Hidden in an 18th century mansion, Charles Zana's private apartment is full of Memphis-style art and furniture, especially those of the Memphis movement founder – Ettore Sottsass. Zana, the great admirer of the Italian architect, collected his works for 15 years. Thanks to the combination of the designer's passion and French interior design style, he created that looks as if the interiors and furniture had nothing in common. However, this unusual mixture creates a wonderful, highly eclectic and unusual whole.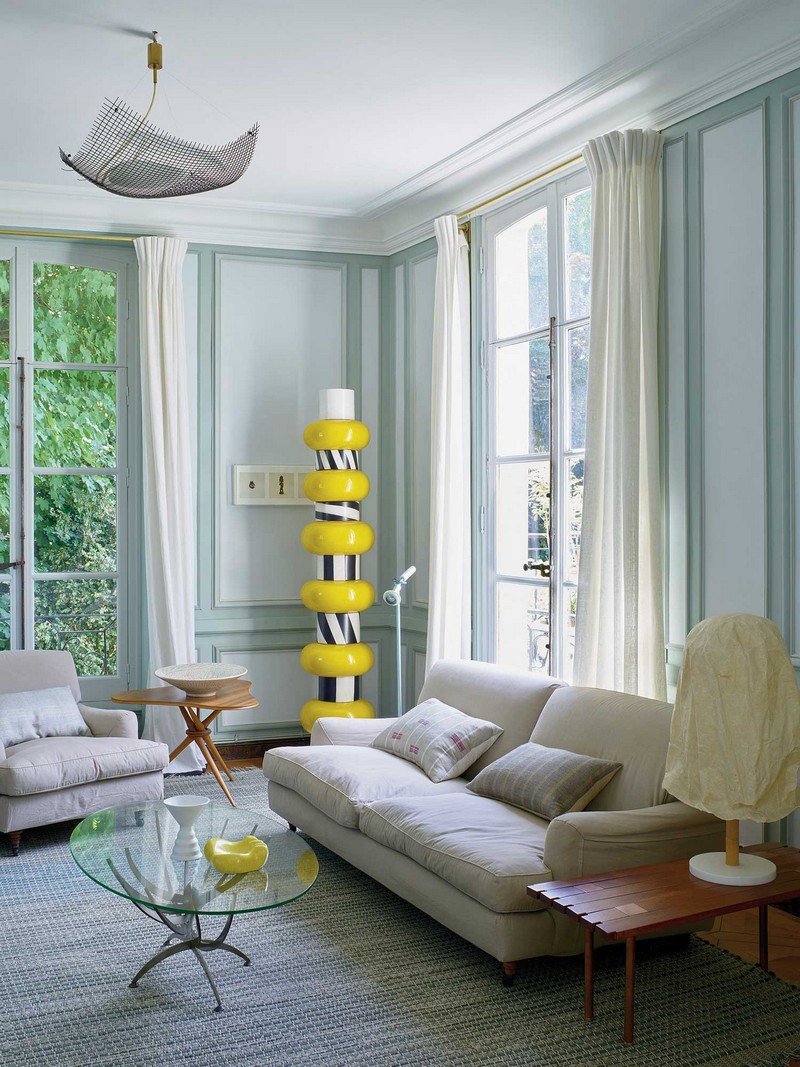 Charles Zana is known for combining different epochs and styles in his projects and is not afraid of bold combinations. In Memphis style, Zana is mostly impressed by the scope and complexity, particularly evident in the works of Sottsass. The designer claims that the architect was one of the leading figures of the 20th century, whose genius was never fully appreciated. "He changed everything," says Zana in an interview for the New York Times, "He was really the first person to live completely in this most interesting place between art and architecture.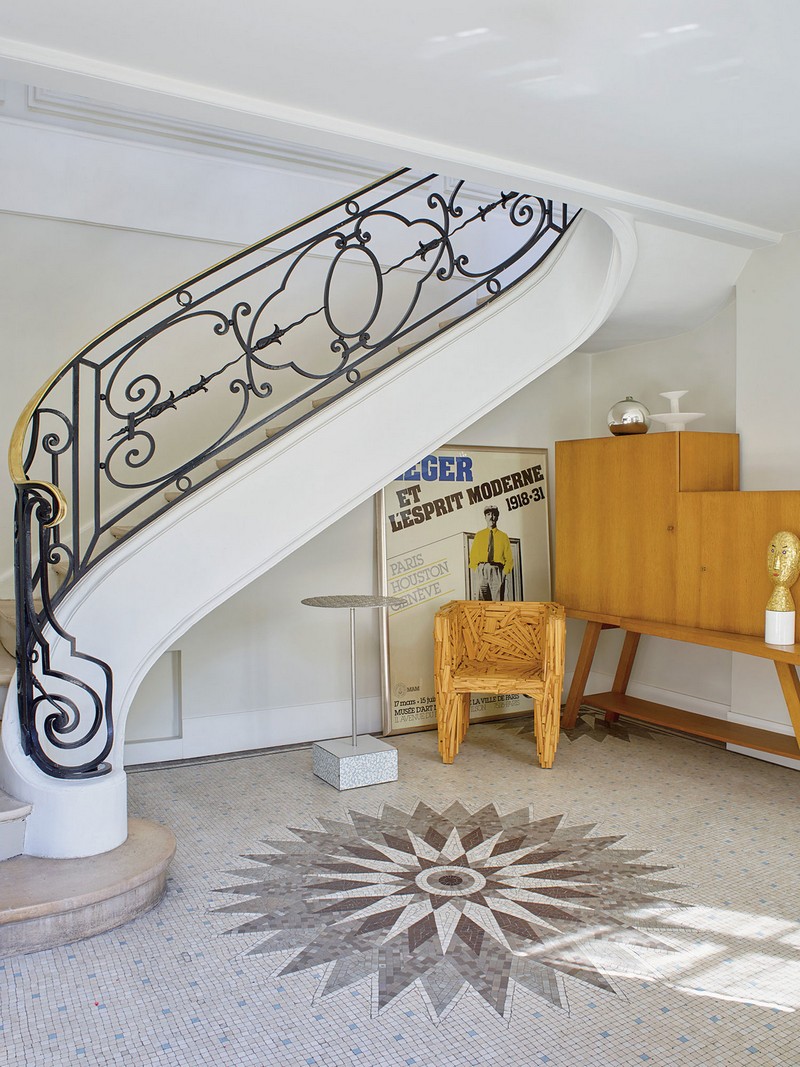 Zanas' collection consists of over 30 Sottsass' works, including rare prototype ceramics, furniture and lighting – some of which were from Sottsass' pre-Memphis period. The core of the collection consists of three ceramic-glazed totems the size of a human being, which have been exposed in key areas of the house. Sottsass created them in 1965 after recovering from nephritis. He made 21 of these totems which give life to his hospital sketches of pills and medicines stacked high like building blocks.
Poza dziełami prekursora stylu Memphis, w mieszkaniu Zany znaleźć można także prace Andrei Branzi, założyciela Archizoomu. ''I am not just interested in the objects,'' he says. ''I am interested in the ideas, which were a lot more classical than people give them credit for.'' Według projektanta, spośród wszystkich projektantów związanych z włoską awangardą, Sottsass and Branzi byli jednymi z niewielu naprawdę wielkich myślicieli.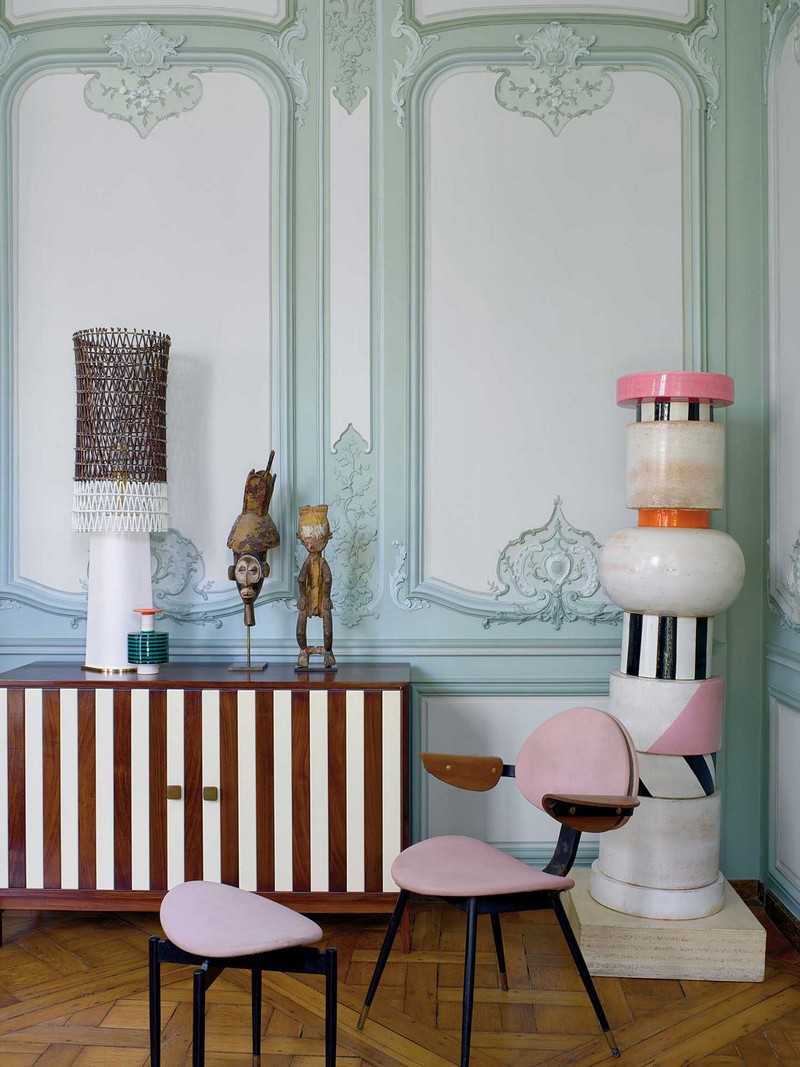 Apart from the works of the precursor of the Memphis style, Zanas' apartment also contains works by Andrea Branzi, founder of Archizoom. "I am not just interested in the objects," he says; "I am interested in the ideas, which were a lot more classical than people give them credit for". According to the designer, of all the designers associated with the Italian avant-garde, Sottsass and Branzi were one of the few really great thinkers.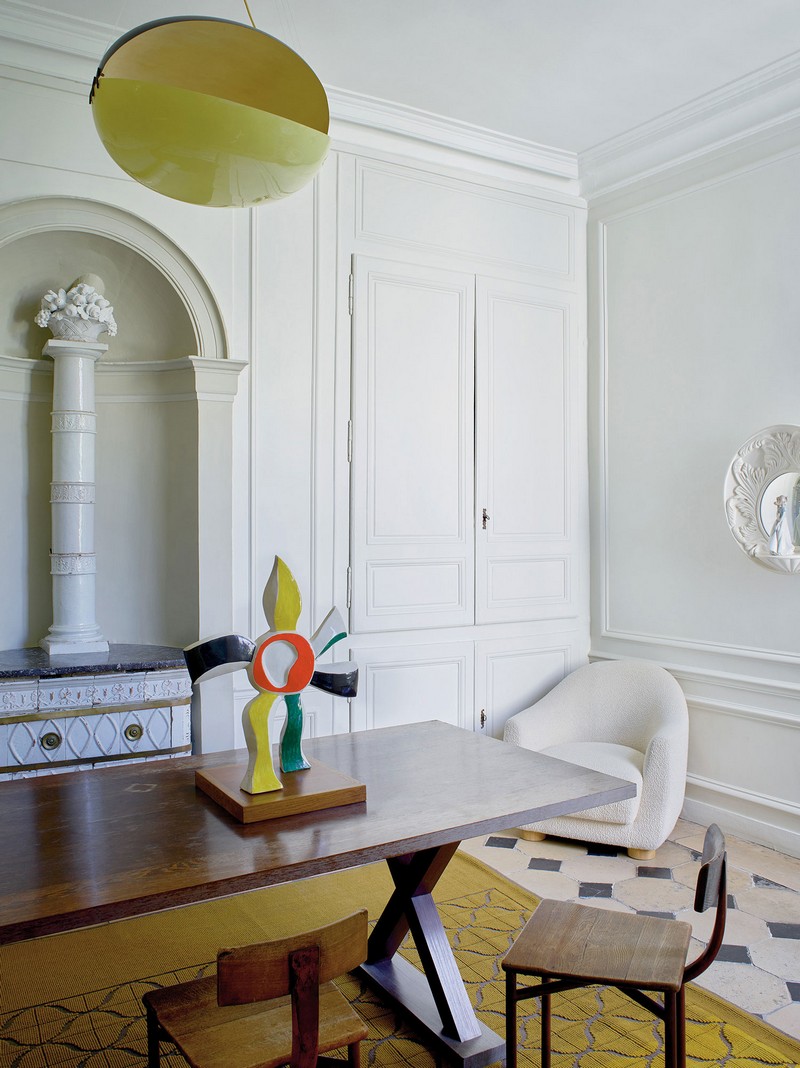 The classic interiors of a Parisian flat are decorated with eclectic furniture and works of art, and this combination gives the place an amazing atmosphere. Mint walls with beautiful French ornaments provide a wonderful background for the colourful, bold objects that the designer has collected over the years.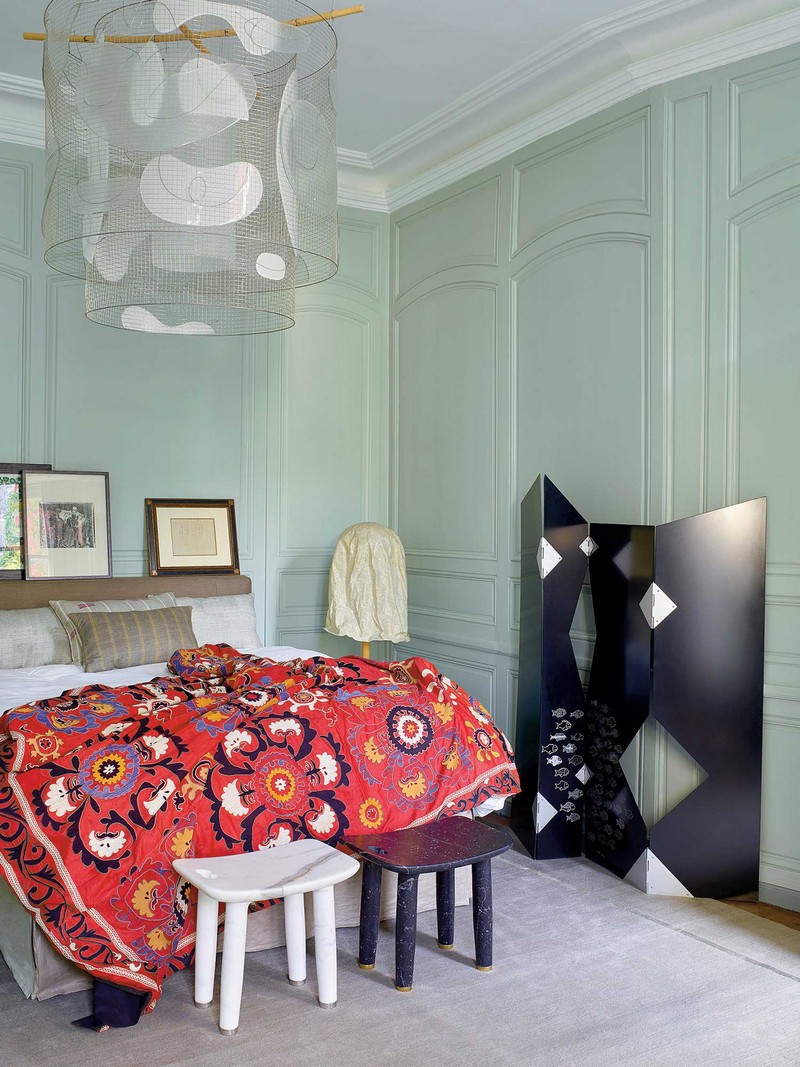 Zana sees himself to be a ''bohemian sort of collector," he refuses to treat his home like a museum or art gallery: ''I always thought it was absurd to treat things as though they were suddenly so delicate and valuable when that wasn't how they started. I would rather be alive with beauty than living in a museum, with things under glass".