IBIZA Collection is an endless party, celebrating the summer days with modern outdoor furniture and an infinite connection with the wild spirit. Check out more details!
Close your eyes for a second and feel the breeze of a hot day surrounded by great friends. HOMMÉS Studio's new collection, IBIZA, brings the flair of eternal dreamy summer days to your home with modern outdoor furniture inspired by rocky coastlines, salty air, and organic textures.
Easy, Modern & Bohemian – An endless party!
The IBIZA Collection – Modern Outdoor Furniture is a tribute to the mystical island, known for its unique aesthetic, energy and lifestyle. The Mediterranean paradise, which has been the perfect escape for artists, creatives, and musicians for decades, serves as the backdrop for a collection that features outdoor furniture designs that radiate luxury and sophistication while emphasizing natural materials and rich colors.  
IBIZA is an endless party that celebrates outdoor living and an infinite connection with the wild spirit. The new collection by HOMMÉS Studio embodies this spirit and allows you to bring a piece of the island's essence to your home. With its organic textures and high-quality materials, the collection is sure to enhance your outdoor living experience and elevate your home's style.
The Modern Outdoor Furniture Collection
Whether you're looking for a relaxing day by the pool or a lively gathering with friends, the IBIZA Collection has something to offer. From comfortable daybeds and sofas to elegant dining tables and chairs, the collection provides a range of versatile pieces that cater to every occasion.
Inspired by rocky coastlines, salty air, and organic textures, the pieces evoke the idyllic beauty and elegance of the seaside lifestyle, carefully crafted with high-quality materials and tailored to provide both comfort and style.
The same can be seen in the composition of the aesthetic, which mixes a palette of sandy whites and earthy neutrals against the contrast of red terracotta houses, the deep blue sea and dry green landscape. There is a mysterious modernity with a touch of summer.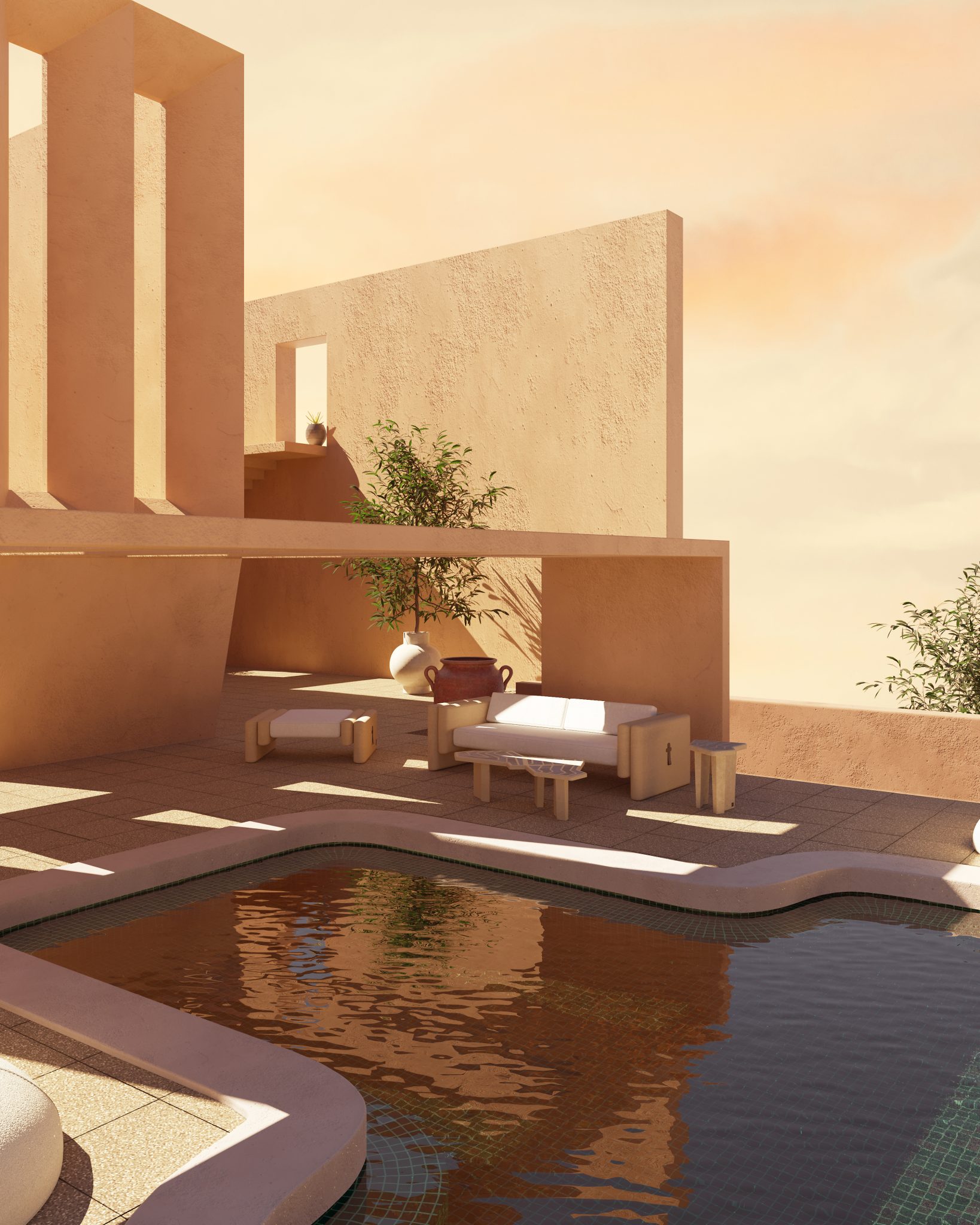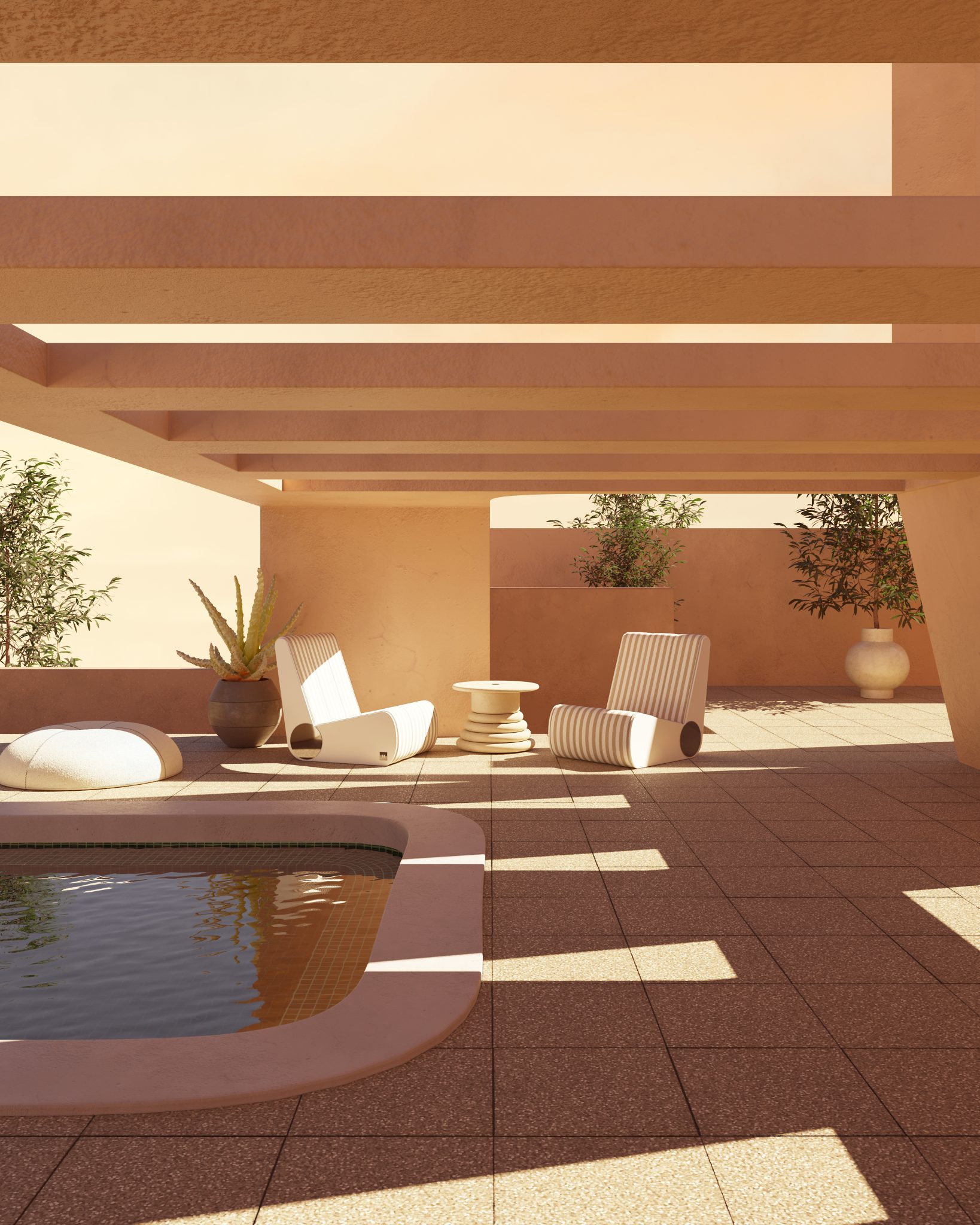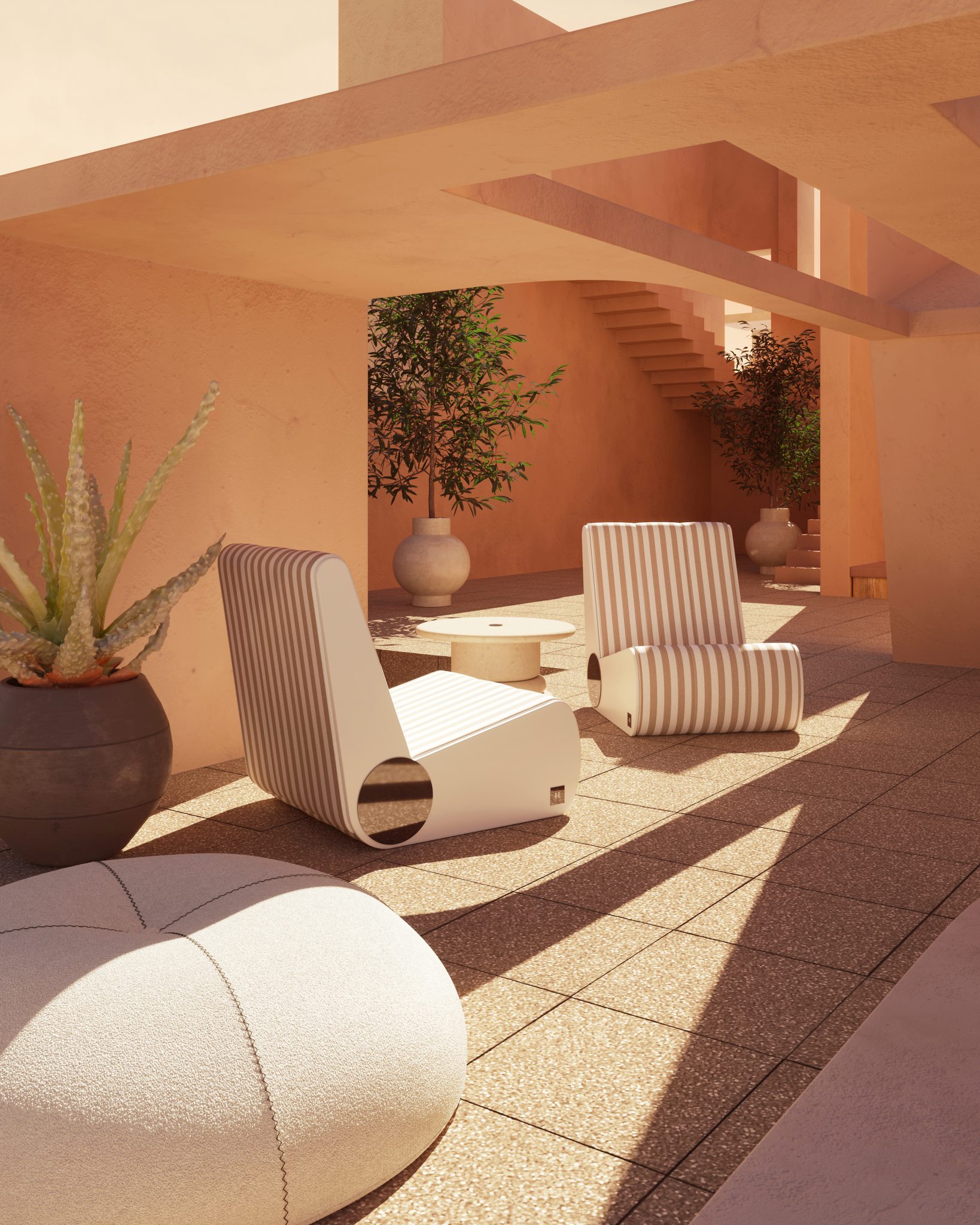 THE LIVING AREA:
What if you could have an extension of your Living Room comfort, surrounded by the pleasure of living the sunny days? Stage the best of outdoor space as a natural part of your indoor living, with a selection of tailored style seatings that evokes timeless style with and rough stone tables in bold, organic silhouettes. 
Balance your alfresco living area with modern outdoor furniture designed to recall the idyllic beauty and elegance of the seaside lifestyle: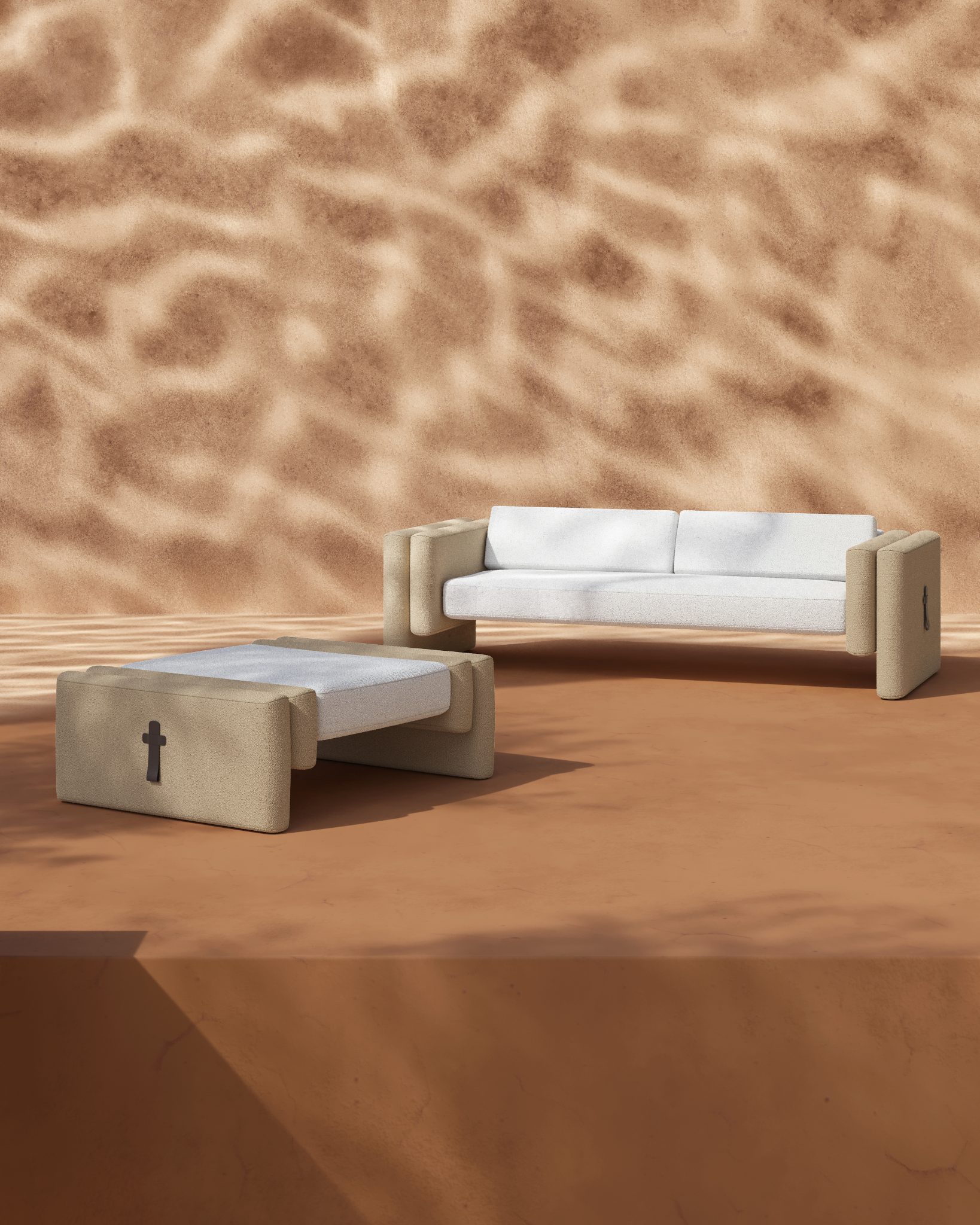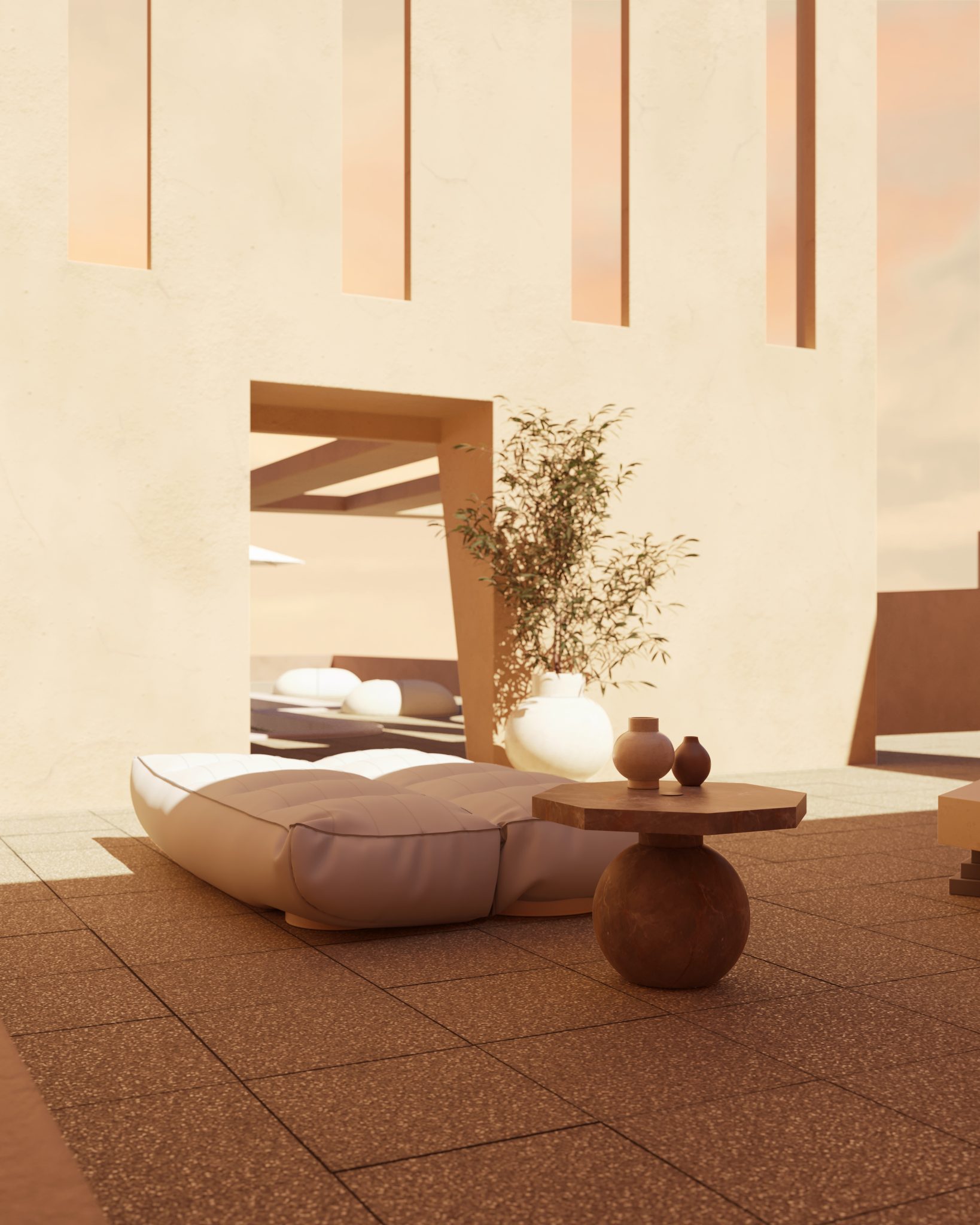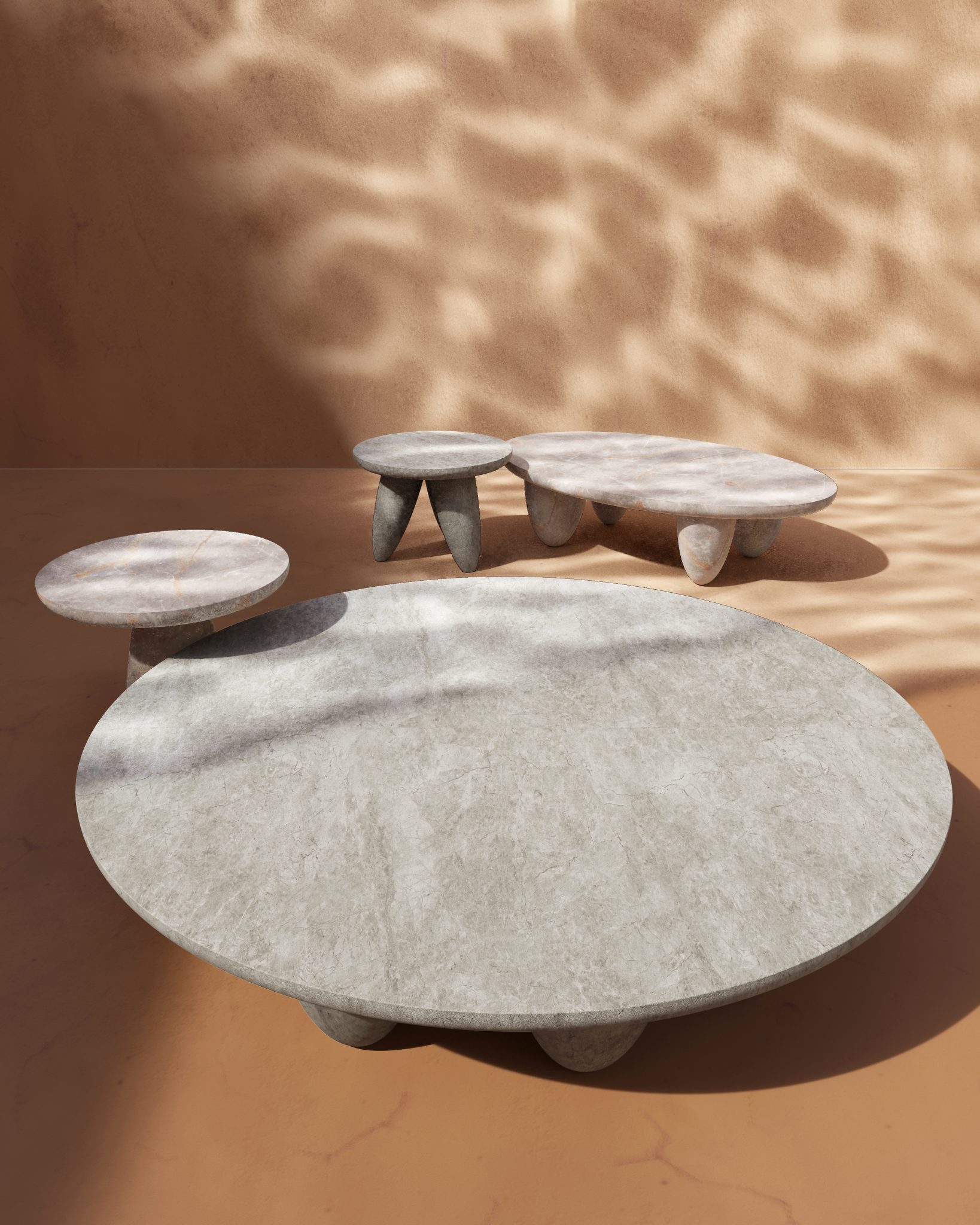 Lisola Sofa White

Sofa

$

6.100
Fifih Side Tables Arabscato Set 10

Side Table

$

15.946
THE DINING AREA:
A sophisticated outdoor dining area makes summer days even better! Stage the outdoor dining area by combining beauty, elegance, and a touch of daring. The IBIZA collection offers the perfect picturesque design to create a welcoming setting for an unforgettable evening out with friends, sharing moments and creating memories.
The dining tables are designed to enjoy the best of the season's days in an ultra-modern and pure design, with a raw look and a divine attitude. A harmonious relationship between craftsmanship and nature perfectly suits any contemporary indoor-outdoor dining.
The same goes for the selection of dining seats. The provocative and minimalist Cinco Bench with its cosmic five-legged appearance and the collection of outdoor dining chairs feature a stainless steel frame and high-quality fabric in a variety of color combinations.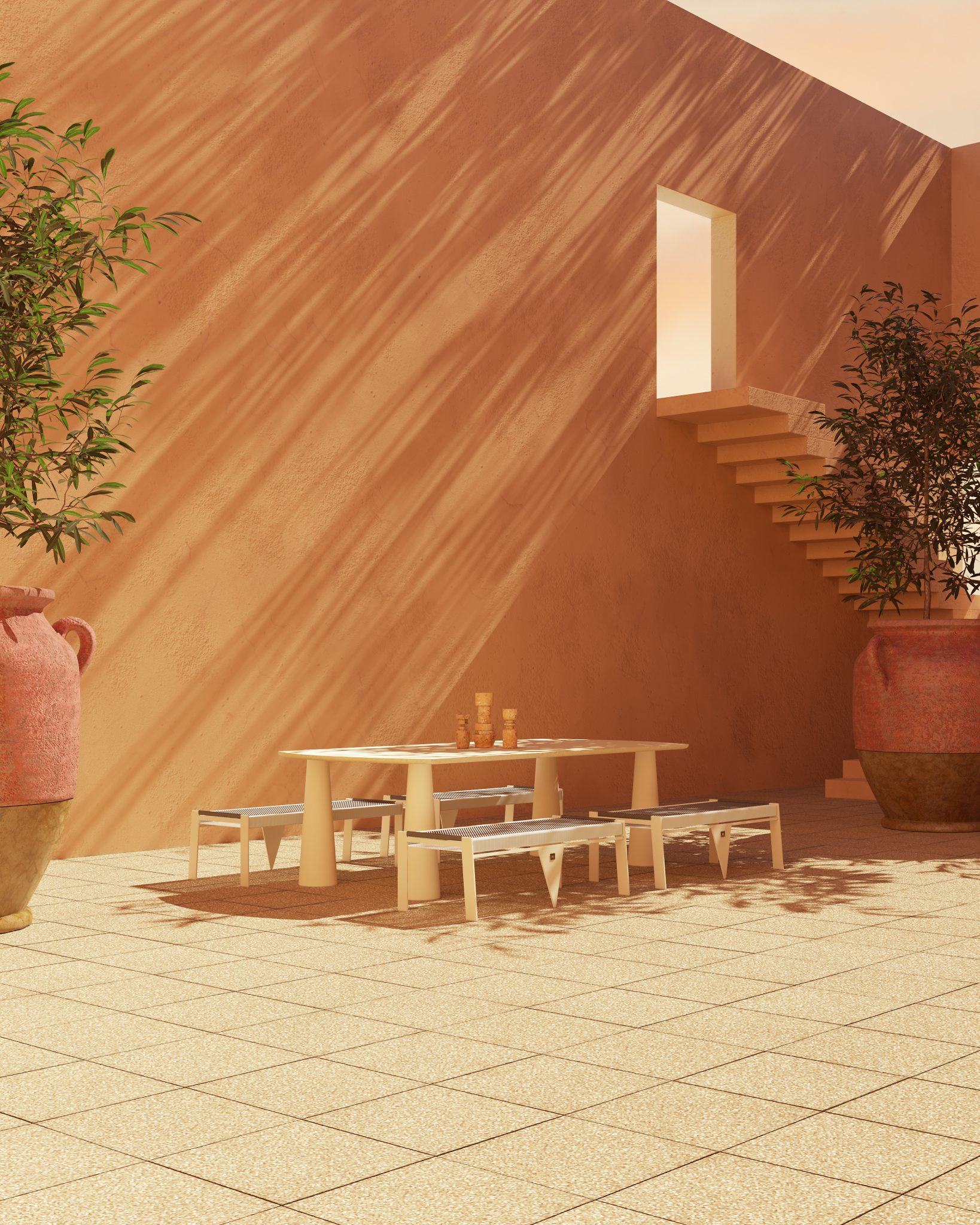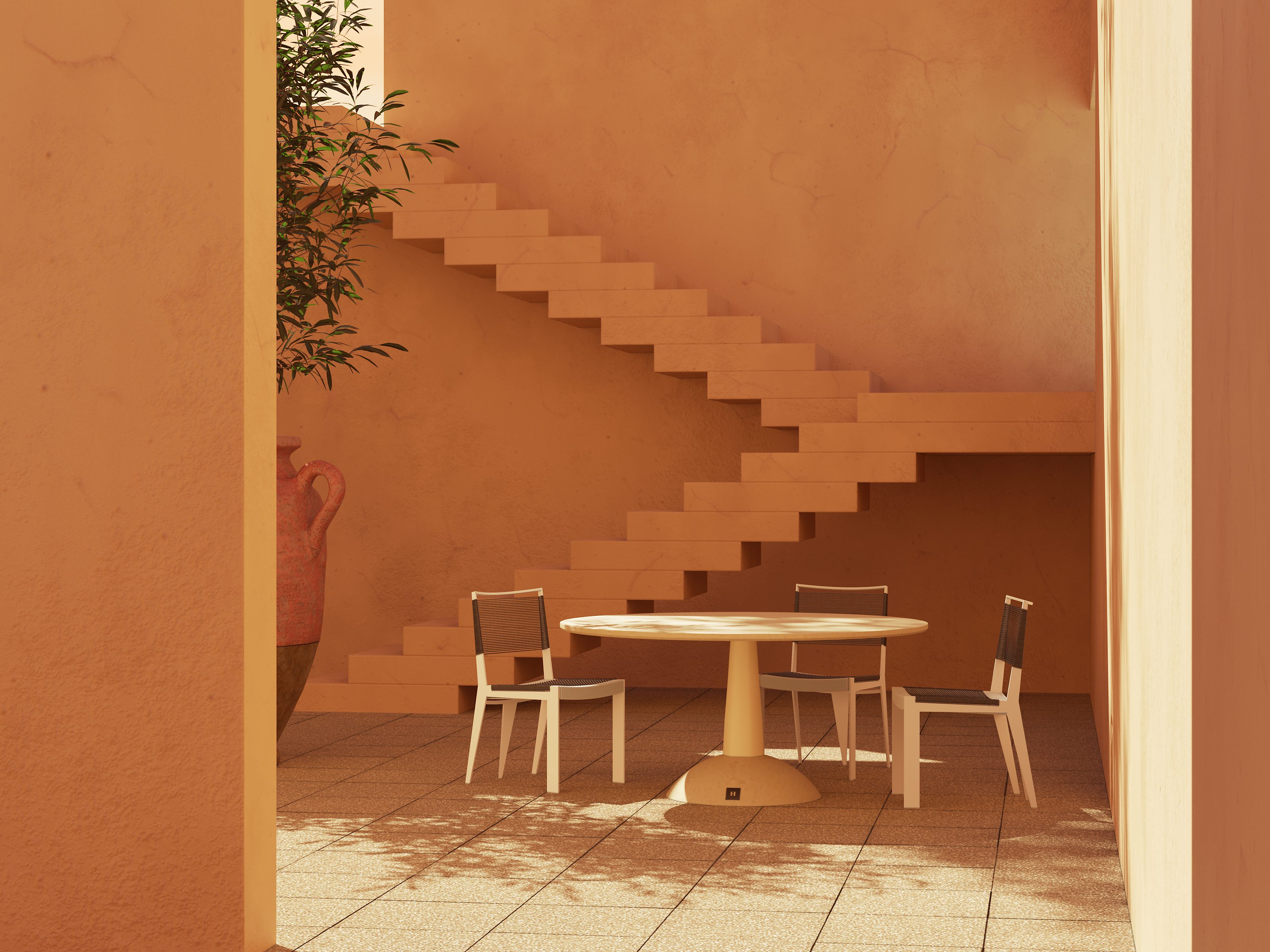 Cinco Chair White

Chair

$

3.671
So why not indulge yourself in the wild spirit of the mystical island and transform your outdoor space with a range of versatile unique pieces that cater to every occasion?
HOMMÉS Studio's new modern outdoor furniture collection embodies the essence of Ibiza island aesthetics, energy, and lifestyle with designs that bring the eternal vibrancy of summer into your home. Check out all the pieces in the collection that make up an endless party, celebrating outdoor living experience and elevating your home's style.