Gold & Bold is another HOMMÉS Studio moodboard. Gold is a precious metal and is usually associated with wealth, indulgence, prosperity, and greatness.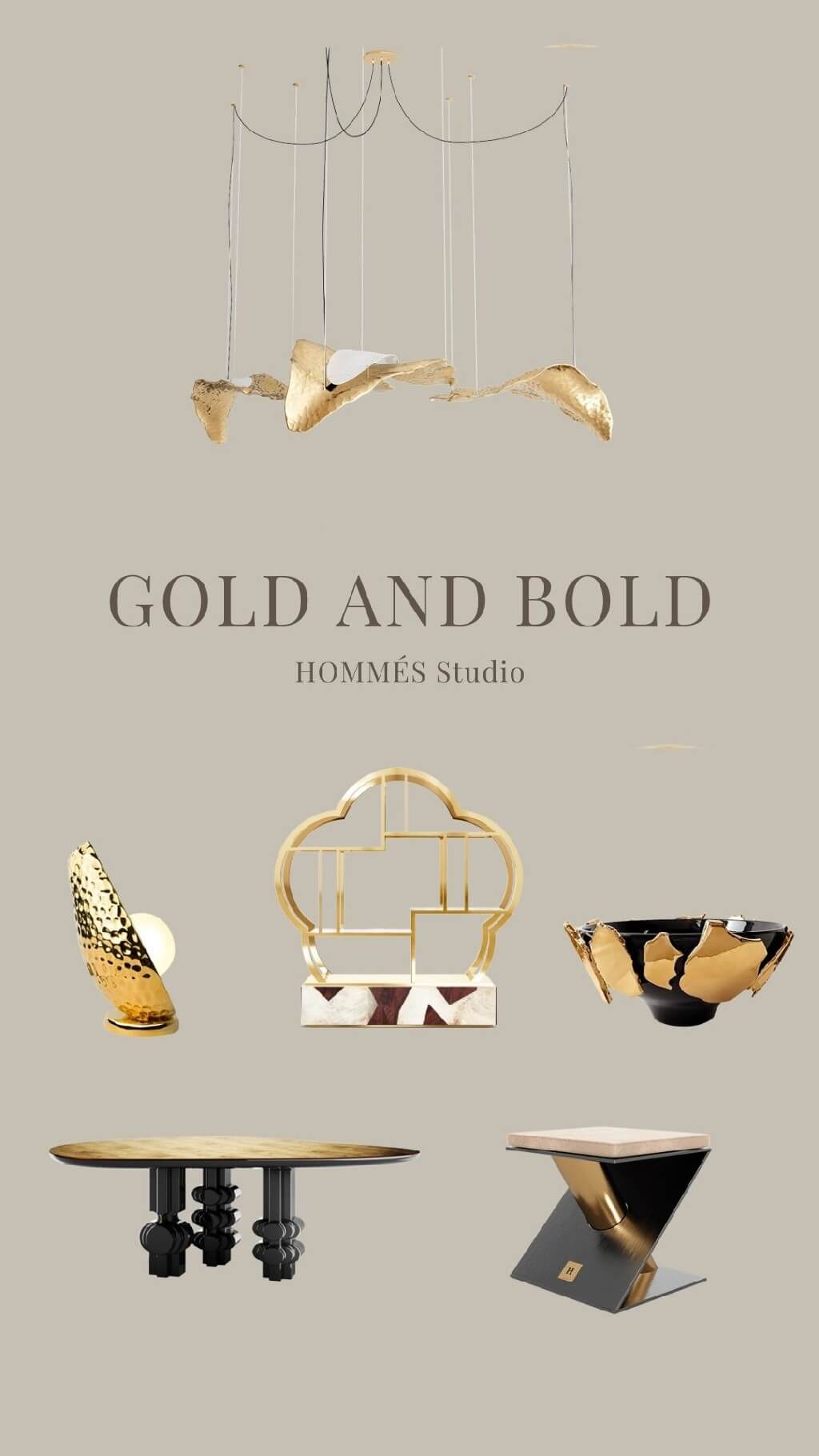 Do not be afraid and take a risk to use gold in your next interior design project. Get to know the furniture pieces of Gold & Bold moodboard.
.
HOMMÉS STUDIO FURNITURE PIECES
Sahara Dining Table was designed for conceptual art lovers. This is a bold shape table perfect to be part of a statement dining room project's set.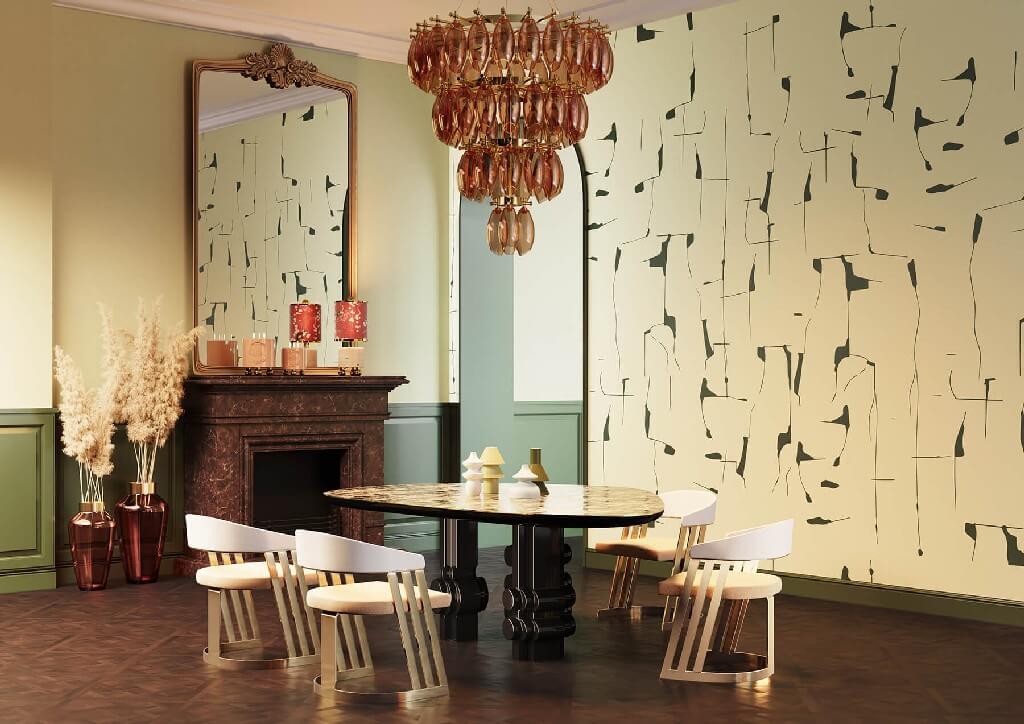 MATERIALS: Top in gold leaf with gloss finish; Base lacquered in black in gloss finishing.
DIMENSIONS: Width: 225 cm | 88,6 in – Depth: 165 cm | 65,0 in – Height: 76 cm | 29,9 in
Create a contemporary reading corner with the mesmerizing Olafur Bookshelf. Ideal for the divine display of your prized possessions and beloved books, this stunning shelf works well in spaces of sleek contemporary chic.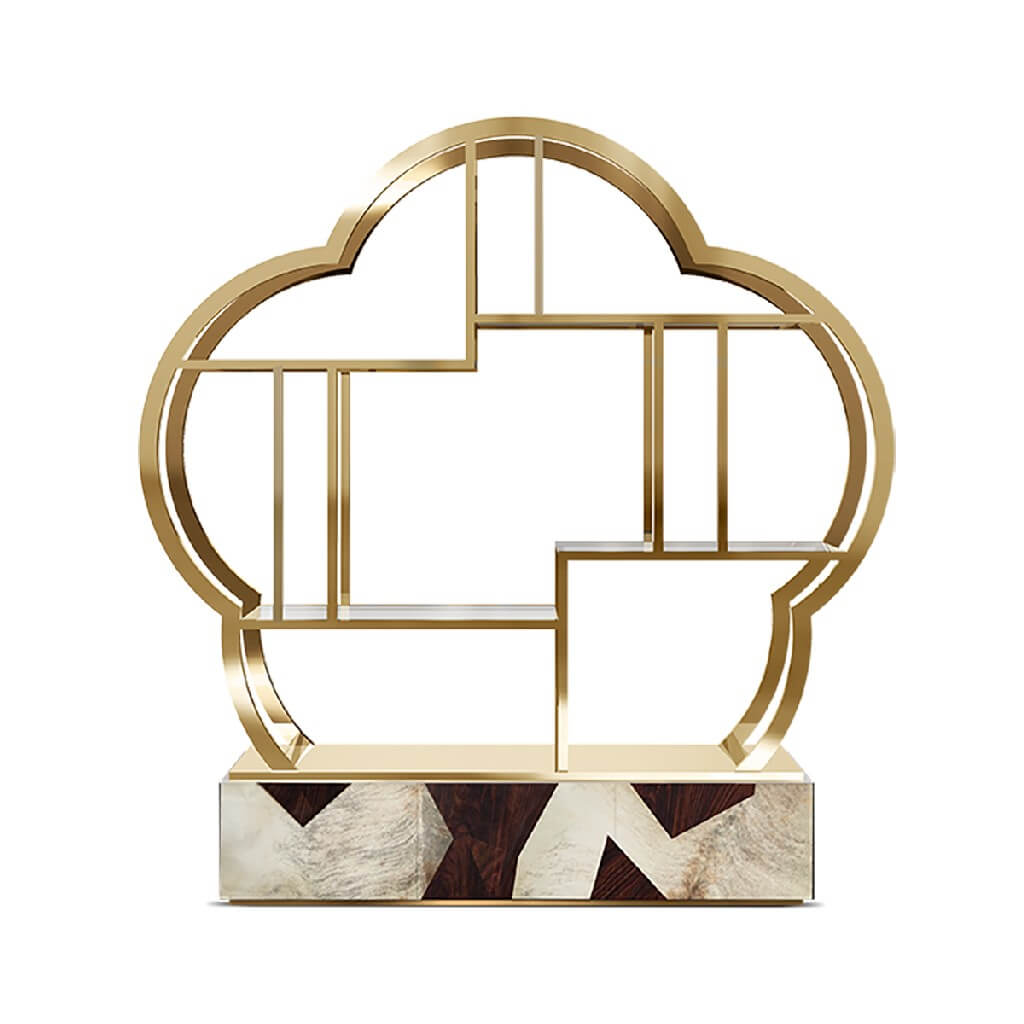 MATERIALS: Structure in Polished Gold Stainless Steel; Shelves in Clear Glass;
Base in Walnut Root Wood Leaf in Gloss;Font Drawers in Walnut Root and White Bird Eye Wood Leaf Marquetry in Gloss;Interior Drawers in White Bird Eye Wood Leaf.
DIMENSIONS: Width: 165 cm | 65,0 in – Depth: 40 cm | 15,7 in – Height: 172 cm | 67,7 in
Leafus suspension lamp unveils a subtle breeze of fresh and modern design. This luxury suspension lamp is full of sophistication with an organic and elegant shape. Nature-inspired, this design lamp is perfect for enhancing any contemporary living area.
MATERIALS: Structure in Gold Polished Stainless Steel; Leafs in Gold Hammered Stainless Steel.
DIMENSIONS: Suspension Lamp 1 Unit: Width: 79cm | 31,1 in – Depth: 39 cm | 15,4 in – Height: 200 cm | 78,7 in
Suspension Lamp Set of 3: Width: 148 cm | 58,3 in – Depth: 138 cm | 54,3 in – Height: 200 cm | 78,7 in
.
Nagy Ceramic Bowls celebrates a special edition of Bauhaus. It suits perfectly any room, and it can be used as a decorative ceramic.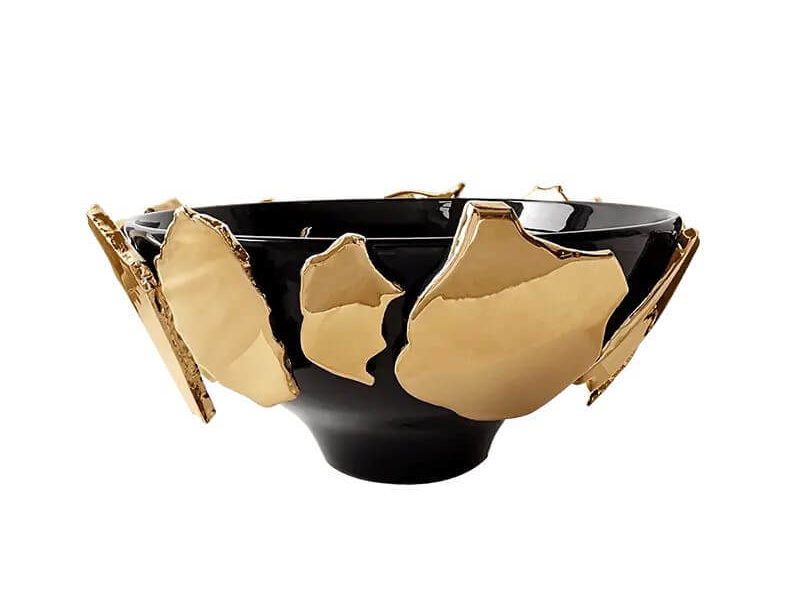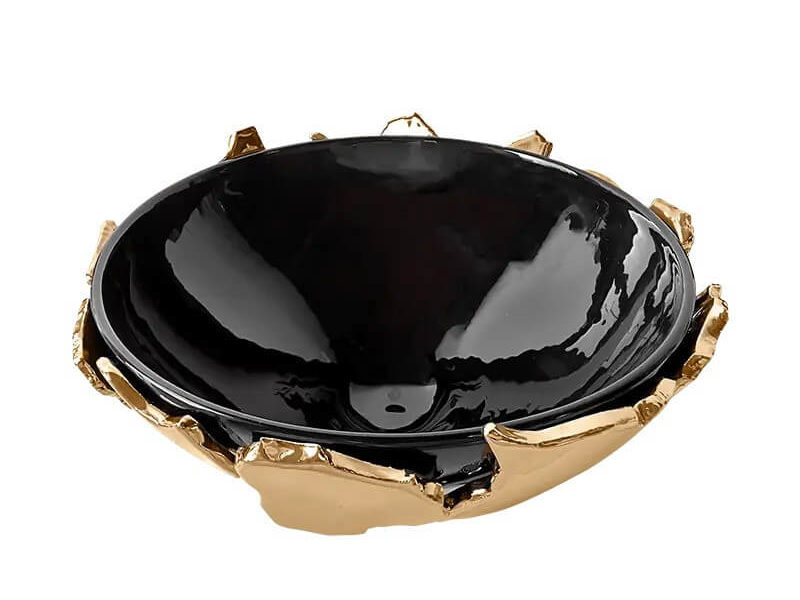 Materials: Hand-Painted Ceramic
Dimensions: W 31 cm / 12.2 in, D 31 cm / 12.2 in, H 15 cm / 5.9 in
Avocado Desk Lamp summarises the Pop Art concept, distilling the beauty out of the popular. This modern ceramic lamp can easily fit any room.
Materials: Ceramic; Back Painted in Gold: Front With Marble Print
Dimensions: W 13.5 cm / 5.3 in, D 13 cm / 5.1 in, H 21 cm / 8.3 in
If you still want to collect inspiration for your interior design project, discover the Lifestyle Interiors board by Hommés Studio on Pinterest or read our article NATURE SHAPES: THE MOST BEAUTIFUL SCULPTURAL FORMS here.