Coral Tones were chosen by Pantone as the color of the year three years ago. Today this tone is still in style.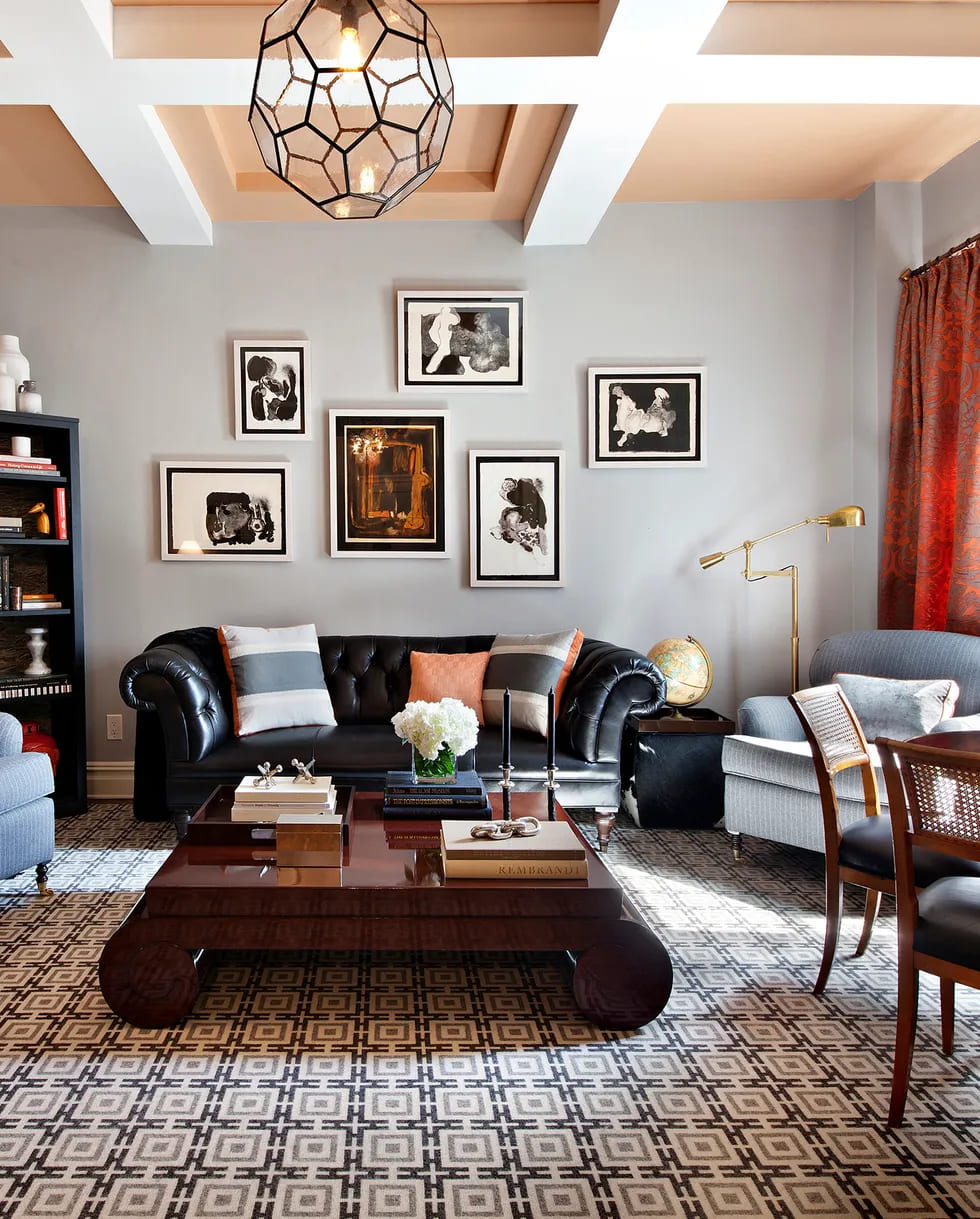 Coral Tones were chosen by Pantone as the color of the year three years ago. Today this tone is still in style.
According to Francesca Grace Coral Tones are the new pink. The pinkish orange color does not go unnoticed, being a color statement in any room you find it.
If you want to assign this tone to any room in your home, read on so you can get an idea of the Coral Tones you might consider and perhaps add to any room in your house, attributing some warmth and irreverence to it.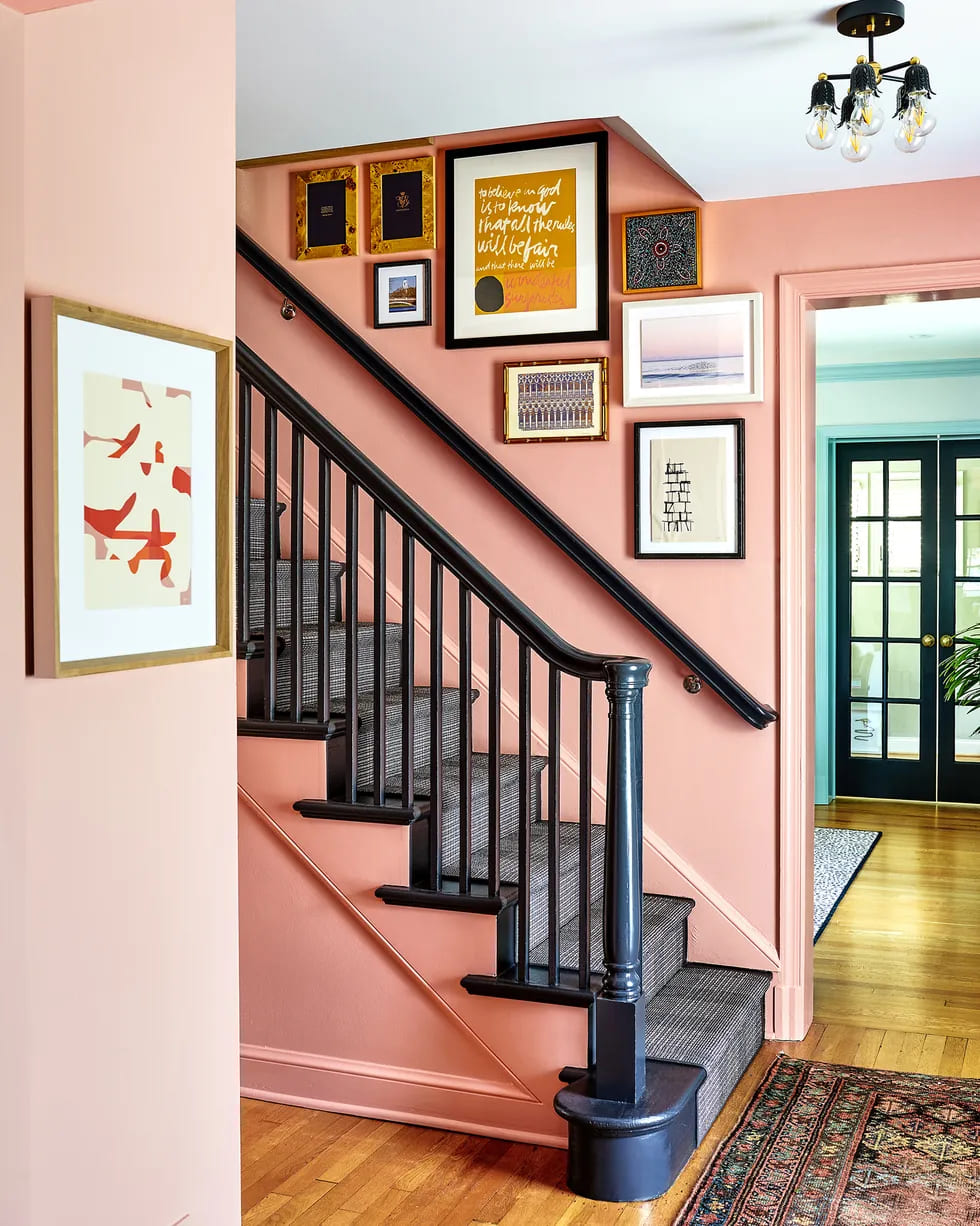 1 – Georgia Peach – Benjamin Moore
Considering Coral Tones, for CEO Susan Tynan's Framebridge entrance door, Zoe Feldman chose this coral tone, which shows art in a great way and has great impact. With a fresh yet classic criteria. And just the right background for frames.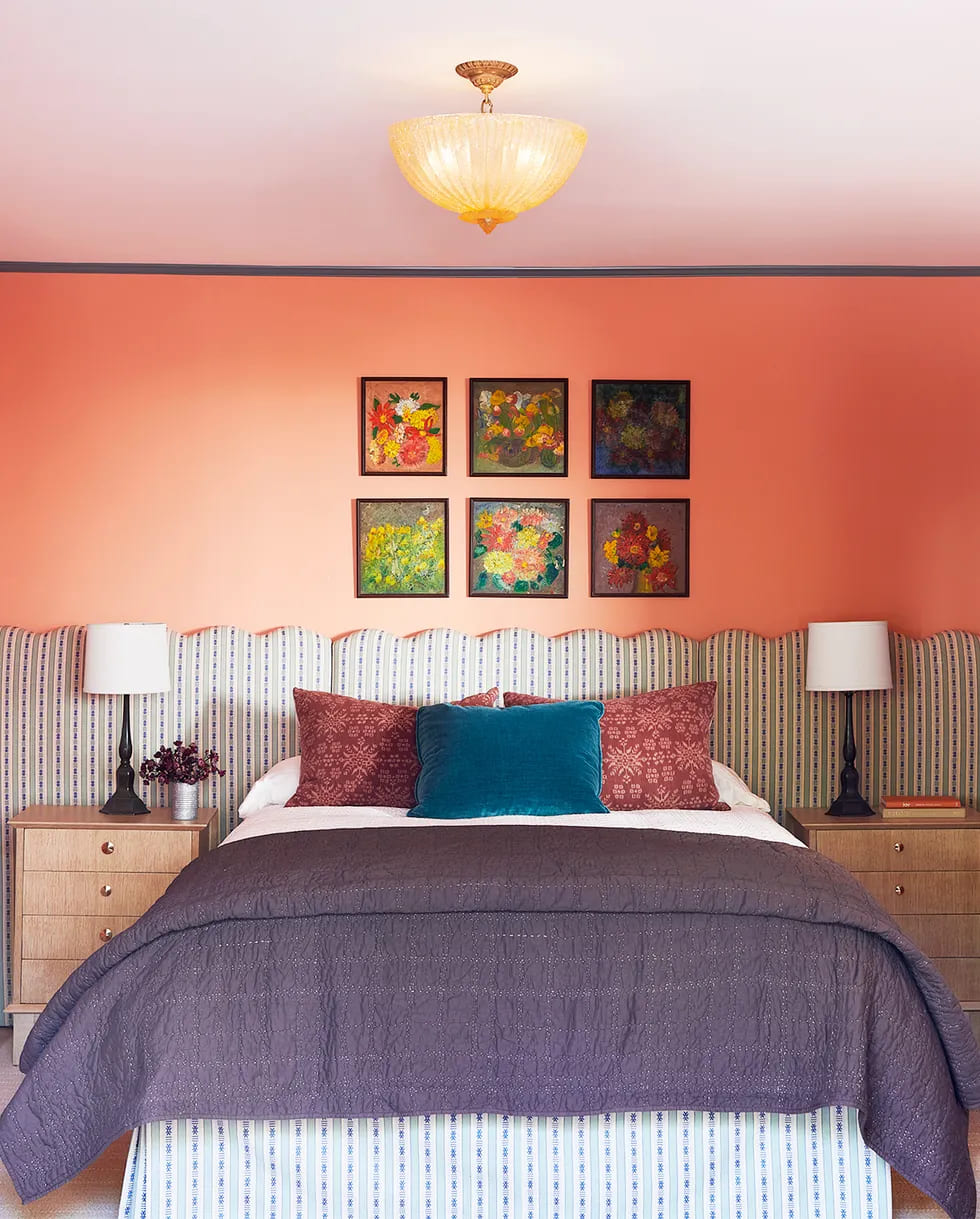 2 – Red Earth, Farrow and Ball
A cheerful coral tone, which conveys that happiness through the warm feeling it allows you to contemplate. In this room by Nickey Kehoe, we can get that perception in the best way. Contasting with this bed full of colors, the coral tone is he right decision to a bedroom full of classical elements like this one.
3 – Sweet Antoinette, Kilz
With coral pink stripes Janie Molster has given the space a bold criterion so that the antiques in gold stand out – in the living room, with the gold details in the sofa and the statues that give the space a classical yet irreverent style.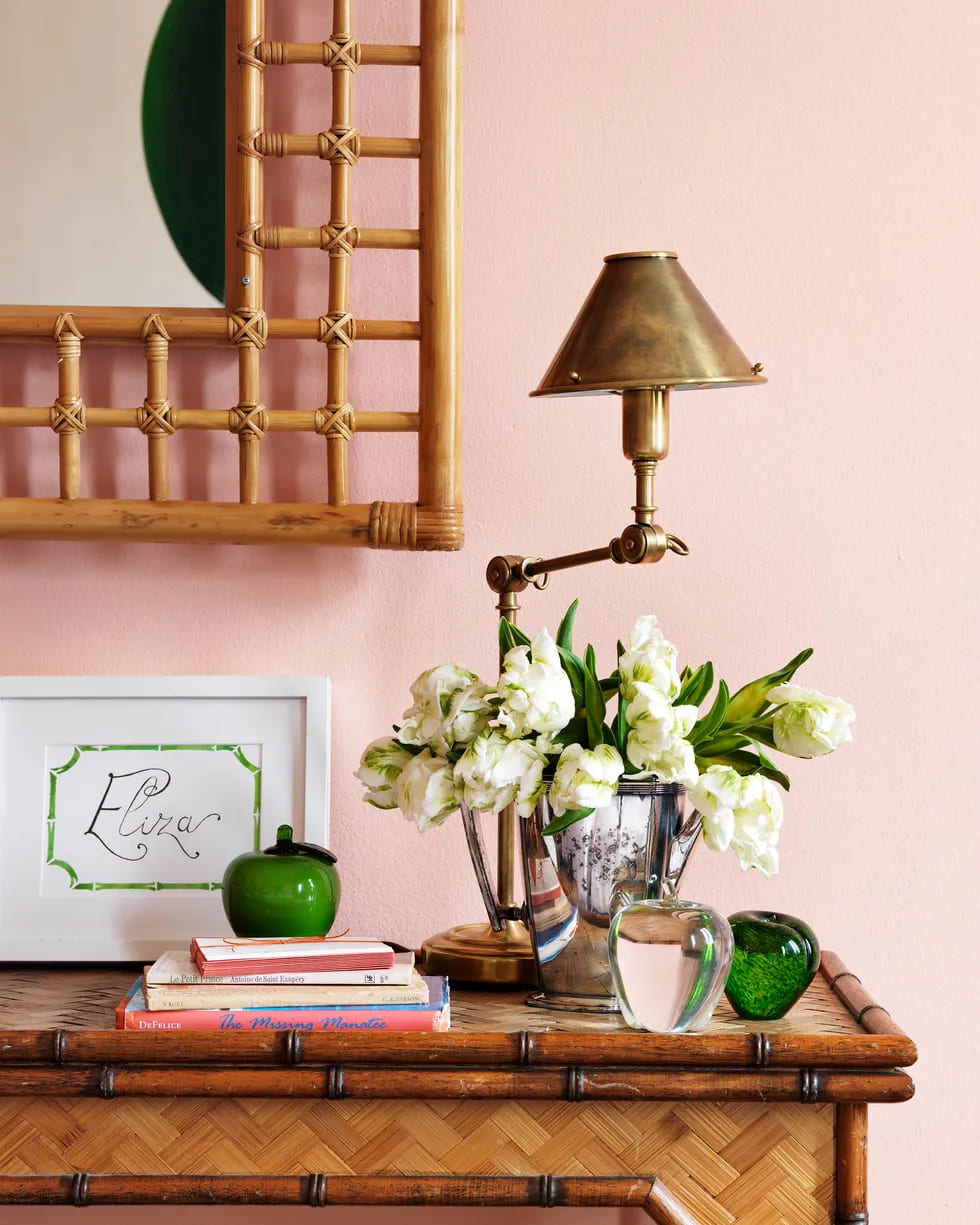 4 – Salmon Peach – Benjamin Moore
Designer Amanda Linderoth used a pale coral for the walls of her daughter's room, which contrasts with the green tones scattered throughout the room.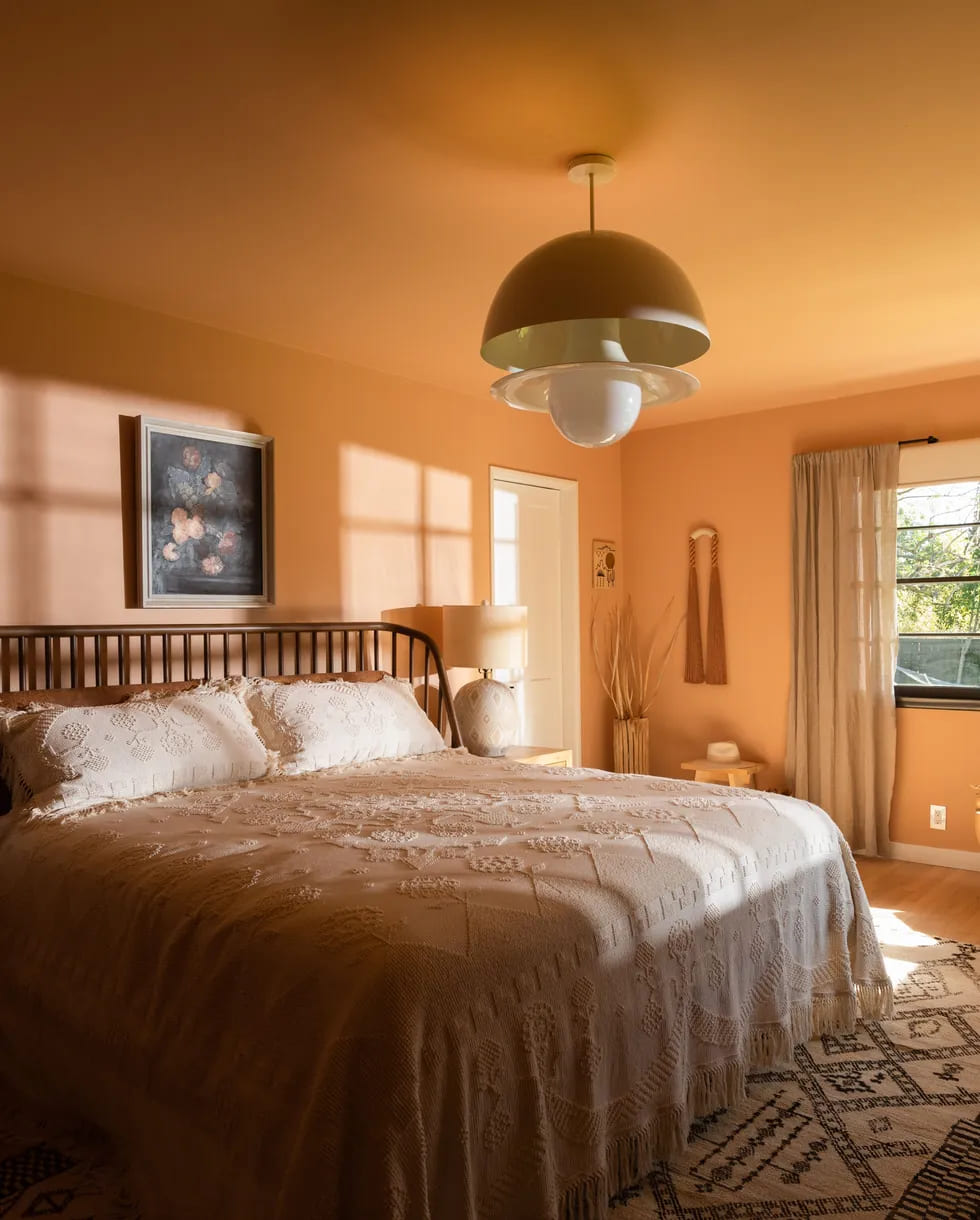 5 – Faded Terracotta, Faded and Ball
A1000xBetter founder Kirsten Blazek used a peachy coral for this comfortable opaque, giving it a warm feel, adding character and brightness to the space.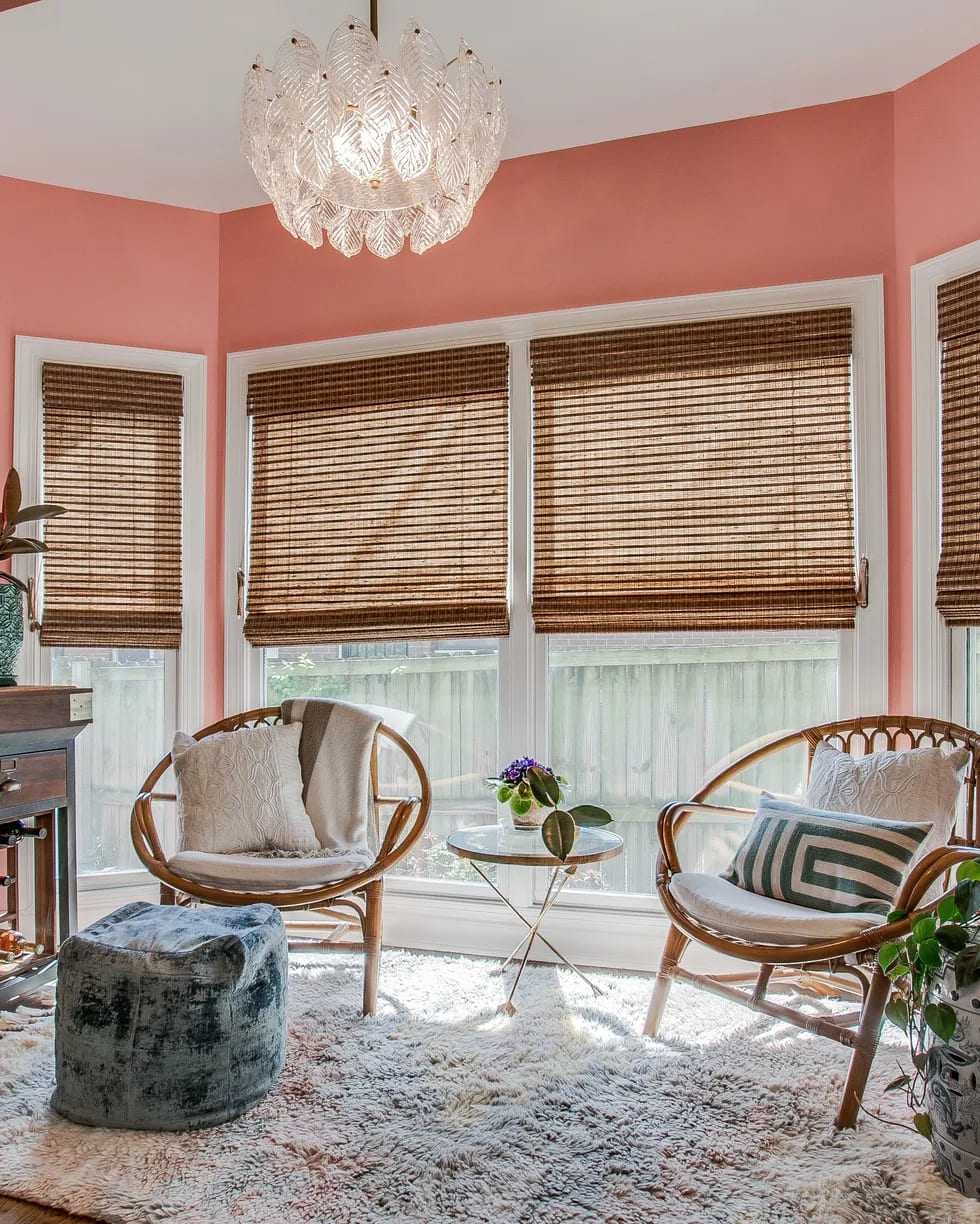 6 – Youthfull Coral – Sherwin – Williams
JL Design founder Jessica Davis respected the request of the clients who wanted something fresh, fun, creating a funky space.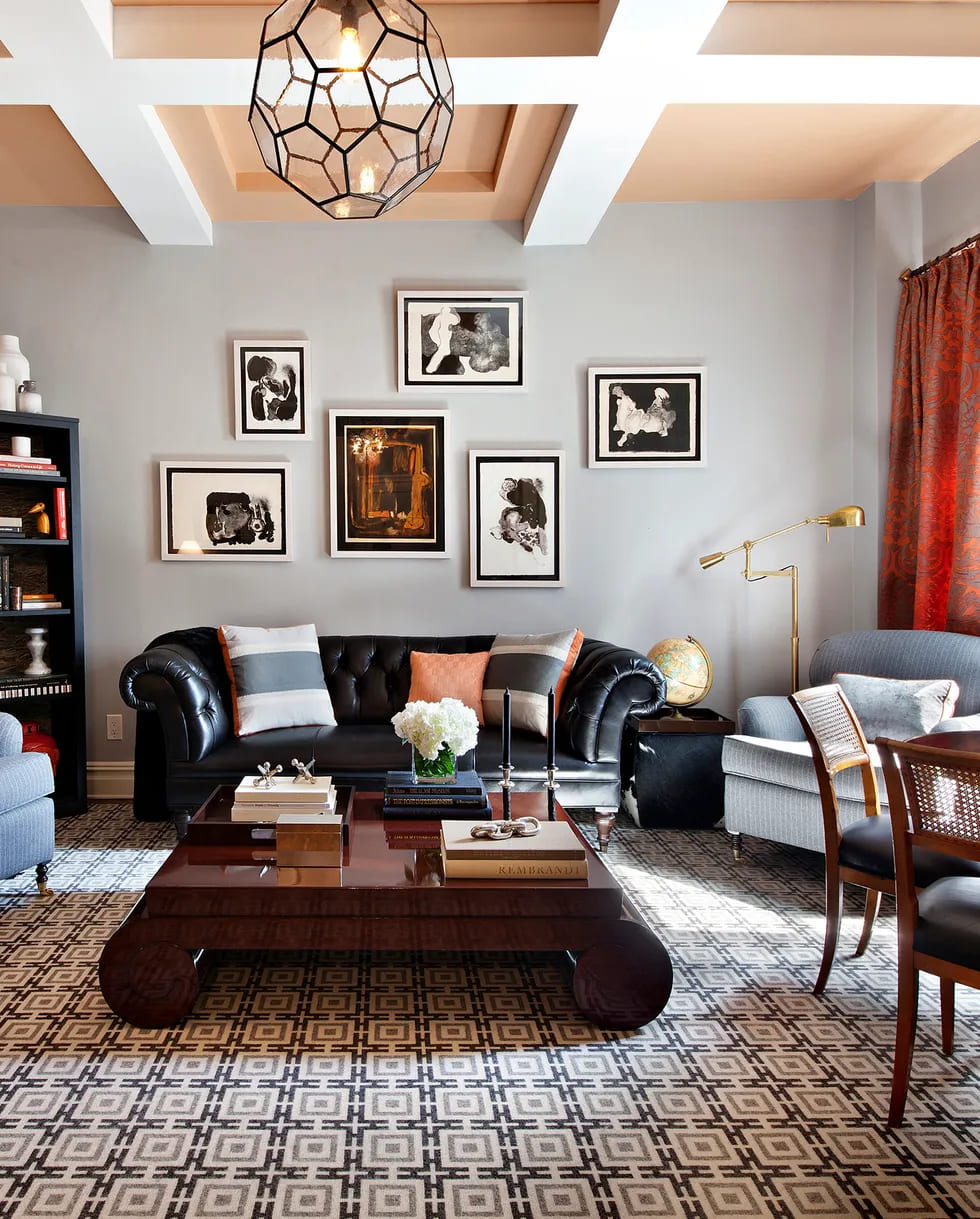 7 – Setting Plaster, Farrow and Ball
Joshua Smith painted the ceiling of this living room to give the space a bright, warm criterion, contrasting with the colder tone in the walls. The room is full of classic furniture and with the ceiling in coral tones there is a contrast between styles, giving a more irreverent touch to the space.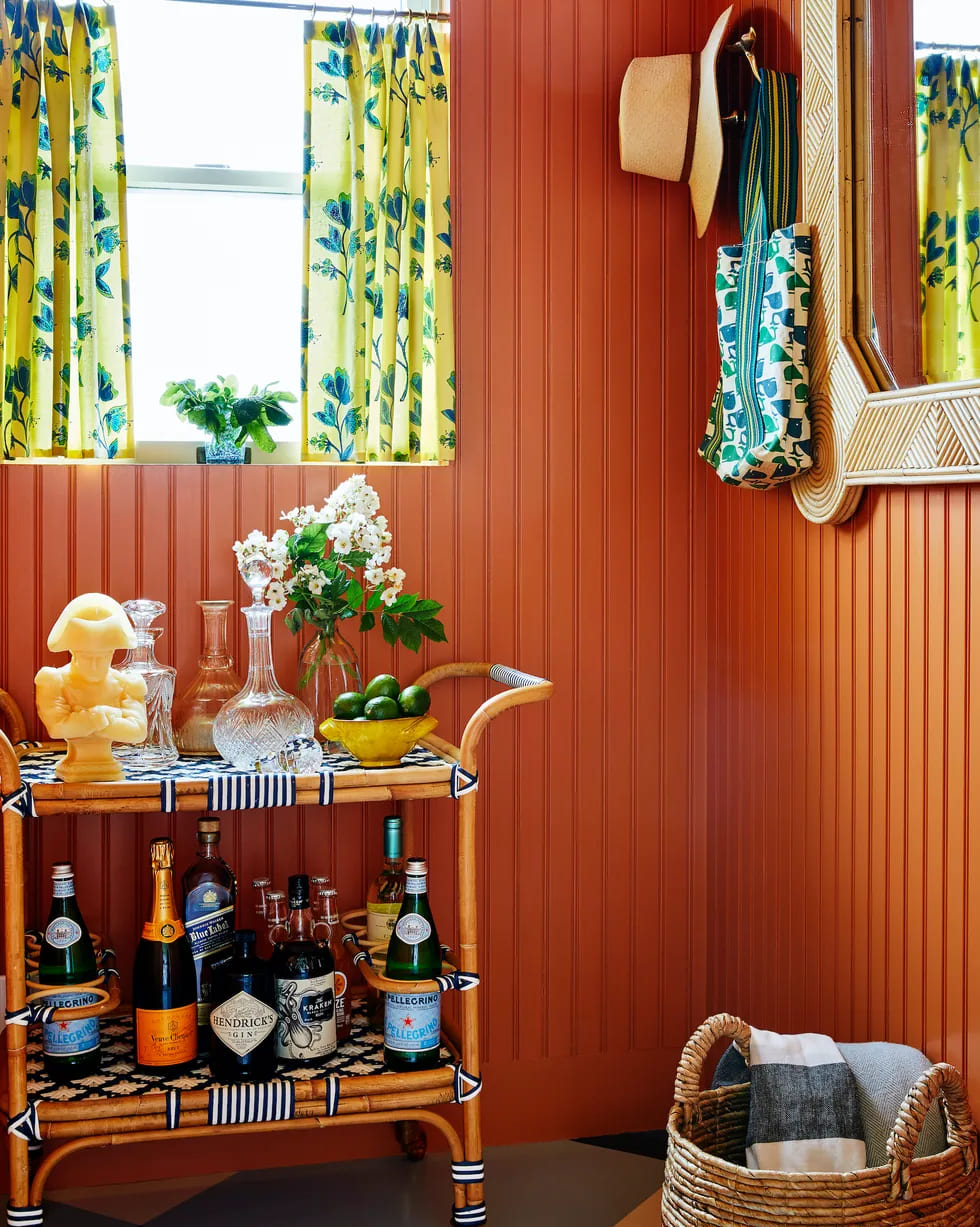 8 – Buttered Yam – Benjamin Moore
Kevin Isbell transformed this Nantucket Beach bedroom into a mudroom by painting the walls a coral hue that harkens back to summer.
9 – Prairie Rose – Behr
With a soft, pale coral tone Anna Spiro gives the cabinets in this kitchen a more delicate look.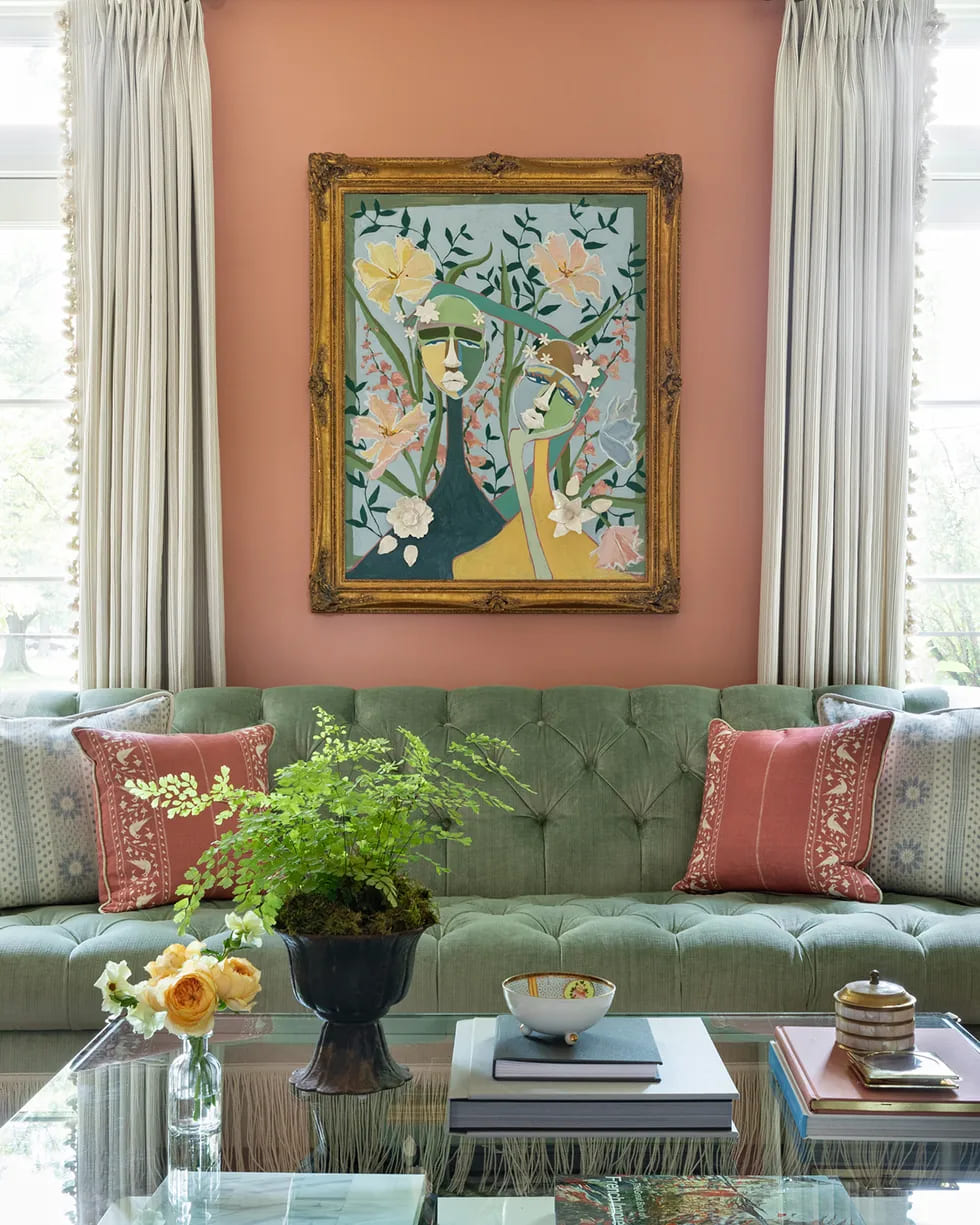 10 – Peach Table – Benjamin Moore
In wanting a colorful, English-inspired interior for this Chicago home Alexandra Kaehler chose a tranquil coral.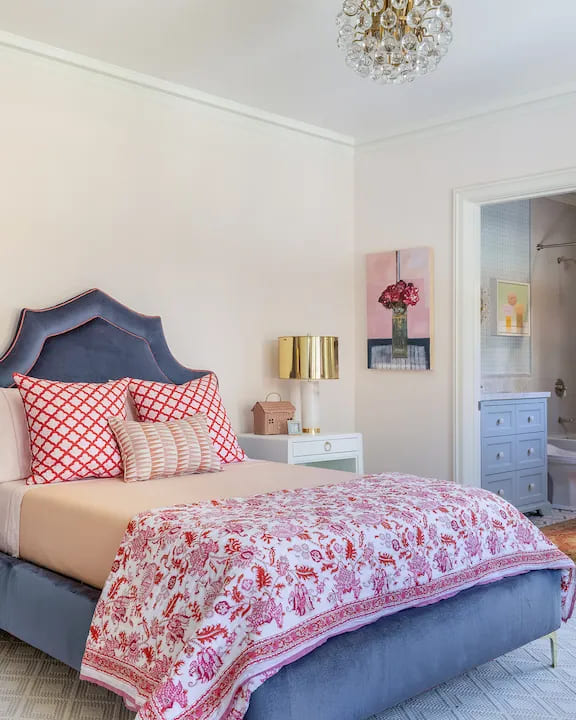 11 – Winter Sky – Benjamin Moore
With a light coral Caitlin Jones Ghajar gives this room of a teenage girl a feminine but not too feminine criteria through a backdrop of bright raspberry tones.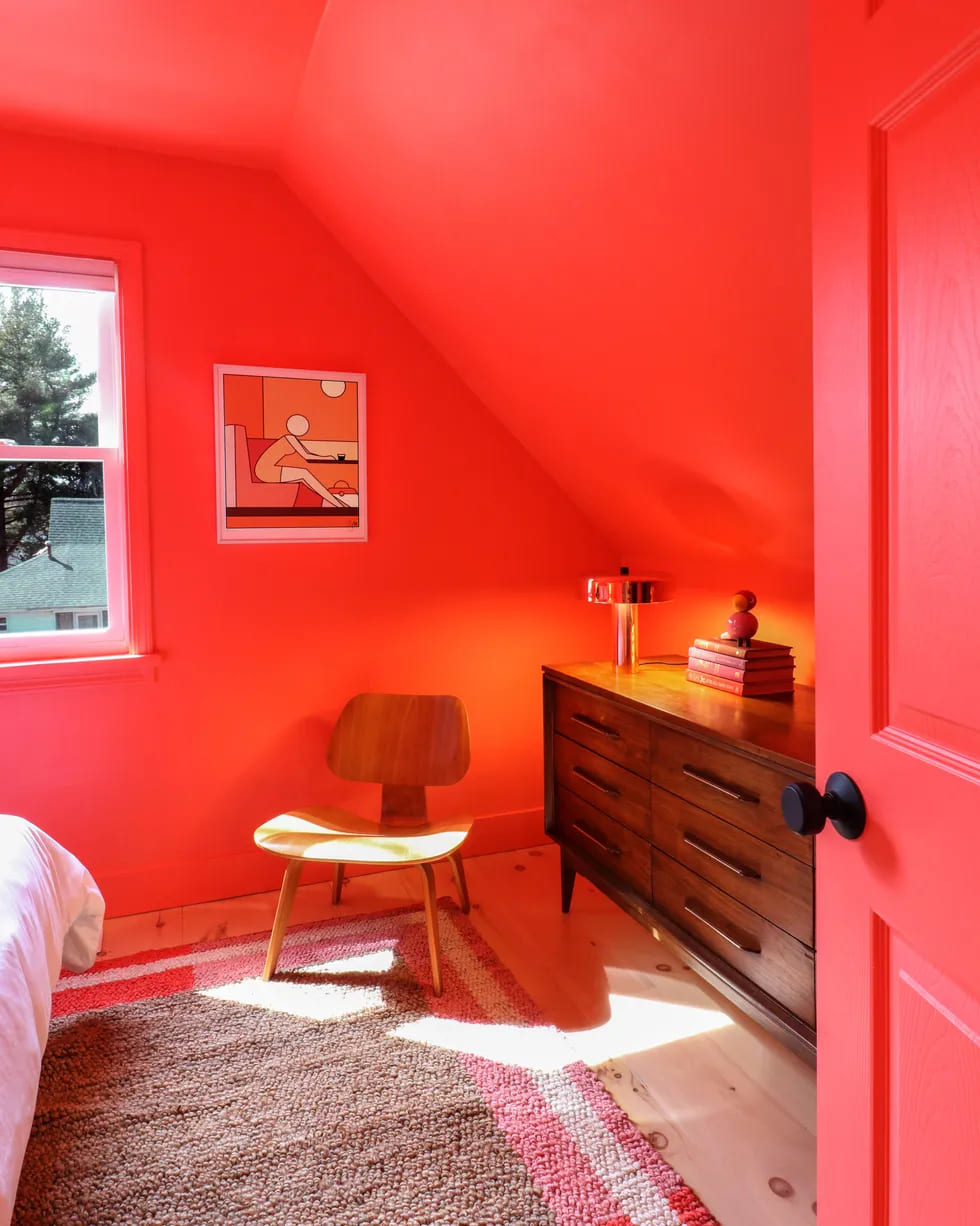 12 – Sweet Melon – Valspar
The vibrant coral tone of this asymmetrical bedroom by Spot Lab cofounder Tessa French, conveys the feeling of sunsets where the angle of the sun changes the color of the rest of the room.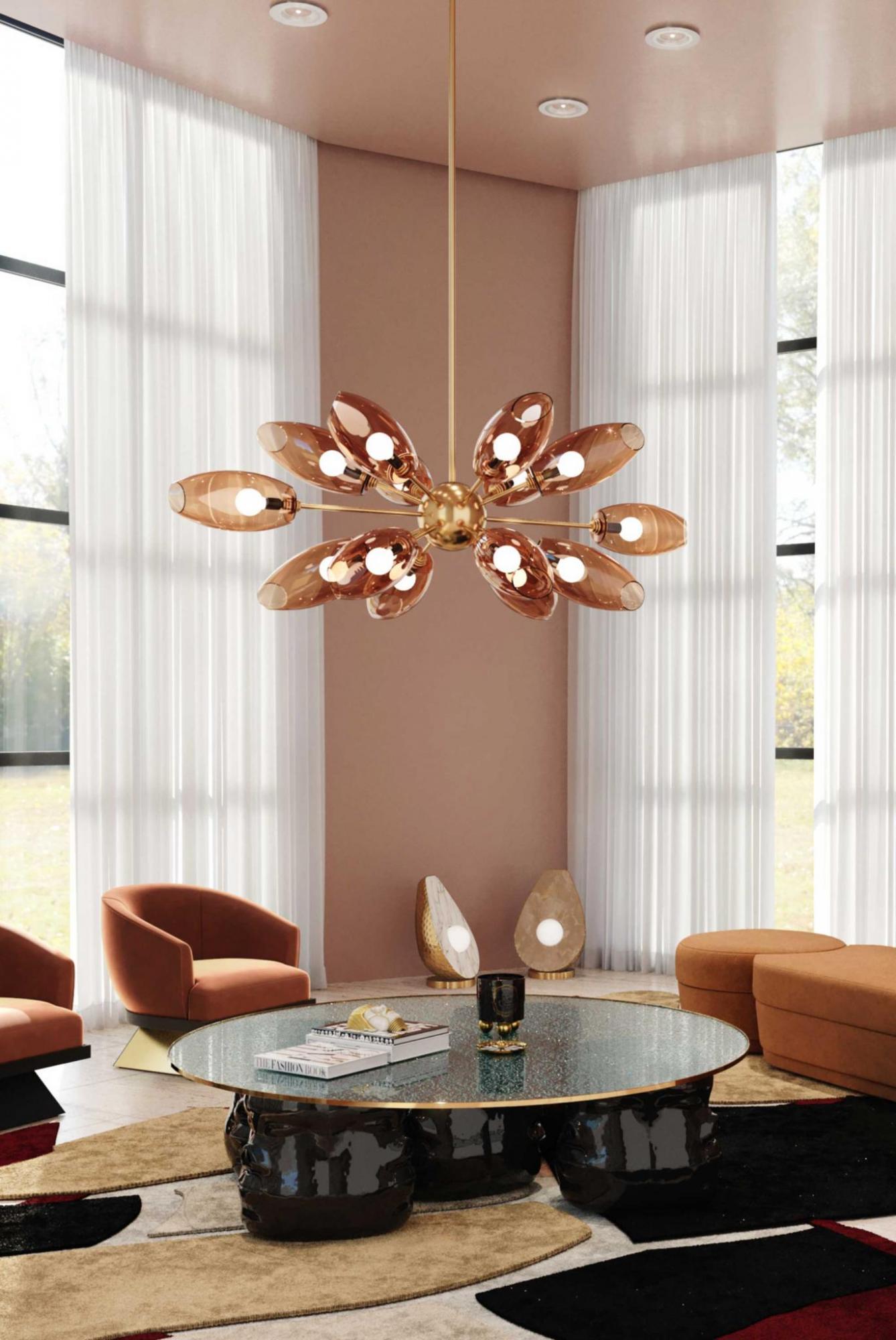 What about this Hommés Studio Interior in Coral Tones, full of luxury, irreverence and a warm feeling all over the place. Complement the space with some furniture pieces by Hommés Studio and some decoration pieces by Ach Collection, adding a little of modernism to the interior.
ARE YOU INTO INTERIOR DESIGN?
If so, discover modern furniture and lighting designed by design lovers for design lovers. All you need is to download the Hommés Studio catalog. To complete your interior design project, choose the high-end homeware by ACH Collection.