This House in Dubai shows a particular design, unlike the futuristic style characteristic of this city; here, the Mediterranean vibes fulfill the space.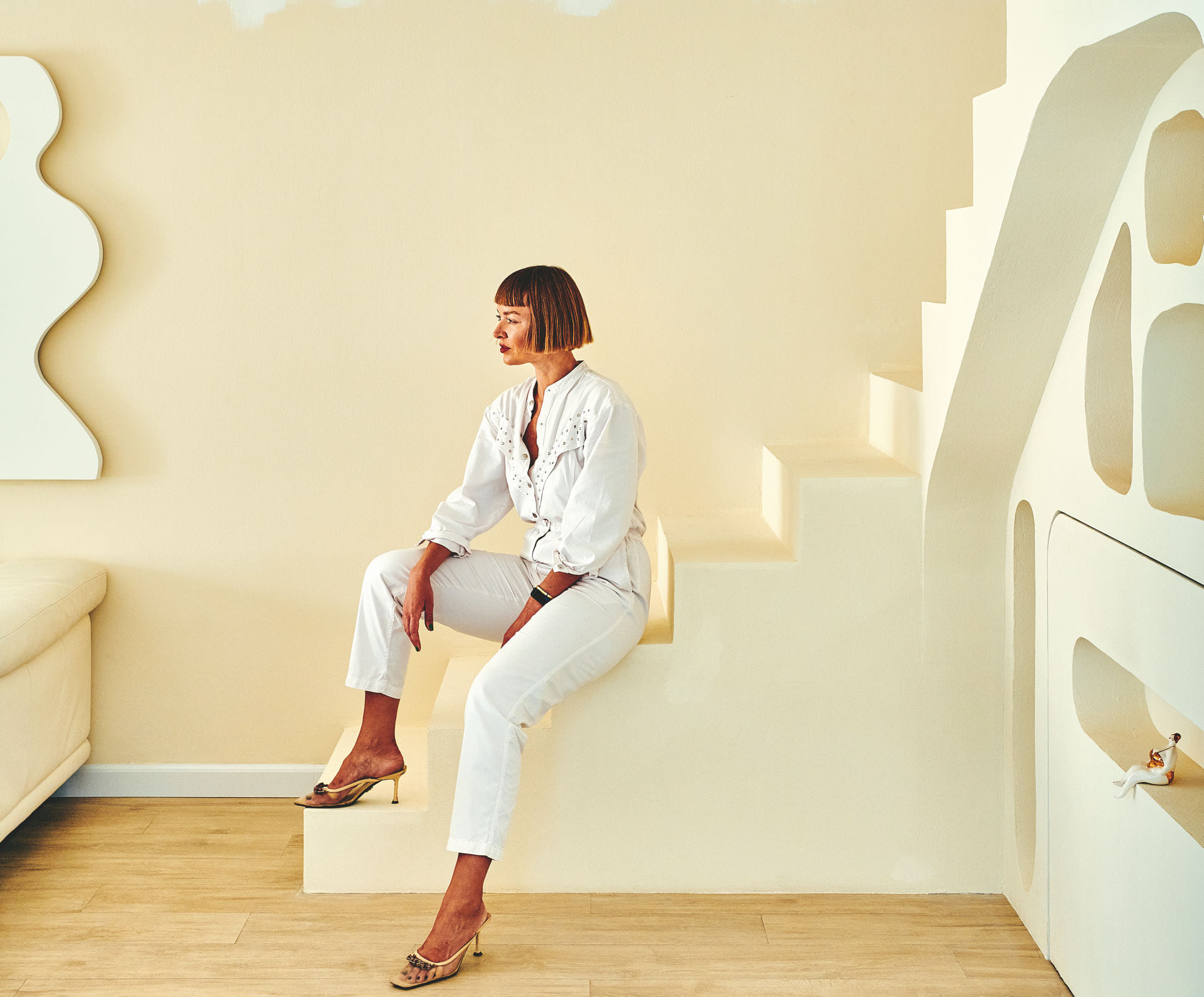 This house in Dubai is located in the Umm Suqeim neighborhood; unlike the modern and futuristic buildings in this city, this home shows a contemporary design with Mediterranean touches. The place belongs to the lifestyle entrepreneur Natalia Shustova, who bought this villa during the beginning of the COVID-19 pandemic as her weekend refugee from the city.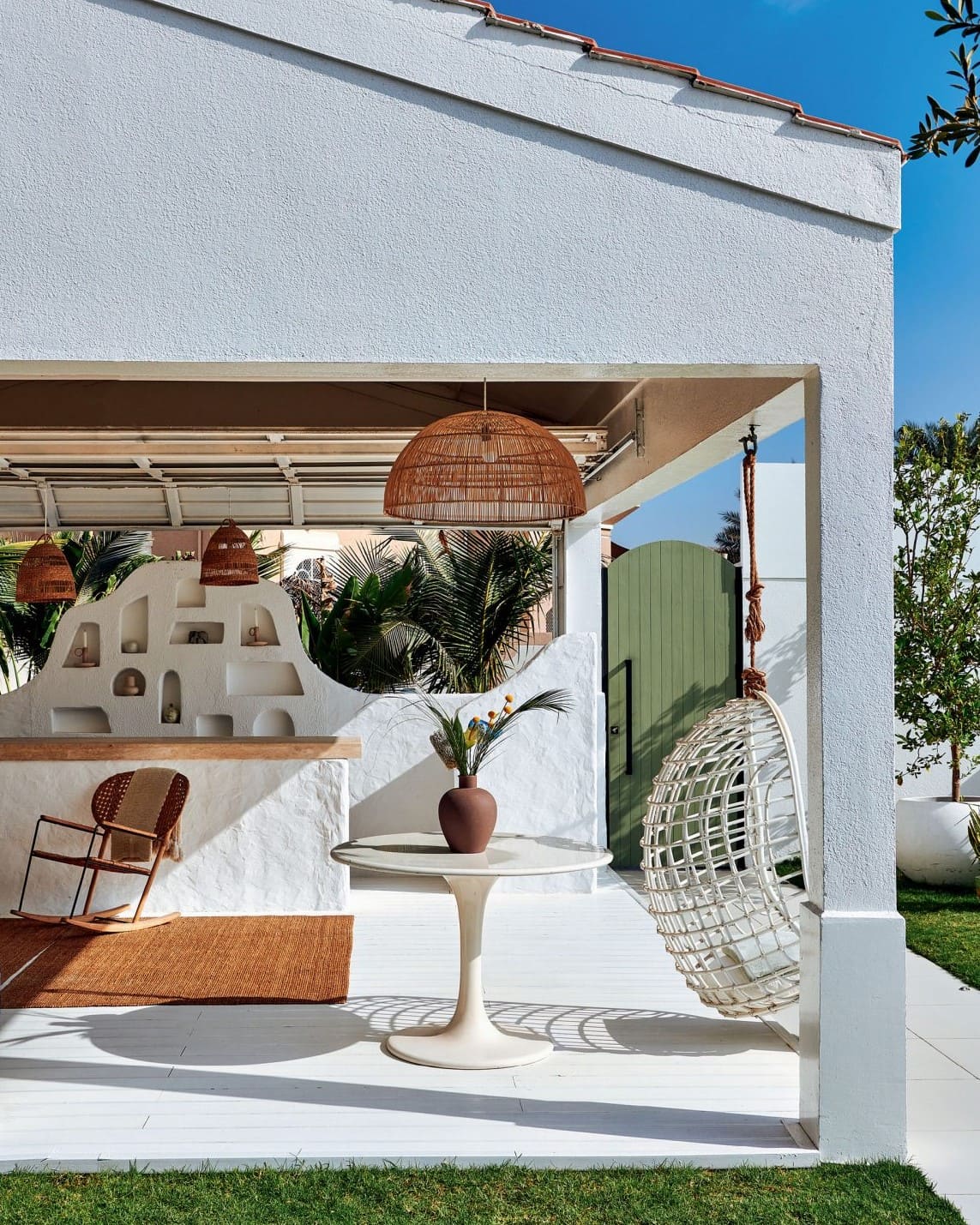 When the COVID pandemic struck, Natalia Shustova was living in a penthouse in the city financial district – surrounded by futuristic buildings and the typical movement of a big city – Shustova decided to look for a home where she could rest at least during the weekend while she couldn't travel. But as she spent more time in this charming house in Dubai, she realized that this was more than a vacation space, so Natalia and her husband moved here.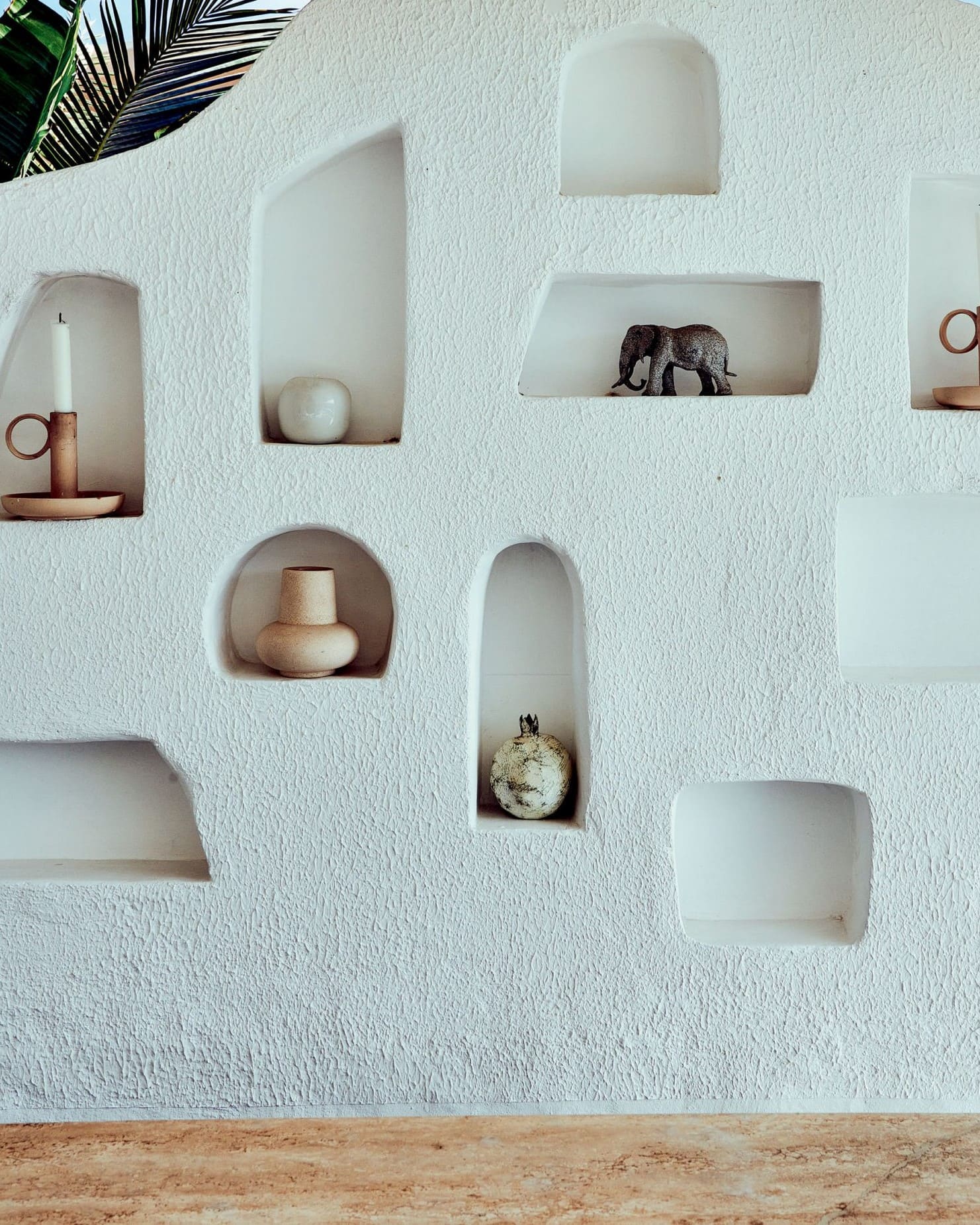 Even though Shustova was already in love with the house – she went for a remodel to a Mediterranean flair- the result was beyond Shustova's expectations – a place full of charm and peaceful vibes, the opposite of Dubai's modernist style. Some highlights of this renovation were the undulating white plaster boundary and the landscape of olive trees. The pool area also received an upgrade – artisanal tiles and an outdoor sauna were installed.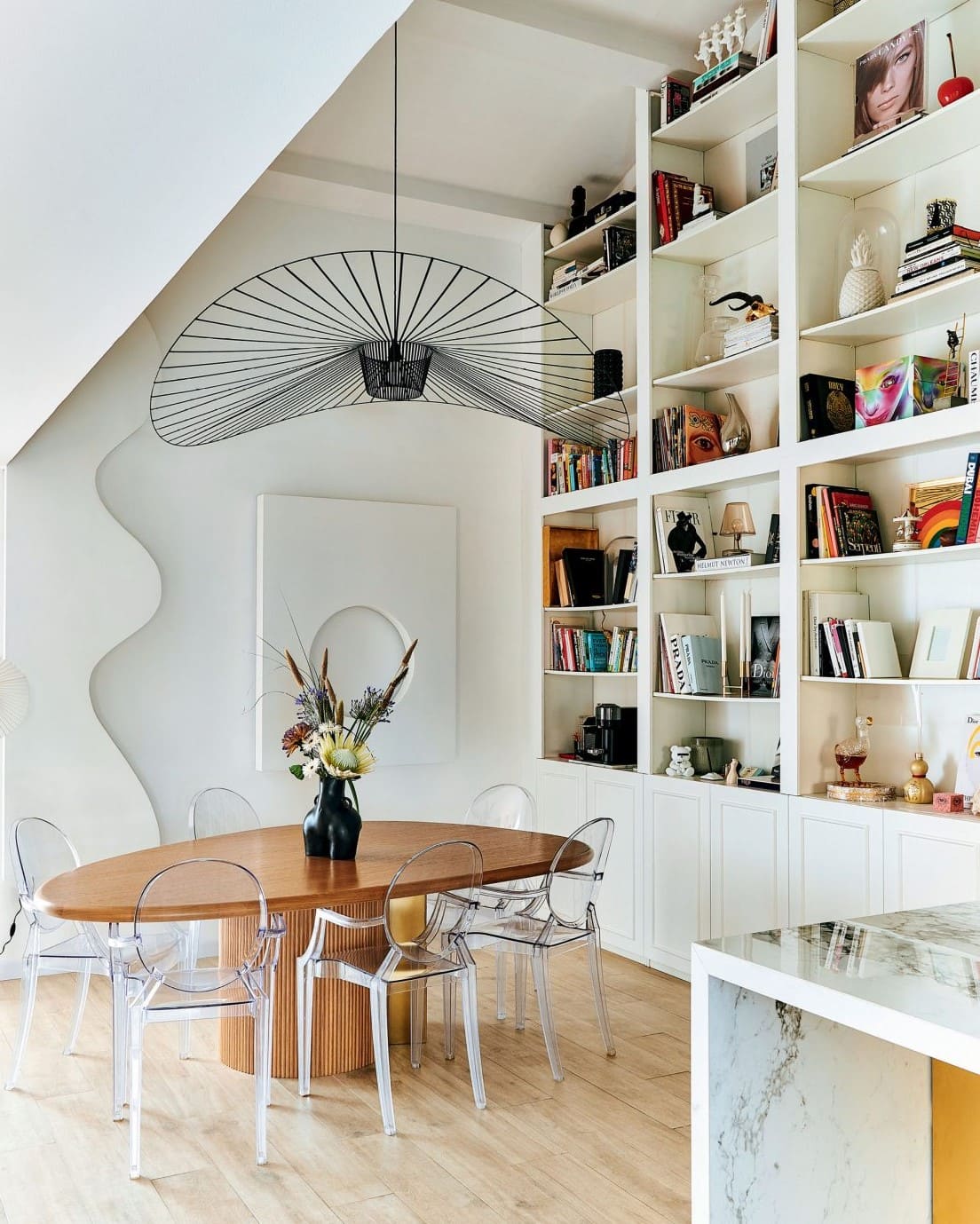 On the inside, this house in Dubai is a real jewel – with beautiful details. Shustova was into an experimental design to mark an authentic style – the old gabled ceiling, for example, is one of the charming details that honor the home's personality.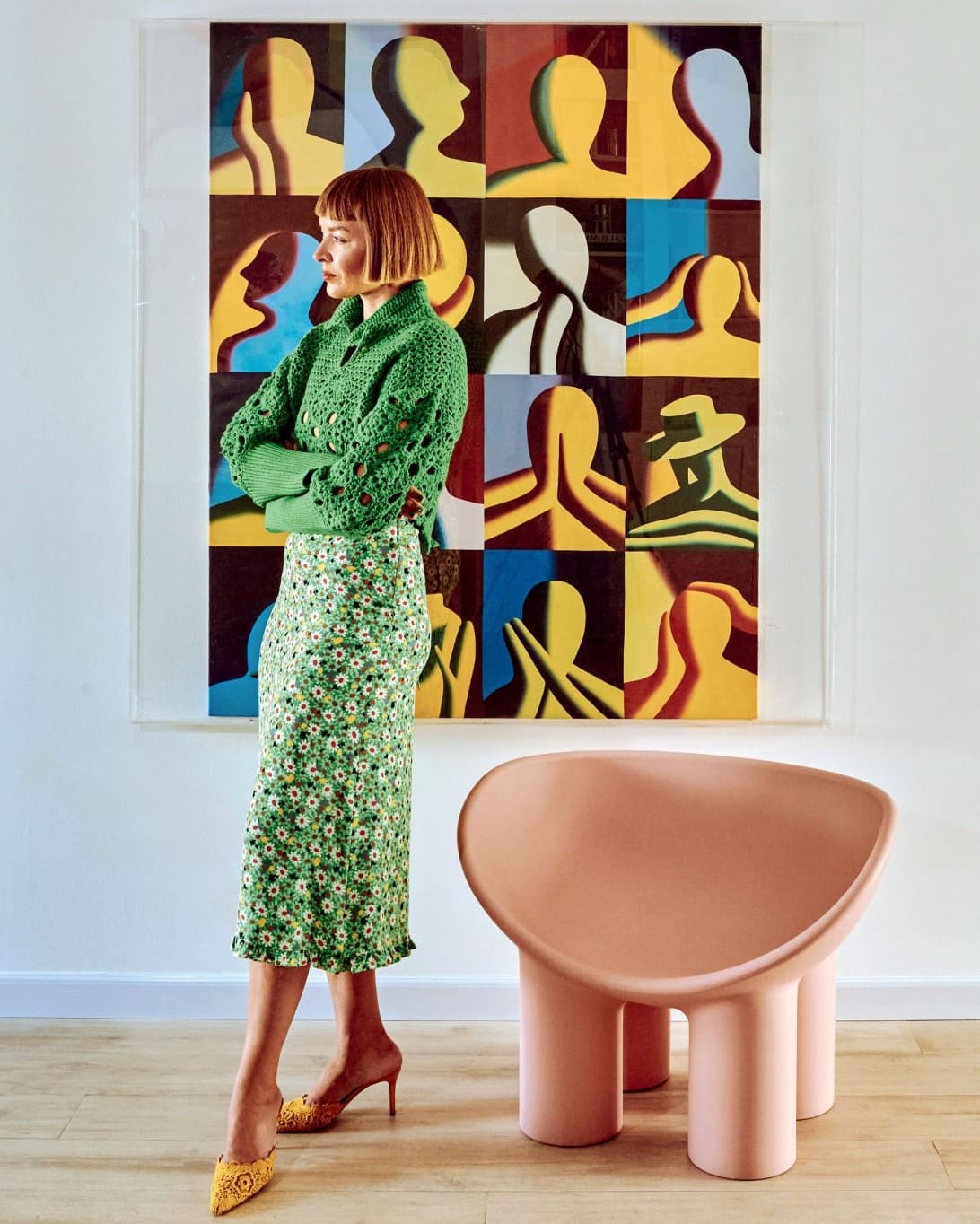 The charming details of this home make it unique and full of personality – as expected for a design created by a creative person like Natalia Shustova. The reinvention of this space into a dreaming home can be compared to Shustova's personal life. The entrepreneur moved to Dubai in 2006 to help luxury real estate companies. Lawyer by qualification in 2020, she decided to follow her dream and found Goshá, a floral studio.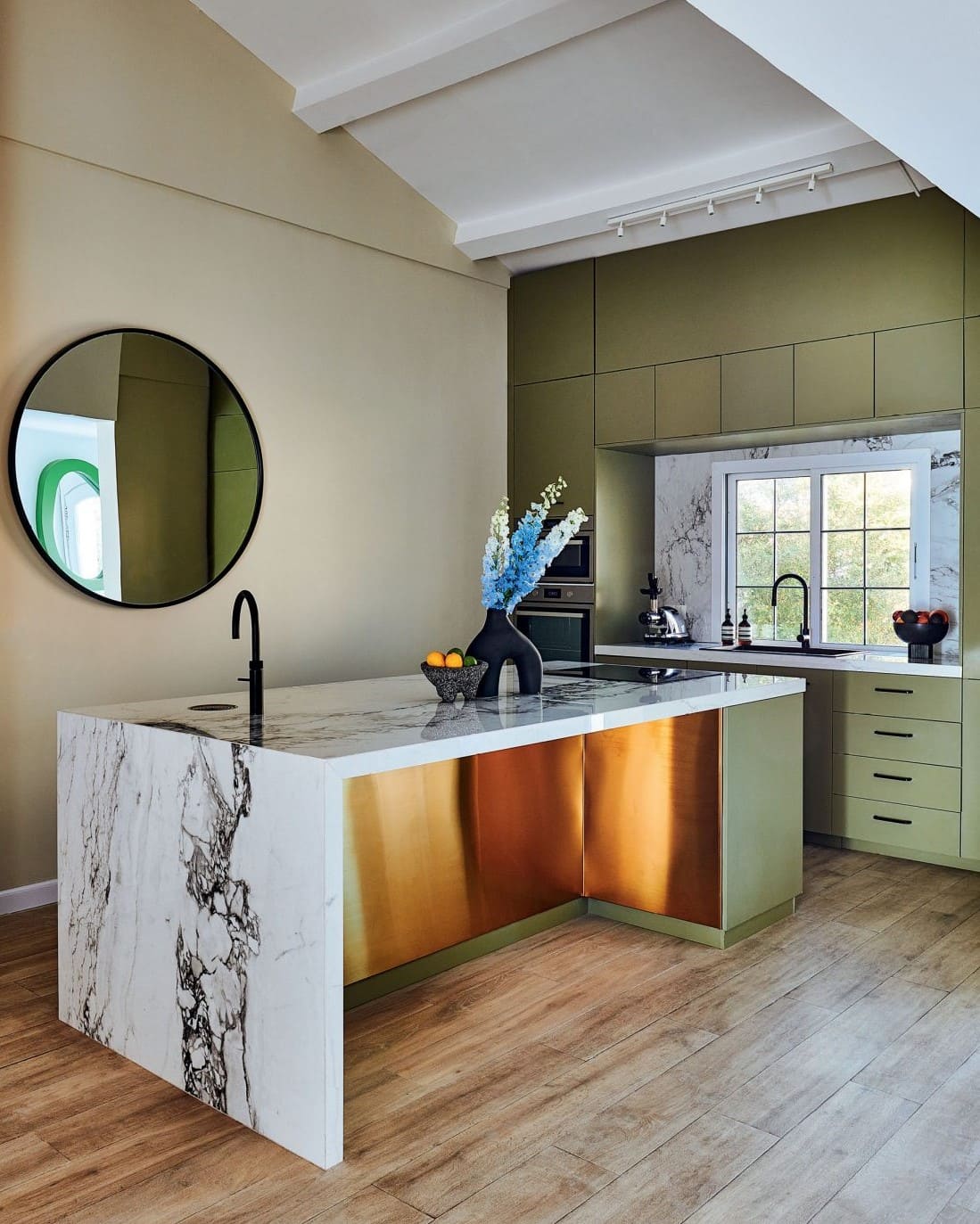 This house in Dubai shows, in every detail, the personal approach of Shustova- it's a place that reveals her love and creativity. One of her favorite spaces in the house is the kitchen – a green room with a garden view and a marble and brass island- the space was designed entirely by Shustova and her husband.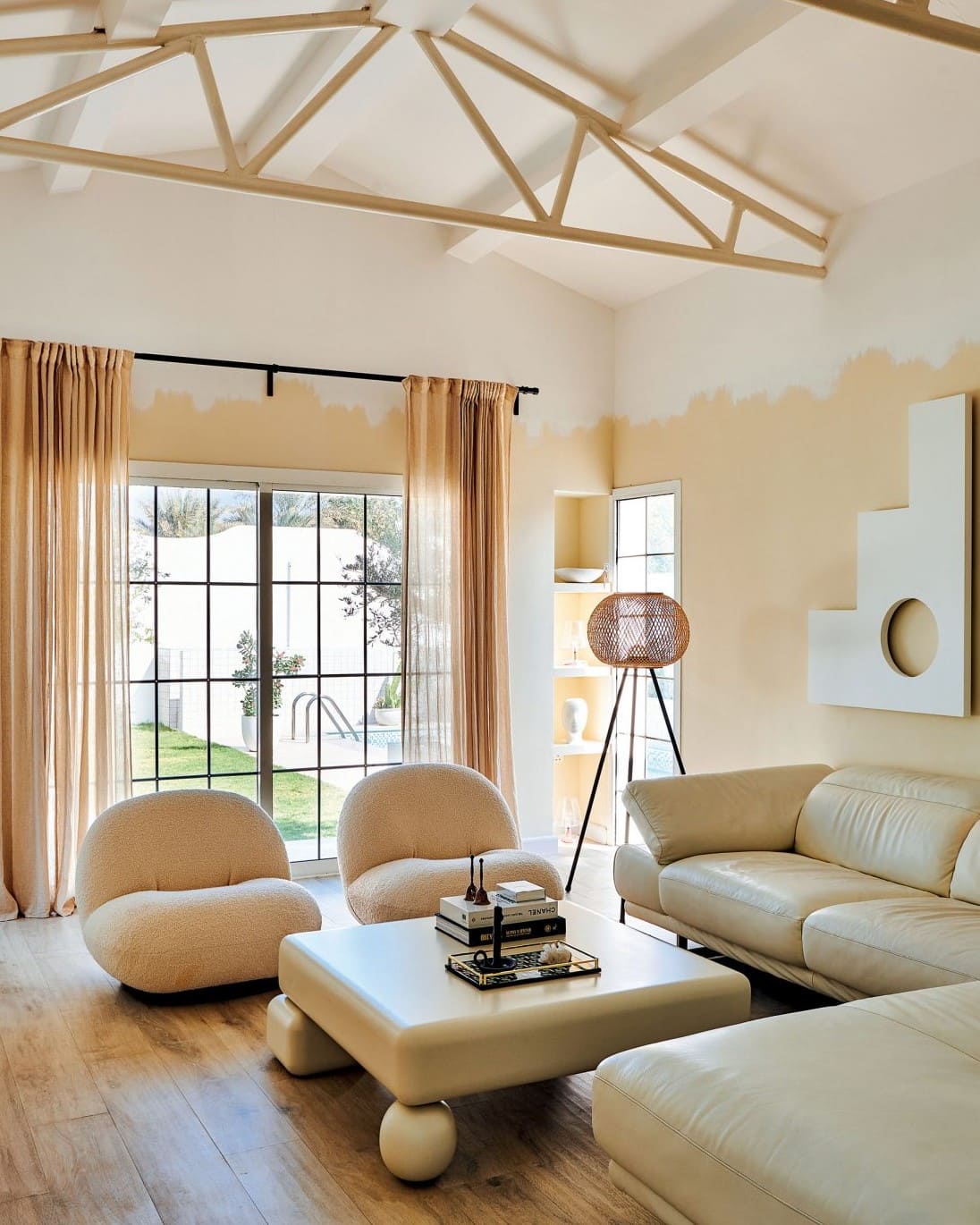 This home is a surprising space – from the living room where a TV climbs up in a Greek-inspired display wall to the unique wall painting – creating a brush-stroke line where the false ceiling was.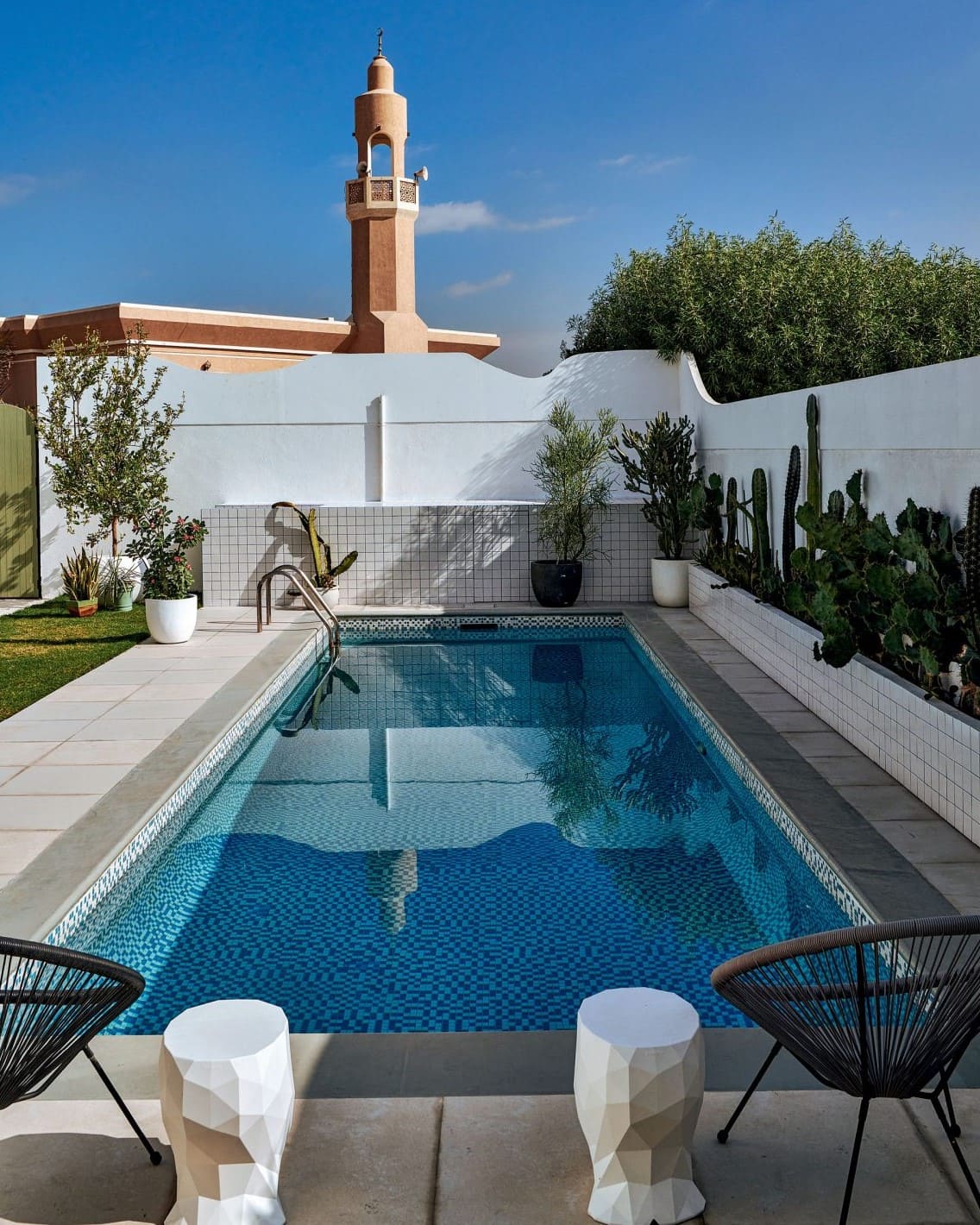 And of course, as a Mediterranean-inspired design- a stunning outdoor area couldn't be missing in this charming house in Dubai. Shustova converted the garage into a splendid space that makes everyone feels like it is in Greece.
DO YOU LOVE INTERIOR DESIGN?
If that's the case, discover modern furniture and lighting pieces designed by design lovers for design lovers. All you need to do is to download the Hommés Studio catalog. Choose the high-end homeware by ACH Collection to complete your interior design project with style.

Source: AD | Photos: Ingrid Rasmussen