A tour through our three favorite interior design projects by the amazingly talented Irish designer, Bryan O'Sullivan.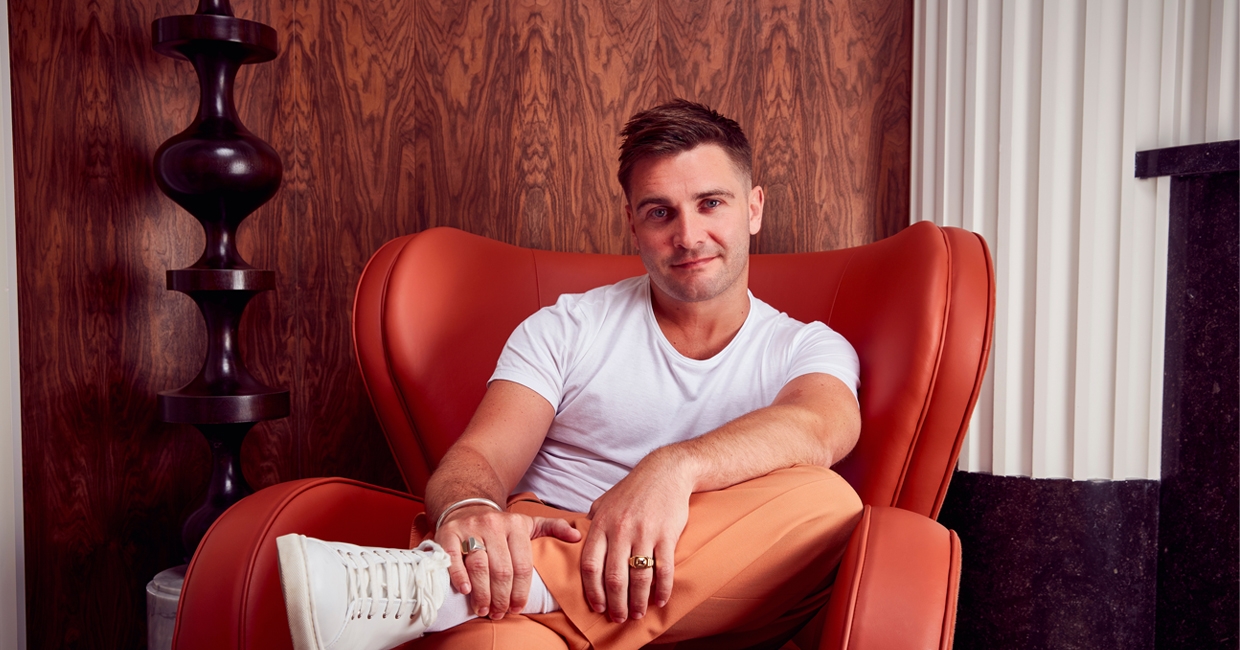 Bryan O'Sullivan is an Irish interior designer (now London-based) and a University of Greenwich and University of Westminster graduate who has worked with industry names like Annabelle Selldorf and David Collins.
Nowadays, he is also the proud founder of Bryan O'Sullivan Studio (which he started in 2013), a collaborative studio of designers with offices in London and New York City that "focuses on creating elegant, timeless spaces with uniquely sharp attention to detail", and who's design aesthetic "brings together multiple influences to create places where people feel comfortable and at ease, while maintaining a sense of place".
Today, we will be looking at some of our favorite projects by Bryan O'Sullivan and his team, complementing them with some ideas of our own.
A Townhouse in Chelsea
Up first is this amazing Chelsea townhouse full of color and personality, but that still portrays coziness and elegance.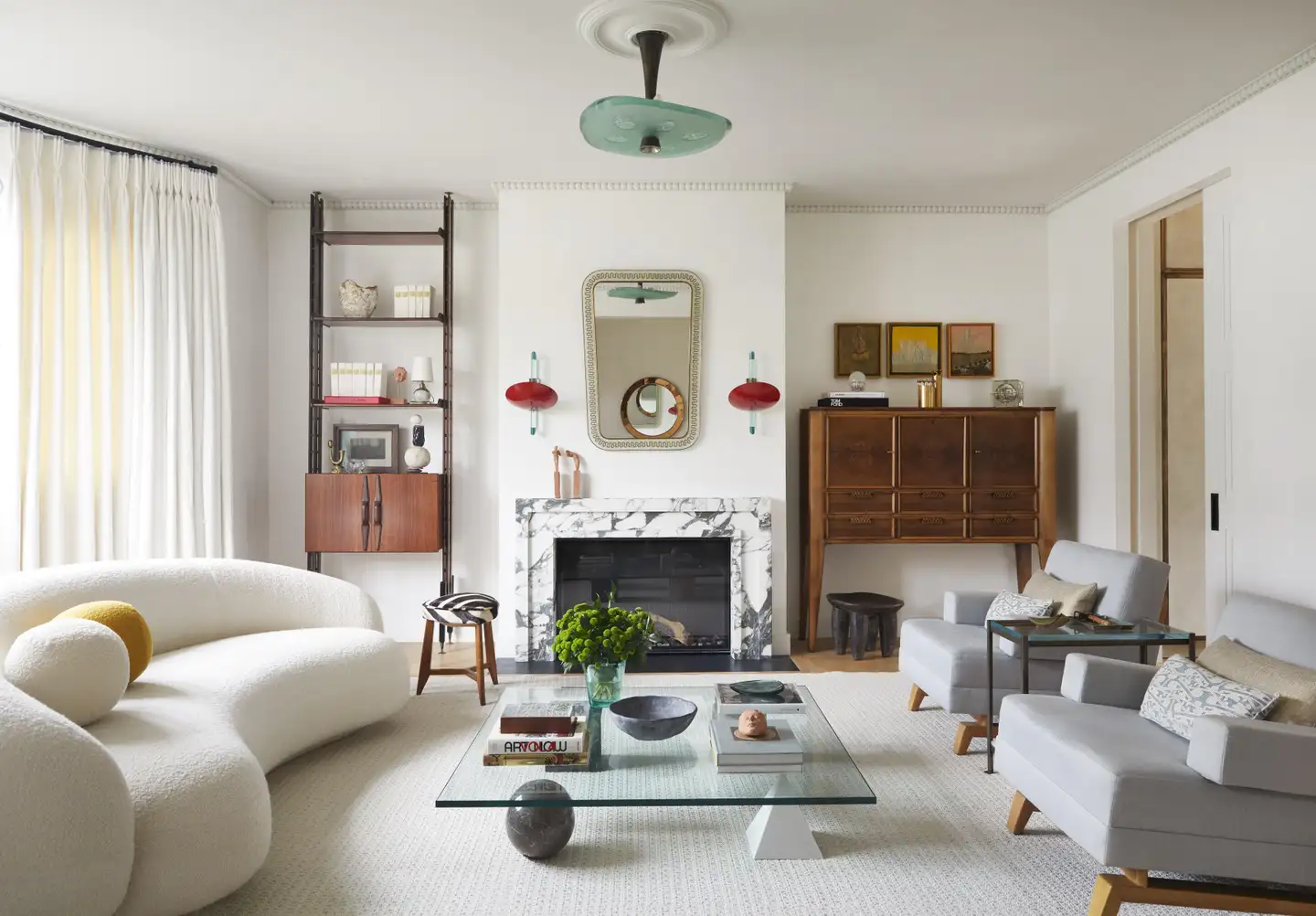 On the one hand, this home design is super fashionable and fun (something that is clearly rooted in the Bryan O'Sullivan aesthetic). From the most interesting choices in wallpaper (like the flowered one in the living room or the sky-mimicking one in the kid's room) to the boldest combinations of patterns (like, for example, the varied cushions on top of the living room's sofa, or the use of the same pattern on both the bed's headboard and the wallpaper and curtains of the bedroom) to the most eclectic usage of furniture (varying from a Memphis style mirror to a more mid-century modern style table or a totally modern curvy sofa).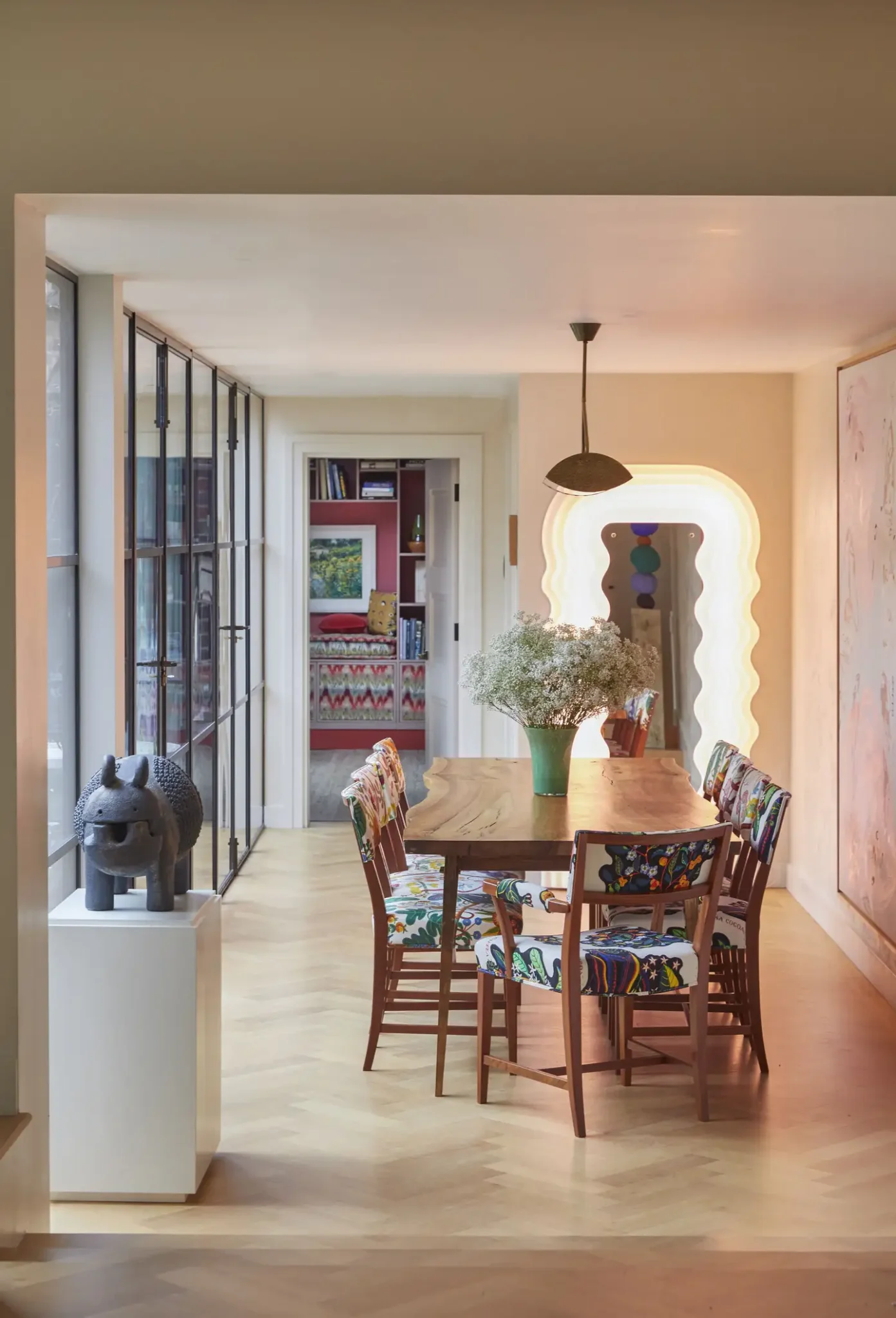 On the other hand, this interior design project by Bryan O'Sullivan perfectly embodies coziness and warmth with its use of neutral tones as a foundation for everything else that is added on, its selection of very comfortable-looking furniture, and its fabric-covered walls and wall-to-wall carpets.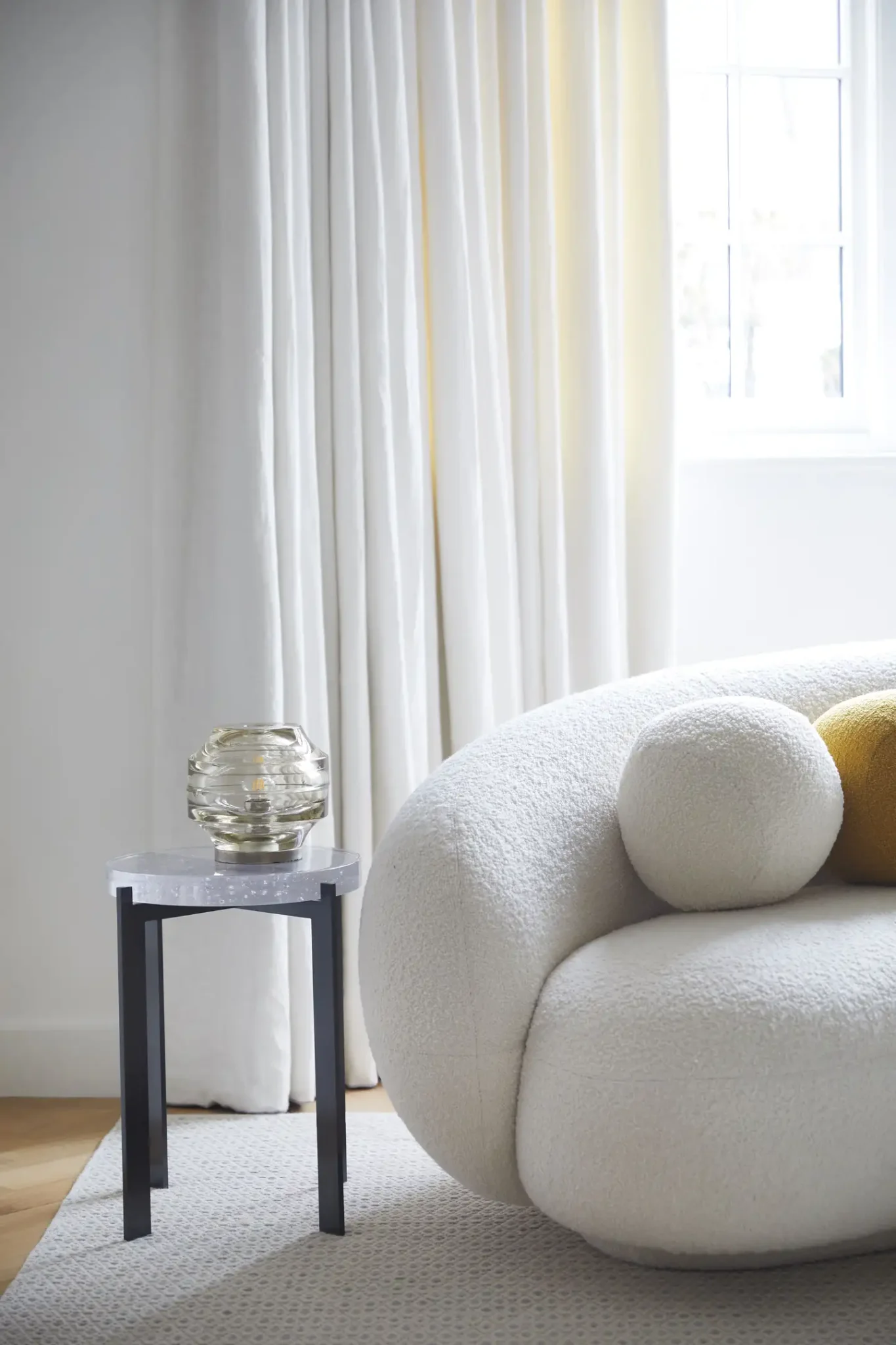 Overall this is just an absolutely amazing home, perfect for anyone who loves art and fashion but still values comfort.
Shop The Look
Before moving on to the next project, we have gathered some HOMMÉS Studio furniture that we think perfectly matches this home design. Check them out below.
Paris 16ème Townhouse
The second interior design project that we will go through is this stunning, elegant, and luxurious townhouse in Paris.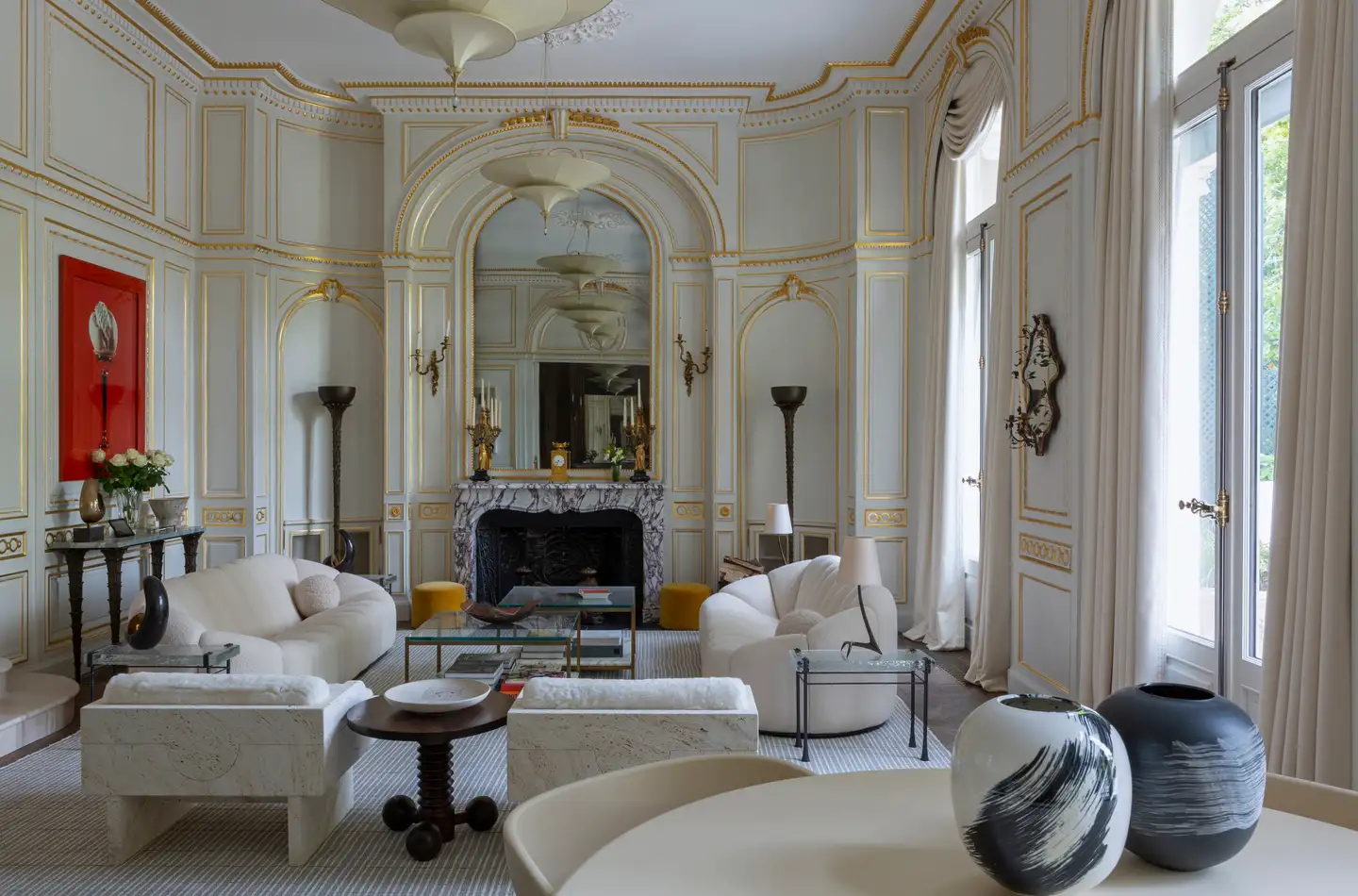 Here, the keyword is sophistication, which makes sense, considering that this house is actually a grand Beaux-Arts mansion in the chic 16th arrondissement of Paris. So interior designer Bryan O'Sullivan had a clear goal, which was to turn it into a comfortable and good-looking modern home where a family could live, while still keeping the elegance and glamour of the original building's aesthetic ("echoing the early 20th-century age of the home in the redesign").
To achieve this same goal, the designer goes for a more neutral color scheme while still betting on pastel tones and golden details, which both make the rooms more interesting and elegant.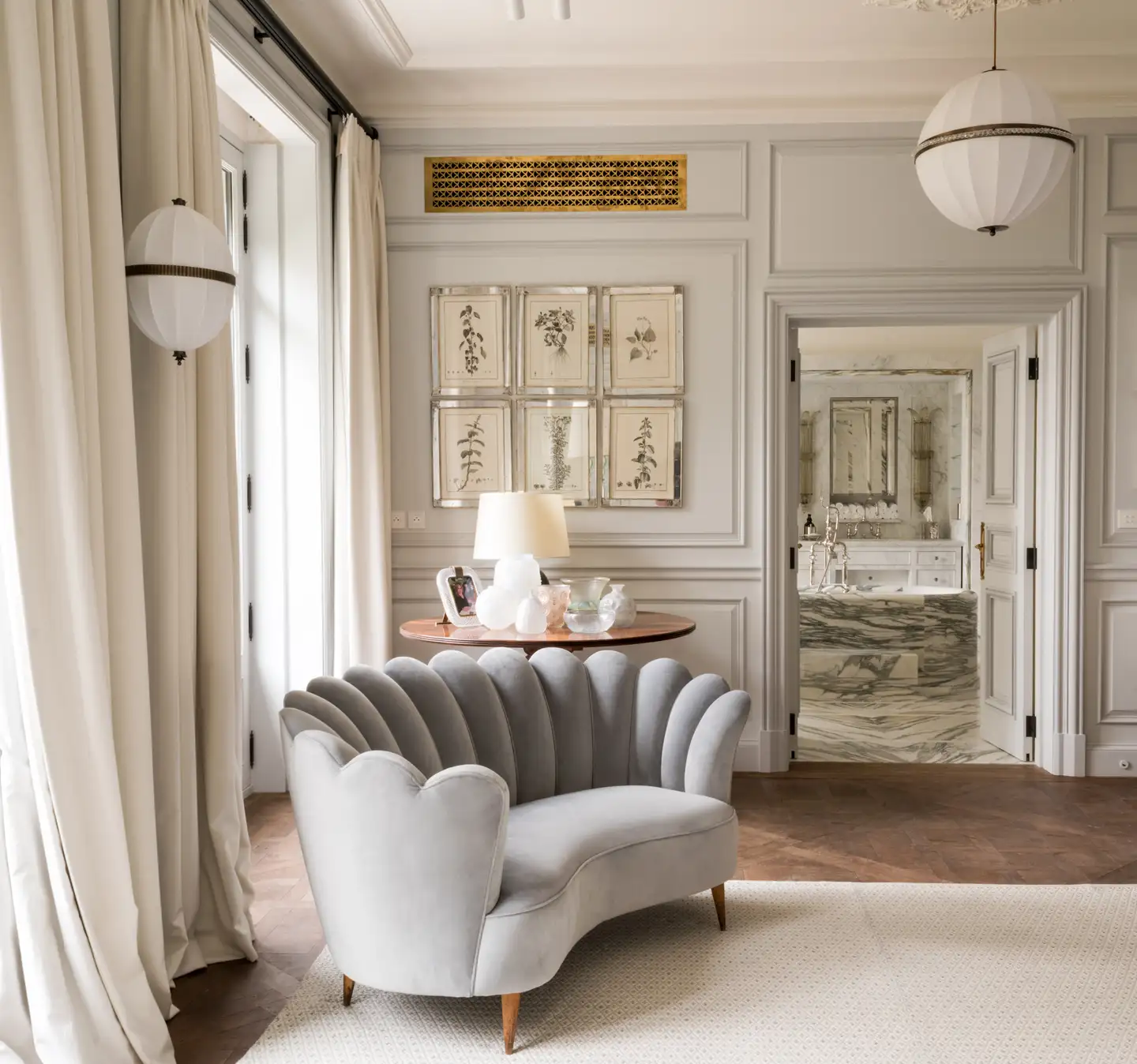 When it comes to furniture, Bryan O'Sullivan's approach is centered on a harmonious dance between modern and tradition, mixing these two realities and crafting a very interesting-looking home that both exudes the old-time glamour of the more traditional style (as highlighted by, for example, the classic chandelier in the bedroom) and the comfort of the more modern style (as the sofas in the living room are evidence of).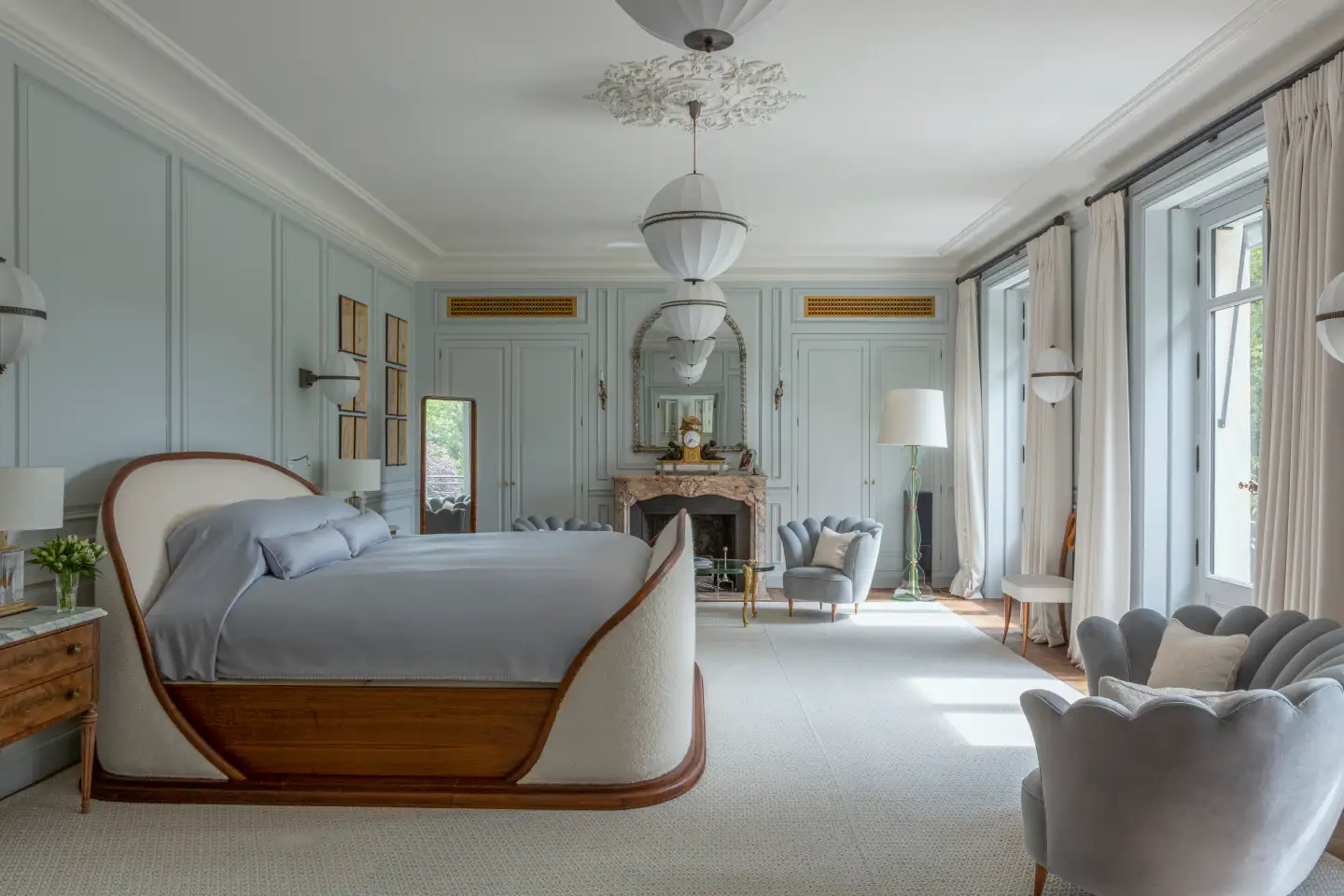 Shop The Look
Here's our selection of unique HOMMÉS Studio items that would totally match this project:
The Berkeley Bar, London
The last interior design project that we will go through in this article it's actually not a home design but a bar design instead. A mid-century modern one that perfectly represents the Bryan O'Sullivan Studio aesthetic.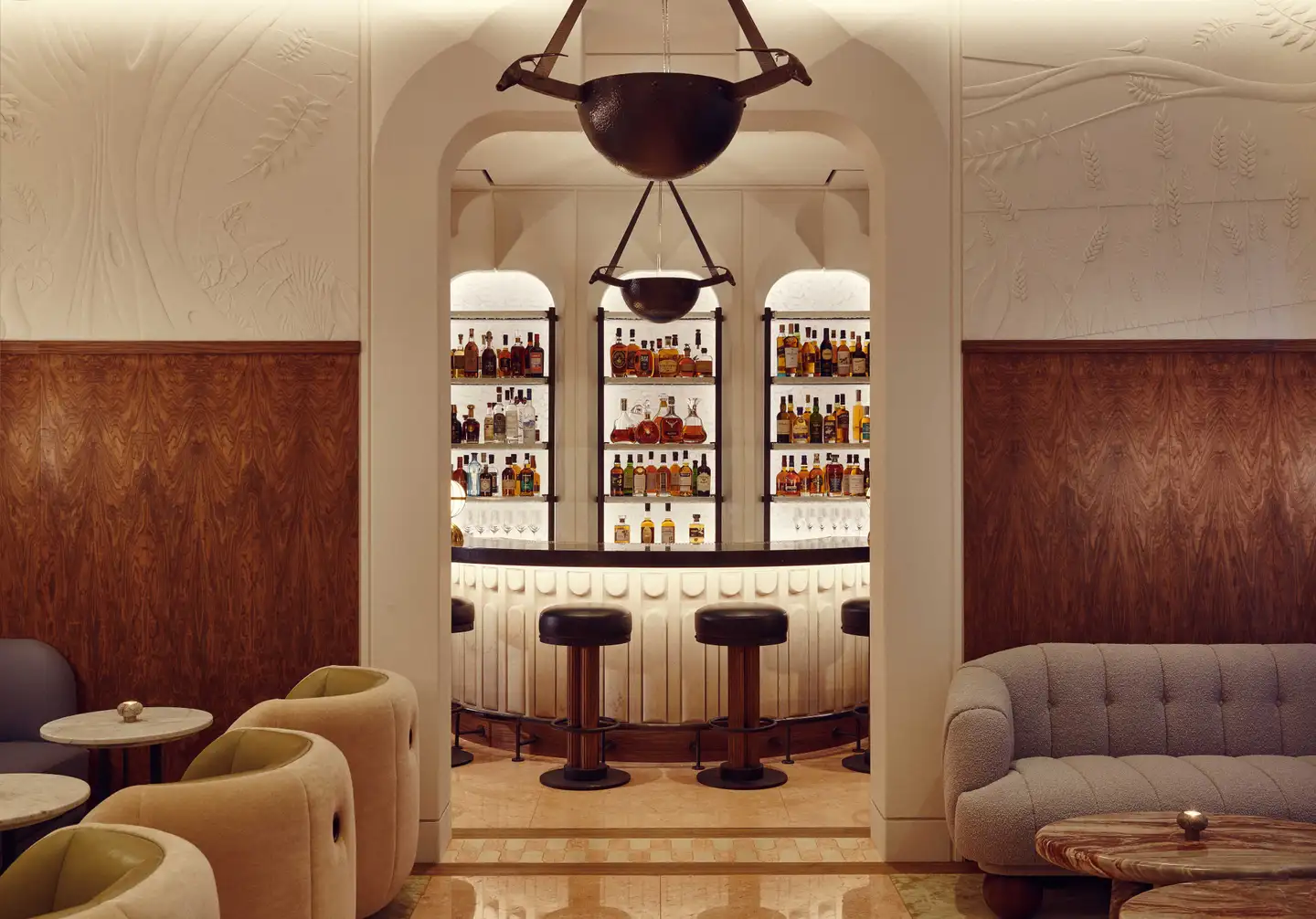 This London bar is like a fusion between the two we've seen before (mixing the strong character of the first one with the elegance and glamour of the second one), while still innovating in itself.
Here, Bryan O'Sullivan goes for an intimate and refined look, mixing in some old-world glamour that keeps this bar elegant and decadent but also very warm and cozy. To do so, the designer focuses on materials like marble, walnut wood, and soft fabrics, and lays down a color palette of muted corals, creams, oranges, and pinks.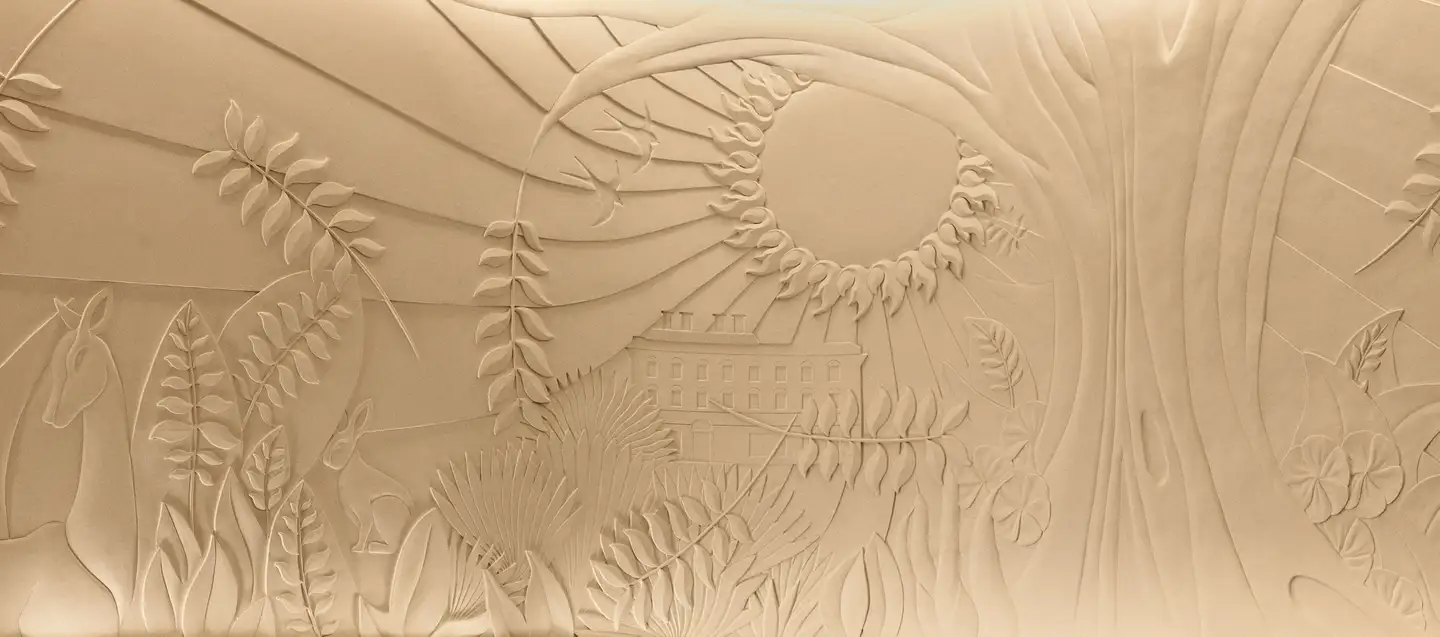 But what really elevates the Berkeley Bar as a whole is a great attention to detail paid by designer Bryan O'Sullivan, introducing elements like the plasterwork frieze that runs above the wood panels or the iconic mural painted by New York-based artist TM Davy.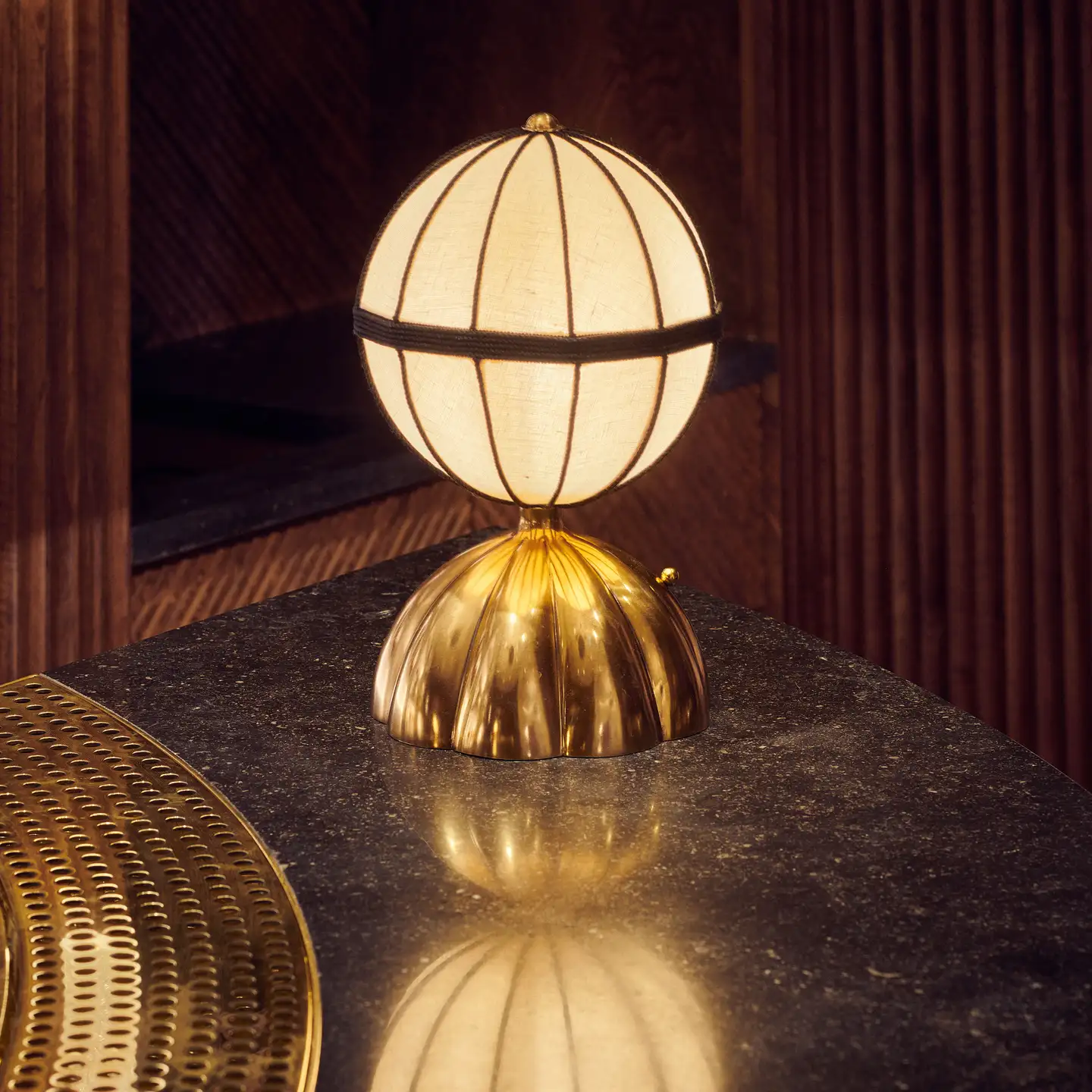 We don't know about you, but we think this bar looks absolutely perfect for a night out in the cold and whimsical city of London. Bryan O'Sullivan really nailed this one.
Shop The Look
When it comes to HOMMÉS Studio furniture with the same look as this project's, these are our own personal suggestions:
Our Journey Comes to an End
What an amazing journey through the world of Bryan O'Sullivan! Three different projects, in three different cities, each unique in their own way, but all true to the designer's aesthetic.
We here at HOMMÉS Studio really hope you liked this article's tour of our favorite projects by Bryan O'Sullivan. If you're looking for more beautiful projects by top interior designers, check out our interior design page and continue your inspiration journey through the world of interiors.

Source: Bryan O'Sullivan