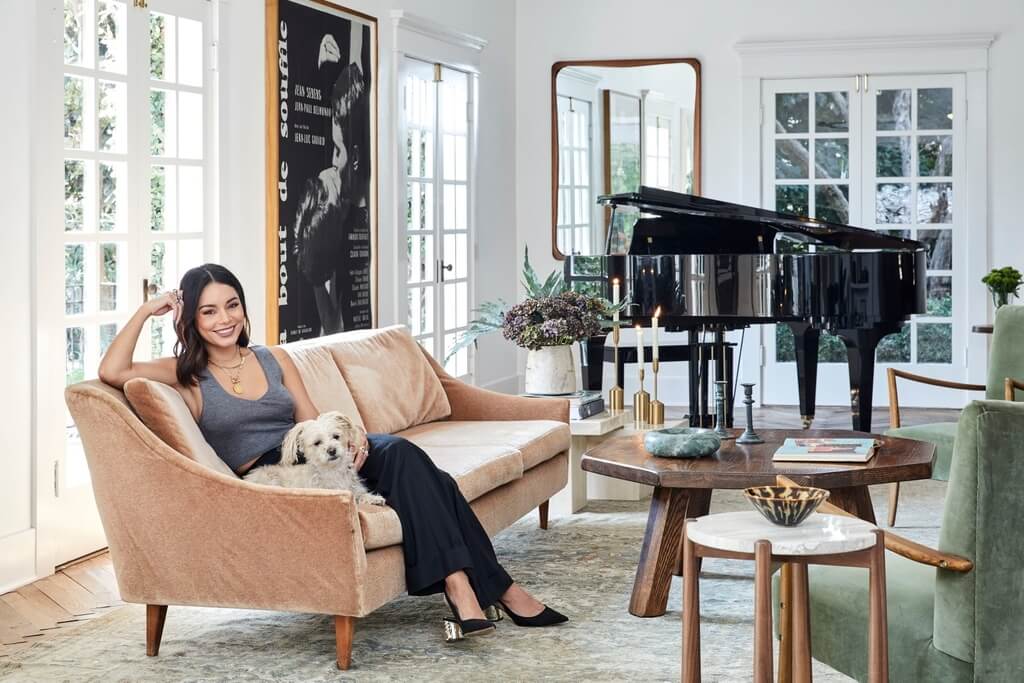 Serene Sanctuary
Vanessa Hudgens crafted a literal sanctuary for herself in Los Feliz in Hollywood Hills. She spent five years looking for the Georgian colonial house and finally she made it. This home is undoubtedly her stunning dream house.
The homage to the feminine mystique continues outside. Hudgens asked the artist Carly Kuhn, known as the Cartorialist for a little help. She painted a sinuous mural of faces on the wall surrounding the pool. "I wanted to add a little bit of me to the backyard," Hudgens says.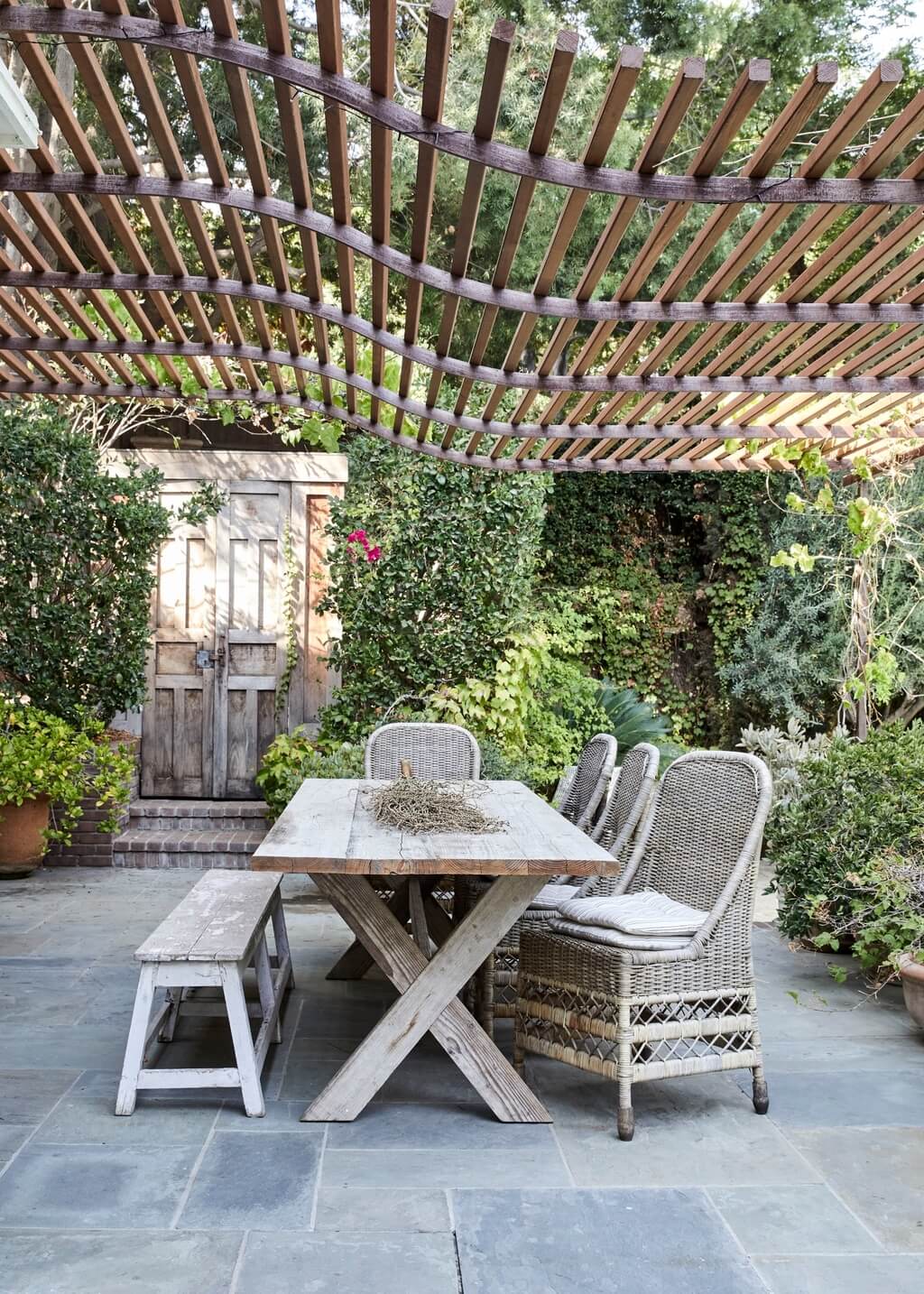 A long table plays host to al fresco dinners that sometimes include the most local of produce. Hudgens assures that her garden hides many goodness, like giant grapefruits. Also out back she enjoys a bountiful avocado tree. "We make amazing guacamole," she says. An ideal night involves the laughter of friends, the ballads of Edith Piaf, flickering tapers, and the head of the house immersed, at some point, in her favorite spot to soak it all in.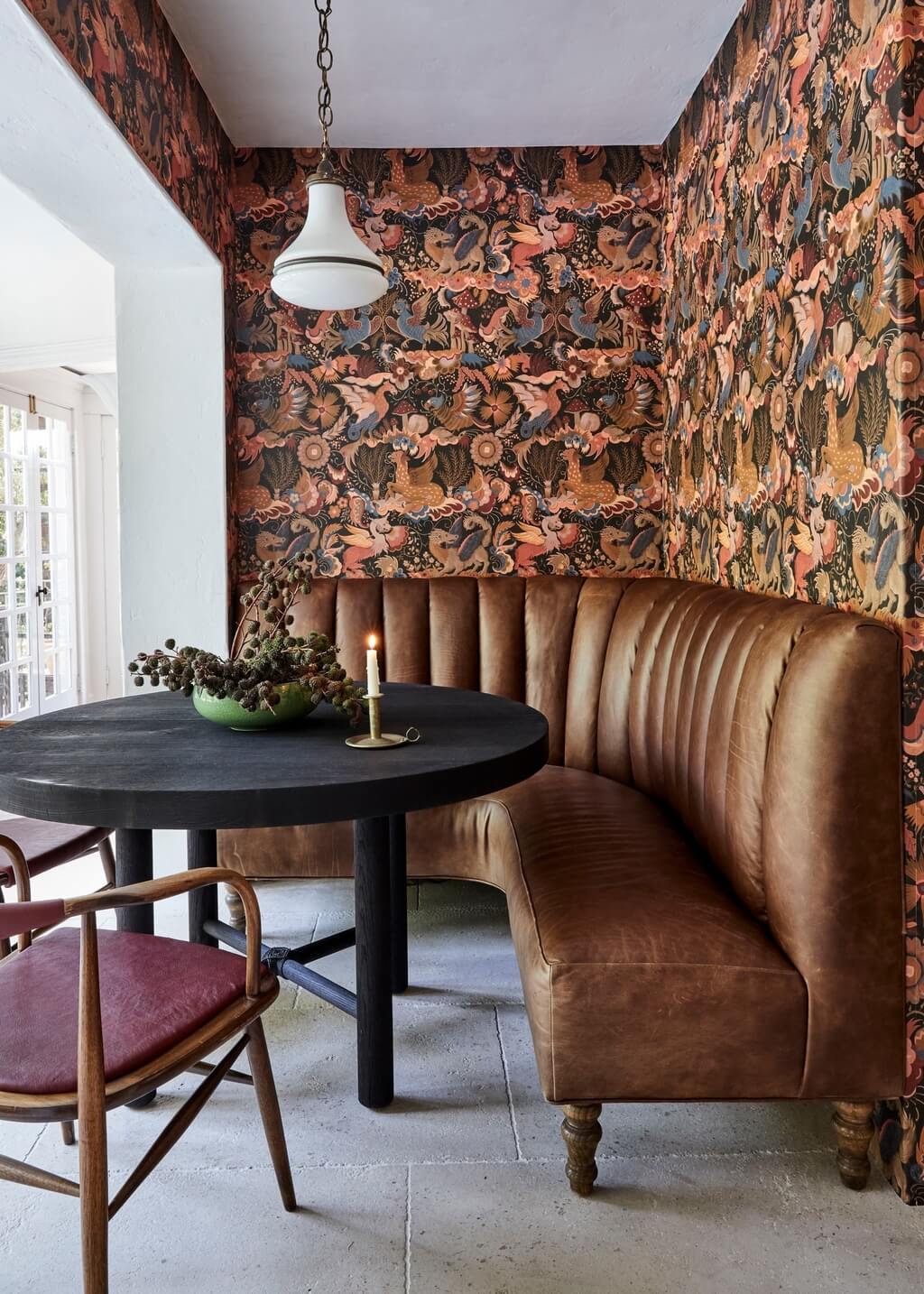 The stunning dream house would be that amazing without the breakfast nook. Here, the colourful wallpaper meets a 1950s pendant light from Germany and a sumptuous leather banquette. The inspiration for the space comes from the famous New York restaurant.
Hudgens remodeled the kitchen during the pandemic. Extra tile from the primary bath turned into a backsplash. The countertops are made out of Carrara marble. "I painted the cabinets, removed some cabinets, and put big oak beams for open shelving," Hudgens says.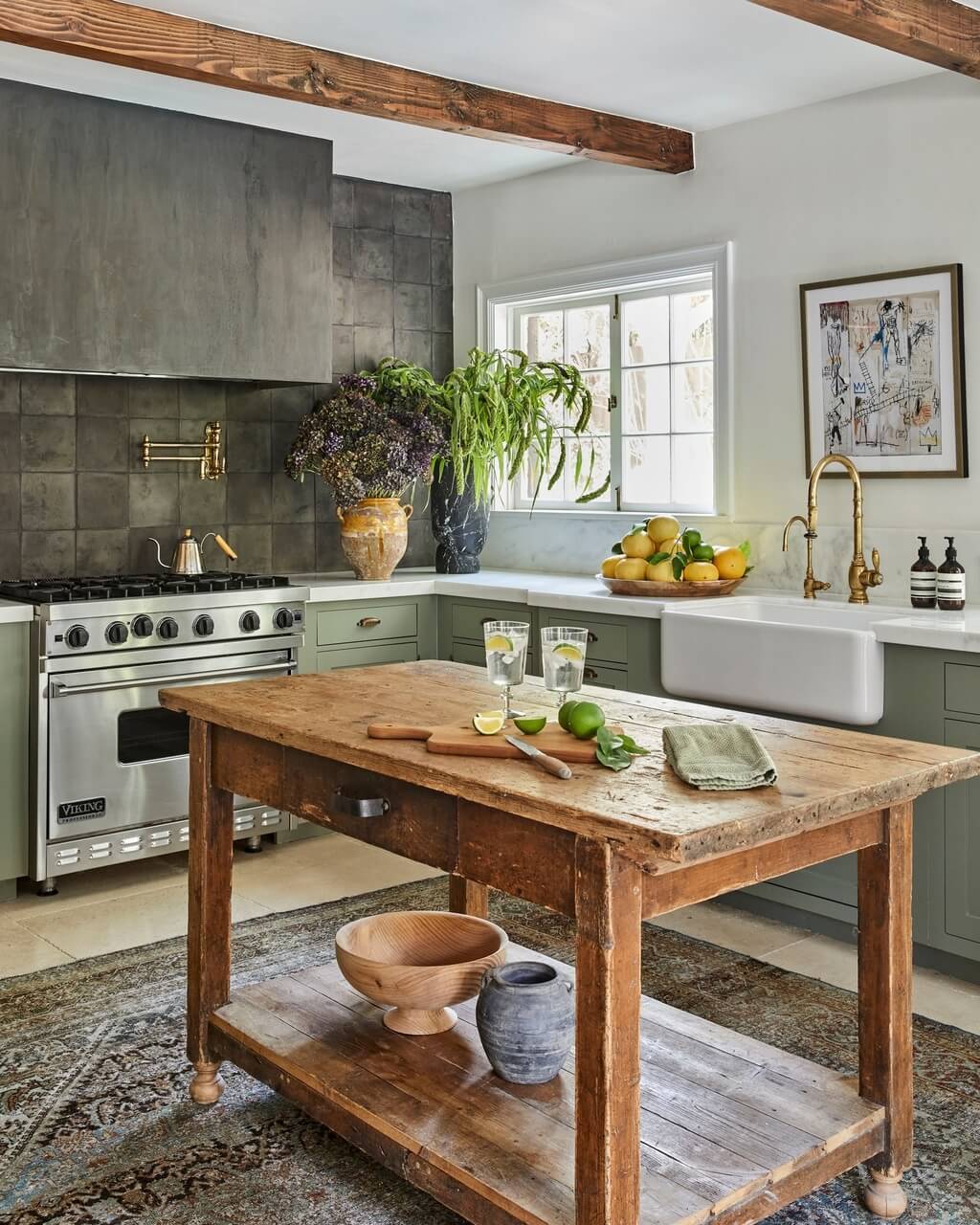 "Simple things like vases, florals, even a bed quilt, it's something that I never thought I needed by here we are," Hudgens says of the primary bedroom. Throughout the home, the actress included pieces which she found in her favorite vintage and antique shops.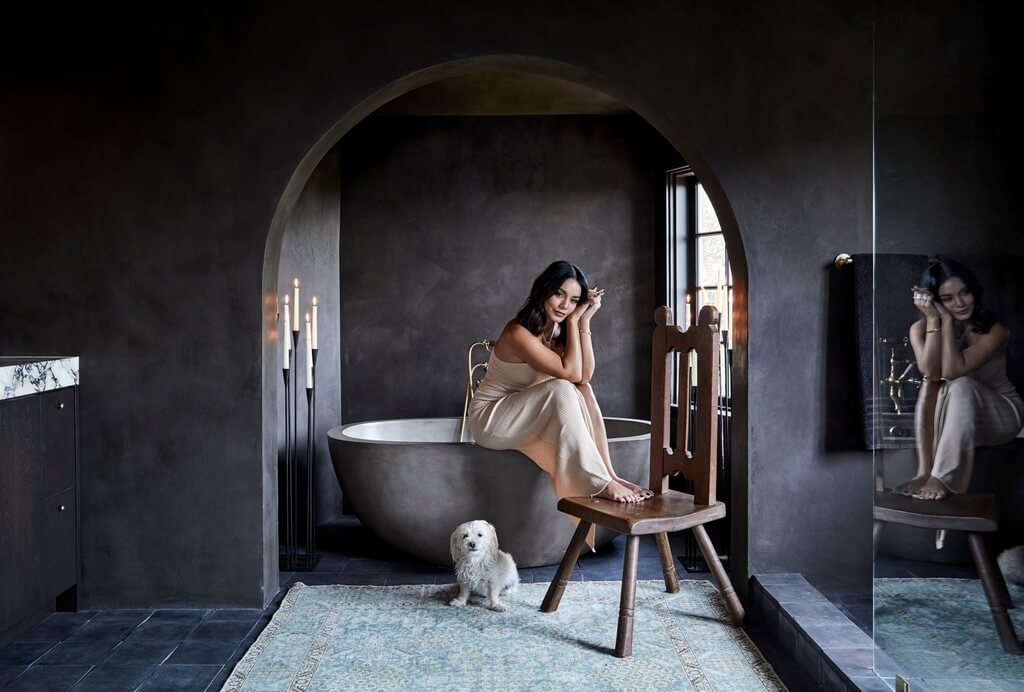 The bathroom is definitely a well-thought room with a soul. The space may be surprising, especially its color, however, the style does not distinguish from the rest of the house. It is still warm and charming. No wonder why Vanessa calls it her favourite room in the whole house. She loves long baths in her bathtub when she comes to LA.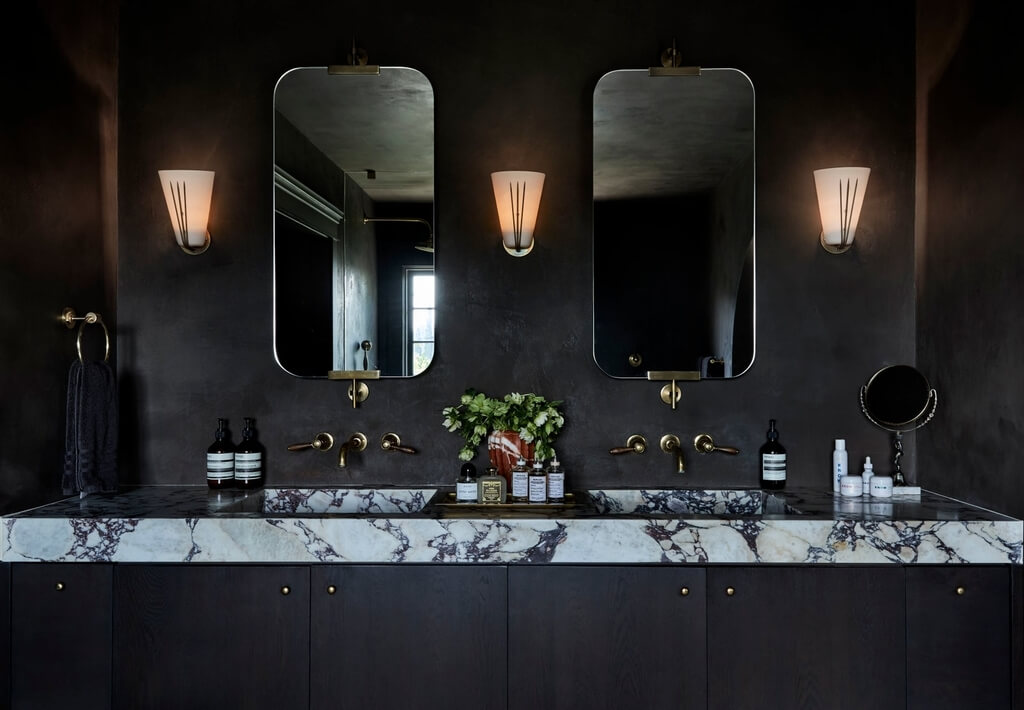 The yard of this stunning house is also magical and serene. "I wanted a yard that felt like a park where I could run around with my friends, have space to play, and just feel safe," Hudgens says. "A lot of my entertaining has happened outside," Hudgens says. "All the limestone tile, the plants, the foliage, help make the grounds feel like something out of a European retreat," Hudgens says.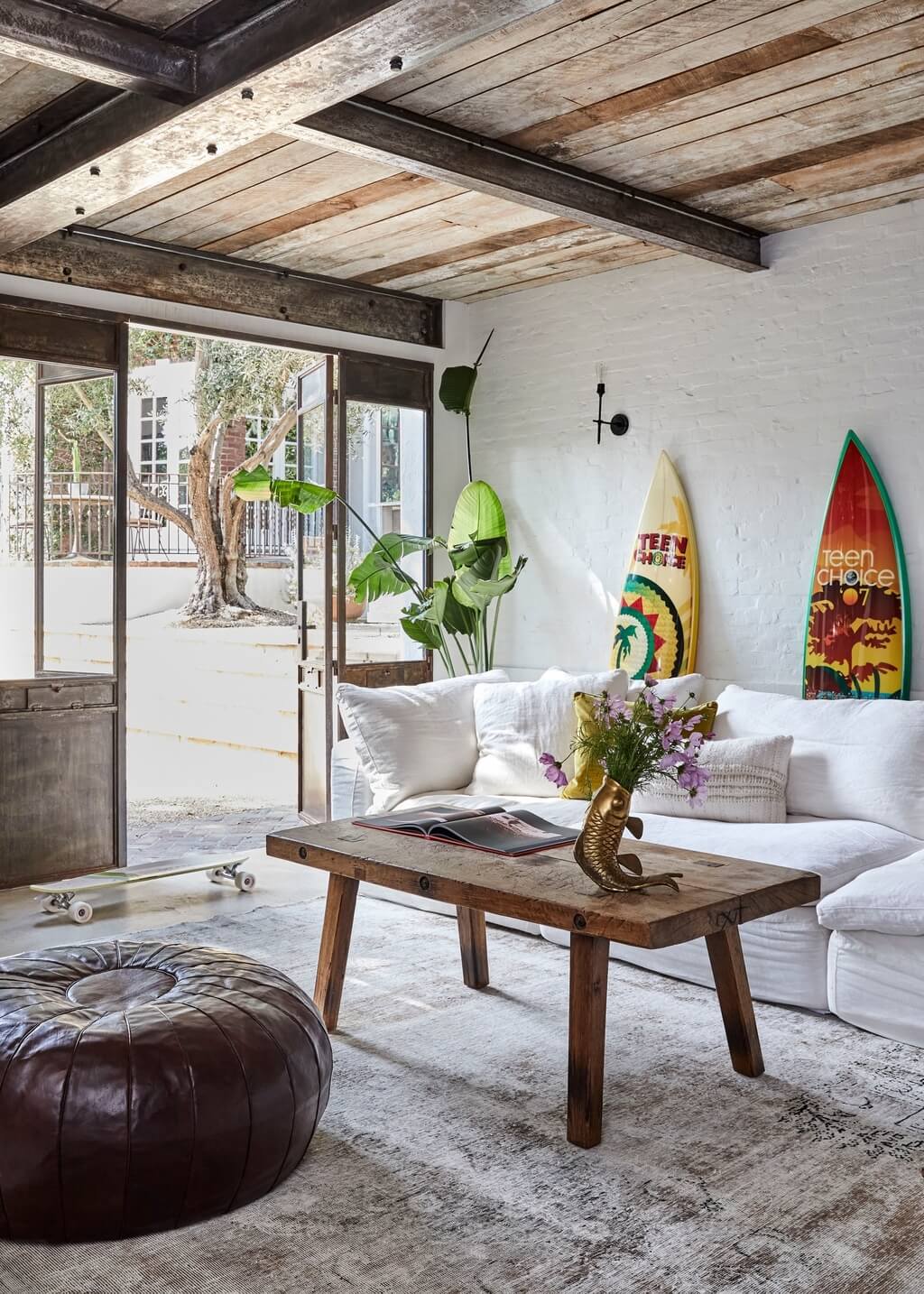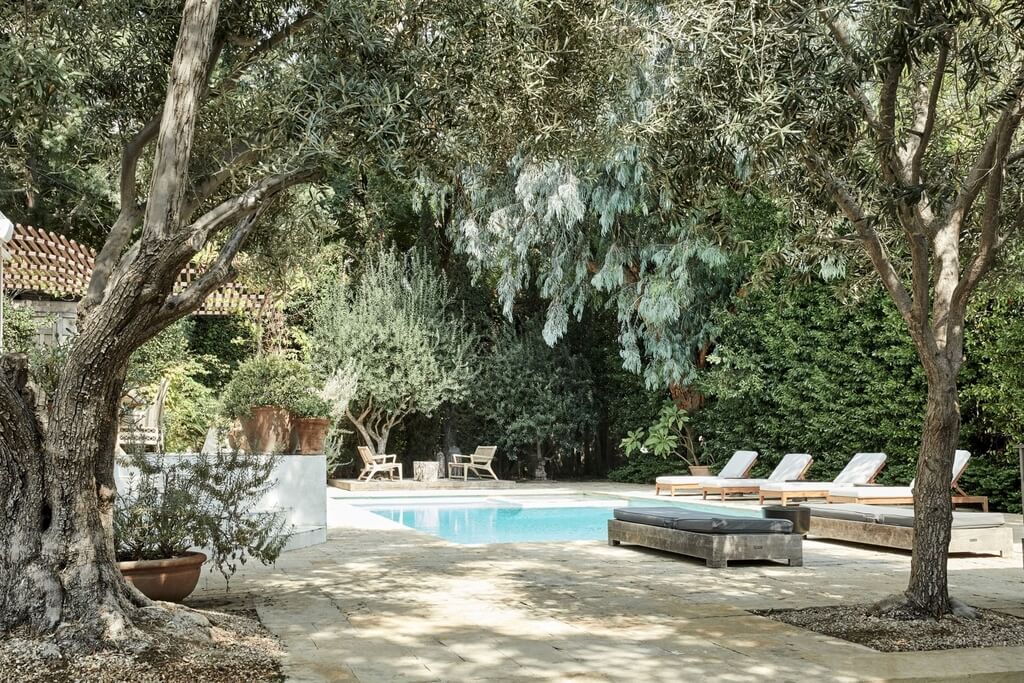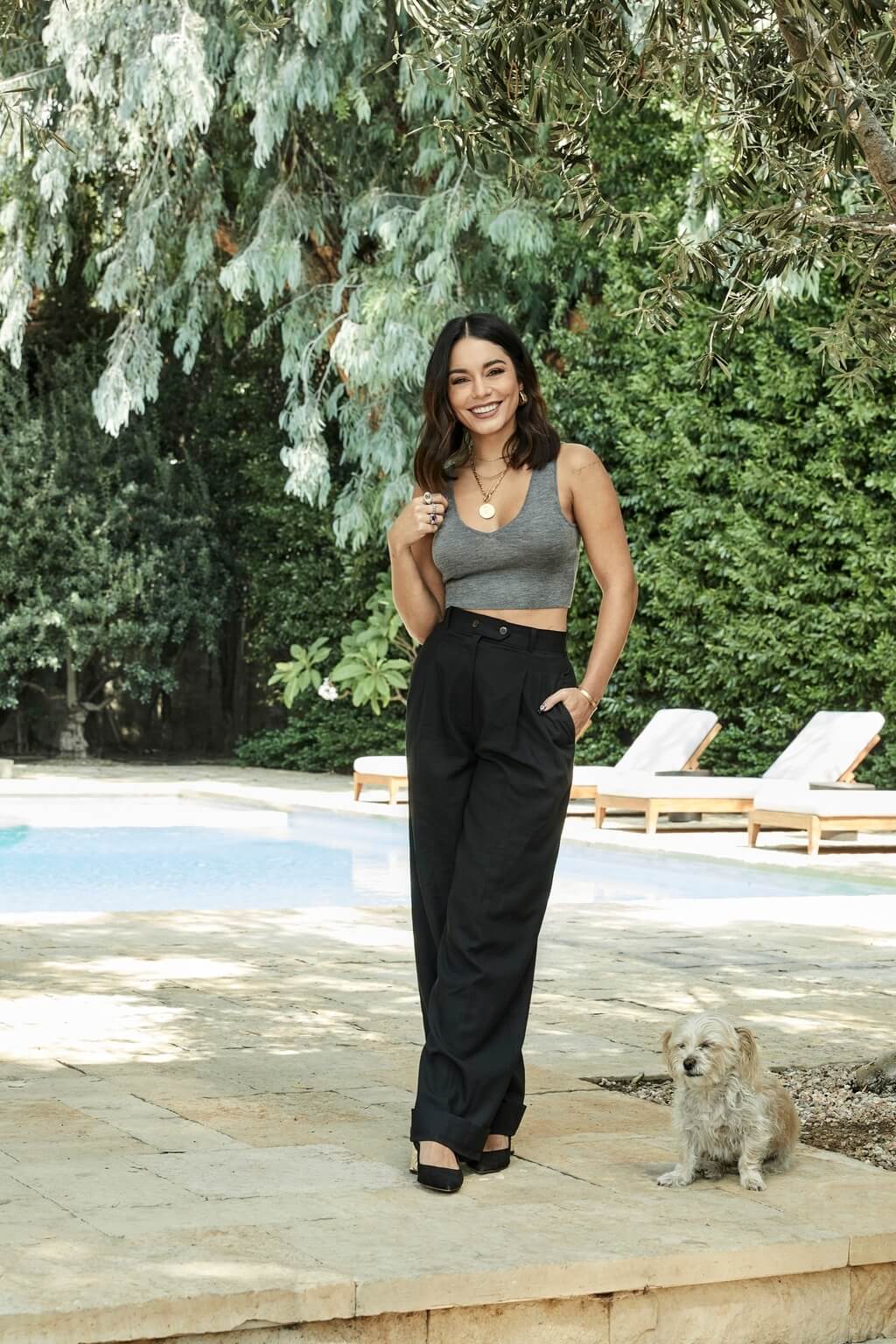 Check out our journal to discover more inspiration and find daily dose of modern and spectacular interior design trends. Do not forget to follow Hommés Studio on Pinterest to stay on top of our architectural moodboard.

Photos: Silvia Rivoltella