The apartment from the interior designer Stéphanie Coutas in the heart of Paris is everything that someone can dream of in such a romantic city. It's a contemporary apartment full of inspiration.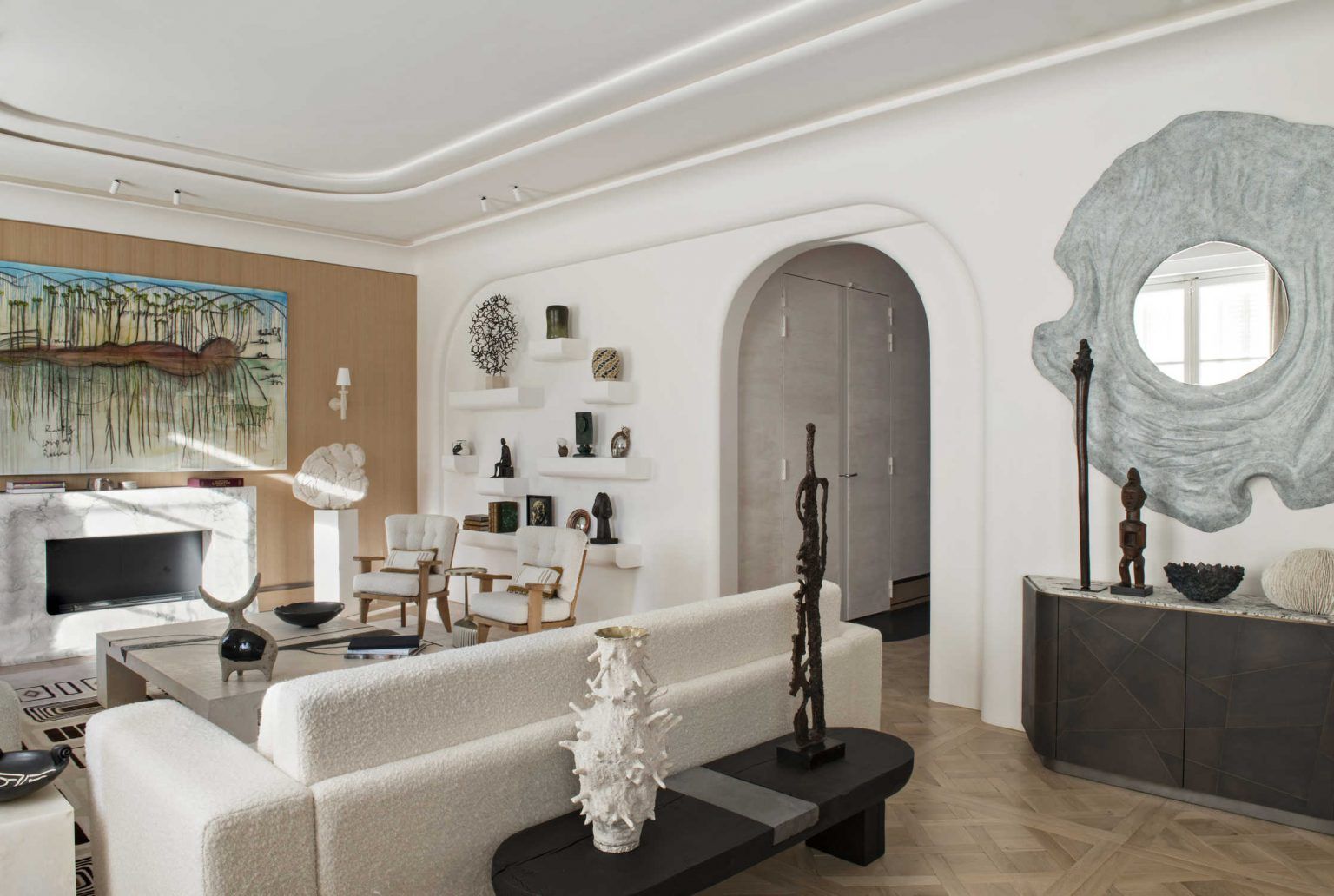 This contemporary apartment shows personality besides the clean interior design. It has peaceful and luxurious vibes, the perfect balance for a family house. Thanks to the nude color palette, entering this home is like feeling in a safe and calm place.
Stéphanie Coutas chooses to go with clean lines and soft curves, mixing with some luxurious furniture and collected items for the space. The designer also did bold renovation work to get her dream home this fantastic final look.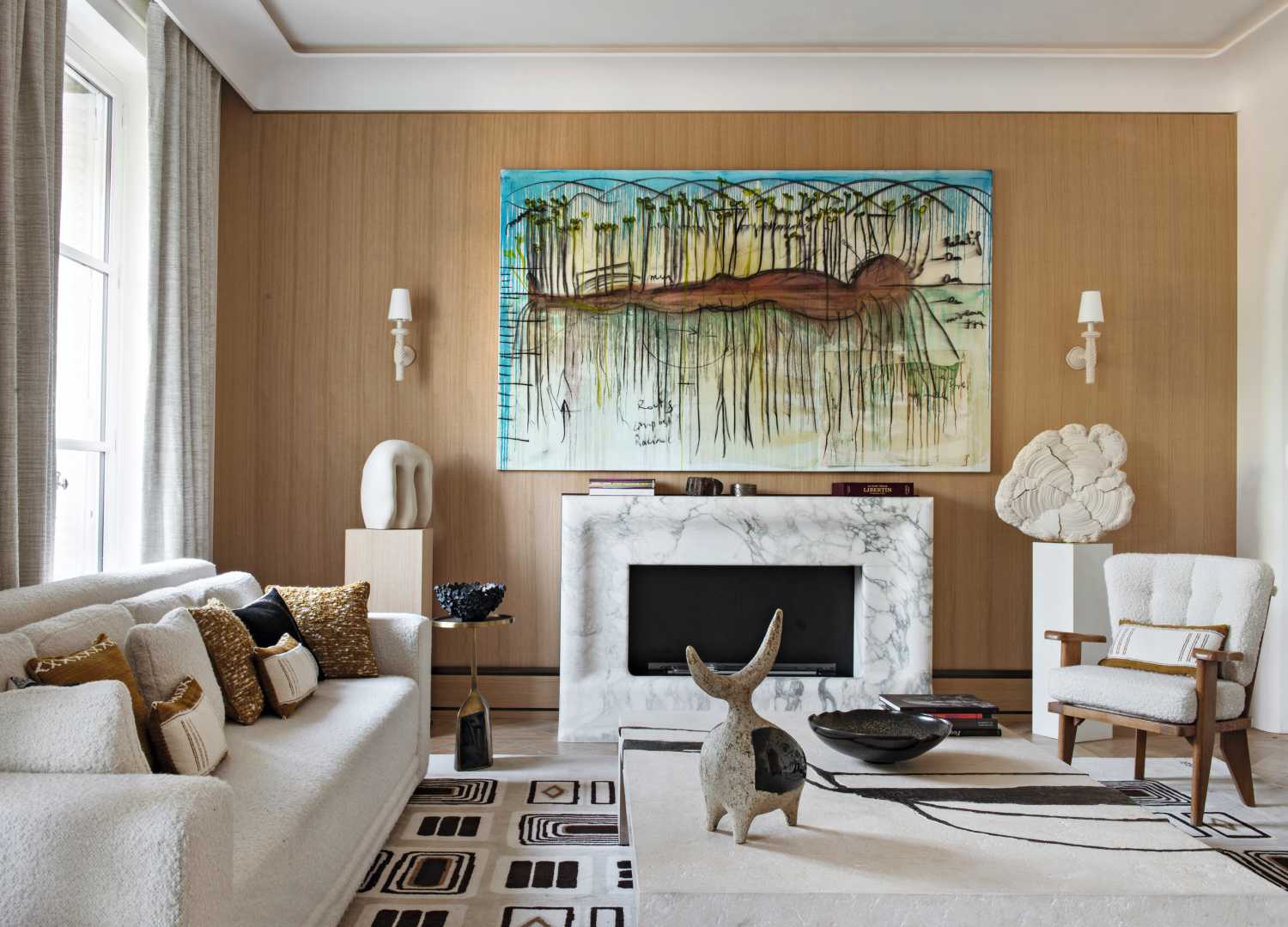 This contemporary apartment is in a 19th-century Haussmannian building nearby the Esplanade des Invalides, in the heart of Paris, and with beautiful views of the city. This location was the decision point for Stephanie when she got the flat.
With an excellent location and beautiful views, the only issue about this apartment was the layout- the place was divided into separate rooms without a connection between them. Something different from what Stephanie was looking for in her contemporary apartment.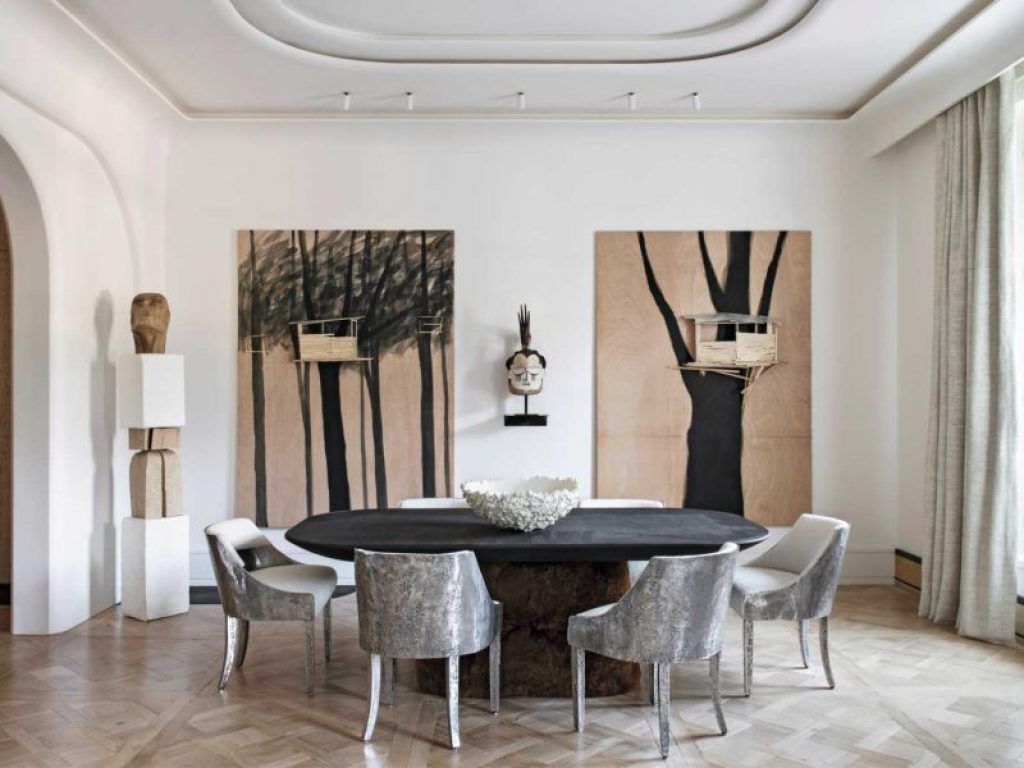 The new layout of the place is everything that Stéphanie dreamed of; it's a fluid and open space. The renovation work turned the apartment into a lighter and modern space that suits the family's needs.
The apartment decoration blends styles- the traditional from the 19 and the contemporary from the 21s with some touches of cultural influences, making this space special and unique. That can be seemed by the antique Versailles parquet used on the floor and the curved doorways, ceiling, and walls combined with modern furniture.
At HOMMÉS Studio, we have modern furniture to inspire your home decor, just like this project. Check some of them:
This modern apartment is a designer's house. As expected, some details catch attention- one of the prettiest is the plaster relief in the study room, where the wall gets life with a beautiful tree that combines perfectly with the wood furniture.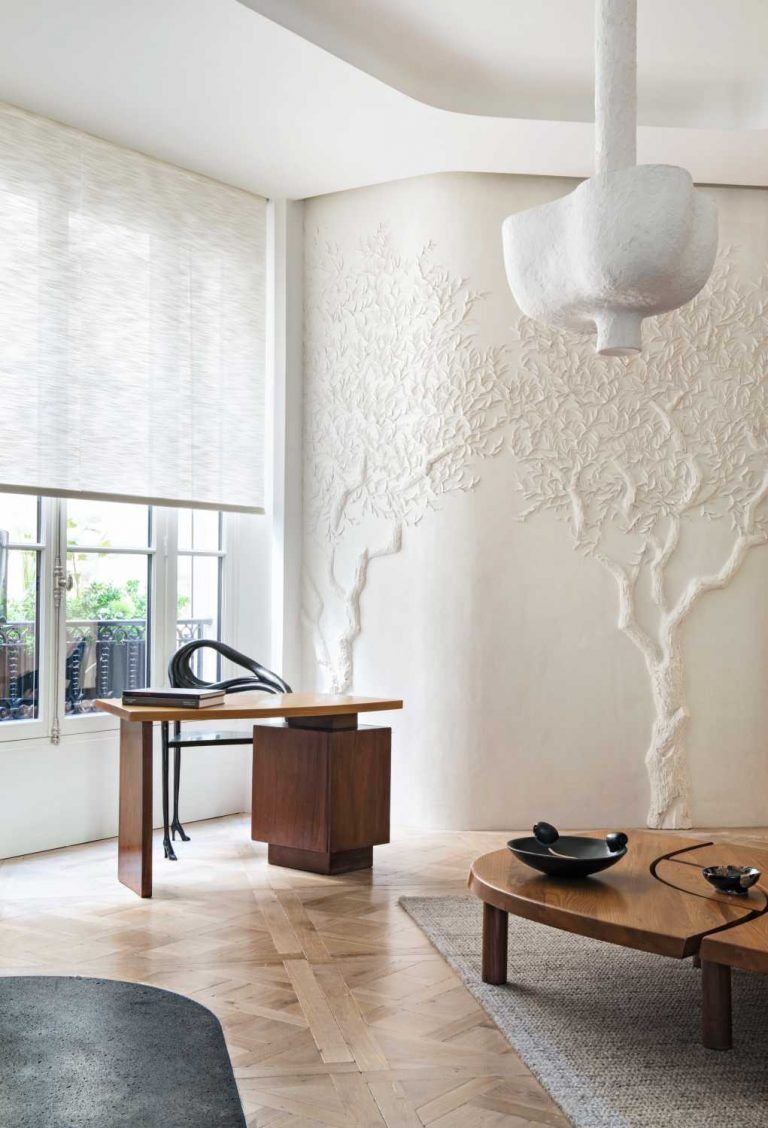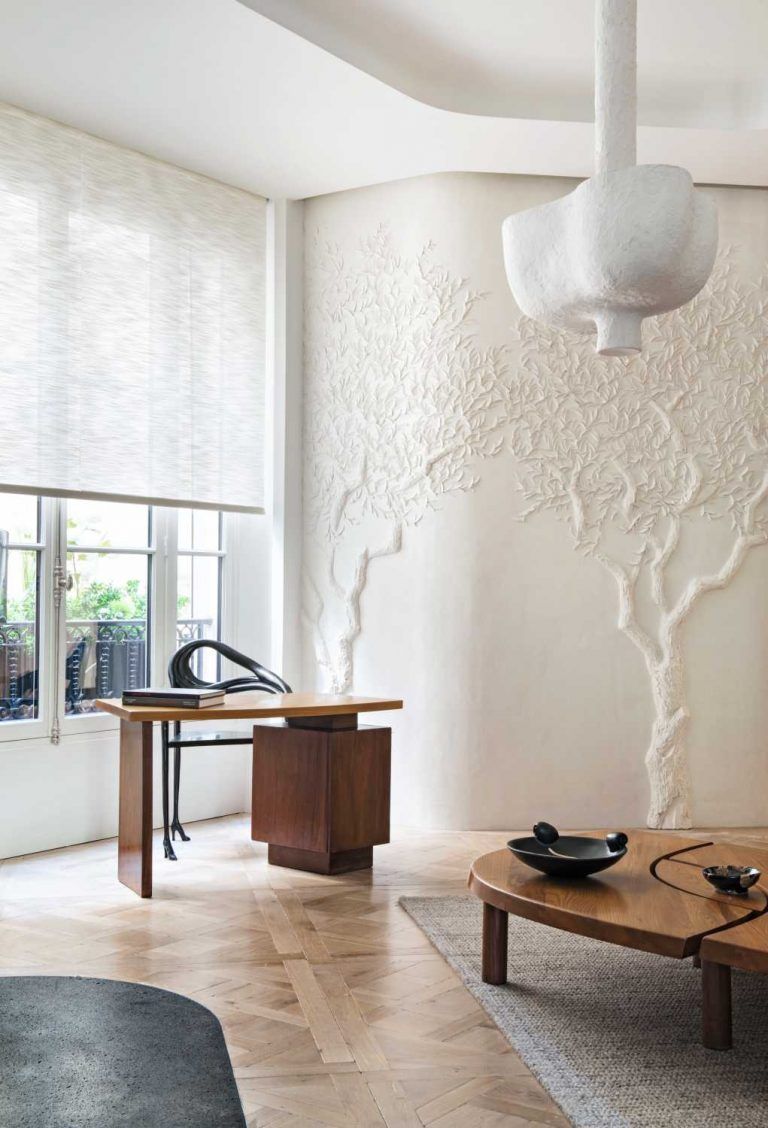 The views from this apartment make us never forget that we are in the middle of Paris. But at the same time that the views are an absolute highlight in this apartment, it was also one of the biggest challenges of the renovation – according to Stephanie Coutas, the challenge was to create a peaceful atmosphere, which she achieved successfully.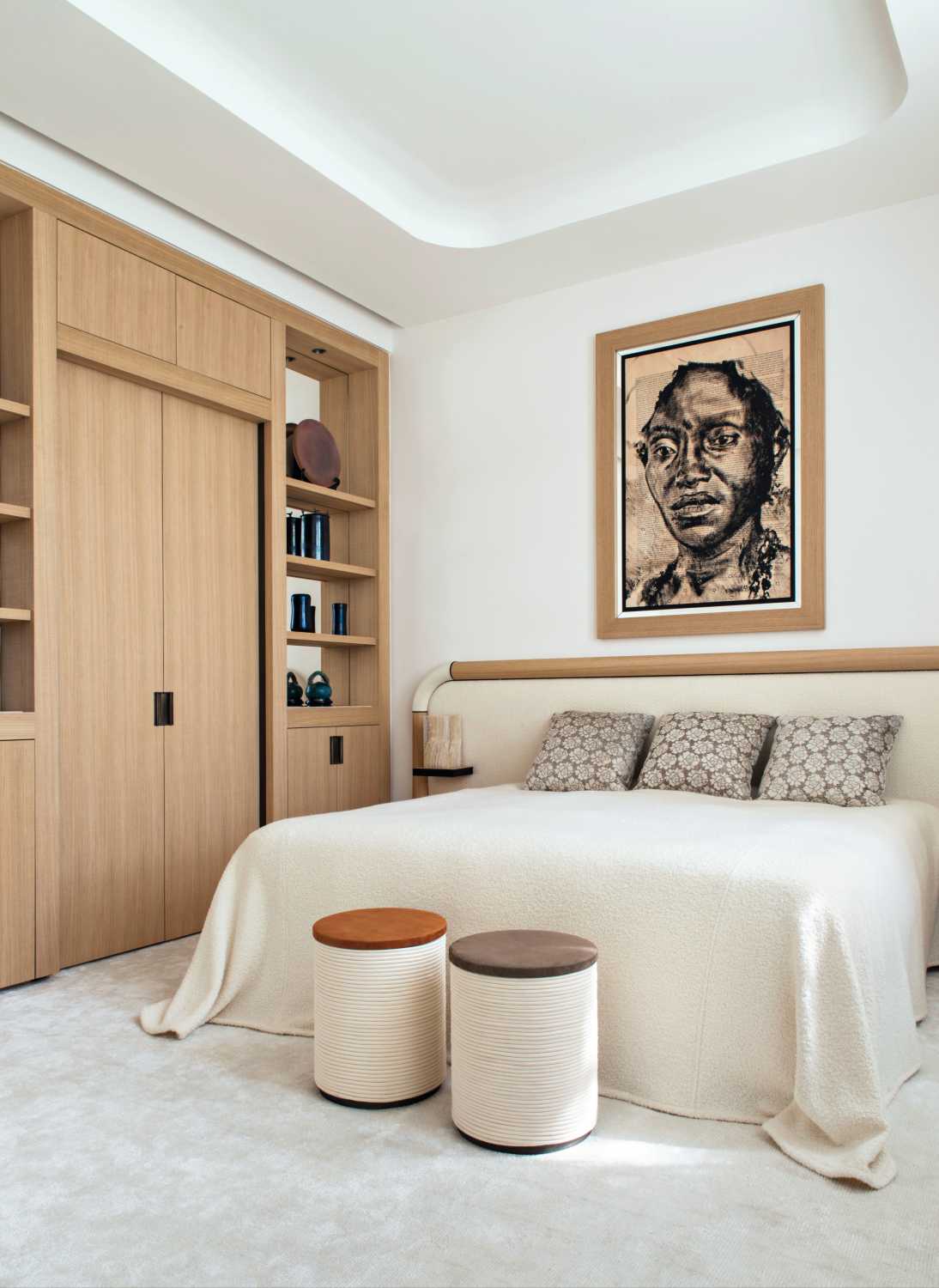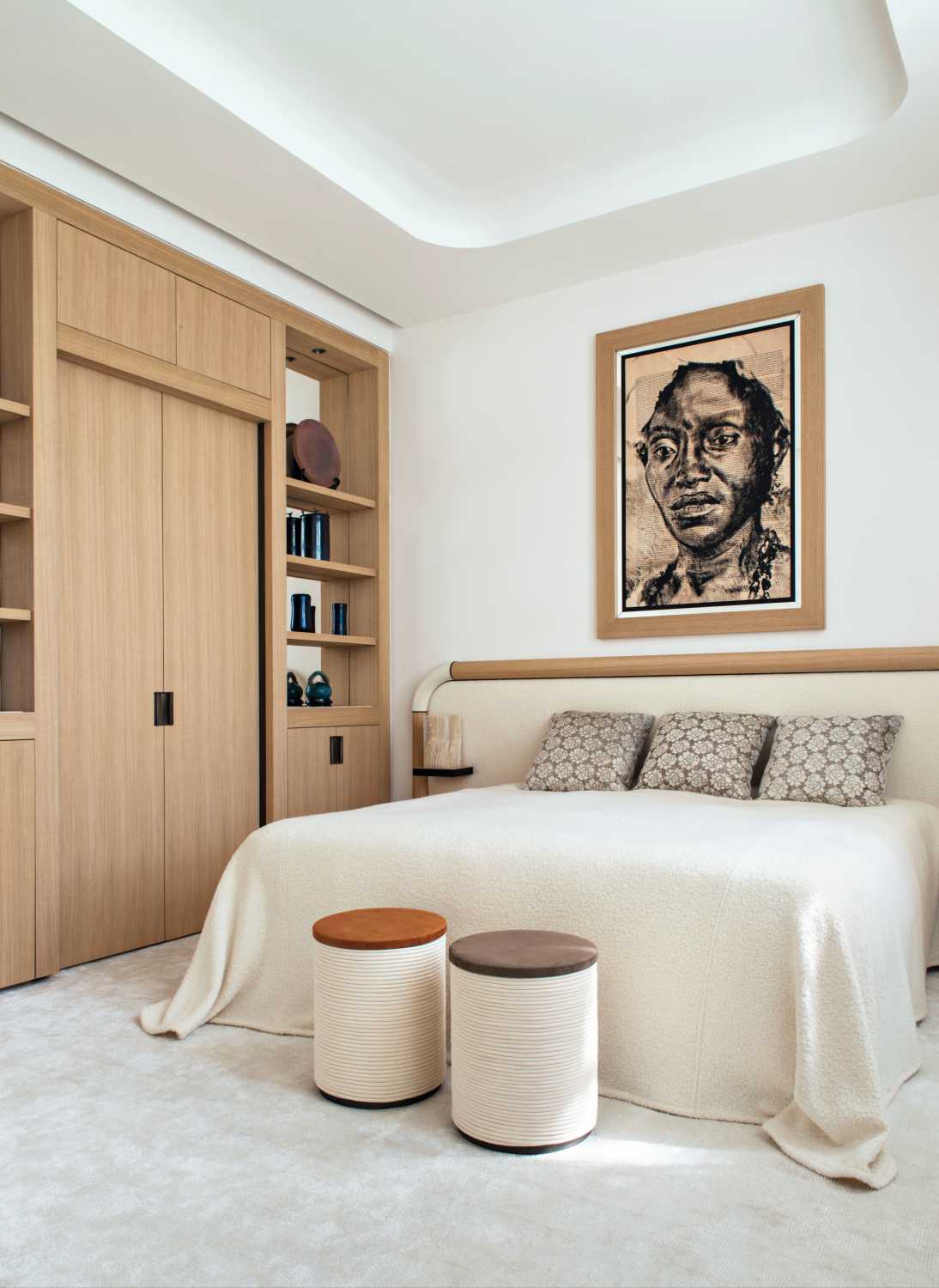 This modern apartment is full of inspiration- a mix of styles and a calm place to call home. Every little detail adds a unique vibe and a sense of personality to this place.
DO YOU LOVE INTERIOR DESIGN?
So, we have an invitation for you. Discover our Chromatik House, a synaesthetic exhibition that will take part in Milan Design Week; click here.

Source: AD Photos: Nicolas Matheus