The end of the year is a perfect time to start thinking about refreshing your home décor. It's fine to say that 2020 was a particularly strange year, so what's the better way to end it with a bang, than buying yourself some luxury design pieces? For the upcoming Black Friday Fever, Hommes Studio prepared a special offer for all the design lovers out there!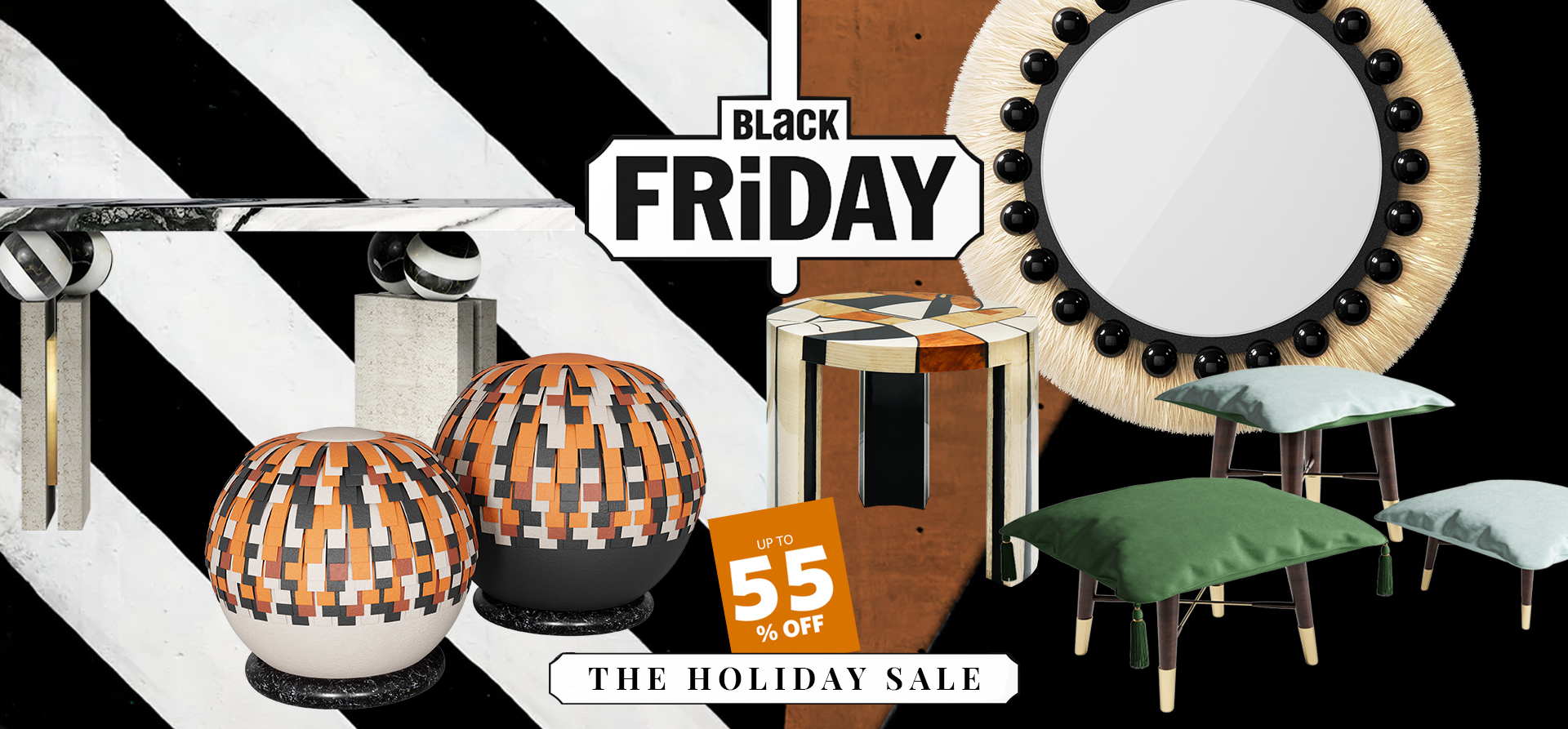 We selected some of our best-selling smaller products, that will make a statement in every interior. You can find colourful stools, that will adorn your living room or add an extra luxury touch to your bathroom or bedroom. We also offer you some of the finest mirrors, perfectly suitable for chic hallway and bathroom projects and a great collection of tables, from small side tables to one of our biggest beauties – Quantic Console. Take a look and find some luxury design pieces that will give you a fresh start for 2021!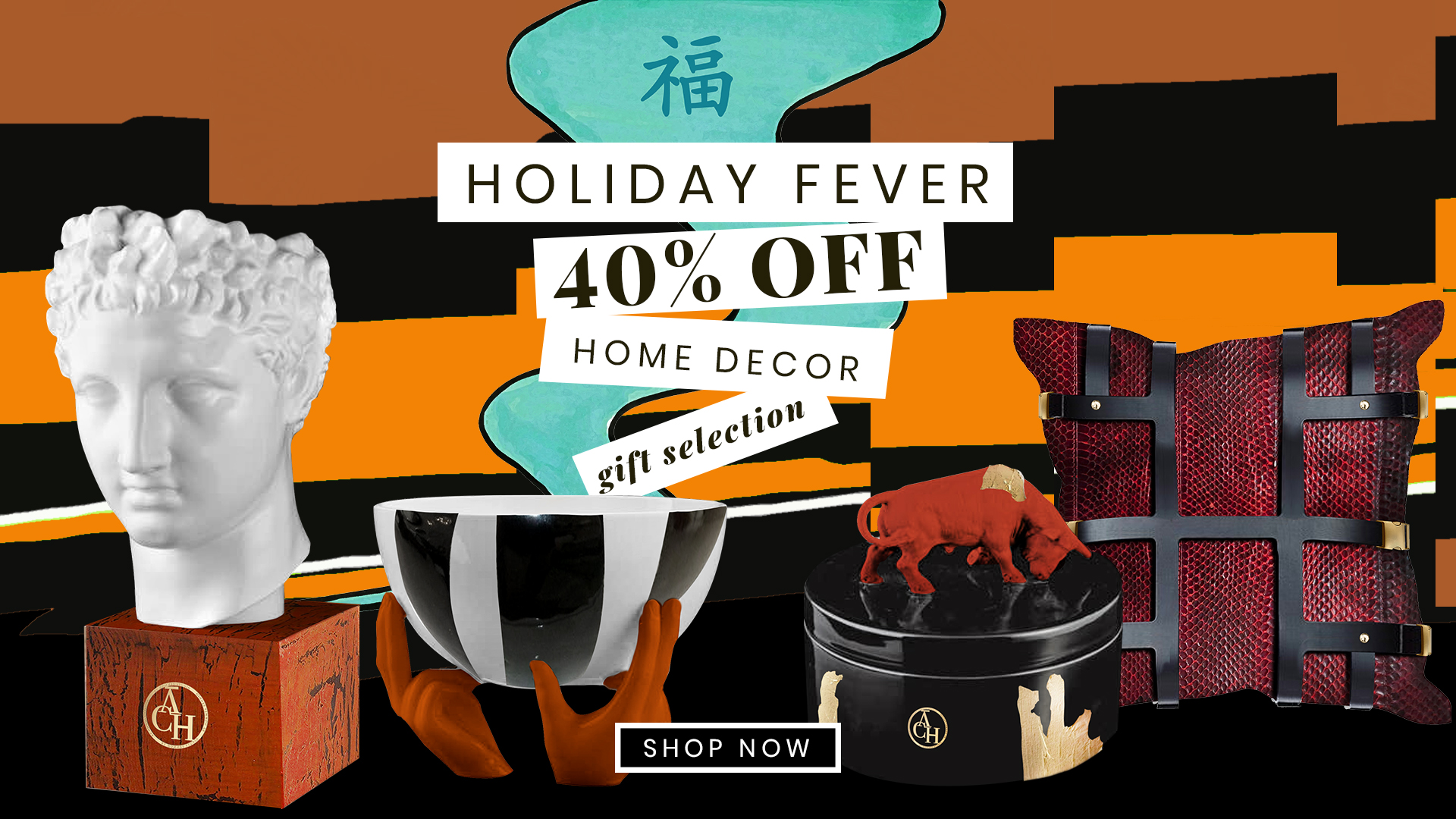 BAMBI STOOLS SET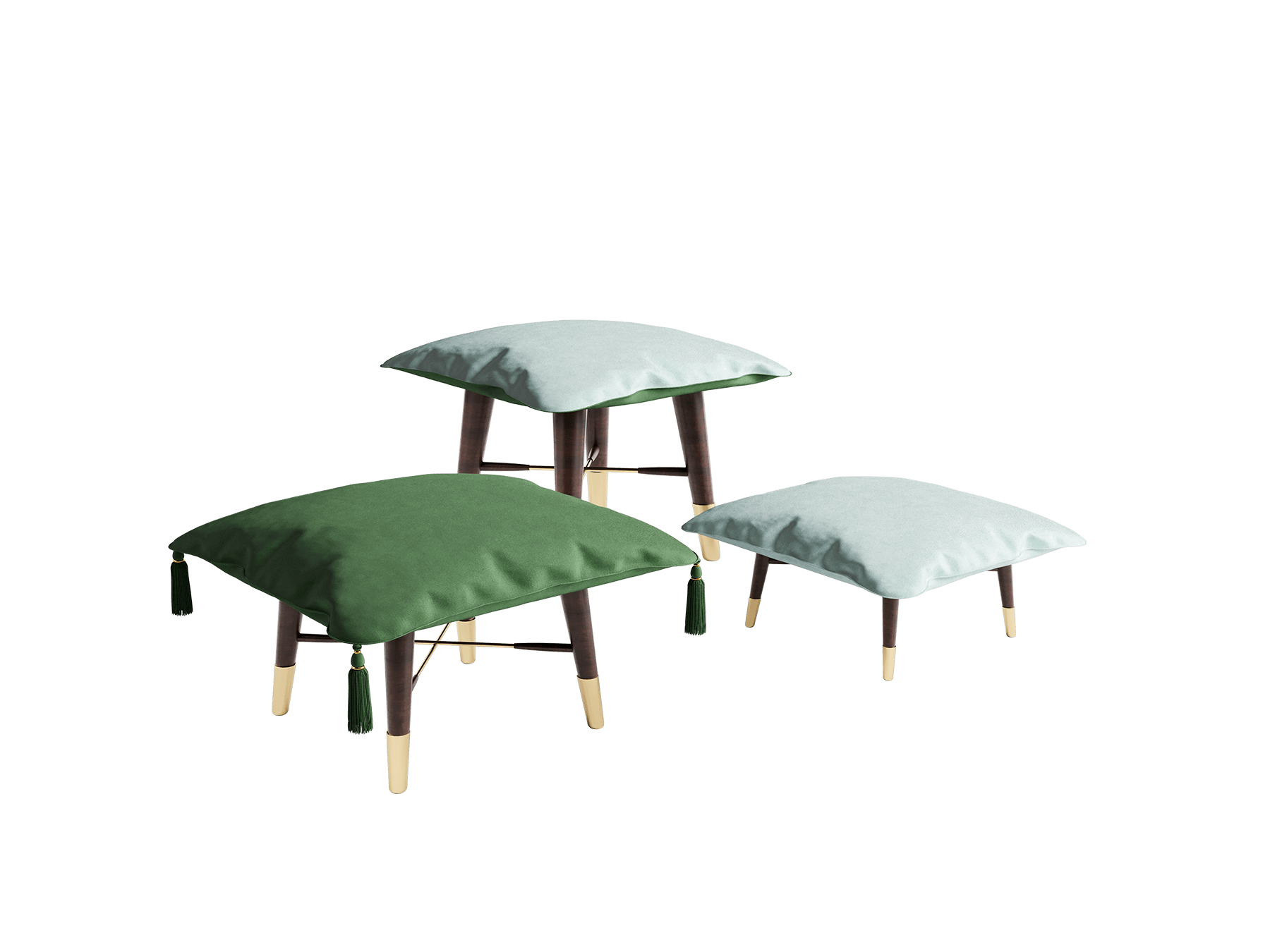 Bambi stools set is the perfect complementary piece for any home interior.
The three-seat item is made of lacquered wood legs with gold stainless steel details. It's a modern stools-set that merges elegance and functionality. These stools set are perfect to display around the main living areas as your seating room or your dressing room.
PALM WALL MIRROR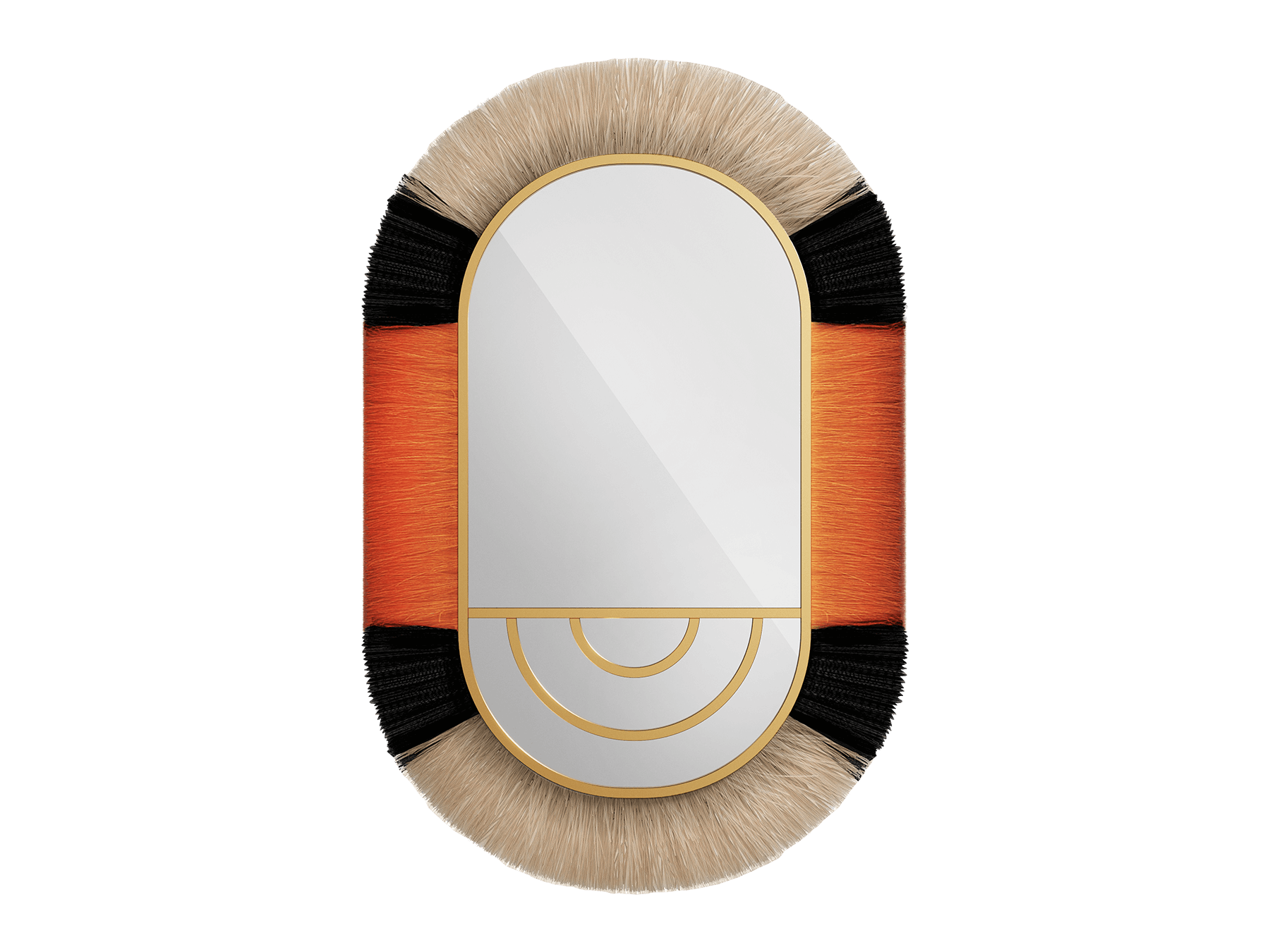 Palm decorative mirror features a functional and cultural value, and it is perfect for a luxury room wall decor. It reflects a robust graphic character and is inspired by the raw and timeless textures of the tribes' decorations, jewels, and artistic elements. This oval mirror is made of stainless steel in the structure with gold-finished and vibrant colored fiber. This is an outstanding decorative mirror, that would adorn your interior: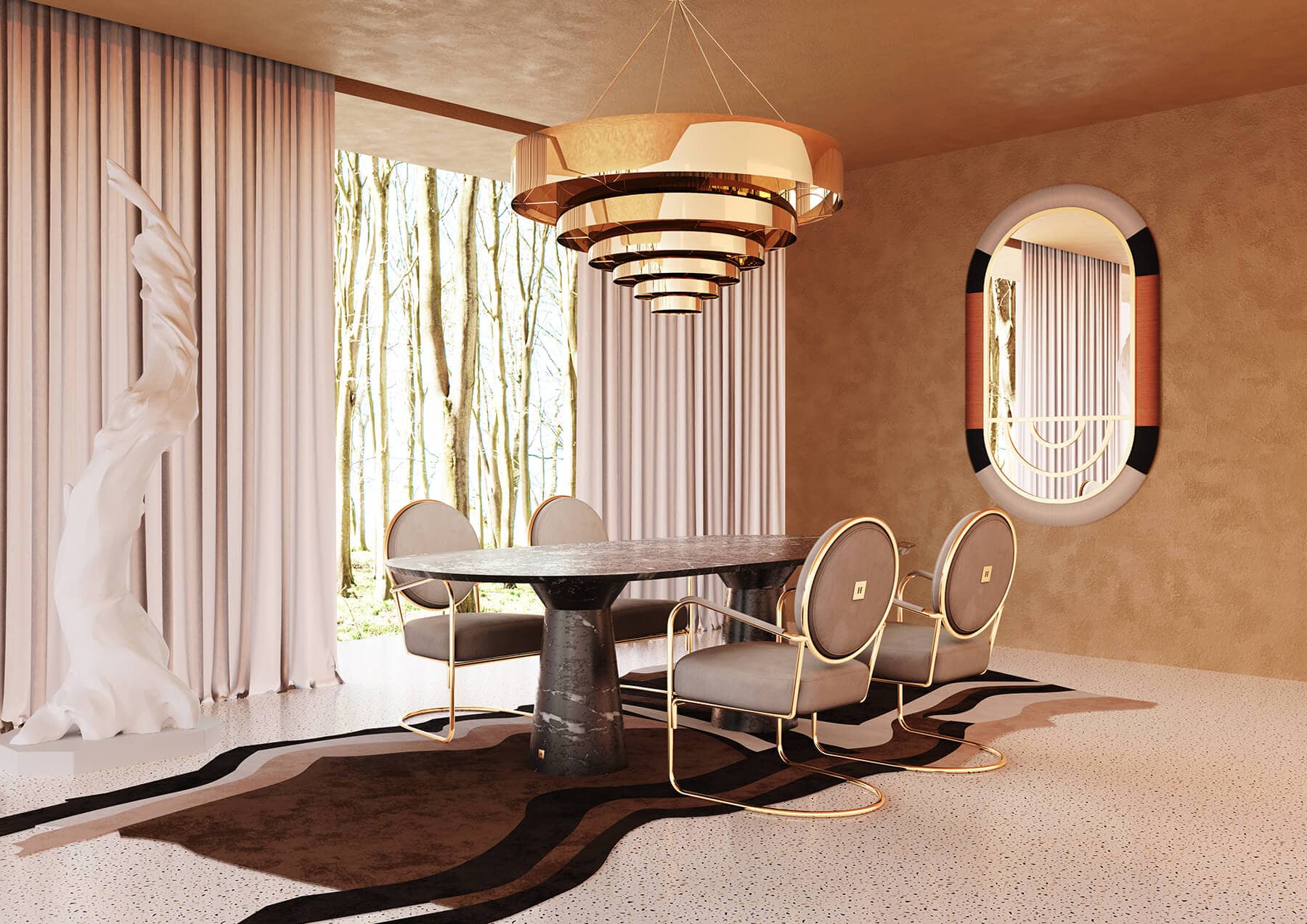 BAM BAM POUFS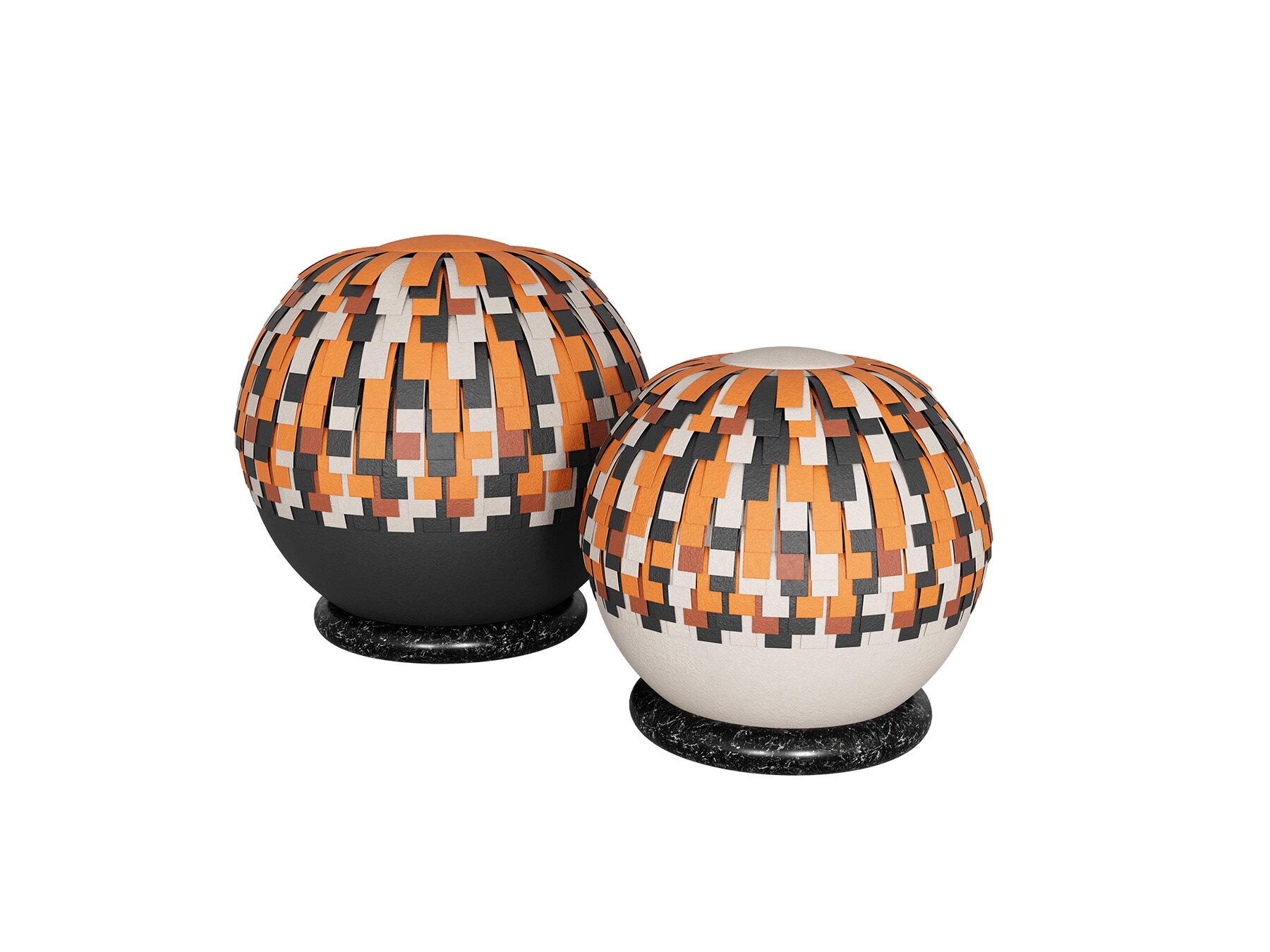 Bam Bam Pouf Balls are luxury poufs. Its materials and shapes give it a refined product look. Bam Bam Balls are designed to enhance your modern indoor decor and provide comfort times to friends.
BOMBOM STOOL
Enliven any interior with the beautifully bold Bombom Stool. Adding a focal feature to any interior space, the stool would work wonderfully in the luxury design lounge or could also perhaps lend itself to boutique bedroom environments.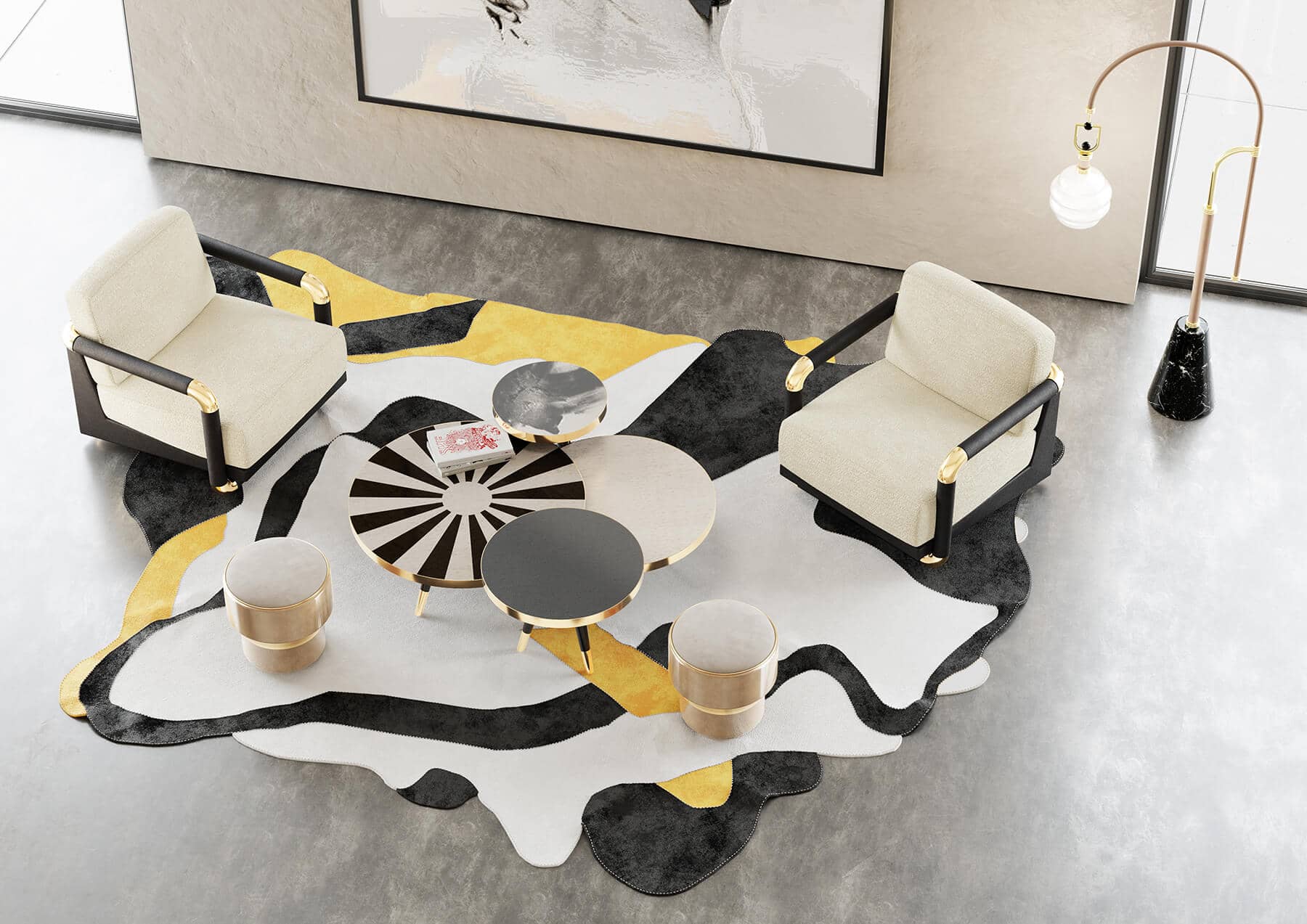 KLIMT SIDE TABLE
Klimt Center Table is the perfect choice for a nature-inspired luxury design project. Made with the marquetry technique, can be customized to meet your style and favorite colors of wood.
IBIZA WALL MIRROR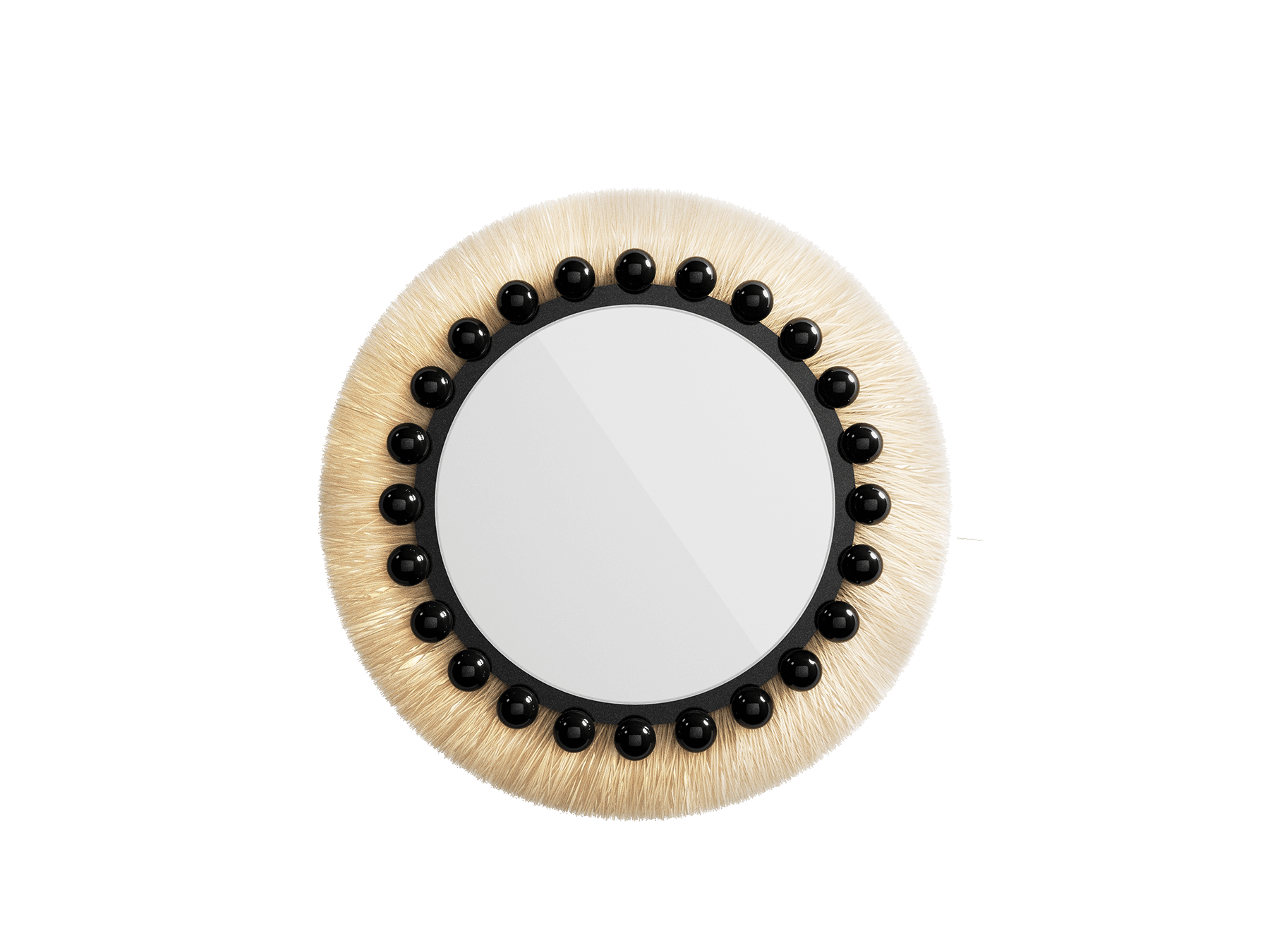 Ibiza is an eye-catching wall mirror perfect for a modern design decor. The hanging mirror takes inspiration from the raw and timeless textures of the tribes' decorations, jewels, and artistic elements. This decorative round mirror is made of lacquered wood in the structure and ornamented with natural fiber. Ibiza is a stylish mirror that will look good in the dining room, bathroom, or in the reading corner. It can also adorn your entryway: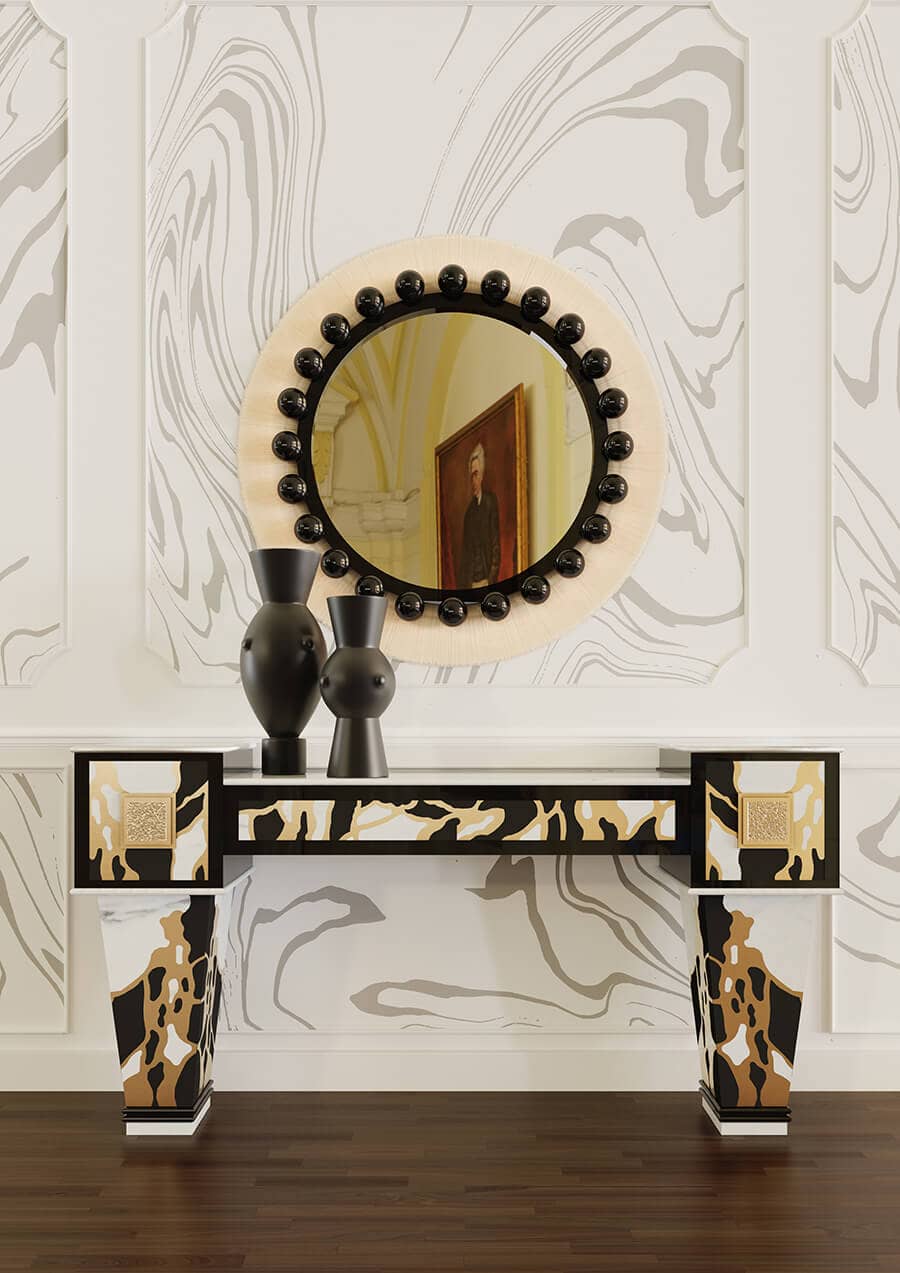 YVES CENTER TABLE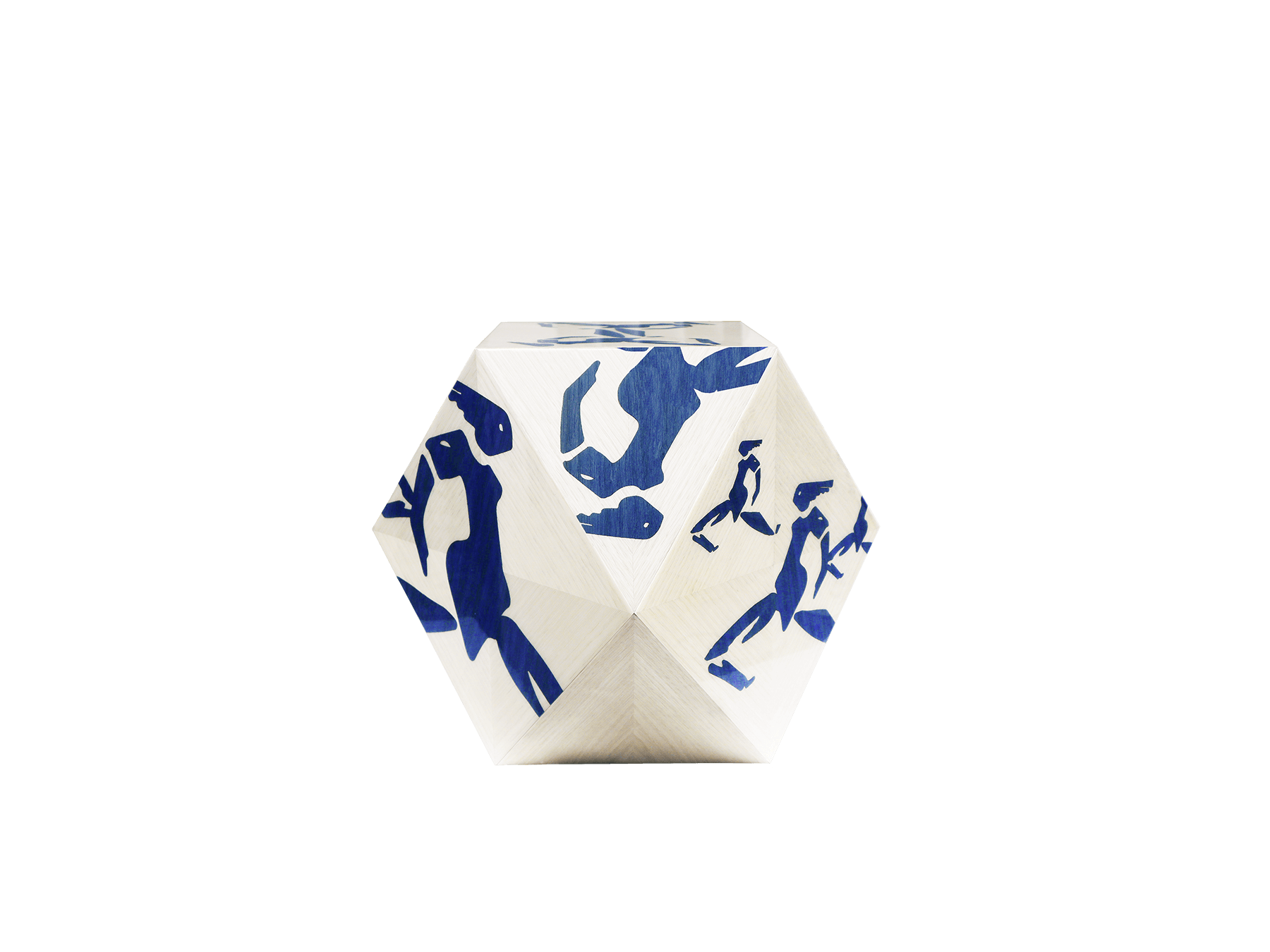 Yves Center Table is a design masterpiece. A unique cubic-shaped coffee table that is the perfect choice for a modern penthouse project.
EROS STOOL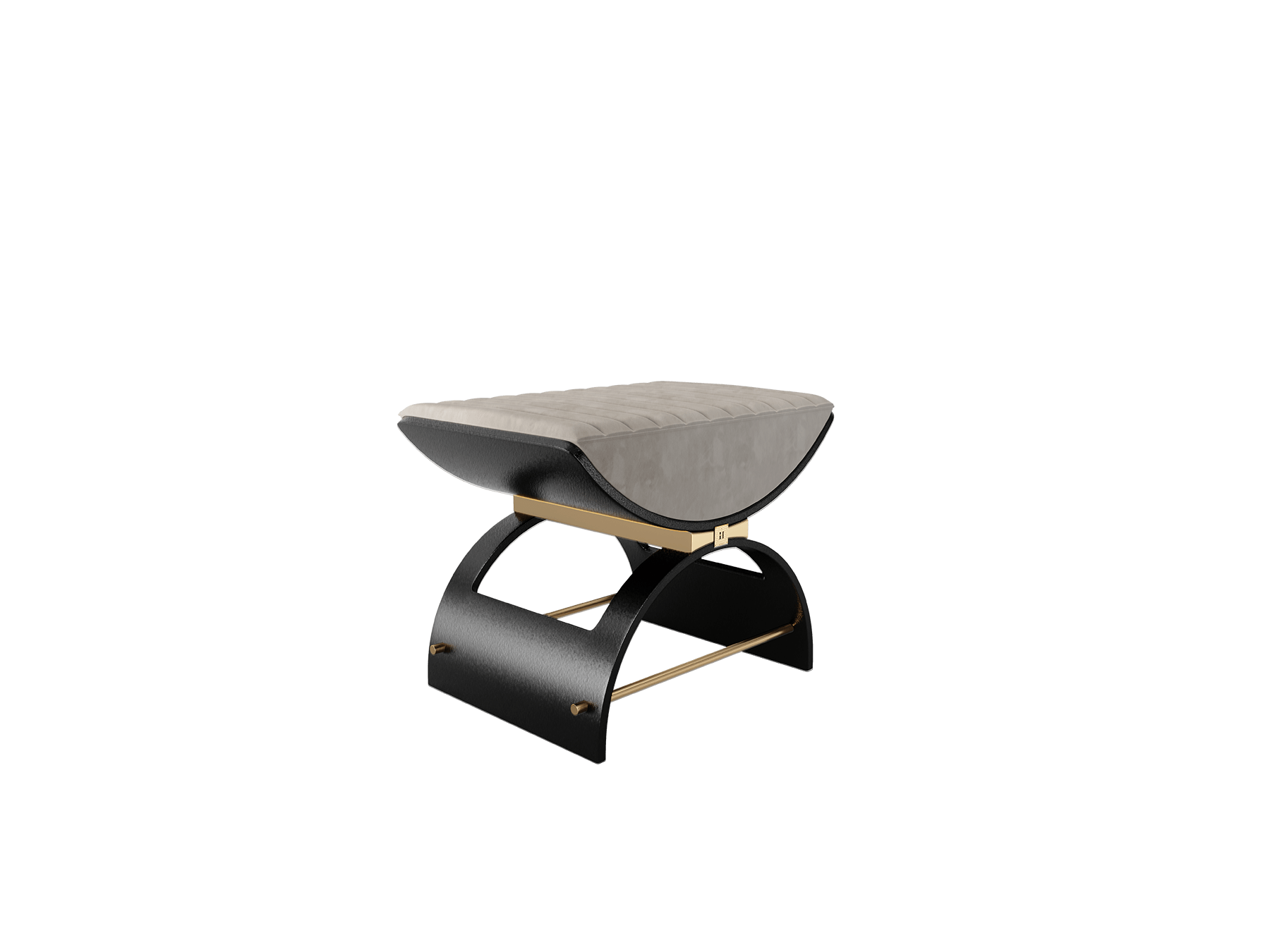 Eros stool is a modern design with a vintage legacy. The curved seating benefits the comfort and style of your interior projects. Perfect for master bedrooms or living rooms.
CADIZ STOOL
Cadiz Stool is a memphis design style stool, which combines daring shapes with comfort. An essential stool for any seating area or modern hotel lobby project.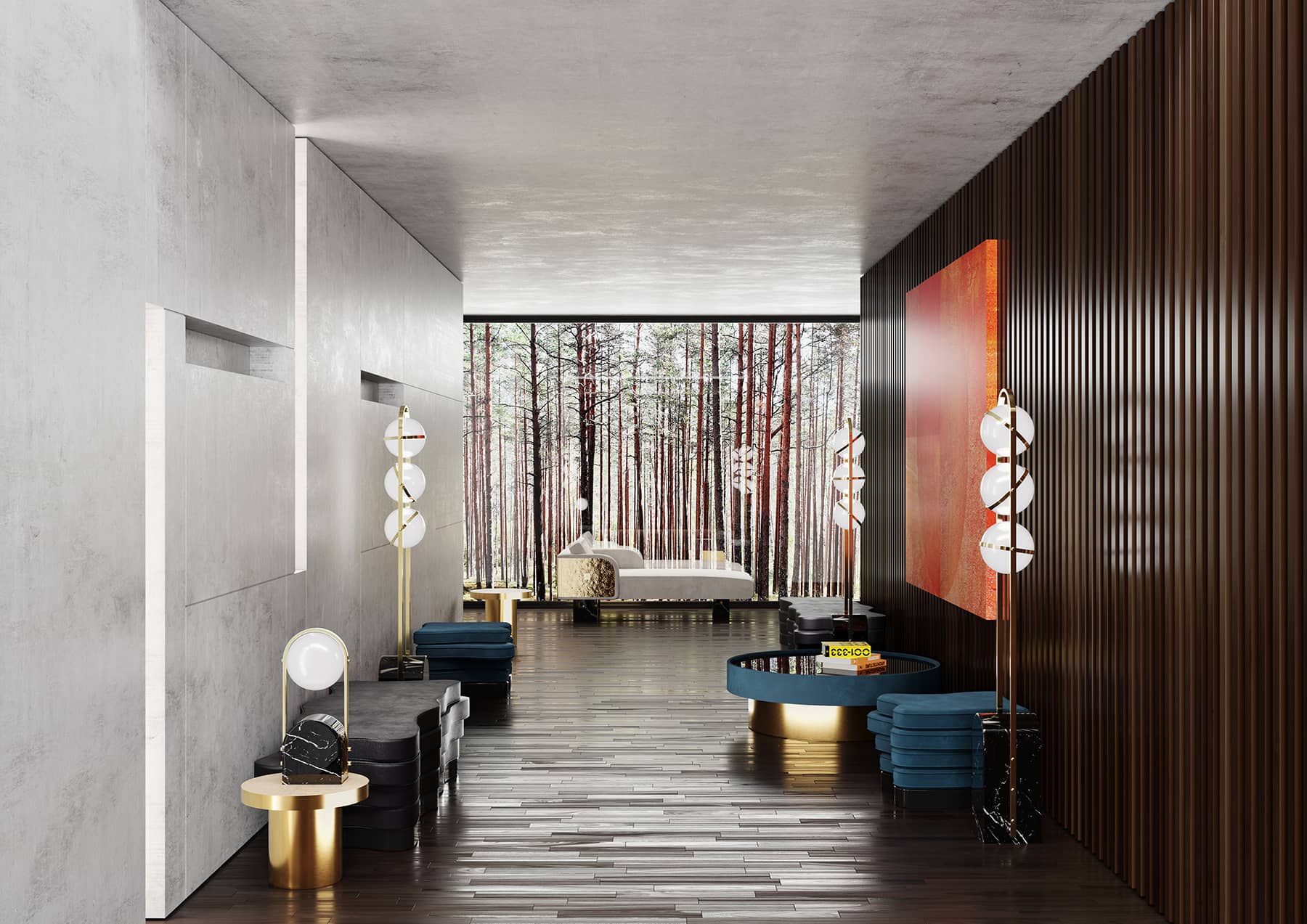 ATLAS SIDE TABLE
Atlas Side Table is an astonishing luxury design piece. A marble side table that got its inspiration in the surrealist movement. An artsy side table for a luxury interior design project.
QUANTIC CONSOLE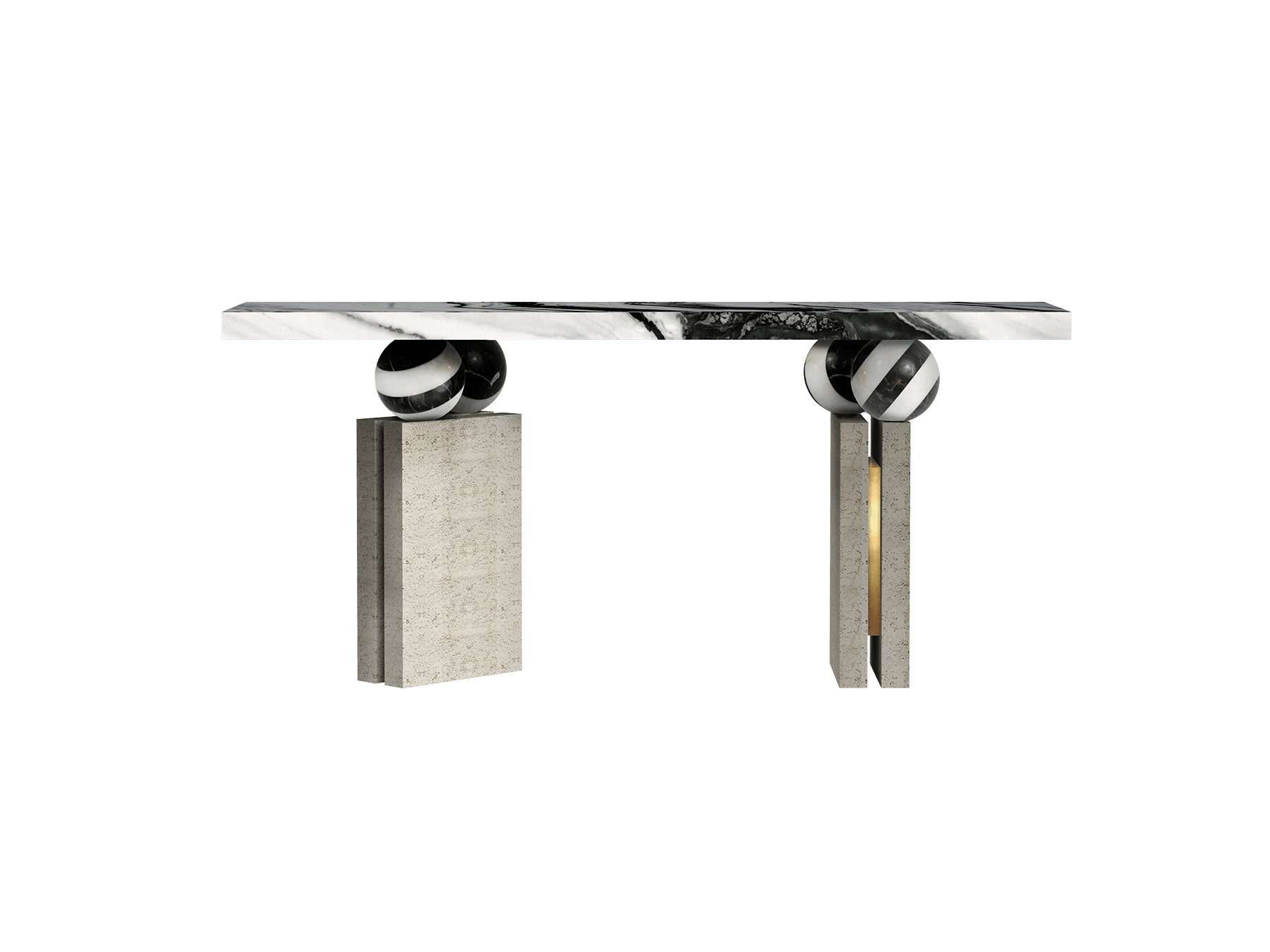 Quantic Console Table is an enigmatic piece. It's a futuristic console table that defies the laws of physics and impresses with its aesthetic balance. Quantic is a marble furniture piece that suits perfectly a luxury entry hall project.