Colorful home decor is synonymous with personality and boldness – besides, colors are a powerful tool to enhance the mood of any interior. Read on to discover how to use colors in interiors.
Forget the black and white! Welcome a colorful home decor to boost your project with more personality, boldness, and good feelings. How? You will discover in this guide; read on to explore how to use colors in interiors.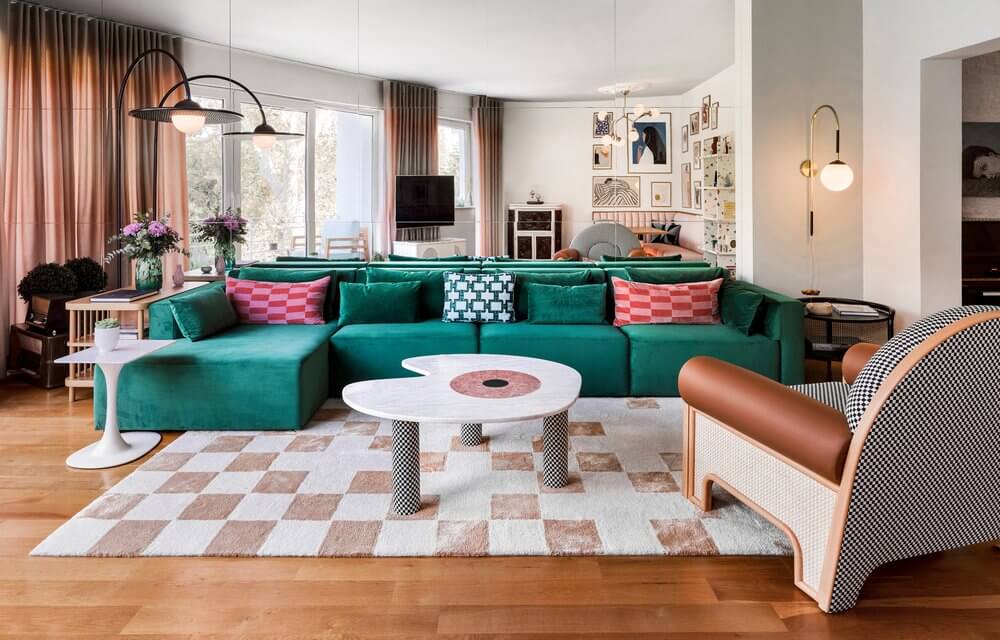 The Power of Colors
Colors are essential in all life aspects – they can build bridges between perception, emotions, and sentiments. In interiors, they are a powerful tool to enhance any layout while giving it an extra dose of personality. But more than a beautiful addition, each shade has a meaning and can help to set the perfect vibe to an interior design project – from a joyful to a tranquil mood.
To embrace colorful home decor and make your layout stand out, the first step is to comprehend the meanings behind each shade – it is why we are going to start our guide with a brief explanation of color psychology.
COLOR PSYCHOLOGY
You may have already heard about Color Psychology, which is the study between color and human behavior. In other words, color psychology perceives color as a trigger of human perception, feelings, and emotions. According to this study, each shade evokes different sensations – so in a kaleidoscope world full of beautiful hues – one can improve your project mood.
Color Psychology can be related to all life aspects. Still, in interior design, it is an essential instrument for understanding each shade's meaning and choosing the one that better reflects the interior needs.
In the study of colors, two categories help us better understand the meanings behind each shade; the warm and the cool colors. While the warm hues are associated with strong emotions, passion, and joy, the cool colors help to activate peaceful and refreshment feelings.
WARM COLORS
The warm colors are associated with red, yellow, and orange families. To understand better which sentiments these shades evoke, think about these colors and the feelings they bring to you. Probably you related it to strong emotions, and there is a reason why these colors instantly conjure up connections with heat, fire, and the sun.
Warm colors tend to feel more dynamic, inviting, invigorating, passionate, and intimate, but let's discover more about each color's meaning:
Red is a color that draws attention and is linked to powerful feelings like love, passion, and rage. It denotes strength, power, bravery, and danger. Red is vibrant, energizing, and intriguing.
Orange is a self-assured and entertaining color that blends the vigor of red and the joy of yellow. The color encourages mental activity and creativity.
Yellow: Bright and lively, this color can energize the environment and evoke happy feelings.
Pink is a relaxing color related to femininity, love, and kindness. It's a charming hue that can evoke romance and tranquil vibes.
COOL COLORS
Cool colors are associated with calm vibes and are naturally associated with a tranquil, meditative, and stress-free atmosphere. You can slow down and soften any room division with their help.
Between blue, green, and purple hues, cool colors evoke peaceful and refreshment vibes. Let's explore the meaning of some cool colors:
Green is a color based on nature, which lies between blue and yellow, and is ideal for energizing and encouraging a healthy state of mind.
Blue is one of the primary colors and one of the most flexible hues, which can be serene and exciting.
Purple emanates peaceful, dreamy, and nostalgic feelings. This hue can be charming and bold.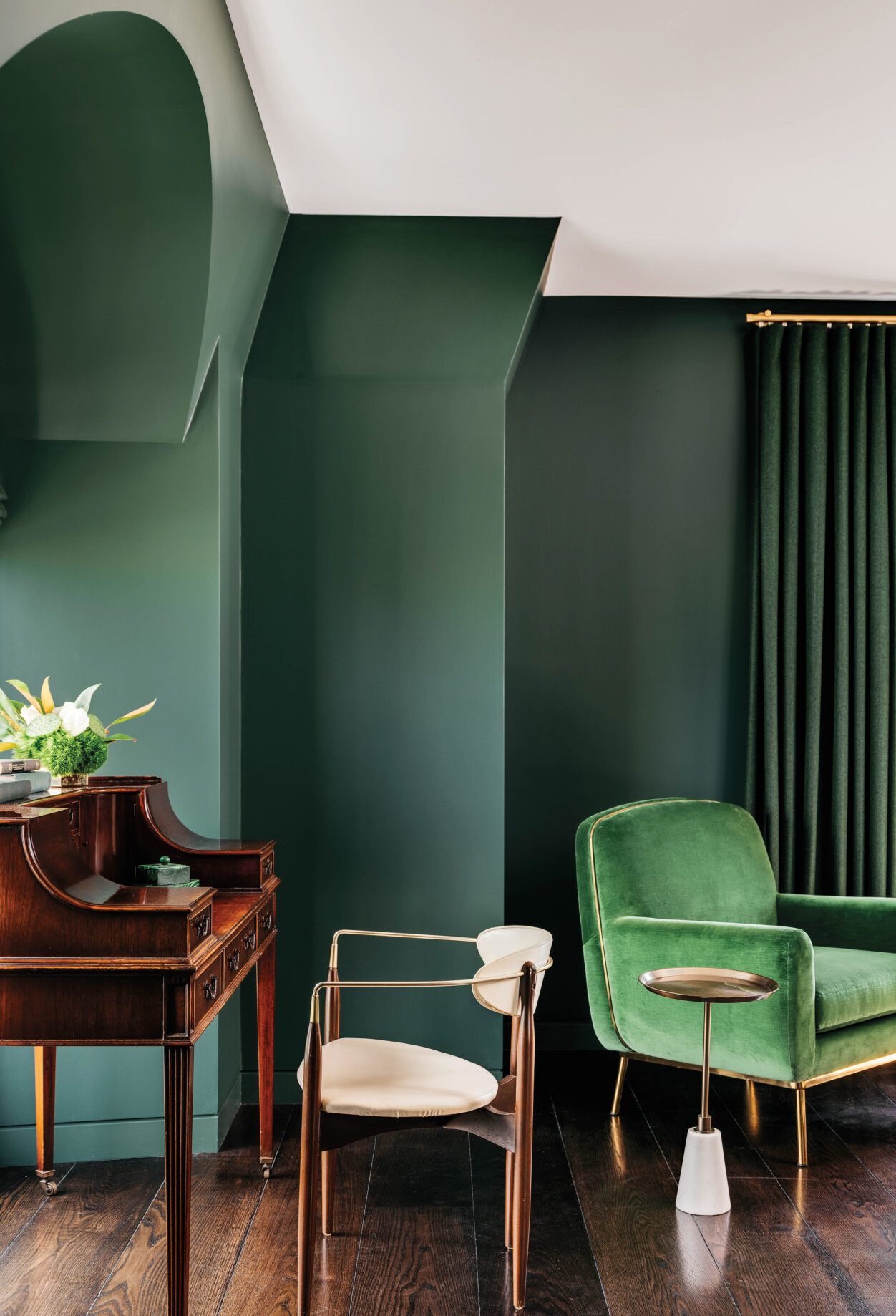 Now that we have explored the main meanings behind colors with the help of color psychology, we will discover how to use colors in the interior to have a colorful home decor full of personality.
How to Use Colors in Interiors
We are all about colors! Are you ready to explore how to create colorful home decor full of personality?
It´s time to forget the black and white and welcomes the power of color to your interior design project. As we know that a kaleidoscope layout can seem challenging, and many questions can appear in this process; for that reason, we gathered some tips to help you to create colorful home decor; check them out:
Remember the color psychology: before starting your colorful home decor project, take a minute and think about the feelings that you would like to evoke, and with that in mind, select the colors that better suit the purpose. Remember, colors have the power the influence the mood, so when deciding on a colorful decor, it´s important to select the best shades.
Use the 60-30-10 rule: Sometimes, you can feel a little lost when creating colorful home decor, but this rule will simplify the process. It´s simple: paint 60% of the room with the most important hues; then, you can choose a complementary color for the next 30%, and in the remaining 10%, you can play with another color.
Don´t forget to play with patterns and textures: you can include color in many ways – from furniture and rugs to accessories. Remember that you can add the same color differently and add an extra layer of visual interest with different textures, materials, and patterns.
Create a harmonious space with contrast: When creating colorful home decor, one of the best ways to create a harmonious layout is by playing with the colors contrasts – you can use the color wheel to discover the best combinations and contrasts.
Colorful Home Decor Ideas
A guide without ideas it´s not complete. To finish our colorful home decor guide, we will explore some ideas about using colors in interiors. Are you ready? Scroll down for a dose of colorful home decor ideas:
1. Add an extra dose of personality with a colorful furniture
There is space for colorful home decor in all interior design styles– from the maximalist to the minimalist ones. An excellent way to play with colors in an interior design project is by adding an extra dose of personality with a colorful piece of furniture – from a magenta sofa in a living room to a red armchair in an entryway. Colorful furniture can help activate a kaleidoscope feel without overwhelming a space.
From the interior designers Jamie Drake and Caleb Anderson, we can find this beautiful dining room inspiration where the colorful home decor was activated thanks to the pink details featured in the furniture and accessories.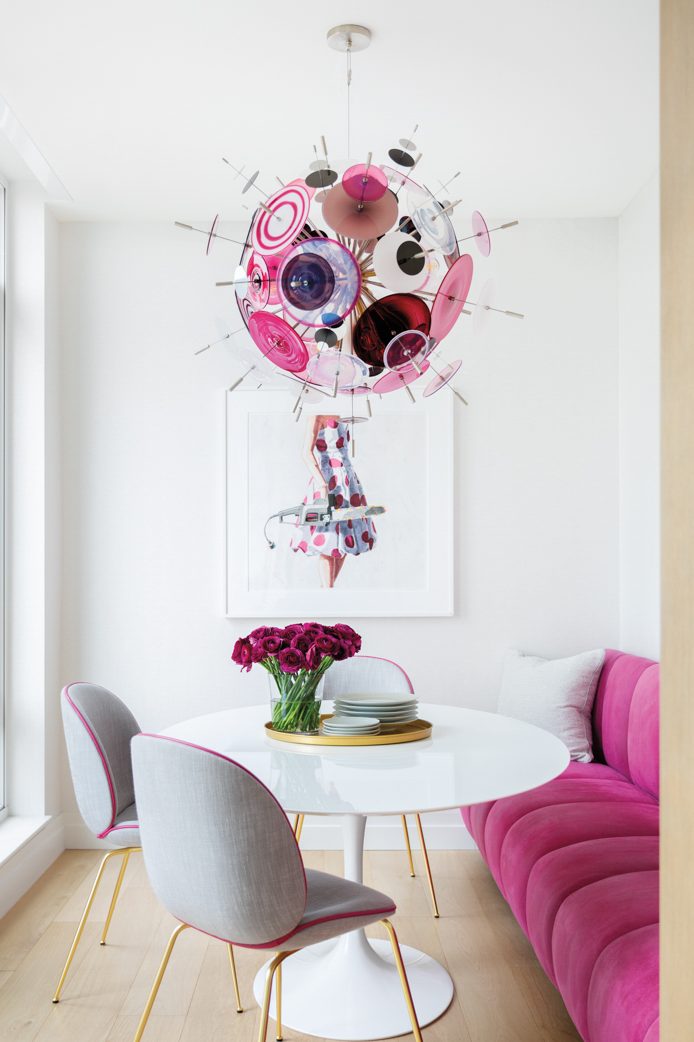 2. Go bold with a monochromatic scheme
Another idea for colorful home decor is to create a bold design with a monochromatic scheme. In this stunning living room designed by Caroline Finkelstein and Elisabeth McCabe from Ecco design, the walls and furniture evoke a bold and peaceful vibe thanks to the deep blue that cover the space, besides a colorful paint of Frida Kahlo gives the splash of color that room needs and improve the feelings with a bright atmosphere.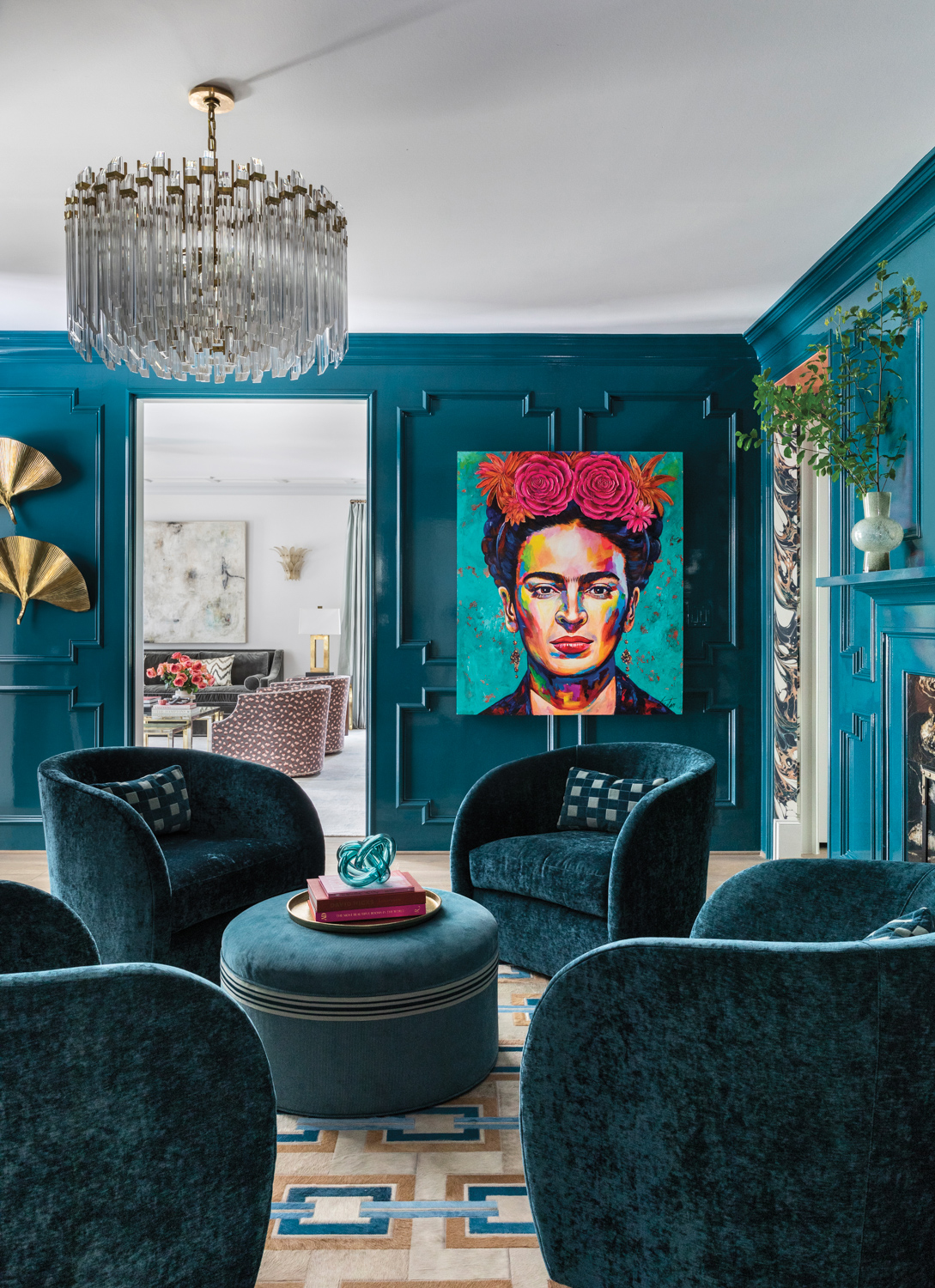 3. Add colorful touches in unexpected places
For a surprising look, add a touch of color in unexpected places, such as the ceilings. In this eclectic library design, besides painting the walls and cabinets with cobalt blue shade, the interior designer Josh Greene created an unexpected look by adding red wallpaper in the ceiling, creating a blend of warm and cool colors and bringing more light feel to the space.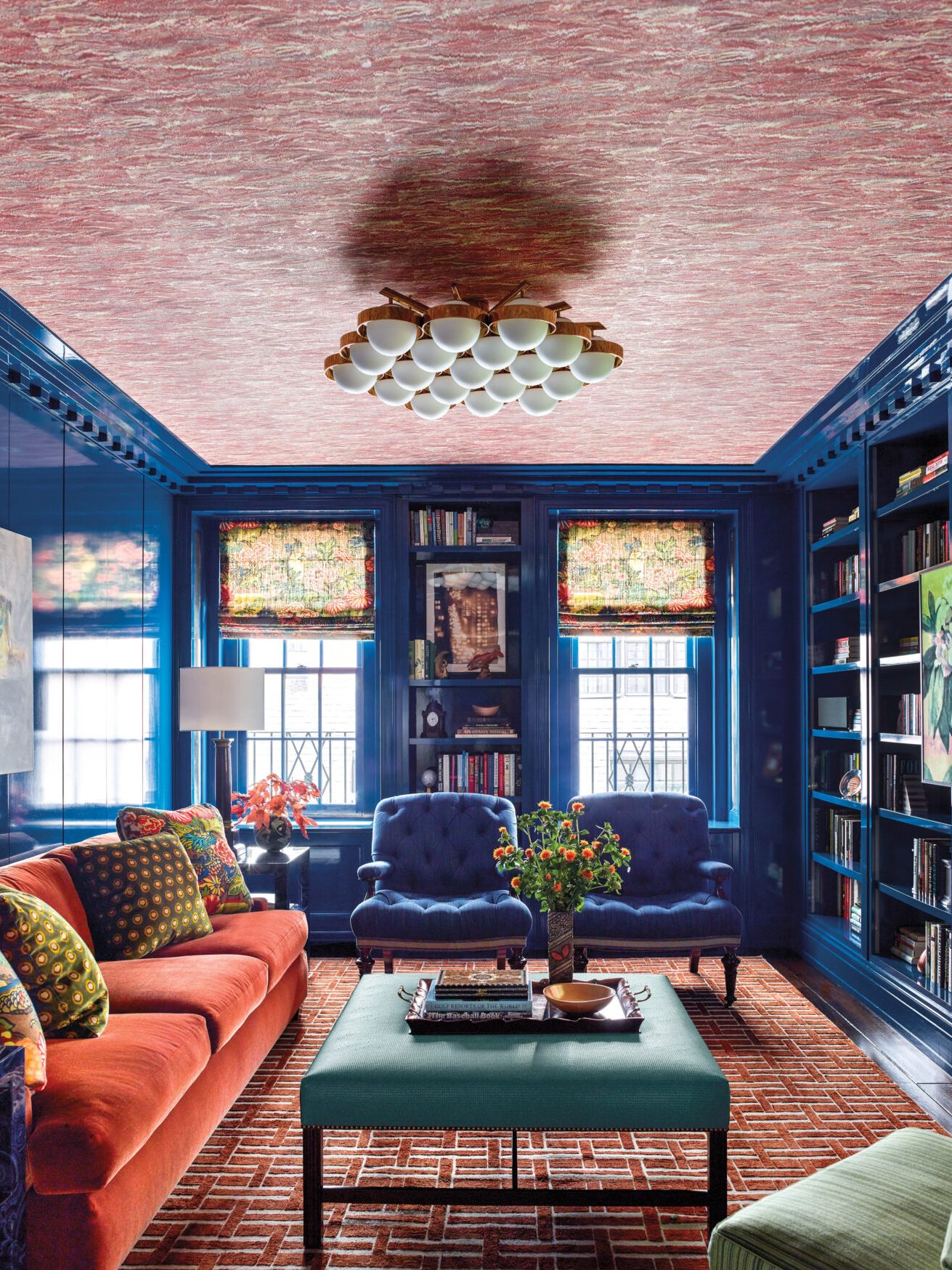 4. Improve the colorful vibe with Art
In this modern dining room designed by Tim Pfeiffer – the colorful home decor reflect the bright artwork that makes a statement in the room. Even though the painting highlights a variety of hues, for the furniture, the designer chooses to go with warm colors – from yellow, red, and orange tones to brighten up the space. Combining art and furniture to bring more color is a beautiful way to create colorful home decor.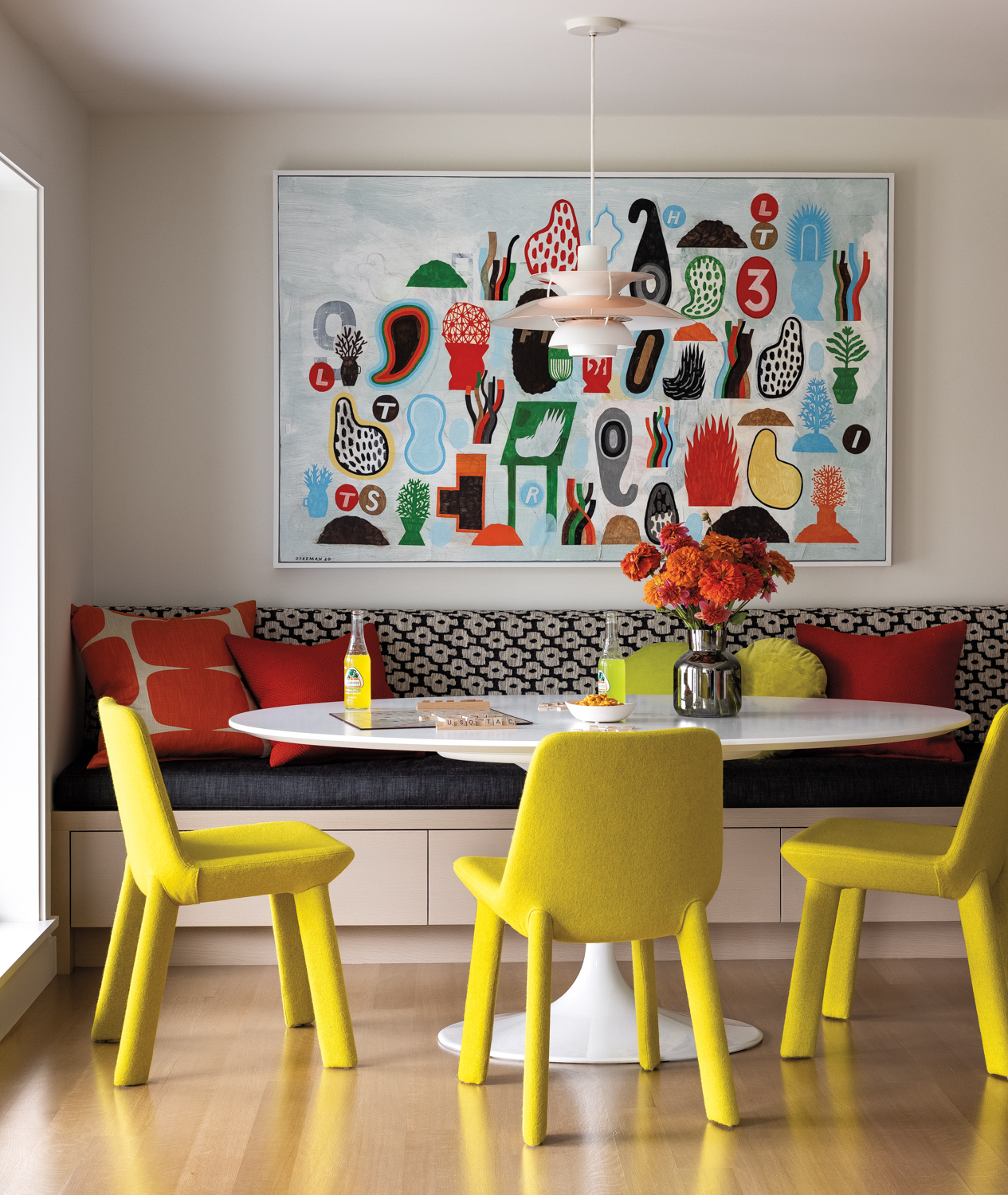 Colorful home decor is more than a beautiful addition to a space; but a way to improve the room's mood and feel. We hope you have learned a lot from our guide; you can continue the journey on the colorful home by discovering stunning pieces with warm colors that will boost your interior with bright feelings.