Discover the best luxury marble furniture for every room, envisioned by the HOMMÉS Studio and made by skilled craftspeople.
Using luxury marble furniture in your interior design project is unquestionably one of the most sophisticated design finishes. Marble is a great finish for sculptors, designers, and painters because of its aesthetic appeal and personality. It is possible to construct and reinvent classic or contemporary design into one-of-a-kind furniture by using various colors, delicate veining, and distinctive embellishments.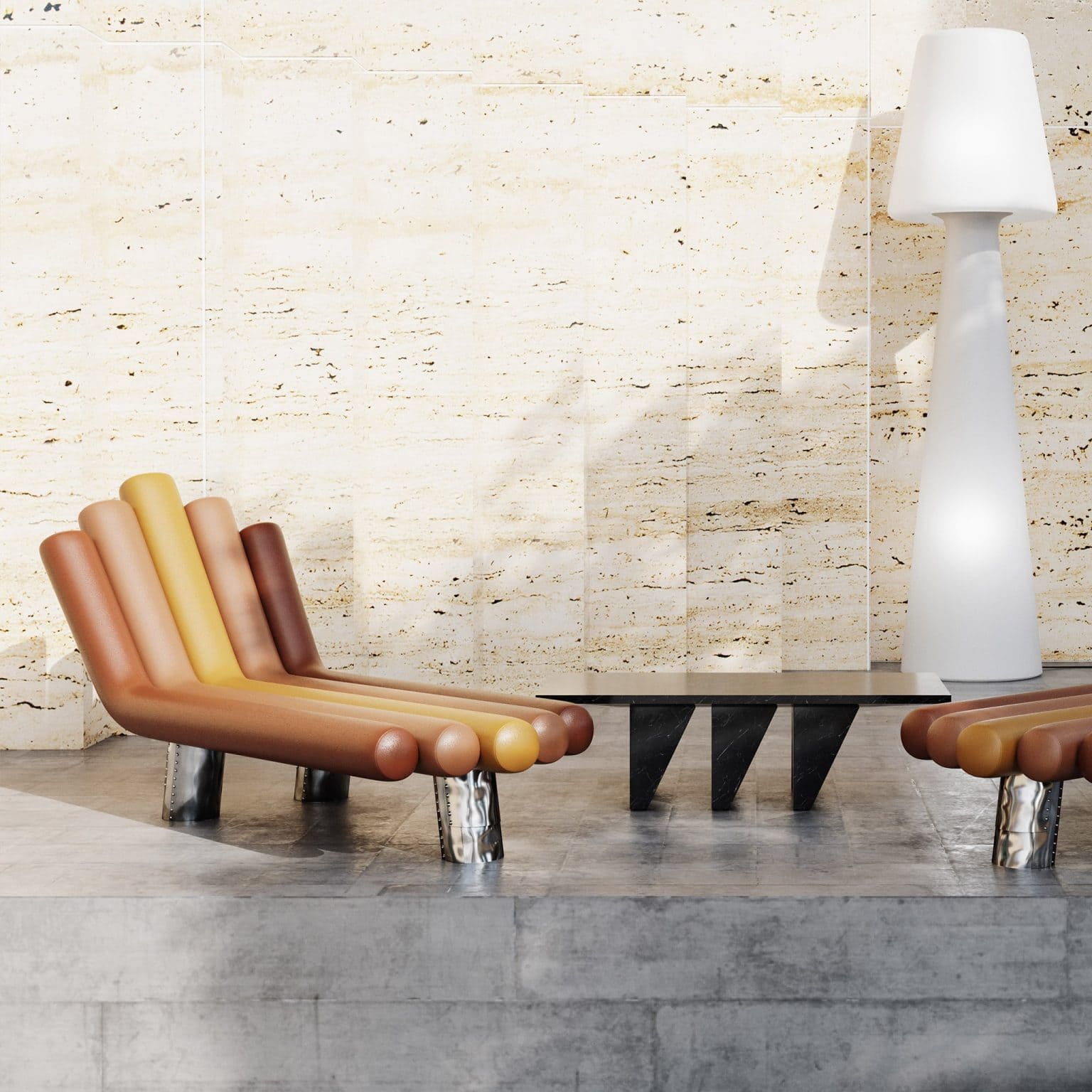 An Elegant stone with a modern interpretation
As a beautiful and high-quality material for furniture construction, marble is gaining popularity. Profit from this significant trend by using flexible stones in your product lineup, innovative producers. This opulent stone can be utilized to create a wide range of furniture and home décor accents, including wall clocks, cabinet knobs, lights, tables, shelves, and seating.
Real marble is widely known for its elegance and long-lasting value and is primarily composed of aragonite, calcite, or dolomite. The white marble from Carrara in Tuscany is the most popular. The stone has a valuable brilliance, whether it is pure white with light marbling, in color gradations from beige to grey, or in intense, dark tones with significant marbled effects. Because marble furniture is suited for all living rooms, it has long been a popular tile for walls and floors and is now being utilized to make furniture.
How to choose Marble Furniture?
The majority of people instinctively picture a creamy, white stone when they think of a marble furniture countertop. However, there are hundreds of available variants. Additional hues include black, red, green, taupe, and even gold. On colorful marble furniture, rather than white marble, an acid etching mark, that is yellowish, will be more visible, so bear that in mind.
Before you invest in marble furniture, take into consideration what your decorating needs are. For instance, a round marble end table ~paired with an oval coffee table will complement a formal living room that leans towards Victorian-age fashion. On the other hand, a more contemporary look requires investing in a rectangular marble furniture table. The simple and straight-lined legs of modern tables are more suitable in that type of setting.
Types of Marble
There are a variety of marble types. Each has a unique vein pattern, color, and grain. For example, both Carrara and Calacatta marbles are high-quality stones found in Tuscany. and its colors range from white to blue-grey. Both are primarily known for their linear veining, especially Calacatta. Another option includes the Spanish Emperador marble, which comes in two grades: First and Standard. Both with distinct color variations.
Even though it is not marble, Travertine also begins as limestone, and then it transforms into something unique. Travertine looks best when left unpolished, but marble looks best when polished. Travertine is distinguished by the presence of holes or pits in the stone and is available in warm hues.
Modern Marble Furniture for Contemporary Interiors
Modern Marble Side and Console Tables
Our modern marble side tables and console tables come in a variety of design styles and materials. Billie Side Table is ideal for a modern and exquisite home design or a polished interior design project. Quantic Estremoz Console Table is an enigmatic and futuristic console table that breathes fresh life into any décor. Pollock Side Table is included in this collection of modern marble center tables for contemporary homes to demonstrate the variety and elegance. Its quirky pattern of several marble and granite varieties dignifies the richness of the stone even more.
Explore all HOMMÉS Studio side tables and console tables
Modern Marble Dining Tables
Among our collection of modern marble dining tables and center tables, we picked out three perfect examples of how marble can be used to complement any contemporary interior. Billie Dining Table, Tower Dining Table and Soleil Oval Dining Table are luxurious marble dining tables with amazing tabletops. These modern pieces of marble furniture are the perfect backdrop for a refreshing tablescape and a sophisticated dining room design.
Explore all HOMMÉS Studio dining tables here
Modern Marble Center Tables
Odonto Center Table, Clyde Center Table and Bossa Center Table are our contemporary marble center table selections. Bossa, is the ideal center table for high-end interior design projects, while Odonto is perfectly suited a unique outdoor decor. Clyde Side Table is a masterpiece of contemporary marble furniture, the perfect combination of shapes and materials.
Explore all HOMMÉS Studio center tables here
More Modern Marble Furniture
Modern mable furniture items enrich any interior design project by celebrating the material and craftsmanship. Because of the purity and versatility of the material, marble furniture can be used in minimalist or modern organic settings. For example, a luxurious art deco interior design is enhanced by the refinement of marble stone. Marble furniture spells elegance and tranquility at first sight, as such it's also easy to incorporate it into a new or existing modern design.
Discover more marble furniture here
MODERN FURNITURE DESIGN TO INSPIRE YOU
That's it. Now that your creativity is racing in your mind, this catalog will help you to bring together all your ideas to the table.