Modern bathroom design ideas for residential projects. What takes a bathroom to the next level? The details. We've selected simple bathroom design ideas yet capable to make it an unforgettable room of your residential project.

NEO ART-DECO BATHROOM DESIGN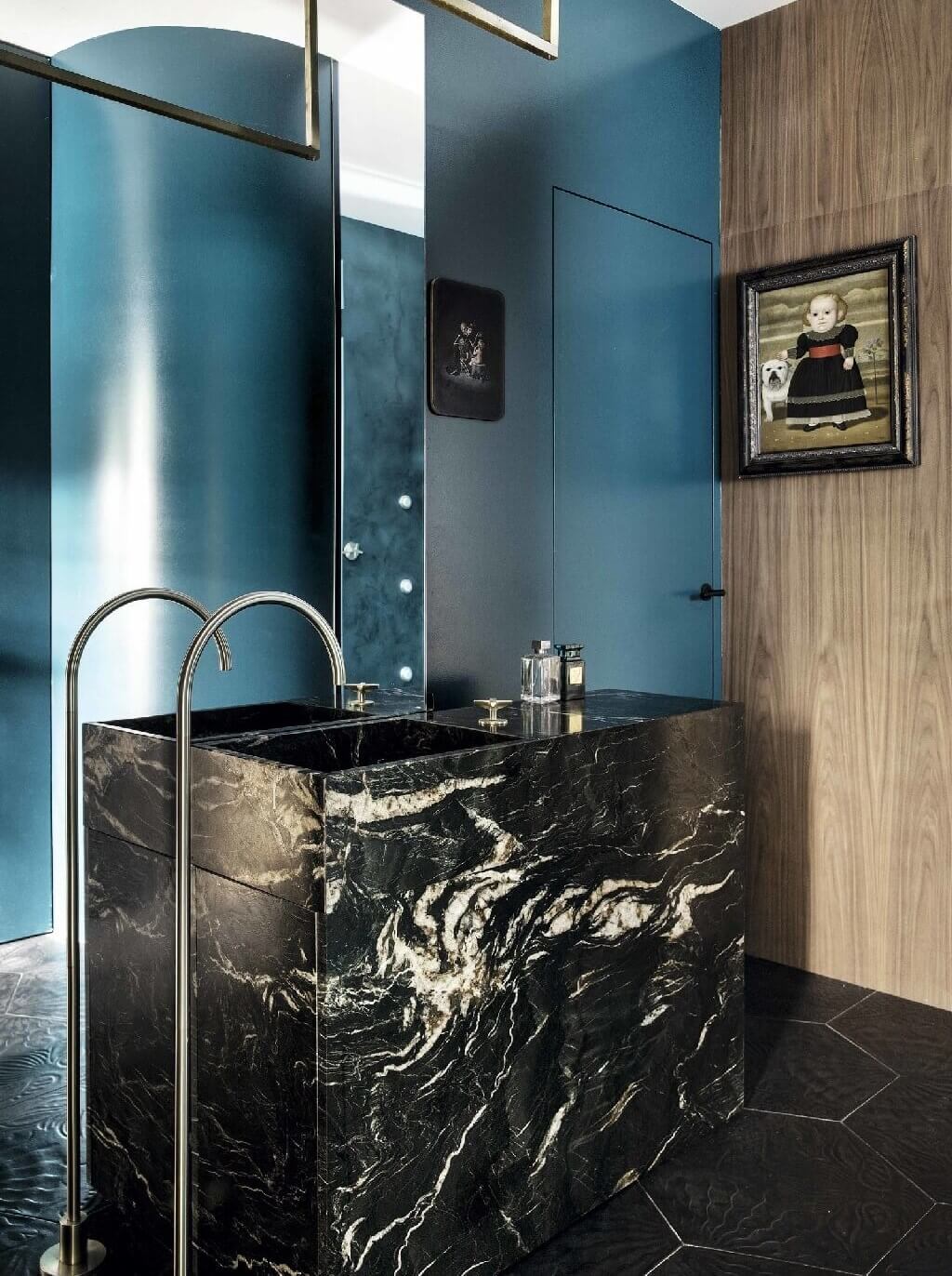 In Barcelona, German interior designer George Kayser rethink art deco interior style. This neo-art deco bathroom combines black marble with dark blue wall paint and a golden glow, just like the 30s.
GOLDEN FAUCETS BATHROOM DESIGN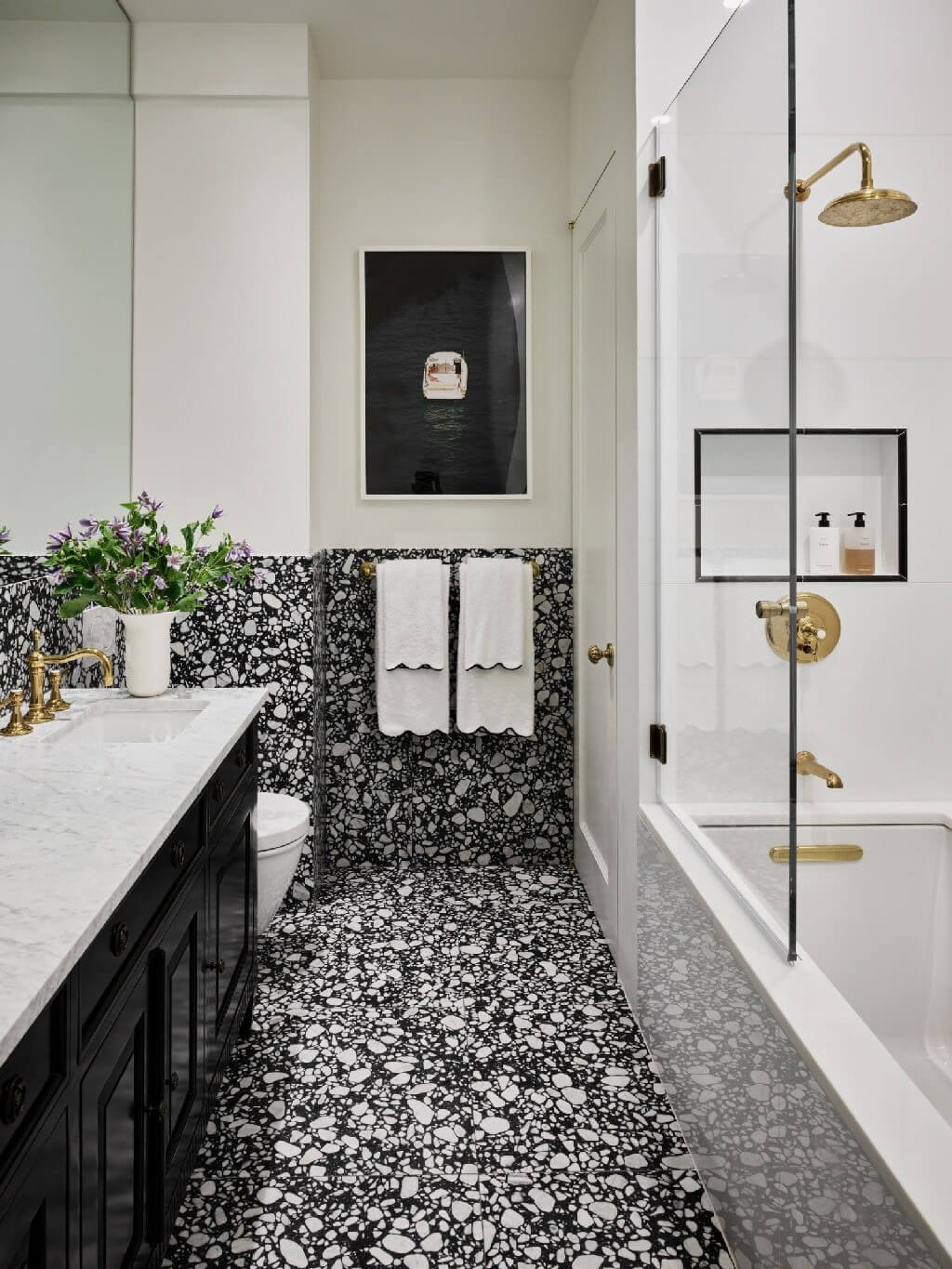 Golden faucets are a simple yet efficient way of adding elegance and a sense of timelessness to a bathroom. In a loft in New York, Jessica Schuster Design imagines a mid-century modern bathroom with golden faucets and stunning black and white terrazzo flooring.
CLASSIC BATHROOM DESIGN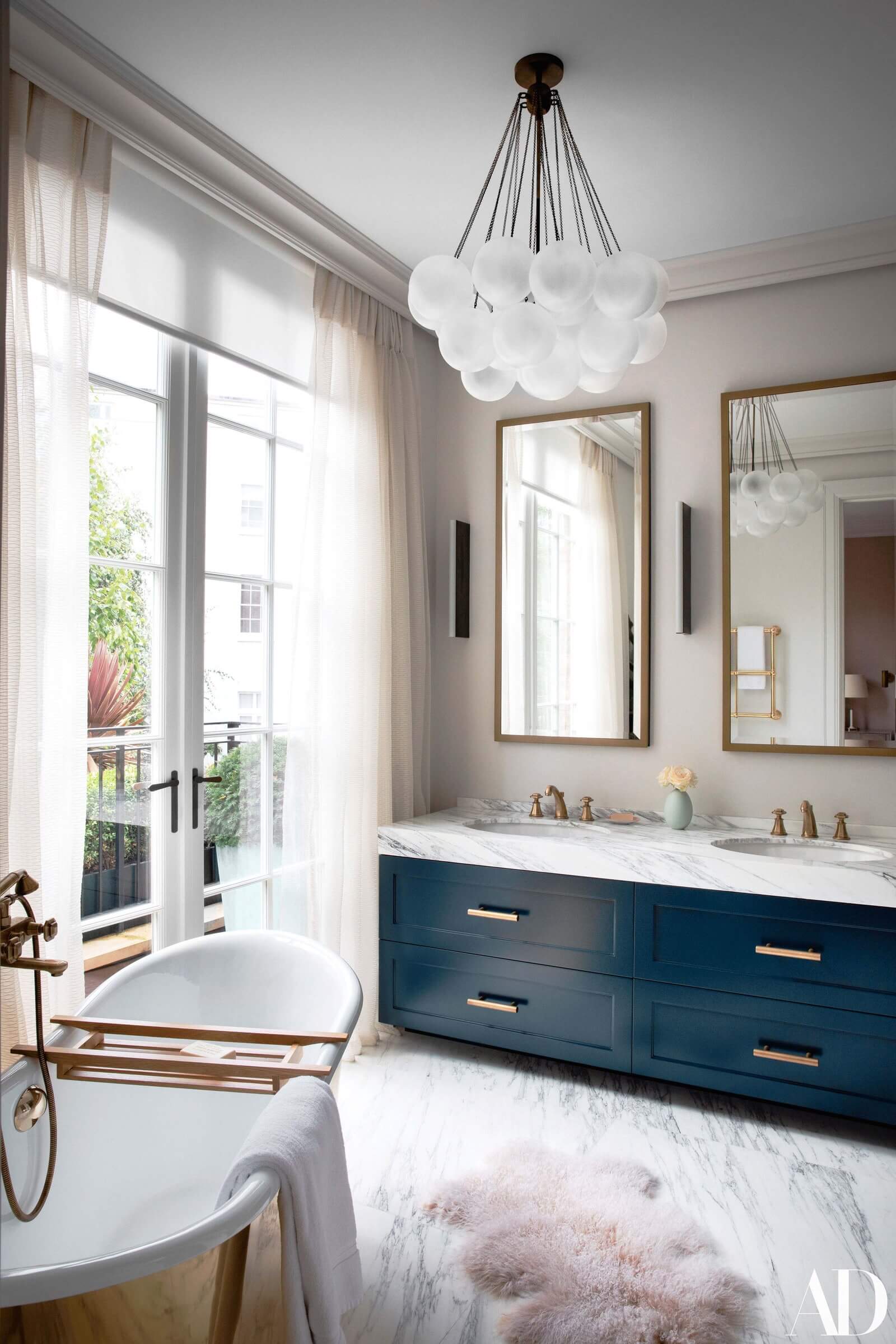 A modern family home in Notting Hill has a classic bathroom design. Charles Mellersh and the owner, Eeisha Bharti Pasricha combine white marble, classic blue cabinetry, and a lavish golden bathtub.
MINIMAL BATHROOM DESIGN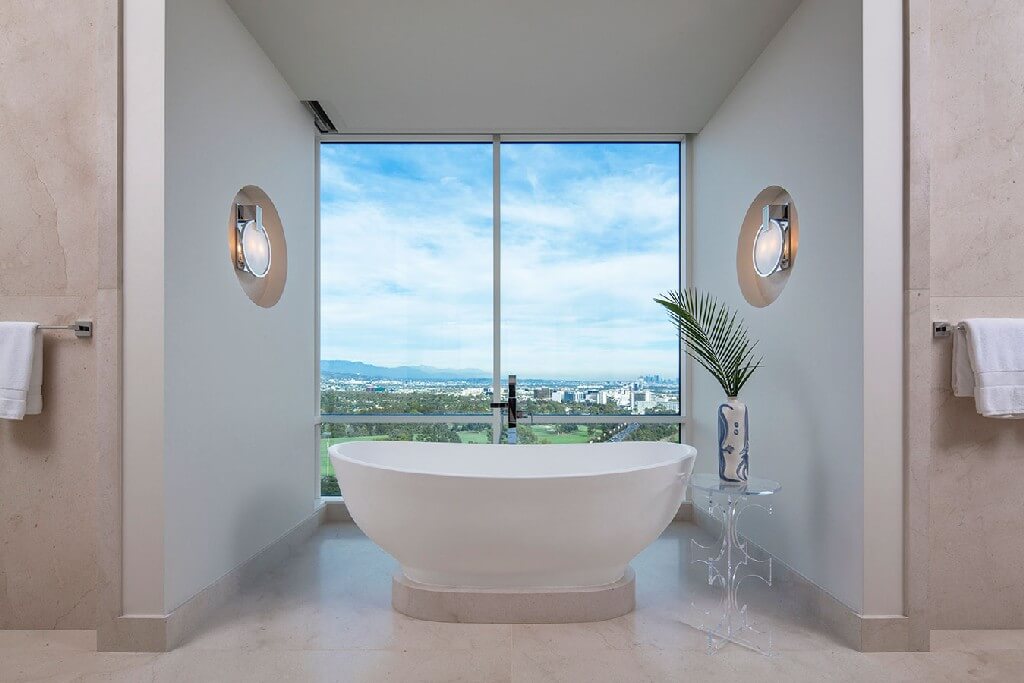 New York-based interior design studio White Webb designs a minimalist bathroom in a LA Penthouse. The stunning minimalist bathroom has marble flooring, a polished white bathtub, and a transparent side table. In addition, the modern bathroom design has a breathtaking view. This is the perfect scenario for relaxation moments.
INDUSTRIAL CHIC BATHROOM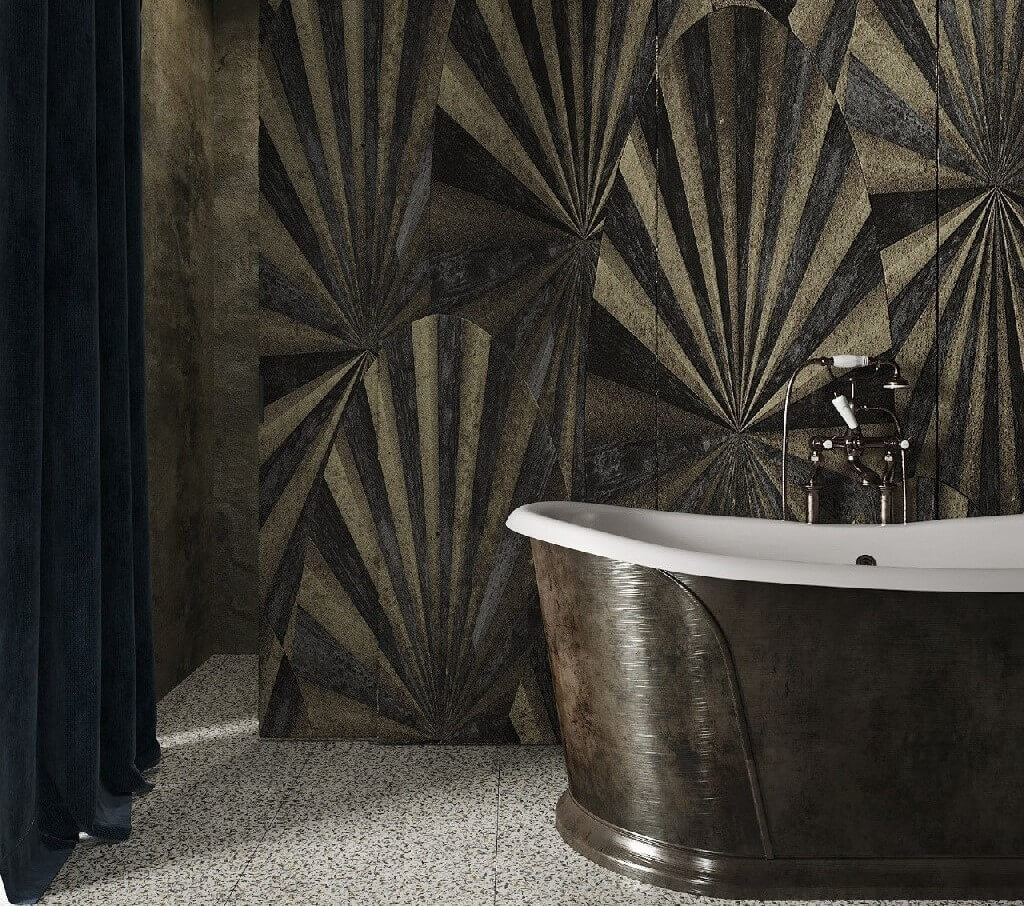 Studio Puntofilipino designs a cheeky apartment in Milan. The residential interior design projects present Memphis Milano aesthetic with deep and rusty hues. The bathroom with a playful wall has a terrazzo floor and an industrial-chic bathtub. This modern bathroom design juxtaposes different design styles and color palettes.
ELECTRIC MODERN BATHROOM DESIGN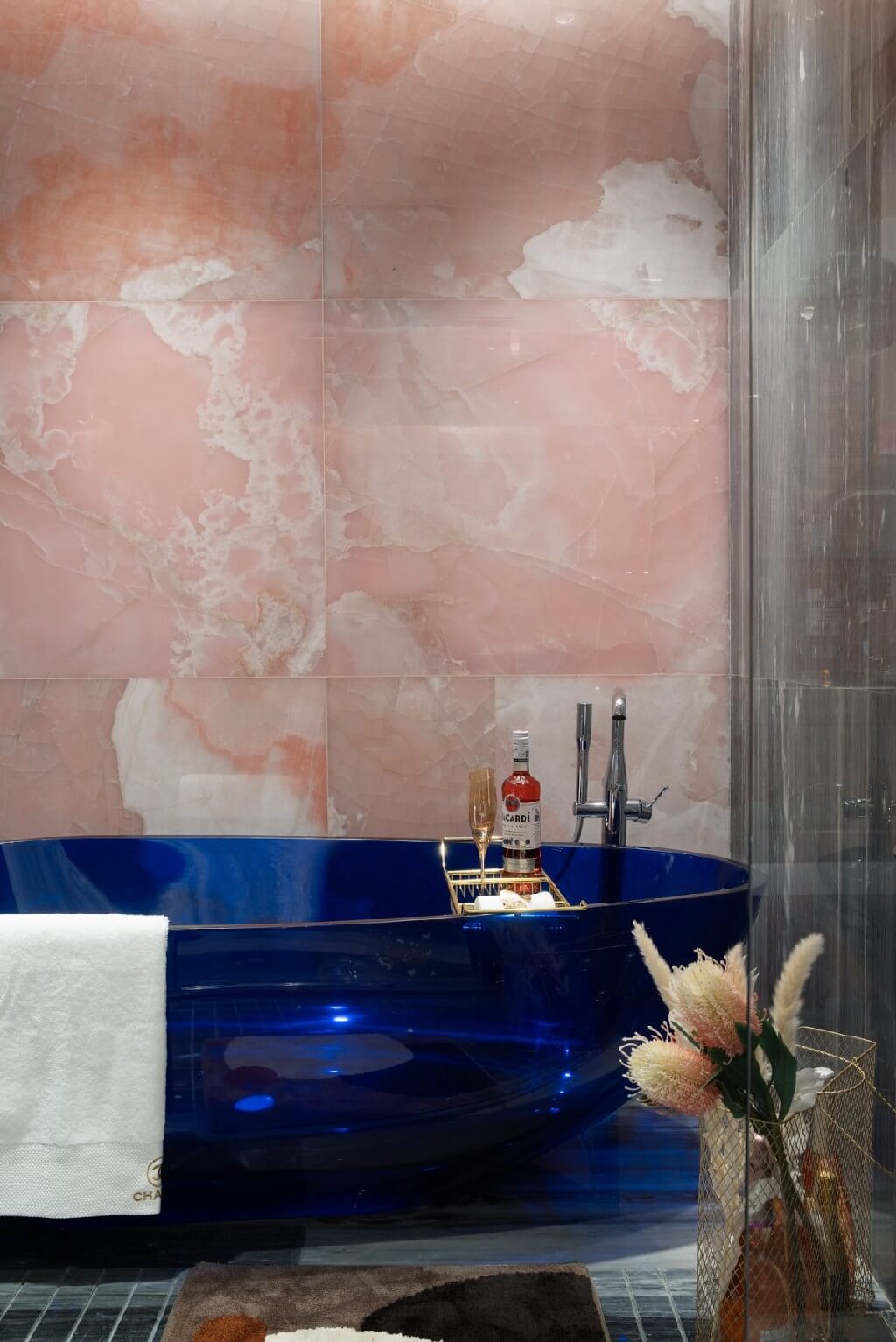 This bathroom design by YHDQ Design studio could be the bathroom of a celebrity or pop singer. The eclectic interior design style combines a beautiful wall covered in pink onyx and an electric blue bathtub.
EARTH-TONES BATHROOM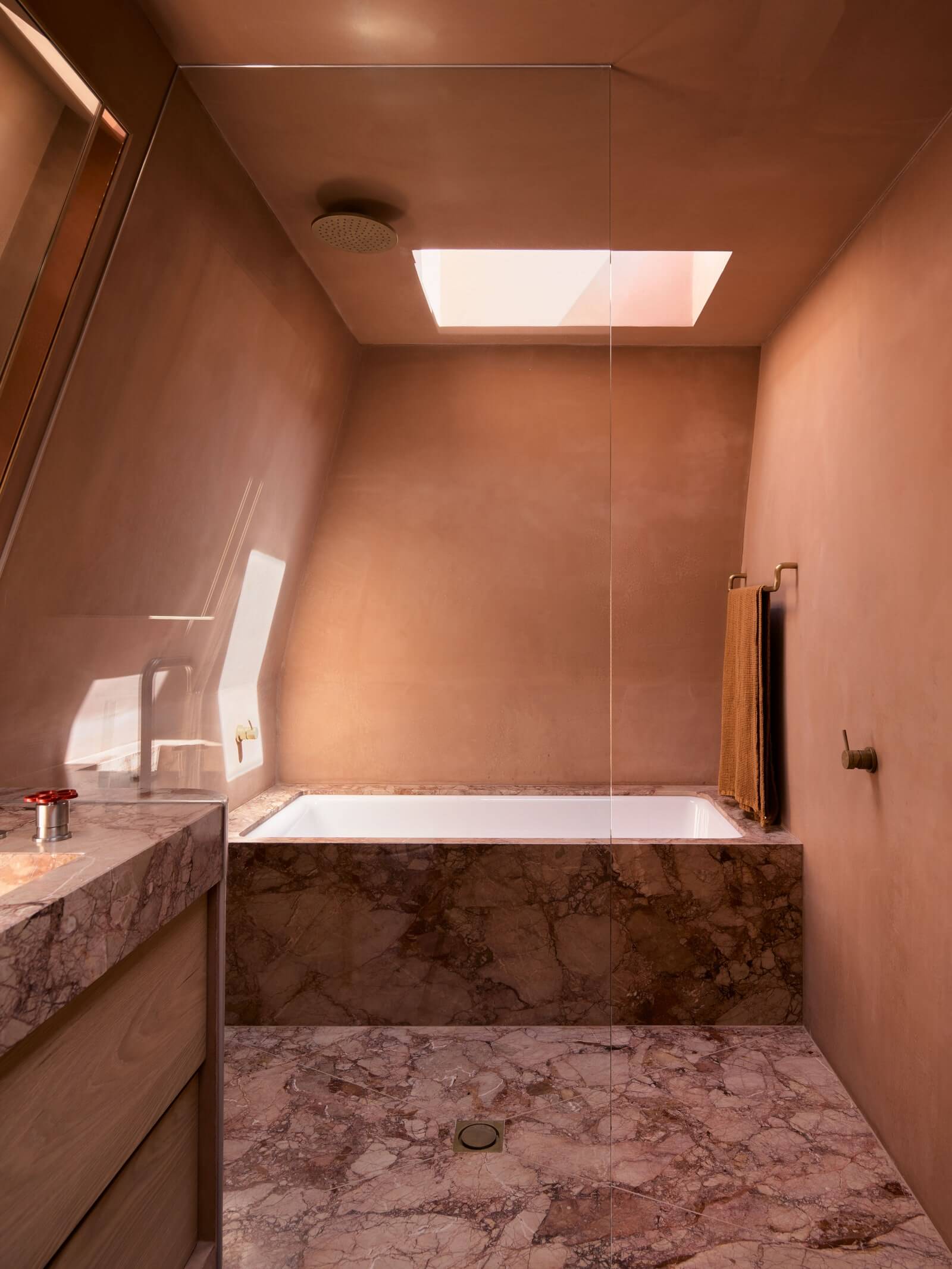 The nest of Troye Sivan in Melbourne was designed by Flack Studio. The property which was a former brick factory has an industrial color palette. The bathroom of Troye Sivan's suite has a delightful shade of rusty red.
BATHROOM WITH A VIEW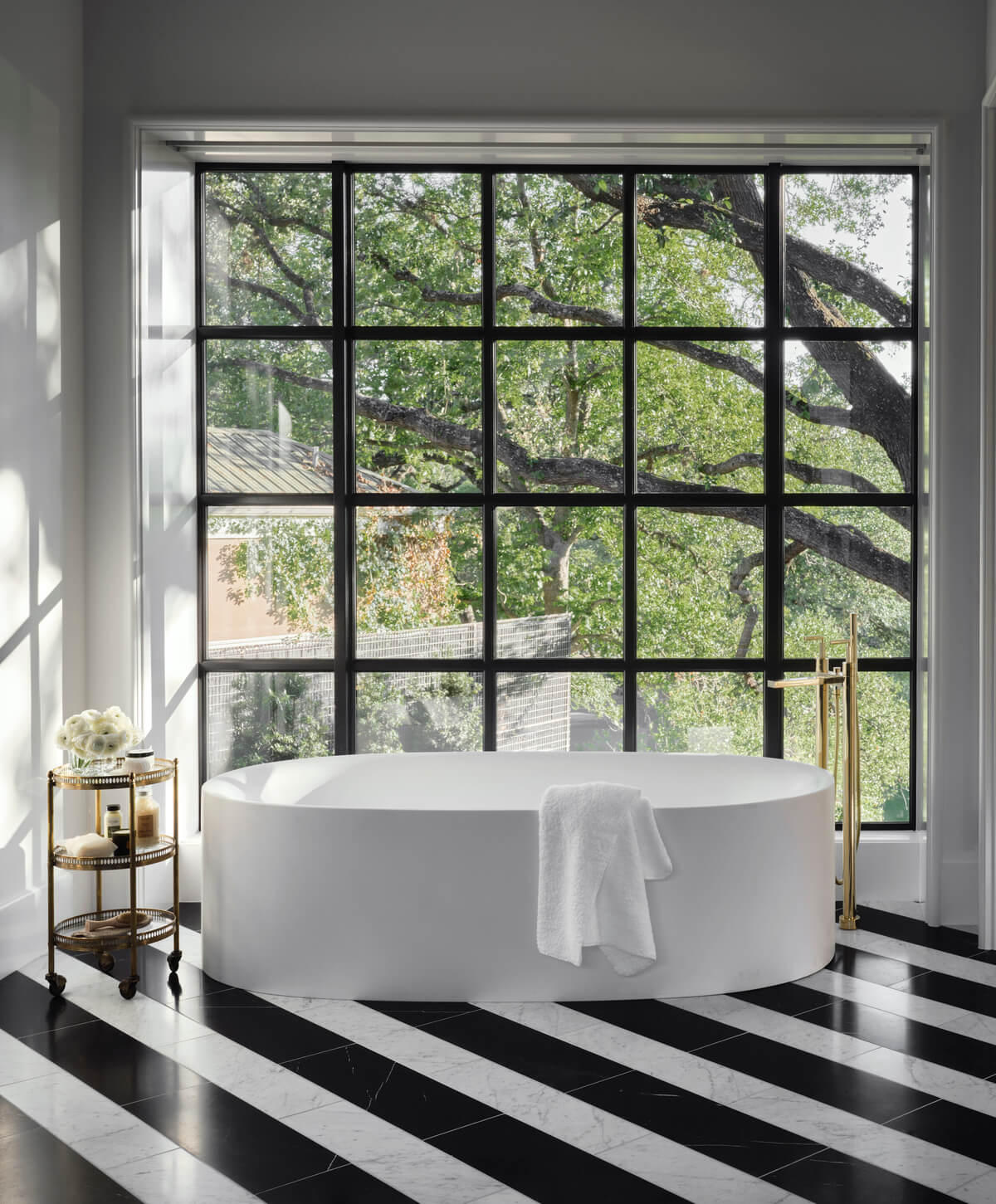 An A-List property in Austin, sold for 16 Million Dollars, was decorated by Fern Santini. The luxury property has a bathroom with a view. When designing a modern bathroom, don't be shy – place the bathtub right next to a big window.
TRANSITIONAL BATHROOM DESIGN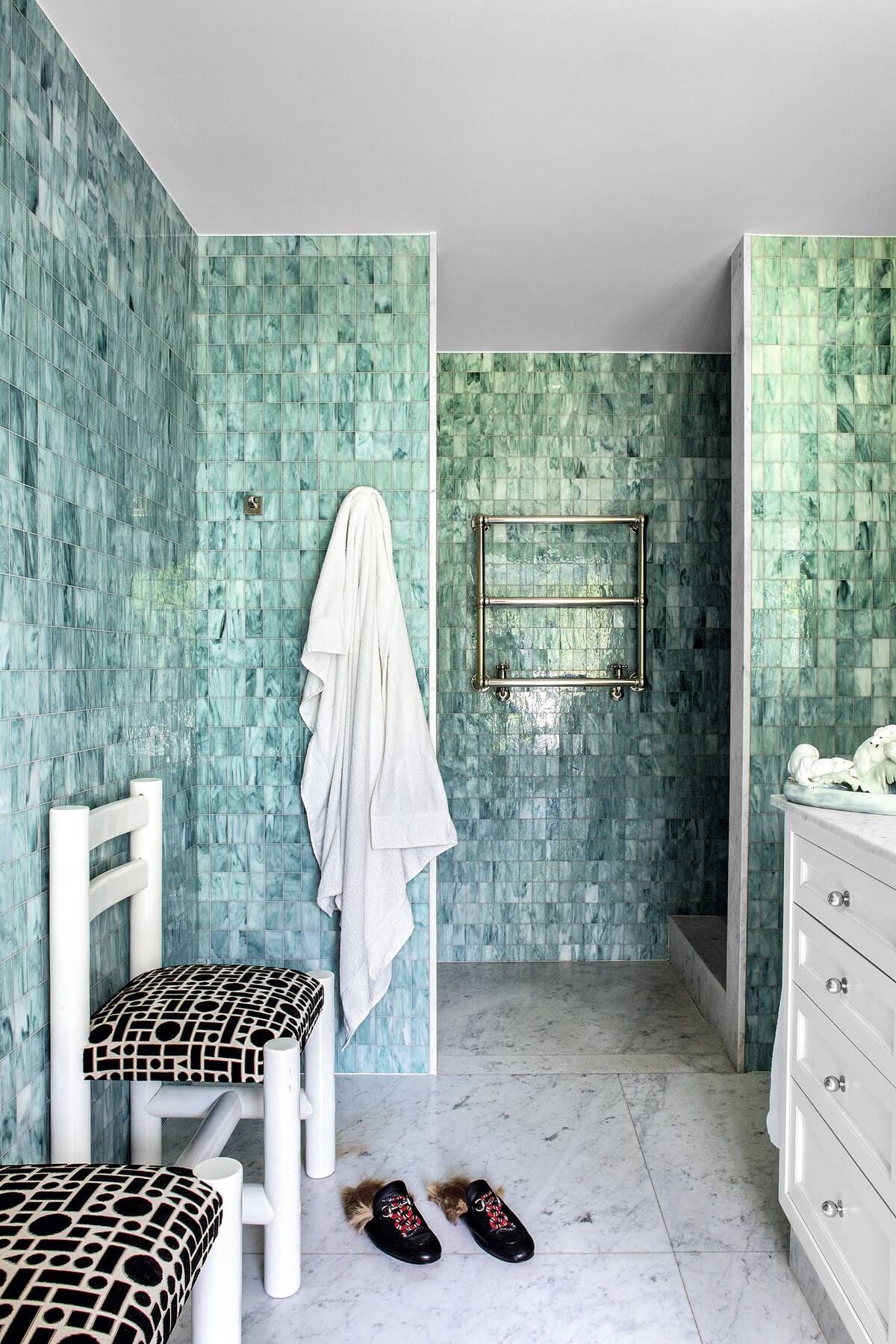 Right outside Brussels, Gert Voorjans revamps an in-between-wars property. The children's bathroom combines white marble flooring with floor-to-ceiling walls covered in glass tiles. The bathroom also has a modern vanity and contemporary chairs with a Memphis Milano pattern.
ECLECTIC BATHROOM DESIGN
Aaron David Clarke takes the Indo-Portuguese identity, adds touches of modernity, and creates an eclectic interior design holiday retreat. The villa in Goa tells the story of two different cultures in love with each other.

Discover the Ultimate Bathroom Trends For 2021 and visit Hommés Studio Pinterest for more Bathroom Design ideas.