Urban Jungle style is present in this daring but straightforward interior design set. Due to the colors of the place itself, a jungle theme is a perfect definition. It's a rebel yet classy and elegant scenario.

The warm colors and the green details bring the forest vibe where calm and serenity are the main words. The eye-catching pieces help to reinforce a youthful and edgy charisma into this interior set.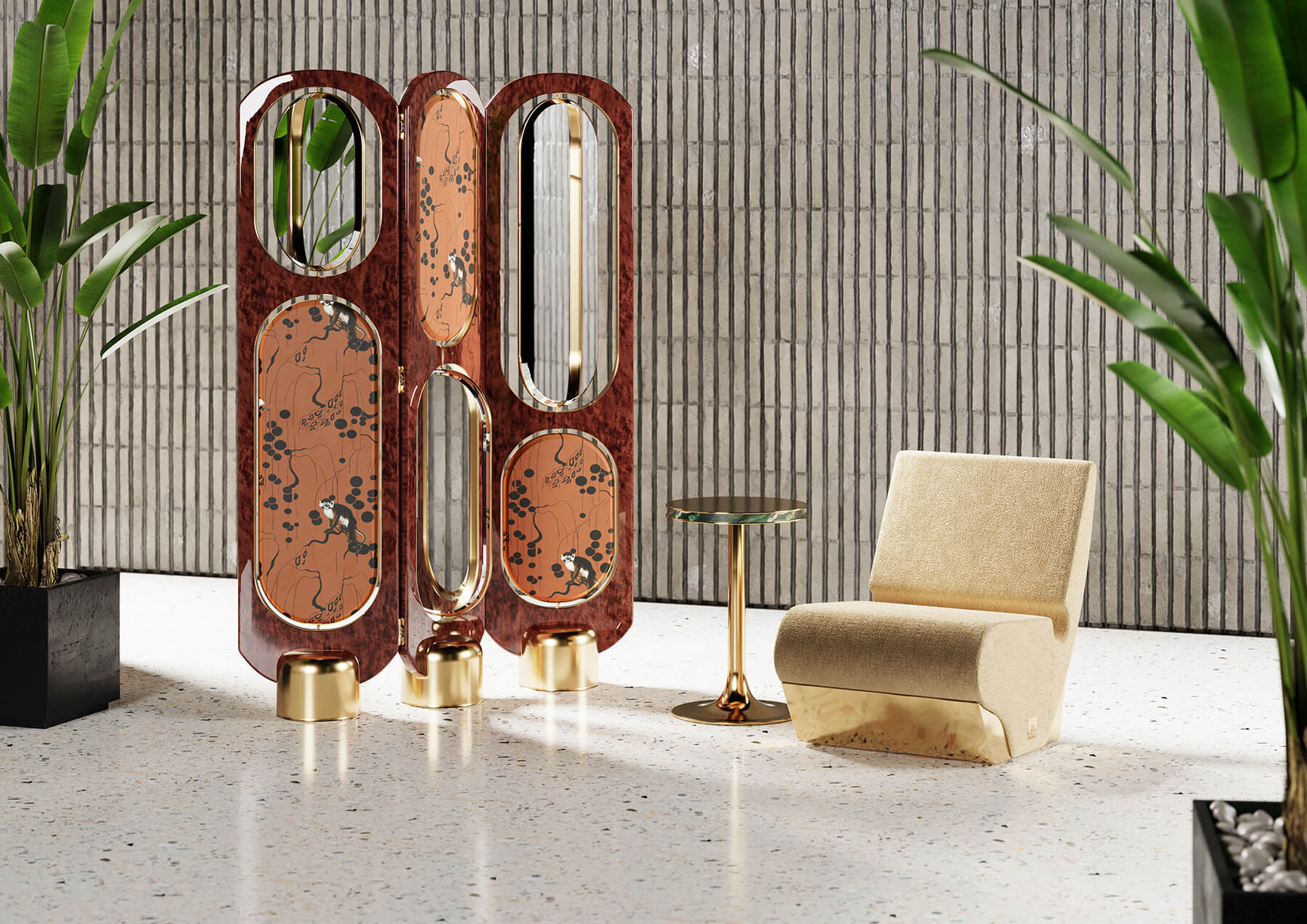 This corner design is complete when we combine Rebus Folding Screen with rotative screens, leading to multiple combinations. Gyvaté Armchair, the symbol of comfort and elegance with an exquisite design. Finally, Kara Side Table has a character to fulfill this Urban Jungle set design.

HOOMÉS'S FURNITURE PIECES USED IN THIS URBAN JUNGLE INTERIOR DESIGN
Gyvaté Armchair is an exquisite design piece for high-end interior design projects. The armchair allows a customizable composition; it can be paired with another to make a modular sofá. A Contemporary armchair designed to add elegance to a modern area design.
MATERIALS:
Upholstered in Velvet;
Footer in Polished Brass.
Alice Armchair is a luxury armchair composed of exquisite materials. This eclectic armchair is perfect for a contemporary interior design project. It features the most comfortable materials that anyone can ask for in an armchair. This is a piece whose design incorporates influences from the past.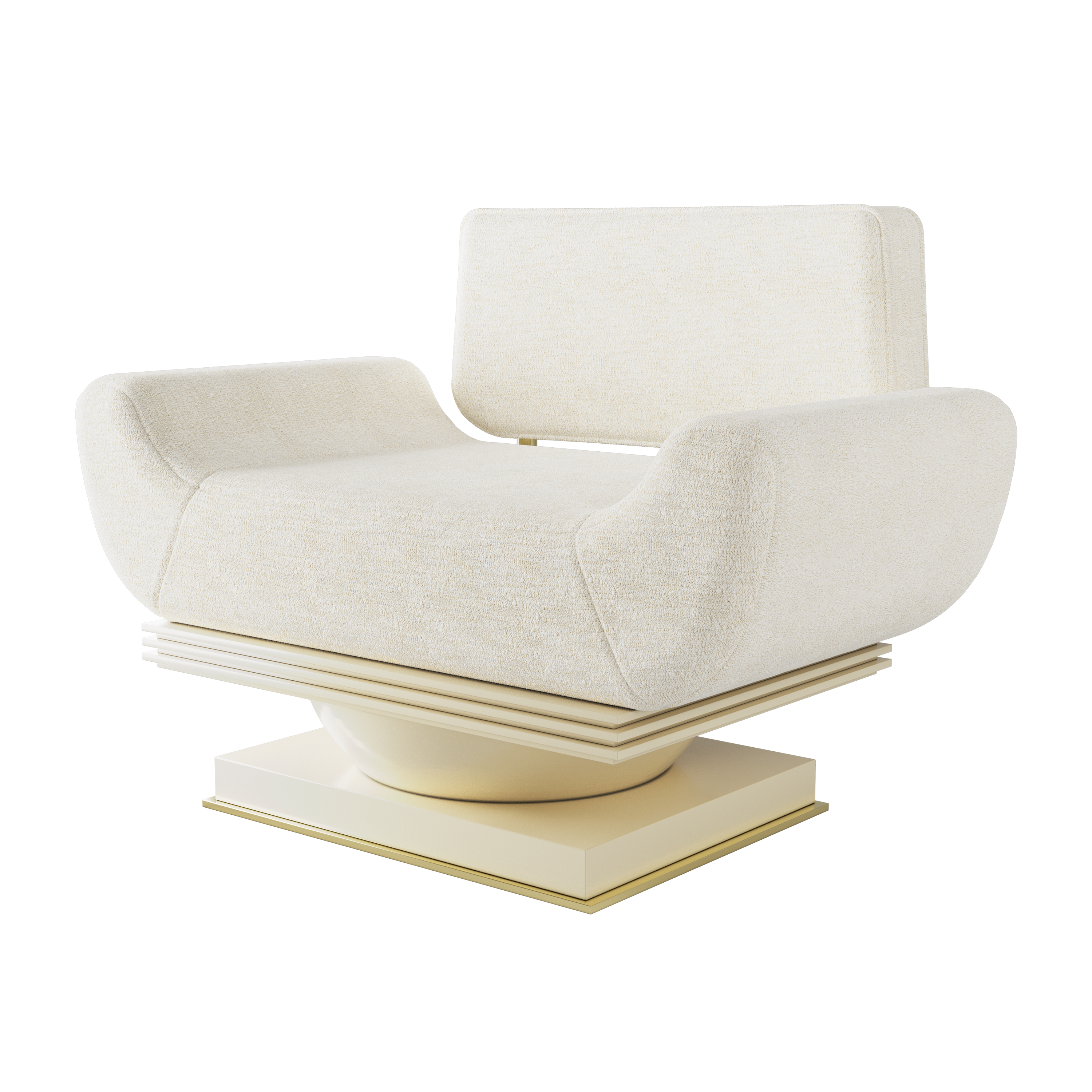 MATERIALS:
Upholstered in Bouclé;
Base Lacquered in Gloss;
Footer and Metal Details in Polished Gold Stainless Steel.
Kara side table is a charming piece in a rounded silhouette with striking accents. A modern side table perfect for a luxury living area or a trendy nightstand in the master bedroom.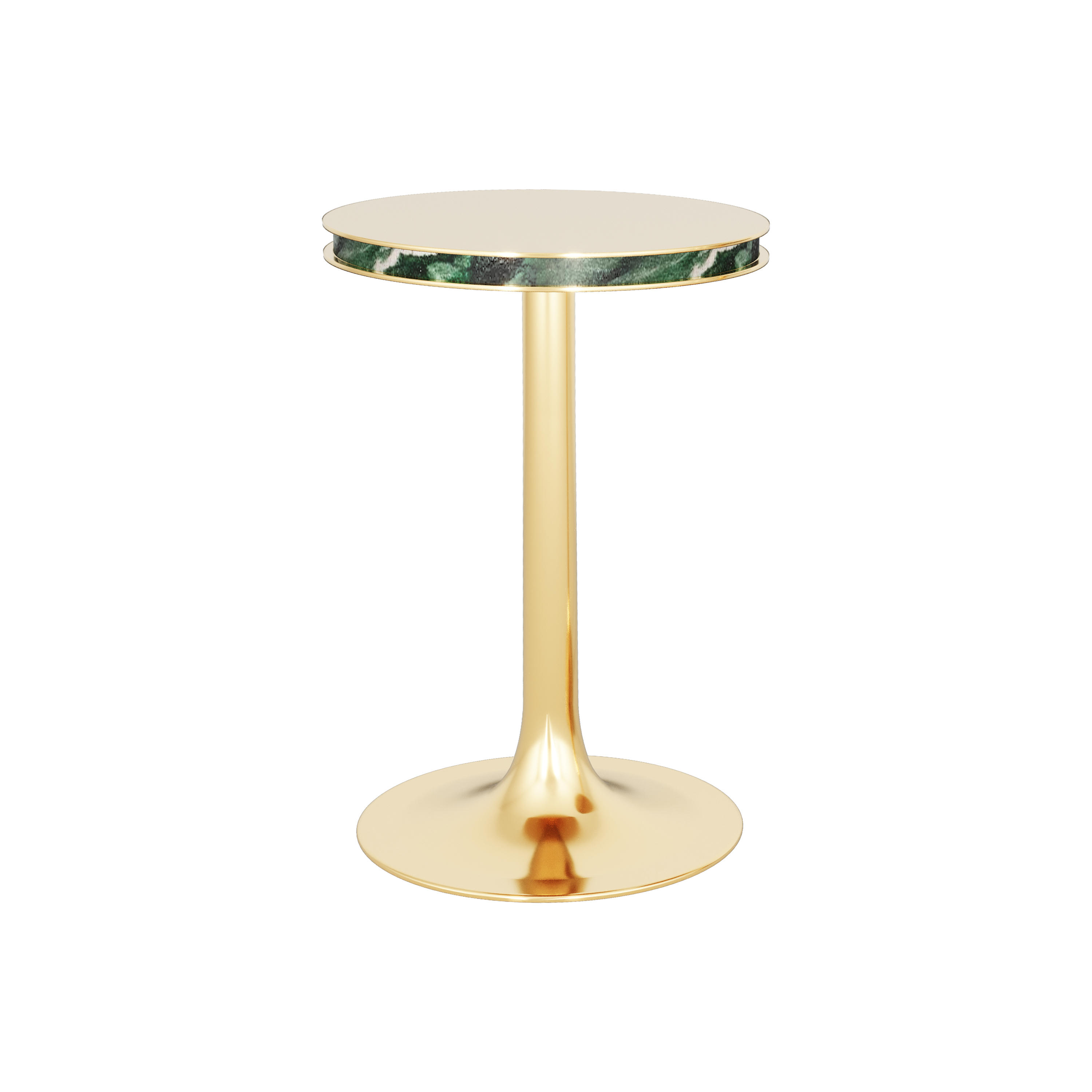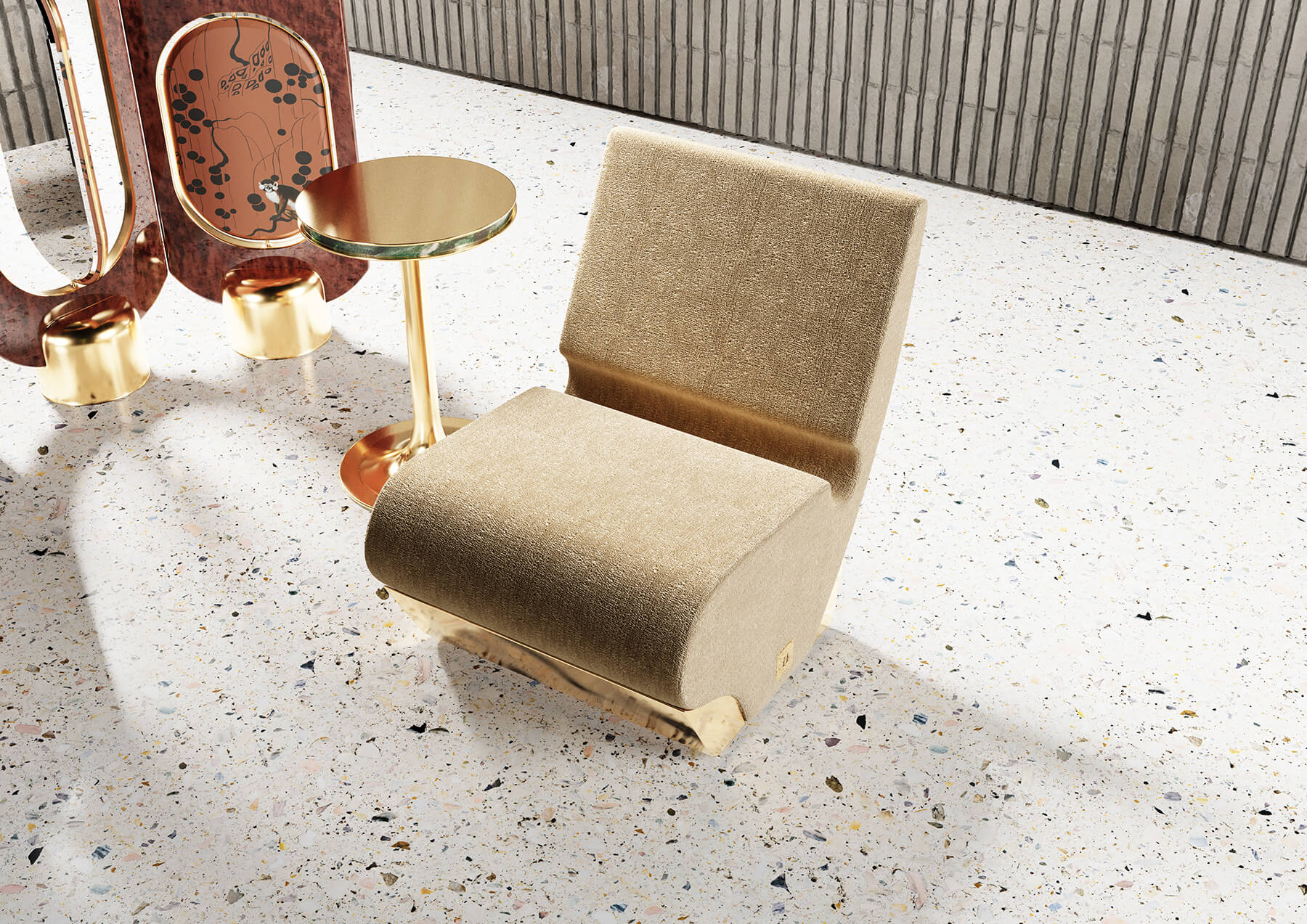 MATERIALS:
Top and Leg in Gold Polished Brass;
Detail in Polished Green Lponia Marble.
Tavle Side Table is a contemporary design. This unusual side table combines harmonious shapes and materials. A great choice for a modern living area or for an artistic master bedroom project.
MATERIALS:
Top in Polished Gold Stainless Steel;
Body in Tulip Wood in Gloss;
Base in Polished Carrara Marble.
Rebus Folding Screen is the perfect choice for a room divider. Rotative screens that allow multiple combinations, in between the glass mirrored panels and the patterned upholstered panels, as your preference demands.
This Folding Screen is the encounter between aesthetics and functionality, honoring an expertise handmade manufacture process.
MATERIALS:
Structure in Walnut Root Wood Leaf in Gloss;
Rotative Panels Upholstered in One Side and With Mirror on Other Side;
Base and Metal Details in Gold Polished Stainless Steel.
Monk Folding Screen presents itself as an Art Déco revival. The modular design holds two lamps suspended on the top, which makes it the perfect piece to include in a reading corner design project.
MATERIALS:
Structure in Black Bird Eye Wood Leaf in Gloss; Upholstered Panels;
Base and Metal Details in Polished Gold Stainless Steel.
SEE ALSO: Royal Green Living Room: Shop The Look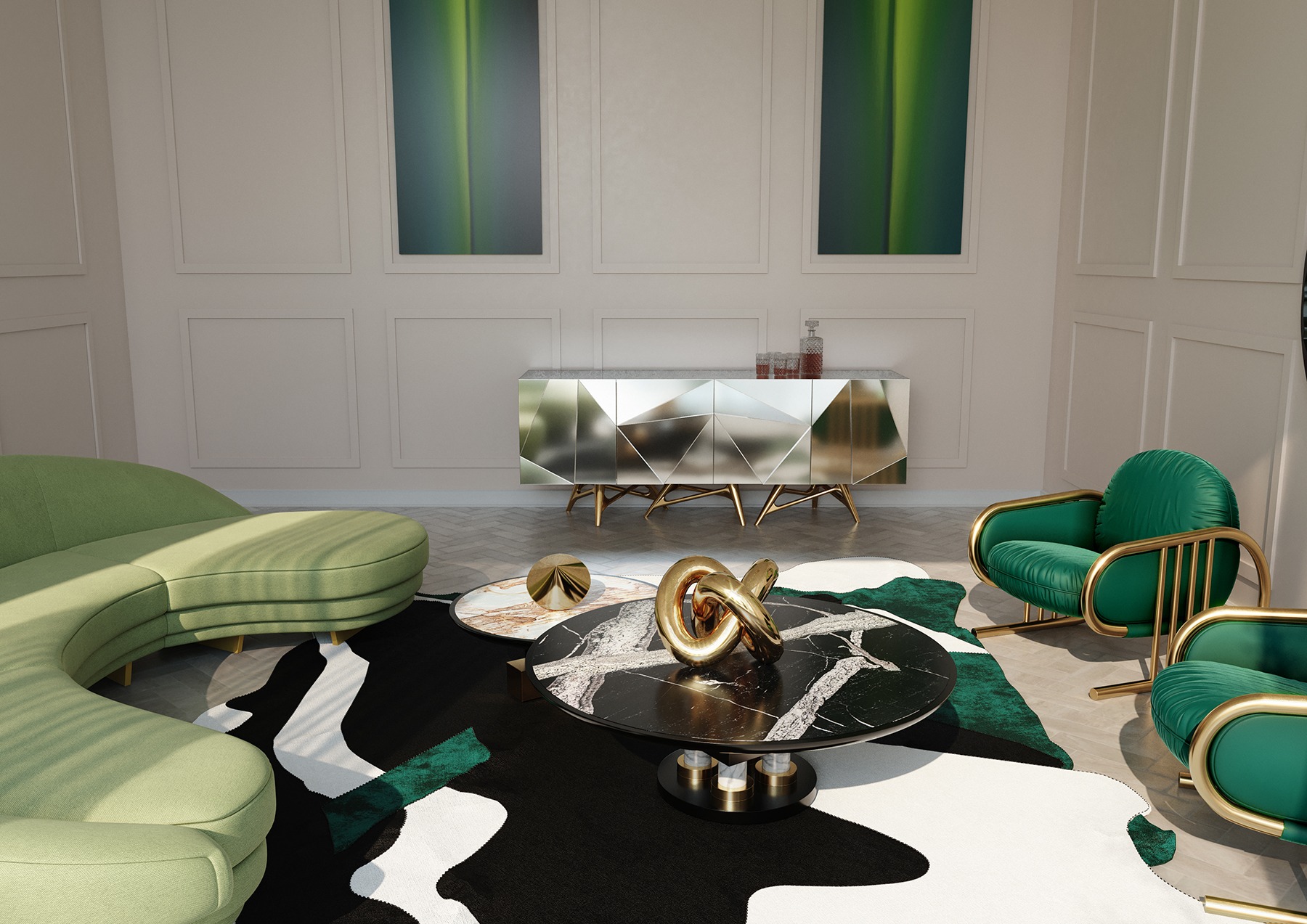 We really hope you liked our article. Feel free to pin all the images to your favorite Pinterest board. Meanwhile, you can also visitour Pinterest boards to get more inspiration.
Get more ideas for your projects and find functional, stylish, and sizable lighting and furniture choices: