The owner Eeisha Bharti Pasricha under the guidance of Charles Mellersh and his interior design studio creates her dream family house in Notting Hill. Full of vintage treasures and contemporary artworks, the house was designed to be home to her family of four with two children.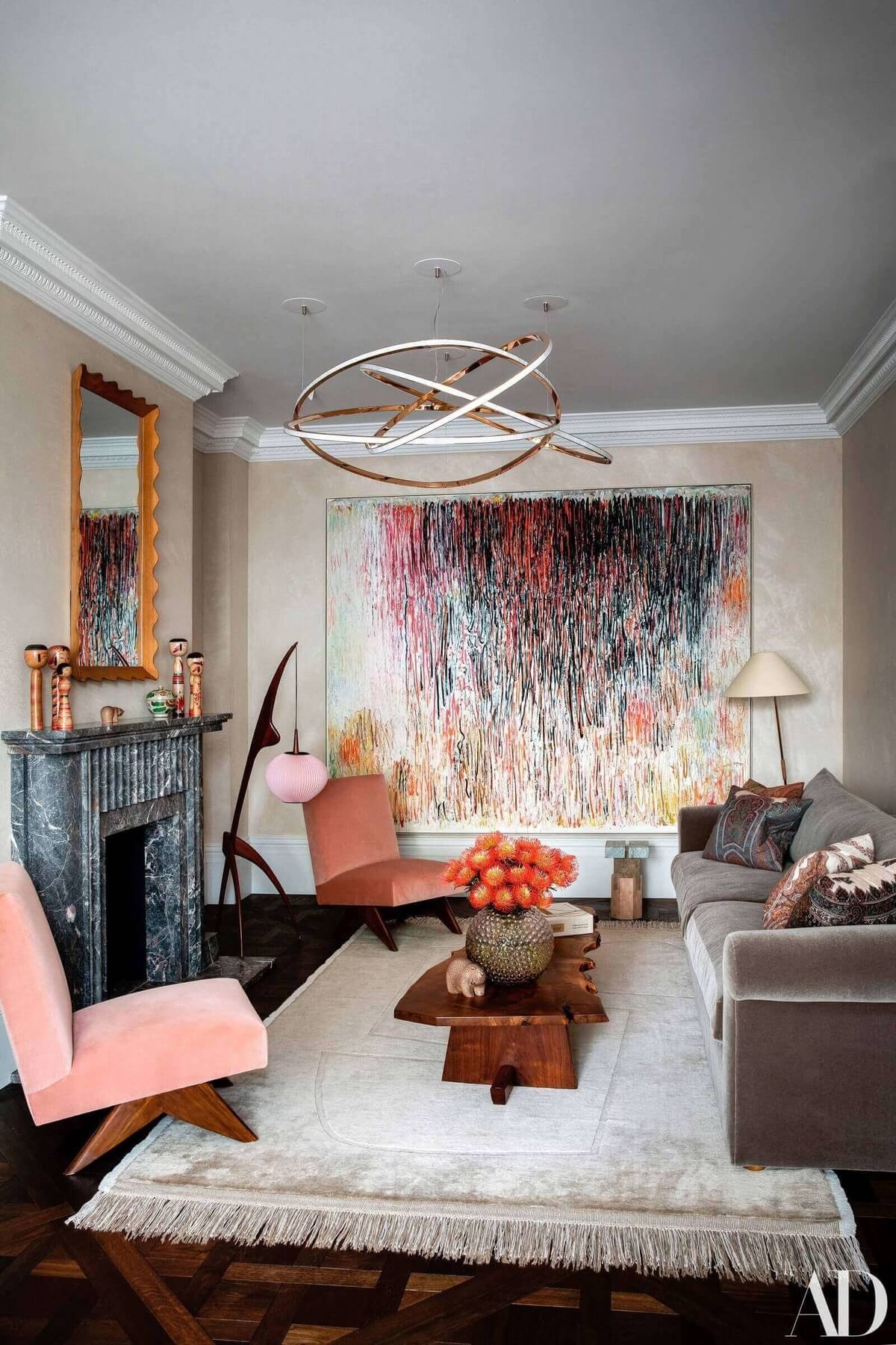 EIESHA BHARTI PASRICHA'S FAMILY HOUSE IN NOTTING HILL
Eiesha Bharti Pasricha took all the lessons learned from life to design her family house in Notting Hill. A family home that combines color, shapes, and most importantly, the relation between people and space. A house for a young family with two children with plenty of useful space.
With the help of a London-based architect, Eiisha Bharti Pasricha and her husband transformed a historic Victorian-era property into a comfortable family home. To Bharti Pasricha, every room of the house has a livable mood. Charles Mellersh provided guidance while Eiisha Bharti Pasricha commanded the interior design project.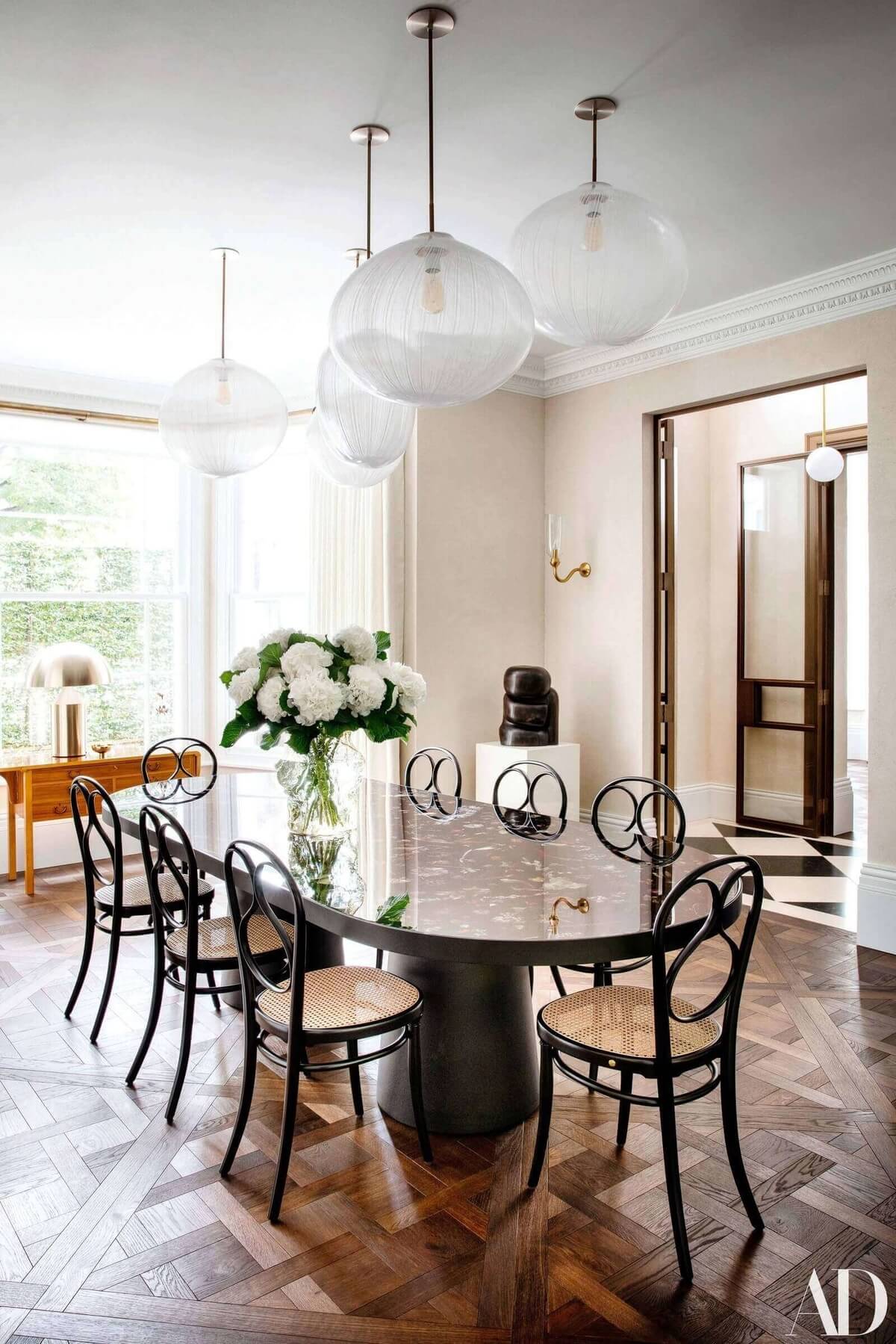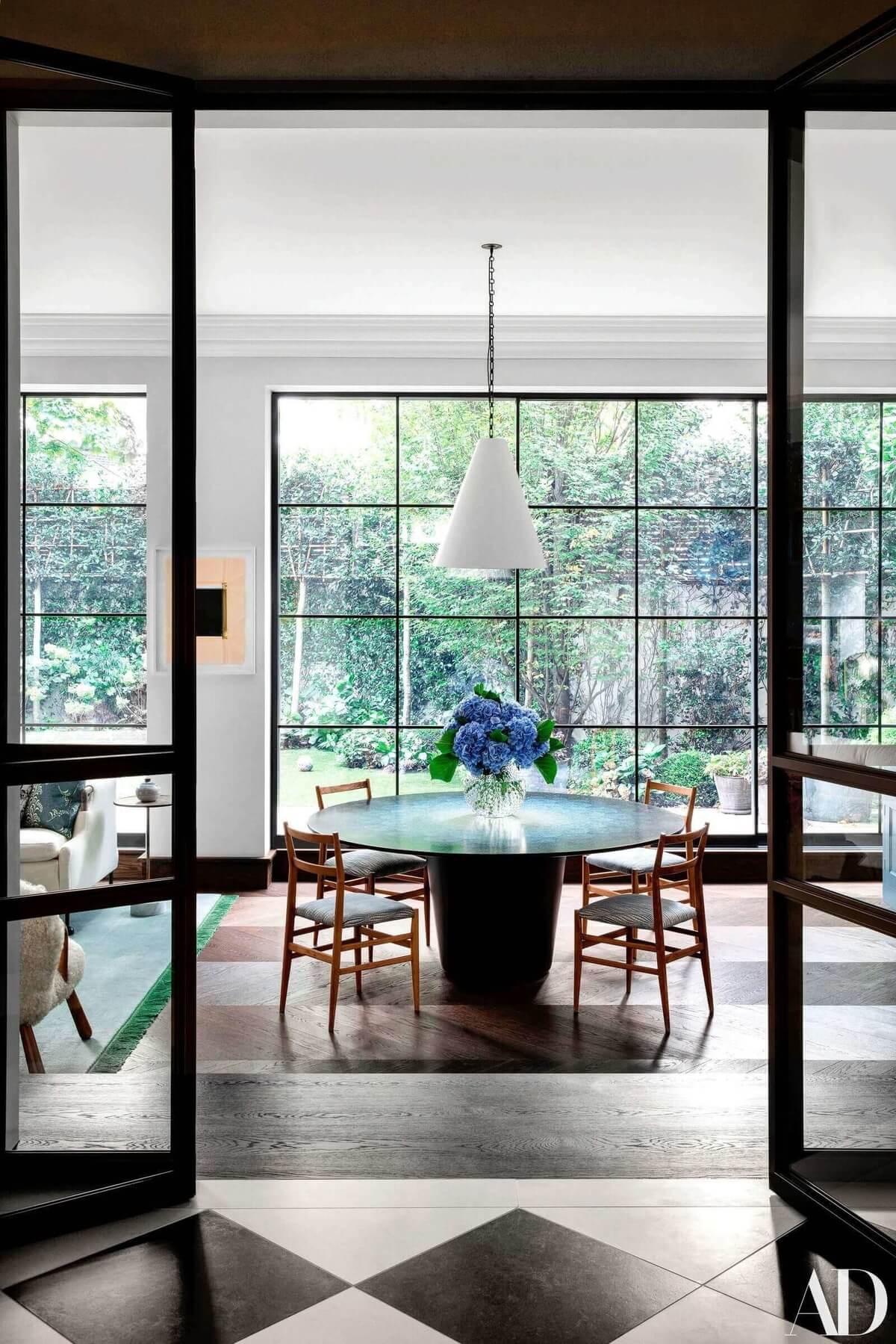 Even though the house has big names in it – both on artworks and furniture pieces, this family house in Notting Hill is warm, textured, and cozy. Textiles are invitingly layered. Walls are painted in powdery hues with textures that capture the light. Marble surfaces are honed, not polished, demanding to be stroked. The cumulative effect makes this home feel inhabited and alive, not stark or sterile.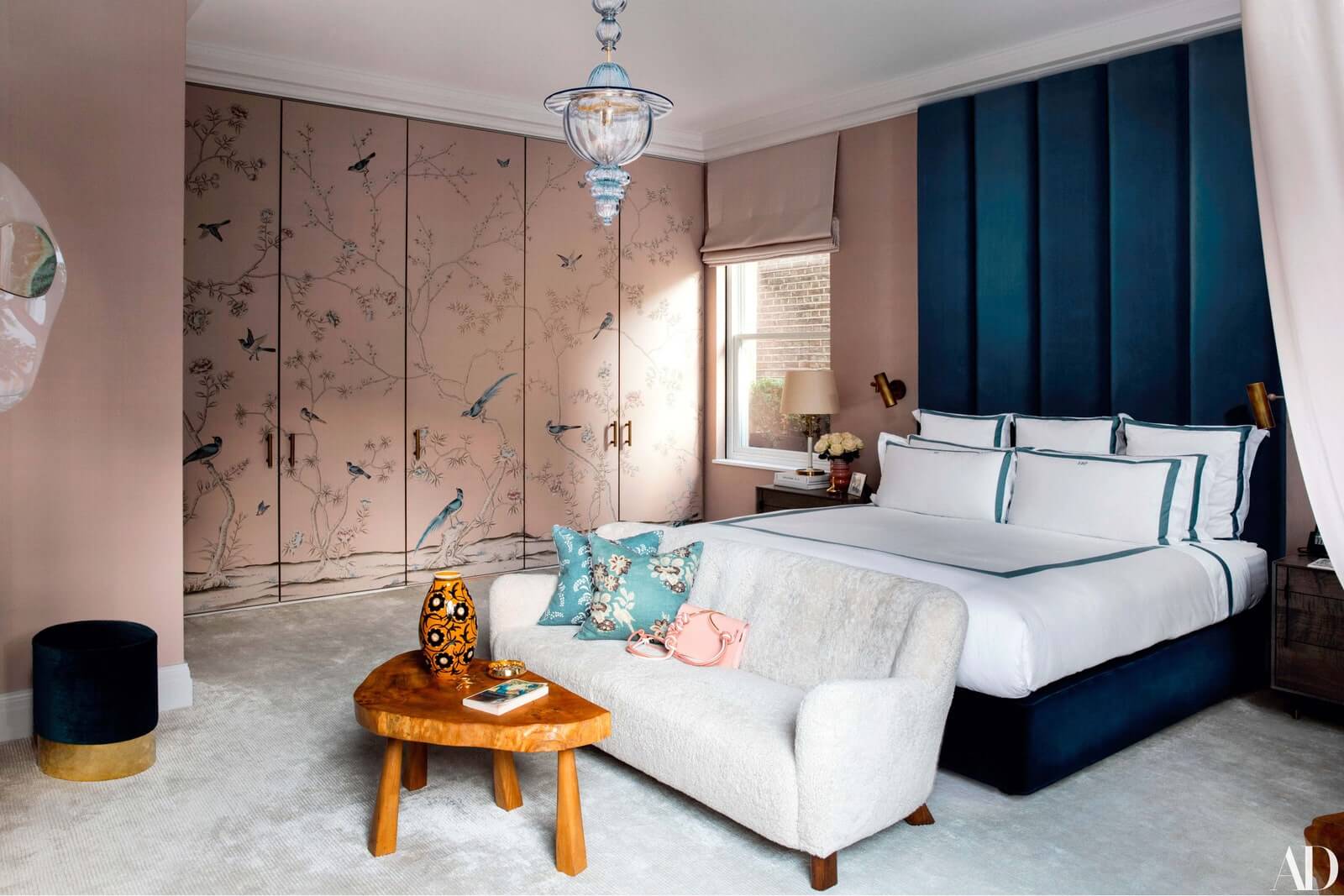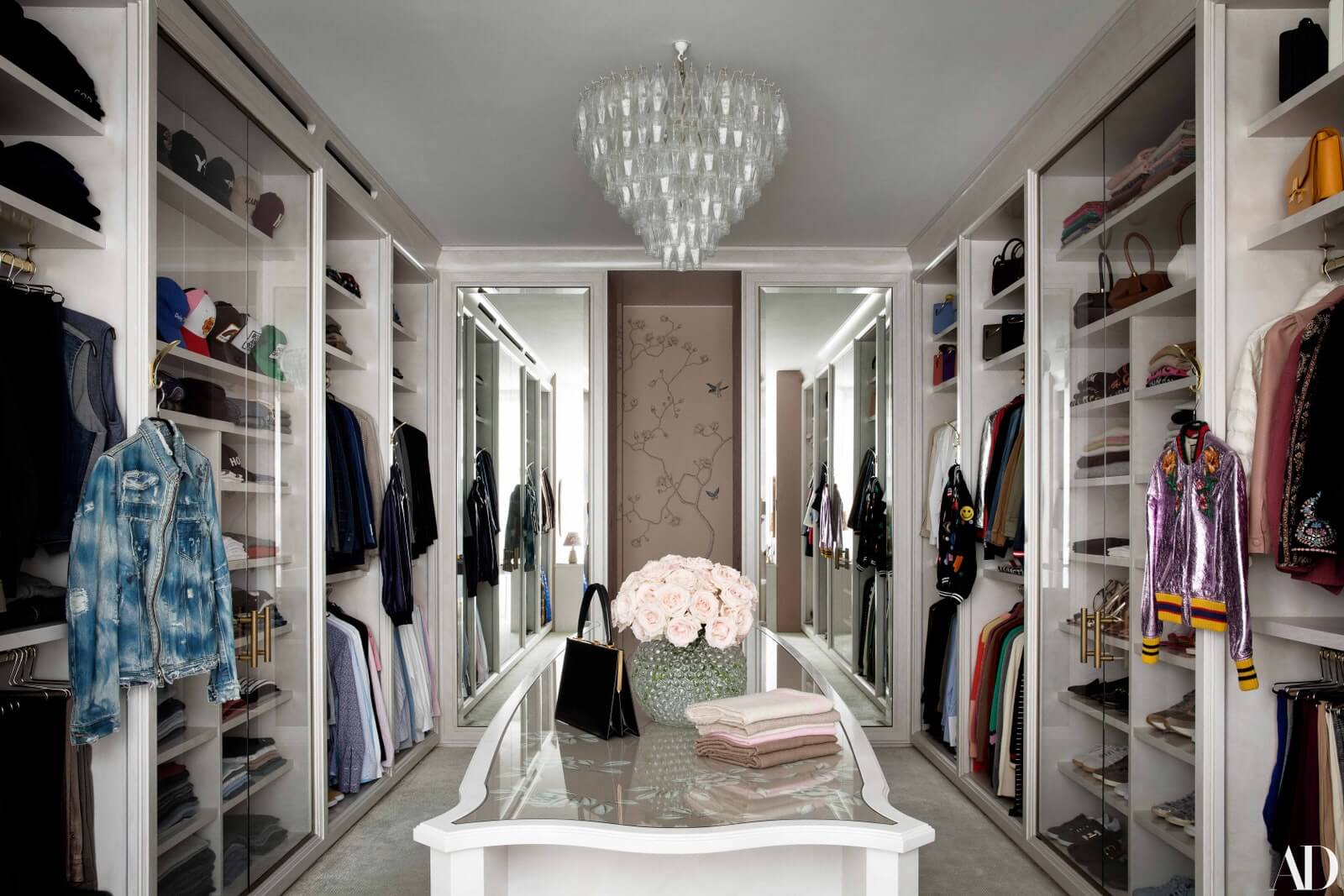 Her daughter's bedroom, a timeless and hospitality-looking bed with a floor-to-ceiling headboard in classic blue contrast with the dreamy pale pink walls. A dreamy de Gournay wallpaper covers the closet's doors.
de Gournay wallpaper is also present in the devised dressing room and links the walk-in wardrobe with the master bedroom.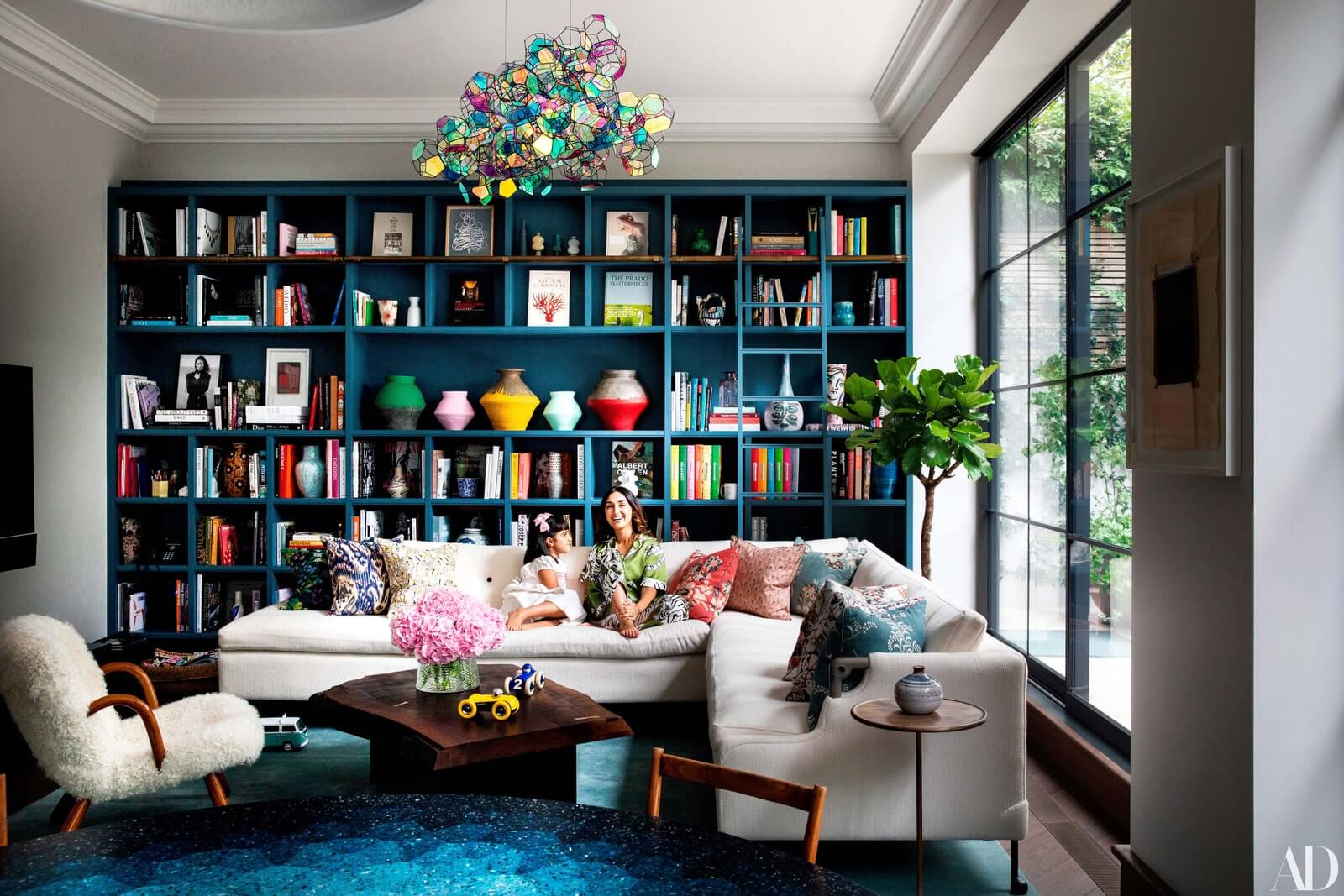 In the family room, a custom-made bookcase covers a wall from floor to ceiling. The bookcase was designed by Eiesha Bharti Pasricha and it displays cocktail books and some home accessories and artworks.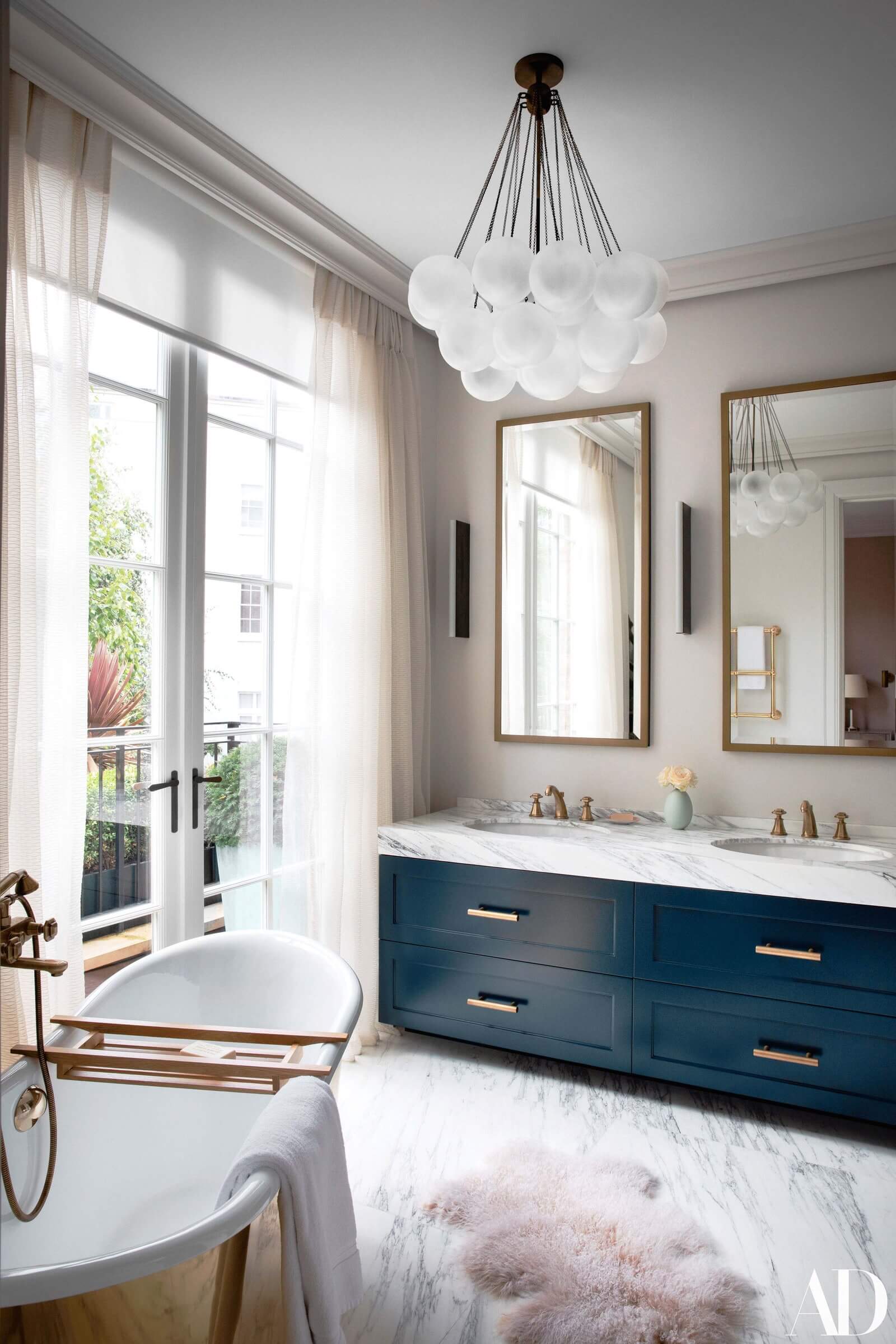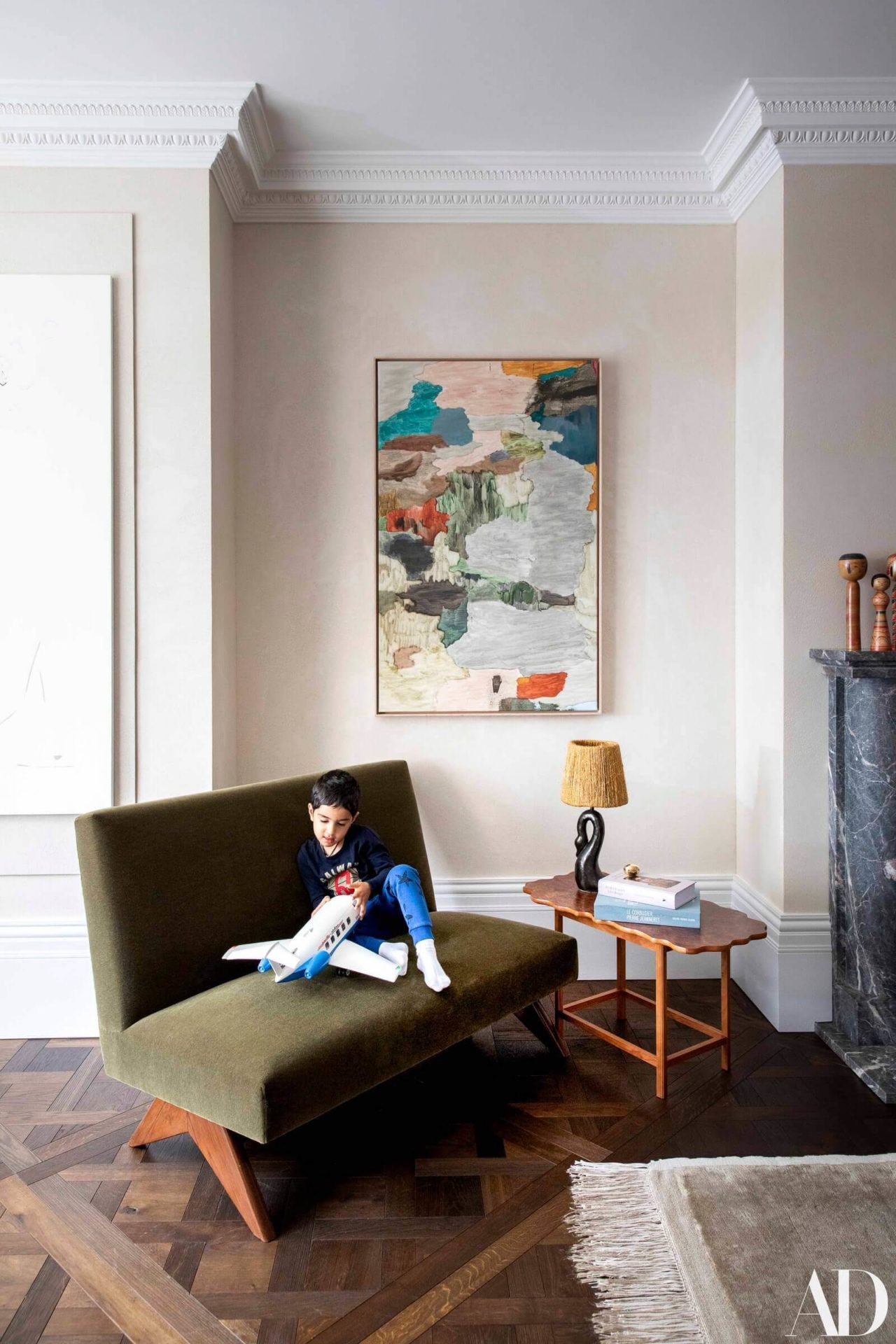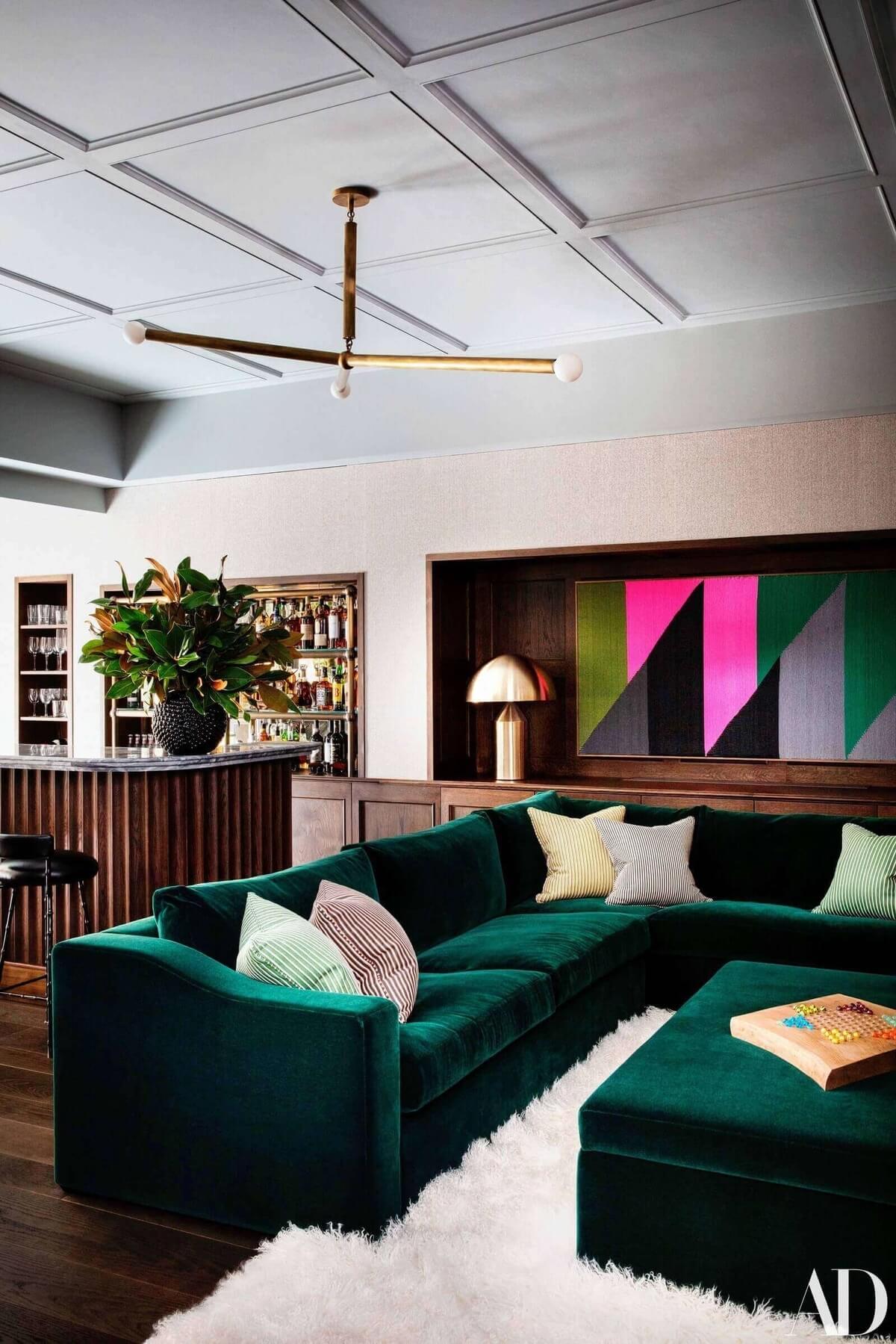 Discover another Art-Filled Home in Notting Hill By Interior Designer Peter Mikic and follow Hommés Studio on Pinterest for inspiration from Top Residential Projects.
Source AD
Photography Paul Raeside