This Memphis Milano apartment is avant-garde, scandalous, and cheeky. This refurbished apartment in Milan, designed by Studio Puntofilipino, is a charming solution to the familiar.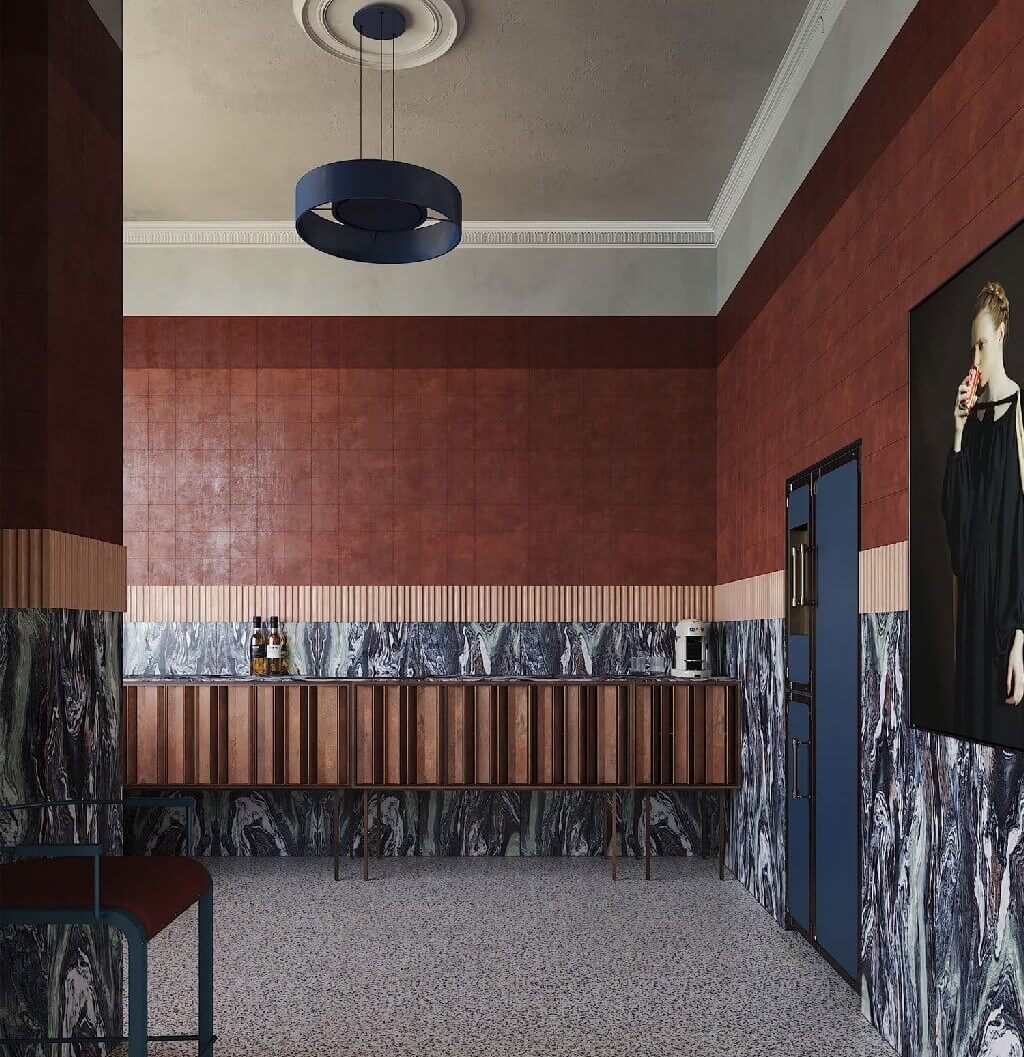 In order to bridge the aesthetic contrast between period interiors and contemporary expanse, the apartment stands out as a whimsical rebuke to the minimalist aesthetic and elegant austerity of mid-century modernism.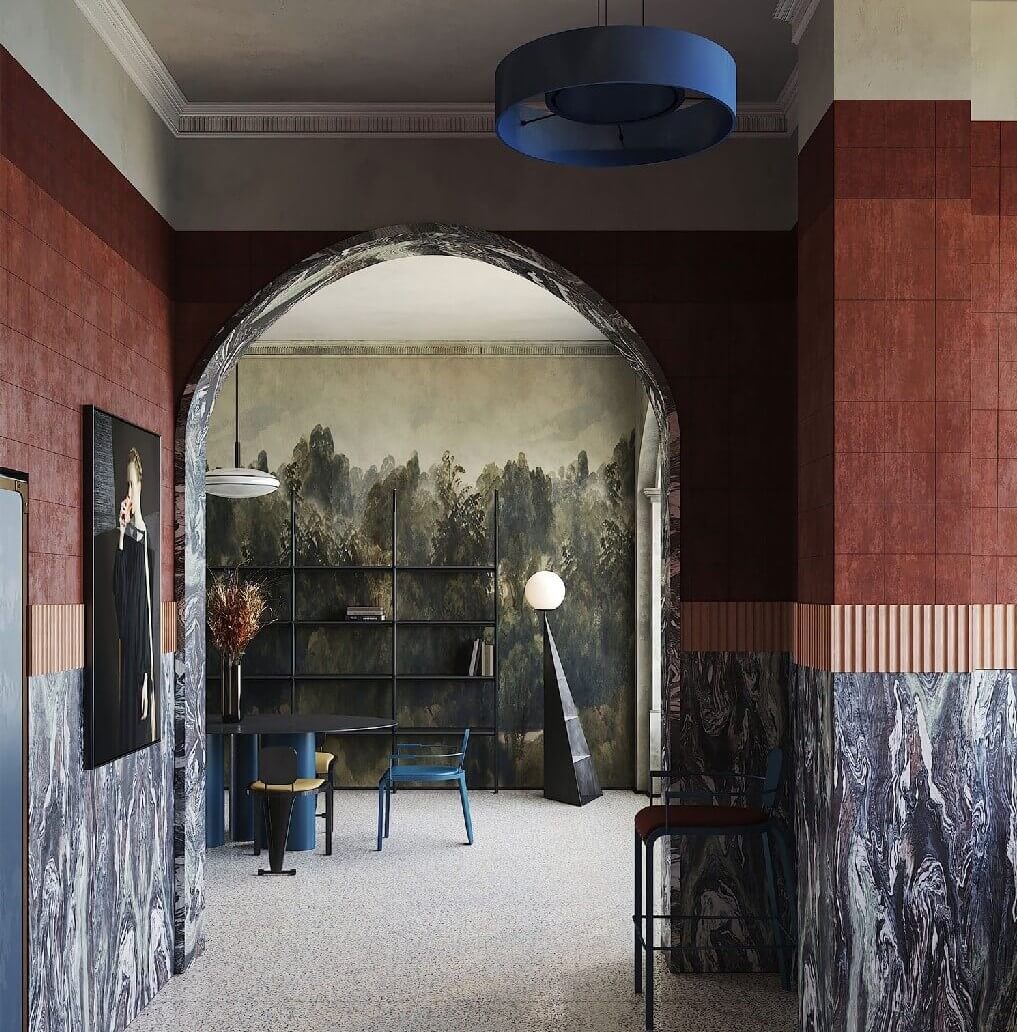 Aptly named Memphis Milano, the interior marries period stylings with the Memphis Group playful feelings. The original structure is conserved while classic motifs and materials are reinterpreted in a postmodern context.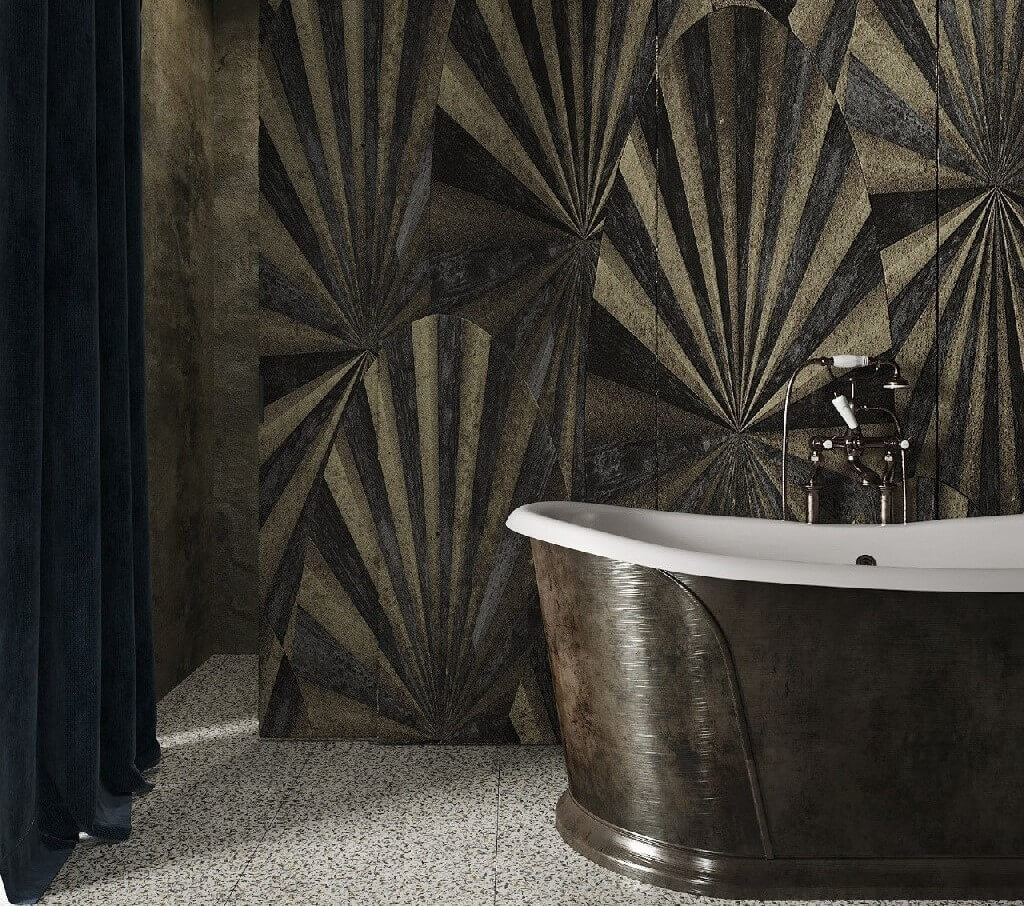 It is characterized by an eclectic sequence of colors, stretching from the walls to the metal joinery and plaster cornices. The carpets and curtains are paired to a harmonious selection of furniture, inspired by the Art Deco and Pop Art movements of the Memphis Group. Not only for its striking primary colors, synthetic materials such as laminate and terrazzo, and crazy geometry but also for its revolutionary cheekiness.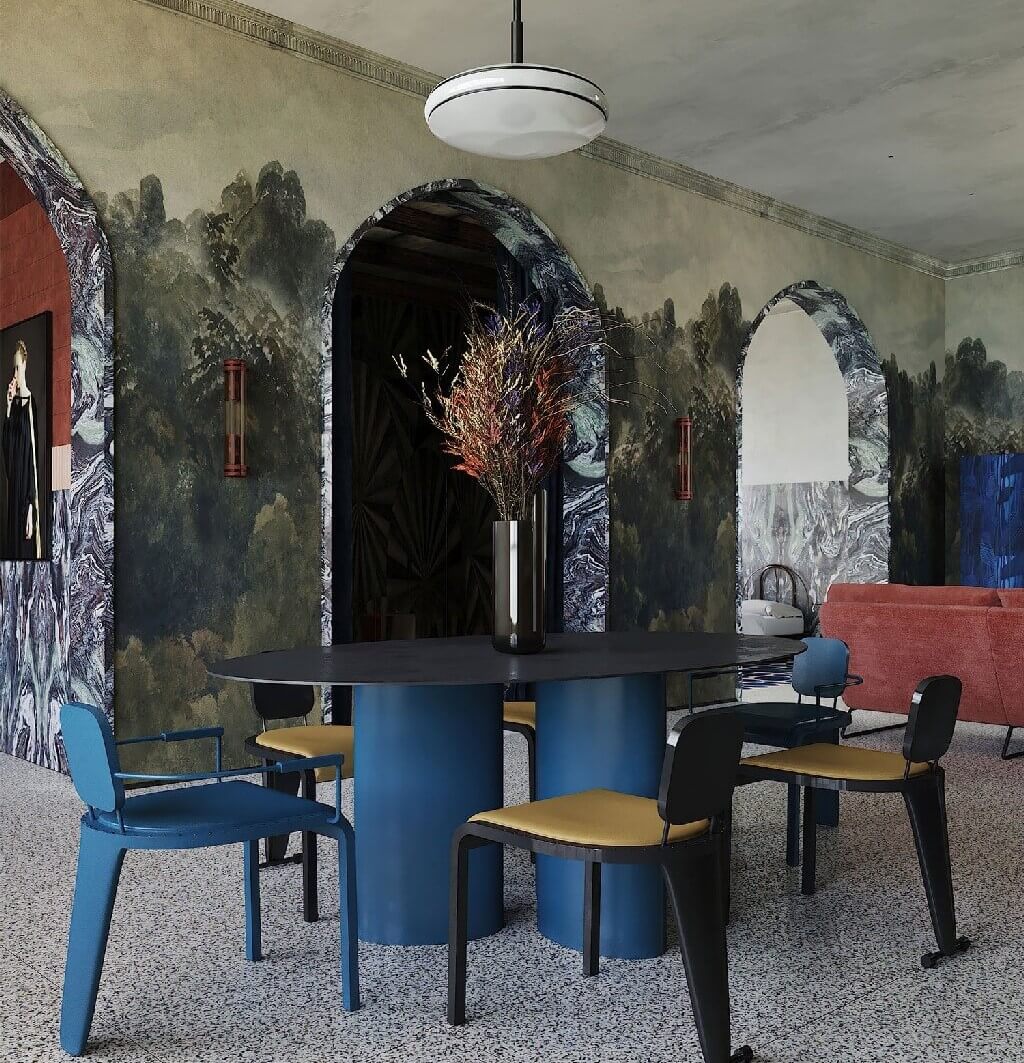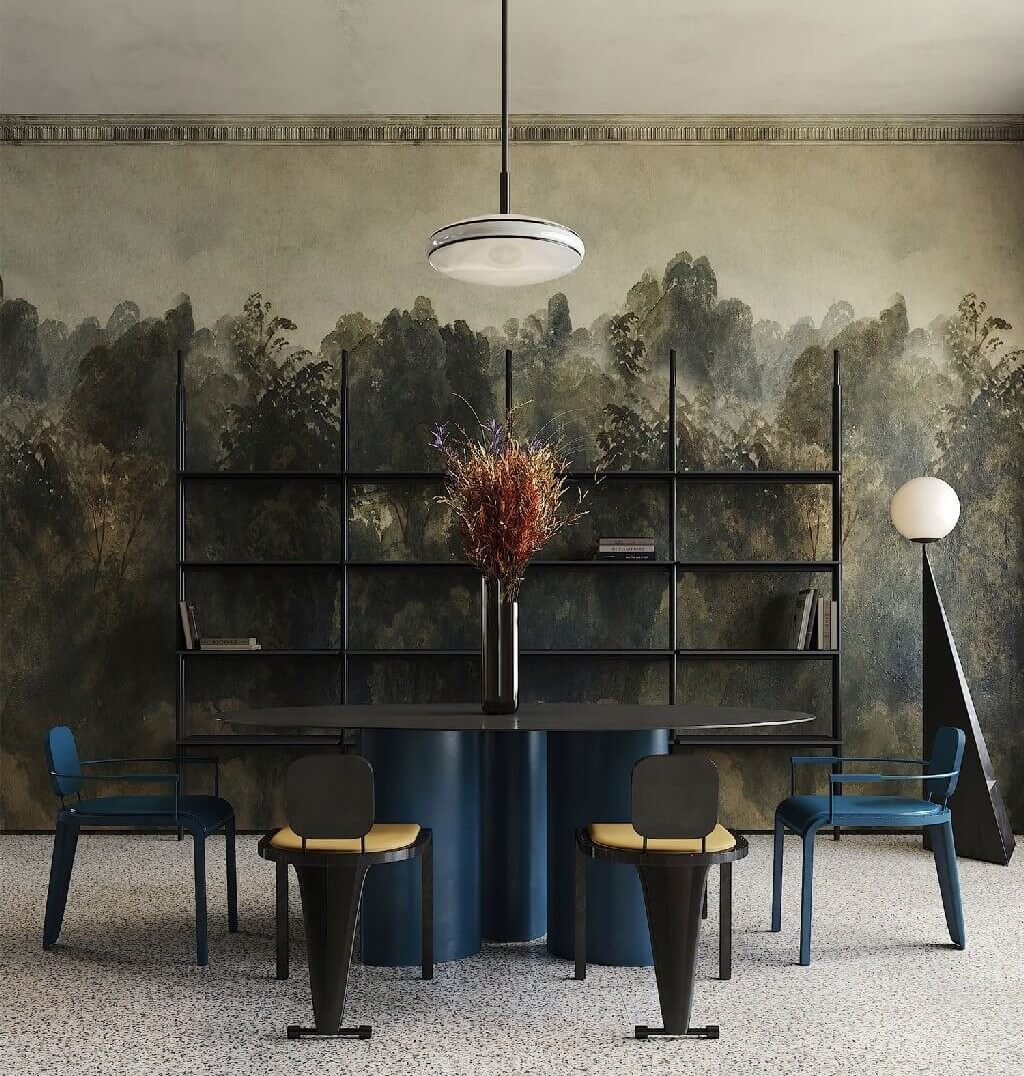 Designed for a couple of art professionals, the heart of the space lies in its walls. Taking the opportunity to experiment, Puntofilipino dipped the living room and kitchen in blue and white swirled marble. A nature-inspired fresco in the dining room is a dreamlike addition, seemingly lifting off the walls.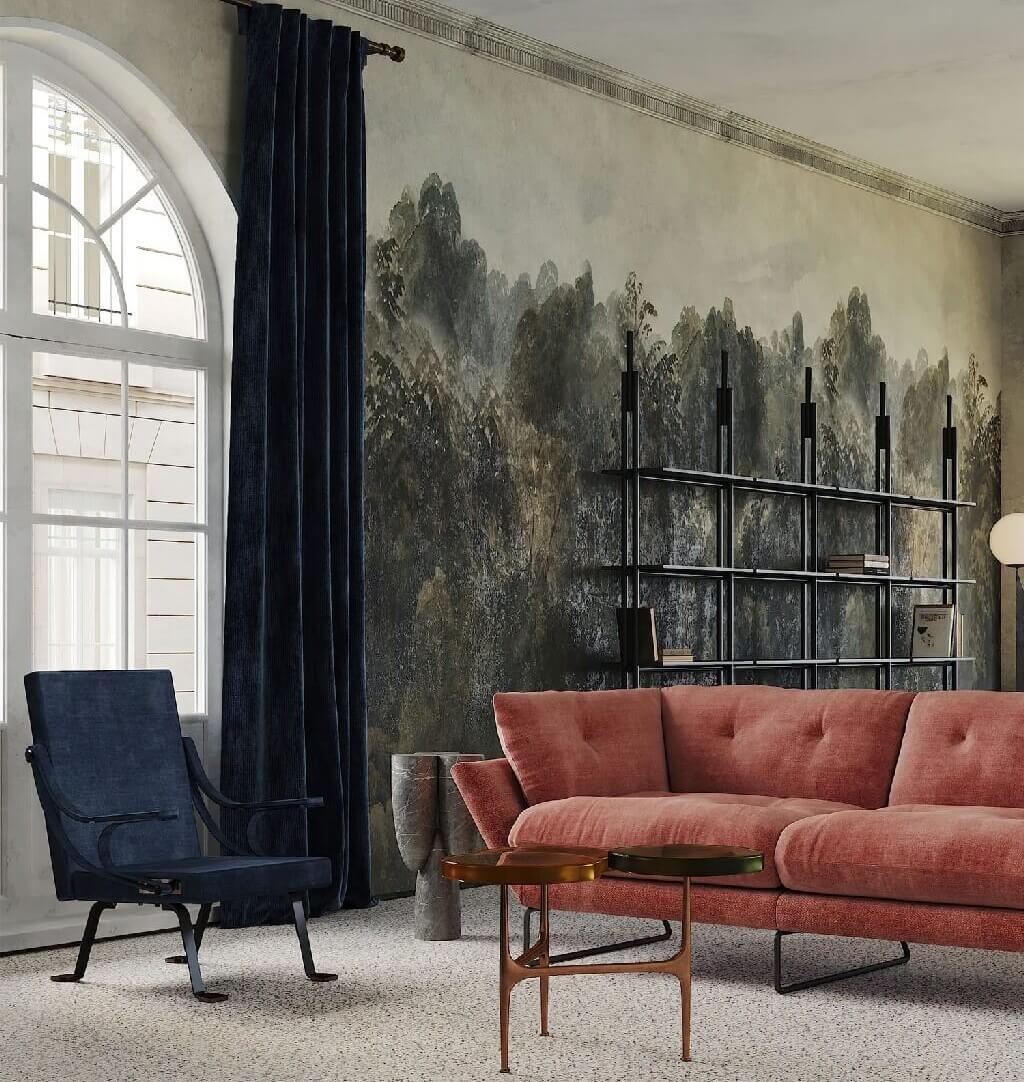 The classic arched openings are given a Memphis edge doused in the same blue and white swirled marble as the walls. The design and decor suitably classic, vibrantly geometric modernist furniture. Softly rounded upholstery offset the volume's strict silhouette and subdued palette of greys, blues, and brick red. Proving there is no divide too wide, Puntofilipino has found common ground between period interiors and the Memphis Group in a design that has left no wall untreated.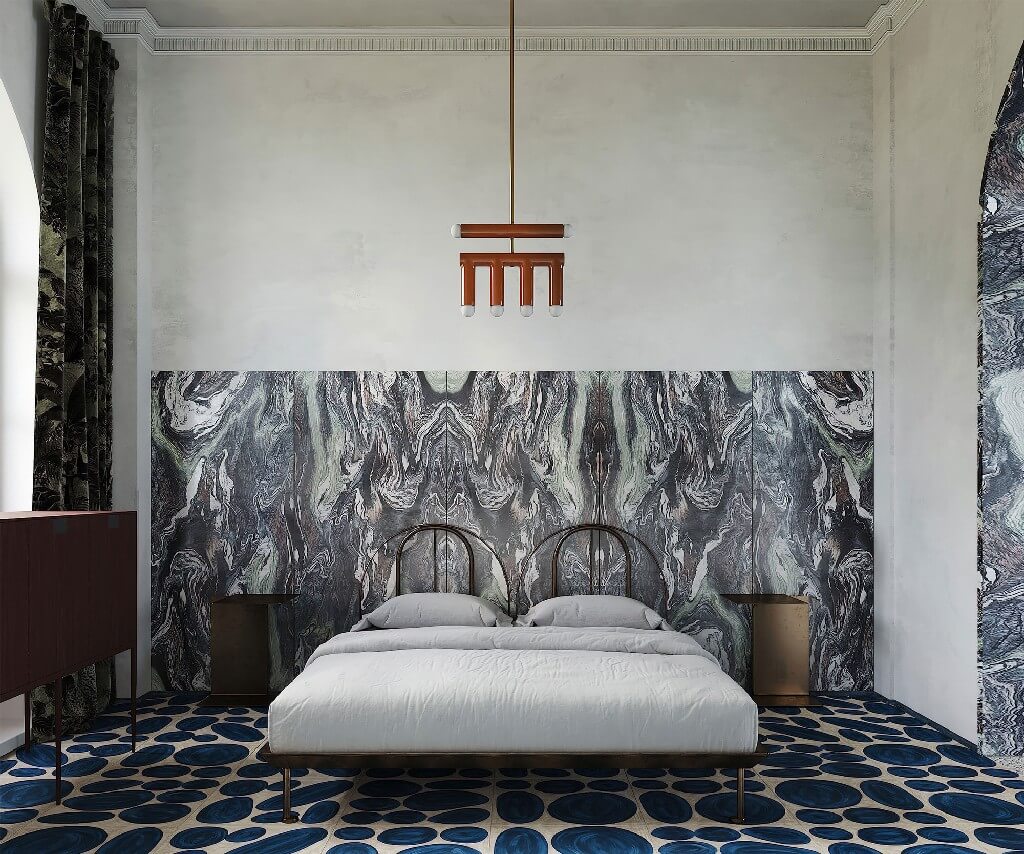 We really hope you liked our article. Feel free to pin all the images to your favorite Pinterest board. Meanwhile, you can also visit our Pinterest boards to get more inspirations.
Get more ideas for your projects and find functional, stylish, and sizable lighting and furniture choices:

Source: Yellowtrace