There is a new hotel in town that you'll be checking in or taking inspiration from your next hospitality project. Architectural Digest selected the best new hotels of 2020. Let's get to know the AD's 2021 Hotel Awards.

XIGERA SAFARI LODGE, BOTSWANA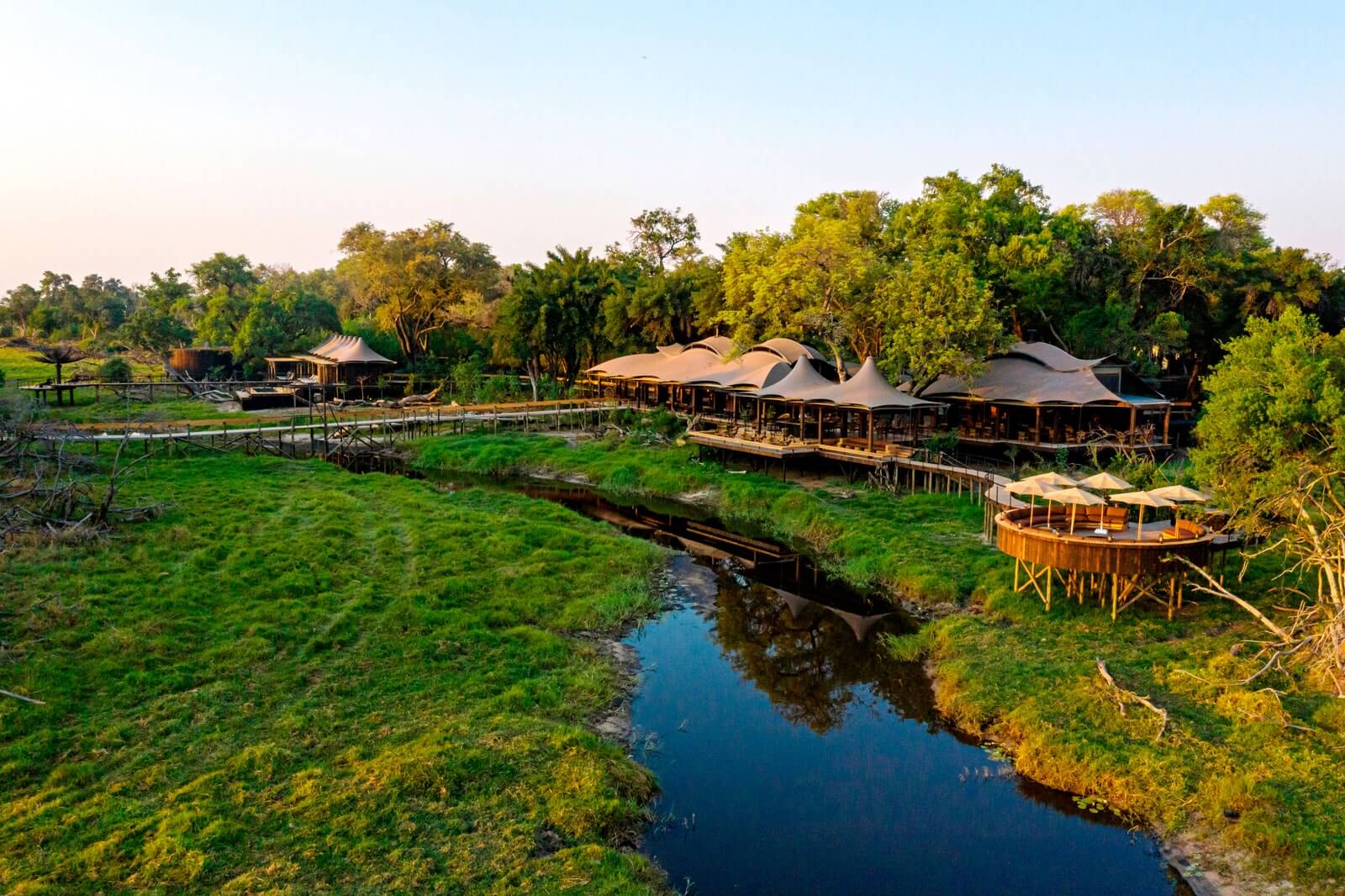 In the Republic of Botswana, there is a new resort to host safari lovers and South African artists. Xigera Safari Lodge is a luxury safari but an arts incubator as well. In Botswana, this is one of the best new hotels of 2021.
SHIROIYA HOTEL, JAPAN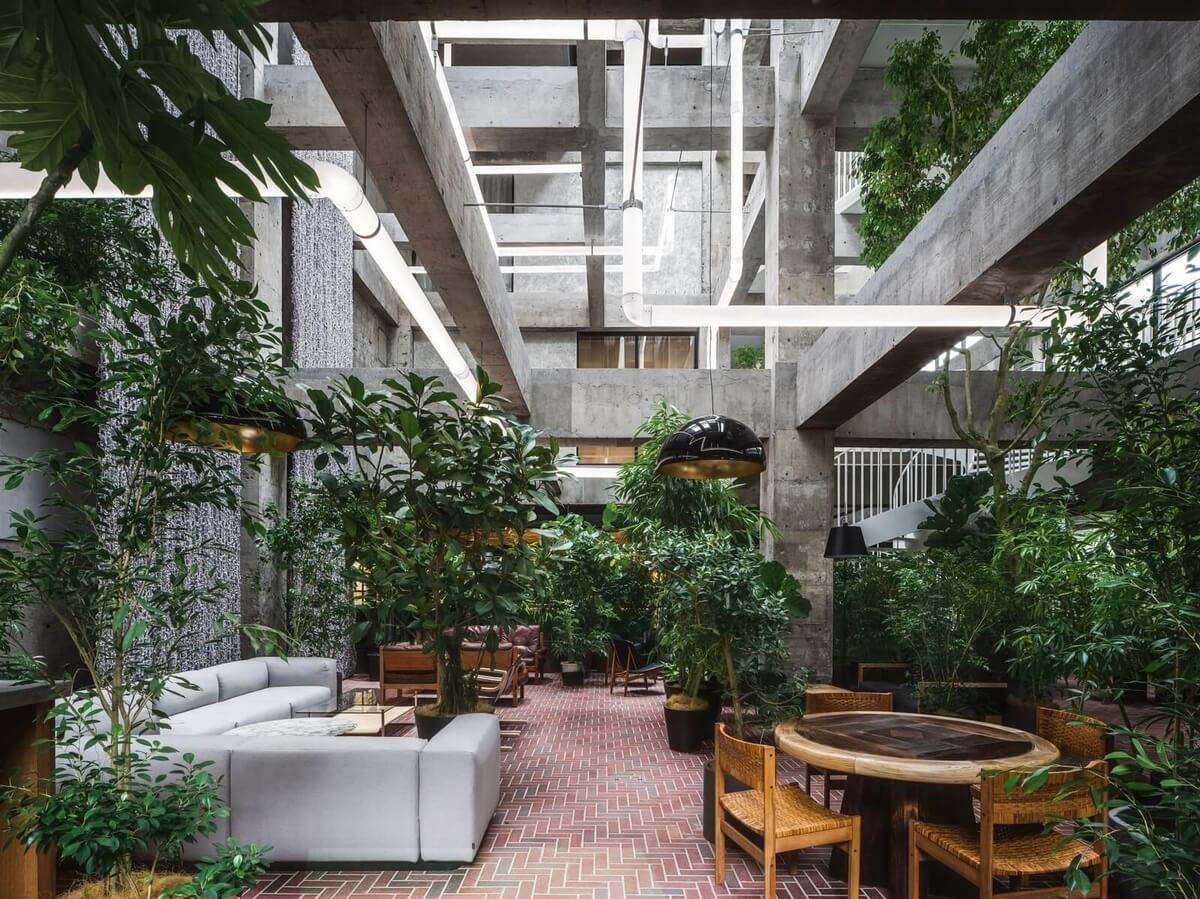 Architect Sou Fujimoto designs one of the best new hotels of 2021 in a historical silk manufacturing site. Shiroiya Hotel is a biophilic design dream. The architect combines the industrial look of the hotel with a green-roofed tower. Inside the hotel, varied greenery meets boho style and industrial brutalist architecture.
MAYFLOWER INN & SPA, CONNECTICUT
Mayflower Inn & Spa is not a new building, but sure it has a new face. Located in Connecticut, the hotel and spa underwent a renovation in 2020. Celerie Kemble redecorated the Auberge Resort. The result is a country-style gem.
ONE & ONLY, MONTENEGRO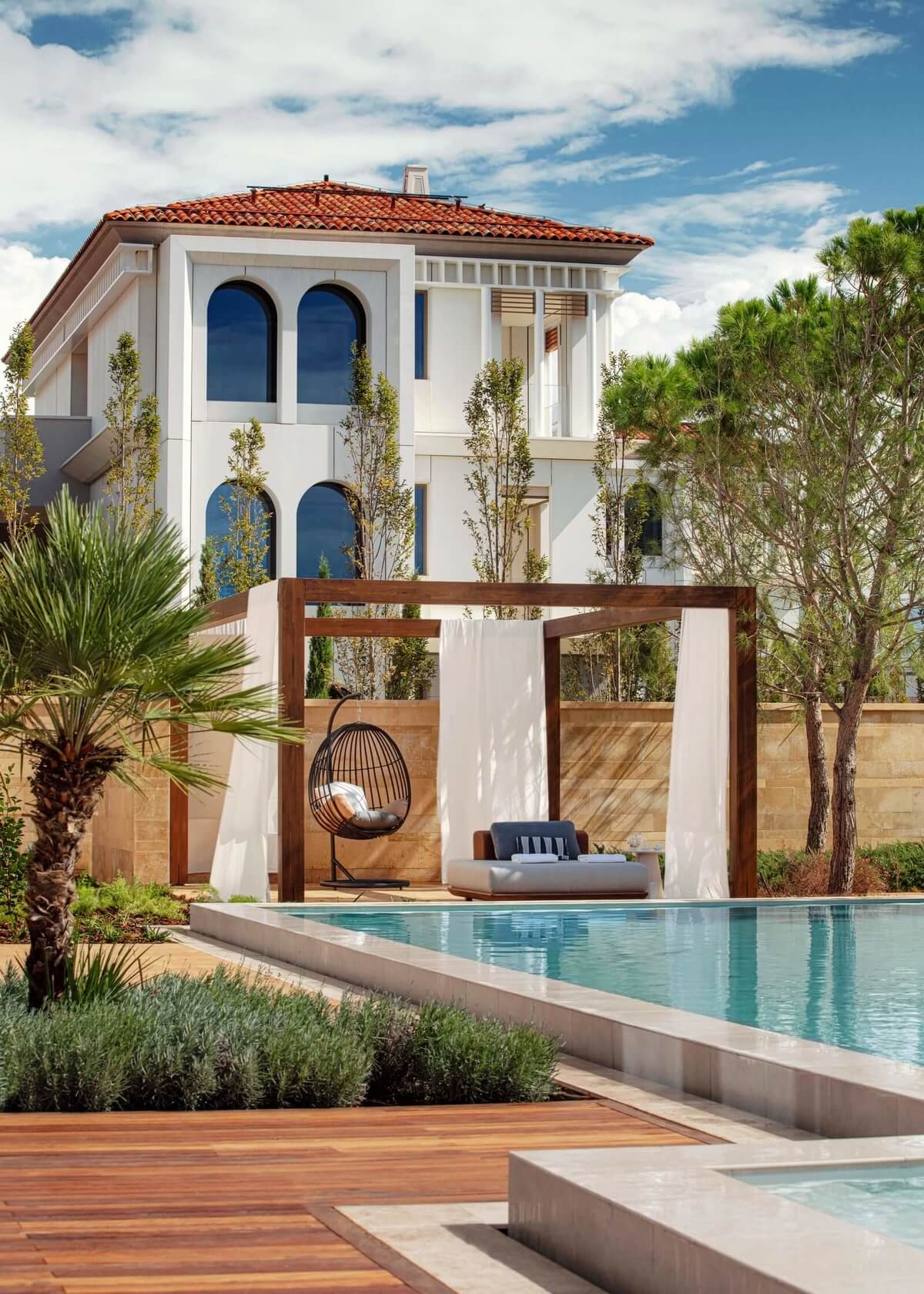 One & Only Resorts makes it European debut in Montenegro. At Montenegro, besides the amazing weather, you'll find an amazing neo-classic building and an outdoor area with eerything you need to enjoy the summer – a pool and a daybed.
CASTELLO DI RESCHIO, ITALY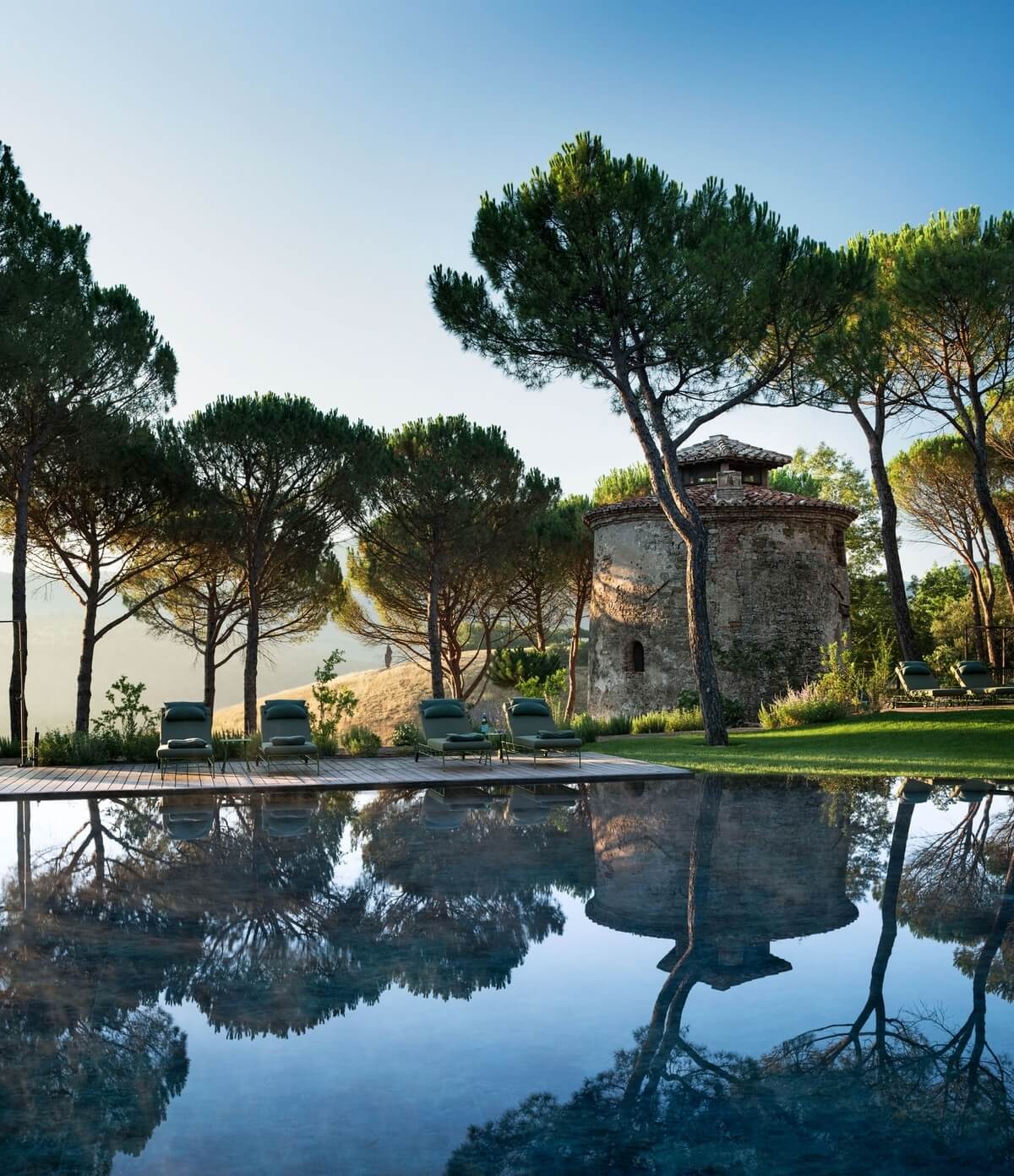 A 1000 years old castle in Umbria, Italy, is one of the best new hotels of 2021 by AD. Castello di Reschio is a former castle that was renovated by Benedikt and Nencia Bolza. In addition to the 36 rooms, the architects created a stunning Mediterranean landscape with olive trees and vineyards.
MIRAVAL BERKSHIRES, MASSACHUSETTS
Miraval Berkshires is a peaceful retreat in Massachusetts. At this new hotel and spa, you can enjoy Equine meditation, beekeeping, facial massage, or a yoga class. This new luxury hotel is a wellness center as well.
PATINA MALDIVES, MALDIVES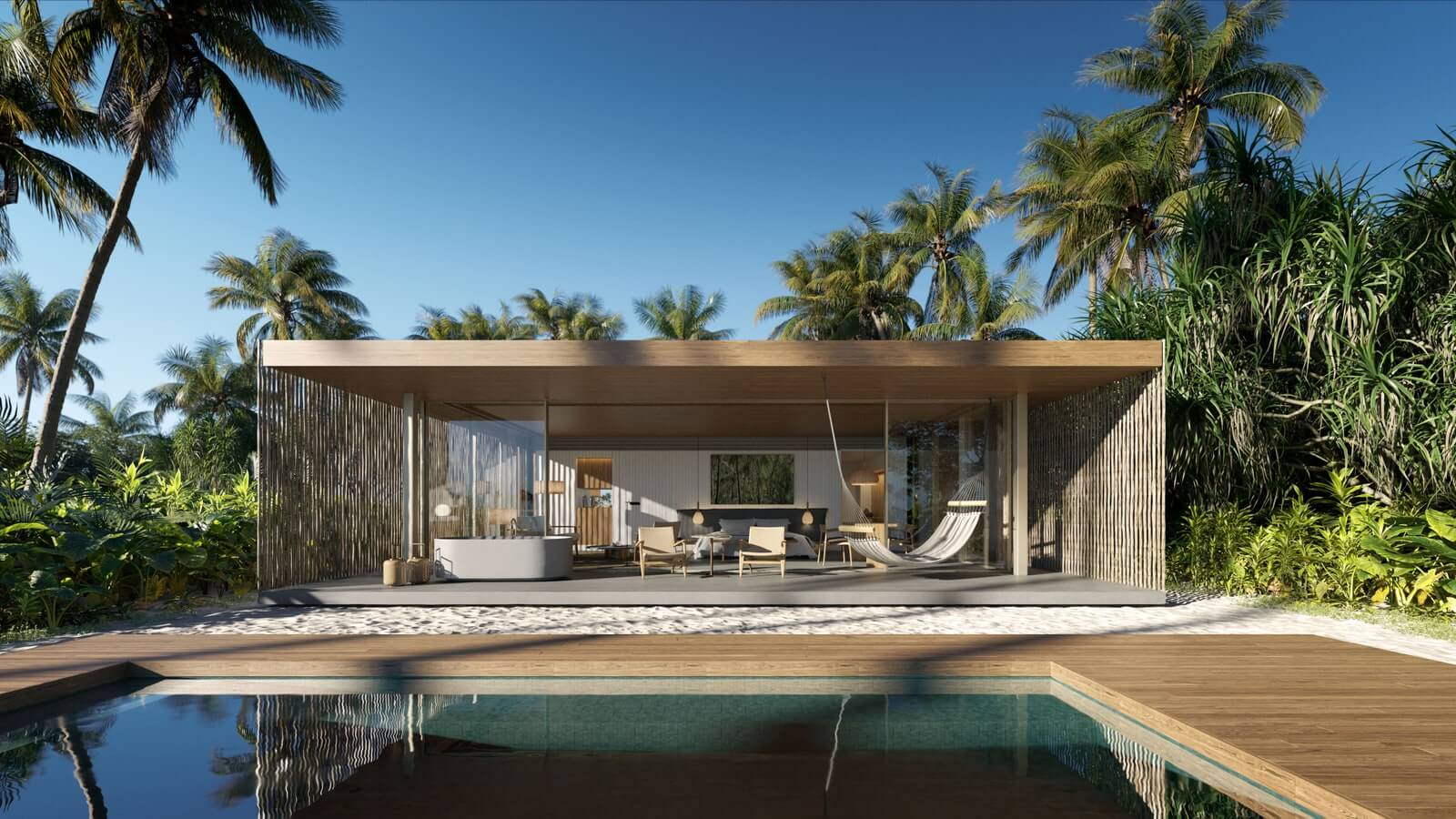 Brazilian architect Marcio Kogan designs another paradise on earth on Maldive's Fari Islands. Patina Maldives has 20 villas both beachfront and overwater. The neutral color architecture allows the landscape to properly shine.
THE MAKER, NEW YORK
Three historic building in Hudson meet and welcome a new luxury hotel in New York. The Maker has 11 rooms, all dedicated to talented artists and artisans of Hudson.
THE RITZ-CARLTON MALDIVES, MALDIVES
Fari Islands are the go-to destination in order to experience some of the best new hotels of 2021. In addition to Patina Maldives, The Ritz-Carlton sets 100 villas. The new luxury escape on the Maldives was designed by Kerry Hill Architects. This new luxury resort is sustainable. For instance, the structure is pre-fabricated, the energy system is powered by the sun and the villas are fully integrated with the landscape.
PARADERO TODOS SANTOS, MEXICO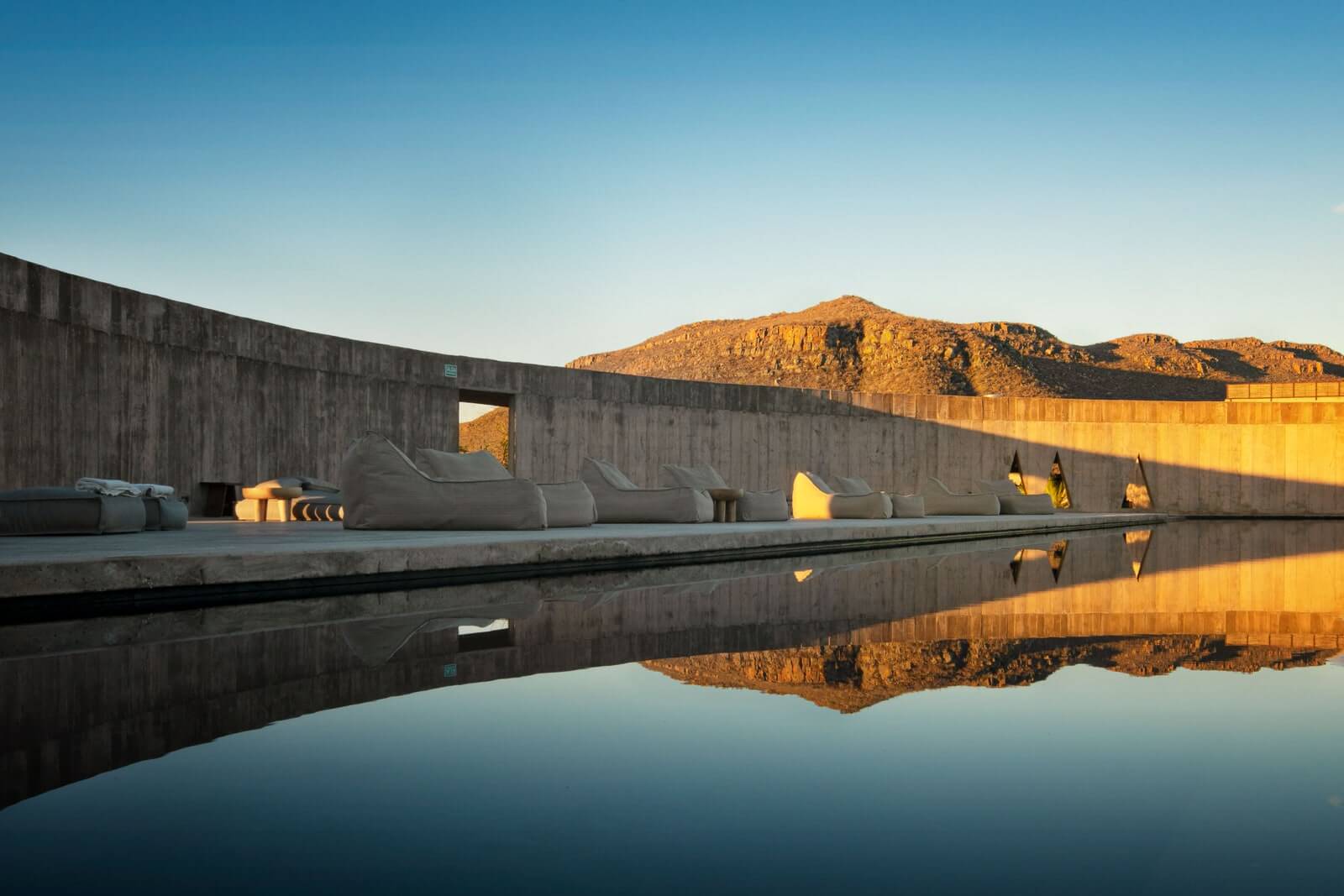 With a rough look, Paradero Todos Santos is the new best hotel in Mexico, according to AD. With an unworldly landscape, this luxury hotel is at one with the land. The concrete of the hotel merges with the rusty walls of the desert. It is very likely that if you check-in, you won't want to check out.
ONE & ONLY MANDARINA, MEXICO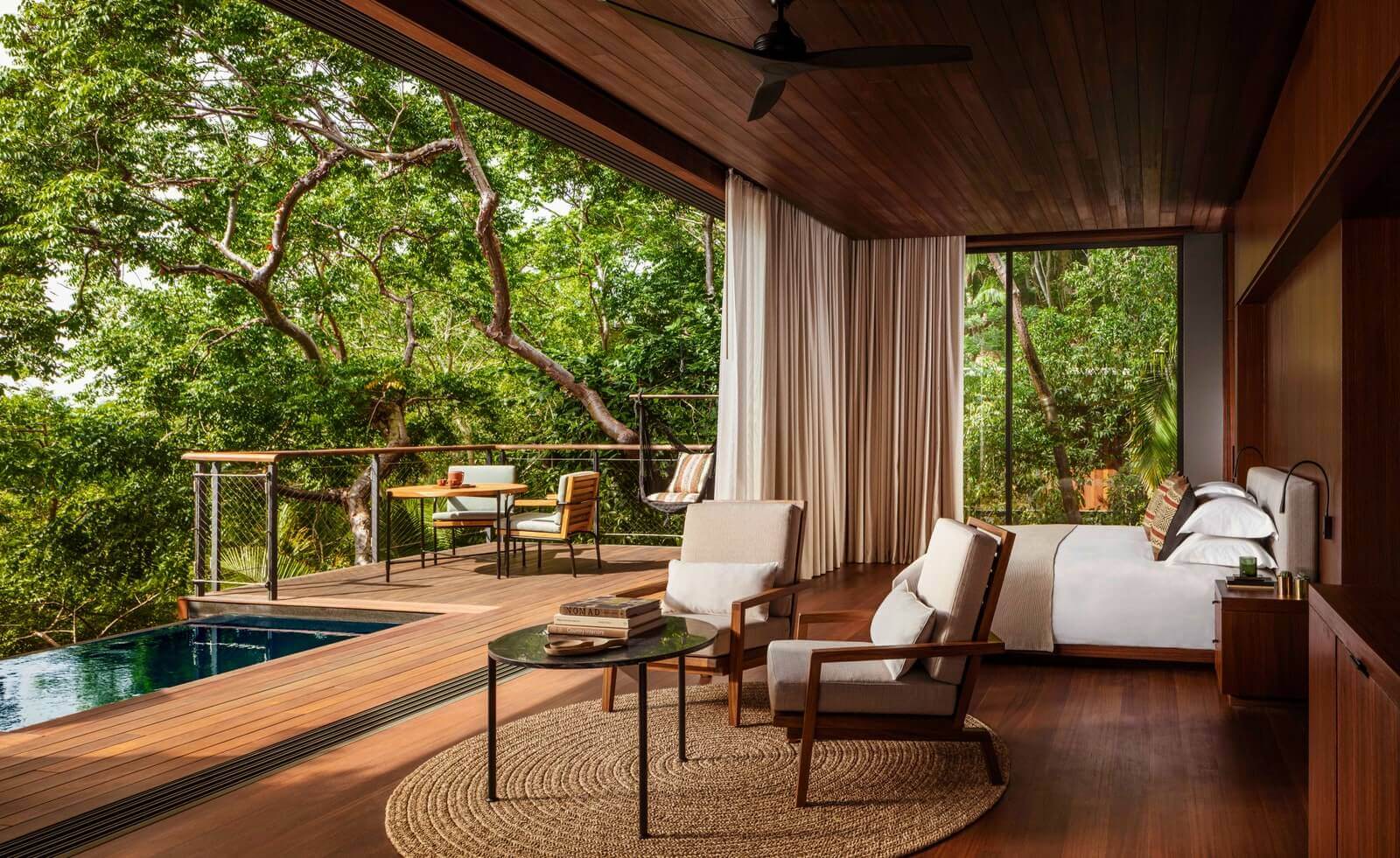 It's not only in Montenegro that One & Only resort dropped one of the best new hotels of 2020. In Mexico, a resort surrounded by a tropical florest awaits you. This is another exemplar of a sustainable design.
NoMad, LONDON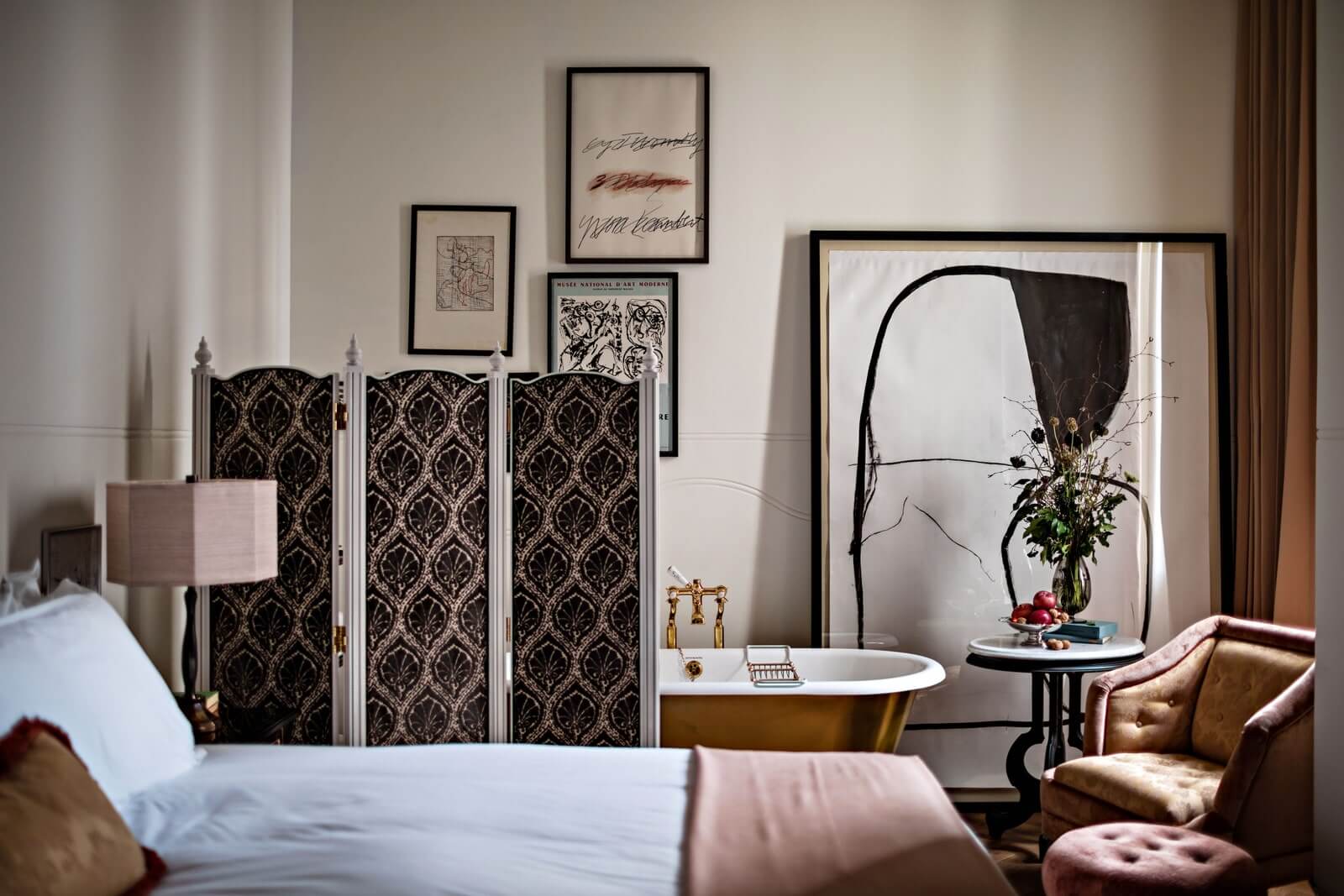 NoMad in London honors the best of English interior design. Top AD 100 practice Roman and Williams transformed the former courthouse into another award-winning hotel in London.
HOTEL THE MITSUI, JAPAN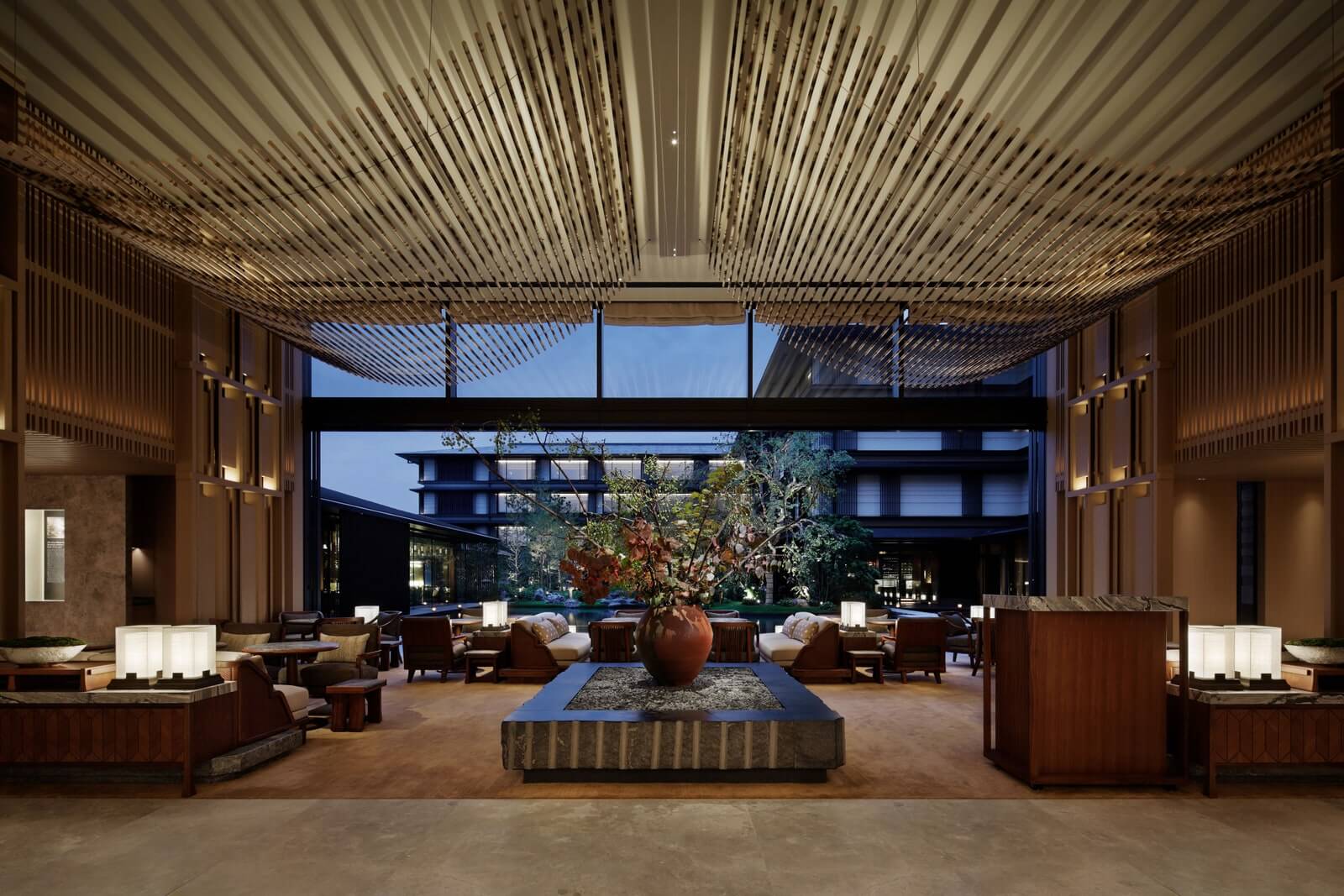 As soon as we see it, we perceive the Japanese-style. The Mitsui is a 300 years old estate that nows has a contemporary interpretation of Japanese visual culture on interiors and architecture. This hotel in Kyoto is a luxury hotel with 161 rooms.
LIFE HOUSE NANTUCKET, MASSACHUSETTS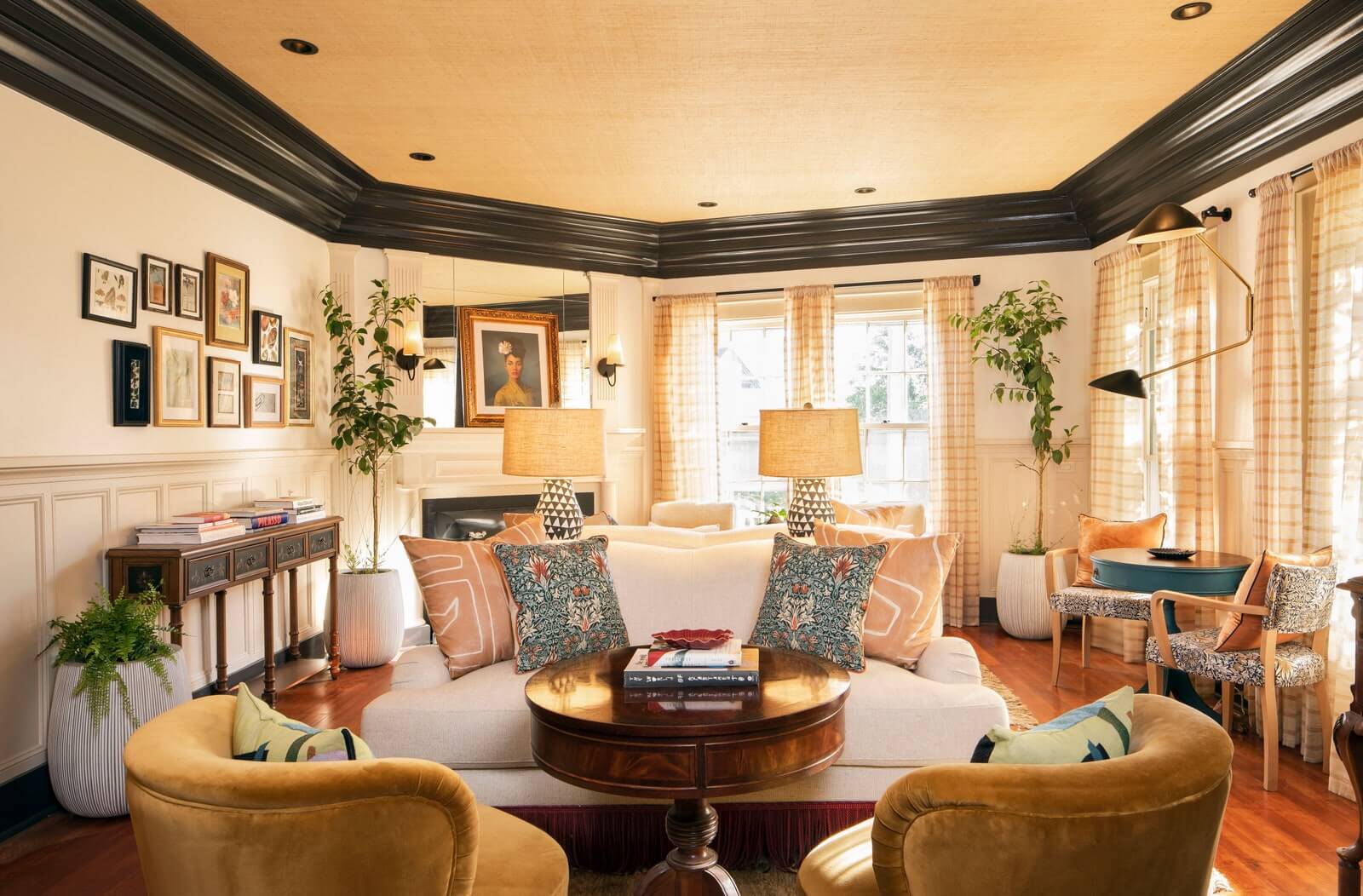 Massachusetts has gained not one but two new hotels that are considered the best out of 2020 openings to AD. Life House Nantucket is a 200 years old private estate turned into a luxurious eclectic inn.
KALESMA MYKONOS, GREECE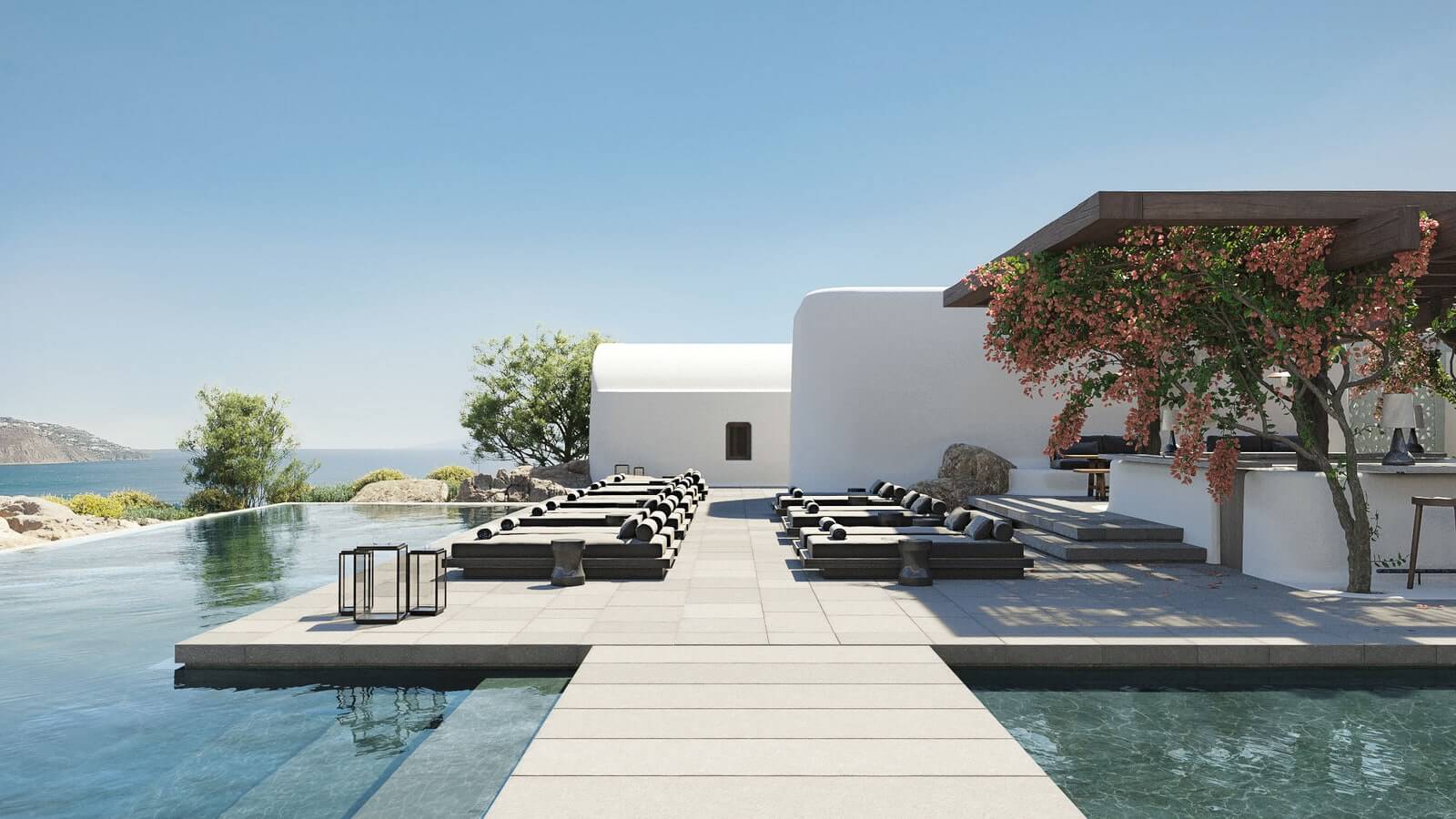 Kalesma is the best new hotel in Mykonos. A top summer destination needs to answer the expectations of the clientele. Kalesma Mykonos has 25 suites and two villas. The hotel has the typical greek aesthetic – immaculate white walls, an amazing blue landscape, and a Mediterranean garden.
THE JOHRI AT LAL HAVELI, INDIA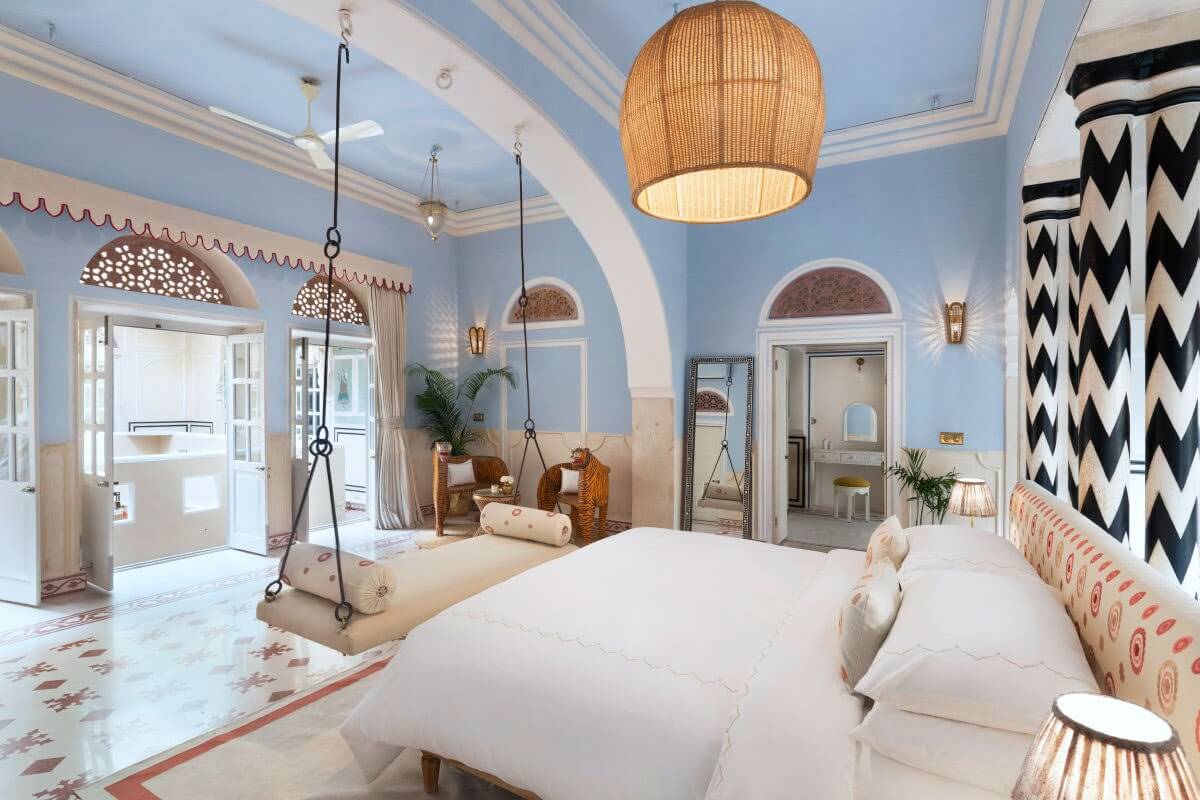 Located in the Pink City, The Johri at Lal Haveli, a 19th- century home has been transformed into a dazzling five-suite resort at the hands of The Gem Palace jeweler Siddharth Kasliwal, his business partner Abhishek Honawar, and designer Naina Shah, who enlisted expert Indian artisans for murals, embroidered headboards, and more.
HOTEL MAGDALENA, TEXAS
AD100 architects Lake | Flato devised a network of four unique buildings constructed using sustainable mass timber. The Hotel Magdalena in Texas has an outdoor pool with sloping landscapes, planted with native species.
HOTEL LES DEUX GARES, PARIS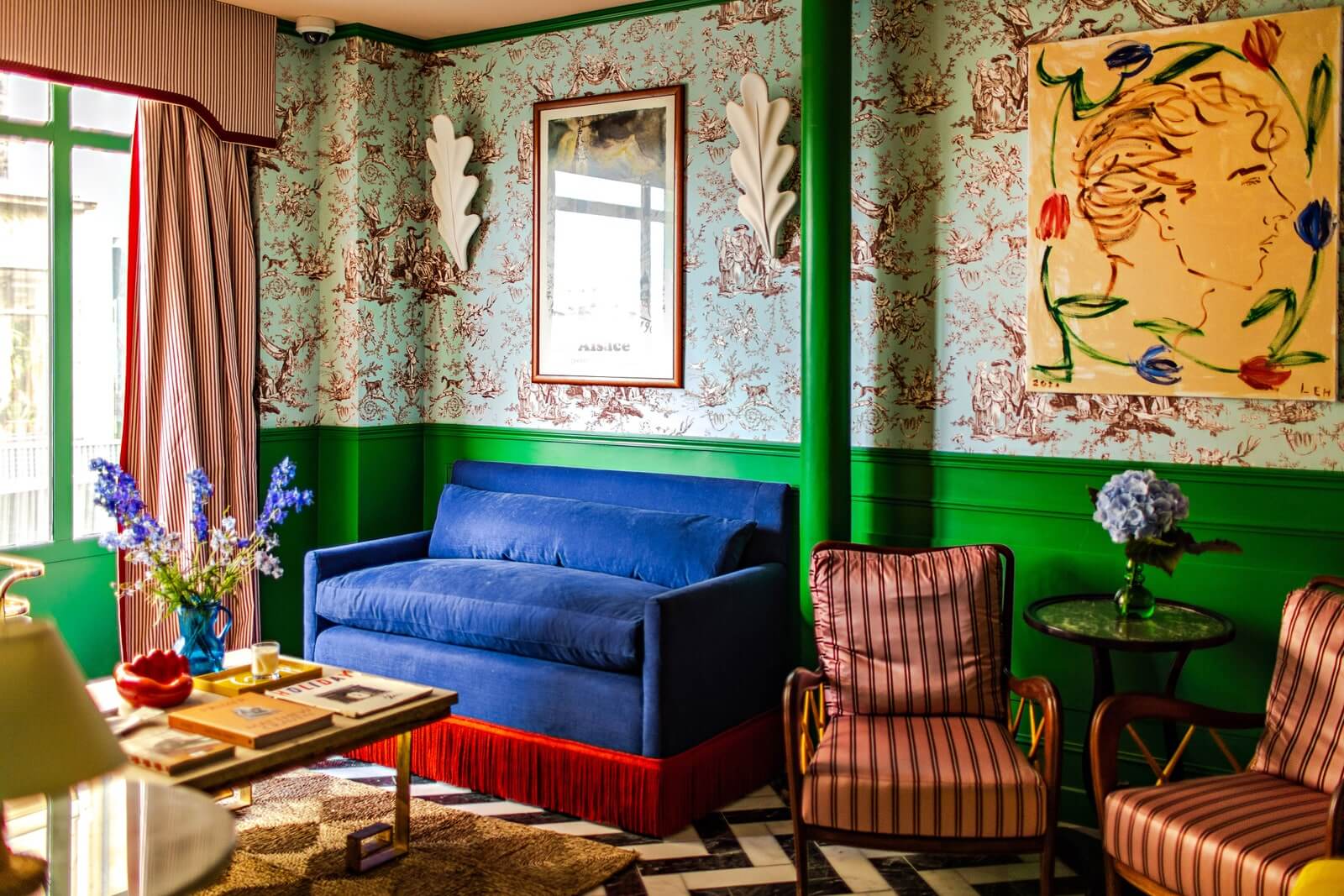 Hotel Les Deux Gares in Paris could have been inspired by Frida Khalo due to the color composition of the interiors. The British Designer Luke Edward Hall brings back the French charm of the end of 19th Century. Nevertheless, Luke Edward Hall gives it a bold and contemporary flair.
DUMA TAU, BOSTWANA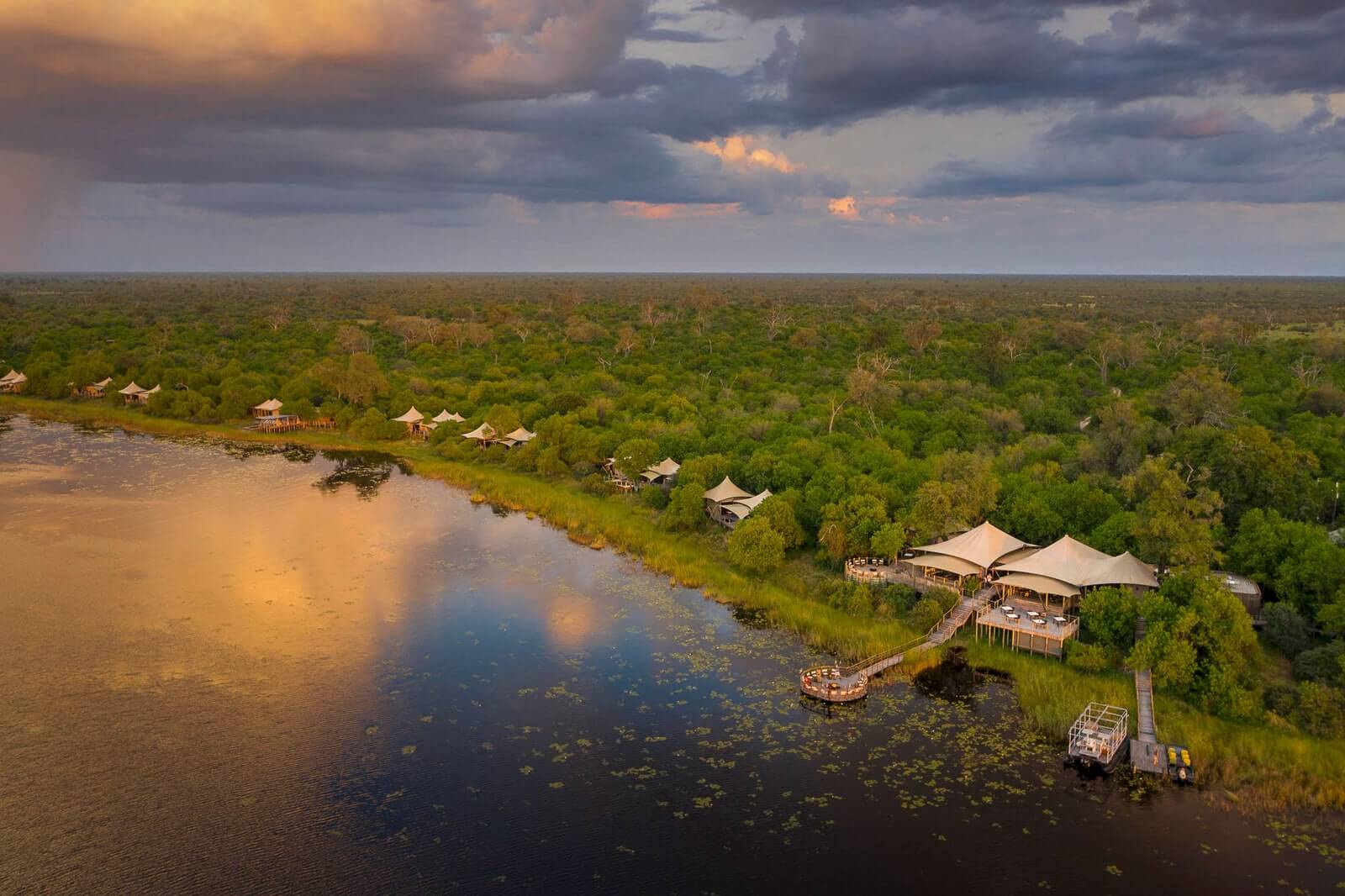 Botswana is where you should travel to in order to experience a luxury safari or to glamping in style. This is another one of the best new hotels of 2020. Duma Tau focus on wellness and sustainability. The new fitness center and spa features a lap pool that juts out over Osprey Lagoon, while solar energy keeps the tented accommodations all off the grid.
COMMODORE PERRY ESTATE, TEXAS
Ken Fulk gets awarded for Commedore Perry Estate. The interior designer revamps the historic Austin mansion which is now an Auberge Resort.
SPLENDIDO MARE, ITALY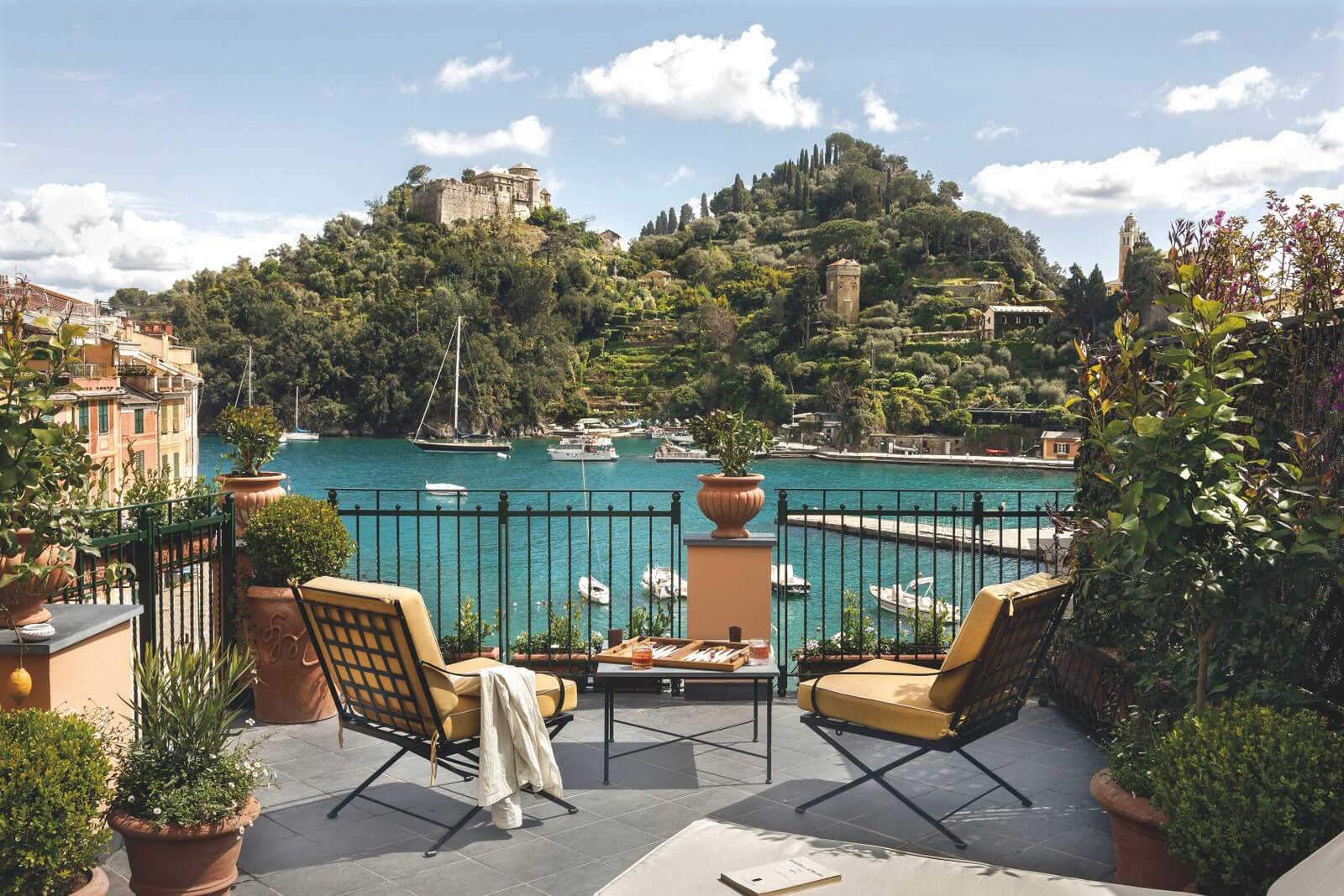 Splendido Mare in Italy is perfect to practice the dolce far niente. This facility of Belmond was redecorated by the French due Festen.
CAMP SARIKA, UTAH
Camp Sarika is a camp next to the main resort at Amangiri. It is perfect to a luxury glamping surrounded by the immense beauty of the desert.
ACE HOTEL, BROOKLYN
Roman and Williams is author of another best new hotels of 2020. At Atelier Ace, industrial details blend with artisanal touches.
THE GREEN O, MONTANA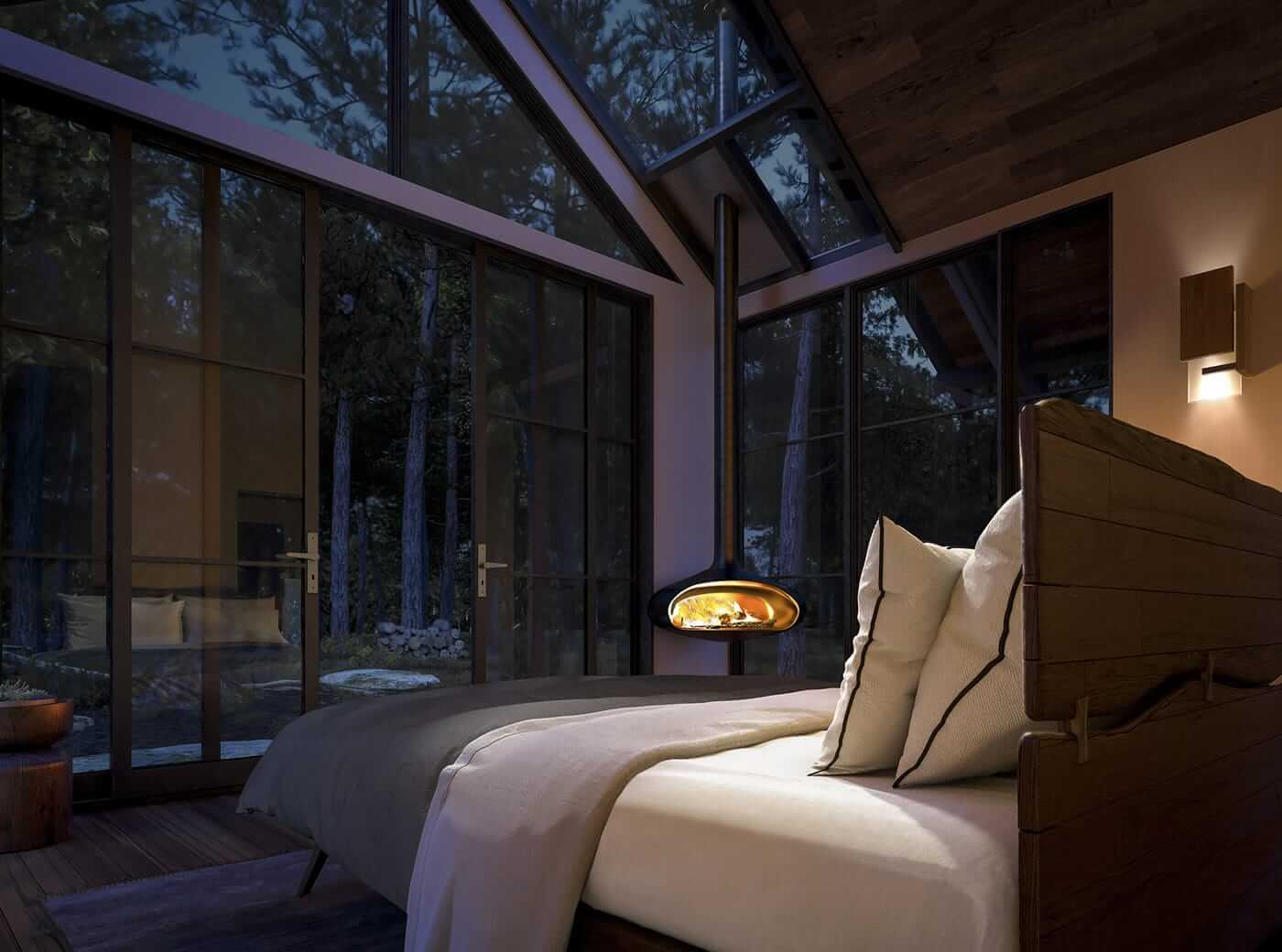 The Green O in Montana is an adults-only glamping that features 12 houses with a stunning contemporary design. Each of them has been designed and sited for maximal privacy and enjoyment.

If you are insterested in getting to know more stunning hotels around the world, visit our Pinterest and pin the hotel design ideas that inspire you the most.
Source: AD