Every building tells a story, and this one designed by Jessica Schuster Design is no exception. In New York, where every inch of real estate counts and no square footage goes unclaimed.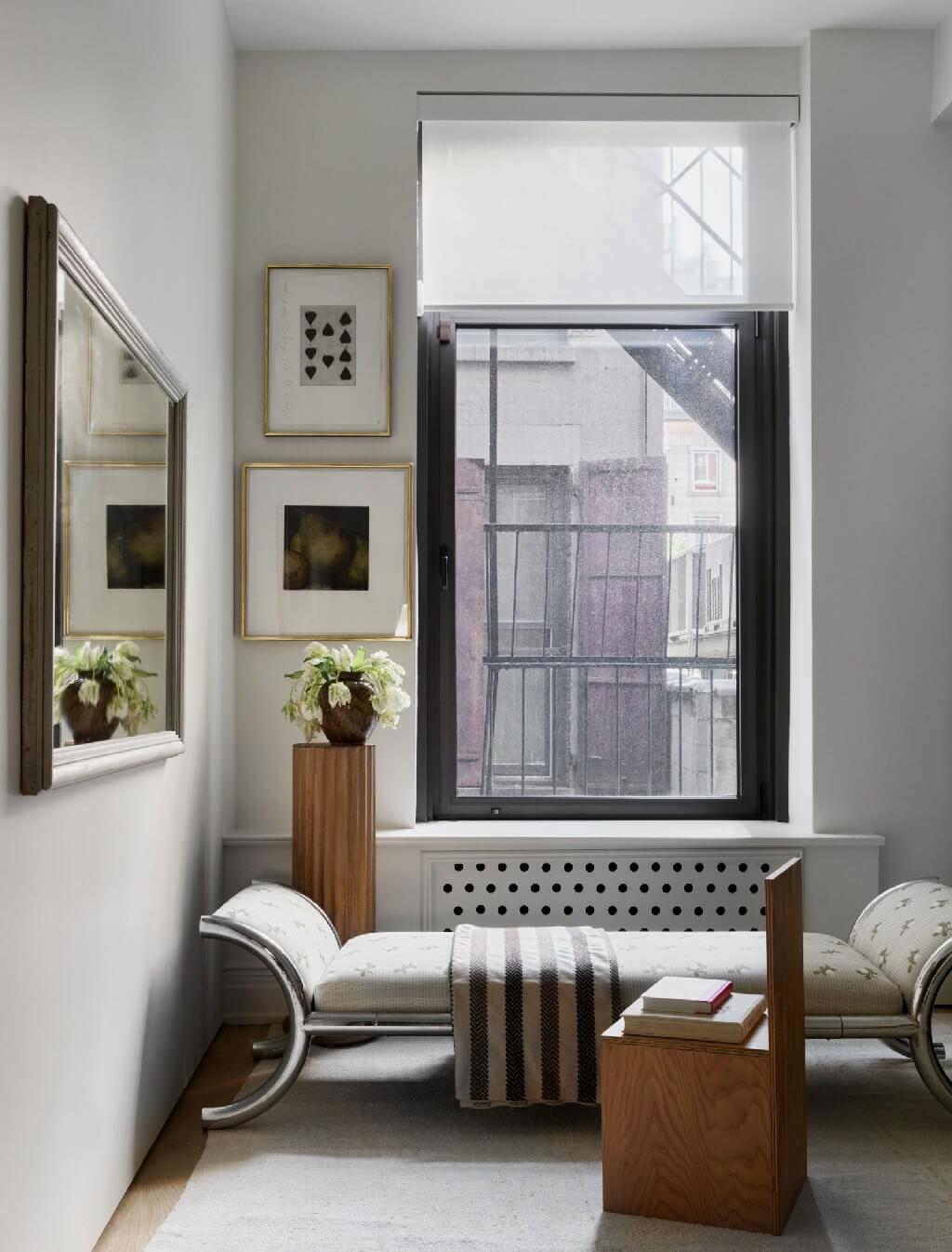 An interior designer and a client are completely in tune in a perfect world, two minds thinking as one. There is no need to explain the appeal of asymmetry, say, or the joy of splurging on hand-painted wallpaper. This is just the kind of synchrony Jessie Schuster Design experienced while working on renovating a spacious Manhattan loft inside an old factory in SoHo.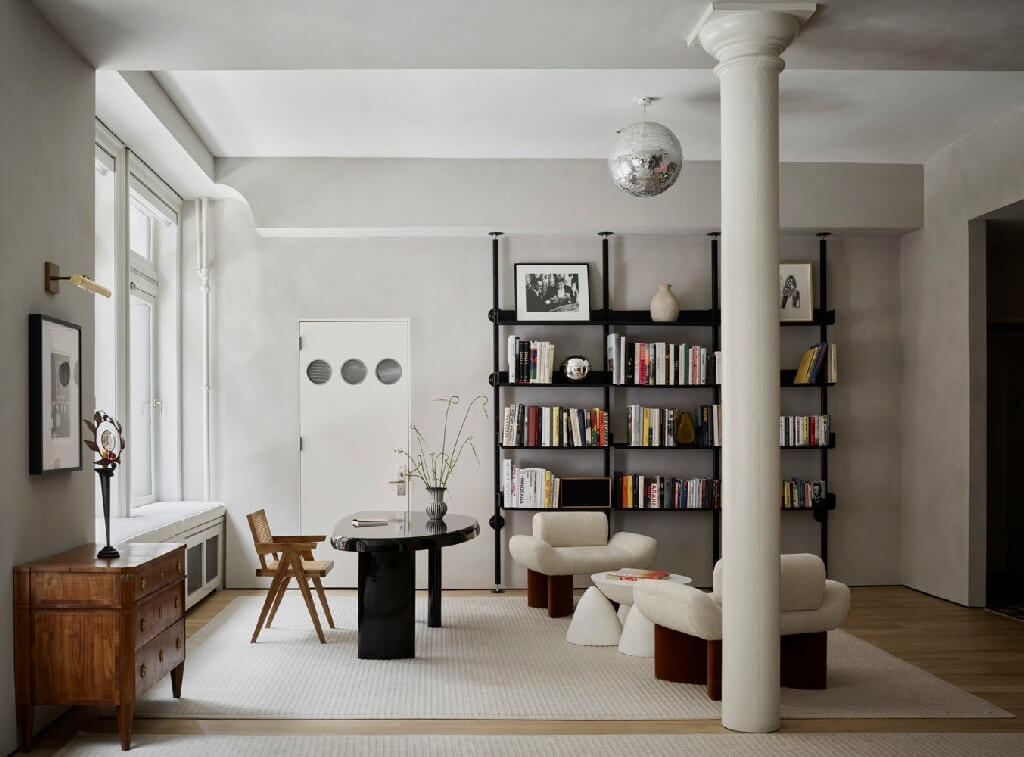 They wanted to preserve many of the details that gave the apartment its brave New York character. However, of course, there were beautiful bones in a property built at the turn of the last century. Jessica Schuster worked hard to honor the original warehouse structure while also cleaning up the apartment and making it more modern. By preserving the details, such as the moldings, doors, and pipes, the designer worked to create a new dialogue between past and present.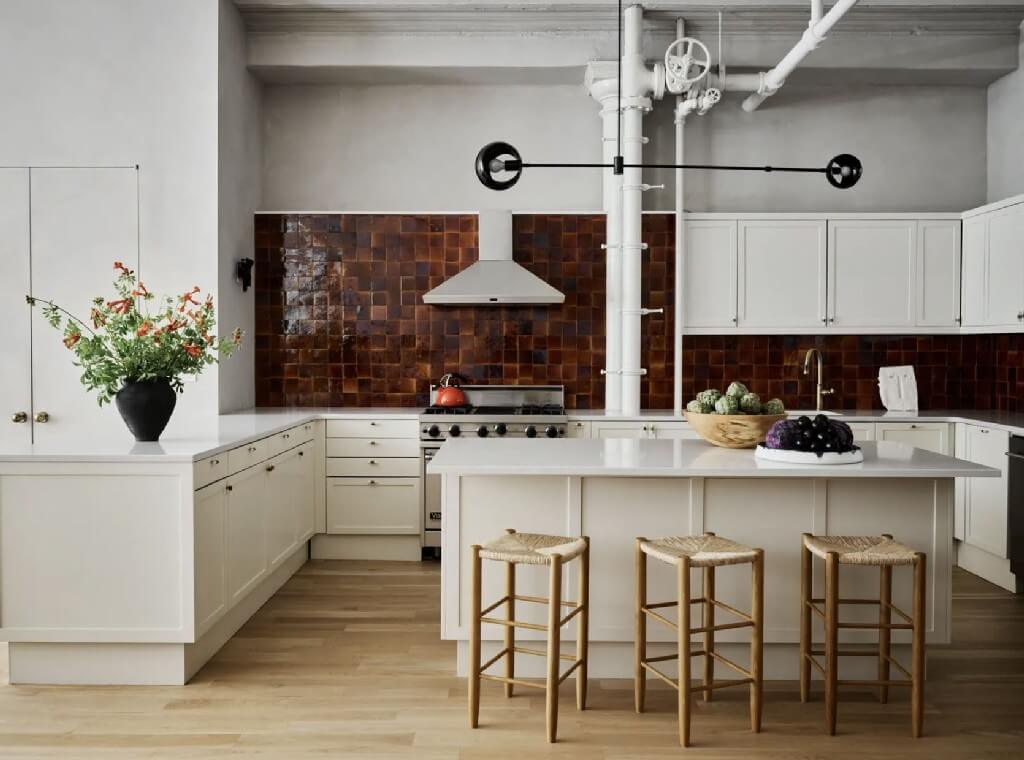 The feeling of the Soho artists' loft was kept in order to create something still raw but elevated. If Schuster sounds wholeheartedly confident about the design brief, she certainly had a head start regarding her clients' tastes and needs. The Soho loft belongs to Schuster's sister Alexandra, her brother-in-law Alex and her niece Georgia.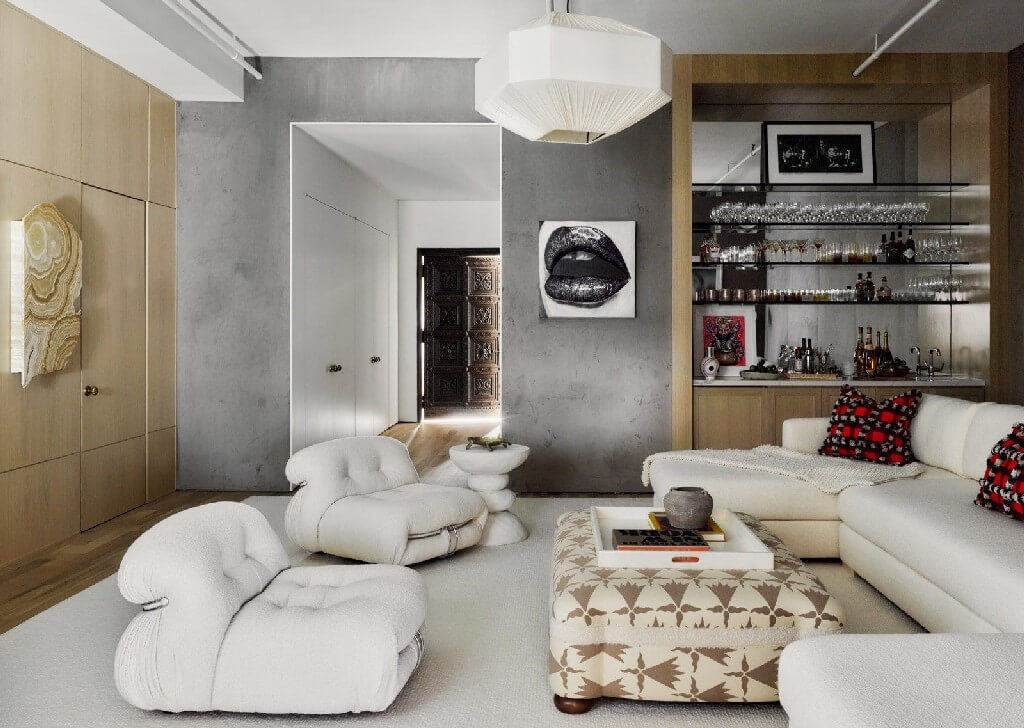 Although admittedly, when the Schuster sisters first walked through the loft, they were not in love with all its original parts. "When we entered the space, there were some interesting conditions," recalls Schuster. "The bathrooms were multi-level and raised, the family room had no natural lighting, the kitchen had major pipes coming down the walls, and the floors needed serious resurfacing."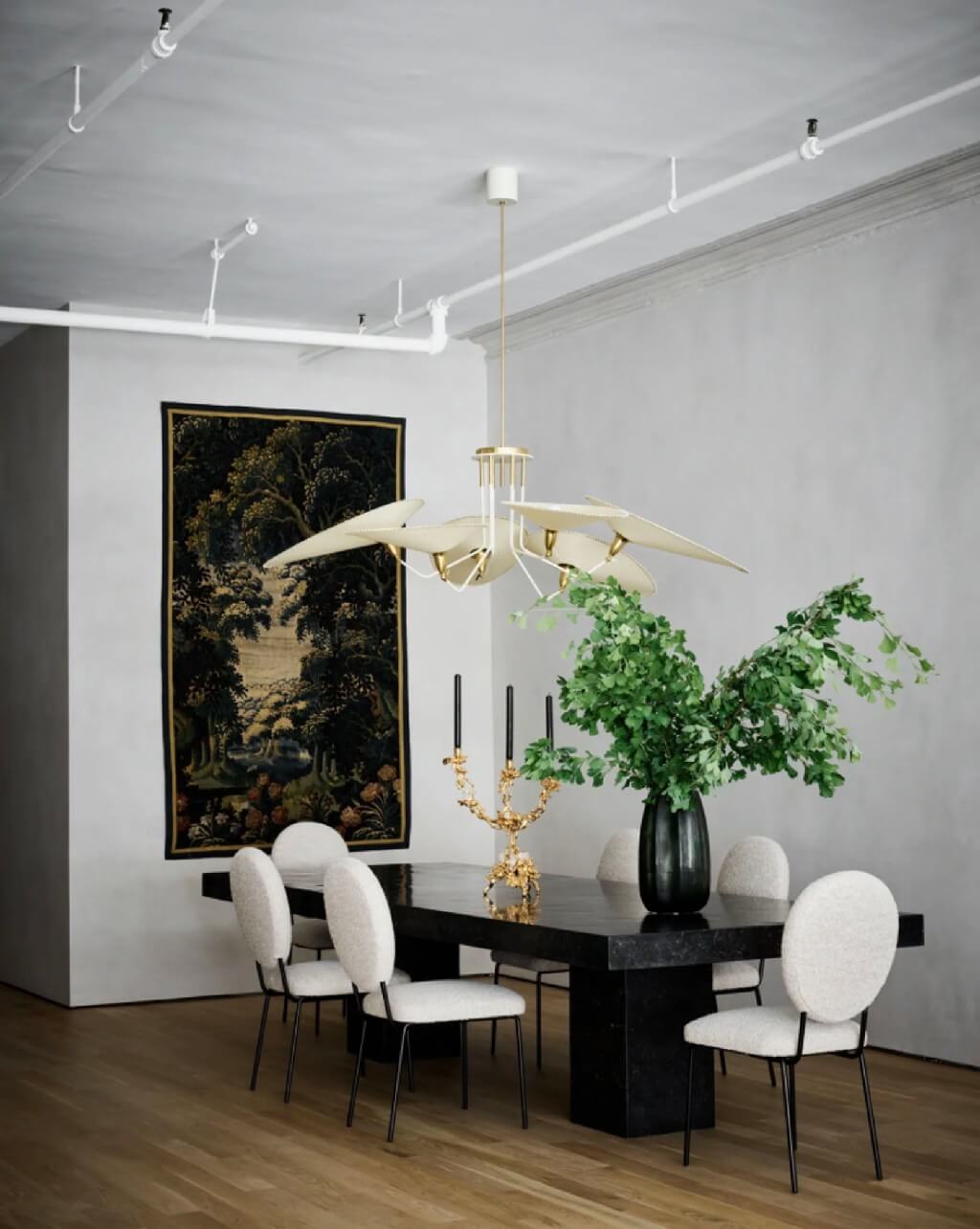 In the end, the decision was made to lower all the bathrooms and remove some of the exposed pipes and highlight others through paint, and sand and resurface the floors.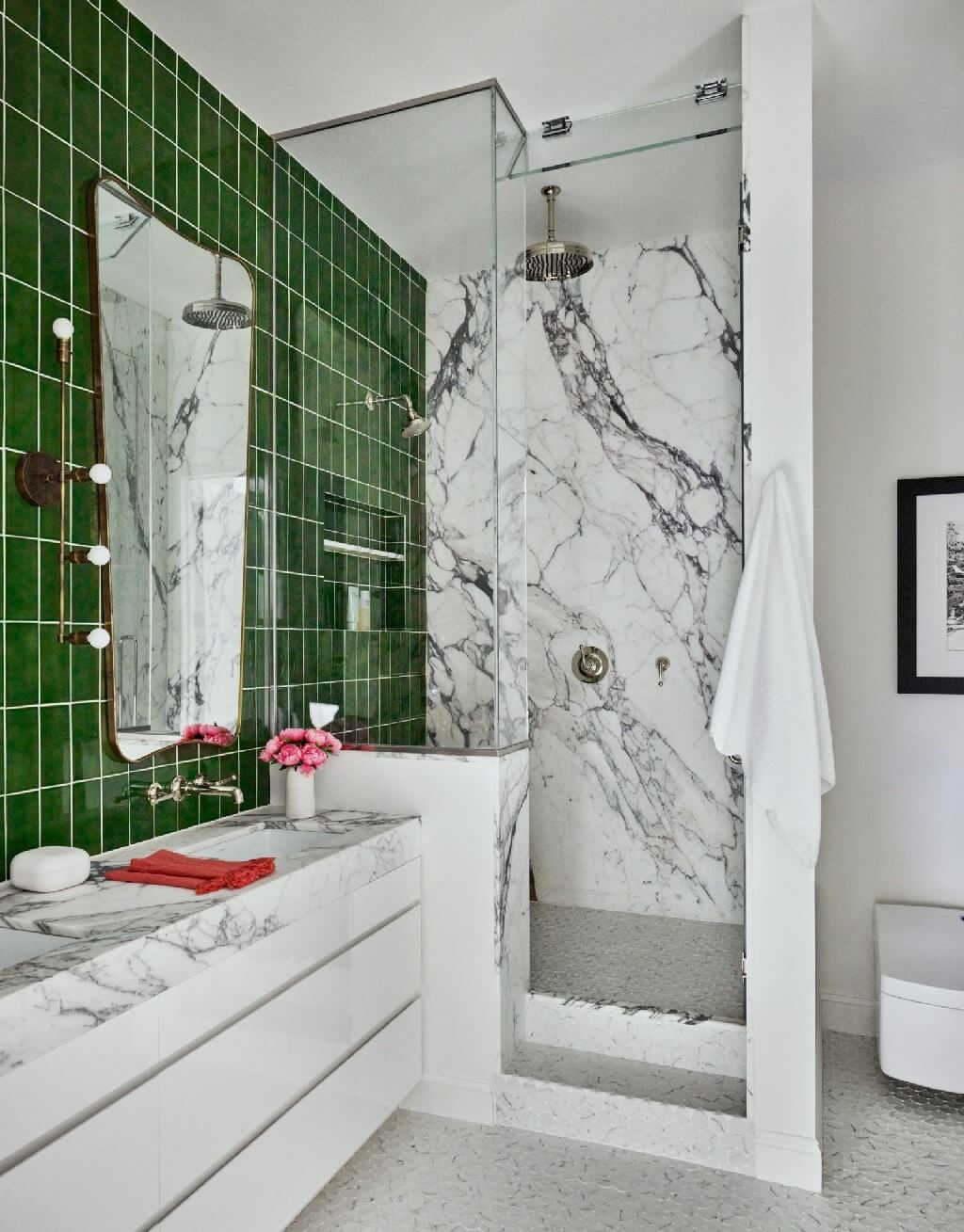 Inspired by the Japanese philosophy of Wabi-Sabi, where one finds beauty in imperfection through embracing authenticity and lived-in elements. Schuster tuned in to the notion of old-meets-new through textured, weather plaster walls, stripped-back flooring, and keeping the original pipes.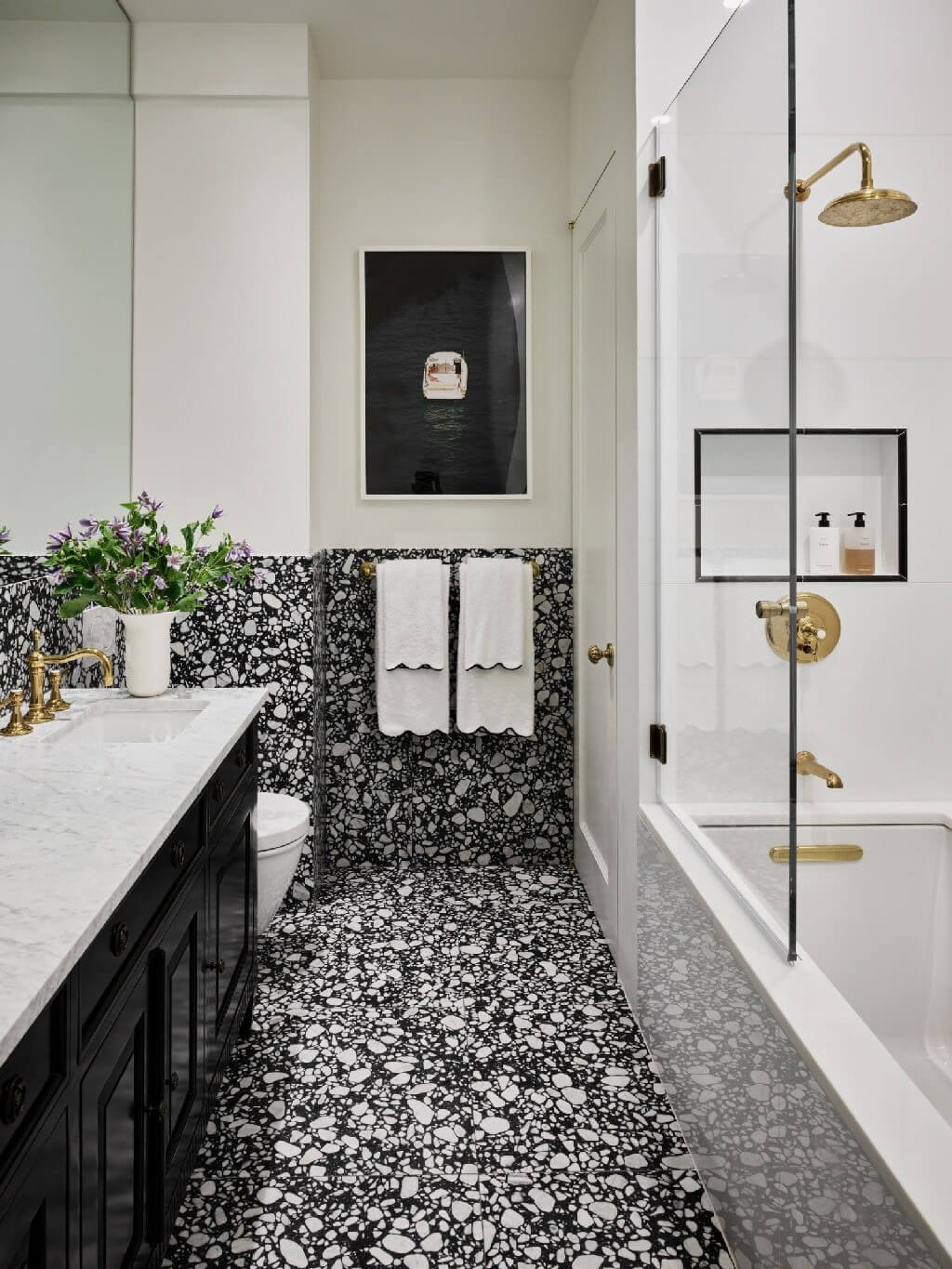 Using the history of the door as the springboard, Schuster selected design elements that would add a few modern touches. They selected hand-painted antique cement tiles circa 1890, imported from France for the floors, and purchased the vintage Spanish table from Gallery May in Paris. Schuster completed the look by adding a more contemporary aqua blue convex mirror and a striking vintage chandelier.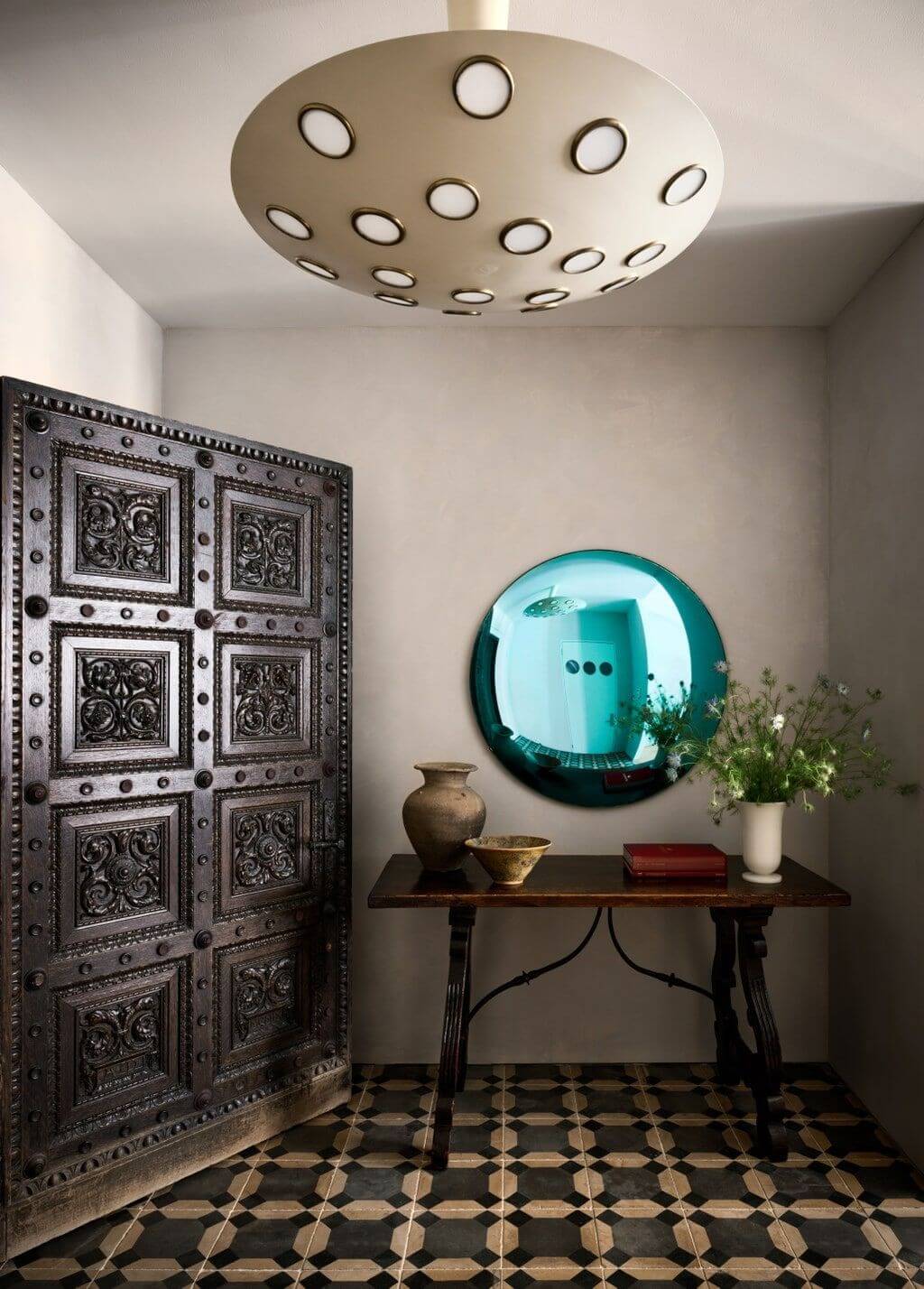 In the living room, Schuster's favorite space, which flows effortlessly into the study area. 'They are entertaining modern additions," says Schuster, "but then there are these incredible historical moments with vintage sideboards and a 19th-century chest of drawers. The idea was to create a combination of contemporary and vintage furniture.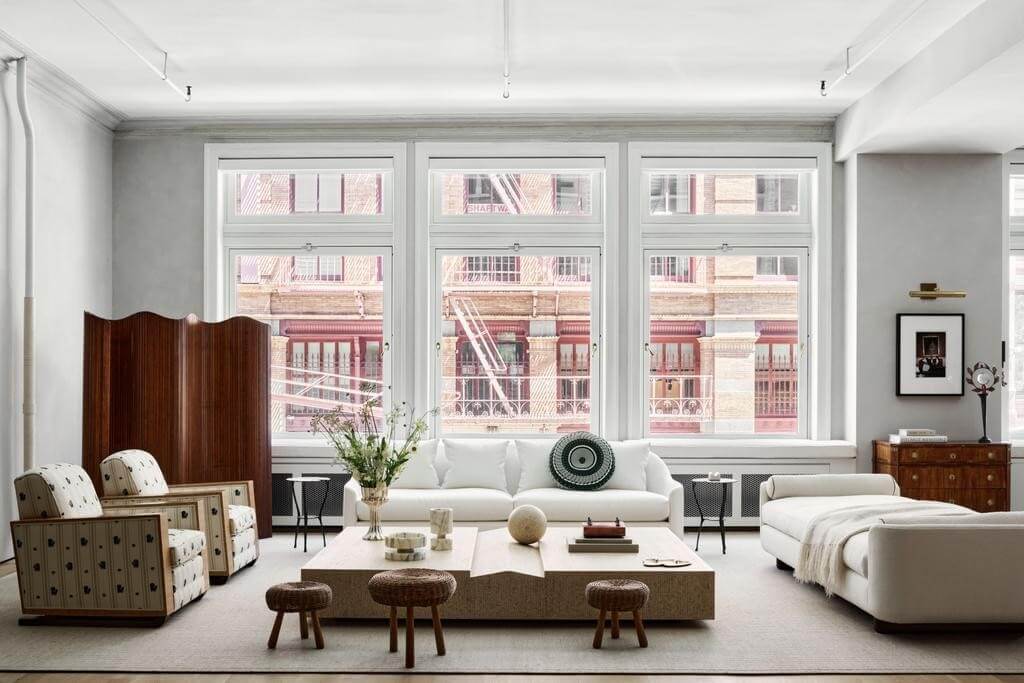 Lastly, Schuster was thrilled to create a particular moment in Georgia's nursery. "When we found out Alex was expecting a girl, I commissioned my friend Patrick Tillett of Tillet Textiles to reproduce the beautiful wallpaper 'Jackie's Daisy in Queen Anne.'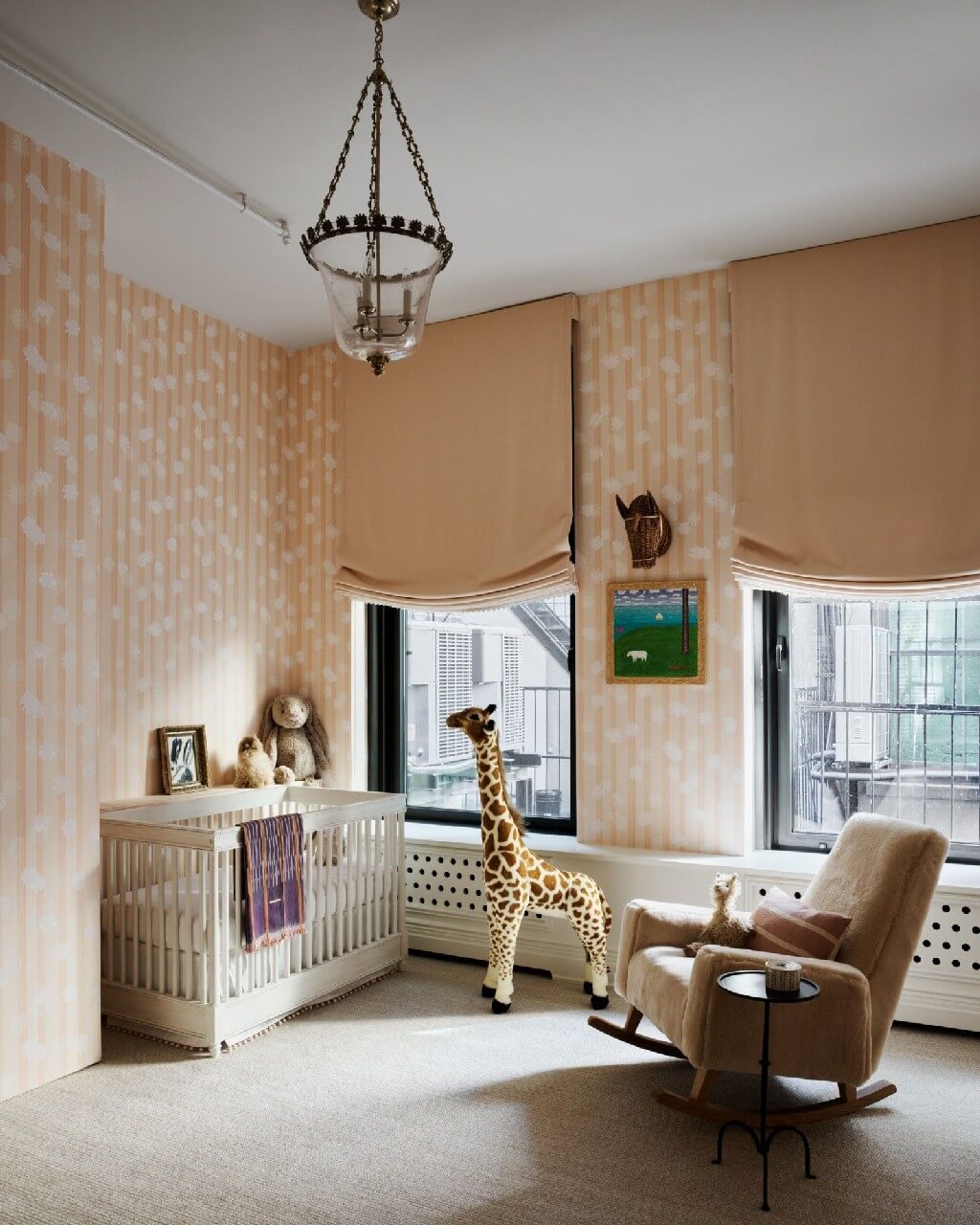 With her nickname Georgia Peach, Schuster chose a peachy palette, pairing it with a cot from Restoration Hardware and a rocking chair covered in sheepskin.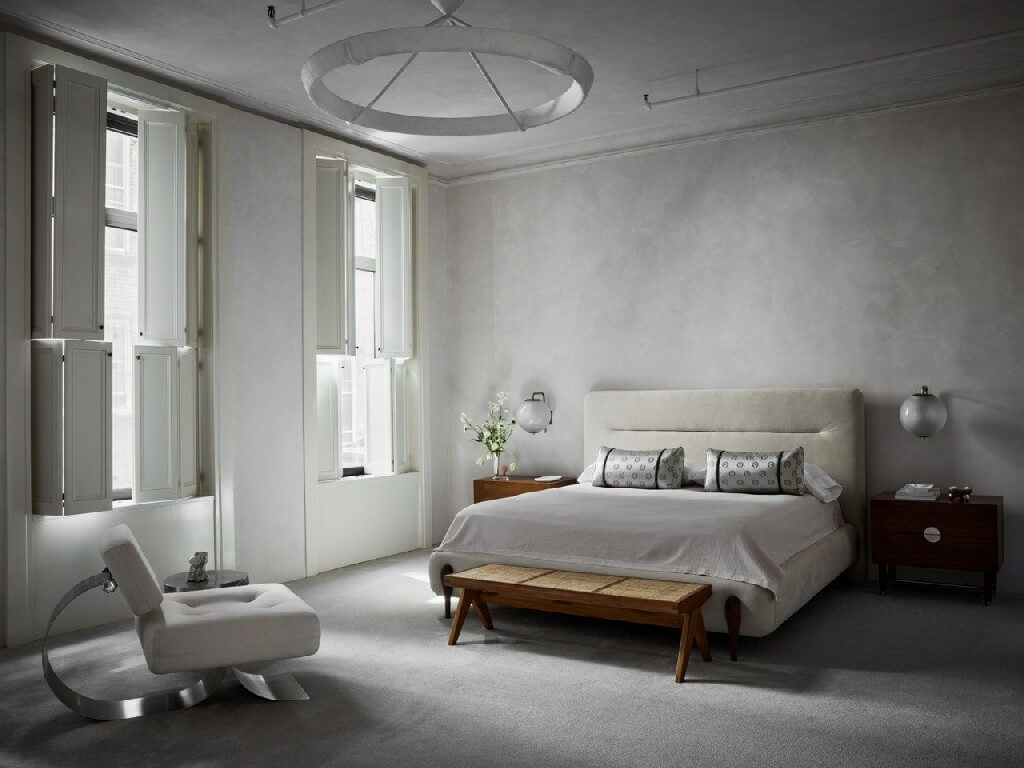 With its mixture of carefully sourced antiques and custom furniture, every corner of this Soho loft has been considered for Schuster's extraordinary clients. "I wanted this home to be a serene haven for my sister and her growing family," she finishes. "Living in NYC can sometimes be sensory overload, so I wanted this space to be a cozy, comfortable environment they could escape to, and I think we achieved that!"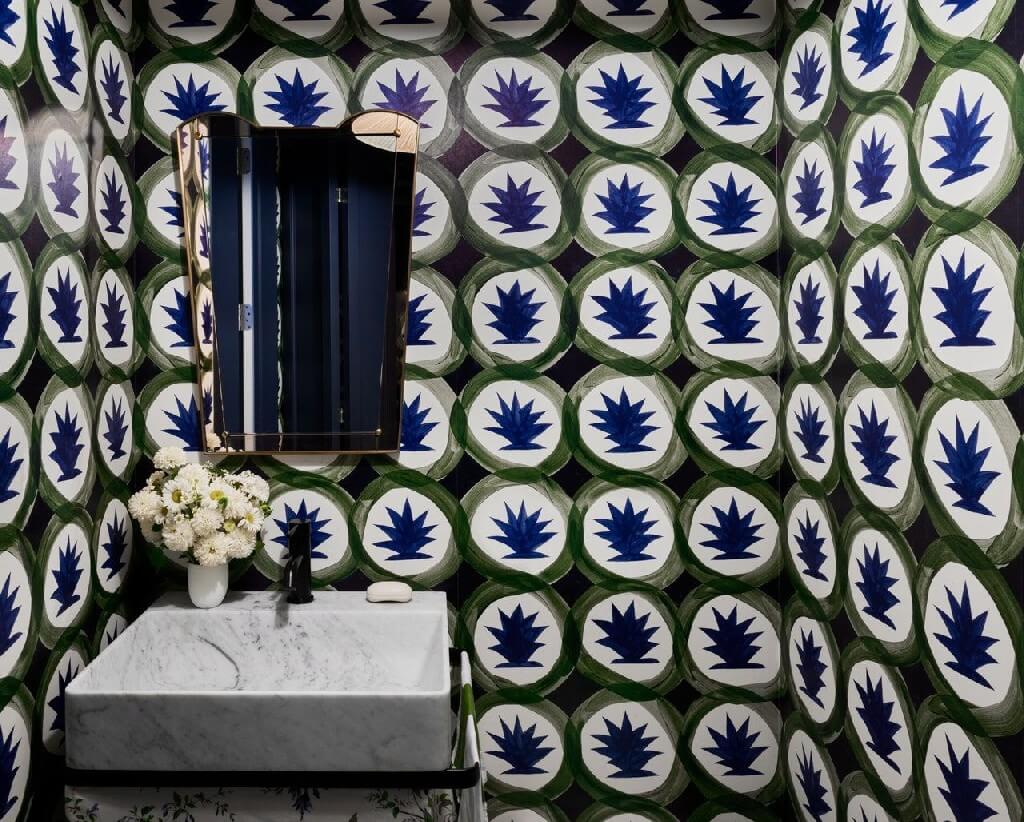 We really hope you liked our article. Feel free to pin all the images to your favorite Pinterest board. Meanwhile, you can also visit our Pinterest boards to get more inspiration.
Get more ideas for your projects and find functional, stylish, and sizable lighting and furniture choices:

Source: Vogue