Fern Santini is an award-winner interior designer who lives and has her interior design practice in Austin, TX. The work of Fern Santini is found on residences across the US.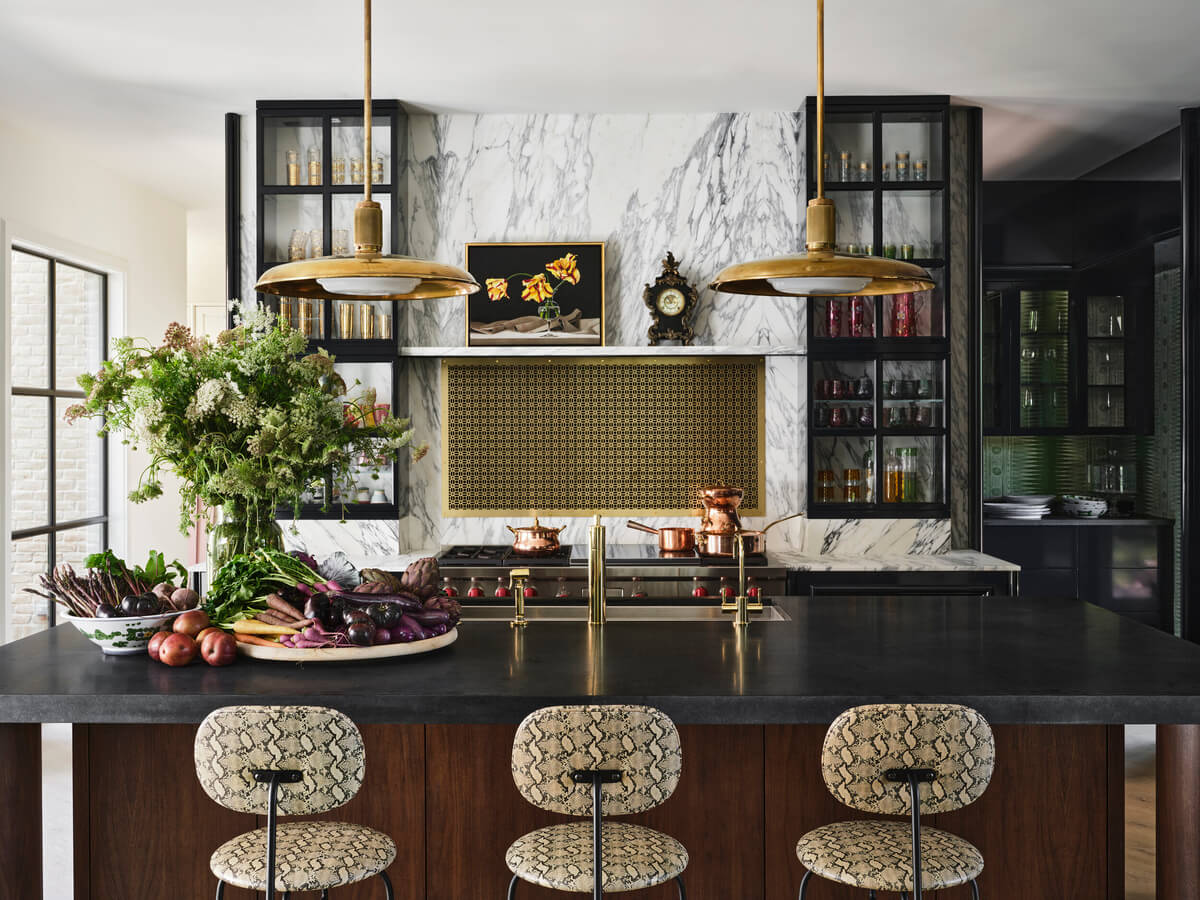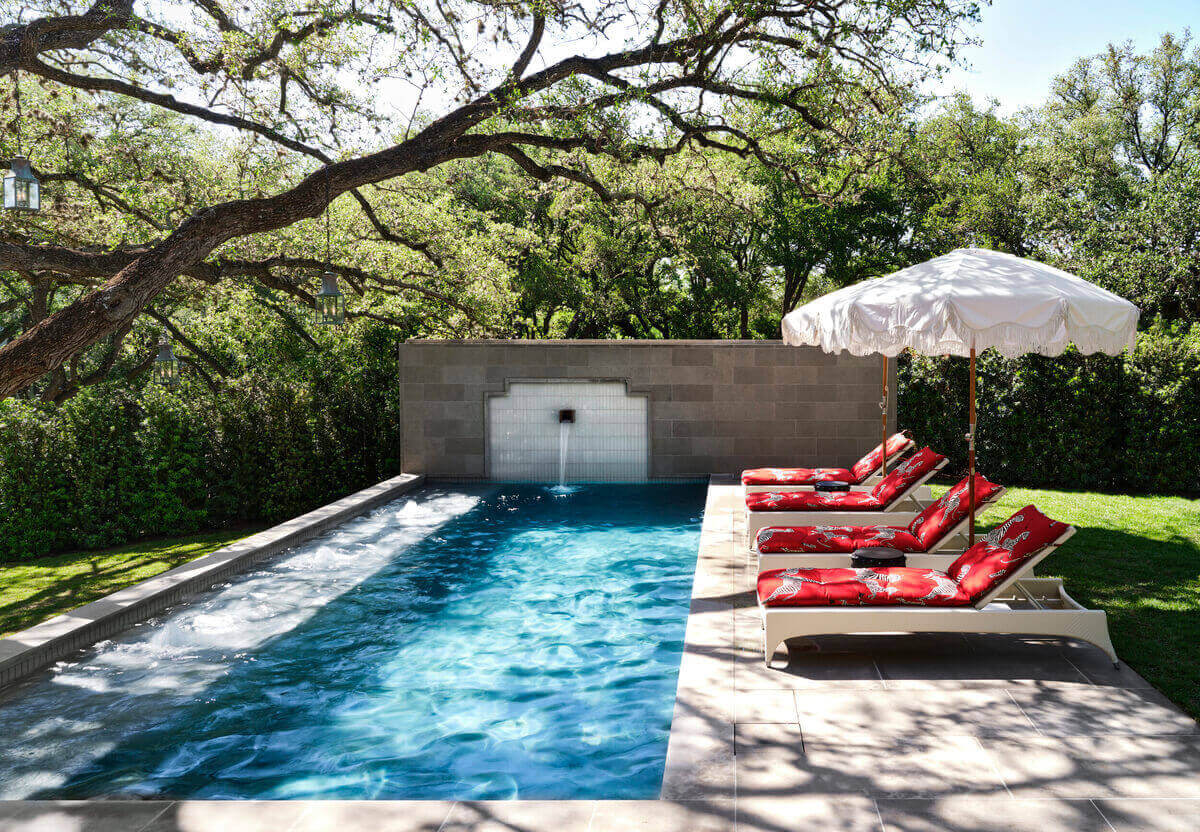 Fern Santini's interior design identity is versatile. It fluctuates from project to project – depending on the site's characteristics, architectural style, and clients' personal style and tastes. Therefore, each interior design project has a unique voice.
Nevertheless, there are two essential features of Fern Santini's work. One is the initial architectural concept. The other, and the most important, is having a team built on respect and admiration, that is passionate about the project.

FERN SANTINI MUSIC-THEMED HOUSE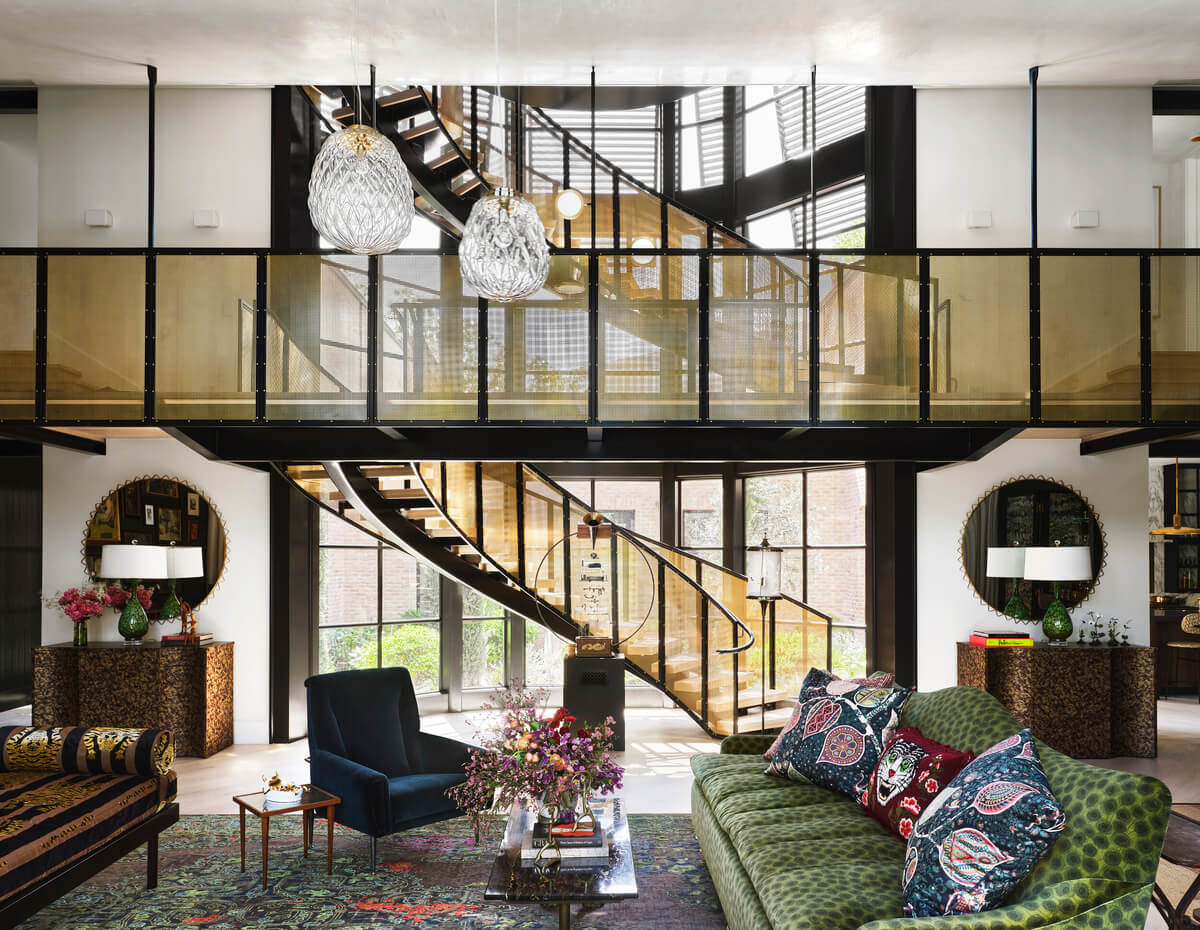 West Austin, Texas. Austin In Stereo or Meadowbank is a 16 Million dollar property designed by the inland-born and raised Fern Santini. The interior designer, who has a wide experience with top residential projects across the US, designs a music-themed house – which is a delight for the eyes and music for the ears.
The estate has three floors, four bedrooms, four en suite bathrooms, and three half baths. There's also an indoor and outdoor kitchen, a family room, a home office, a library bar, and singular rooms for media, laundry, and storage.
The landscape has an outdoor pool, surrounded by heritage oak trees and greenery. The property has a patio for lounging or breakfast and a rooftop as well.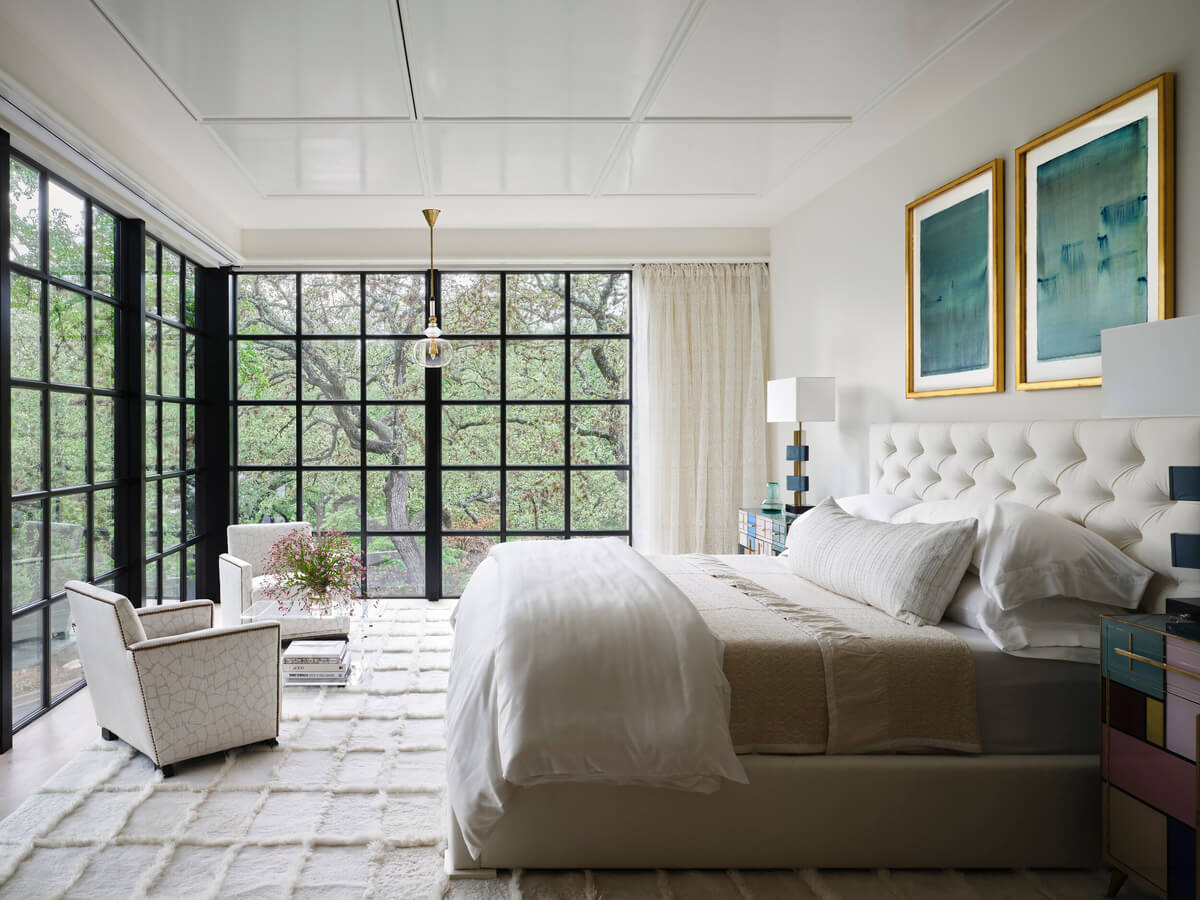 The Austin-native interior designer Fern Santini designs a home to pay tribute to Austin's musical soul. As a result, nearly every room of the house offers unique art or music-themed elements, such as sculptures, signed books, or photographs. The library bar, for instance, is filled with signed photographs of rock and roll musicians. Jimi Hendrix, Led Zeppelin, Mick Jagger, and Dolly Parton are included in the memorabilia of this music-themed house.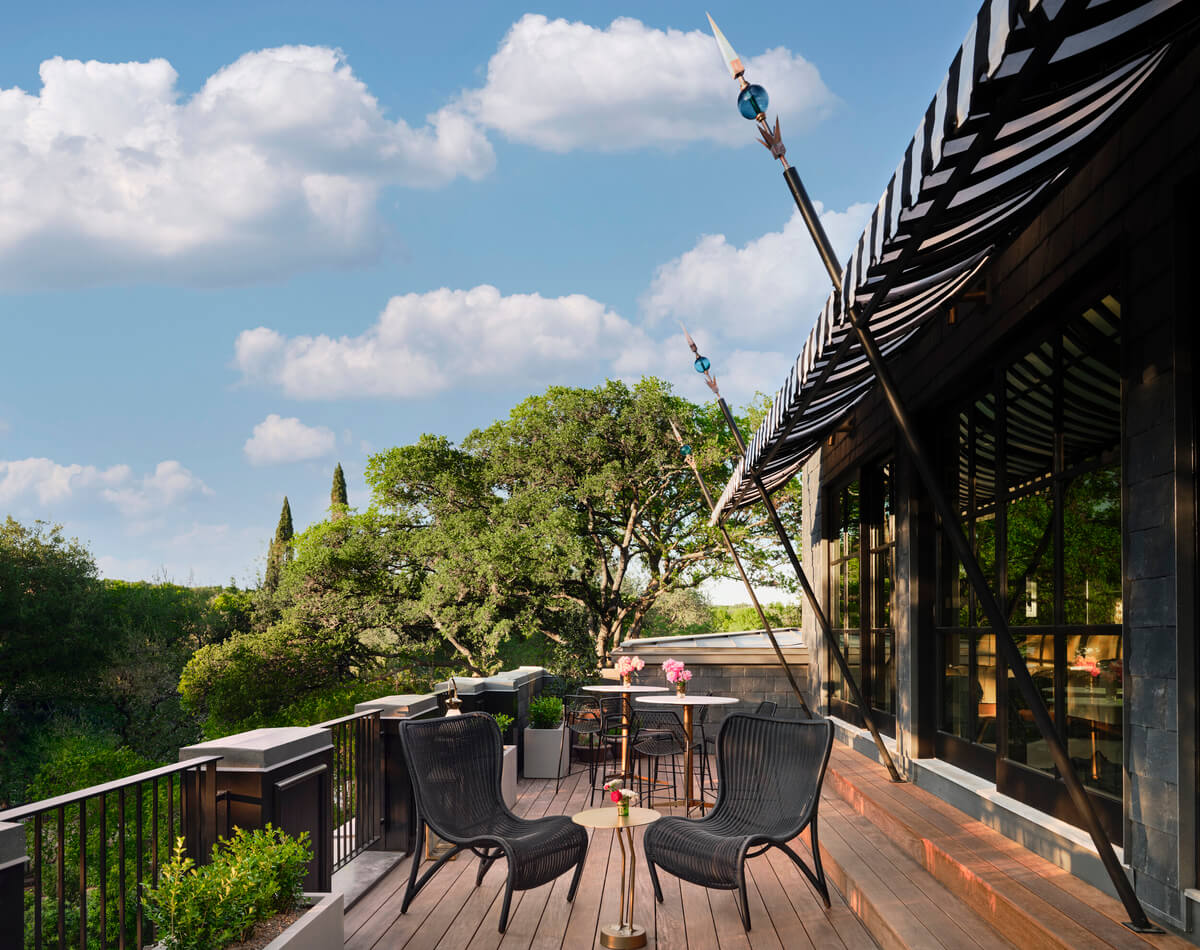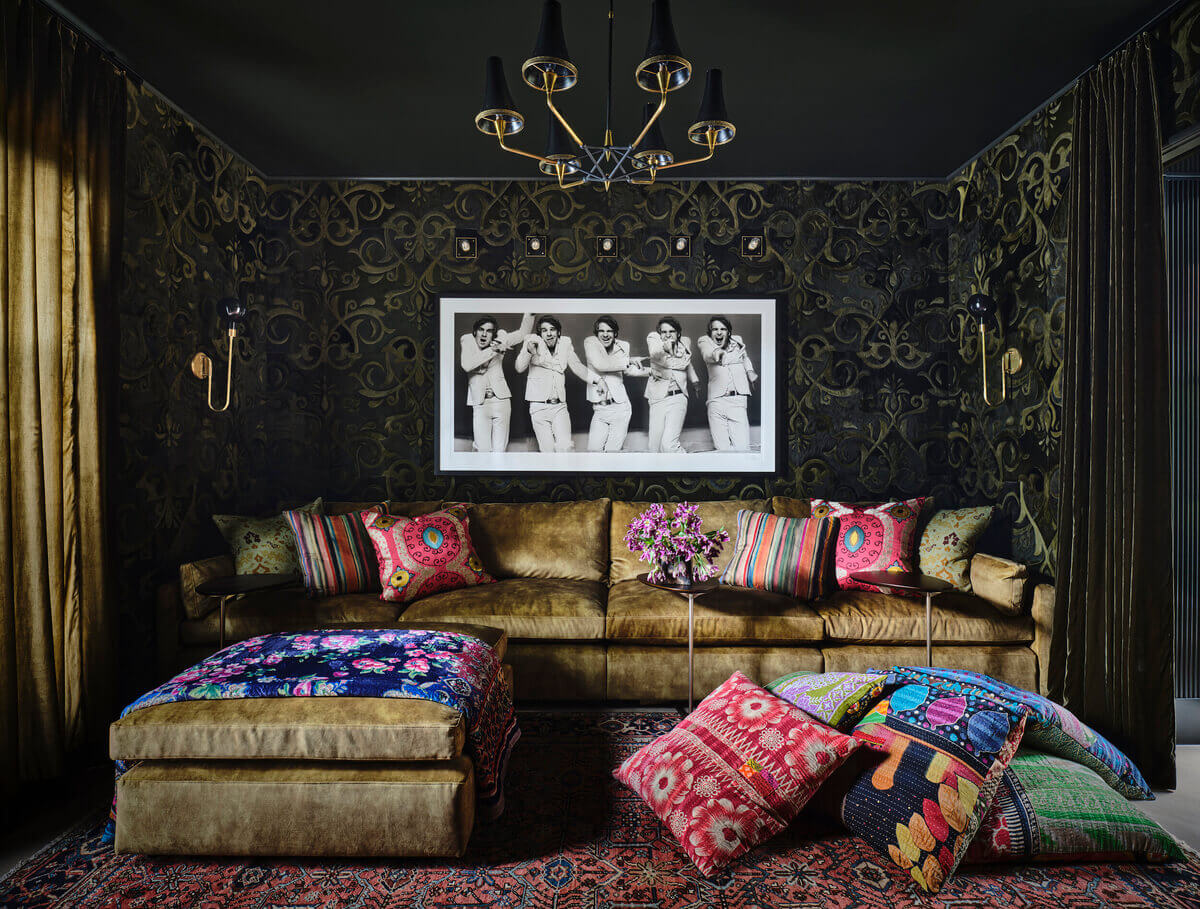 The real estate property listed for 16 Million dollars was recently sold. According to Fern Santini, a portion of the sale will be donated to the Health Alliance for Austin Musicians (HAAM). HAAM provides access to affordable healthcare for Austin's working musicians, focusing on prevention and wellness.

Step inside Miley Cyrus Home in Los Angeles and discover another music-inspired real estate property. For similar projects to Meadowbank of Fern Santini, discover the Top Residential Projects moldboard on Hommés Studio Pinterest.
Source: Tribeza