Centered on a fantastic glass-walled, this precious modern home library has a cinematic feel about it. We have all been to beautifully decorated spaces where books are used as decor, selected more for their covers than the contents.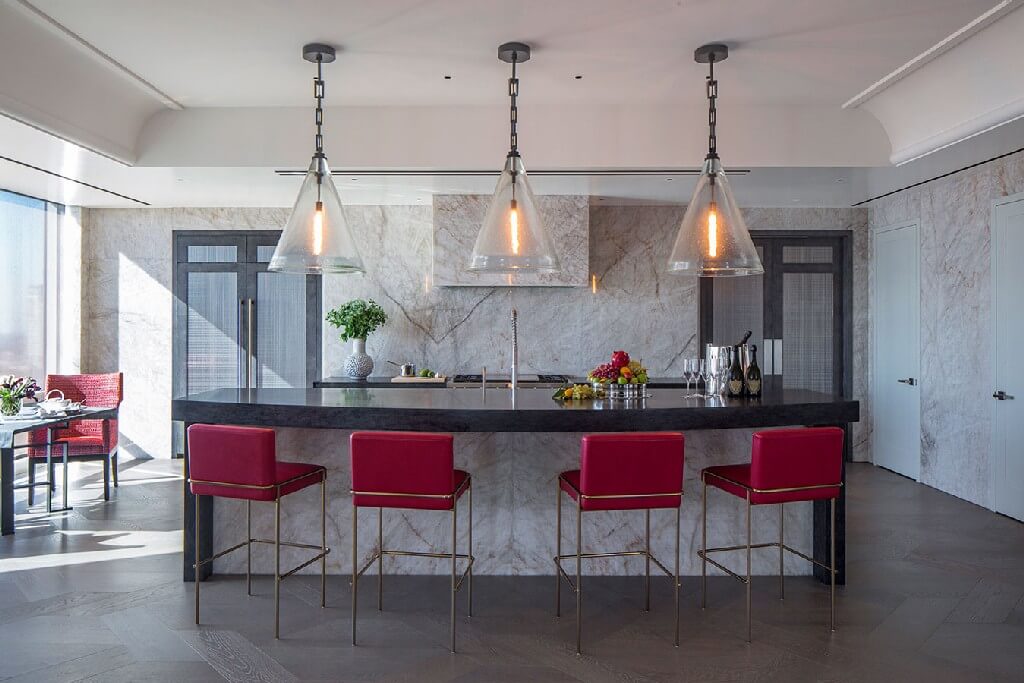 It is refreshing to see a home where books are much more than merely an accessory. Also, in this spectacular 8,000 sq/ft LA penthouse, a glass-walled library is the most spectacular of all the rooms.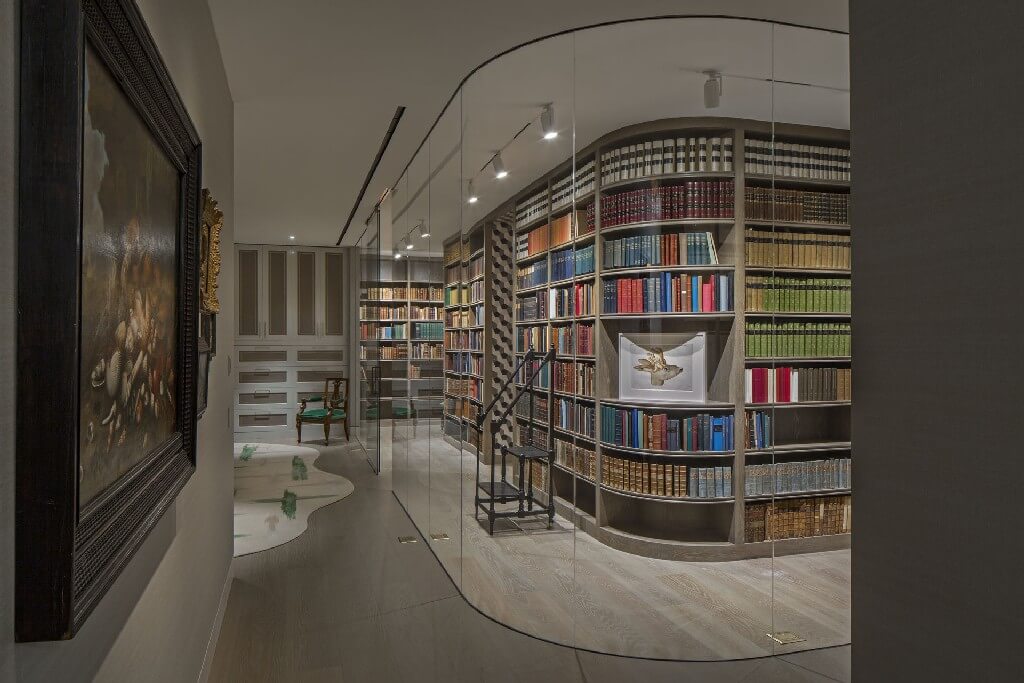 The homeowner is a passionate collector of books and antique engravings who commissioned New York design firm, White Webb, to transform a raw concrete shell into a bibliophile's paradise.
Therefore, faced with a raw concrete space, White, a classicist and former antiquarian, and Webb, an ardent modernist, used both of their aesthetic abilities to the max.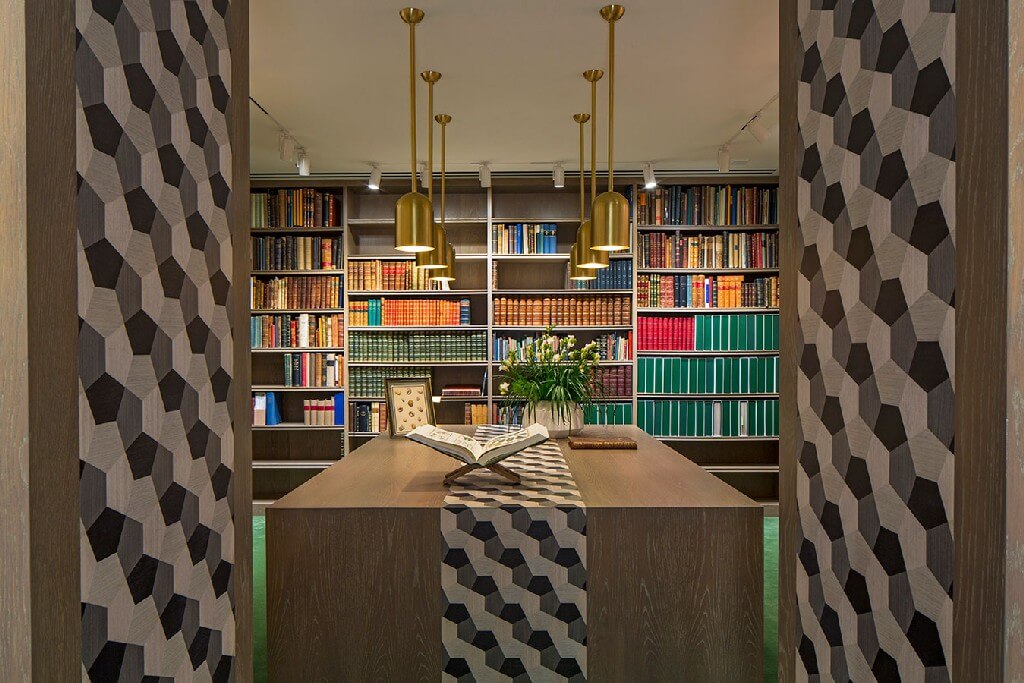 They developed the architectural envelope, consisting of a combining palette of light woods and clean detailing. Also, a novel raised the ceiling of circular "pods" to identify more intimate spaces within the vast living room.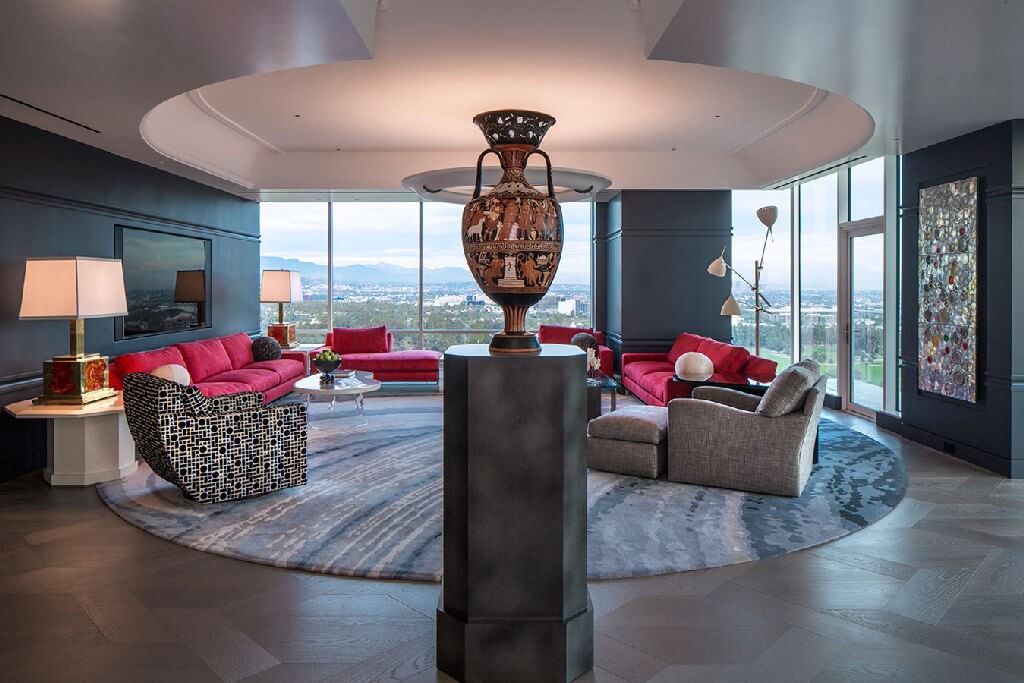 The apartment extends across an entire floor of a high-rise, and the glass-encased library is the centerpiece. It is filled with priceless books from the owner's collection, which reflect his interests in flora, fauna, and especially sea life.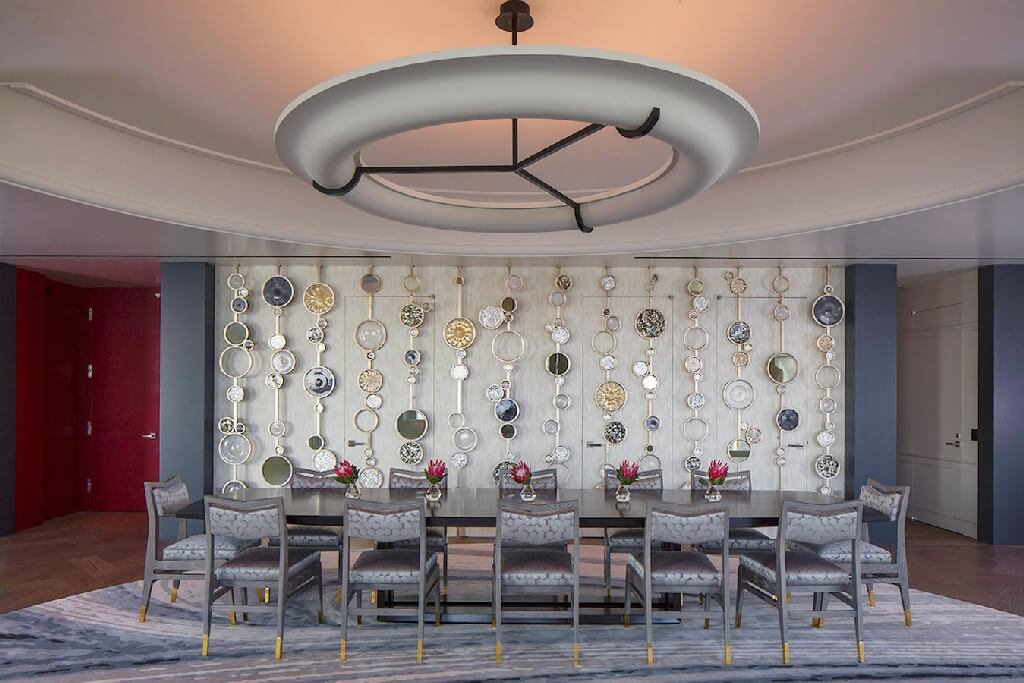 A stunning backdrop for the dining area created a bubble-like screen featuring mother-of-pearl and Venetian glass set within a silvered iron armature. Across the room, a curved bar covered in hammered sterling silver evokes the smooth curves of a seashell.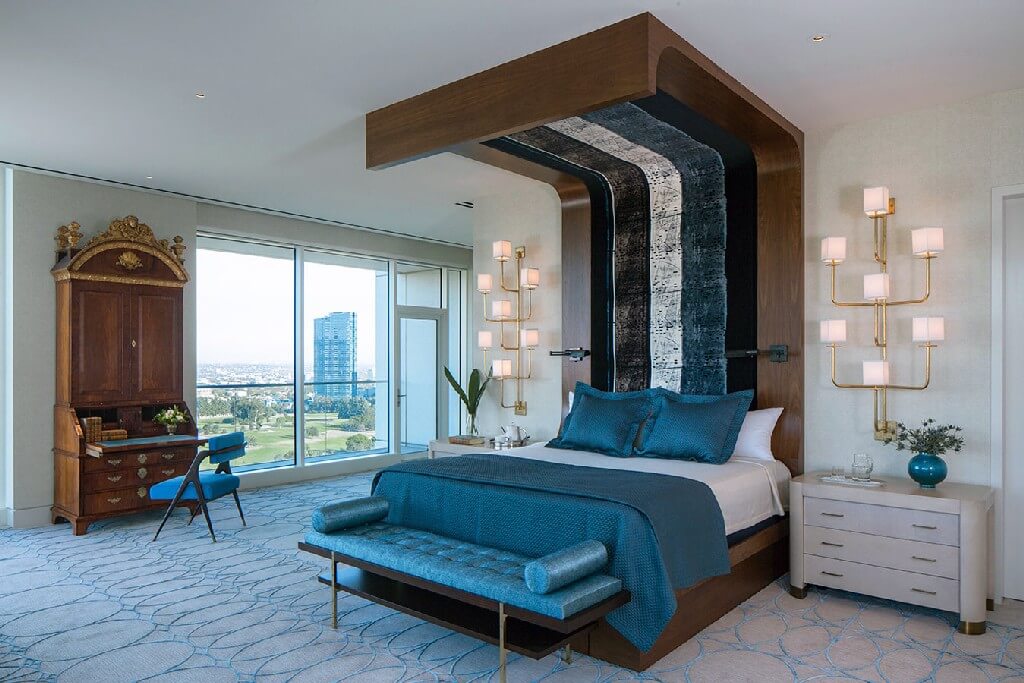 To balance some of these more playful details, the duo incorporated carefully selected antiques. From ancient Rome to 18th-century England, they created a connection to the learned collection that secures the home. Jewel-like tones of ruby, emerald, sapphire, and amethyst are offset against backdrops of soft neutrals.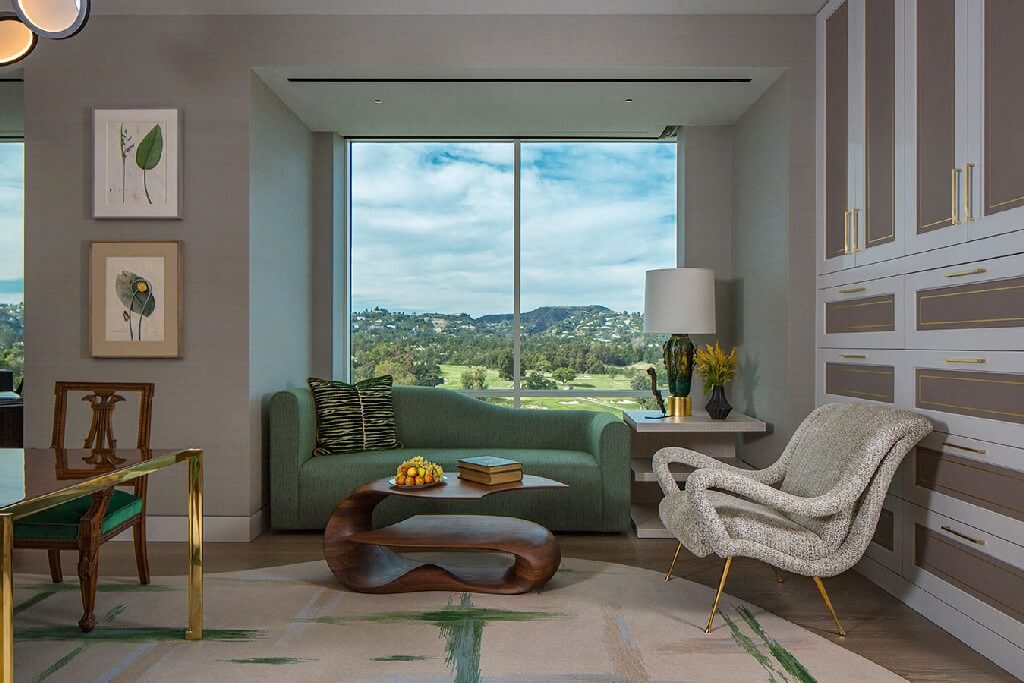 The result is elegant yet comfortable. The number one request of the very private homeowner who lives in this extraordinary penthouse.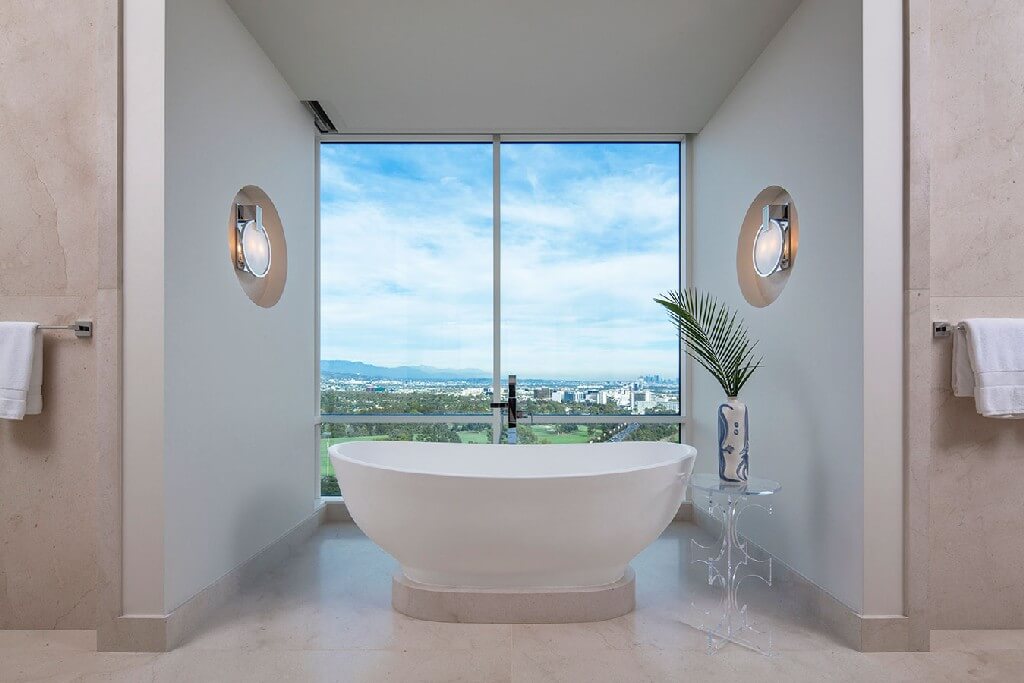 We really hope you liked our article. Feel free to pin all the images to your favorite Pinterest board. Meanwhile, you can also visit our Pinterest boards to get more inspiration.
Get more ideas for your projects and find functional, stylish, and sizable lighting and furniture choices:

Source: AD