Take A Look at Our Milan Design Week 2022 Highlights Selection – The 8 Best Exhibitions That Left Their Mark In This Illustrious Event
Milan Design Week is the industry's biggest event of the year. A range of exhibitions took place at the event from June 7 to 12, revealing the most exciting side of design, architecture, and creativity.
Talks, events, and a wide range of exhibitions were present in the vibrant atmosphere of the Italian city, such as in the unmissable Salone del Mobile.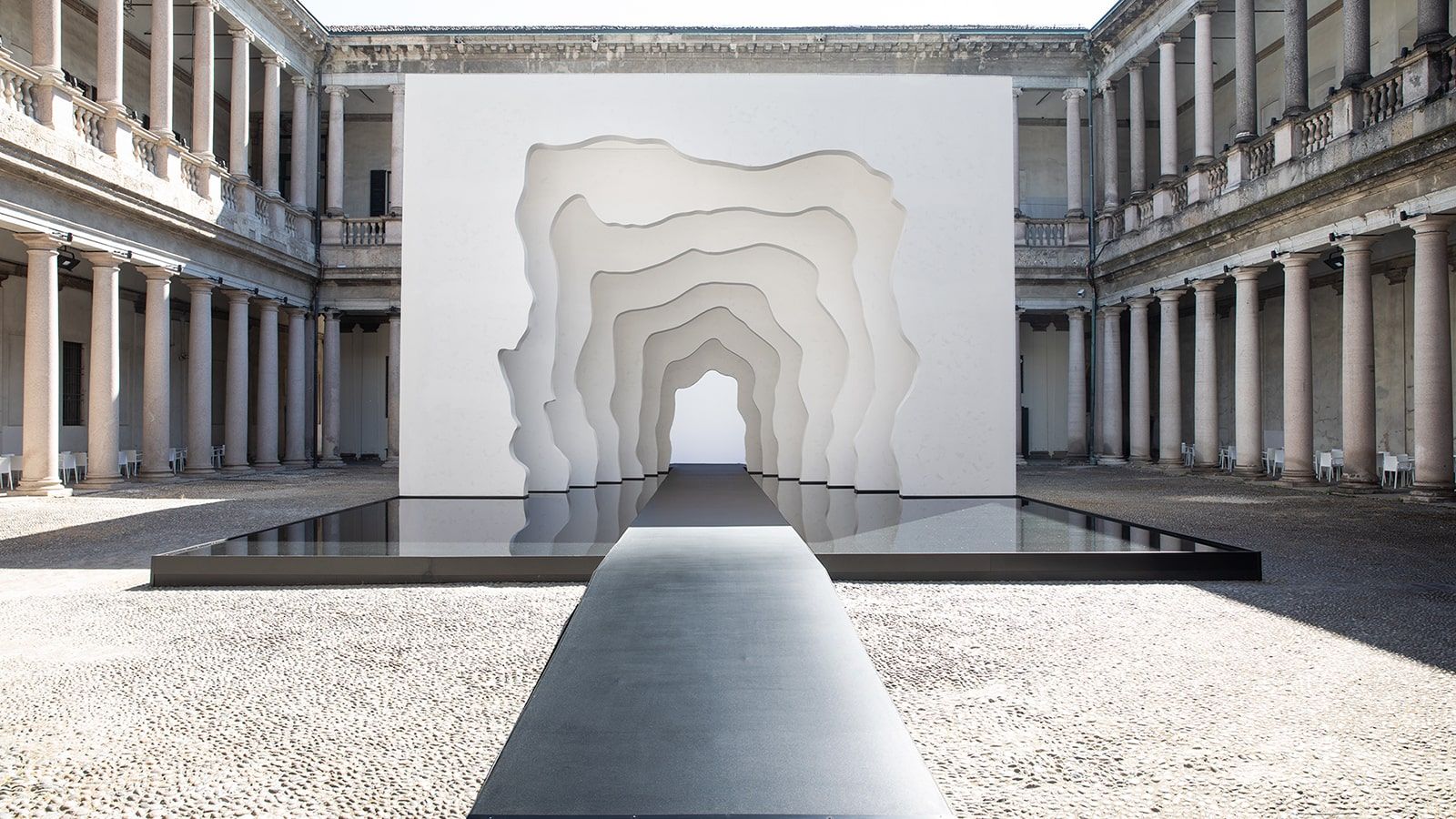 With the cancellation of 2020's edition, this year's Milan Design Week brought with it a hopeful return to normality. Three years after its last full-scale event, Salone del Mobile Milano (or the Milan Furniture Fair) returns in its 60th edition.
Over the decades, Salone – widely billed as the world's most influential design fair, has evolved into a platform for about 2,000 international exhibitors and a laboratory for ideas about sustainability in design materials and manufacturing.
In Milan Design Week you can find exciting product launches, gorgeous installations, and stunning works of art filling an array of public and private spaces.
Here, we've selected some Milan Design Week 2022 highlights – the best exhibitions we saw this week:
1. SolidNature with pieces by Sabine Marcelis and OMA
The Dutch natural stone brand SolidNature made its Milan Design Week debut with an exhibition assembled by the major architecture studio OMA. The exhibition titled Monumental Wonders showcased new pieces created for SolidNature by OMA and the Rotterdam-based designer Sabine Marcelis.
It took place as part of Alcova, one of the hundreds of events running during Milan Design Week, which hosted several exhibitions exploring how materials are processed.
The Milan Design Week 2022 exhibition had five rooms and demonstrated a range of innovative strategies for manipulating natural and semi-precious stones.
Visitors could find an installation consisting of nine different types of onyx slabs arranged into a three-dimensional entryway. They were also greeted by a monolithic, state-of-the-art bathroom of Pink Pale Hue Onyx which was meant to be viewed from every angle as a free-standing sculpture.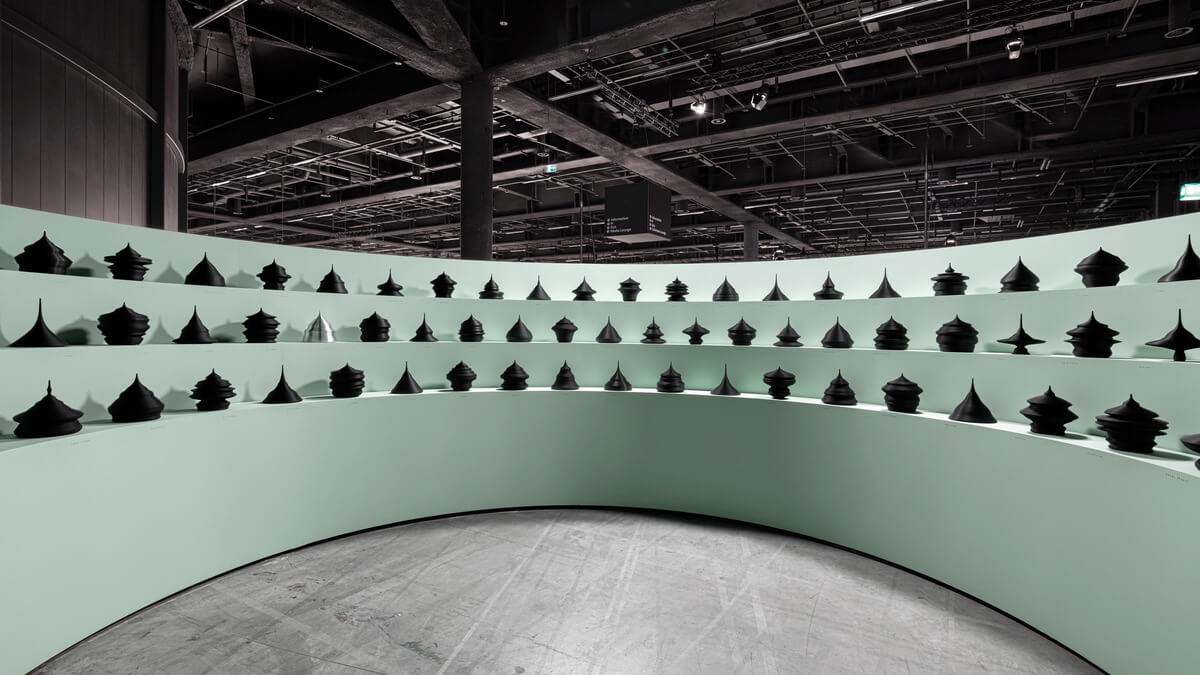 2. Mathieu Lehanneur
In the 2021 edition of Art Basel, Mathieu Lehanneur presented State of the World, an exhibition that rendered the Earth's shifting populations into sculptural objects. For Milan Design Week 2022, the French artist continues to explore the subject at Triennale Milano, curated by Maria Cristina Didero and titled The Inventory of Life.
Including four installations, Lehanneur looks into erasing the boundaries between design, science, art, and anthropology. He has used population data from 140 countries to create a collection of 3D-printed aluminum sculptures.
This Milan Design Week exhibition's main idea was to try to turn information into emotion. It investigated the state of the planet, taking into consideration the fragility and transience of human life, accompanied by an acknowledgment of the long-term damage done to the environment by climate change with a particular focus on rising sea levels and marine ecosystems.
3. Le Broom
The British designer Lee Broom has presented his largest exhibition at Milan Design Week, showcasing six new lighting designs in a setting that echoes brutalist architecture and places of worship.
As part of the exhibition titled Divine Inspiration, Broom has taken over an entire building in Milan's Brera district and filled it with more than 100 lights.
Across a series of rooms, the designer presented pieces borrowed from the monumental, ethereal quality of religious buildings and artifacts, particularly those designed in the mid-20th century.
He wanted to create a lighting collection that invoked the sensation of awe and mysticism.
4. 'Thinking Design, Making Design' by Issey Miyake and Tatsuo Miyajima
The designer Issey Miyake collaborated with the renowned contemporary artist Tatsuo Miyajima for Milan Design Week 2022.
He creates artwork that represents time and life by depicting numbers from 1 through to 9. Three concepts are apparent in his work: it keeps changing, connects with everything, and continues forever. The collaboration stems from the idea of promoting experiences of wearing art in everyday living. Digital numbers adorn the fashion designs in a display of seven segments.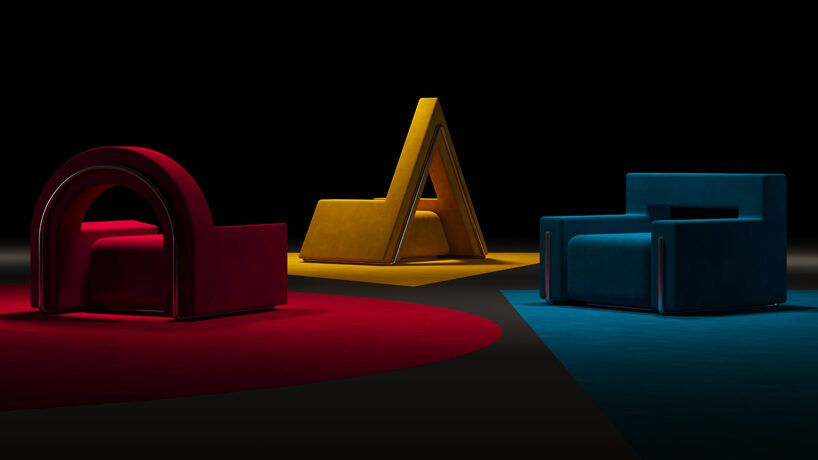 5. 'FURRYBUM / SOFTBUM' by Richard Yasmine
'FURRYBUM / SOFTBUM' by Richard Yasmine is a conceptual furniture collection that converts basic two-dimensional illustrations into extravagant and cartoonish armchairs using triangle, square, and circle geometries. The digital collection was showcased in the GALLERIA at 5vie.
'FURRYBUM' comes fitted with either synthetic pastel fur or black fur and ropes to match the designer's 'WOVEN WHISPERS' collection that was also exhibited.
'SOFTBUM,' meanwhile, is wrapped in silky and velvety primary colors, revealing more straight lines than its fluffy counterpart.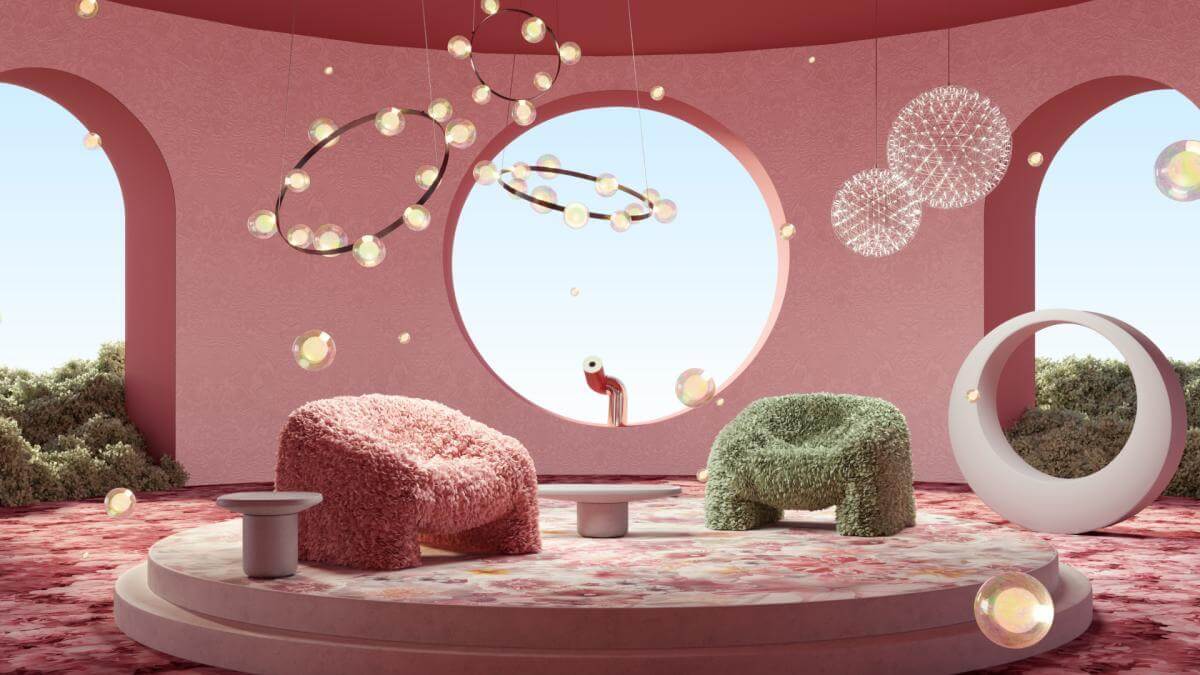 6. 'A Life Extraordinary' by Moooi
With a virtual and face-to-face event at Milan Design Week 2022, Moooi introduced a multi-sensory exhibition entitled A Life Extraordinary. In this edition, the brand not only presented a traditional physical experience but also invited people to lose themselves in an immersive digital environment.
Combining design, lifestyle, and technology together with the artist Ada Sokół, the Italian designer Cristina Celestino, the Swedish duo Front, the LG OLED company, and the digital designer and artist Andrés Reisinger & Júlia Esqué, Moooi has conceived evocative environments, in a project that seeks to dispel the thin line that separates the offline and the online world.


7. Galateo – A Journey Into Conviviality by Buccellati
'Galateo. A journey to conviviality' is the first exhibition of the renowned Italian jeweler Maison Buccellati at the Milan Design Week 2022.
The concept takes inspiration from a bygone era. In nowadays accelerated, digital world where sociability has been lacking, many have felt a strong need to interact again with others. In this context, Buccellati took cues from "Il Libro del Cortegiano" by Baldassarre Castiglioni (1513/1514) and from "Il Galateo" by Giovanni Della Casa (1558), which consider the art of the table the place of excellence – the place to practice the social relationships.
Patricia Urquiola reinterpreted the label with a playful and sophisticated approach, while other artists sought to transport visitors to the 1970s, stage a banquet set in the Baroque, and establish a dialogue with Milan and its most transcendental symbols.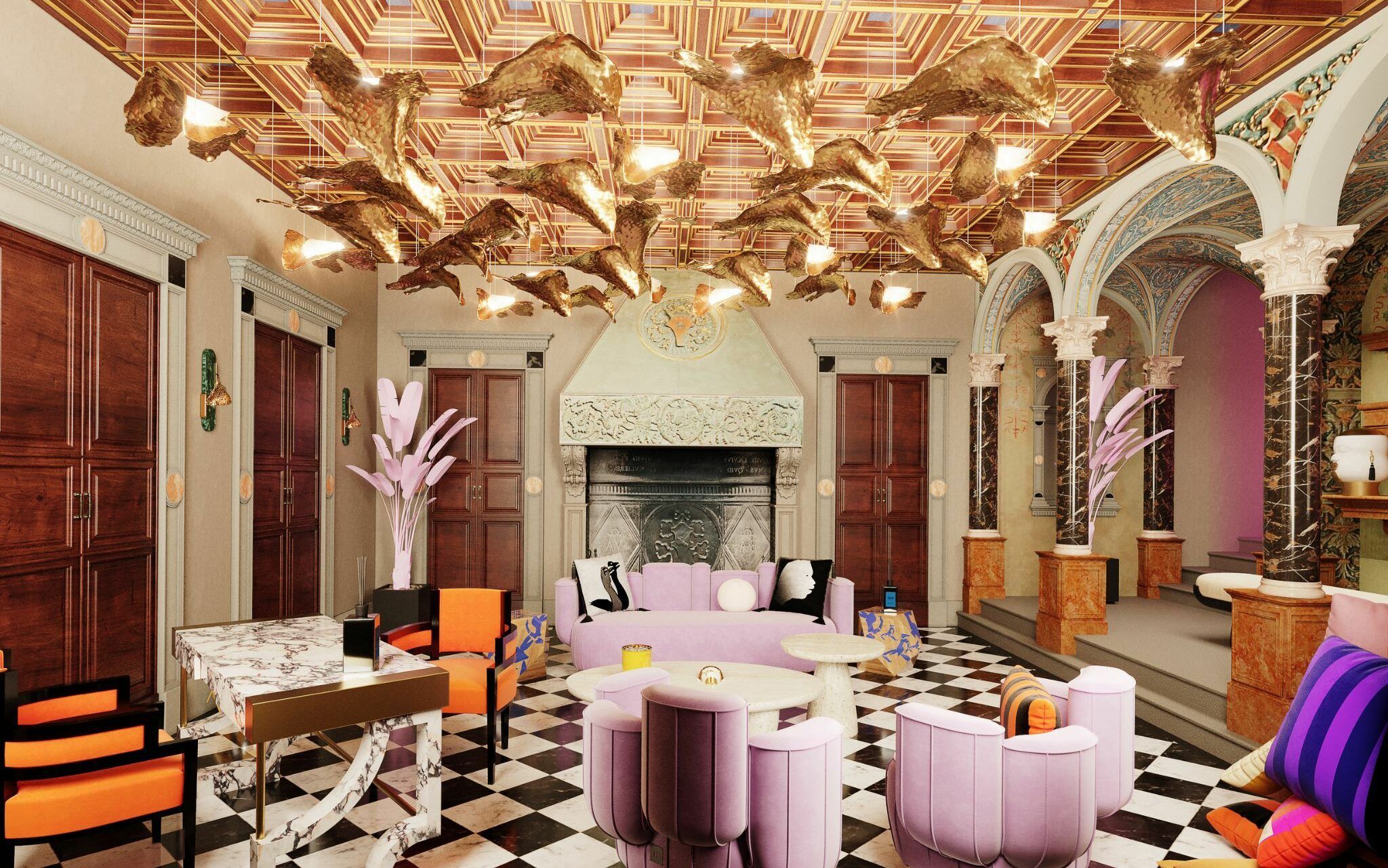 8. CHROMATIK HOUSE by HOMMÉS Studio
Last but not least… this remarkable week also marked the first appearance of HOMMÉS Studio at an international design event.
CHROMATIK HOUSE – Improbable Interiors & Provocative Design showcased three years of work of four brands – HOMMÉS Studio, ACH Collection, ACH4Pets, and TAPIS Studio at Museo Bagatti Valsecchi in Quadrilatero della Moda on the third edition of Palazzo delle Meraviglie.
The simulated exhibition reality revealed a home with four unexpected rooms. HOMMÉS Studio's team has recreated the chamber of Museo Bagatti Valsecchi, where the physical reality lies with immaculate perfection.
Every wall and nook was embellished with unexpected sconces, mirrors, decorative pillows, home decor objects, and outstanding pet accessories.
You can still access the virtual tour here
ARE YOU INTO INTERIOR DESIGN?
If so, discover modern furniture and lighting designed by design lovers for design lovers. All you need is to download the Hommés Studio catalog. To complete your interior design project, choose the high-end homeware by ACH Collection