From 09 to 12 October, all the ways will lead to Decorex 2022, where Hommés Studio, alongside

TAPIS Studio

and

ACH Collection

, will present Metamorfik House, an exhibition about the future vision of interiors.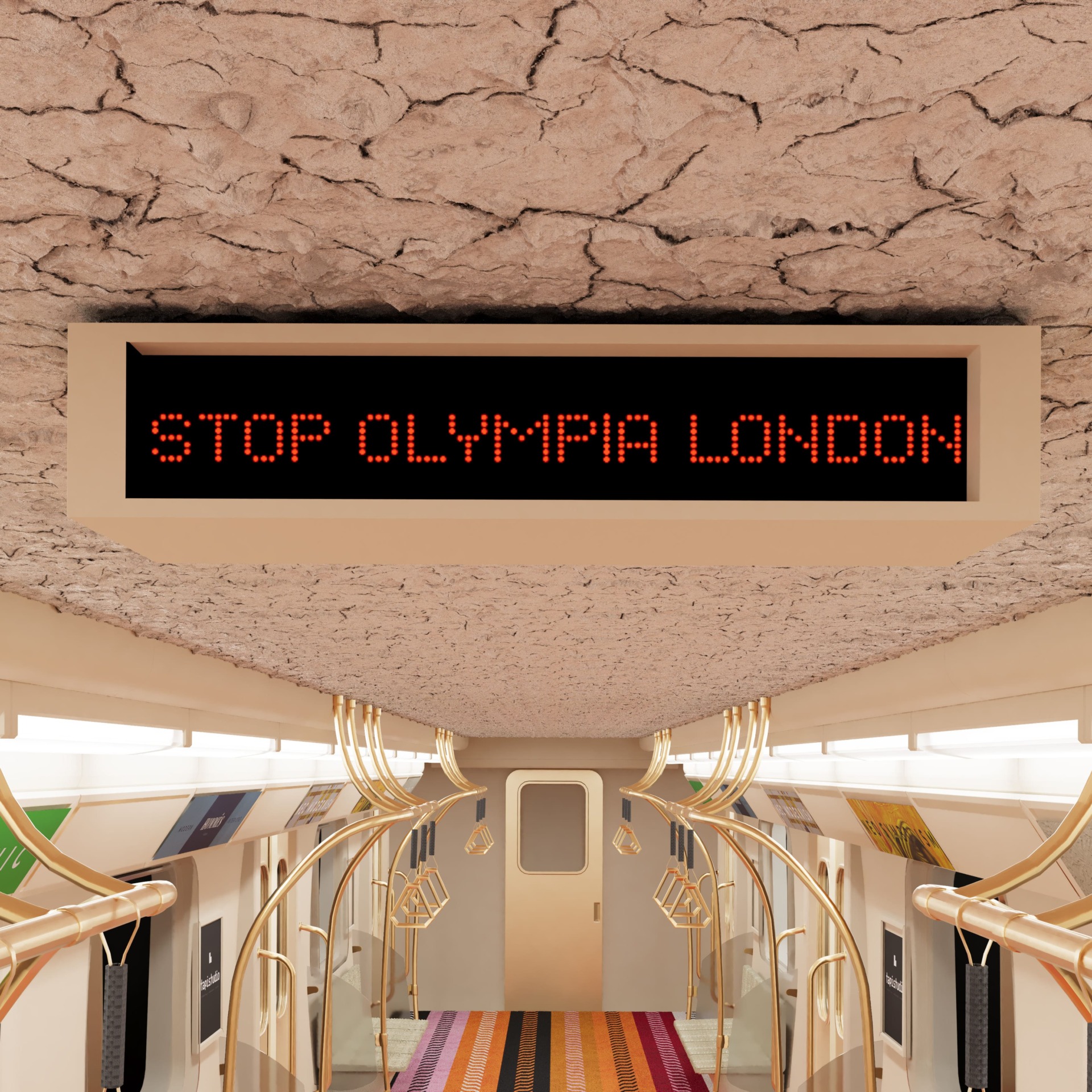 After the success of Chromatik House at Milan Design Week, this time, HOMMÉS Studio will present a new incredible exhibition that will explore the future vision of interiors. METAMORFIK house will take place in booth G144 at Decorex 2022 from 09 to 12 October in London.
Hommés studio will present versatile and chameleonic furniture, decorative objects, and rugs during the four days of Decorex 2022. But more than that, METAMORFIK House aims to provide a real and virtual experience – the interior designers that visit the exhibition will have the experience of feeling and manipulating all the pieces on display. Still, this experience will be even more complete by exploring other design styles with a VR experience in the metaverse. It´s not just a simple exhibition; it´s a world of discovering design styles that will bring the future vision of interiors.
The exhibition follows the success of Chromatik House at Milan Design Week 2022, but this time at Decorex 2022, HOMMÉS studio promises to impact even more. In this meta experience, the physical and digital realities will help the visitors to discover different design styles in an interactive showcase that invites design professionals to find the design style that matches their personality while playing with HOMMÉS Studio's endless customization options.
METAMORFIK house will highlight design styles and movements to bring the future vision of interiors:
Neo: it will emphasize the comprehensive and ultra-modern way of looking into art movements and design philosophies that are relevant and refreshing. METAMORFIK house aims to provide a great space for networking and discovery.
NeoGothic: will explore the contemporary intersection of art deco and gothic and how combining clean shapes, minimal lines, and modest materials can create timeless furniture and home accessories.
NeoCraft: seeks to preserve and spread the best of the manufacturing industry; the exhibition will showcase unique furniture and home accessories made with traditional techniques by soulful artisans.
NeoSymbolism: reflects that a home is a dream space where emotional furniture and objects tell a story. The exhibition will reveal joyful and playful furniture that merges different design styles – art deco, Memphis Design, brutalism, and even midcentury modern – to complement interiors full of emotion and dazzling personality.
NeoModernism: reflects a design movement in which comfort and function are premises. METAMORFIK house exhibition will showcase high-end furniture and objects with midcentury modern features whose function overpowers the decorative effect and delivers a sophisticated look and feel to any home.
HOUSE OF HOMMÉS
HOUSE OF HOMMÉS is the home of four bold and unique design brands that share the same vision- to deliver essential designer furniture, bold decor objects, luxe pet accessories, and stylish rugs for ultra-modern interiors, paying particular attention to how they fit in the same space.
HOMMÉS STUDIO
HOMMÉS Studio is a design studio that creates unique furniture design, lighting, and decor accessories. The studio conveys its inspiration into high-end and statement design pieces, paying particular attention to how they can fit contemporary spaces with bold and unique identities.
TAPIS STUDIO
TAPIS Studio is a vanguardist rug brand with eye-catching rugs that please all senses, last a lifetime, and meet the needs of every room, every style, and everyone.
ACH Collection
ACH Collection offers spontaneous and extraordinary decor objects and homeware aligned with the philosophy of turning your home lifestyle into your unique experience of living.
ACH4Pets
ACH4Pets is a love letter to pets with comfortable and stylish accessories that pair our furry friend's well-being with the owner's lifestyle and décor taste.
DECOREX 2022
Decorex is one of the most significant interior design events in Europe, since 1978 has been a reference for high-end interior design professionals to meet and do business. The Decorex is an International Trade Fair for the interior; it offers a complete exhibition of wall coverings, furniture, lighting, and floor coverings; during the event, the latest trends are presented to interior designers and architects.
Discover the future vision of interiors with HOMMÉS Studio. To learn about each space in more detail, be sure to check out the articles on the virtual tour of the NeoModernism METAMORFIK House, the NeoGotic METAMORFIK House and the NeoCraft METAMORFIK House.