Sustainability and slow design, outdoor living spaces, texture, home office, digital interior design and a blast of color are the home renovation trends of the moment. Read the article and discover what can't be left aside in your home renovation or remodeling project.
If you just looked around and felt that your home needs a little upgrade, this article is just what you need to read.
It's not a trend report. Instead, it's a small guide with simple tips that can make a great change. Firstly, it will change how you feel in your home; secondly, it will change how you choose materials and products; and, finally and hopefully, it will change the world.
SUSTAINABILITY AND SLOW DESIGN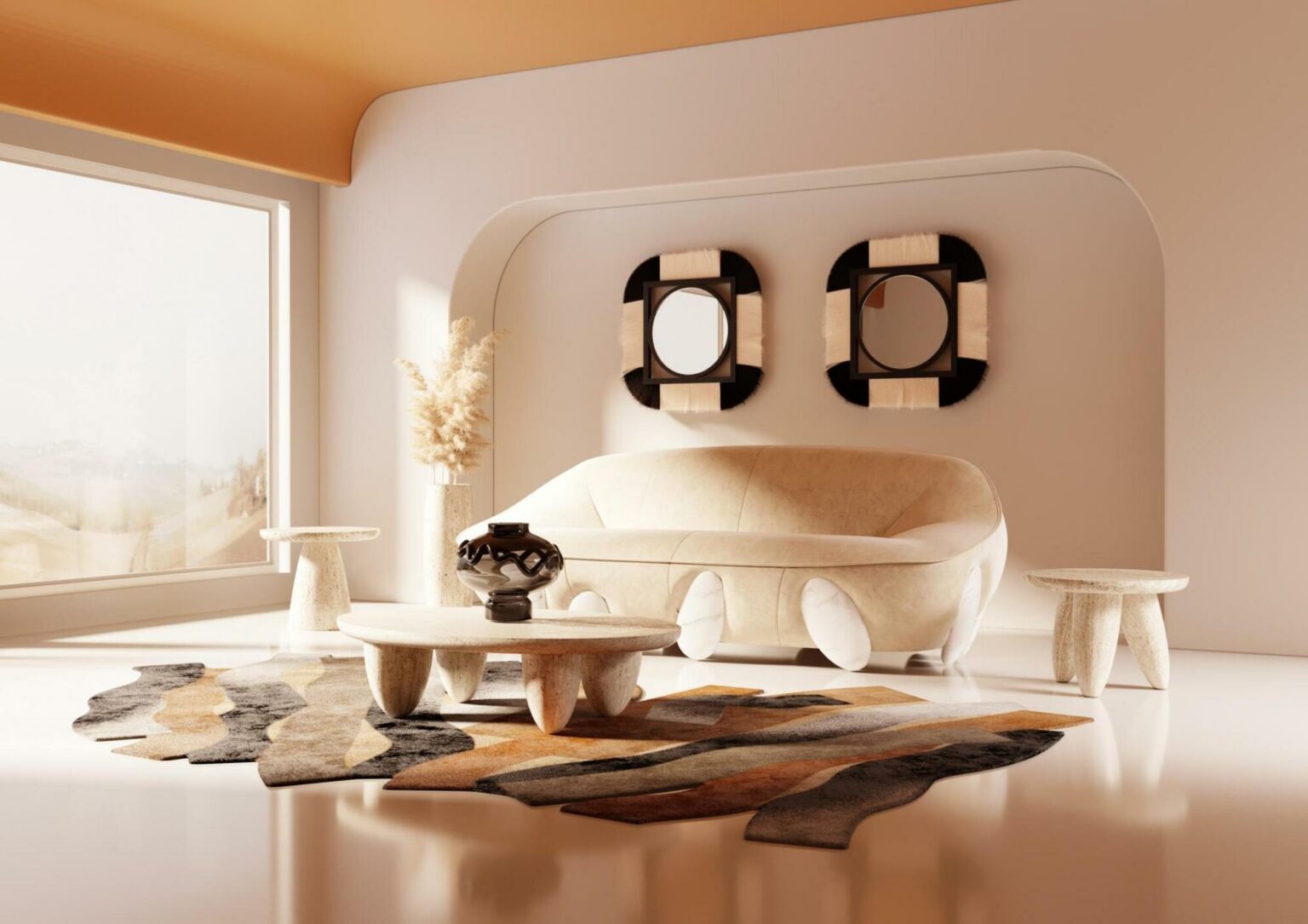 Buying out of impulsiveness is outdated. More than ever, we must be thoughtful buyers looking for sustainable production practices, respect for resources, and support small industries that keep artisanal techniques and brands committed to delivering products that last a lifetime.
If you're about to renovate or remodel your home, keep in mind that the best you can do is to invest in high-quality materials and products that are multitasking and fit your exquisite needs.

OUTDOOR LIVING SPACE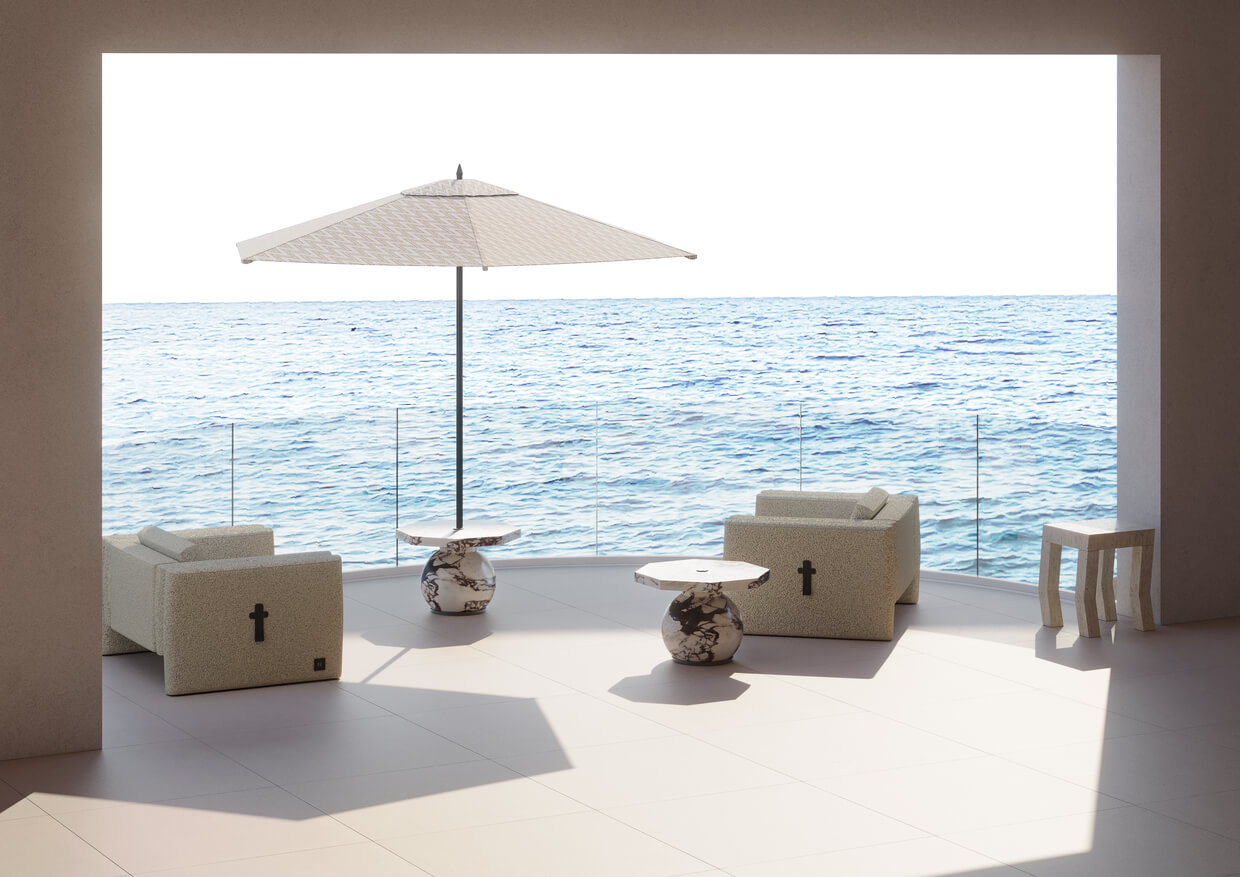 Summertime and the living is easy, which is reason enough to renovate or remodel your backyard.
This season is to finally get an outdoor pool to dive in all day long, install an amazing outdoor kitchen to cook delicious grilled meals and prepare summer salads or design an open-air dining area to savor them. In your garden, you can also create a modern outdoor living room with stylish outdoor seatings surrounding a modern coffee table or a fire pit to keep you warm even when the first leaves of autumn fall.
For some, these ideas seem a bit too ambitious, simply because not everyone owns a front yard or backyard big enough to sculpt these ideas. However, life outdoors is too good, and everyone should benefit from it. If your home doesn't allow you to remodel your outdoor area, add greenery inside, and make the best of your porch or balcony by creating a breakfast nook, for instance.
TEXTURE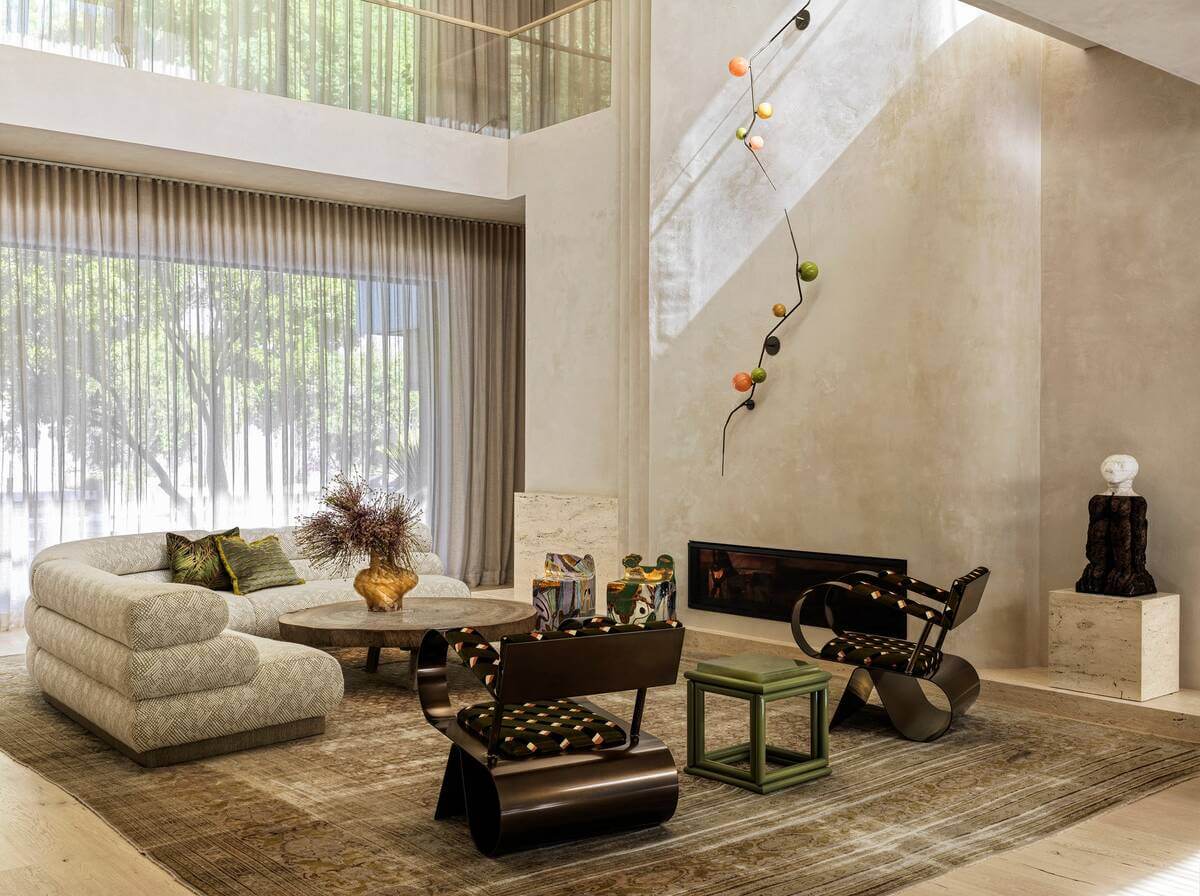 Texture, texture on the wall, is the most significant home renovation trend of 2022. Texture denotes luxury and comfort. Therefore, an interior decor packed with soulful and rich texture, visual and tactile, will instantly elevate any room. This trend might be the reason why in 2022 we're seeing several luxury brands opening stores that are an authentic synaesthetic experience, delighting all senses, like the fluffy pink Balenciaga store in London.
Interior designers also create a chilling, gripping experience for homeowners by playing texture. When it comes to renovating or remodeling homes, you must implement rich textures on every surface. Be bold. Pick fabrics with thick patterns or a relief surface, such as bouclé. Choose stones that have a unique figure, like marble. Try stylish wallpapers that can change the room's color, dimension and style. 3D Rugs are also a fun option to add visual and tactile texture, especially if against a plaster wall, the biggest construction and renovation trend of 2022.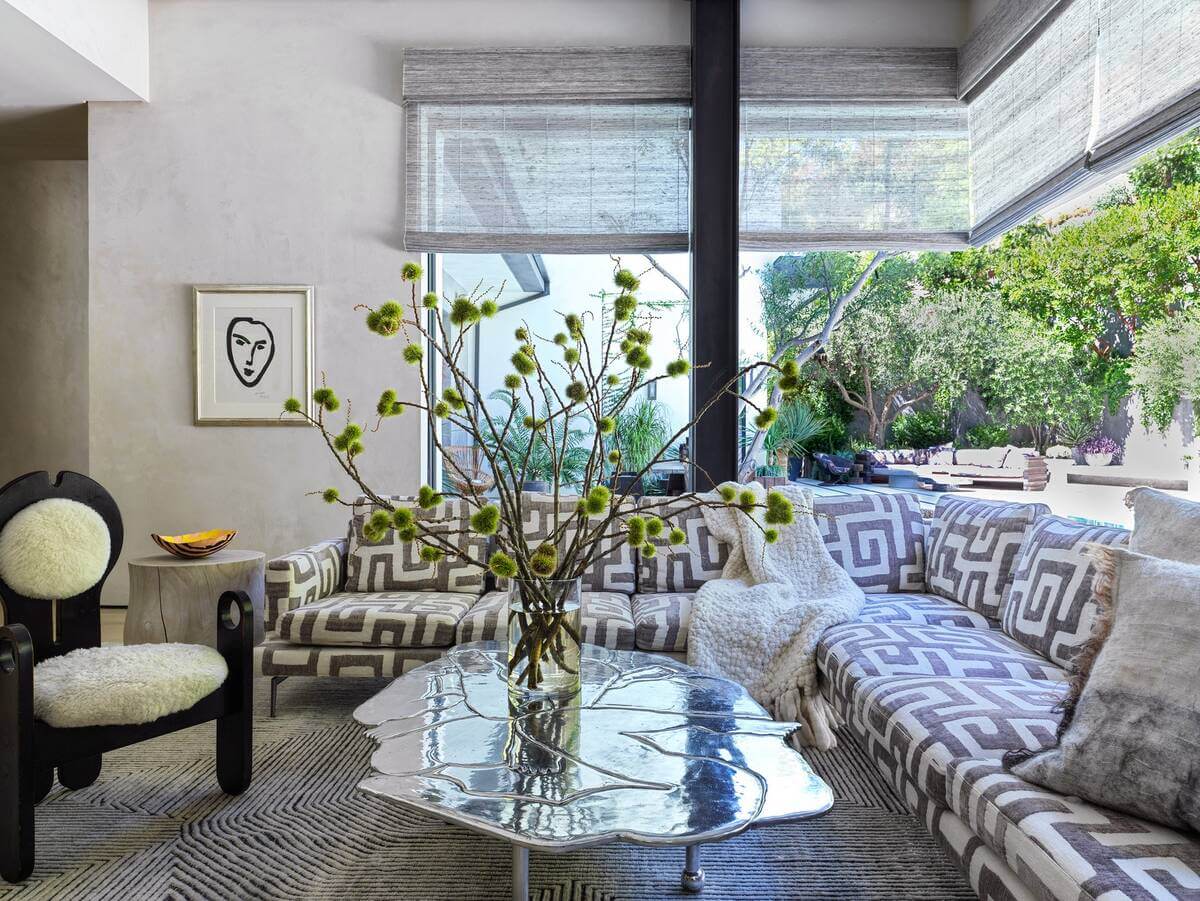 Alex P White added texture and love to a home in Beverly Hills with great bones but lacking personality. The home's walls are limewashed to welcome a palette of warm neutral, dashes of color, striking art pieces and copious textures.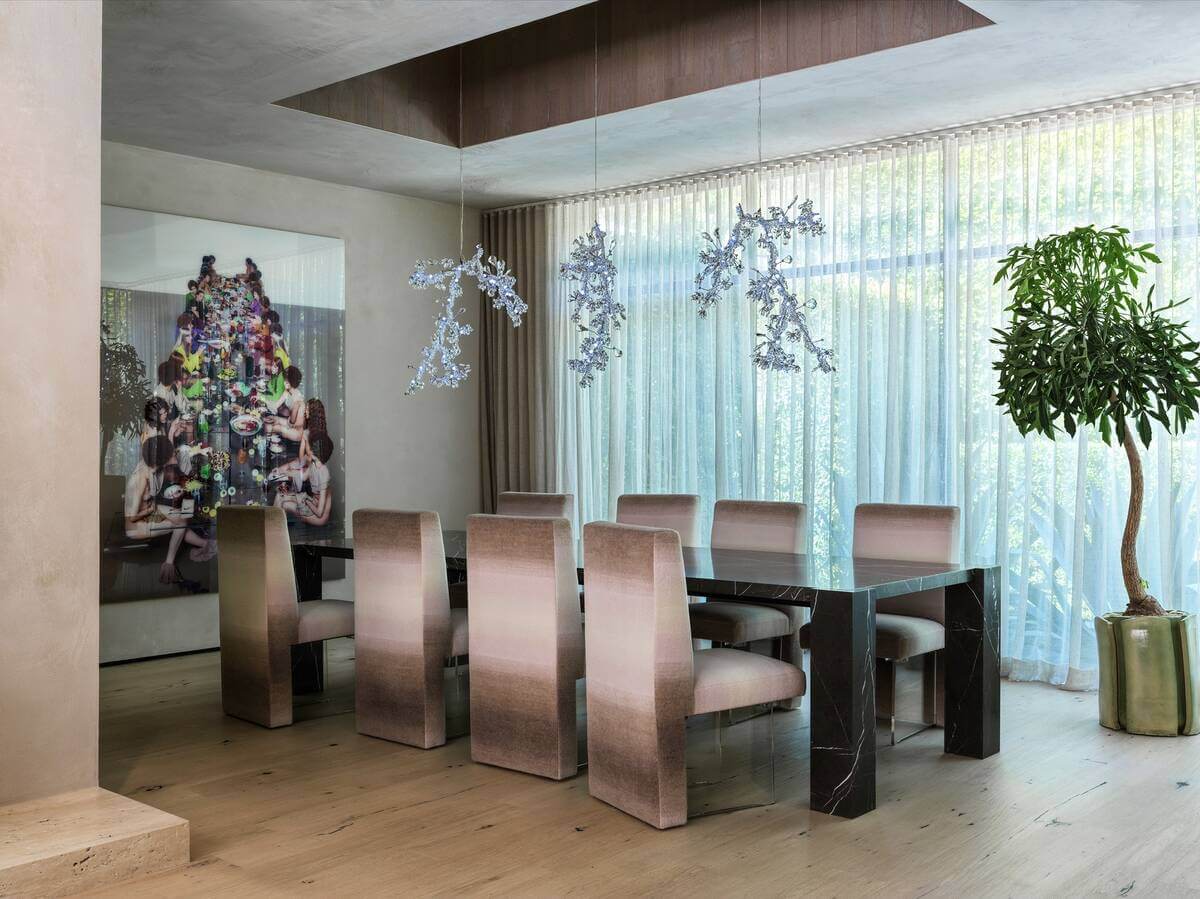 HOME OFFICE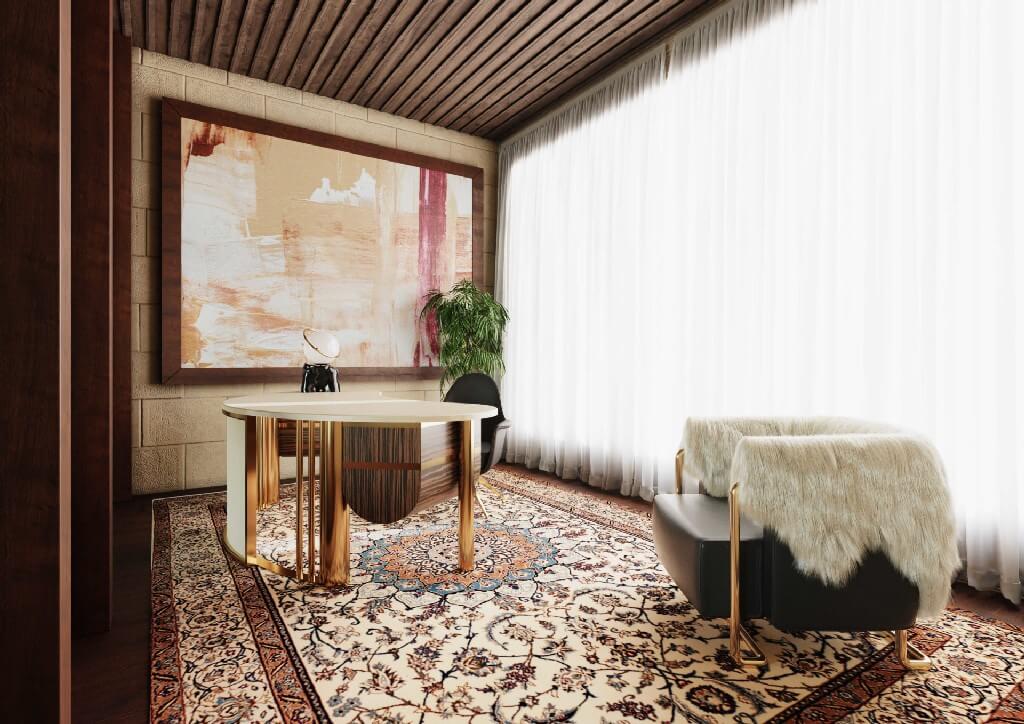 Home Office is an interior design trend that is here to stay. Once we started working from home, we never returned to office life, saving ourselves from daily commuting.
If in the beginning we were caught off guard on Zoom wearing sweatpants and a hoodie against a messy, unstaged backdrop, we are now experienced enough to know that it doesn't take much to make a good impression on a team meeting – a modern bookcase or a stylish wallpaper won't let you down.
Time gave you experience, but you must be tired of working from home by now. If so, this means it is about time to remodel and refresh the room you work in, making it unique and inspiring. How do you do that? Change the color of your home office – stay faithful to sandy neutrals with a calming effect or try painting the walls with blue, a color that promotes focus. If you're an artist or creator, add some orange details since orange is the best color to foster energy and creativity.
Aesthetics plays a significant in inspiration. Surrounding yourself with a fine selection of office furniture will boost your productivity.
DIGITAL INTERIOR DESIGN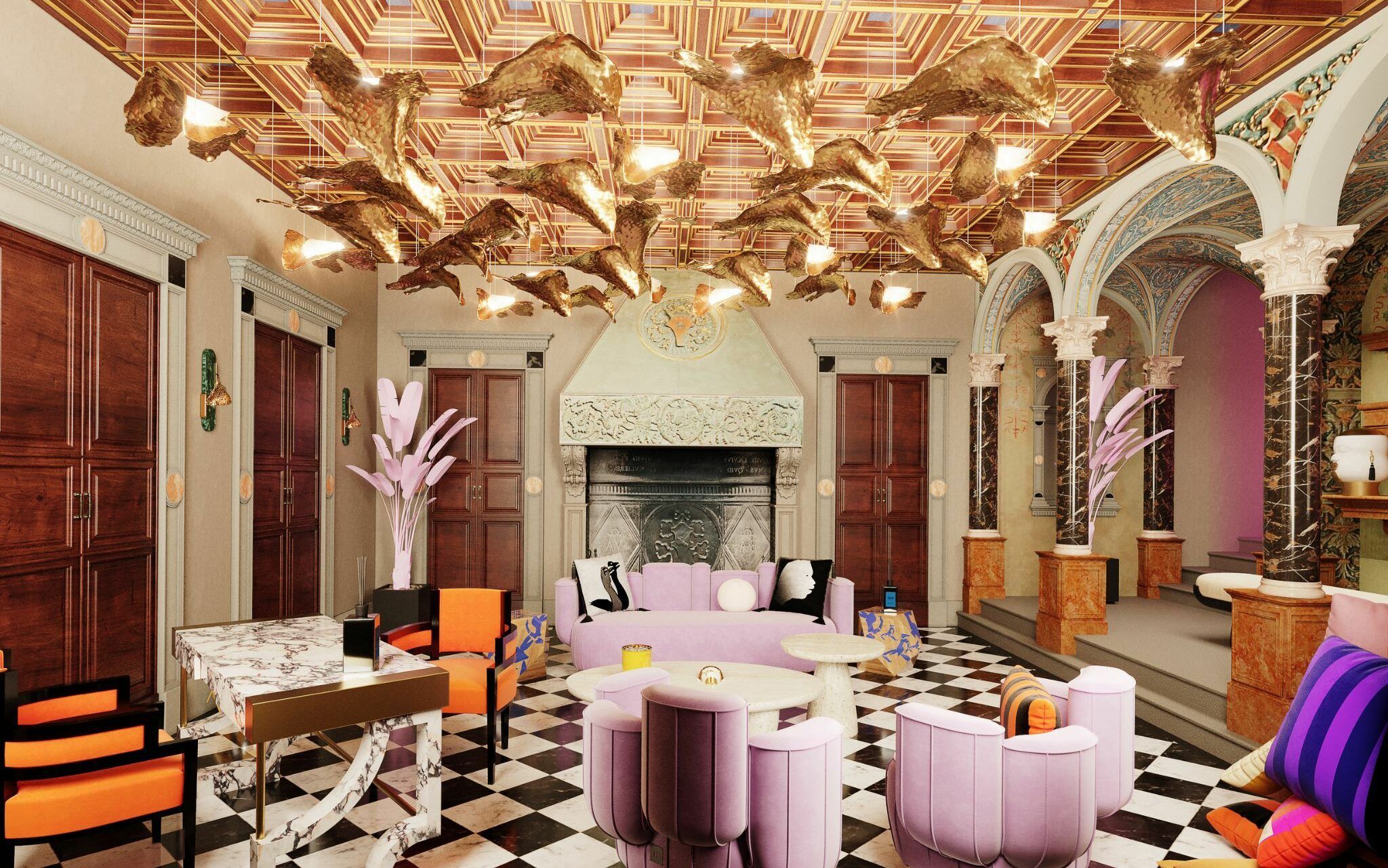 If remote work is the new normal, it is due to technology and the digitalization of lives. A fast wi-fi connection and a good computer are more than necessary for doing your job well, no matter where you're working from.
At home, the right gadgets and the latest technology can positively affect the time and energy spent on household chores. Technology is also a time and resource saver in the interior design industry. Digital interior design or online interior design services allow you to discuss your home renovation project or remodeling with the help of professionals. From the comfort of your home, you can foresee your dining room with a new painting, a new dining table, or perspective the room with a modern buffet or sideboard.
SHOW YOUR TRUE COLORS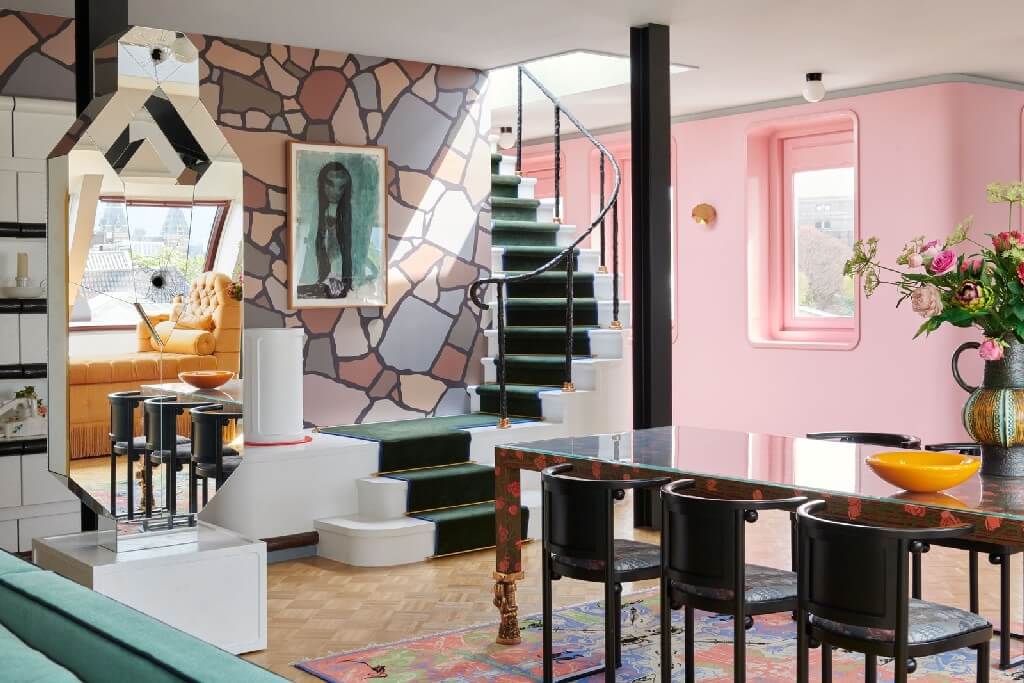 On your home renovation, you'll have to show your true colors, a major and mandatory trend. A person is defined not only by how they speak and what they wear but by the homes they own as well. Furthermore, the so-called color therapy urges you to have rooms whose paint can make you feel relaxed, emotional, and secure. In other words, believing that colors influence our moods, it is essential to choose paint, furniture and home accessories that best fit the room and how we want to feel inside it. You want a calming bedroom, a dining room that makes mouths water, or a warm and welcoming entryway, right?
But what colors are trending the most? According to interior designers, fashion houses and Milan Design Week, Candy Colors, such as electric pinks, digital blues, happy yellows, refreshing oranges, and cheerful greens, are the hues to use in your home renovation.
If you want to renovate your home but aren't a color person, stick to a neutral palette – black, white and creams – and use soulful decorative objects (a pillow, a scented candle or a vessel, for instance) for popping some color into your life.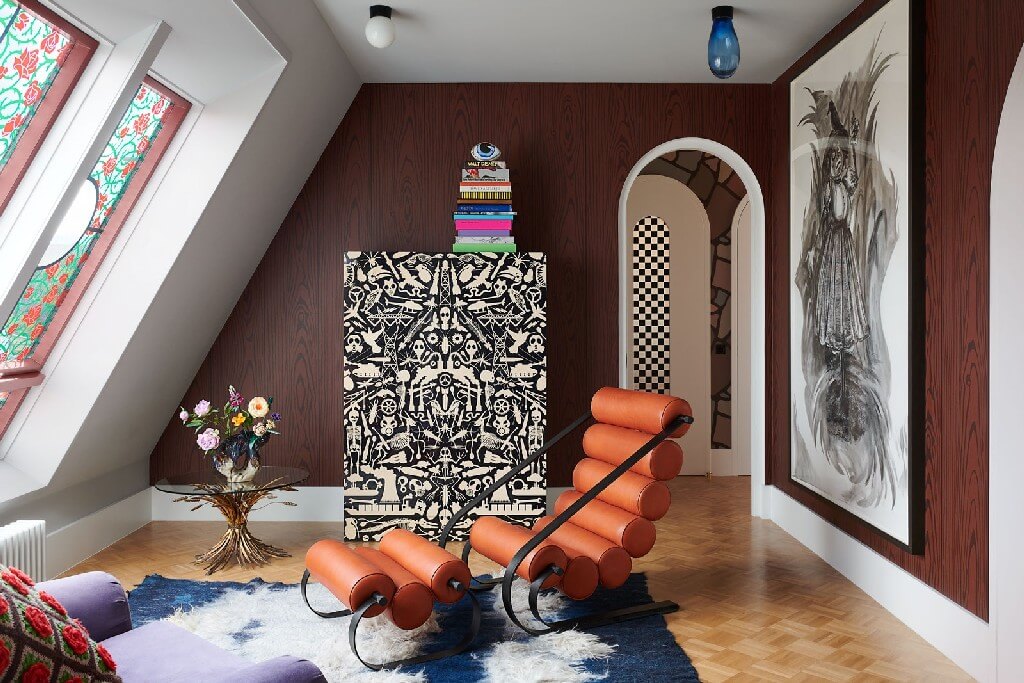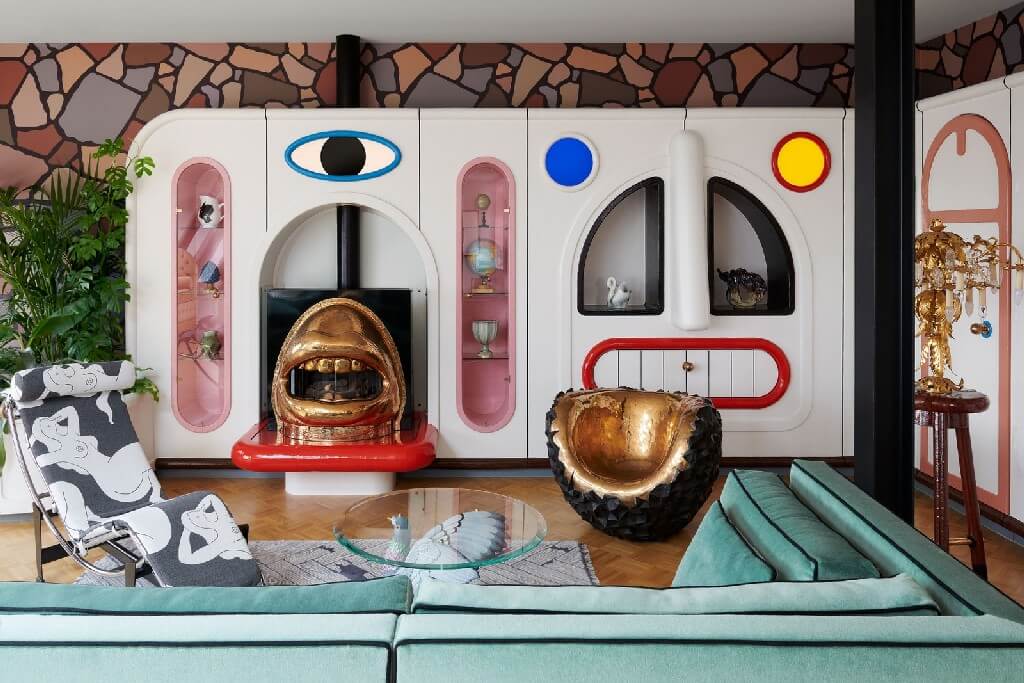 PERFECT TIMING TO DOWNLOAD OUR MODERN FURNITURE CATALOG
That's it. Now that you're inspired and creativity is racing in your mind, it is the perfect time to download our modern furniture catalog. It takes less than a minute to don't bother your flowy imagination.