These swimming pools offer a refreshing way to beat the heat in your outdoor living! There is nothing better than soaking up the sun and resting by a pool, especially in the comfort of a home or in your friend's house. In stunning locations from Palm Beach to Marrakech, these private pools have remarkable designs and complement their respective residences perfectly. Dive into our pools and outdoor living selection.
Eugenio Lopez's pool area features artwork by Mexican artist Abraham Cruzvillegas. The latter created the sculpture of found materials next to the pool and a Louise Bourgeois "Spider" seen climbing the poolside façade.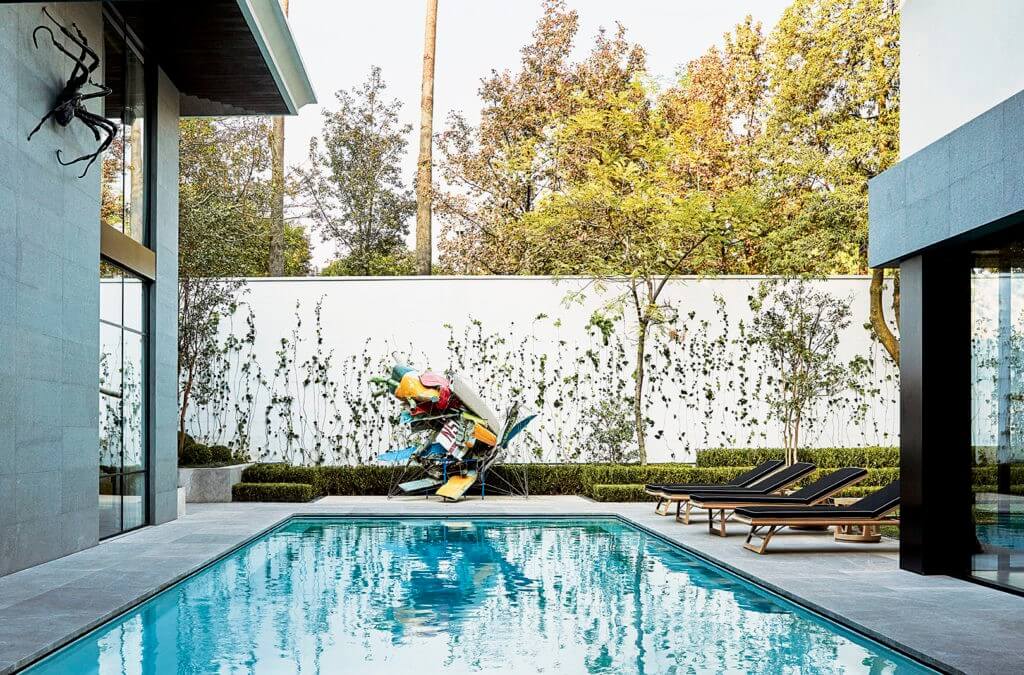 Juan Montoya incorporates water into the design of this Dominican Republic escape by curving the infinity pool around the outdoor living area to create an effortless indoor-outdoor space.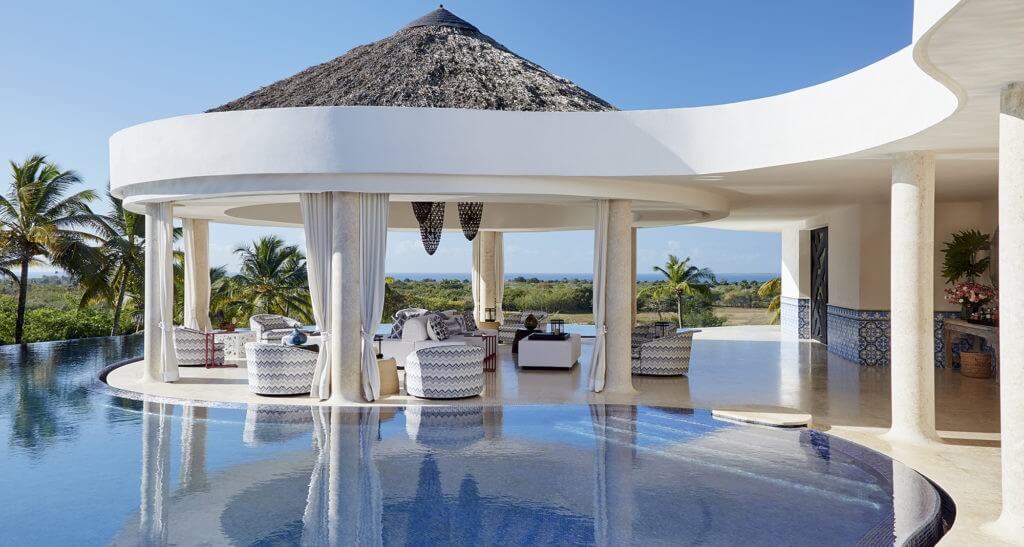 Architects Silvia Kuhle and Jeffrey Allsbrook of the Los Angeles firm Standard redesigned this family home to emphasize the midcentury style. Their serene pool courtyard acts almost like an oasis for their weekend desert retreat.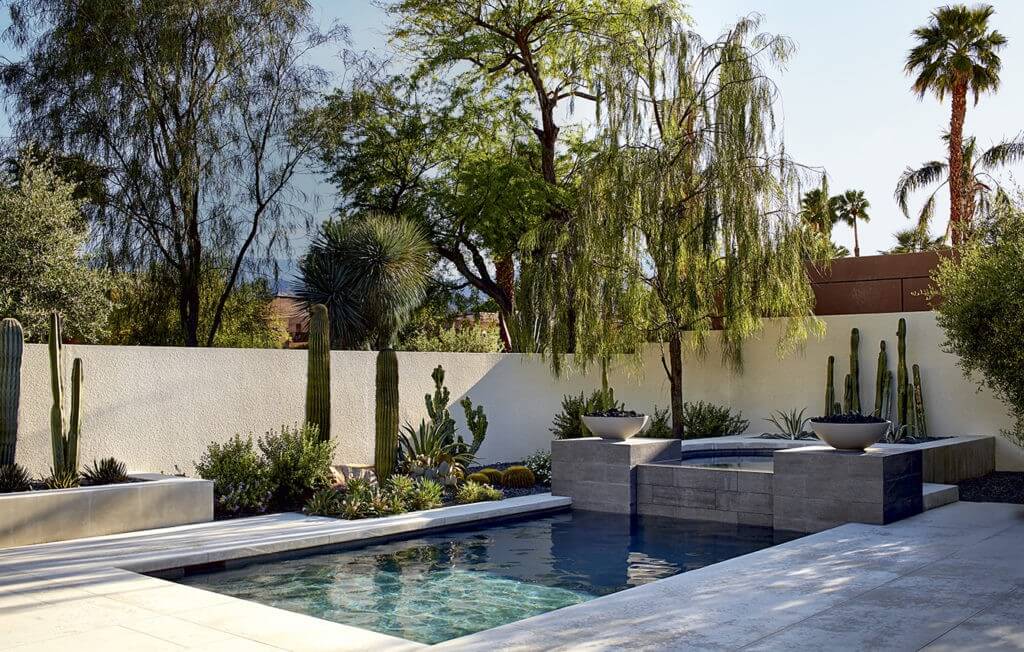 Designer Ryan Jackson of Studio Jackson crafted a new pool area for this Beverly Hills villa outfitted with furniture by Gandia Blasco and a John Dickinson side table by Sutherland.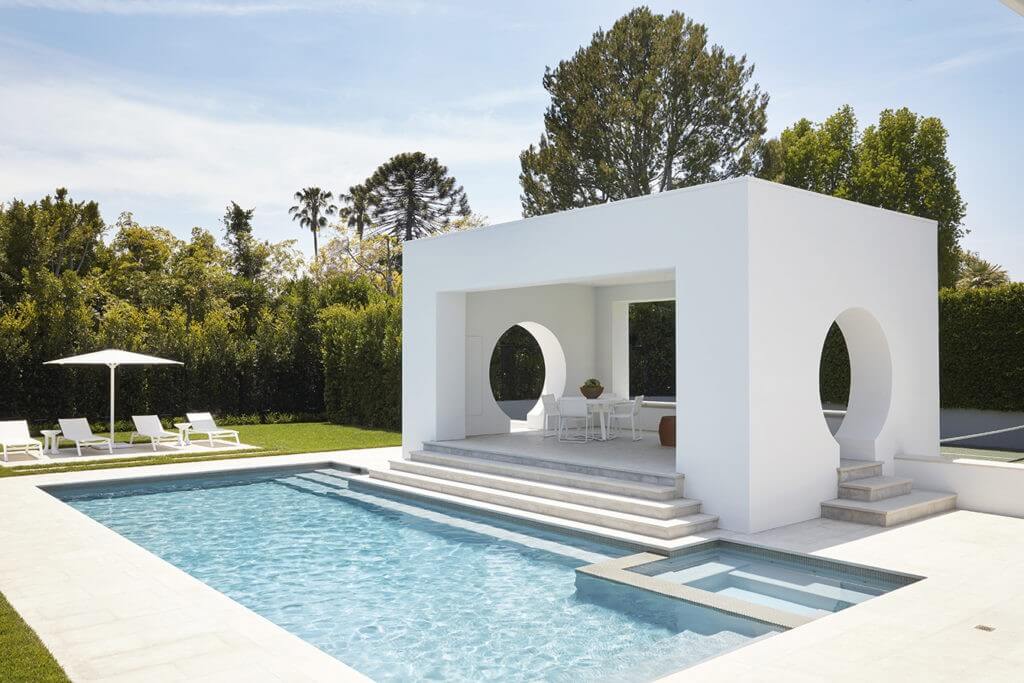 Architect William Georgis swims daily in his La Jolla, California, home pool, which features vintage Maurizio Tempestini chairs for Salterini poolside.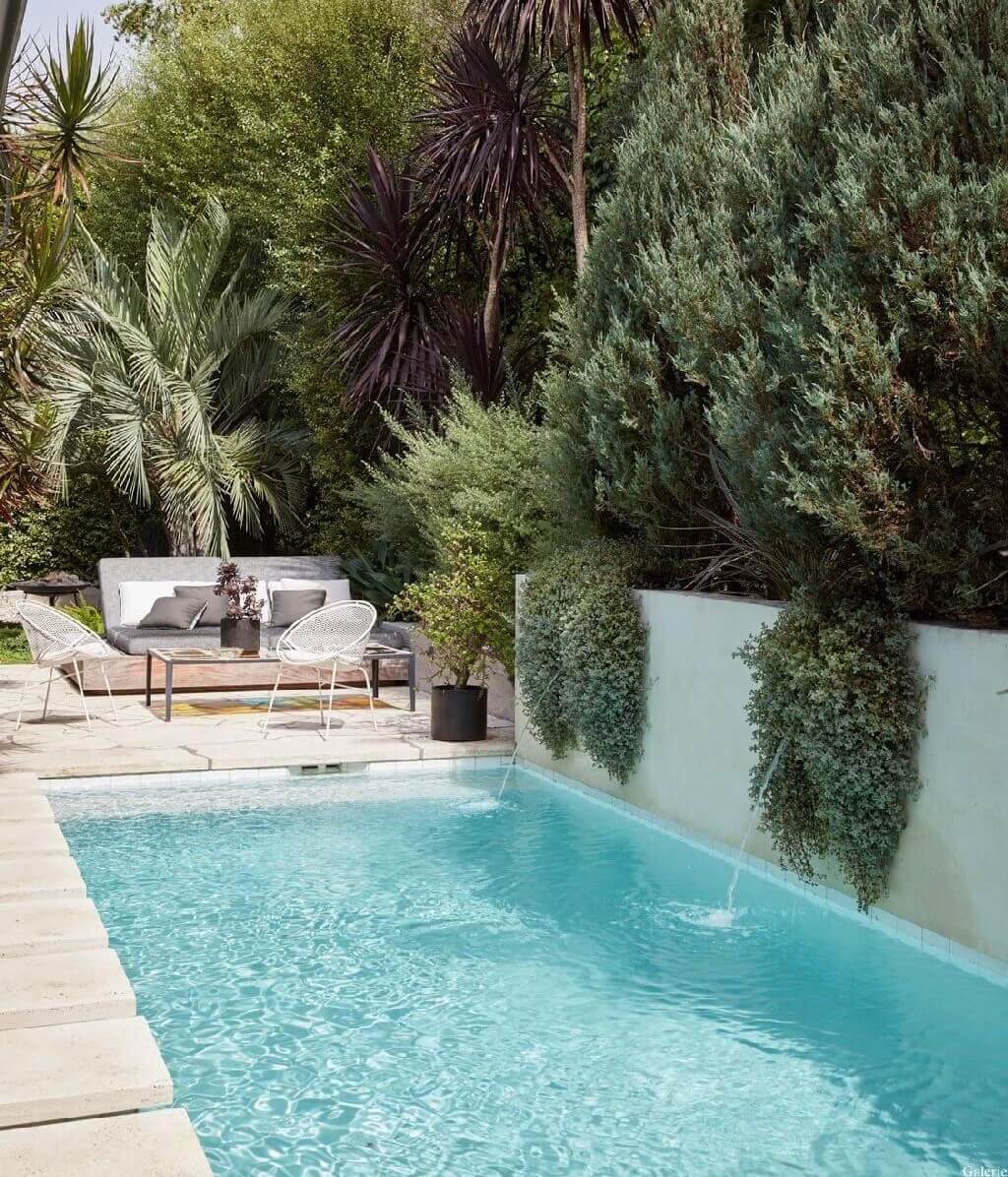 The exotic Marrakech riad of the Bulgari family features a stunning swimming pool within the main courtyard flanked by lanterns and a daybed.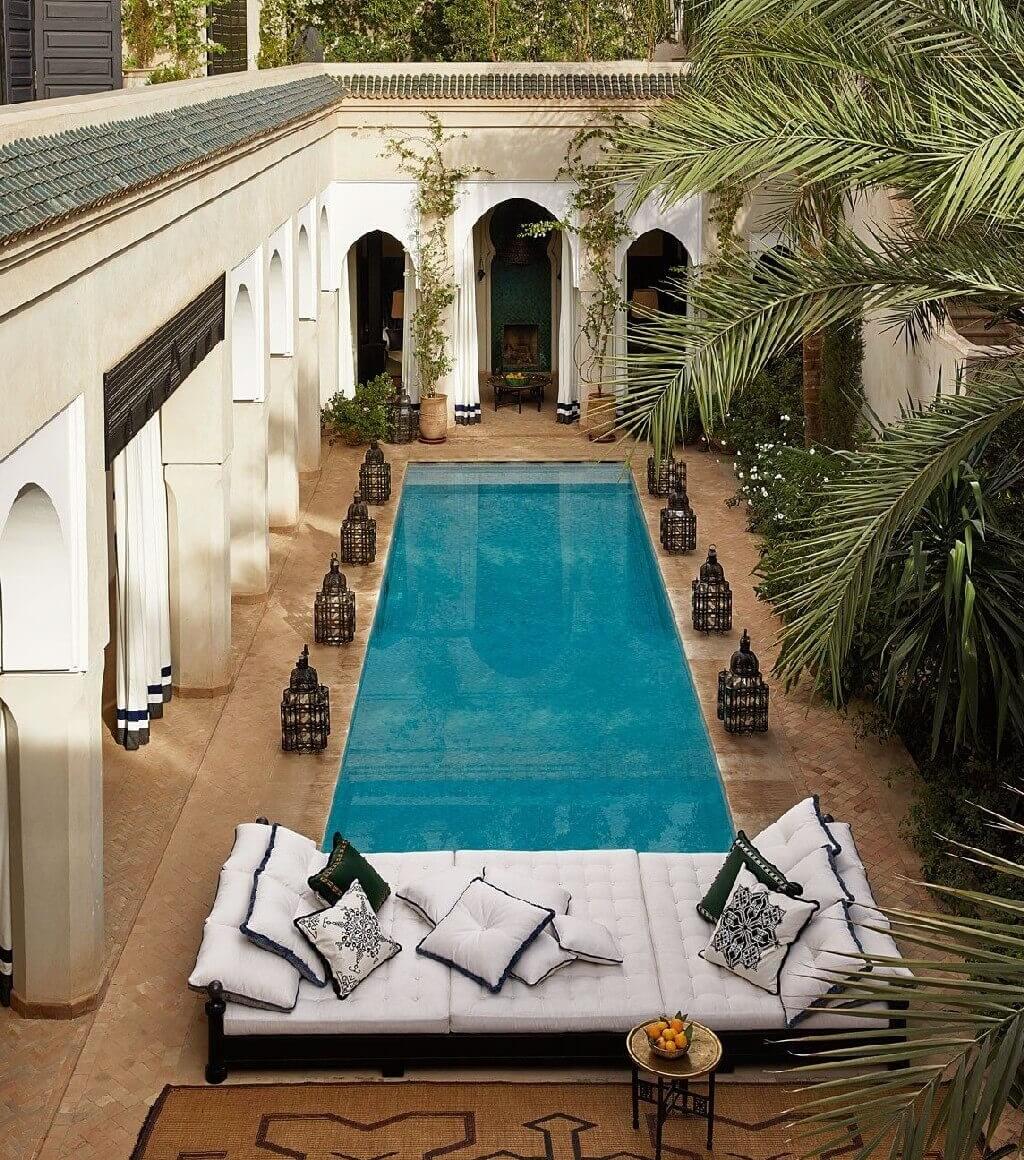 Eddie Lee designed this La Jolla residence with a laid-back California style. The table and chairs set up in the pool area are by Gloster.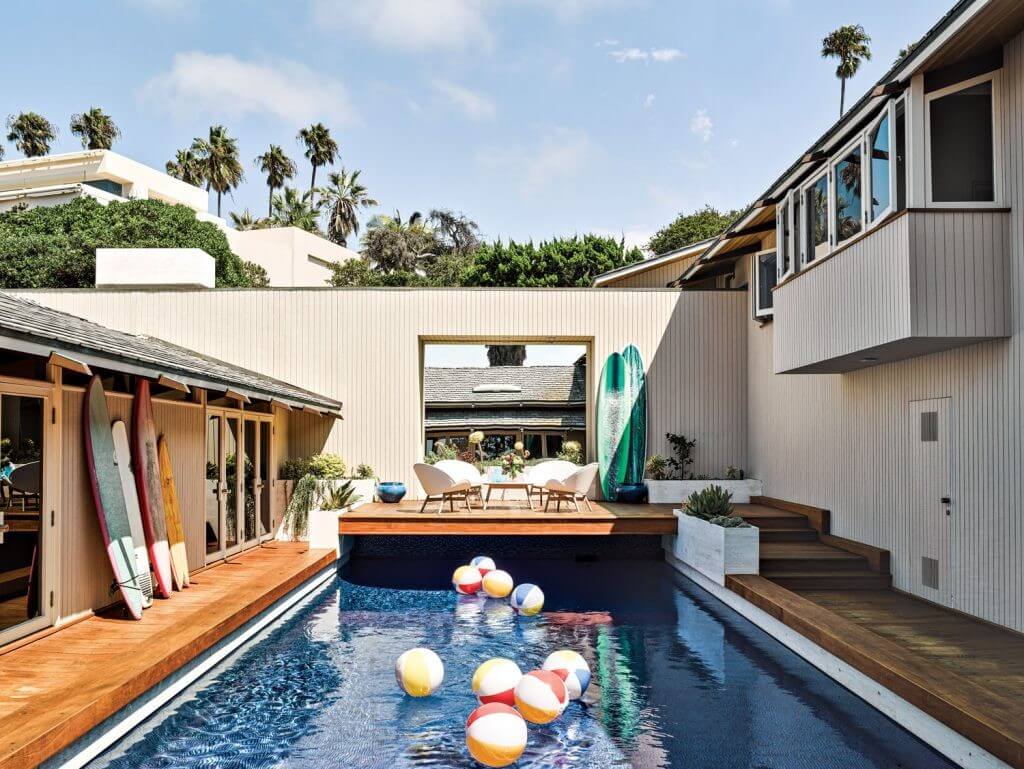 For this Palm Springs retreat crafted by Madderlake Designs, the desert landscape is incorporated into the home. The pool area features chaises by Sutherland, with Perennials fabric on the cushions, and iron-and-travertine side tables by Philip Nimmo from Jean de Merry; Minotti made the sofa and daybed arranged around the fireplace.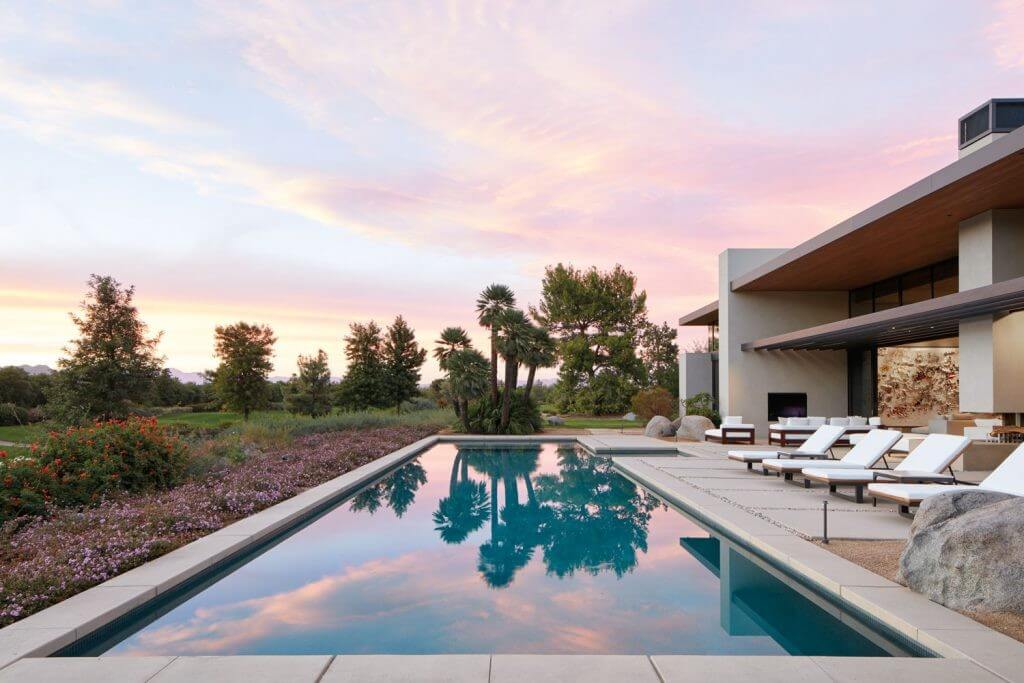 We really hope you liked our article. Feel free to pin all the images to your favourite Pinterest board. Meanwhile, you can also visit our Pinterest boards to get more inspirations.
Get more ideas for your projects and find functional, stylish, and sizable lighting and furniture choices:

Source: Galerie