Our 2nd edition of the 10 Best Celebrity Homes That You Need To See Again is here. After breaking into the luxurious pads of Mila Kunis and Ashton Kutcher, Miley Cyrus, Elton John, or Serena Williams, we're going inside the homes of former Miss Universe Olivia Culpo, the Hollywood power couple Hugh Jackman and Deborra-Lee Furness, the incredible architecture masterpiece of Alicia Keys and Swizz Beat, or the industrial nook in Melbourne of Troye Sivan.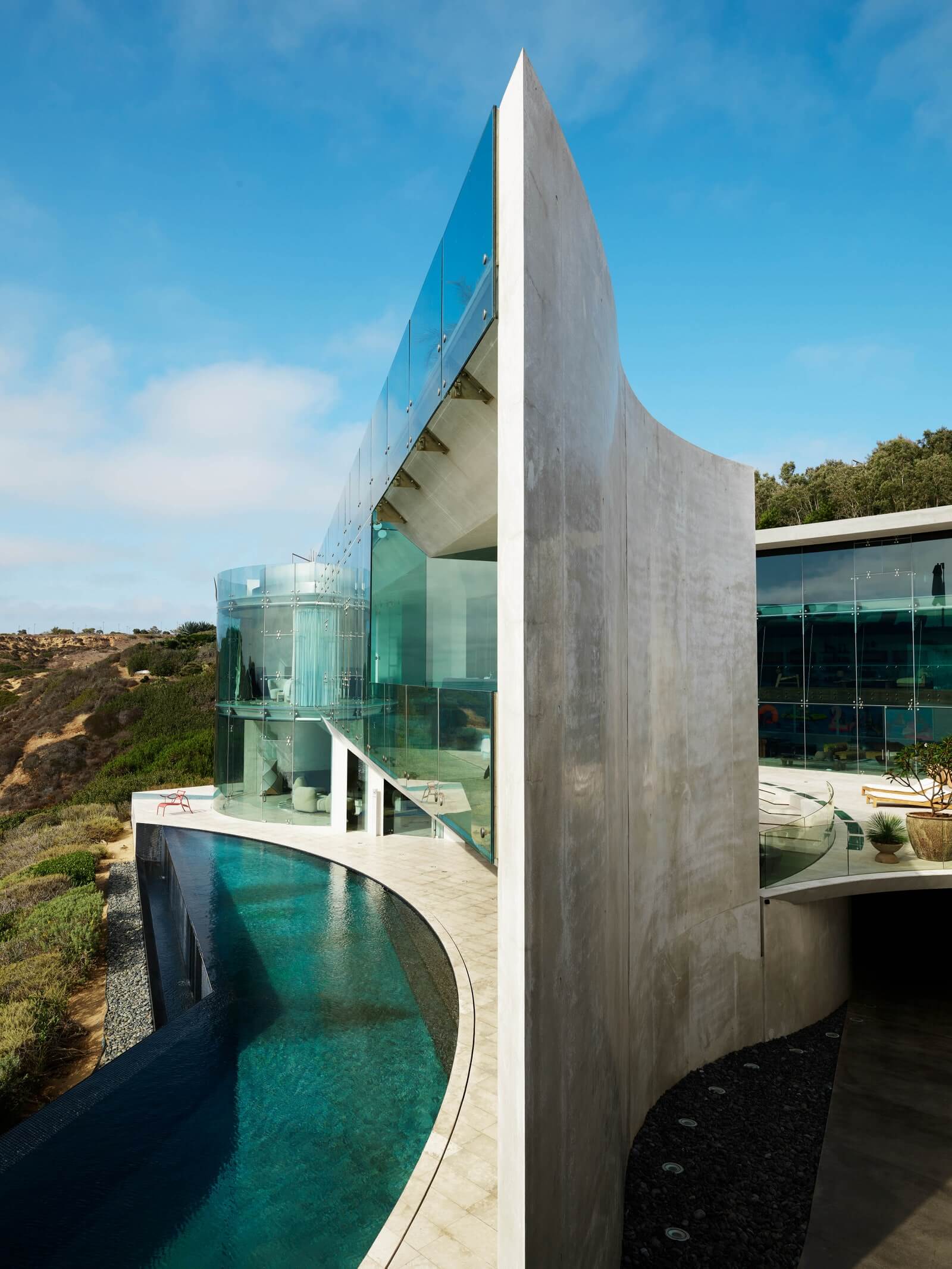 Discover the 10 Best Celebrity Homes That You Need To See Again below.

THE ELEGANT MINIMAL HOME OF OLIVIA CULPO
The elegant minimal home of the former Miss Universo Olivia Culpo was entirely furnished by the actor and entrepreneur. Olivia Culpo switched the frenzy of Hollywood downtown for a soothing neighborhood in Encino, Los Angeles.
The 2012 Miss Universe moved from a pink and girly loft among the heart of Hollywood, in the middle of the noise and the urban frenzy, to a five-bedroom house with a backyard view and pool away from the city.
You can discover Olivia Culpo's home here.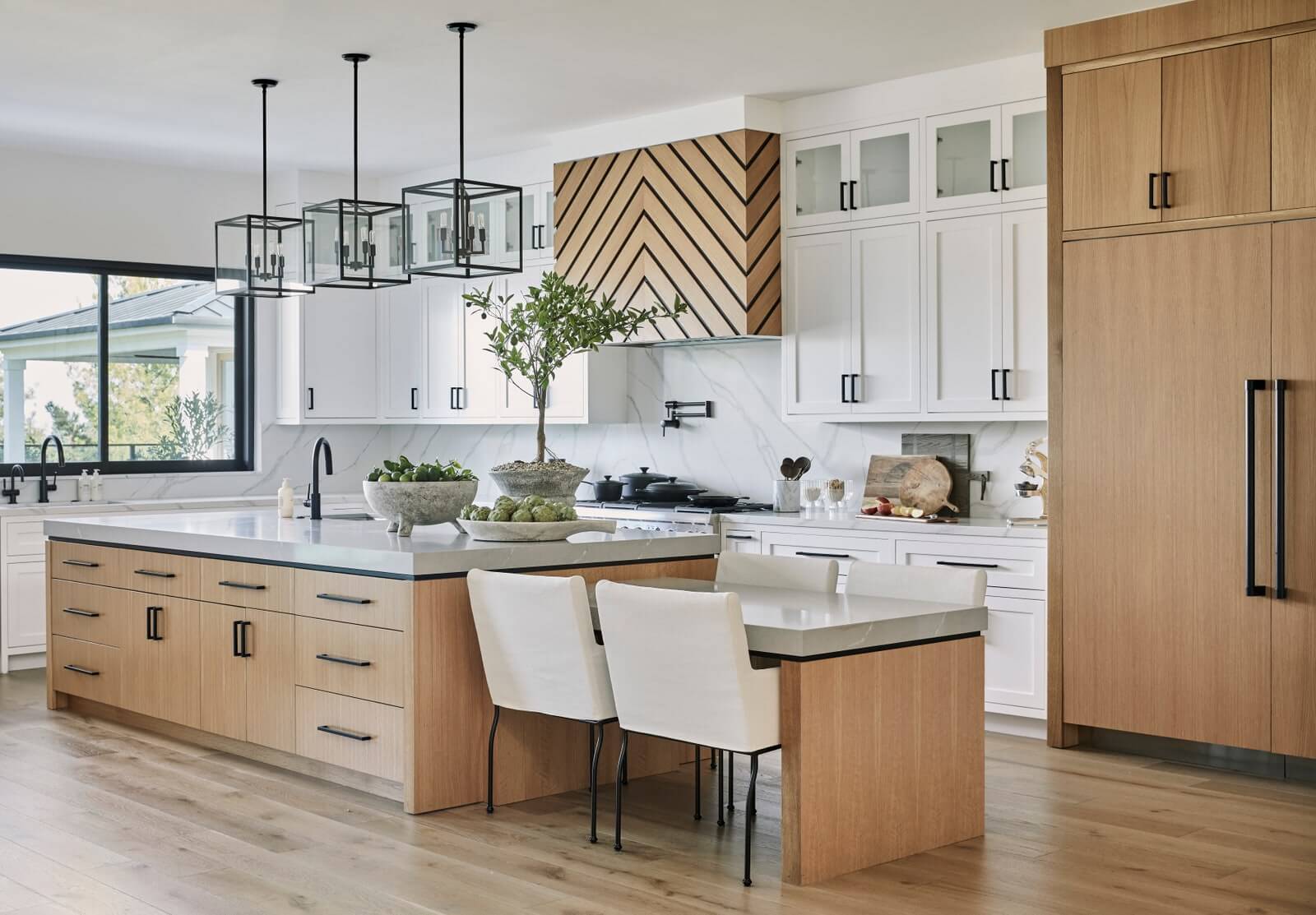 HUGH JACKMAN AND DEBORRA-LEE FURNESS MINIMALISM FAMILY HOME
To Hugh Jackman and Deborra-Lee Furness, it doesn't take much to be happy. Hugh Jackman and his wife have been together for 25 years now. In the past 6 years, the couple has been building from scratch their family home, a minimalist pad in East Hampton.
For Deborra-Lee Furness, having a family home built from scratch was her lifelong dream.
You can discover Hugh Jackman and Deborra-Lee Furness' home here.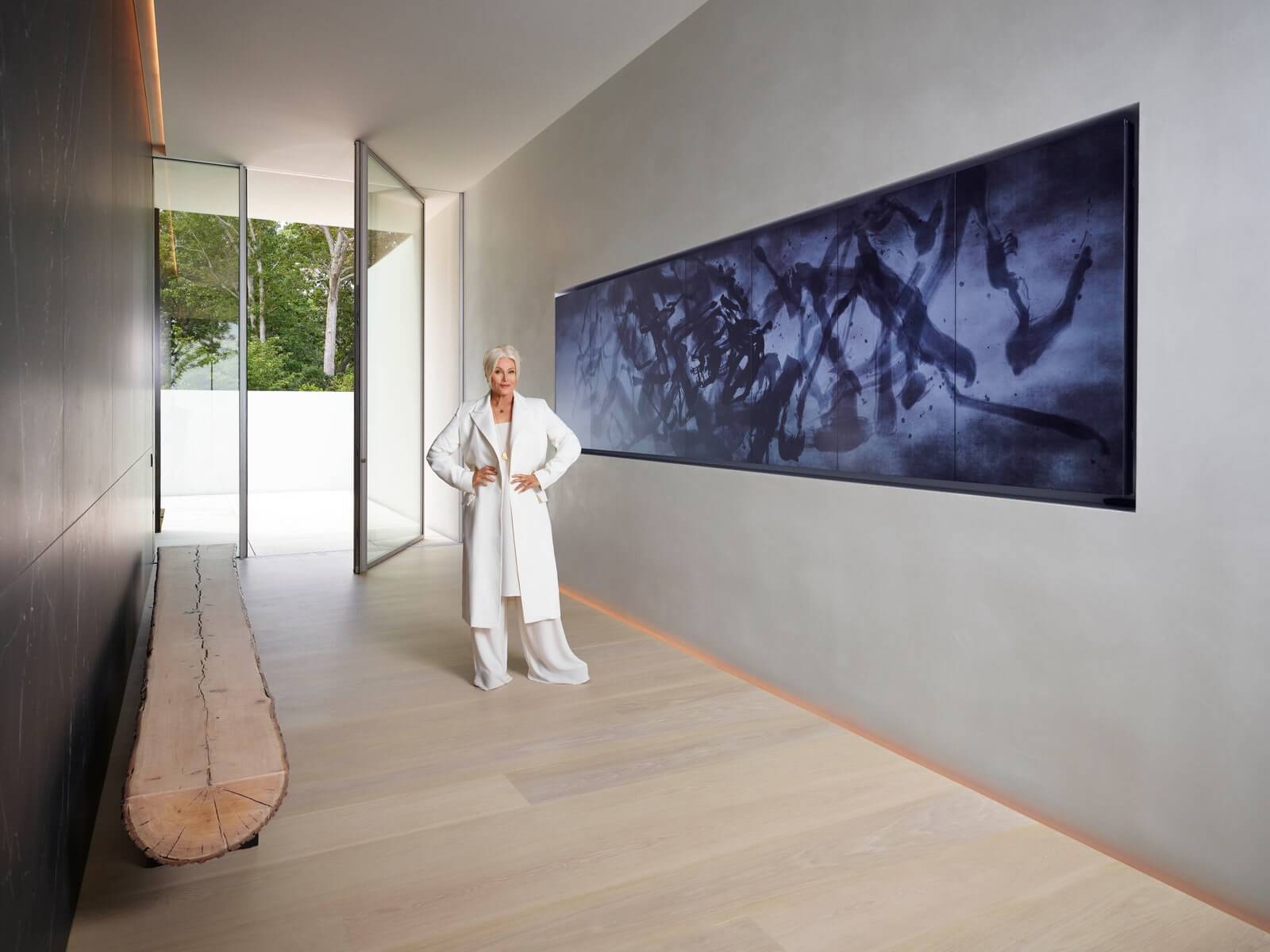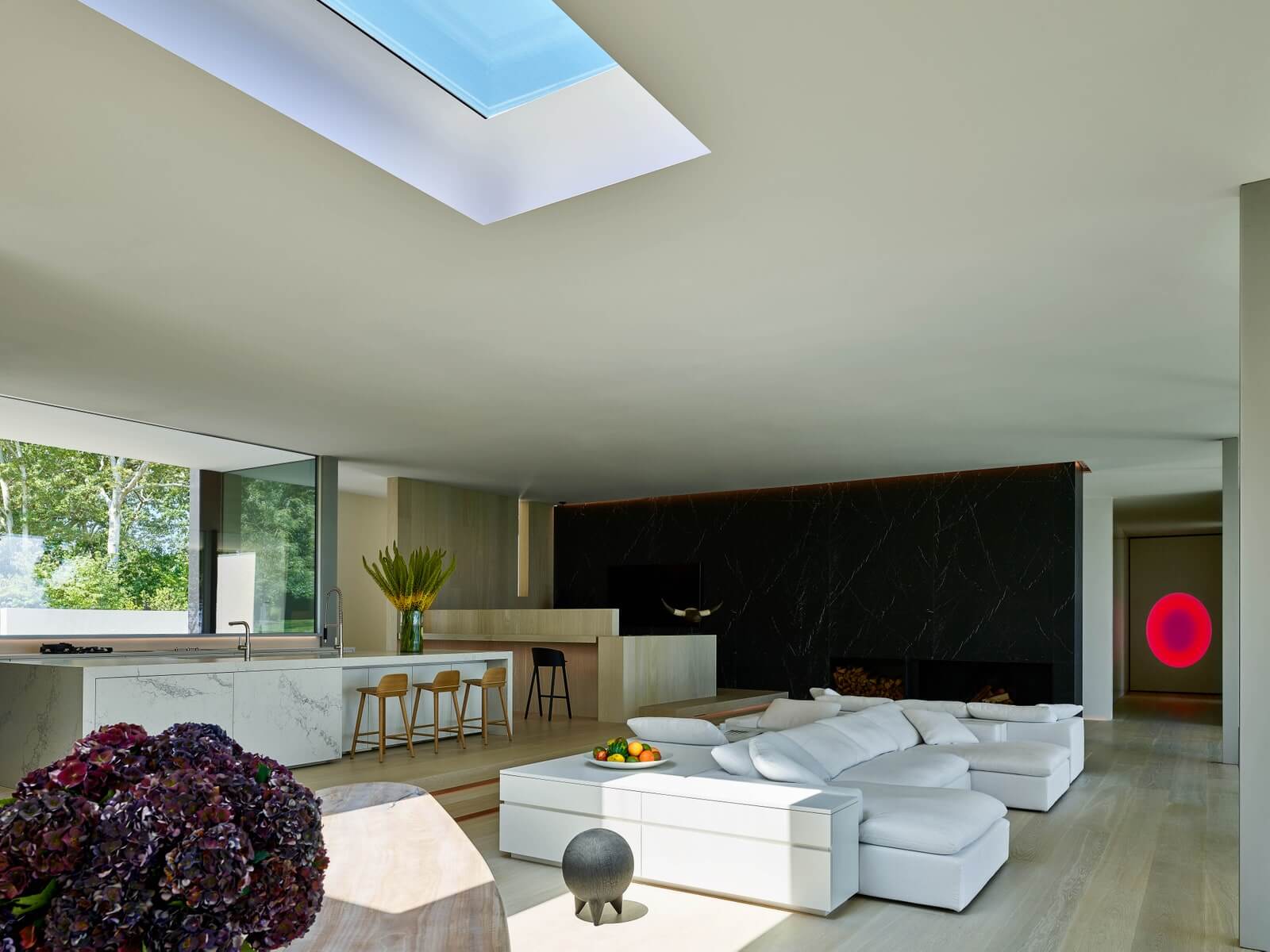 ALICIA KEYS AND SWIZZ BEAT, THE RAZOR HOUSE
The Razor House in La Jolla, California, is a magnum opus, an architectural masterpiece designed by Wallace E. Cunningham.
Back in 2019, Alicia Keys and her husband, the music producer Swizz Beat, whose real name is Kasseem Dean, became the owners of the most impressive architectural design of our times.
Alicia Keys' husband had been tracking their chance to buy the ultra modernist mansion for eight years. When the opportunity finally arrived, he contacted Kelly Behun via Instagram. Kasseem Dean, the big enthusiast about the sleek, sculptural, and futuristic The Razor House of the couple, is also a massive fan of Kelly Behun's work and how she injects meaning and soul into every interior.
You can discover Alicia Keys and Swizz Beat's home here.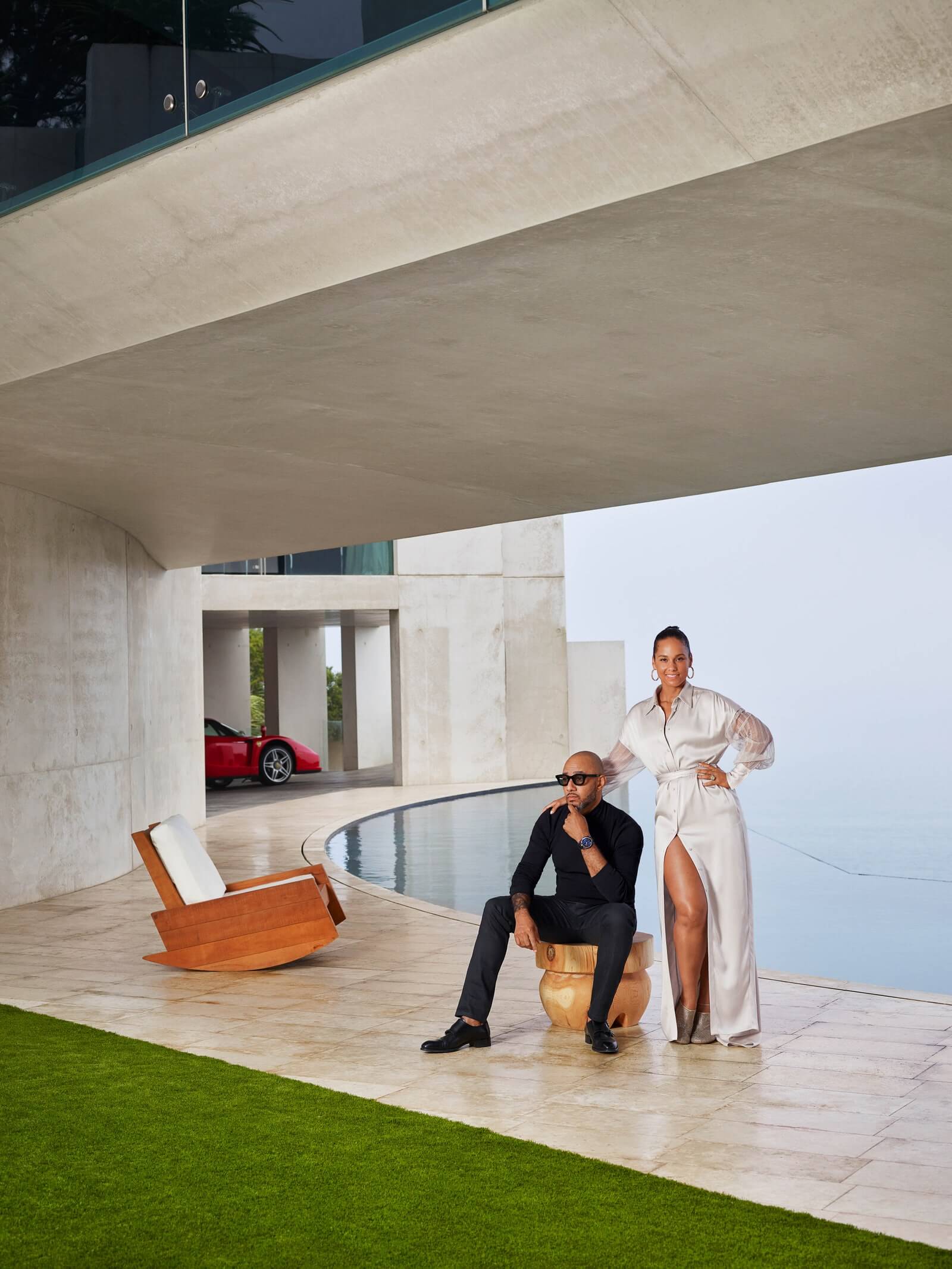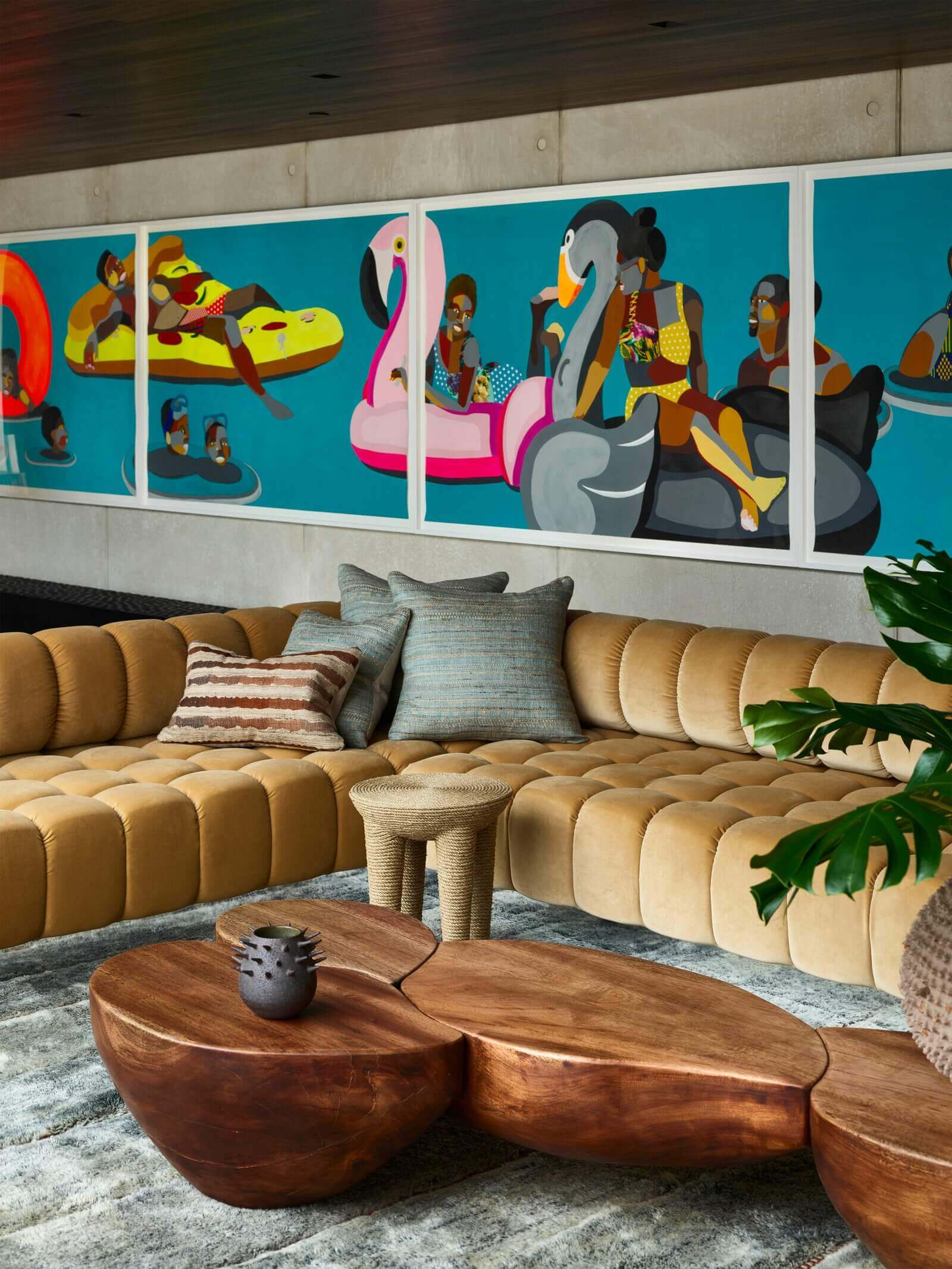 VANESSA HUDGENS STUNNING DREAM HOME IN LA
Vanessa Hudgens crafted a literal sanctuary for herself in Los Feliz in Hollywood Hills. She spent five years looking for the Georgian colonial house and finally she made it. This home is undoubtedly her stunning dream house.
The homage to the feminine mystique continues outside. Hudgens asked the artist Carly Kuhn, known as the Cartorialist for a little help. She painted a sinuous mural of faces on the wall surrounding the pool. "I wanted to add a little bit of me to the backyard," Hudgens says.
You can discover Vanessa Hudgens' Dream Home In LA here.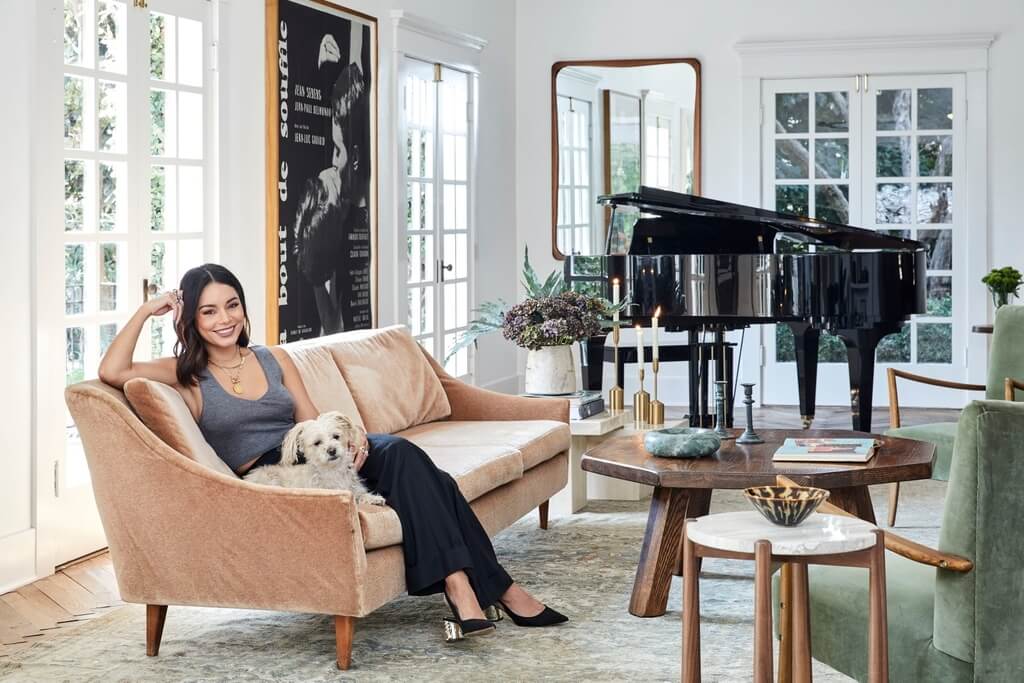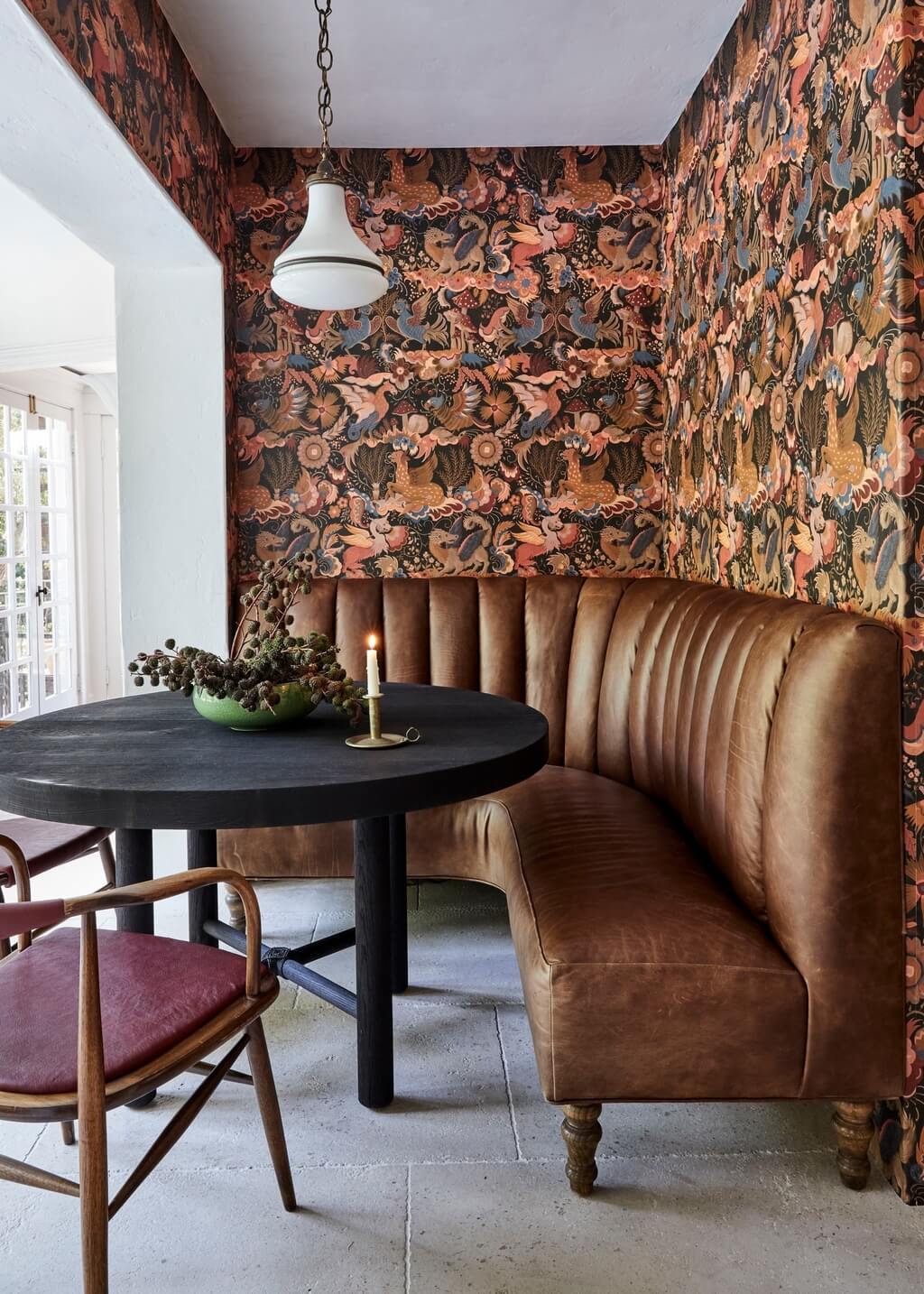 THIERRY GILLIER AND CECILIA BÖNSTRÖM PARISIAN HOME
After leaving a beloved Haussmannian apartment, Thierry Gillier, founder of the Parisian firm Zadig & Voltaire, his wife, artistic director Cecilia Bönström moved to a 500 m2 duplex. An apartment is kept with a minimalist interior that frames an abundant and varied collection of art.
Before leaving his mark on fashion, Gillier was an artist. Also he was a fan of furniture and objects so collecting arts became a passion. His love for the minimalist and monochromatic trend began when he lived in New York. After working at Yves Saint Laurent, he created his own brand with the name of his favorite book, Zadig et Voltaire. For this Frenchman, fashion is an art as important as literature or cinema.
Discover Thierry Gillier and Cecilia Bönström home here.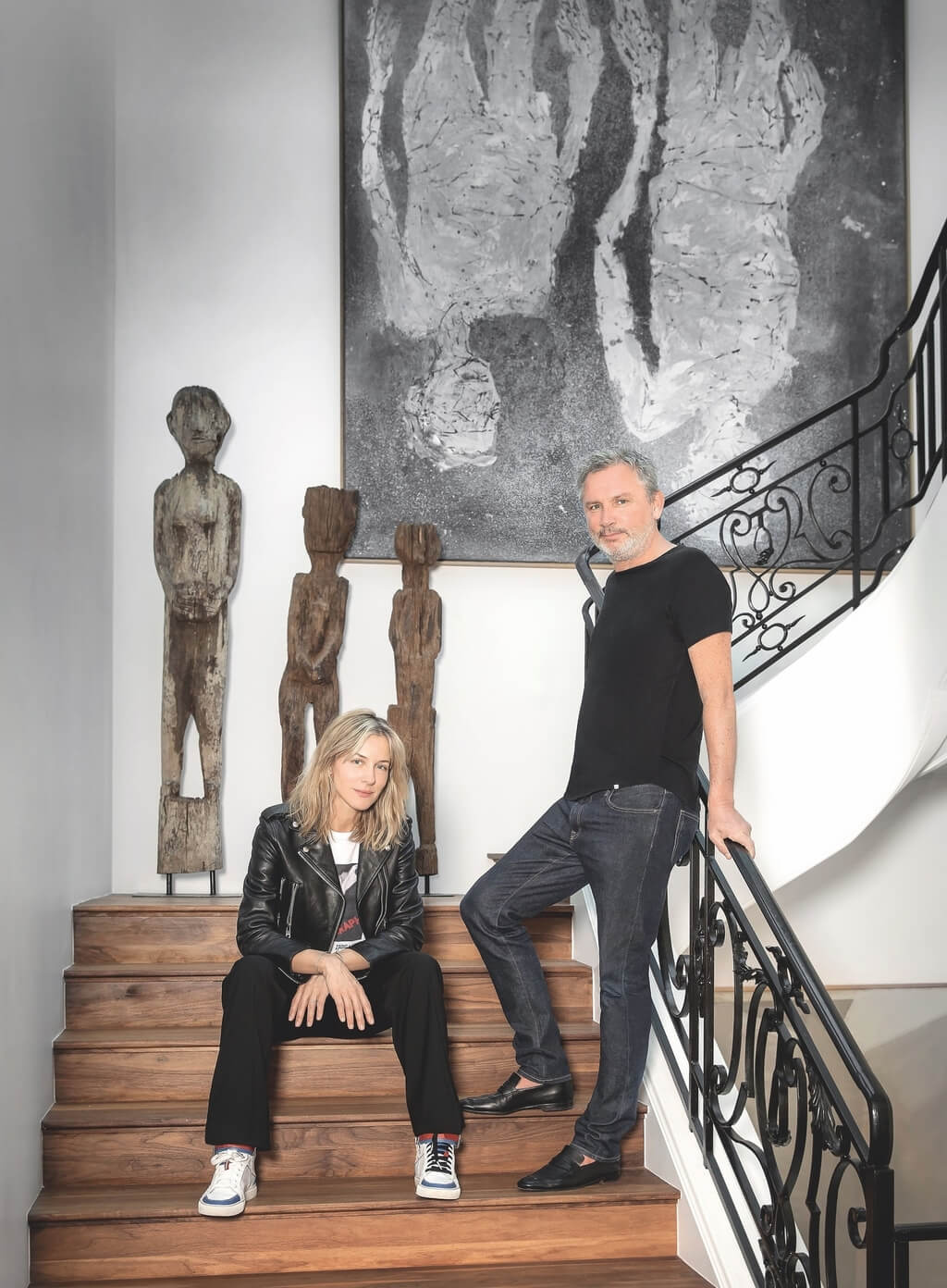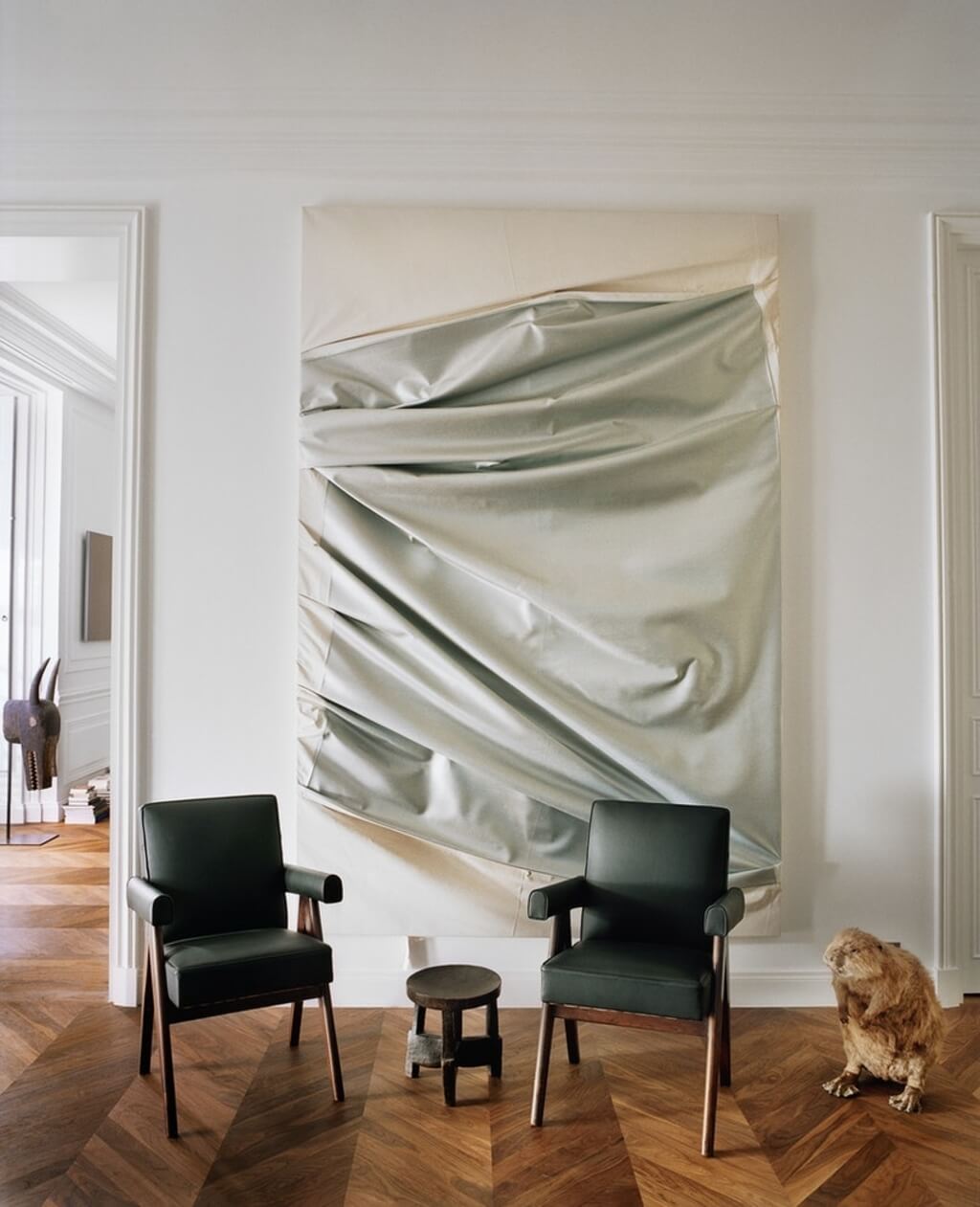 MANDY MOORE HOME IN PASADENA
The first home Mandy Moore ever bought was at 18. It was a Mediterranean-style 5 room property in the Los Angeles neighborhood of Los Feliz. But, as Mandy More confesses to AD, even though it was her home for 15 years, the star of This Is Us show never felt really at home. Just like any of us, Mandy Moore admits she didn't know herself at 18. Therefore, she wasn't able to express her identity through her home… until now.
Discover Mandy Moore's Midcentury Modern Home here.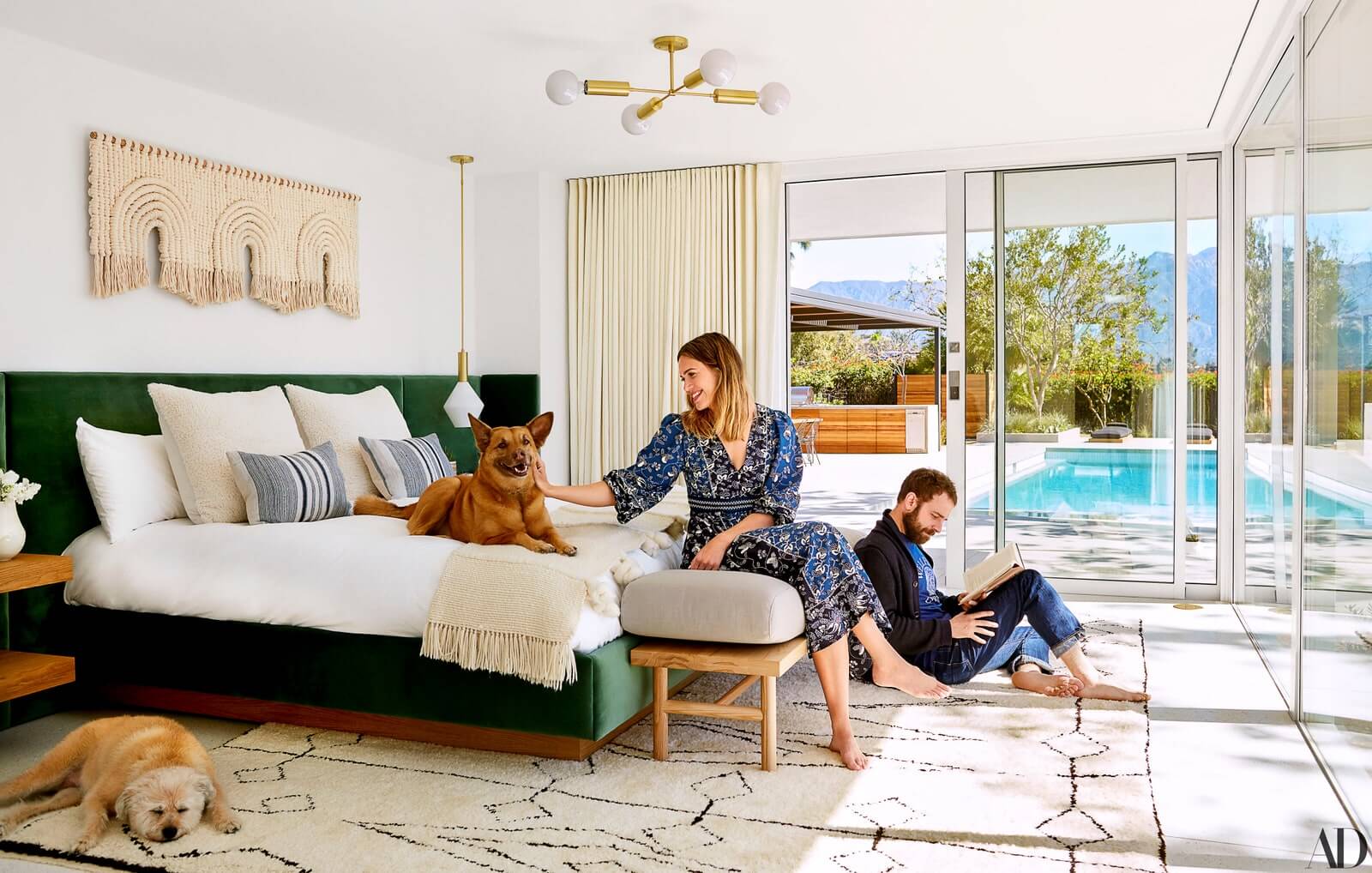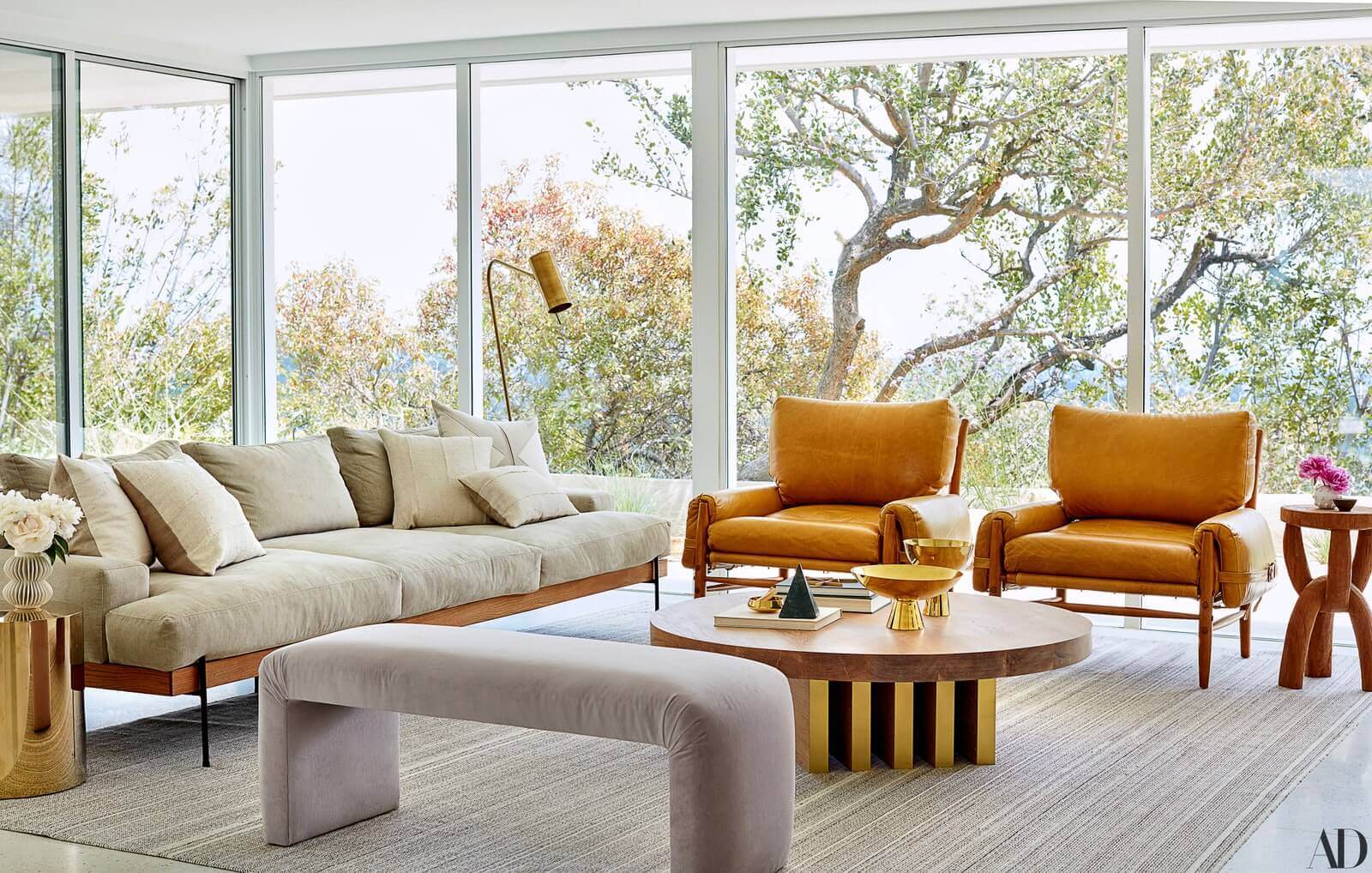 ADAM LEVINE AND BEHATI PRINSLOO LEVINE'S STUNNING HOME
Life at the stunning home of Adam and Behati Prinsloo Levine does not seem very, well, rock-and-roll-y. The rooms are not spacious, and instead of zebra stripes and patent leather, all the furniture is covered in lovely linens and bouclés.
Adam does own a king's ransom in groovy, blue-chip sneakers, but the closet where he keeps them has a Rick Owens daybed smack in the middle of it.
Discover Adam Levine and Behati Prinsloo Levine's home here.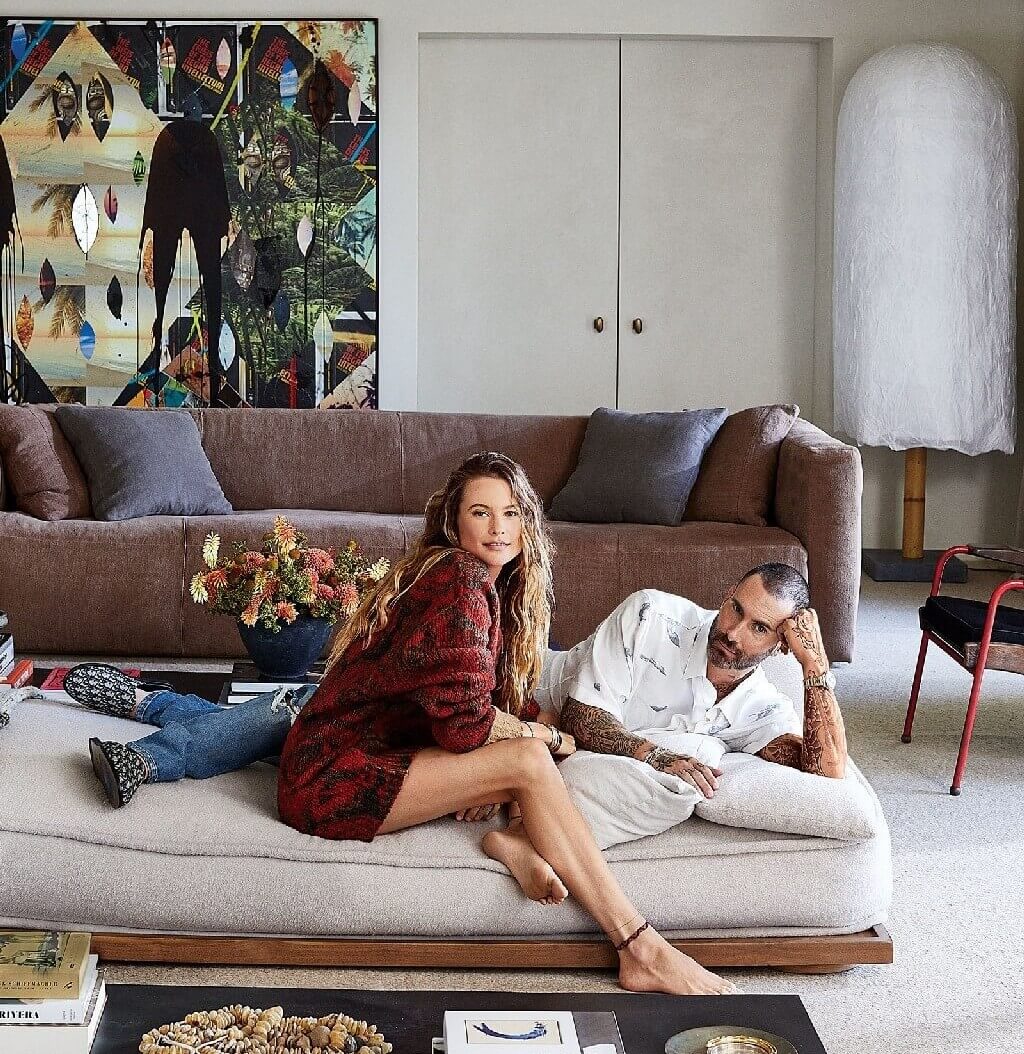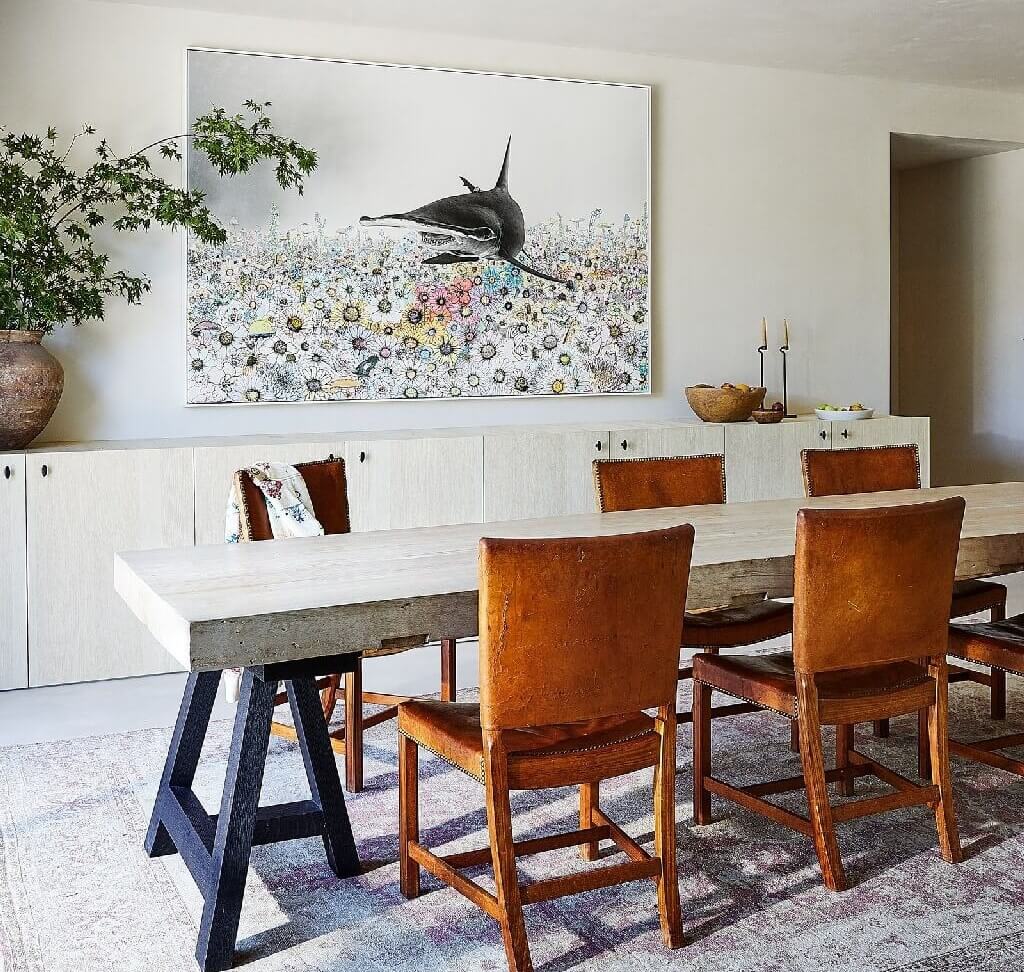 DAKOTA JOHNSON'S MODERNIST HOME
A treehouse on a boat – that's how Dakota Johnson's midcentury home is described by the actress. On a dead-end street of a calm neighborhood of Los Angeles, Dakota Johnson found a midcentury modern home designed by the modernist Carl Maston – from the same generation (and social circle) of architects John Lautner and Richard Neutra – for himself and his wife to live in.
Dakota Johnson's midcentury modern home is everything that midcentury modern architecture in Los Angeles is – concrete, wood, big windows, and a breathtaking landscape design. The home runs towards a lap pool, surrounded by a vast garden.
You can discover Dakota Johnson's modernist home here.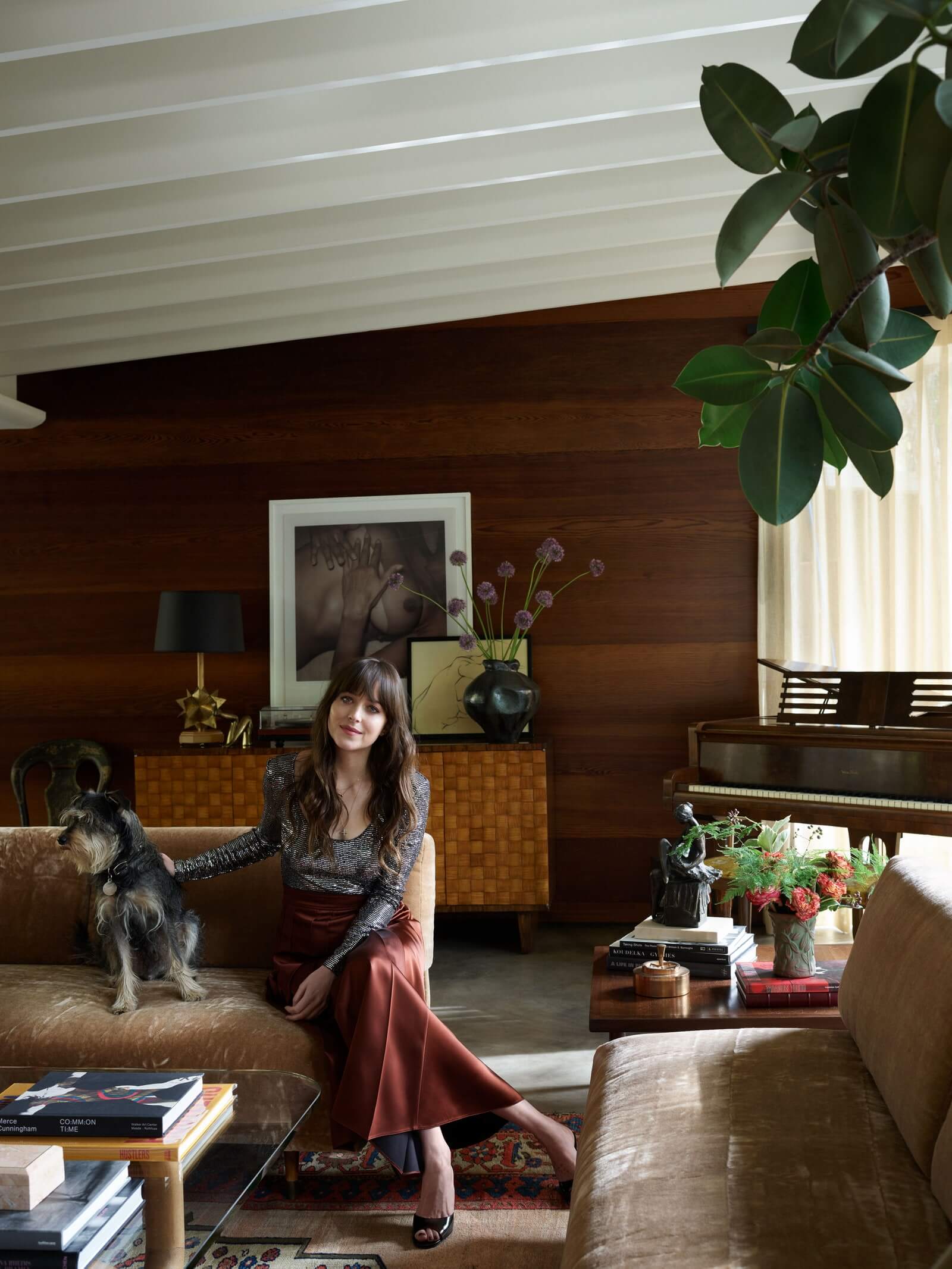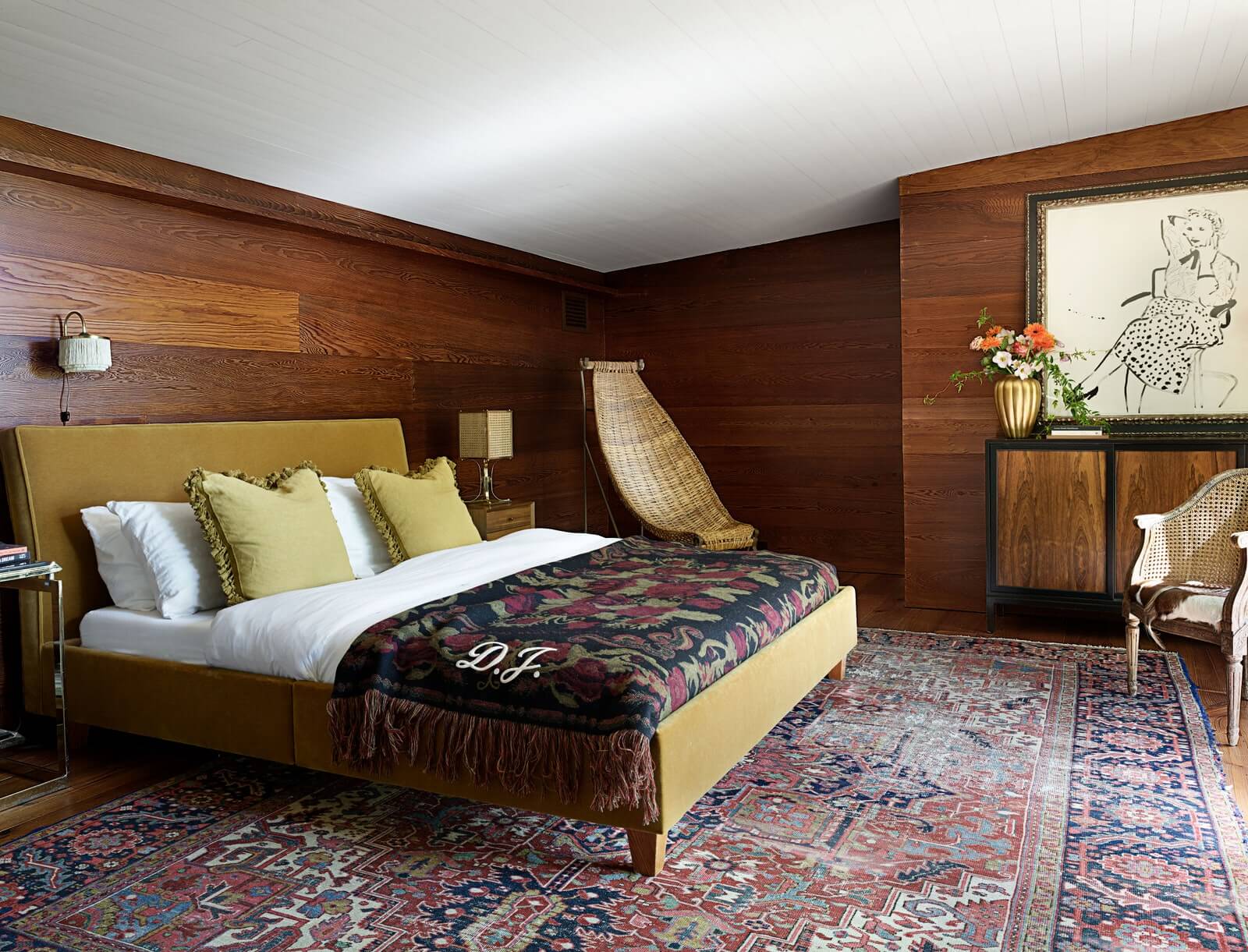 TROYE SIVAN'S PAD IN MELBOURNE
Troye Sivan house in Melbourne is funky and unpretentious yet eccentric, and one of the best celebrity homes of this second edition. The singer-songwriter and actor decided to put down roots in a calming neighborhood of Melbourne. After living for about 6 years in LA, the pop star moves back to Australia due to the Coronavirus outbreak. Troye Sivan found a Victorian-Era building that, alongside Flack Studio, transformed into his dream house.
Discover Troye Sivan's pad in Melbourne here.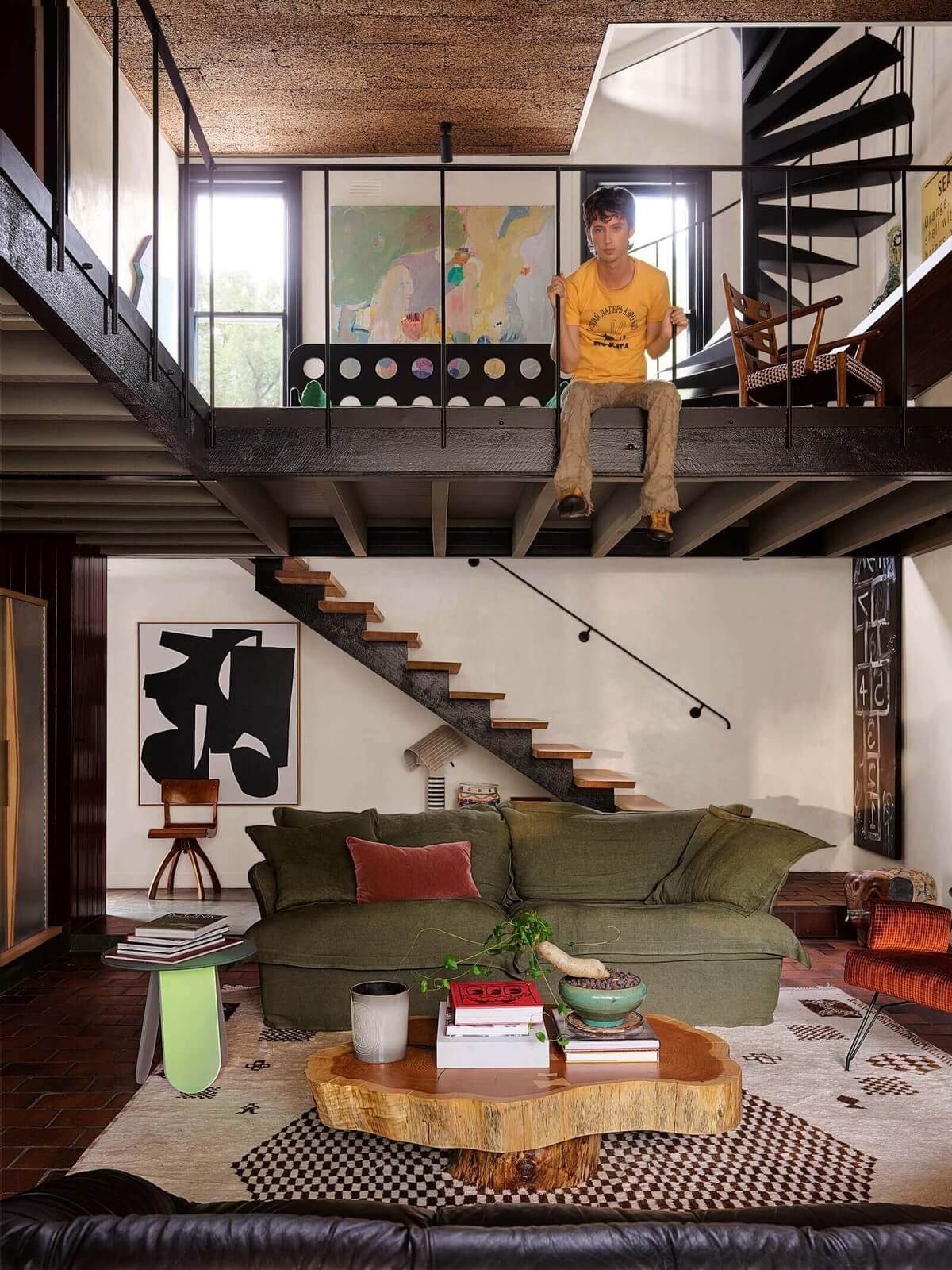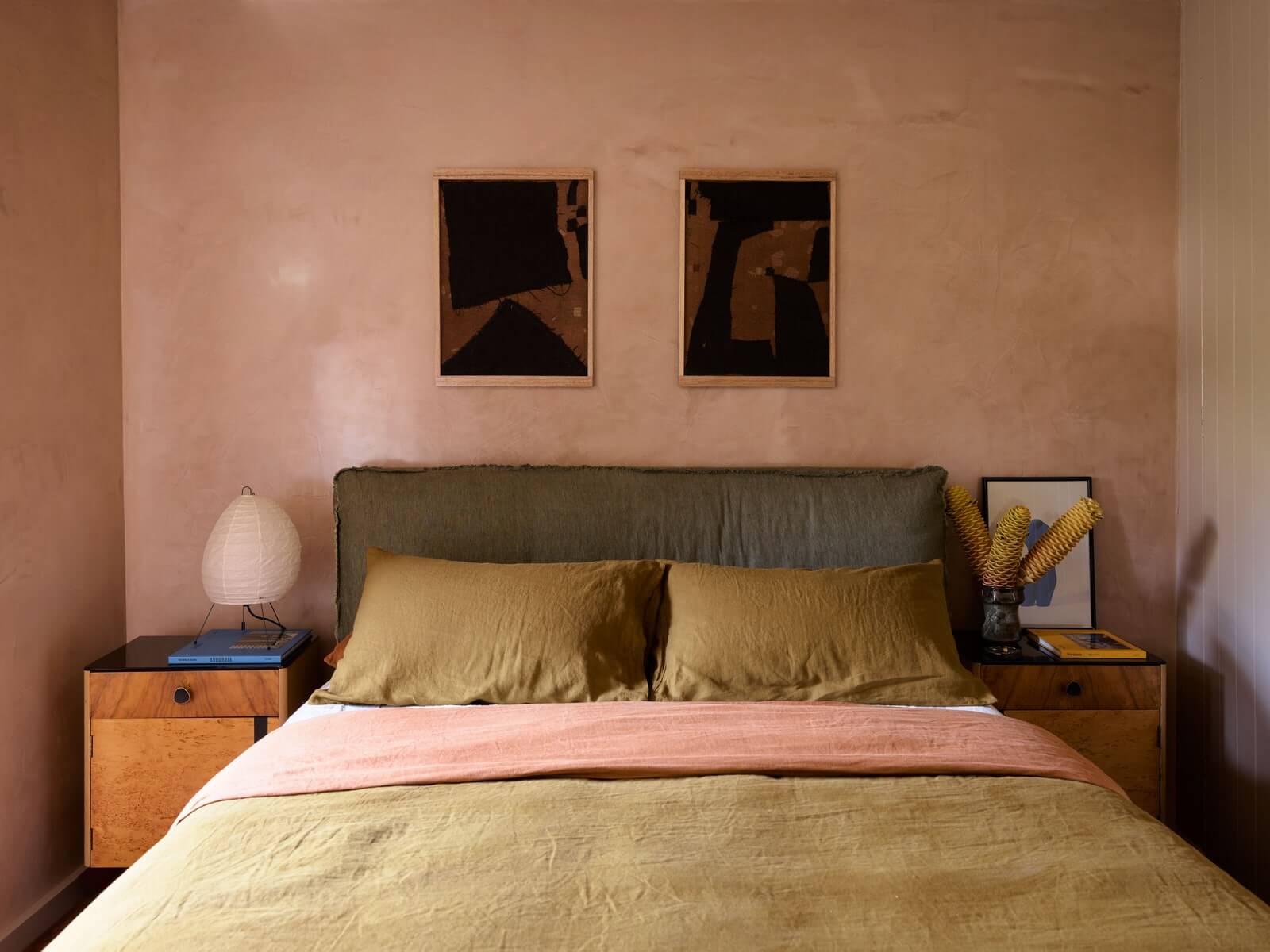 10 BEST CELEBRITY HOMES THAT YOU NEED TO SEE AGAIN
Getting a sneak peek inside celebrity homes is so much fun! We did some research in our archive and discovered ten amazing celebrity homes that will wow you again.
Discover other 10 amazing luxury homes on our very first article on the best celebrity homes here.
GLAD YOU'RE HERE
Since you have come this far, we kindly invite you to download the Hommés Studio's Catalog and discover furniture, lighting, and home accessories to design an iconic home.
Pay a visit to ACH Collection website as well and discover high-end homeware and pet accessories for a wholesome modern lifestyle.