Alex P White transforms a loveless place into a gripping home with a palette of warm neutral, striking art pieces, and copious textures in Beverly Hills.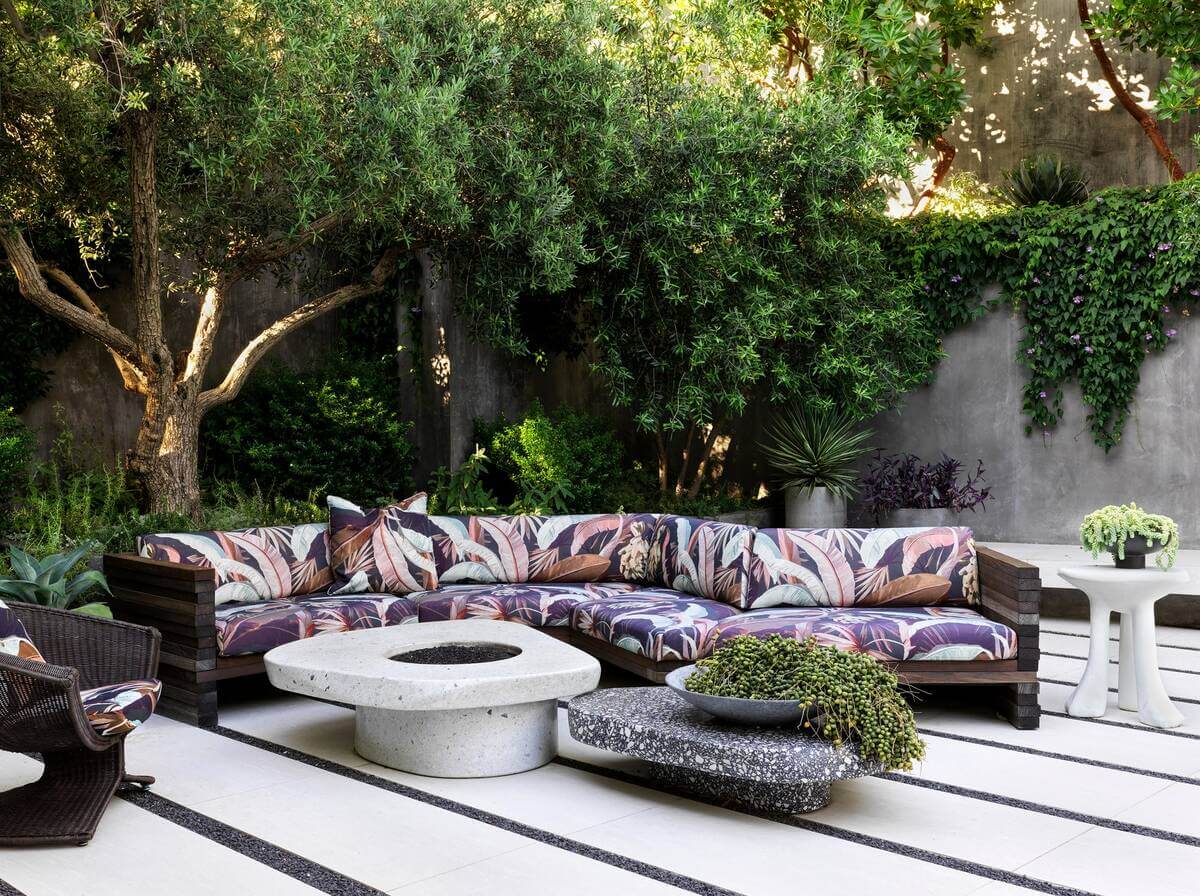 ABOUT ALEX P WHITE
Based in New York and Los Angeles, Alex P White is an interior designer admired for his provocative, unconventional style. Alex's background in fine art and performance provides a strong foundation and unique point of view for the self-taught designer.
Alex worked with the acclaimed interior designer, Kelly Behun for a decade as her lead designer overseeing custom artworks, furniture, and interiors. Their last project together, before Alex P White set his own design studio, was the model penthouse for 432 Park Avenue in New York City, which sold fully furnished and helped broker a three-unit deal.
Alex P White's created environments are highly curated experiences that place significant historical works in dialog with the best of contemporary art and design. His work often presents us with glimpses of 70s' interiors. His small boutique studio assures clients a highly personalized, hands-on experience with an emphasis on collaboration and bespoke service.

A GRIPPING HOME IN LOS ANGELES
Good interior design isn't aestheticism but meaning. Conceptualizing the interior of a house isn't filling it with rare objects or designer furniture. Conceptualizing a place is about turning a habitation into a home that manifests the identity and belief of its owner.
The interior designer Alex P White transforms a loveless place into a gripping home with a palette of warm neutral, striking art pieces, and copious textures in Beverly Hills, Los Angeles.
This gripping home in Los Angeles offered privacy, intimacy, and airy rooms. Even though the house had great bones, a near-perfect layout, and a beautiful double-height interior, it lacked soul and meaning.
The owner, who happens to be an art and design collector and Alex P White's long-time friend, had her private art collection available for the interior designer. As a matter of fact, the desirable works of art are the point of departure of this expensive home in Beverly Hills.
Adding soul and meaning to this modern home implied the introduction of new materials and the design of new textures, both visual and tactile. To illustrate, Alex P White pursued the construction of a floating staircase out of white oak and glass, reimagined a rather diminutive fireplace and mantel into a two-story plaster, sanded, bleached, and refinished the floors, and painted nearly every wall a limewash plaster in order to lend the whole place an earthy glow.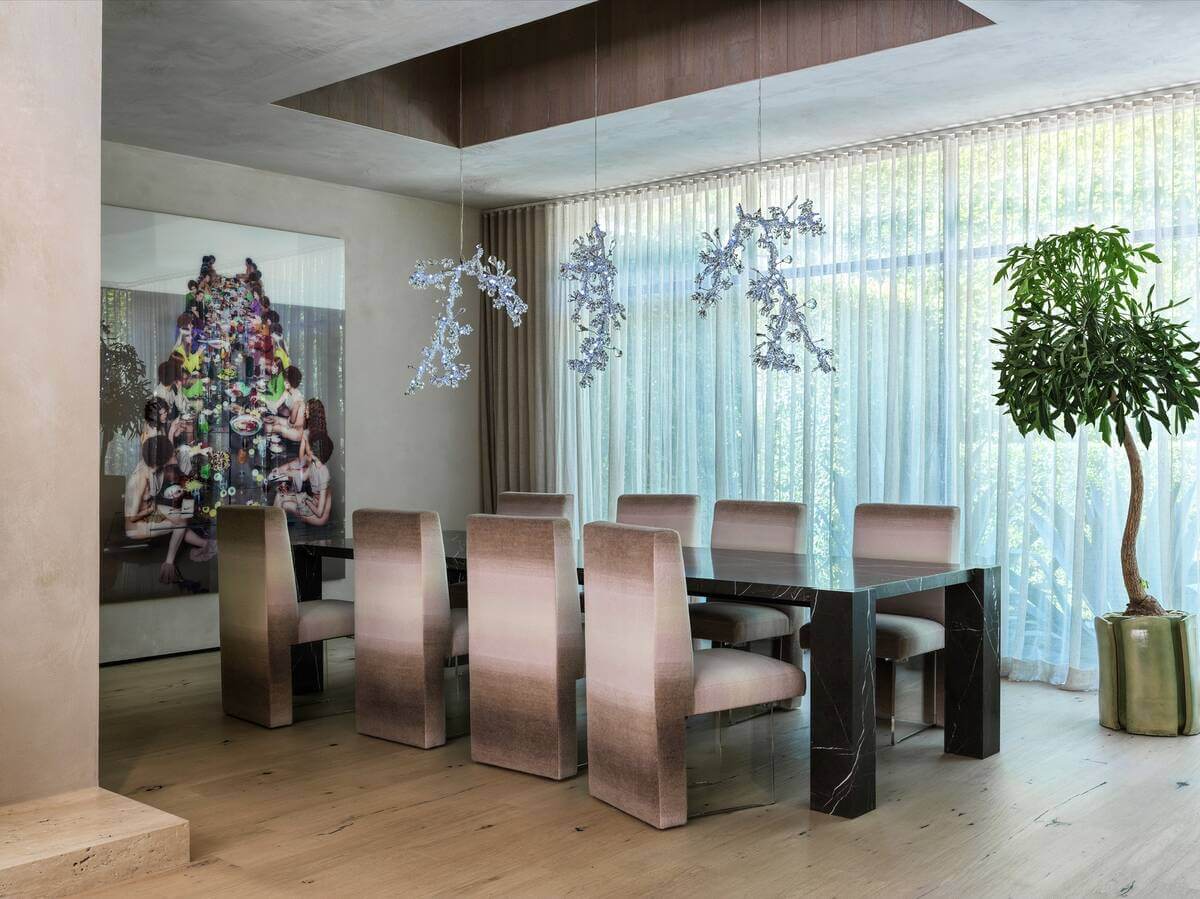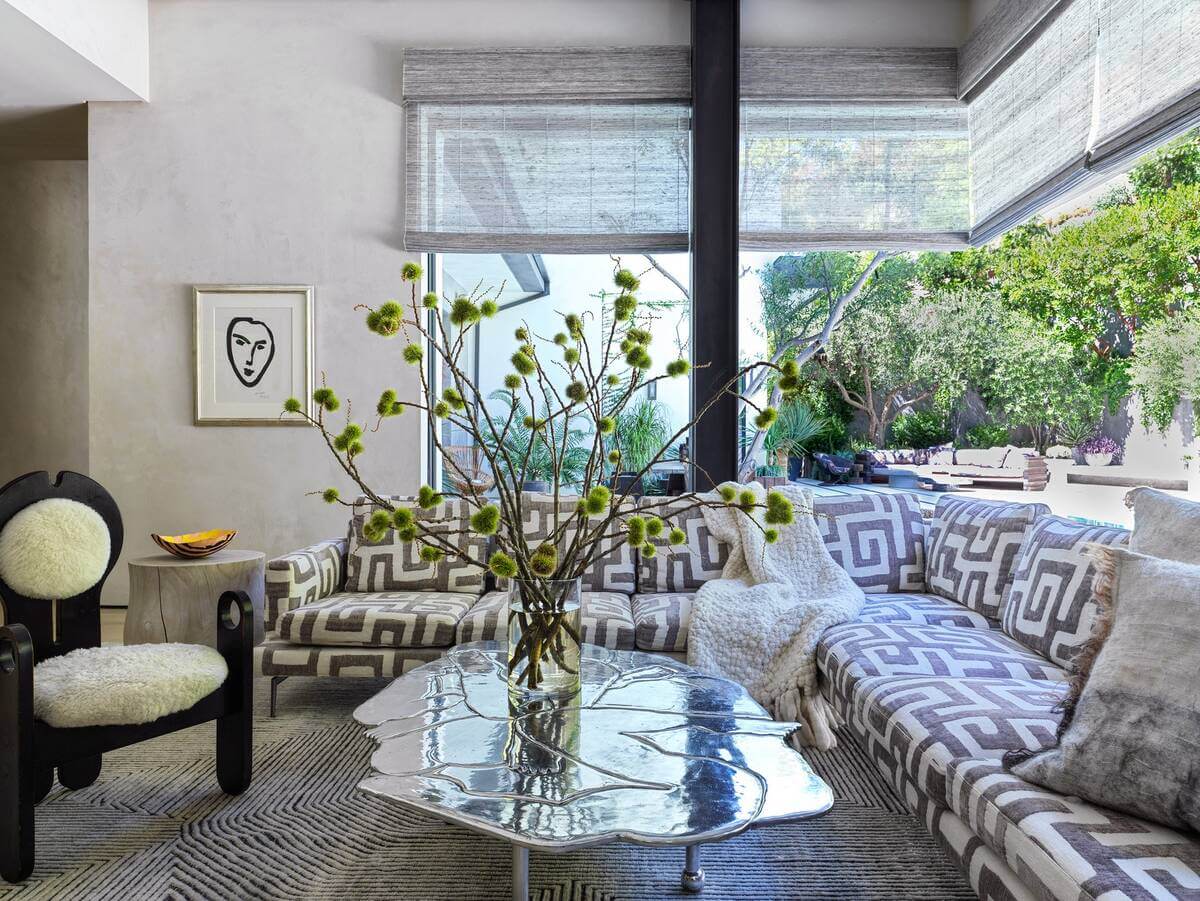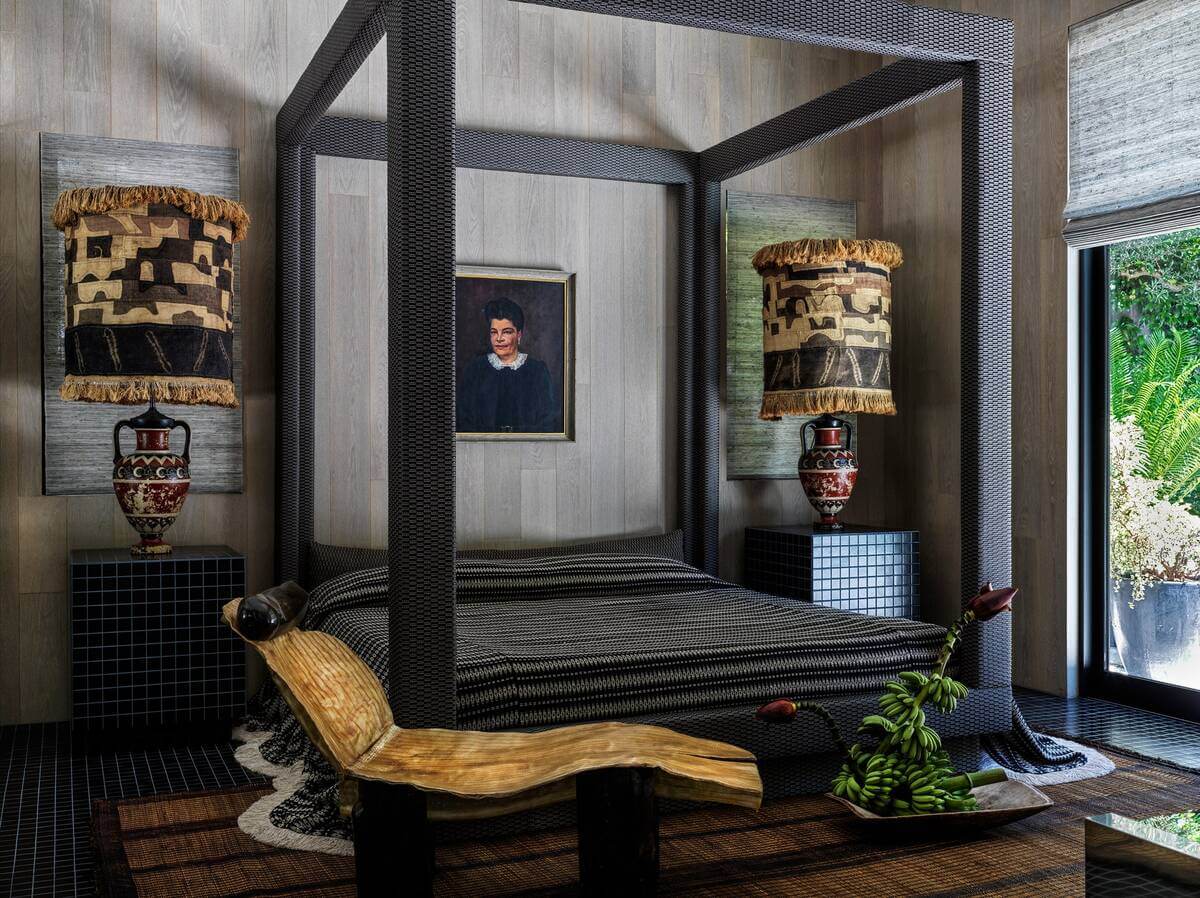 More than refinishing the structure, designing this gripping home in Beverly Hills is about creating sensations. For instance, the staircase should feel triumphant, like when Diana Ross performed in Central Park in 1983 during a torrential downpour. The living room should have an air of seduction, like that electric flirtation between Steve McQueen and Faye Dunaway in The Thomas Crown Affair.
As a matter of fact, the seductive feeling results from a palette of neutrals with grey pigments, a gradient of taupe, the combination of curated patterns that only expertise could pull off, and the addition accents with a dry color, such as Olive Branch.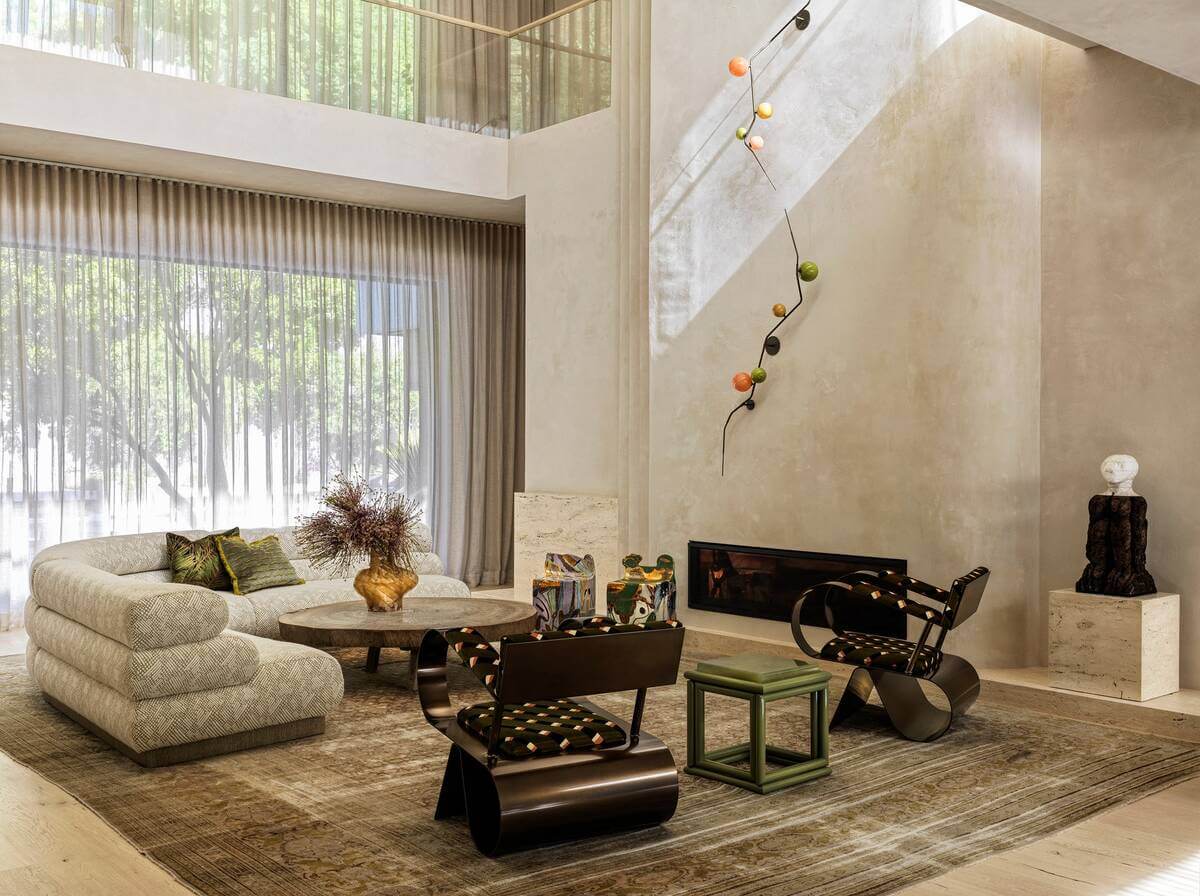 Once a life- and loveless place, the residence in Beverly Hills needed substance, beauty, and interest, but like any other household, it needed out-of-sight storage, a functional home office, and outdoor areas that could operate as extensions of the living room.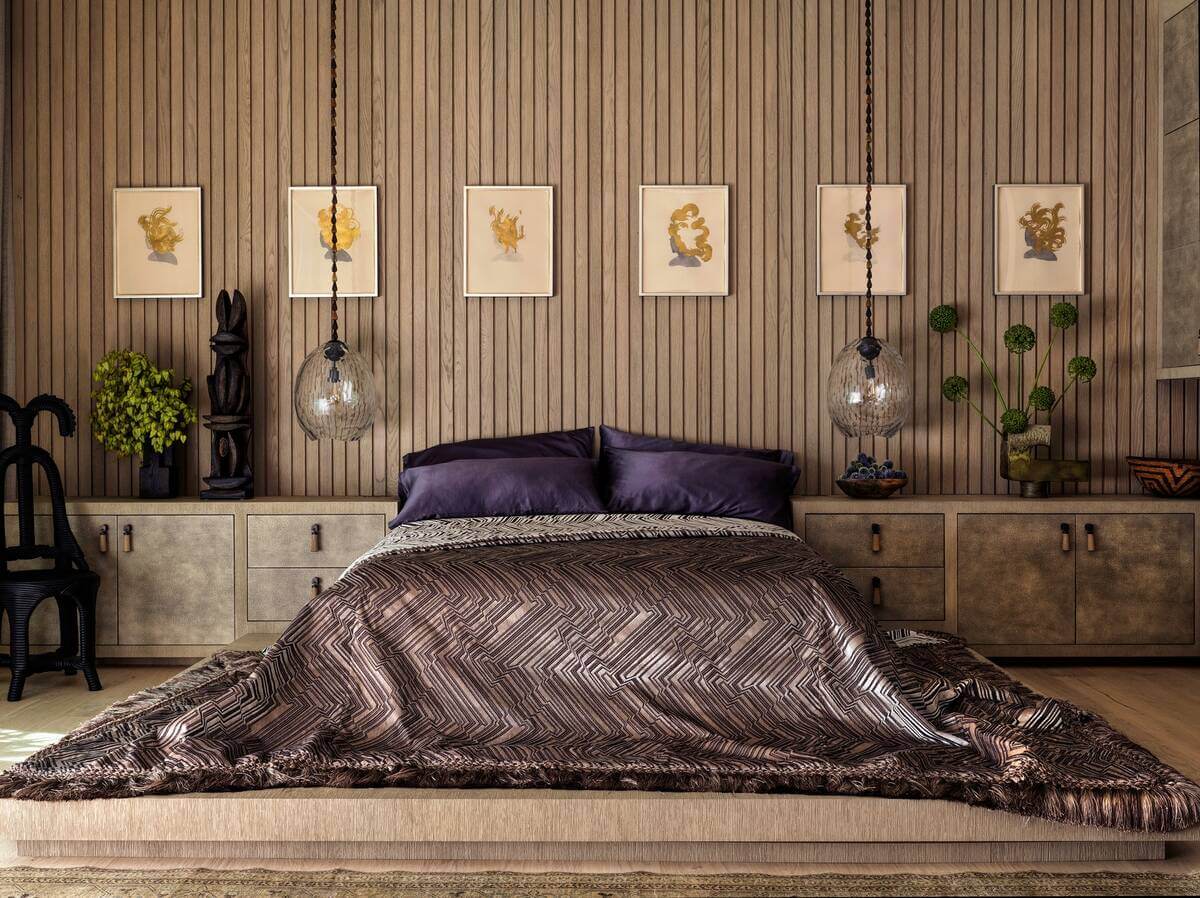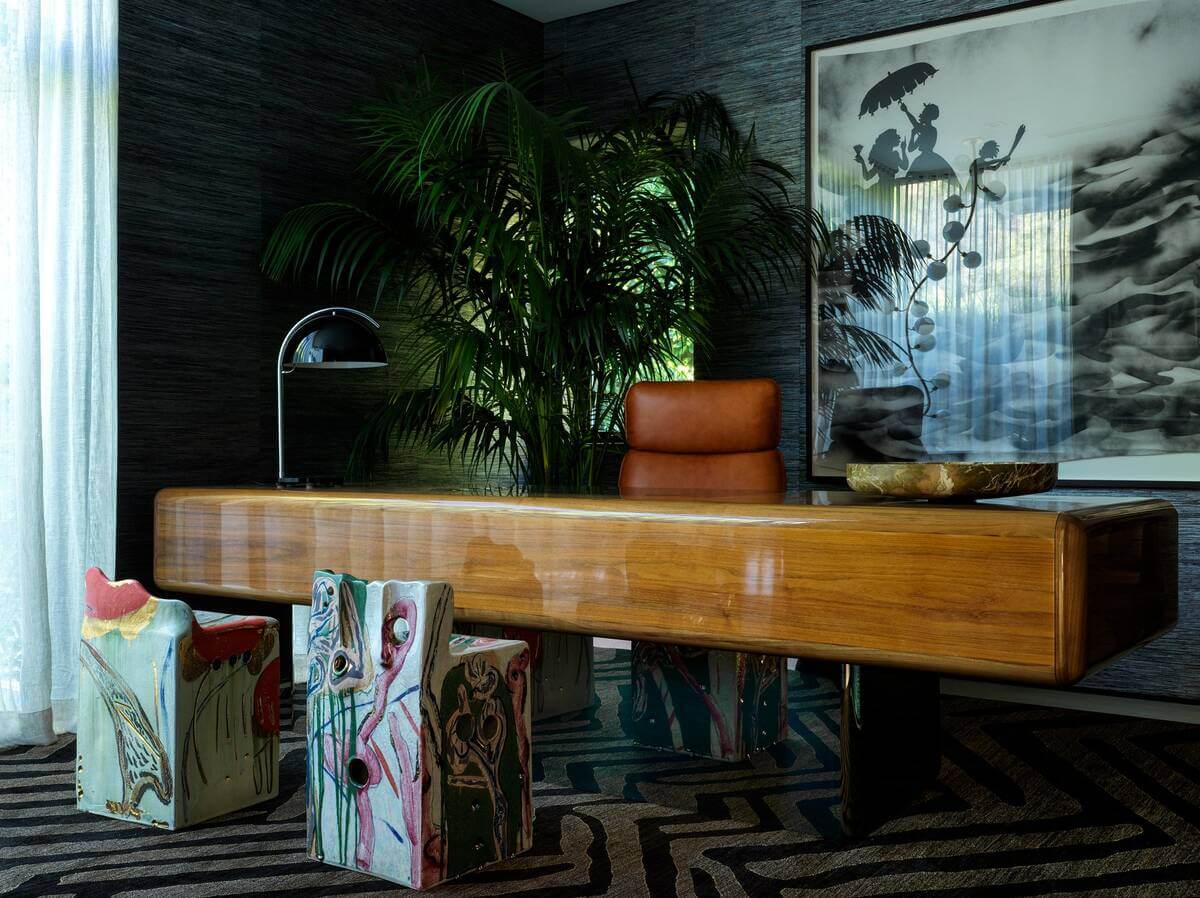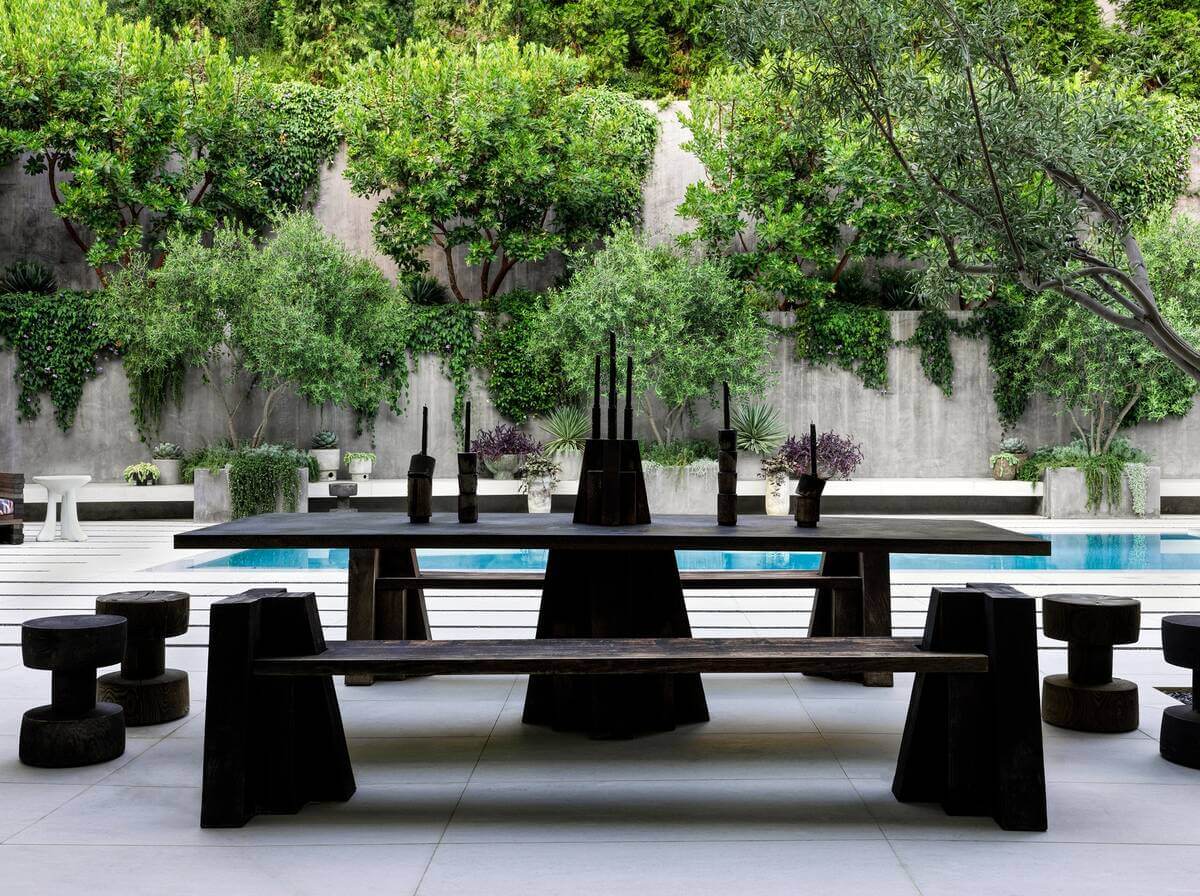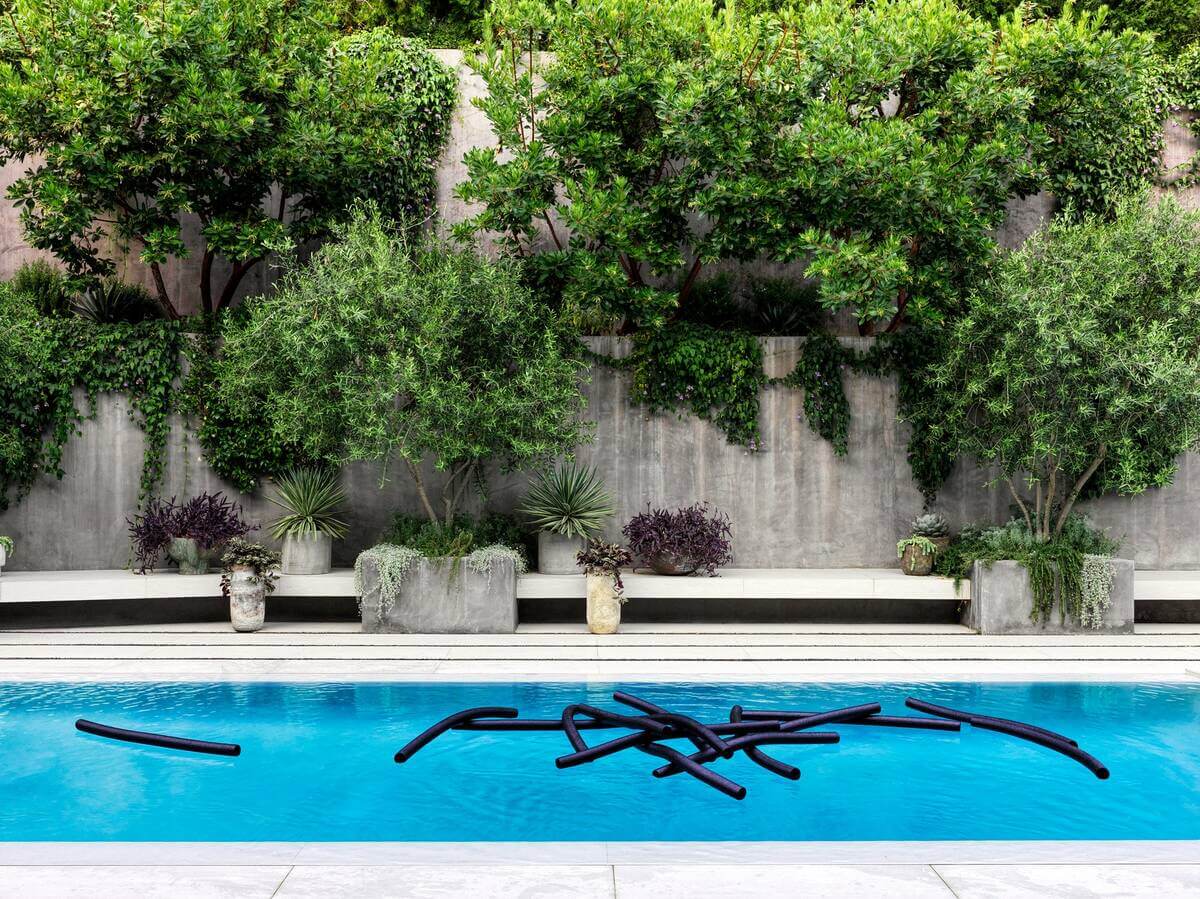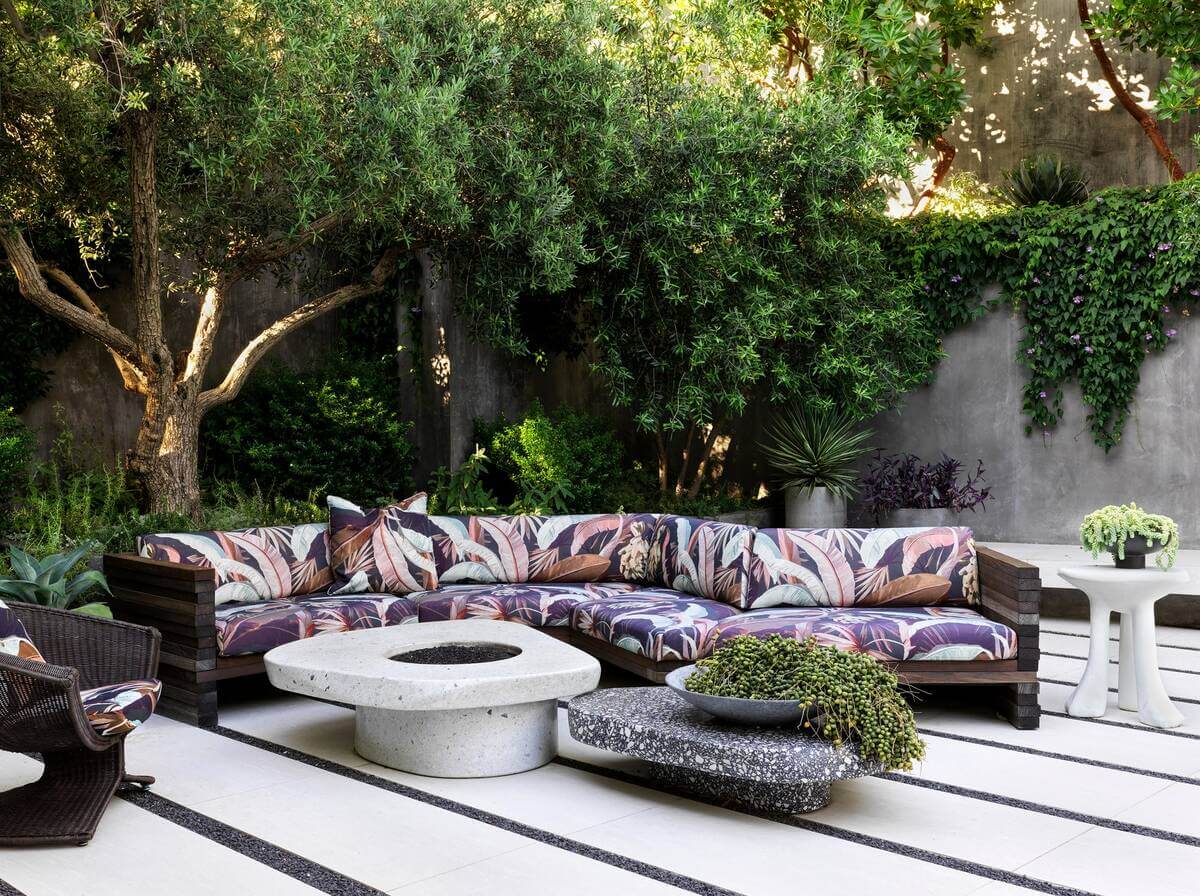 The combination of textures and dashes of color make this house a gripping home. However, the juxtaposition of modern and contemporary designers enhances its beauty and character. If in one room we find designs of Gio Ponti, in another room we find the daring furniture of Rick Owens. Linking different design stories is custom-made furniture and a modern aestheticism that nods to the 70s.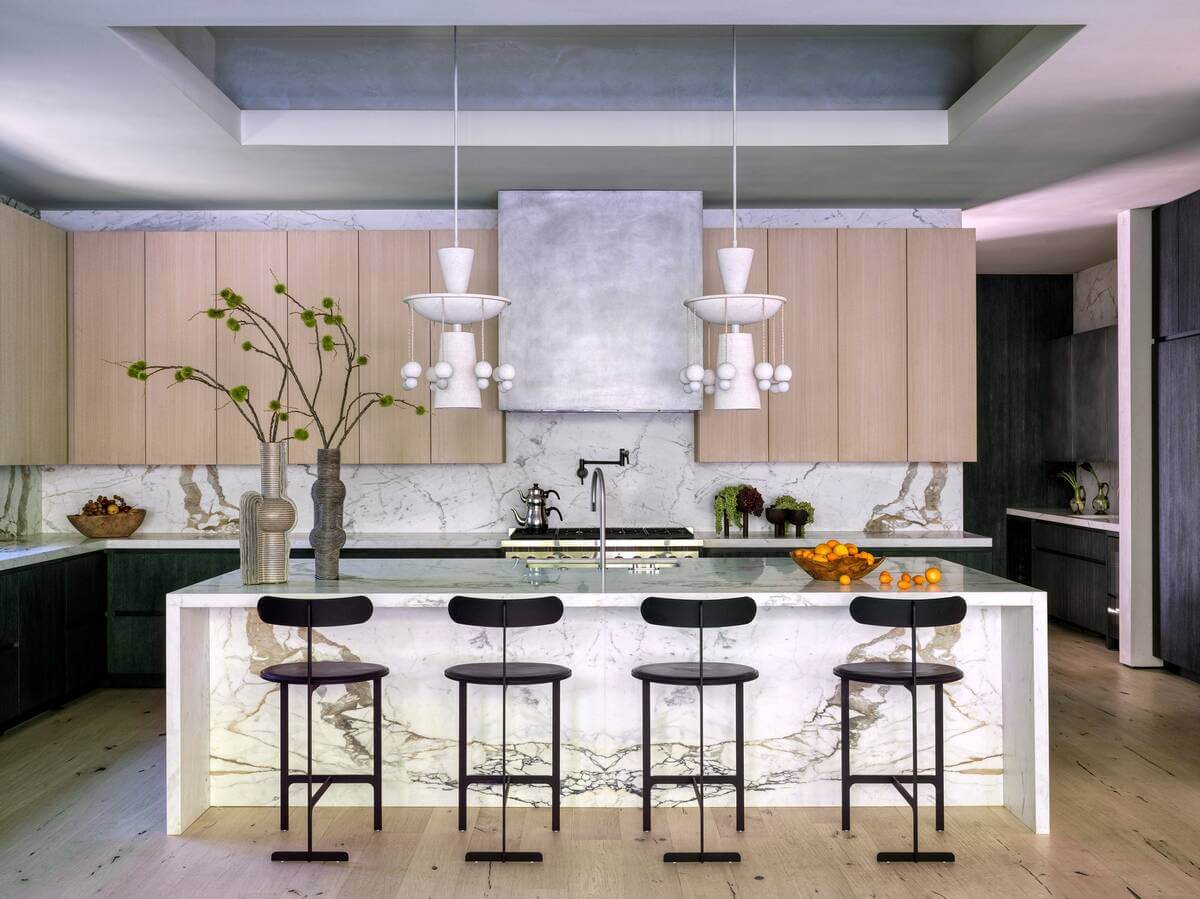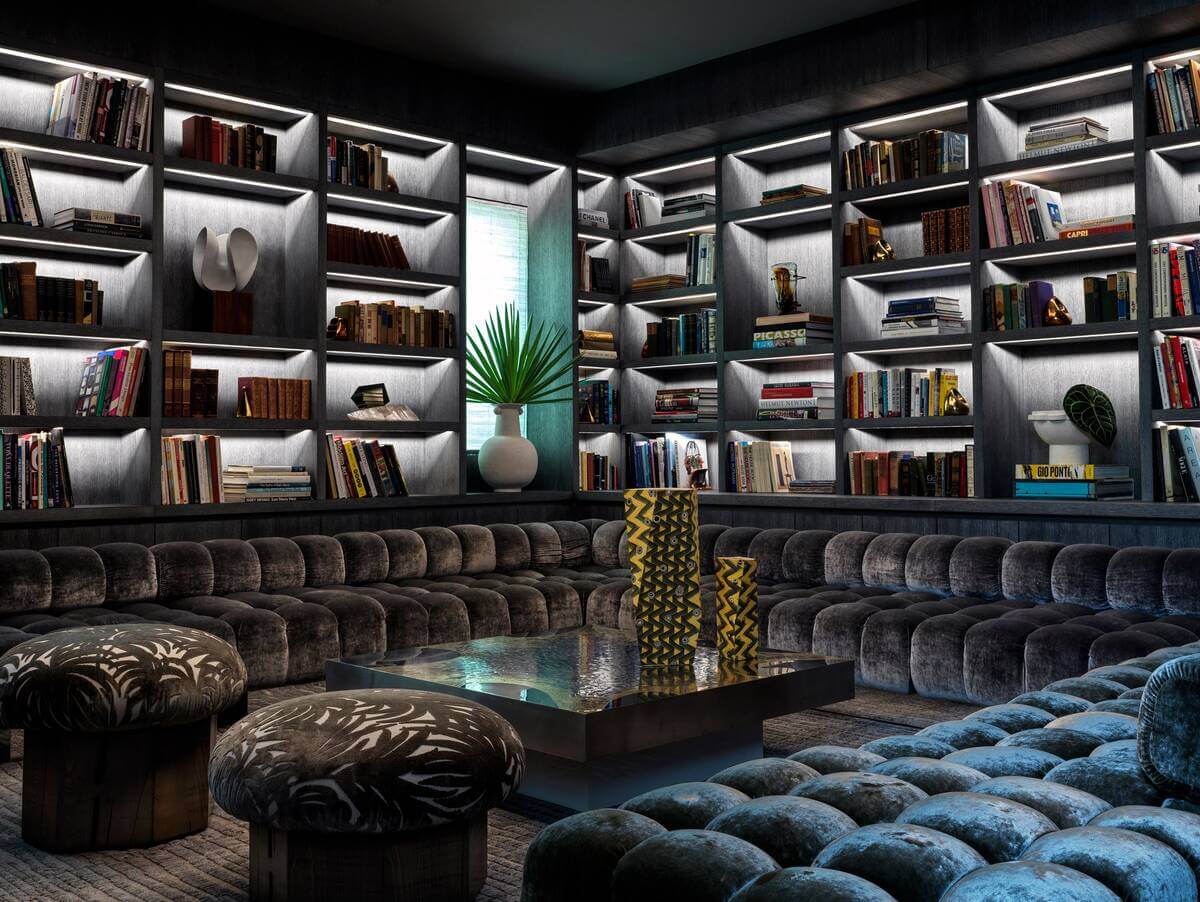 GLAD YOU'RE HERE
Since you have come this far, we kindly invite you to download the Hommés Studio's Catalog and discover furniture, lighting, and home accessories to design an iconic home.
Pay a visit to ACH Collection website as well and discover high-end homeware and pet accessories for a wholesome modern lifestyle.

Source AD