Interior designer and building consultant Dawid Augustyn has made the most of every square meter of this pink apartment decor.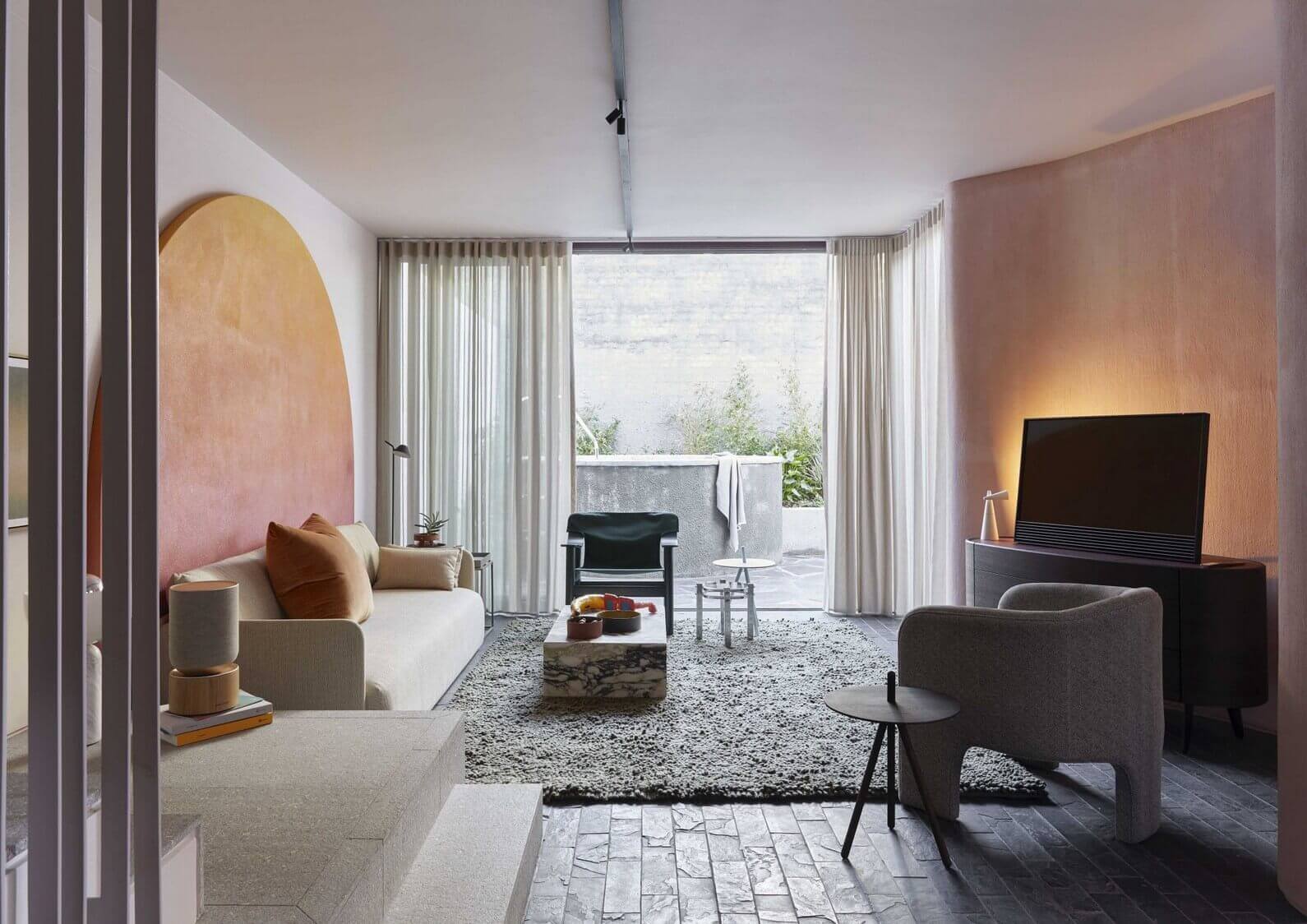 Compared to the boxy grey new constructs that have popped up in Fresnaye – a trendy neighborhood underneath the shadow of Cape Town's Table Mountain – the Clarens building is a blush-pink breath of fresh air.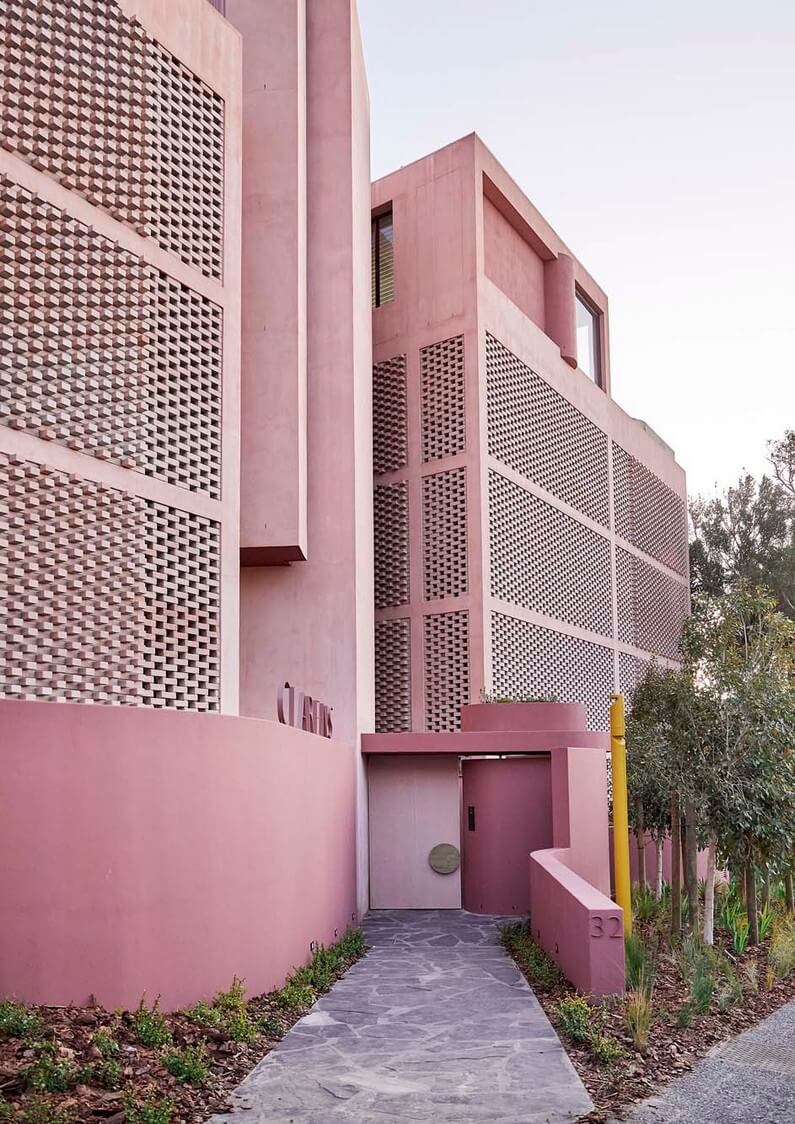 For Dawid Augustyn, who worked with developers Malcolm Kluk and Christiaan Gabriël du Toit of KLûK CGDT and Hours Clear Architects as the project's quantity surveyor block's uniqueness that encouraged him to call it home.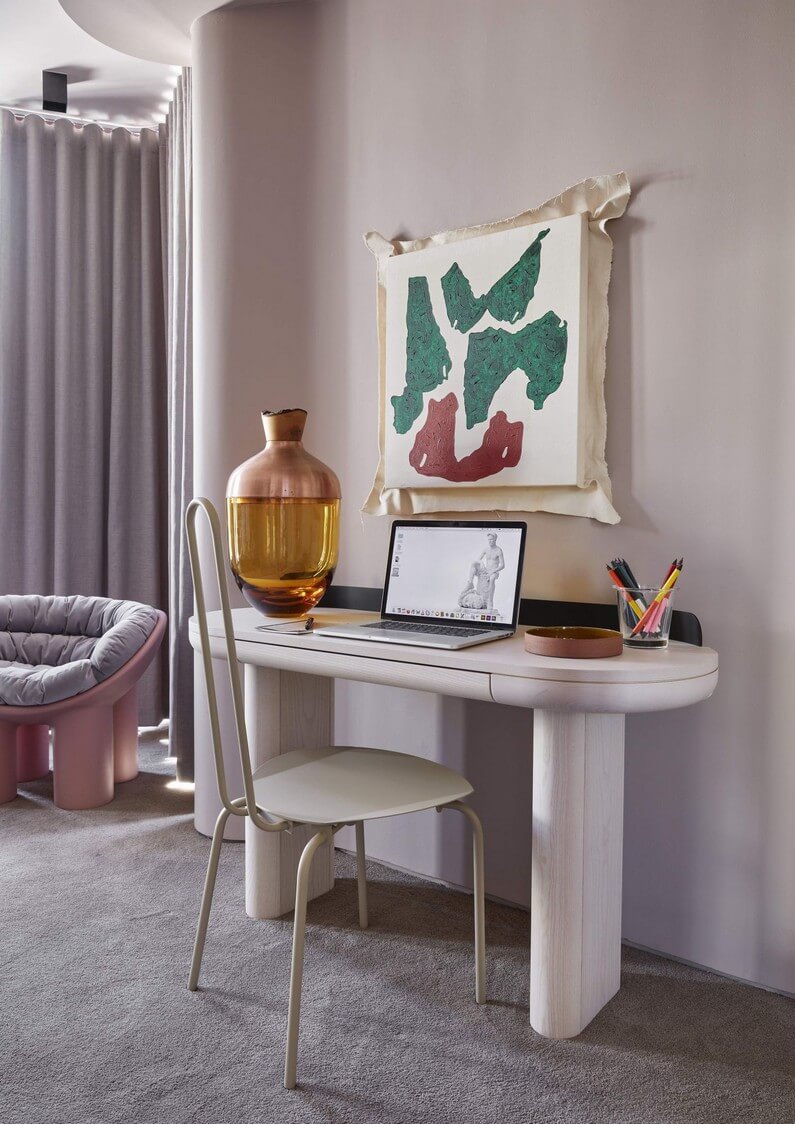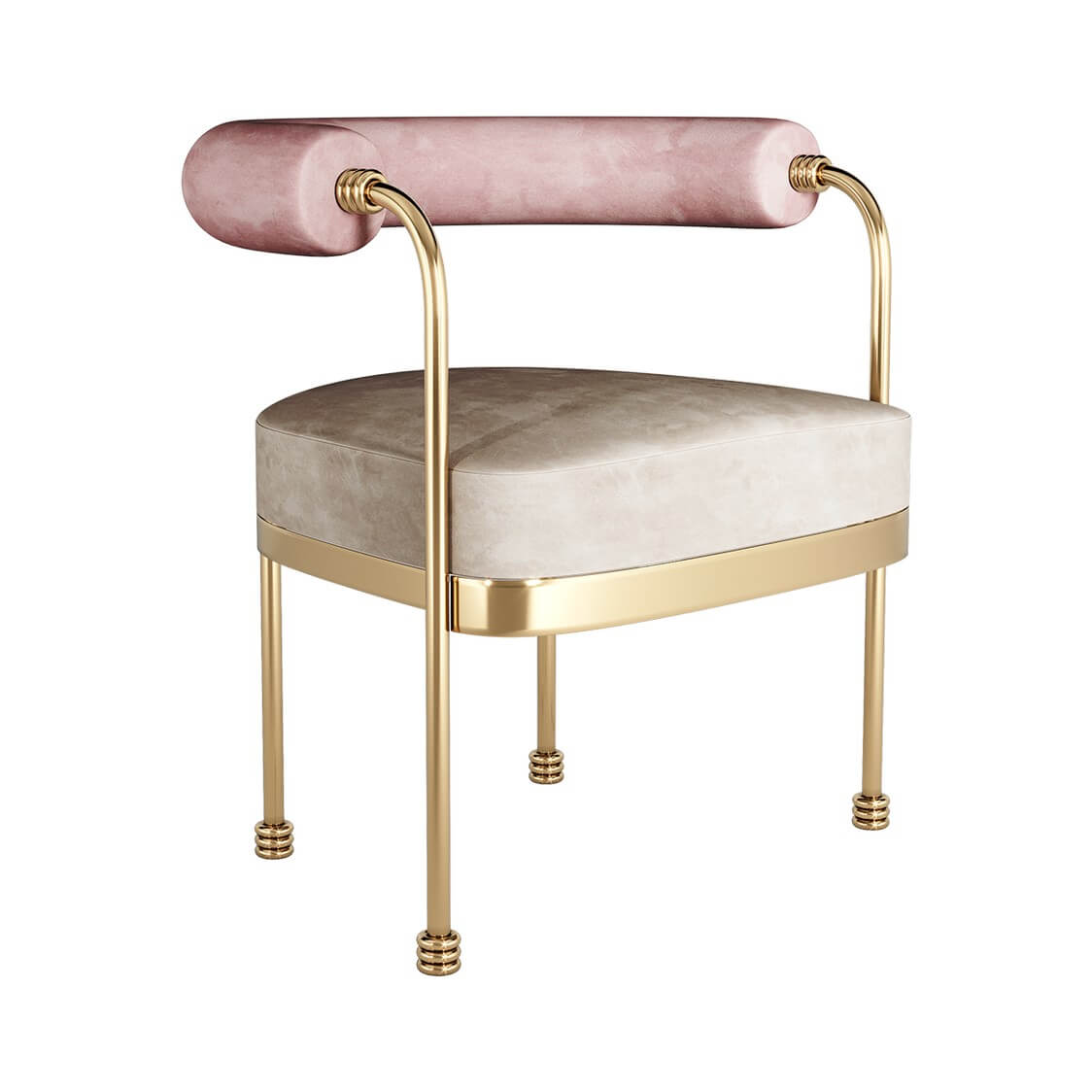 "I appreciated that, architecturally, it had real character, but there were three other exciting aspects that spoke to how I enjoy living," explains Dawid. "The connection to the outdoors and nature was important. Then there were the rooms, which have an openness and abundance of natural light that means they never feel energy-sapping."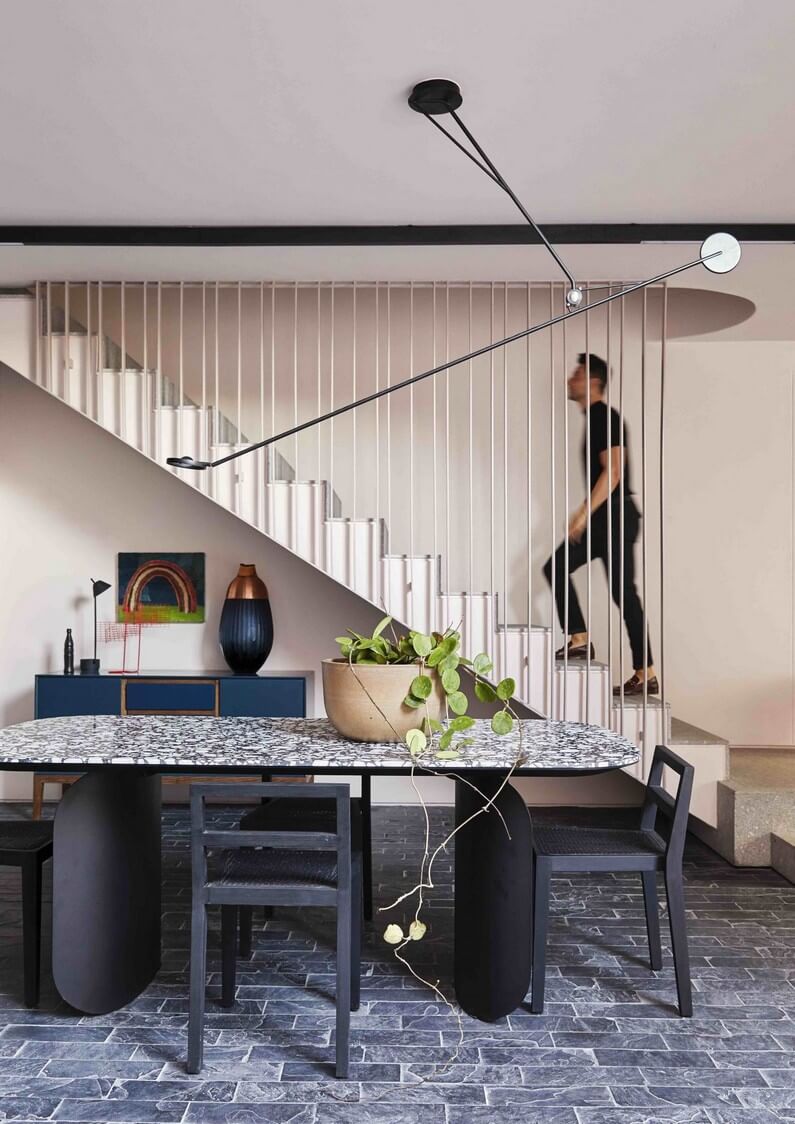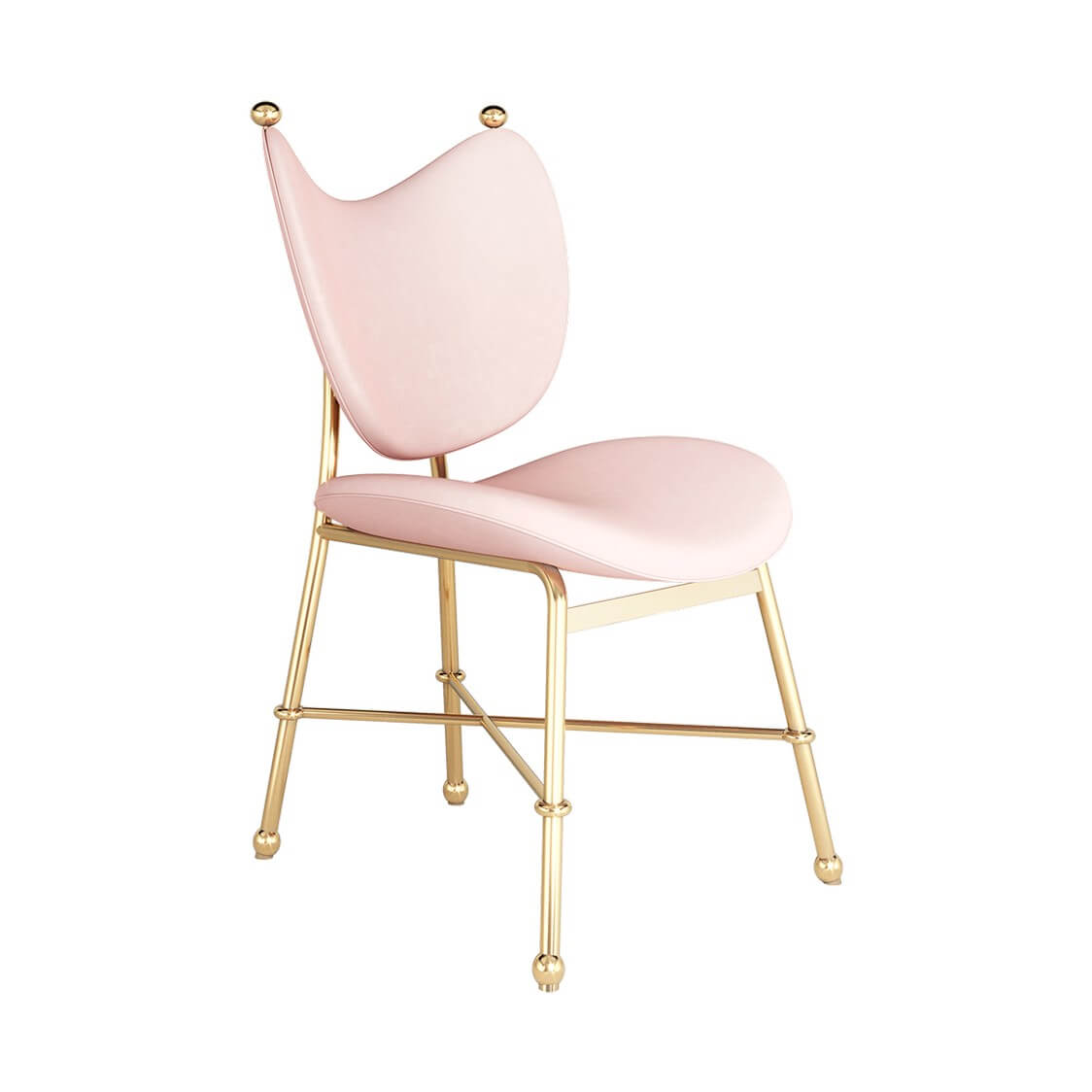 Lastly, he bonded big time with the color palette. A feature wall of pink is balanced in each apartment by touches of charcoal, stone, and caramel, plus nude, buff, and cocooning tones. It is a very grounding environment.
Besides being an expert in building consultancy, Dawid, founded 15 years ago, is also an interior design studio, representing a list of leading brands from DCW Éditions to Woud and New Works' likes. Every piece he champions, including his range of furniture, links into his love of multifunctional, hardworking design.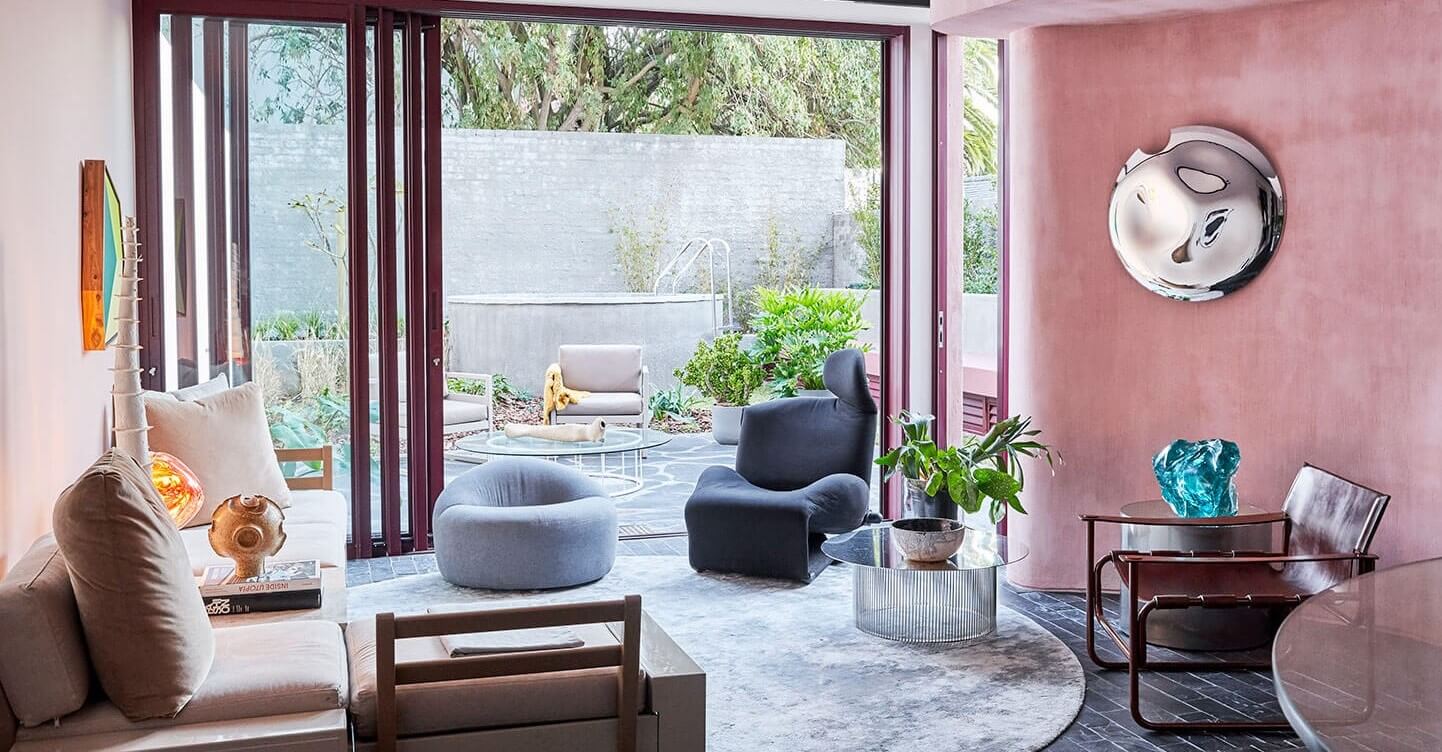 "How we live now," he thinks, "is very adaptive. We are a generation of natural nomads. I like the idea that a chair can be around a dining table one day and at your desk or even outside." All the designs for his efficient apartment were chosen with precisely this concept in mind.
As you enter the duplex, the Miniforms dining table is the main focal point of the open-plan living area. Its curved metal legs echo the sculptural shapes of the architecture. Its terrazzo top is similarly inspired, resembling the crazy-paving floors of the lobby and courtyards.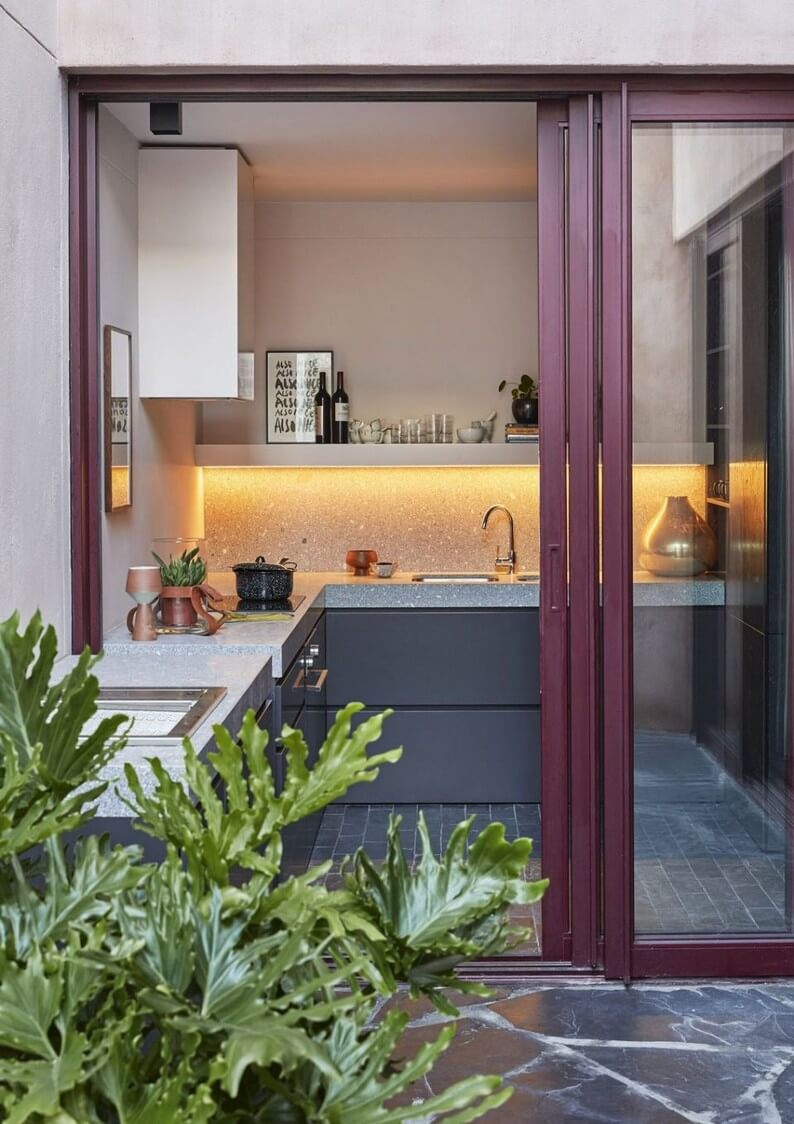 Upstairs, the bedroom has been mindfully chosen to avoid blocking the view over the pool, garden, and rooftops to the ocean beyond. The four-poster lightly anchors the space, while an ingenious bedside table offers shelves that can be adjusted to accommodate what you need.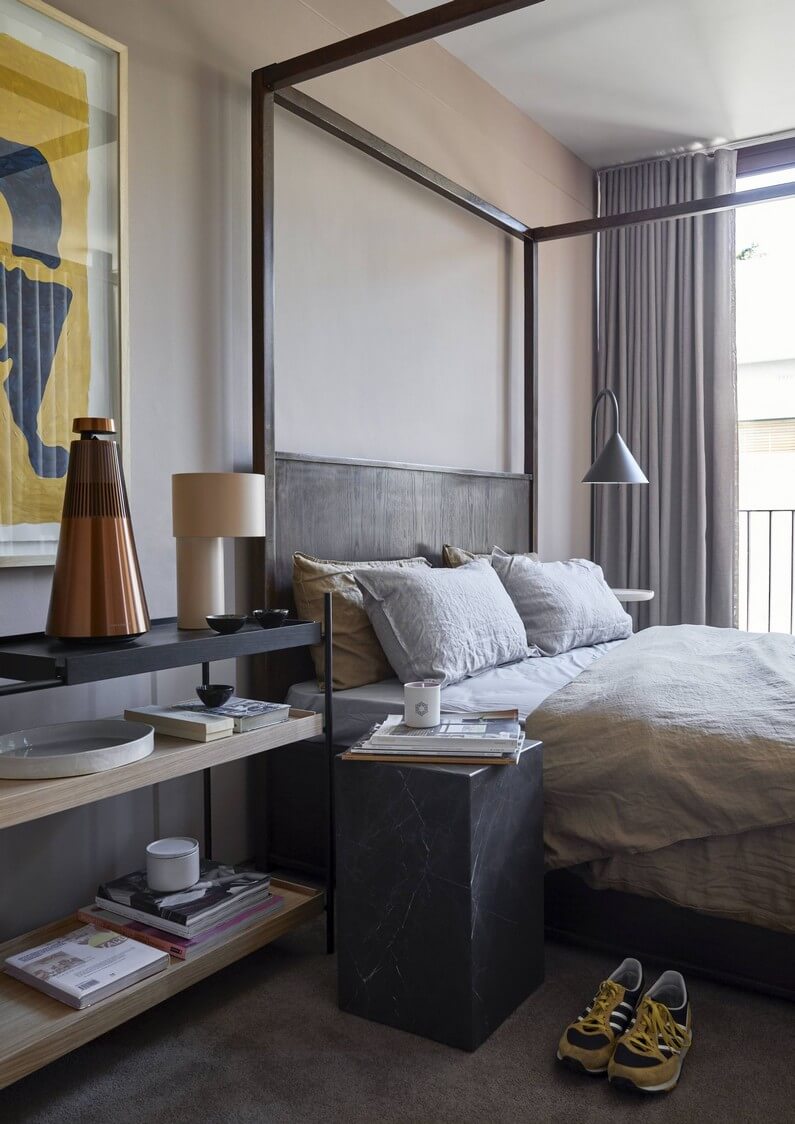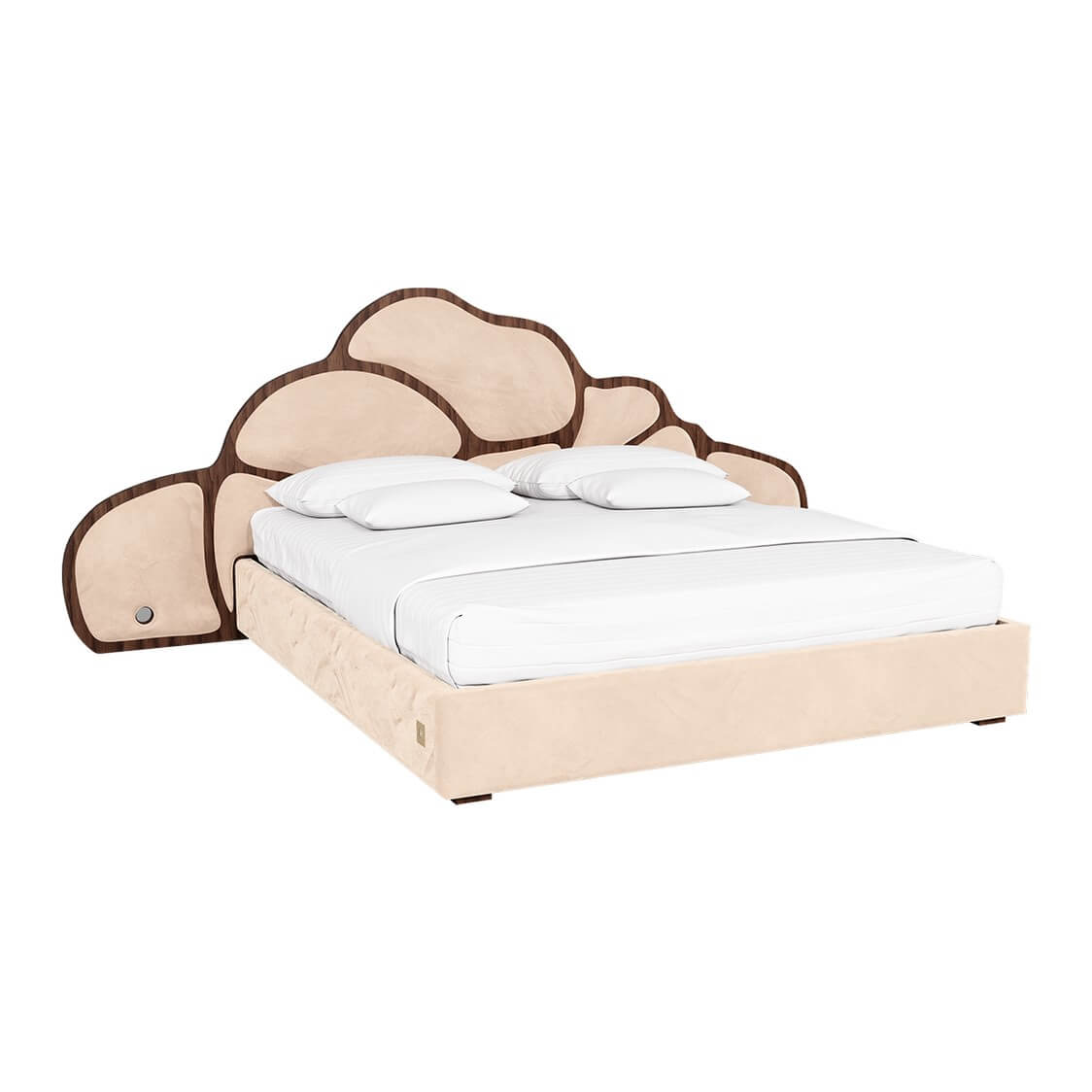 Humorous and flexible designs like these contribute to the kind of comfort from living in a space that works, not just on paper but every day. This pink apartment decor is contemporary, relevant, and expressive.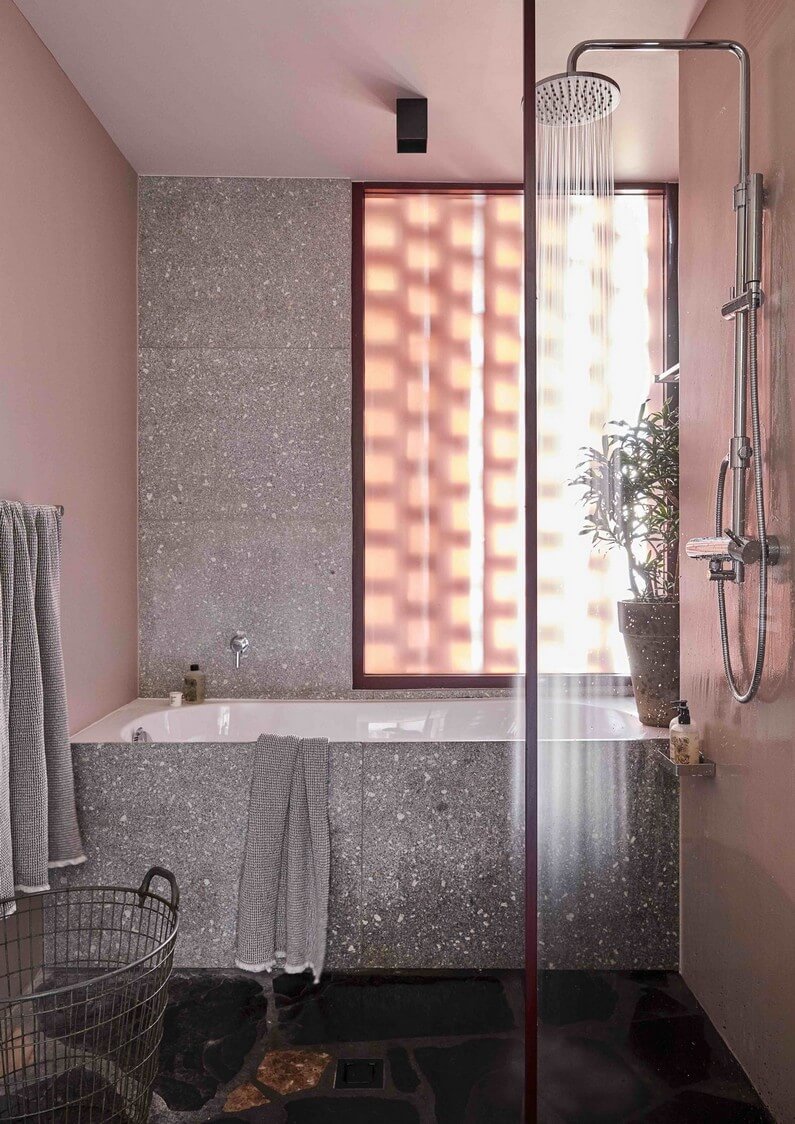 We really hope you liked our article. Feel free to visit our Pinterest boards to get more inspirations.
Get more ideas for your projects and find functional, stylish, and sizable lighting and furniture choices: