What to consider when designing a luxury outdoor kitchen? Where to place the outdoor kitchen around the courtyard? And how much space do we need?
These are some of the questions that come to anyone's mind when we find ourselves with an outdoor kitchen design project in our hands. Some may even question whether a trash can is required or not, and what kitchen appliances are essential to a luxury outdoor kitchen.

There are 6 essentials topics to take into account before designing a luxury outdoor kitchen.

1. LOCATION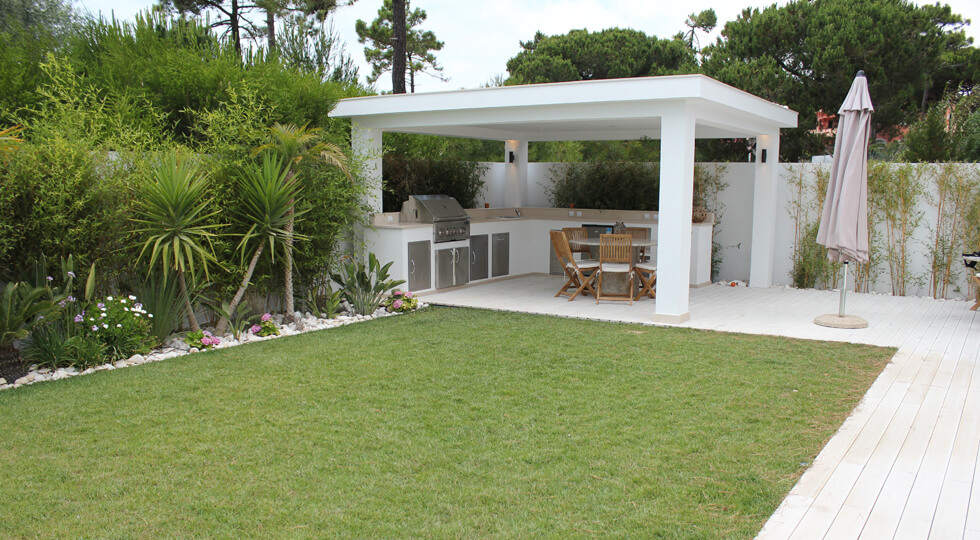 Where to place the luxury outdoor kitchen? Always try to place it next to the indoor kitchen. Why? It is more efficient – some kitchen appliances can be shared such as the refrigerator. In addition, you'll be closer to some essential items like plates, for instance.
2. PROTECT IT FROM CLIMATE VARIABILITY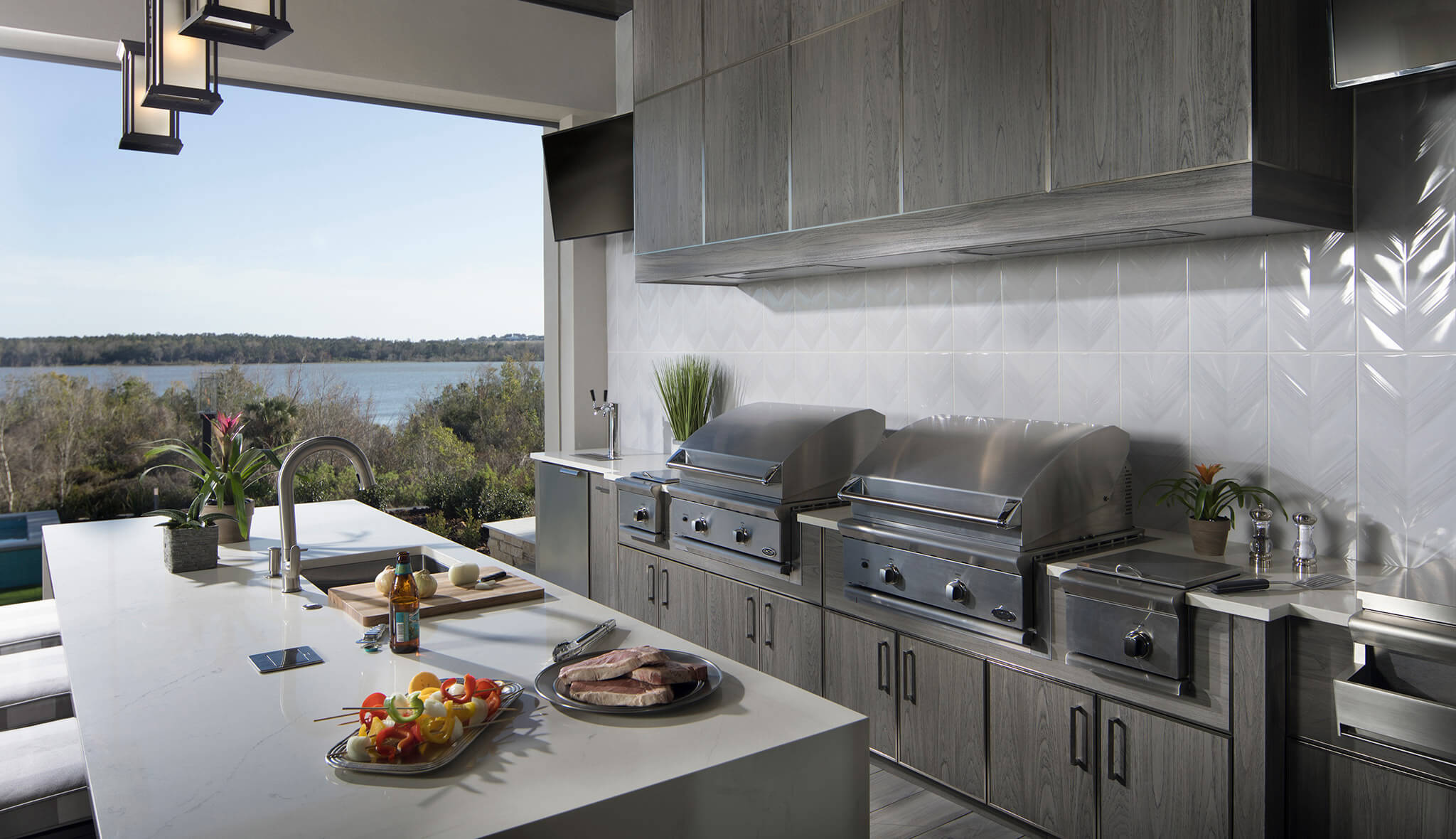 An outdoor kitchen must resist climate variability, don't you think so? To high-quality and weather-resistant materials, a luxury kitchen design must look for the environment back. A shady spot on the courtyard is the best place to design the outdoor kitchen. However, places under trees and vegetation must be avoided since dry leaves and sticks are organic incinerators.
The best option for an outdoor kitchen design is to create a shelter to accommodate the cooking space.
3. WEATHER-RESISTANT MATERIALS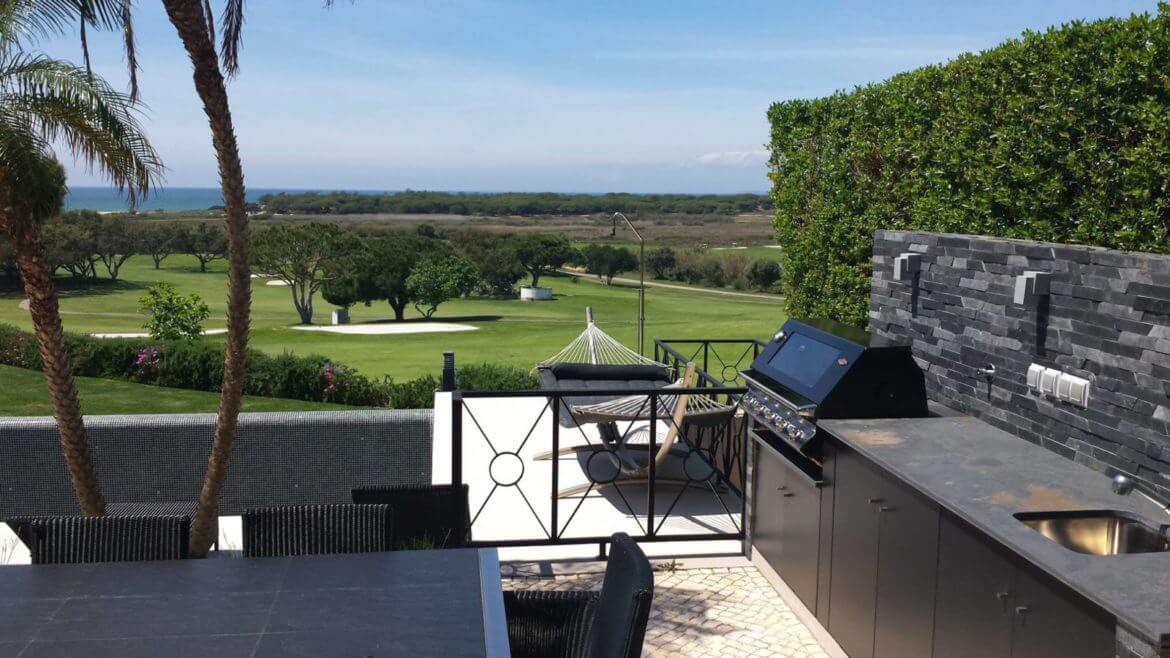 A kitchen must be functional – both an indoor and an outdoor kitchen. Everything is about functionality, the right materials that are purposeful and comfortable. These needs are amplified by outdoor kitchens – they do not demand to be functional only but they also demand to resist harsh climate variations. In this manner, materials such as stainless steel, wood, concrete, and UV-protected stone must be your prime materials for designing a luxury outdoor kitchen.
4. CONSIDER NEIGHBORS COMFORT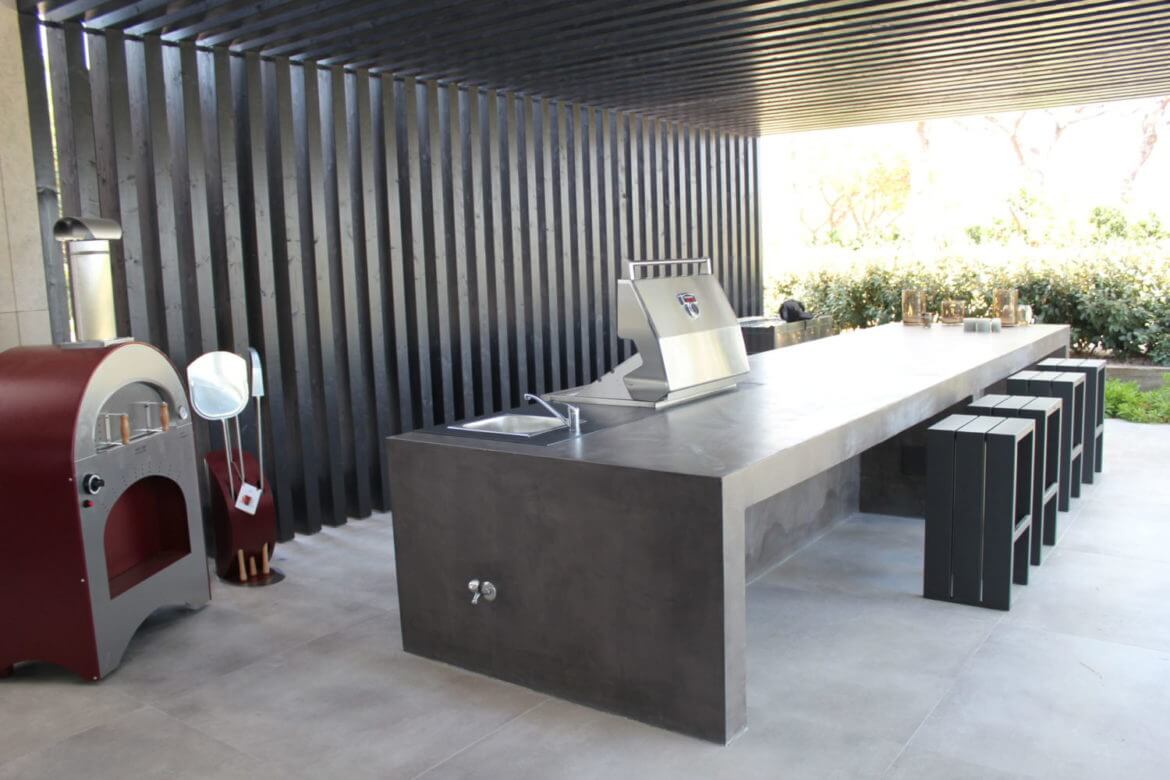 Think about neighbors. Will barbecue smoke get inside your neighbors' property without permission? Is it a good idea to install a vent hood on an outdoor kitchen? Probably, it is.
5. CUSTOMIZE YOUR LUXURY OUTDOOR KITCHEN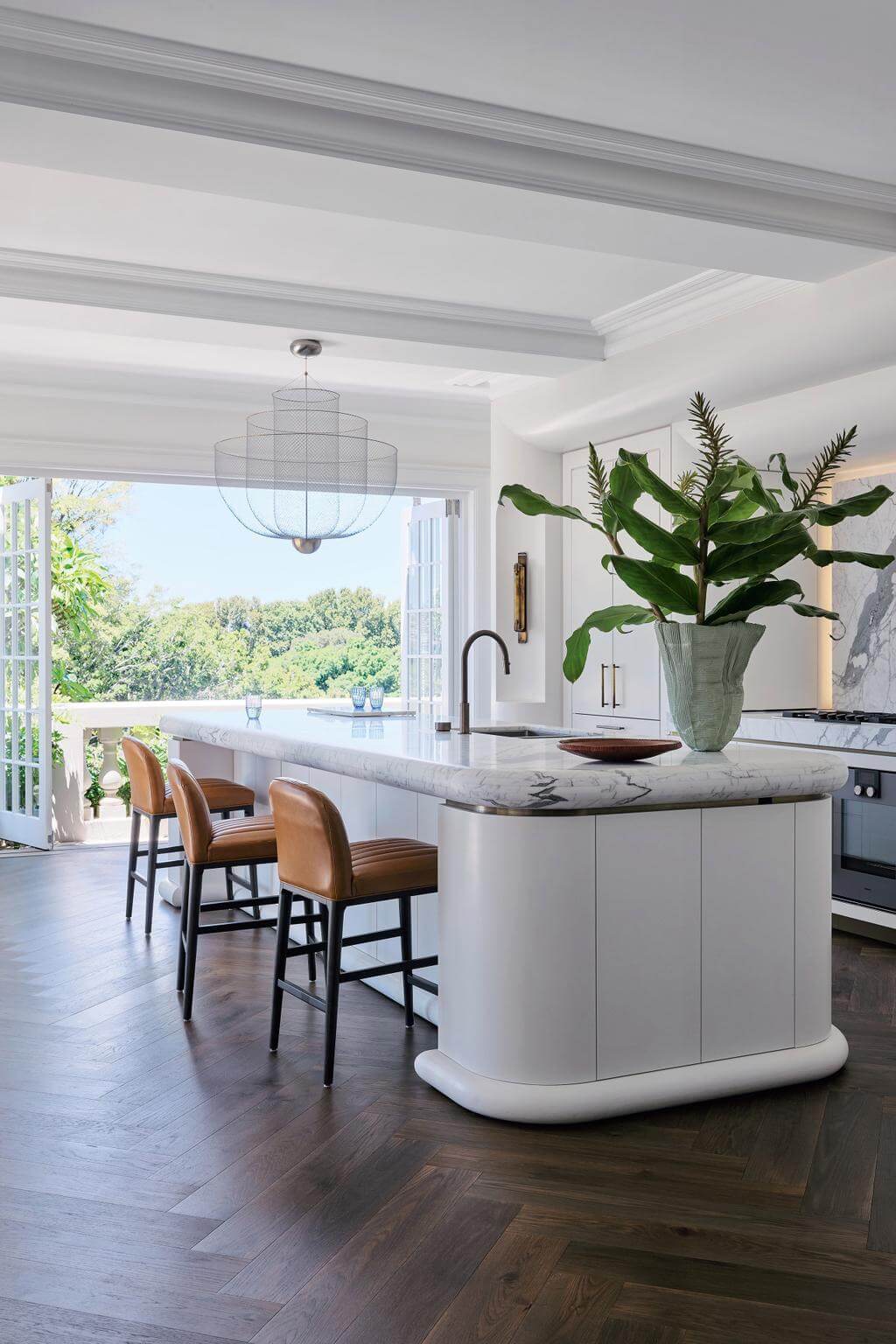 How much space do you need to design an outdoor space? The best way to answer this question is to design a customized kitchen where both available space and the kitchen's purpose are balanced.
6. LIGHTING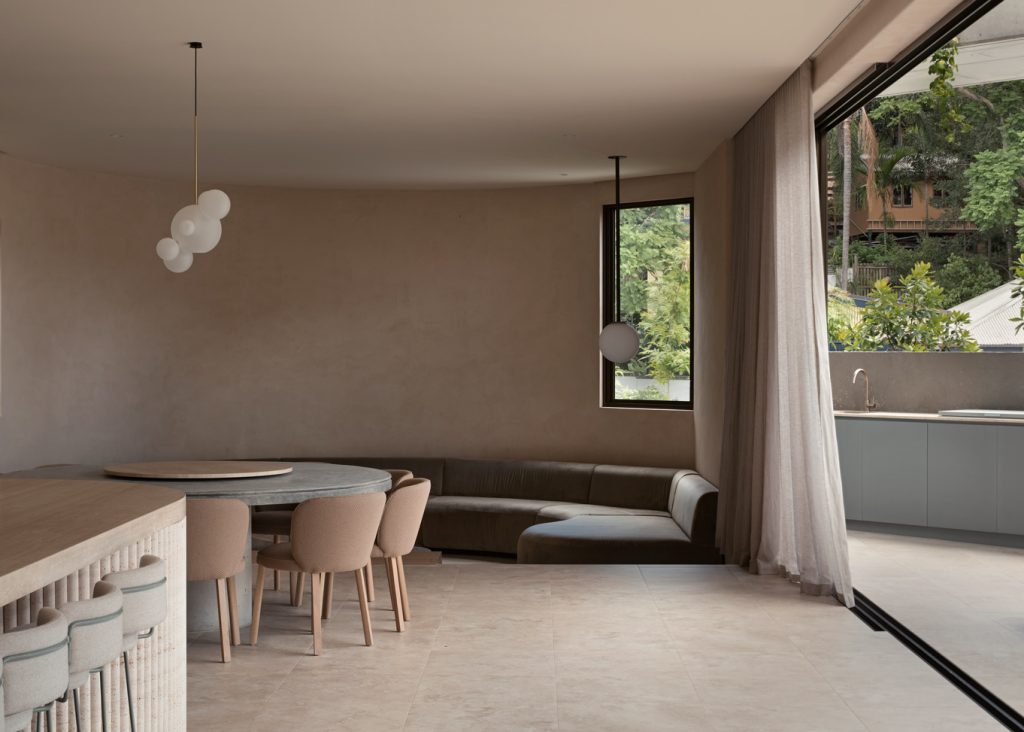 Lighting is one of the most important things in interior design – they set and change entirely the room's mood. This way, lighting can define how the cooking space is perceived among the courtyard by guests. Is the luxury outdoor kitchen too raw? Is it inviting and welcoming and disguises with the entertaining areas or is it too sterile?
In luxury outdoor kitchen design light can be a game-changer.
Are you still looking for ideas to bring an outdoor kitchen design to life? Download Bold & Quiet – the Hommés Studio collection with the ultimate essentials of luxury outdoor living.

Source AD