When designing for a better and brighter future, you should follow these 6 interior design trends from Milan Design Week.
There's no other event like Milan Design Week. Every year in the Spring (unless an unexpected, unrequested, and unwanted global pandemic spoils it), design professionals and design lovers travel towards Milan, the global capital of fashion, design, and craftsmanship, as pilgrims.
Milan Design Week encompasses the world-leading furniture, homeware, and decorative objects trade show, Salone del Mobile, and a series of exhibitions and installations, showrooms, independent fairs, exclusive events on every corner of the city, the Fuorisalone, showcasing brands and the work of artists and other industry's key players.
In the year that Milan Design Week came back with the pomp and circumstance appropriate for celebrating its 60th edition, and the changing of times, the theme was sustainability. While indoors the Rho fairgrounds, exhibitors were invited to answer the call for Designing For Our Future Selves, running wild in the streets of Milan, you could find an array of discoveries on the industry's role in the relation Between Space and Time.
The Milan Design Week 2022 edition made it clear that the industry walks on a slower, greener, and more thoughtful path. These are the 6 interior design trends from Milan Design Week that we can't stop thinking about.
INTERIOR DESIGN TRENDS FROM MILAN DESIGN WEEK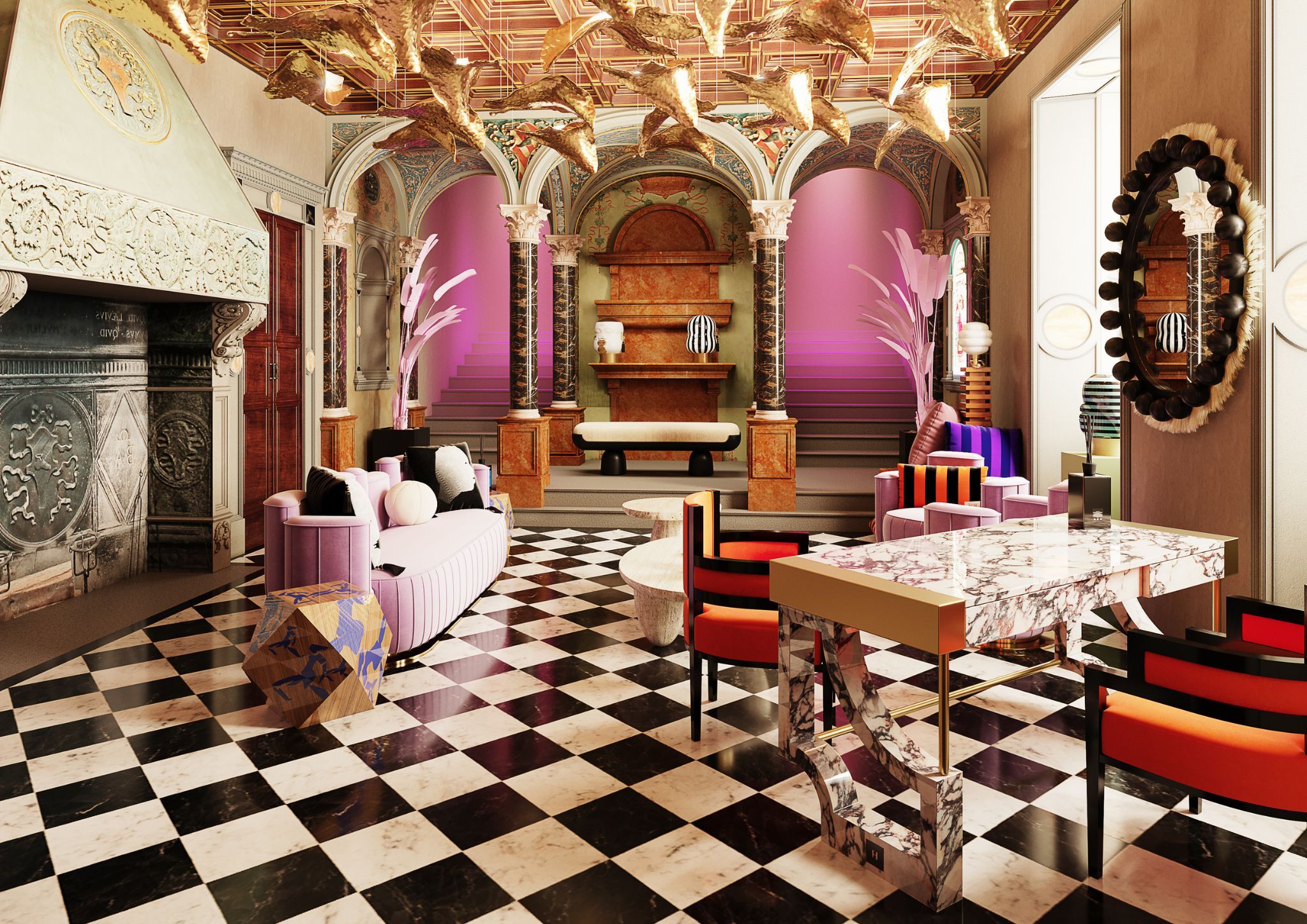 CHROMATIK HOUSE by HOMMÉS Studio
1. SUSTAINABILITY
This one can go as a bit of a cliché, but the truth is that both at Salone del Mobile and Fuorisalone, exhibitors, artists, and brands got the briefing right. Sustainability is a huge interior design trend from Milan Design Week.

Among the emerging talents within the industry and some industry's veterans (such as Martino Gamper, Dimorestudio, or Rossana Orlandi), we could notice that innovative production processes, wise choice of materials, and a major concern for the life cycle of a product dominate the latest design releases.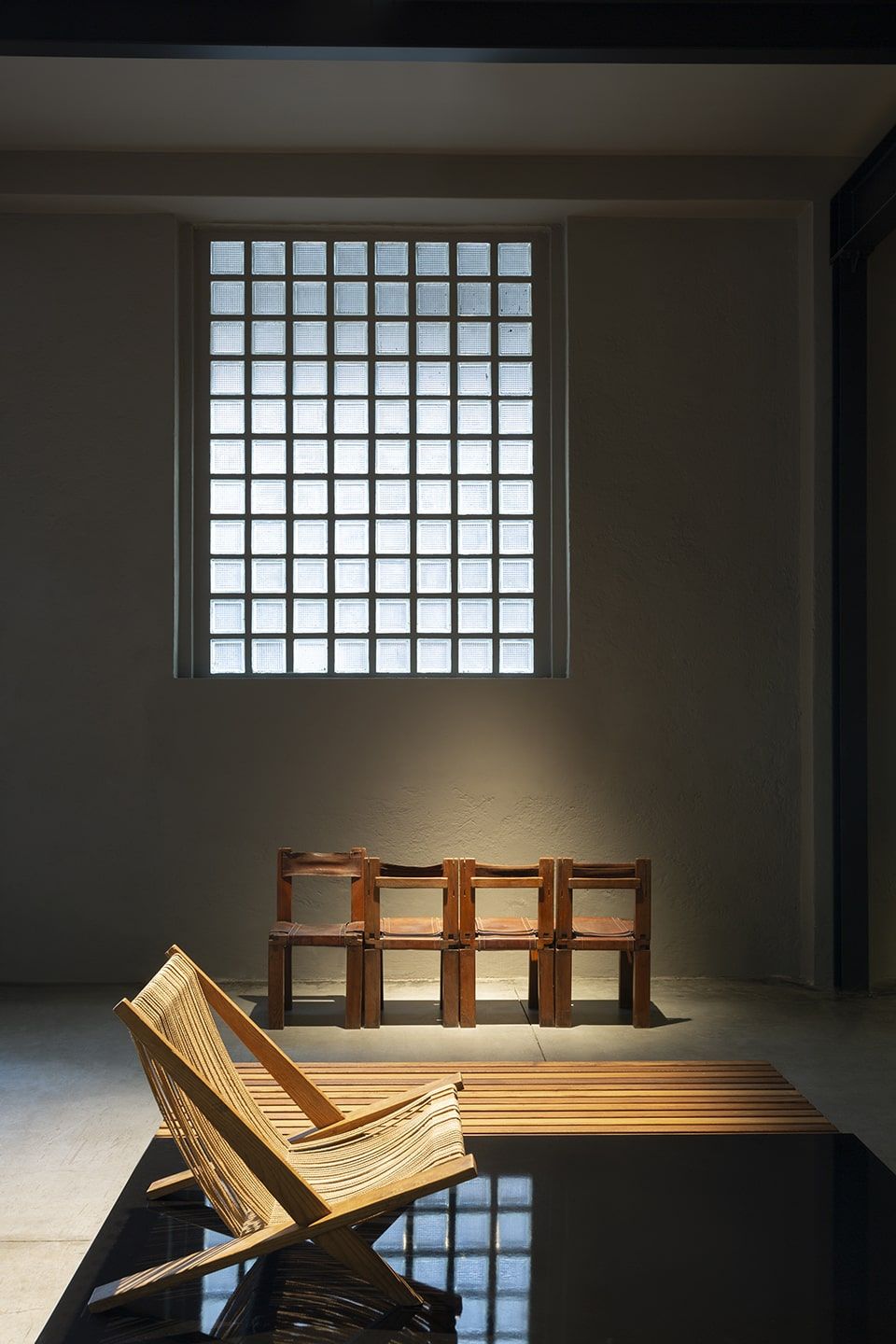 'Orizzonti' is the name of the project for the 2022 Milan Furniture Fair by Dimorestudio. Presented at Dimoregallery, which was born in 2014, the space founded by Dimorestudio duo Emiliano Salci and Britt Moran, showcases furniture with a modern aesthetic in a wood skeleton that nods to Gio Ponti's golden years.
RO Guiltless Plastic
Established by Rossana Orlandi and her daughter Nicoletta Orlandi Brugnoni, RO Guiltless Plastic is an initiative promoting the realignment of our relationship with litter and plastic waste. Every year since 2018 during Milan Design Week, the contemporary art gallery Rossana Orlandin showcases the work of emerging artists from all around the world who have the unique capacity to turn what some consider trash into sophisticated collectible art pieces.
2. SLOW DESIGN
Since sustainability is the major interior design trend coming out from this year's Milan Design Week, we can foresee the future of interior design being slower homes. Similar to the slow living movement, a slow home intends to promote conscious consumption. In this manner, brands are rethinking the materials they use, the production process, as well as the life cycle of the products they put out in the market.
One of the brands delivering thoughtful products suiting a slow living lifestyle is TAPIS Studio. Born from the HOMMÉS Studio's ever-evolving rug collection, the new rug brand has a wide range of products that fulfill anyone's wildest dreams – from a monochrome minimal rug to a living room or a zingy rug for a kid's room to an extra layer for an outdoor living space.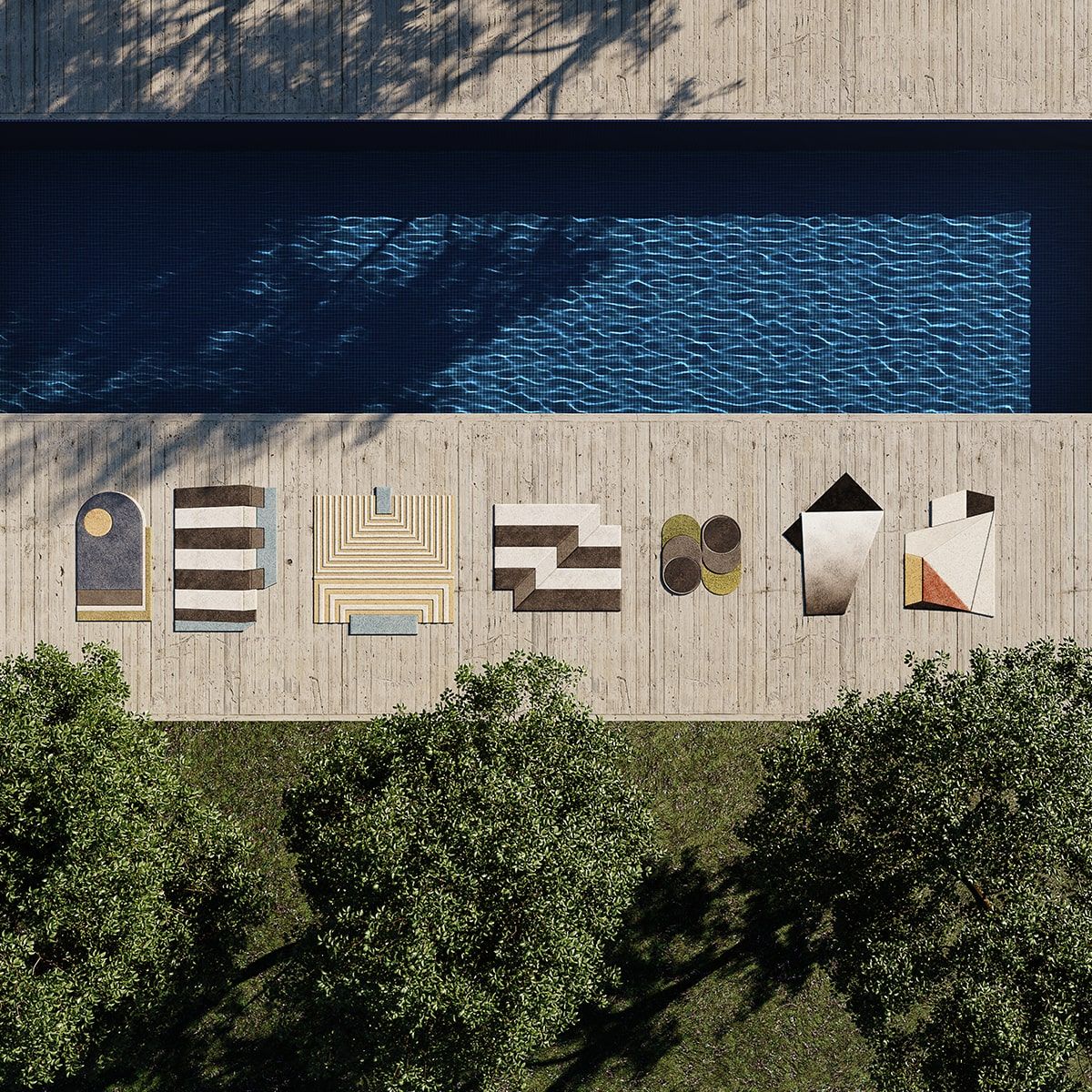 TAPIS Studio's rugs are made either from biodegradable fibers or recycled fibers, such as Econyl, an innovative fiber made of lost fishing nets from ocean waste.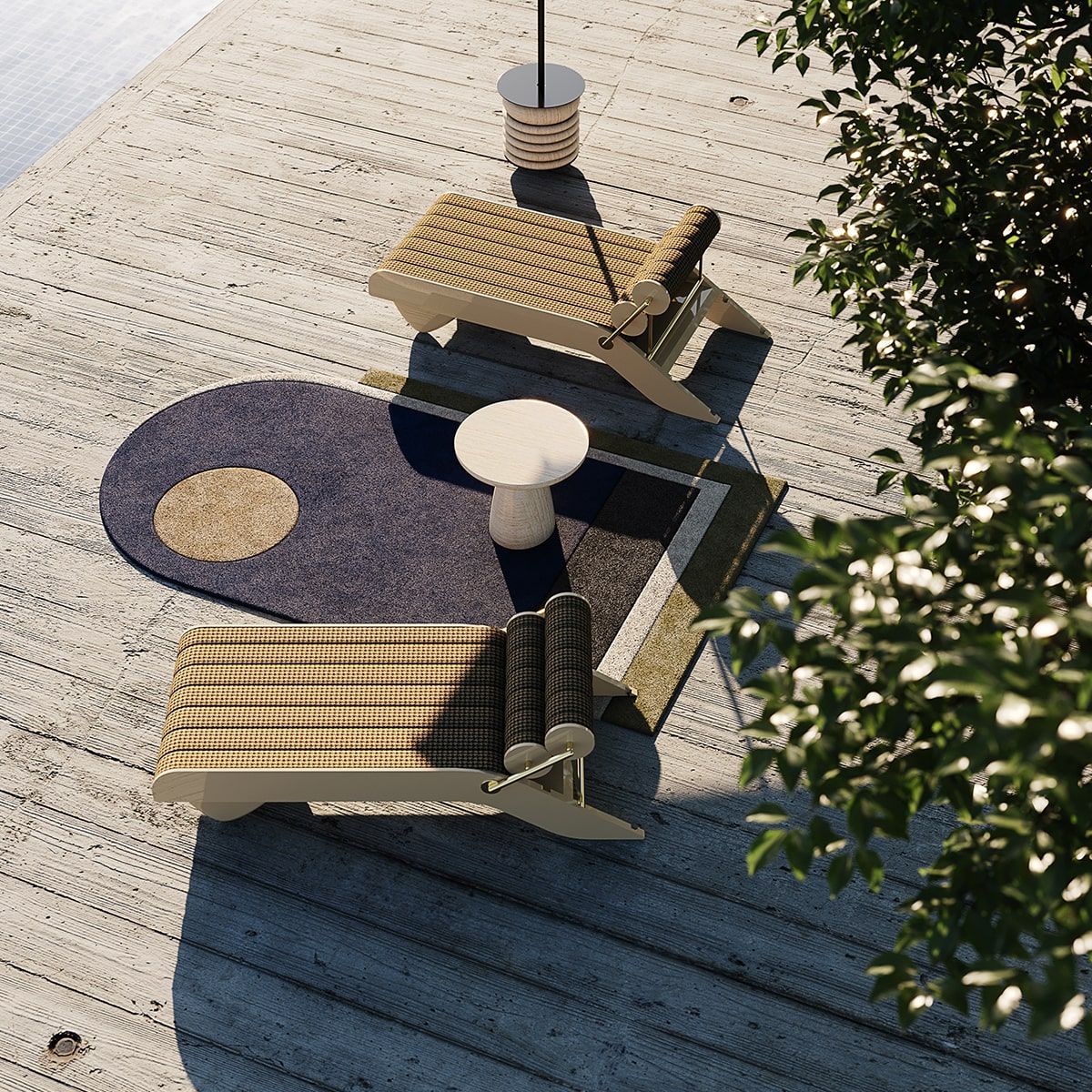 Made to order under ethical and sustainable practices in Europe, TAPIS Studio rugs have the characteristics of an authentic pièce de résistance deserving of a slow home.

3. CRAFTSMANSHIP
At the global capital of fashion and design, outstanding craftsmanship is still as relevant as ever. When people talk about Italian design, it is always implicit the high quality of its materials and the excelled finishes.
At Milan Design Week, every piece of furniture, ceramic, or rug is under a modern Italian lexicon.
Brands from every corner of the world took Milan as a gallery to showcase products made in a blend of industrial innovation and traditional manufacturing. Furthermore, this year's exhibitors and brands proved that no matter how fast, or especially when the world changes drastically, craftsmanship and local means of production prevail.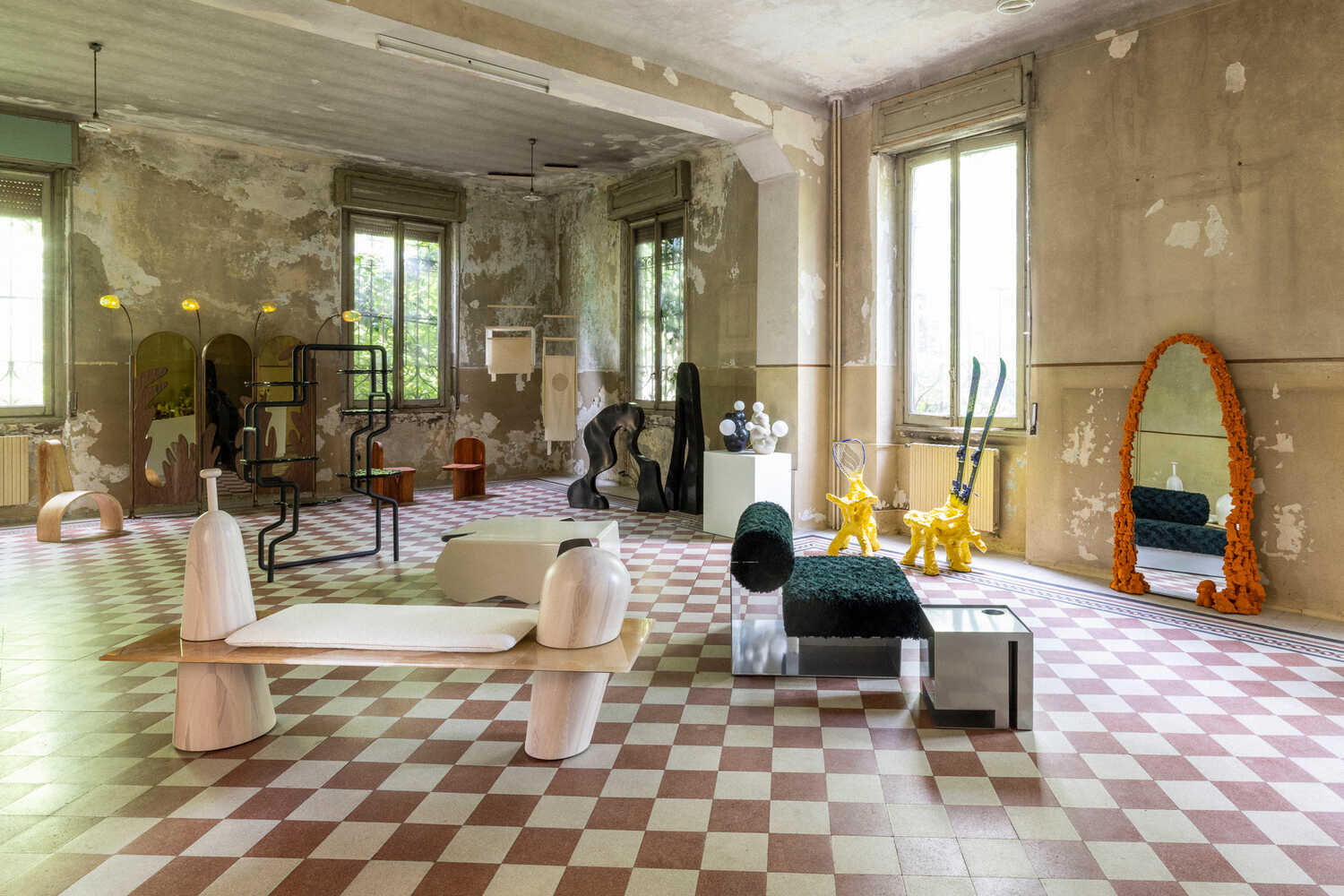 Curated by Jenny Nguyen, Liz Wert and Alma Lopez are the curators of 'This Is America', an exhibition that highlighted craft, identity and storytelling.
'Come Stay Taste' will be another immersive installation mounted by local practice Studio Terre. Developed In collaboration with Italian Metal design studio Mingardo, Studio Terre created an immersive installation that celebrates Italian design and craftsmanship through a curtain made of Murano glass beads and terracotta powder.
4. SURREALIST OBJECTS
Another interior design trend from Milan Design Week is surrealist interiors and contemporary interpretations of pop visual culture. During the pandemic, many of us thought of ways of escaping from a mandatory stay-at-home. Ordinary people would be backing bread while artists, brand directors, designers, and other creative minds would be pulling off homes with dreamlike objects, unusual color palettes, and playful combinations of textures and patterns.

More than ever, brands and designers advocated the need to think of a home as the place where we can disconnect from reality as we take our shoes off.
Alberto Biagetti and Laura Baldassari are partners in work and life. Pet Therapy is a request from their daughter to create a giant cat that could be hugged. Previous to the pandemic, Atelier Biagetti explored themes such as obsession with wealth, the culture of fitness, and even sexuality.
At CHROMATIK HOUSE, a synaesthetic experience that invites visitors to explore a metaverse version of a traditional home using their primal senses, the space that blends real and imaginative with psychotropic colors and dreamlike pieces of furniture.
5. CANDY COLORS
If on the last big Milan Design Week, neutral colors were all over interior and product design, the return of the most exciting week of the year for interior designers brought an avalanche of colors.
Electric pinks, digital blues, happy yellows, refreshing oranges, and cheerful greens. Brands and interior designers introduced projects and products in brave and bold colors.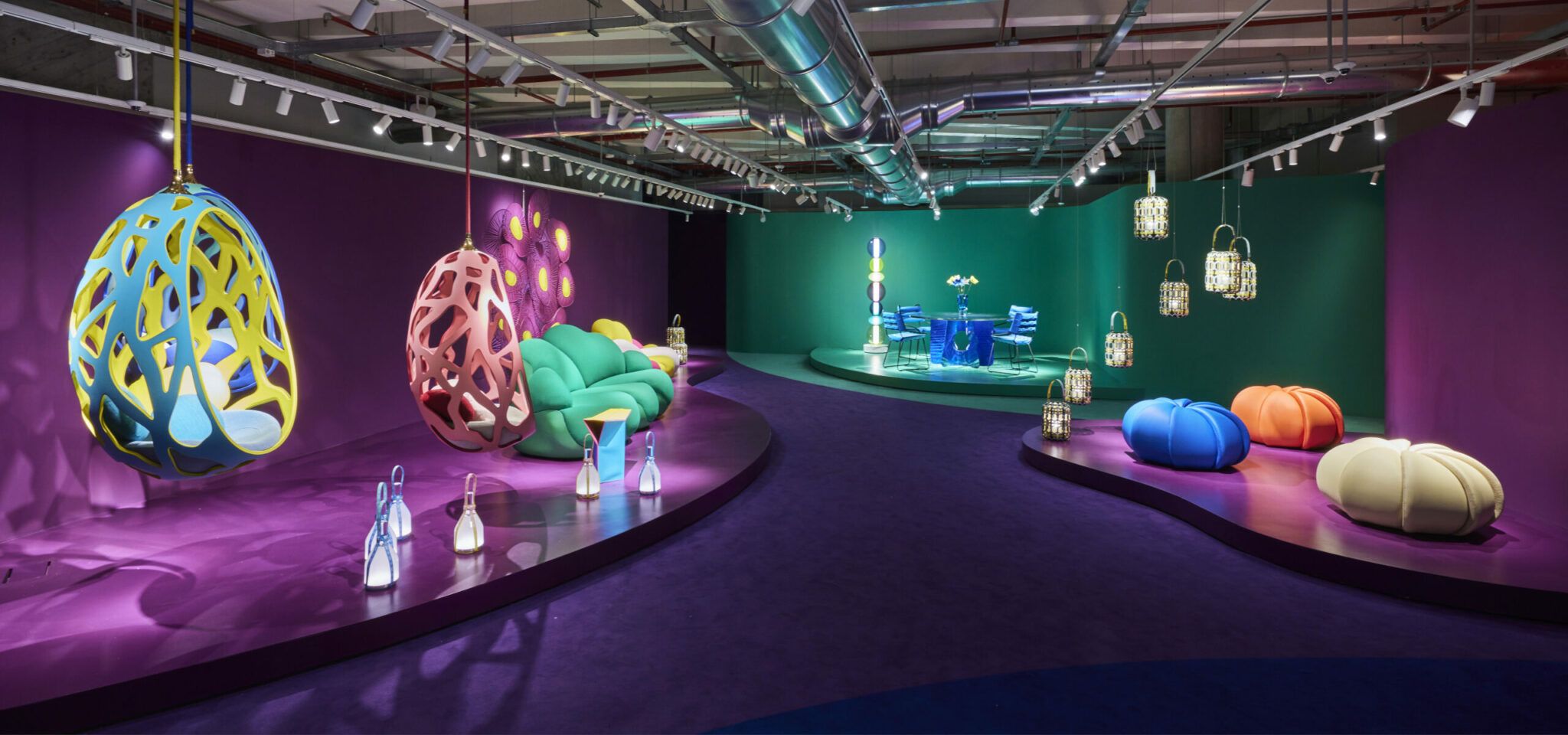 Fourtheen different designer powerhouses create exclusive, disarming, colorful objects for Louis Vuitton's 'Objest Nomades', including Marcel Wanders and India Mahdavi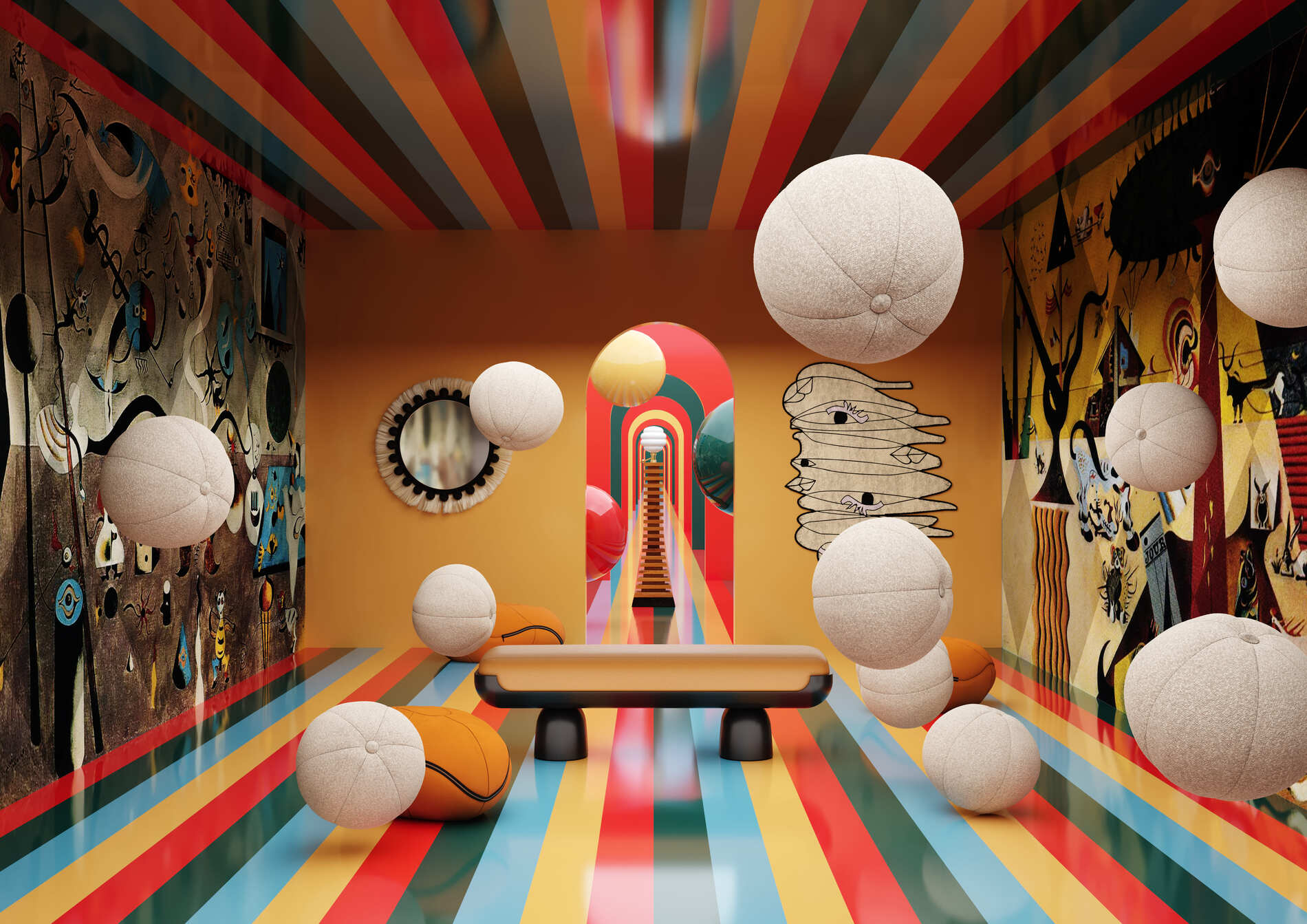 CHROMATIK HOUSE by HOMMÉS Studio, ACH Collection, ACH4Pets and TAPIS Studio is an exhibition that advocates homes with a blast of colors.
6. 70s GROOVE
Even though nobody says it, the pandemic taught us how to properly party at home. That might be why, among the exquisite details, the festive colors, and the eye-catching objects, the 70's groove is another interior design trend from Milan Design Week.
The mid-century modern sofas, the glamorous finishes, and the round details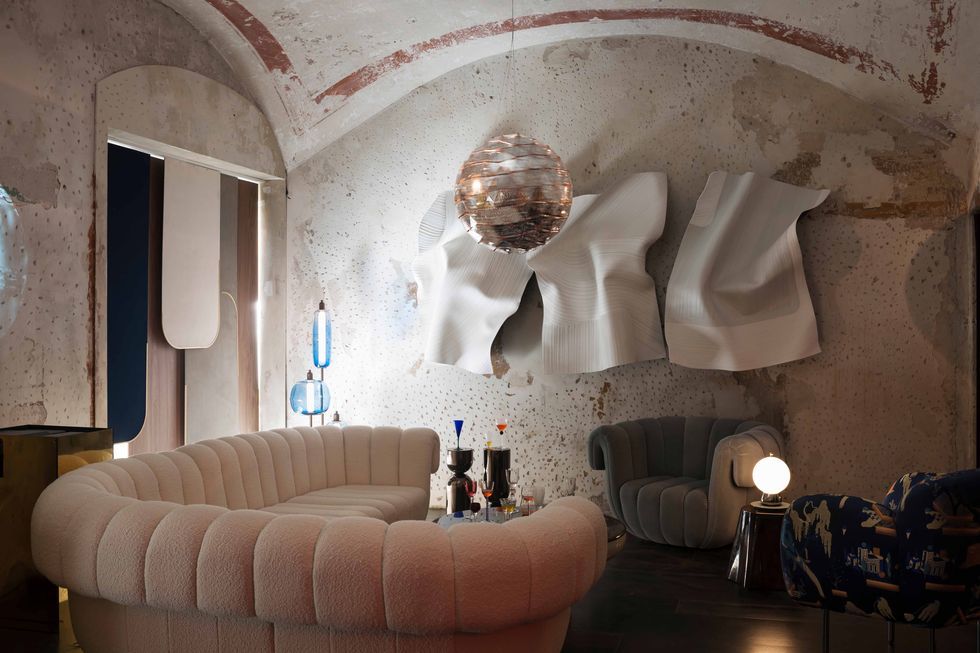 At Rossana Orlandi's gallery, Sé Studio revealed a disco-themed room with a funky disco-ball light fixture. At Rho Fiera, Baxter's booth was stuffed with curved, low-rise furnishings with murky hues, and even Dimorestudio went for groovy design with leopard-print carpet, smoked glass, and gleaming chrome, for instance.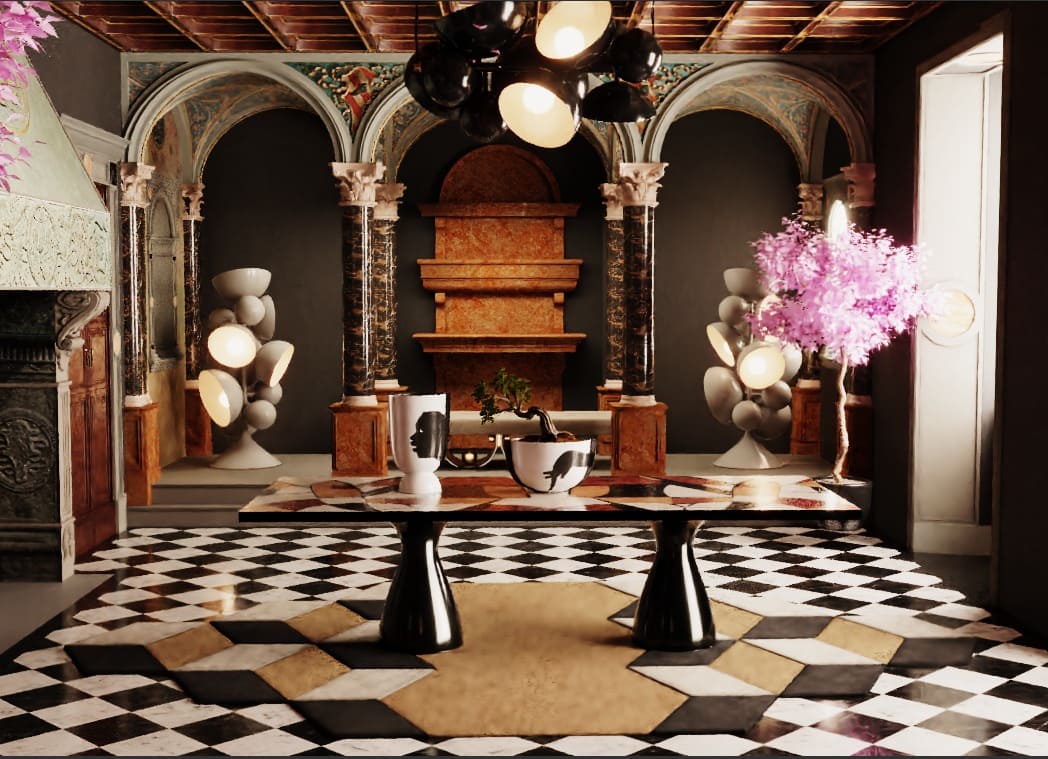 With CHROMATIK HOUSE's virtual tour, HOMMÉS Studio introduced Ultra-Fresh Designs with mid-century modern lines and the 70's sexy disco charm.
Miyake Suspension Lamp

Suspension Lamp

$

8.368

Miyake Chandelier

Suspension Lamp

$

7.499

Miyake Floor Lamp

Floor Lamp

$

8.618
PERFECT TIMING TO DOWNLOAD OUR MODERN FURNITURE CATALOG
That's it. Now that you're inspired and creativity is racing in your mind, it is the perfect time to download our modern furniture catalog. It takes less than a minute to don't bother your flowy imagination.