A dedicated home office design helps you set aside household distractions and focus on work. These eleven home office design ideas will really make you want to sit down in your workspace and complete your to-do list.
Minimalist and Bright
A bright and light home office design is the perfect place to think and create. The objective is to take advantage of the natural light that enters the windows.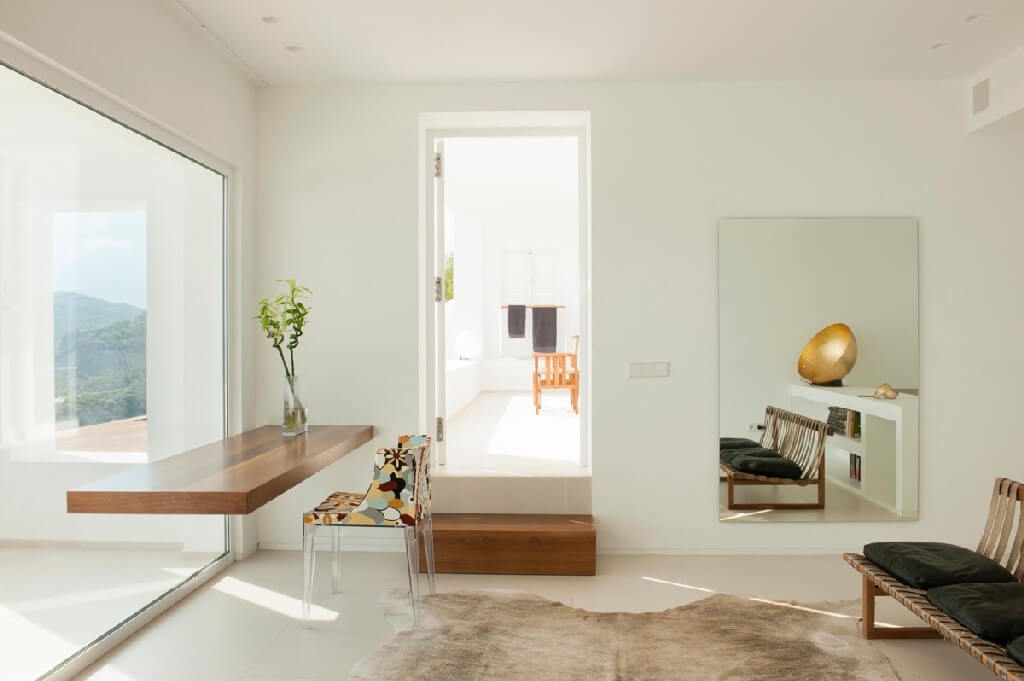 Shiny and Unique
Take advantage of the unique shapes of the office furniture. In this way, you can have an office with an unusual design, but at the same time functional and practical.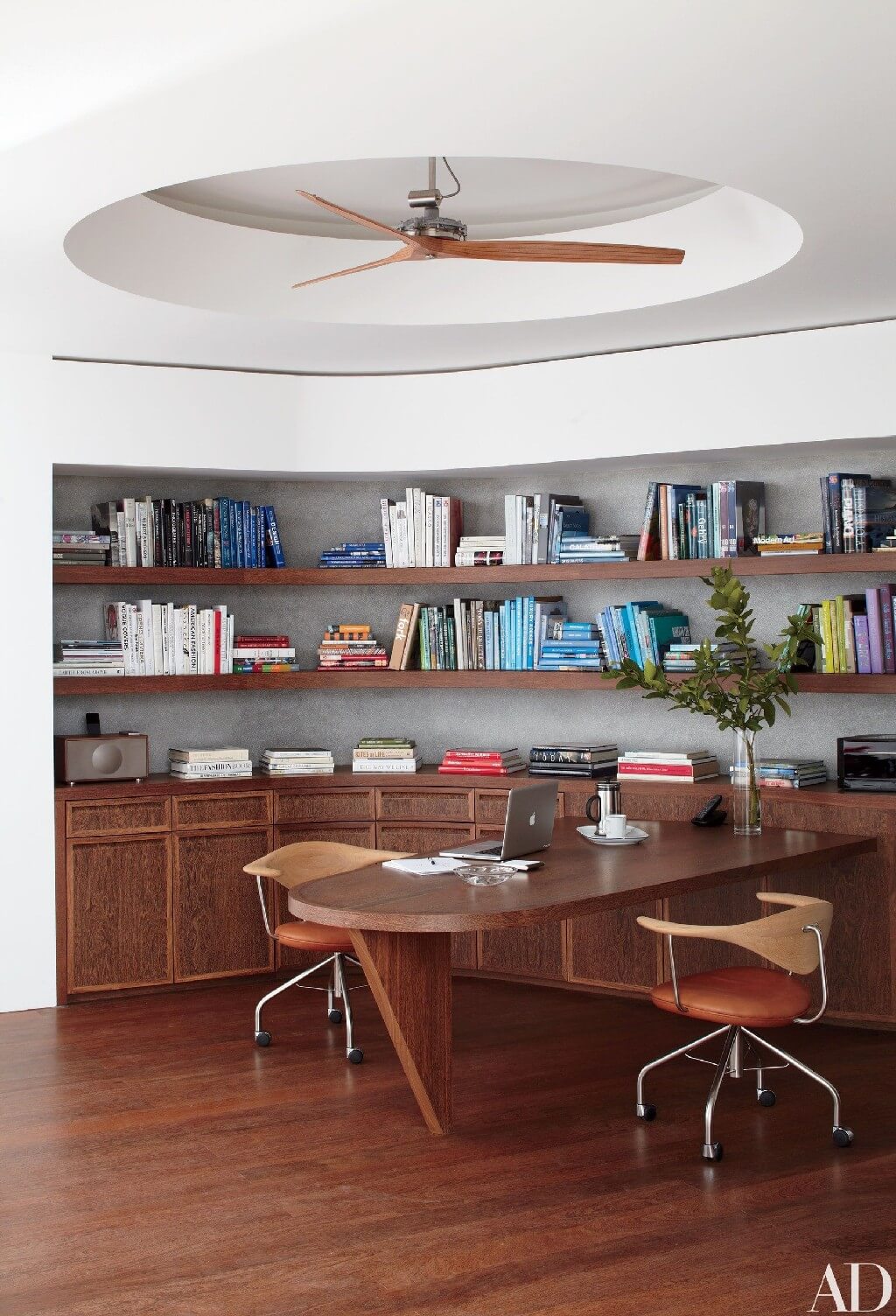 Pops of Color
Be bold, and take a risk. Mix many colors to cheer your workday. A color combo is a perfect way to create new ideas, and it is perfect for boosting your productivity.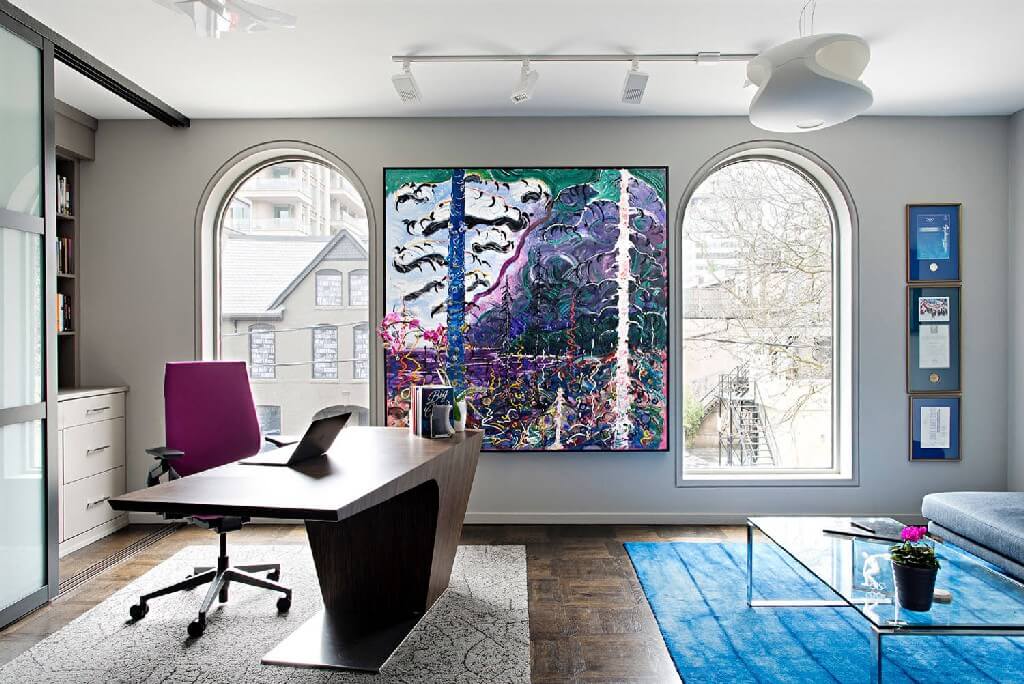 Monochromatic Space
If you are looking for a way to decorate your bare walls but do not want to do the typical gallery wall, a tapestry or a one-color wall can be the missing element for visual interest and texture.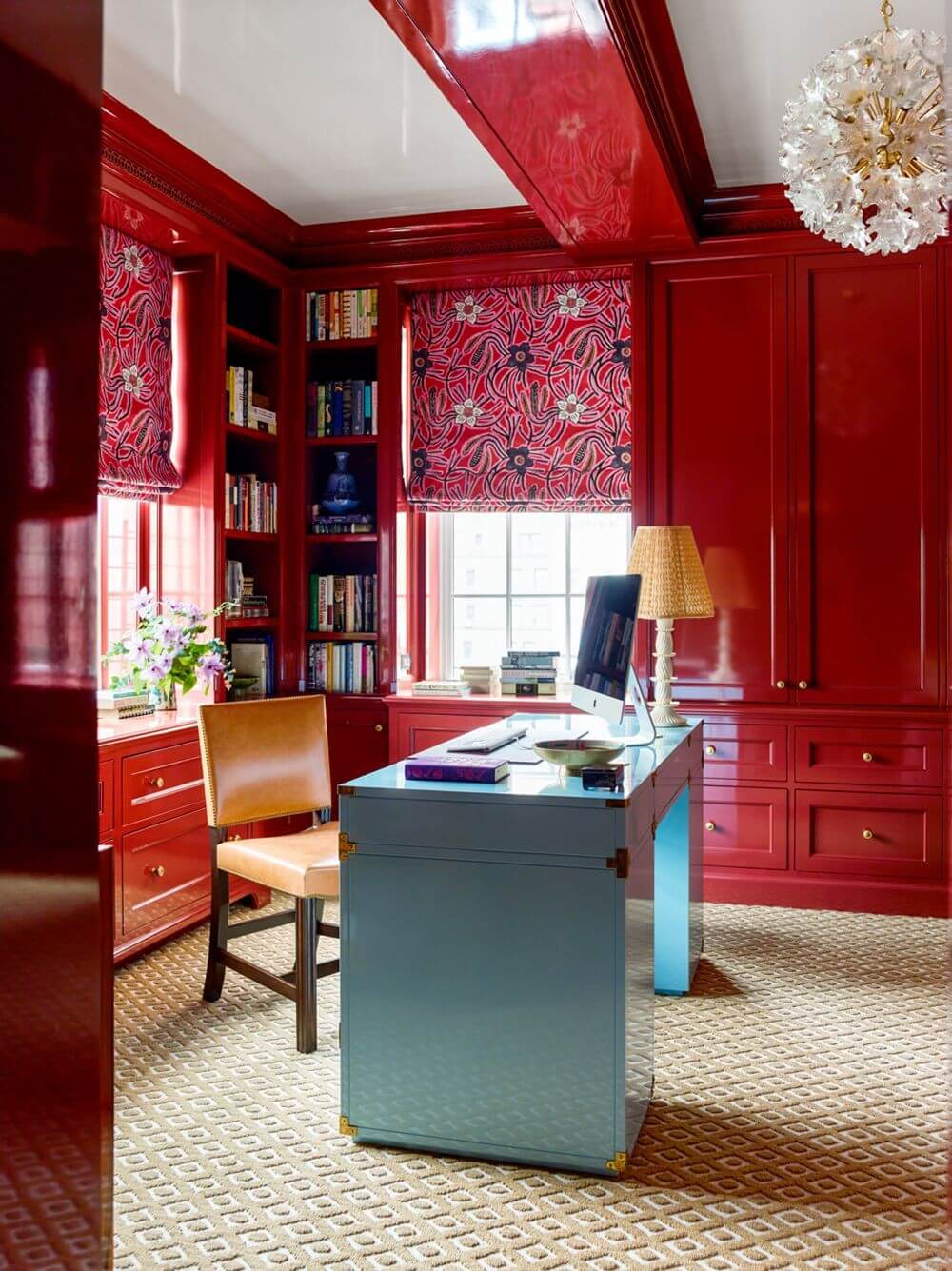 Mediterranean Home Office
Create an understated and sophisticated environment in a relaxed place. Use an Art Deco feel with paneling, muted tones, and elegant fabrics.
Office Statement Wall
How do you bring a wow factor to the office? First, create a sense of warmth. You can upholster the walls in one color or paint the wall with a bold pattern.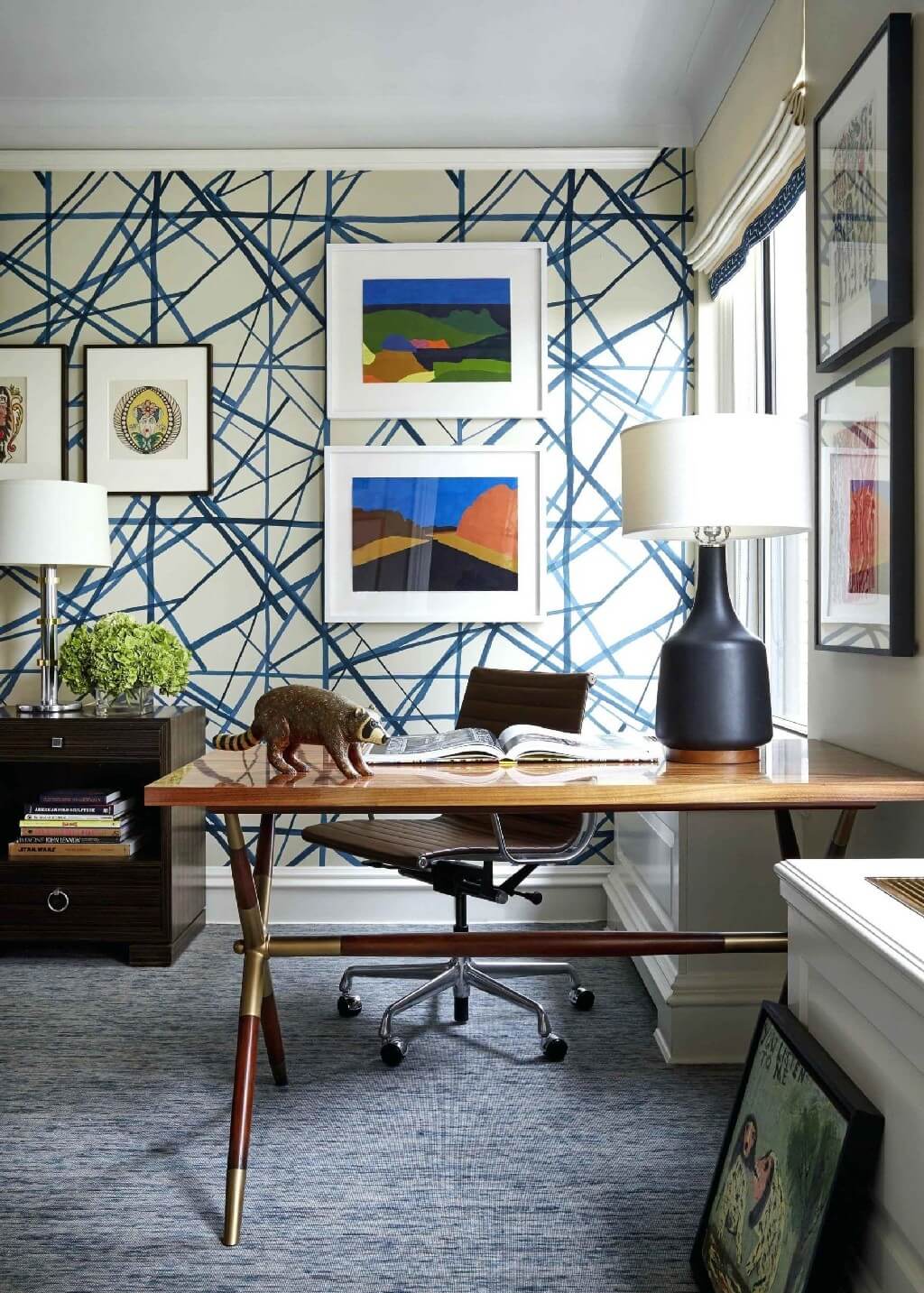 Dark Walls Combined With a Bold Rug
With a cozy fire and some dark, moody elements, the office design gains a sense of maturity and elegance. The dark colors with a bold rug create a perfect ambiance to complete all the tasks.
Contemporary Home Office
Bold black lines and furnishings give the space a strong statement. The combination of vibrant colors and earthy tones, and textures really work if you intend to create a smooth office.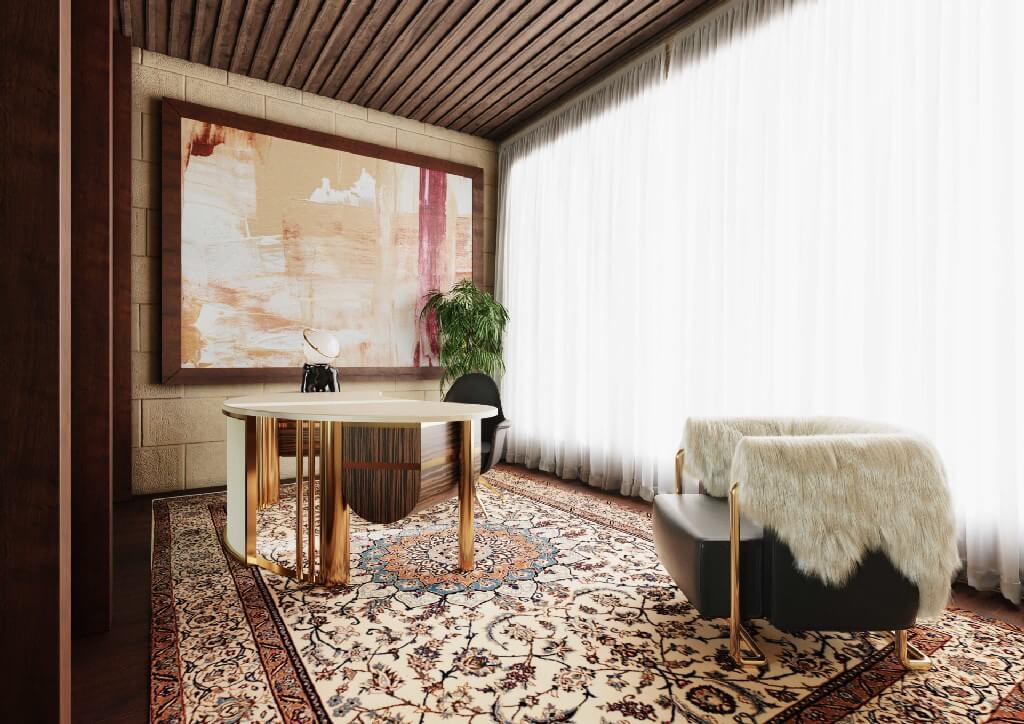 Neutral Work Space
The neutral palette keeps the design clean and relaxed.
Vintage Vibes
Vintage pieces take center stage in every room. It is a way to have a space with history but at the same time functional and modern, with small details.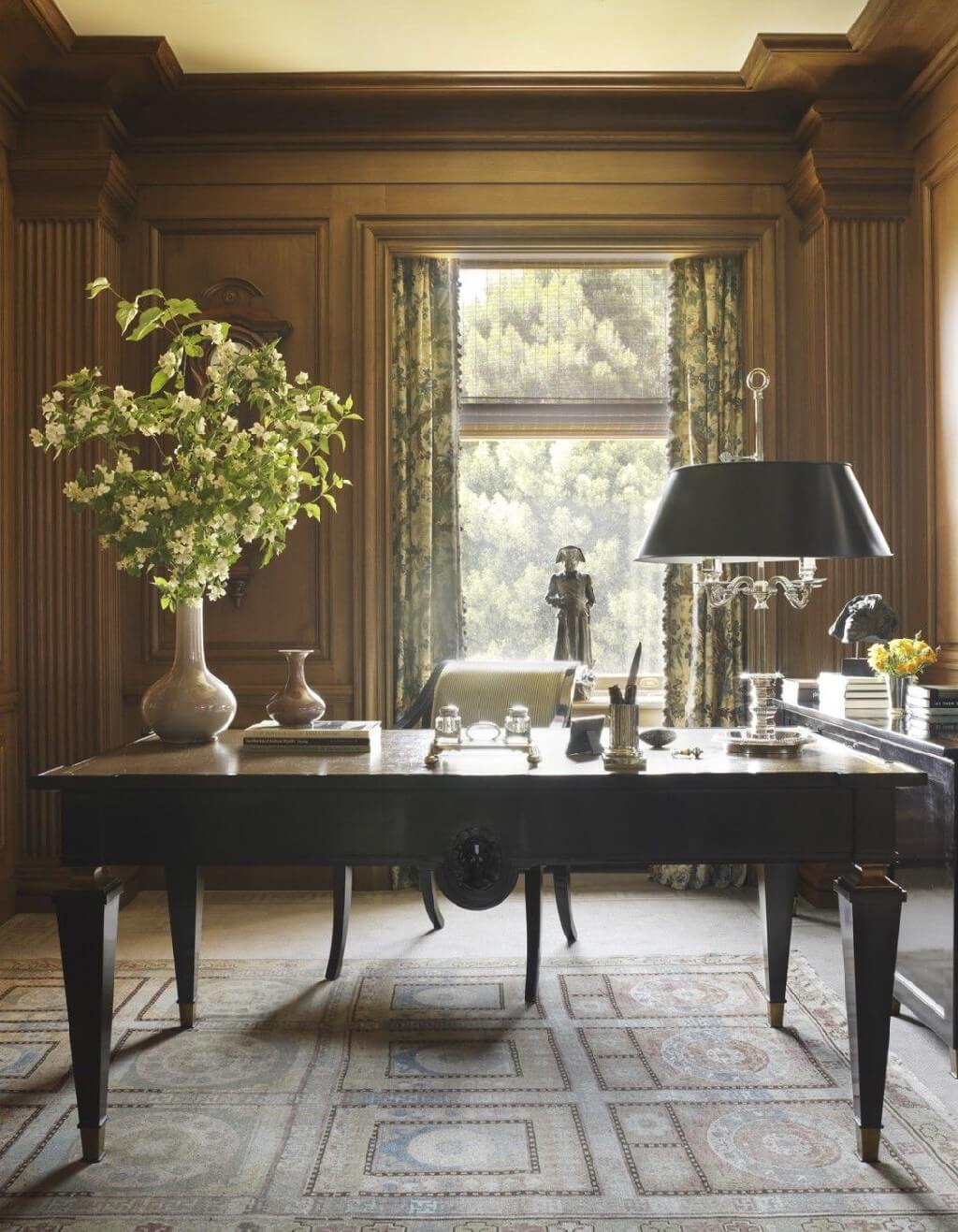 If you still want to collect inspiration for your interior design project, discover the Modern Home Office board by Hommés Studio on Pinterest or read our article MODERN OFFICE SPACES THAT WILL BOOST YOUR PRODUCTIVITY here.