This art deco design Federation house in Melbourne's south-east, altered and added to by Kennedy Nolan, served up one such interesting savant: a former clinical psychologist, now a corporate and philanthropic chair who, for the sake of anonymity and the romantic tint of her vision, we shall refer to as Rosie.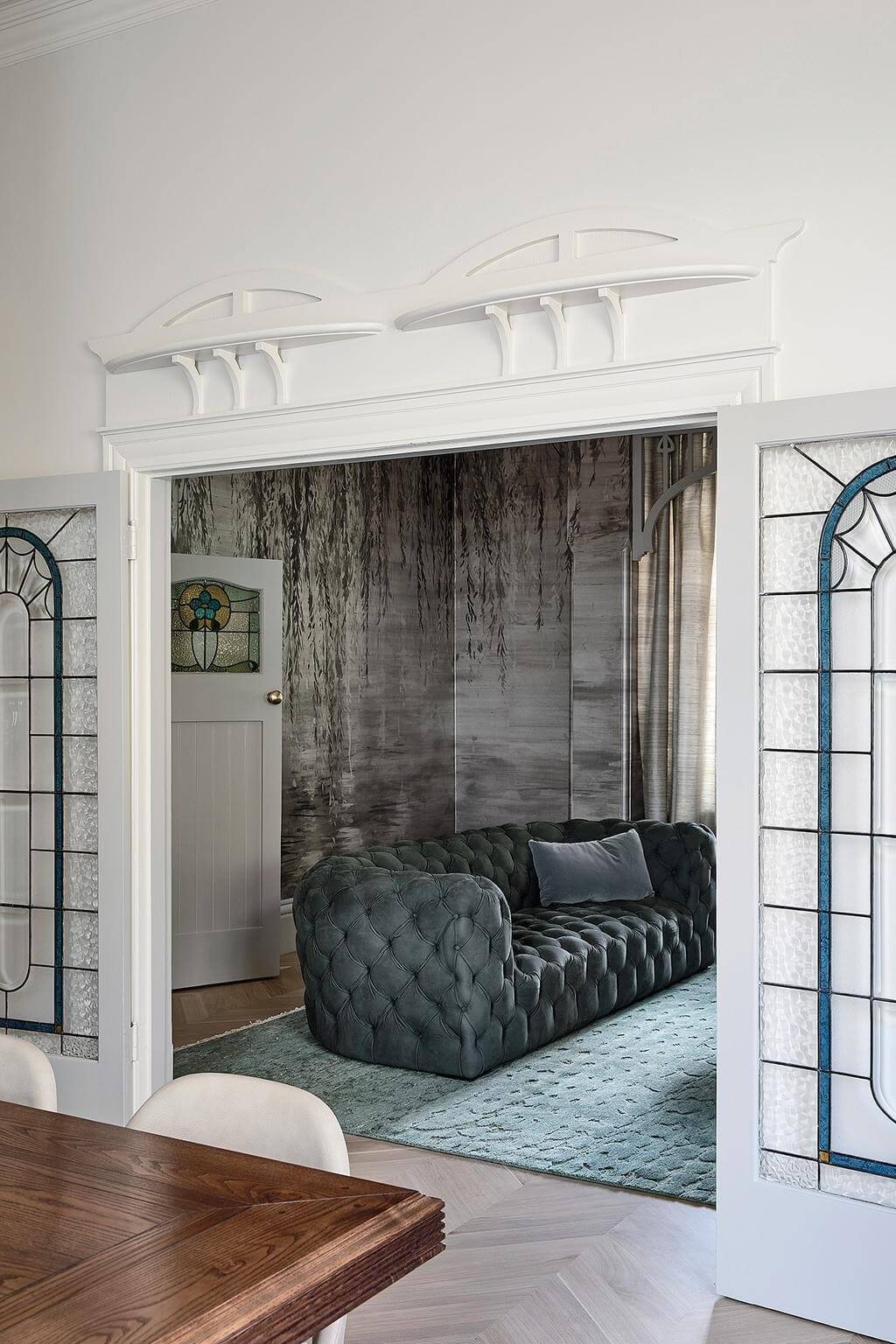 Enveloped by Charlotte Perriand's no-frills furnishings and academic titles that tell of her learning, she imparts the narrative of 'the handball' — the passing of the property from her daughter. The latter, buying the house then settling on a more significant place in the same street, set about 'massaging' her mother into an "easy" transfer of titles.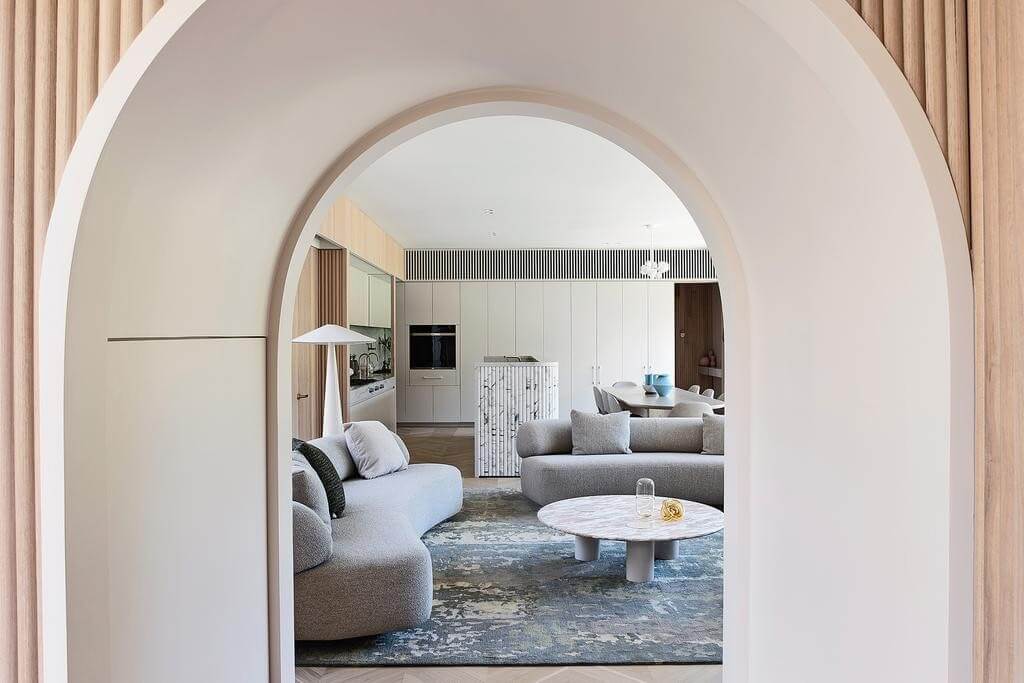 Project architect Patrick Kennedy, who is in attendance to advise on continuing works, chuckles at the recall and revises 'massaging' into full-blown manipulation.
The joint laughter lets you know all scheming was mutually agreeable as Rosie enters. A formal living space to the left of an entrance hall that Kennedy cured of its dark colonial introspection with a peachy warmth and a hand-knotted and hand-knitted rug by Faye Toogood.
Those qualities congeal extravagantly in the 'fantasy room,' where panels of Phillip Jeffries' 'Serenity' silk wallpaper drop streamers of feathery willow branch down to a watery-green idyll of enveloping Womb chair by Eero Saarinen, Chester Moon sofa by Paola Navone, and a ripple-effect Noor rug from Loom.
The detail seemingly conjures the Samurai folktale Green Willow and conspires to elicit calm and comment from Rosie about the importance of headroom and the need for design to nourish holistically.
While self-knowledge and stability may not be the most talked-up design attributes, Rosie makes a profound observation about positive place-making, which is about liking yourself, liking what you do, and liking how you do it. Good designers define those likes and let the inner landscape of dreams, mysteries, and memories materialize in the details, as per Rosie's dining room — a space that improvises the bygone drama of New York City's Waldorf Astoria hotel.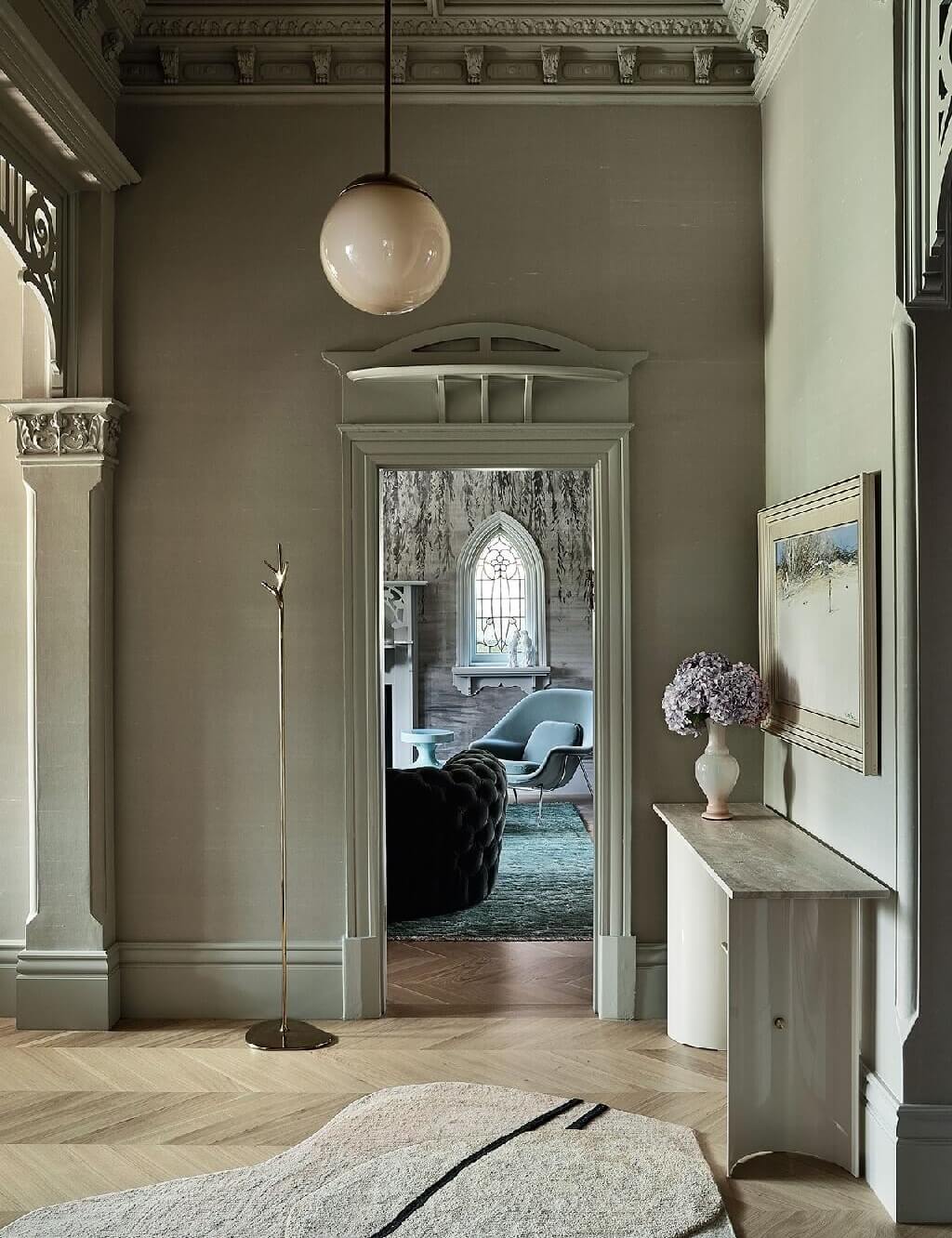 "I love its atmosphere, and I love Art Deco design," she says, "I wanted some of that here, but was a bit confused between art Deco design and Nouveau."
Proving her pass of its final test, Rosie identifies the early 20th-century stained-glass features and ornate fretwork in the room as Nouveau. Additionally, she nods to the wiry shape of the Nigel Coates-designed Thonet chairs flanking the room's fireplace as speaking carefully of the lyricality of Nouveau. She admits that the gilt-edged art from her former home may conflict with the Deco vibe but considers it an essential tribute to where she has come from.
Reached by two routes that collude to keep mystery and narrative alive, the two-level rear of the property rewards with the sun-filled spectacle of more private living and dining space styled with a nostalgic longing for the travertine-lined glamour of Rosie's parental 1980s home. She talks about comfort, both mental and physical states, claiming it to be as much a function of memory as it is of luxurious seating, and points to the music memorial.
It anchors an otherwise floating lightness of furnishings that look to an aromatic cedar-shingled wall on one side and a "fantasy wonderland wilderness" on the other. This bush idyll courses with a small river and flanks with bird and bee-luring natives. Its sanctum is found branching off a dark corridor that tunnels with more than a hint of Freudian intent to a bathroom swathed in light, Deco detail, and views over rooftops.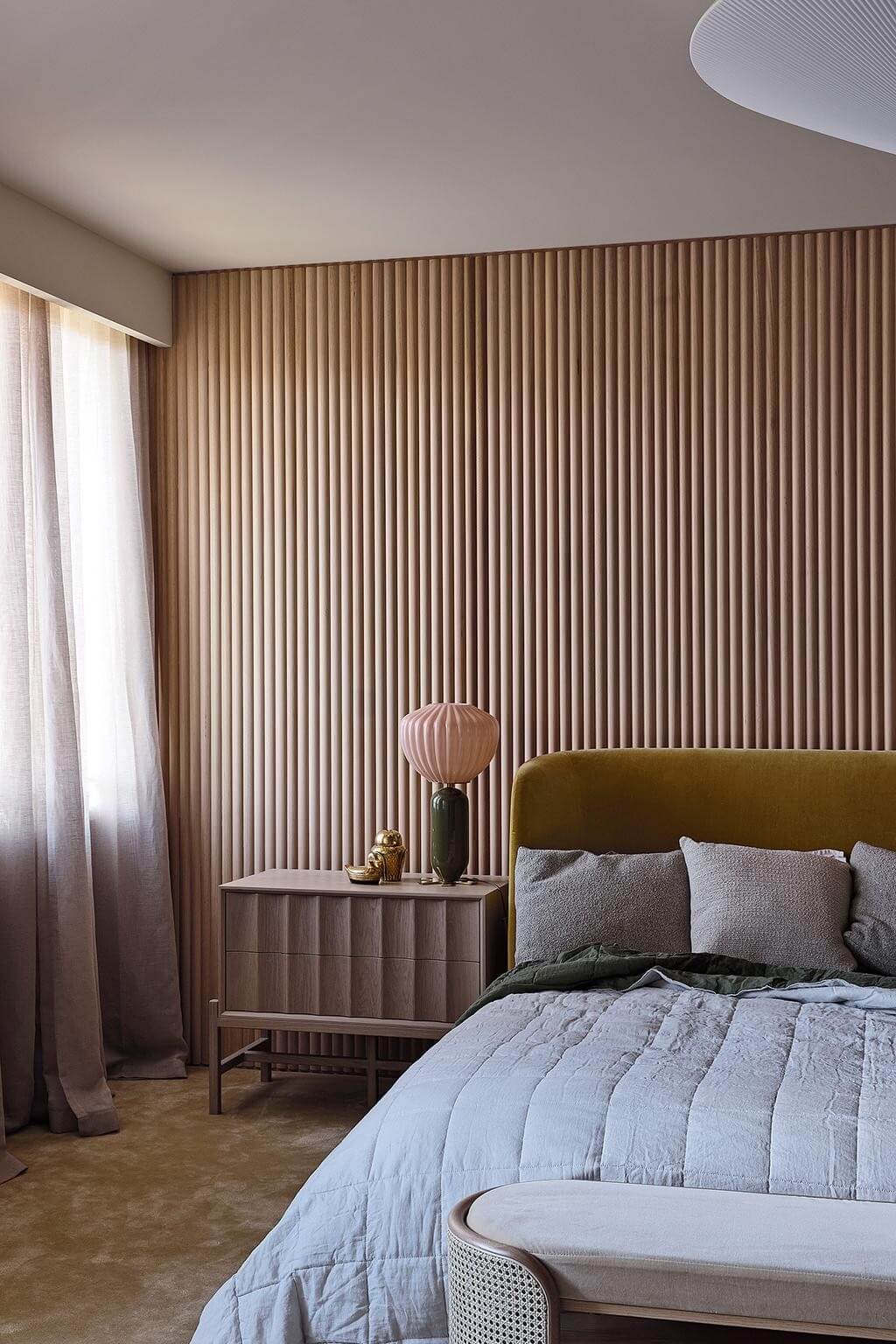 Kennedy Nolan's tight management of denial and release, contraction and expansion, light and dark in a labyrinthine plan made analogous to life, is both a salve and source of inspiration for Rosie.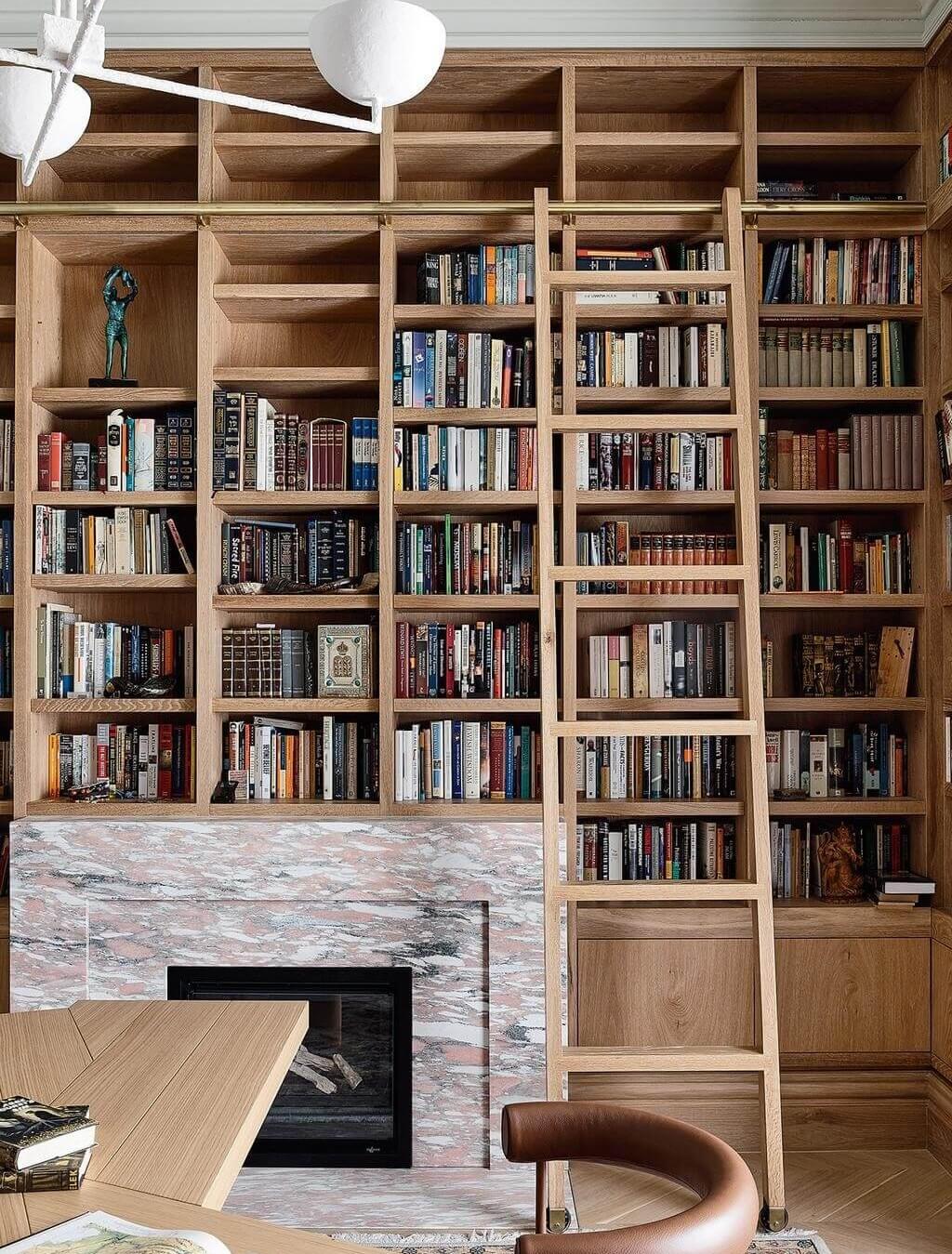 We really hope you liked our article. Feel free to pin all the images to your favorite Pinterest board. Meanwhile, you can also visit our Pinterest boards to get more inspiration.
Get more ideas for your projects and find functional, stylish, and sizable lighting and furniture choices: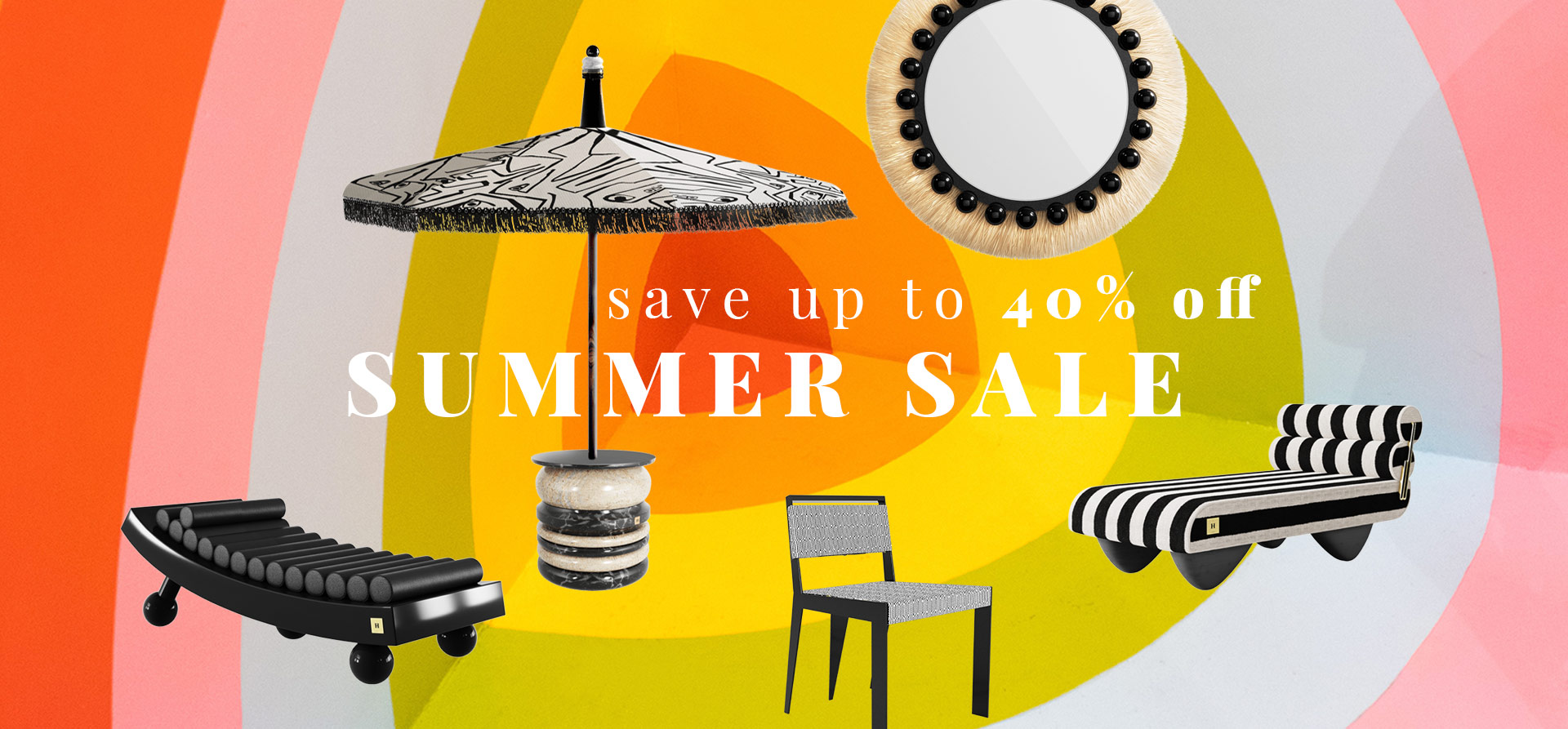 Source: Vogue Living