Al Fresco. Tonight is an outdoor dining night with Hommés Studio.We already have a seductive round table, stylish and comfortable outdoor dining chairs, the right amount of light, and the summer breeze which brings the smell of lemon and orange trees in it.The outdoor dining set is ready, and it waits for us to make the big decision… Are we having oysters or pasta with a sauce made from fresh tomatoes? Maybe both?While you make up your mind, don't forget to put the sparkling wine in the fridge.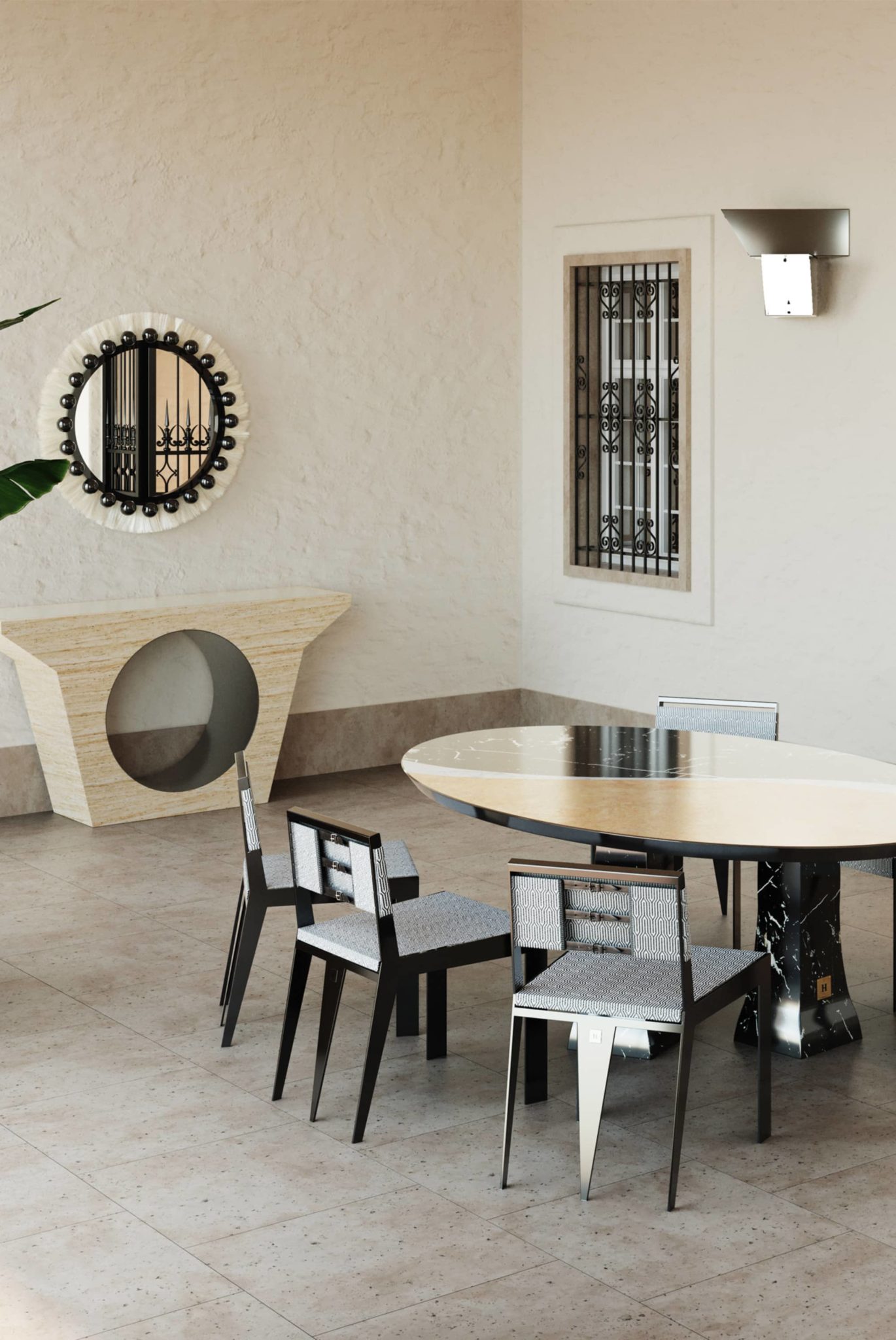 FURNITURE & LIGHTING CATALOG
Download our curated selection of inspirational Interiors for your home.