An interior designer and a furniture dealer, also life partners, have joined powers to create a loft apartment, and the result is extraordinary. In this floor plan apartment, located in a former Tribeca building in New York City, Ryan Lawson, and Sean Robins (director of Studio Van den Akker) faced a significant challenge: the lack of natural light.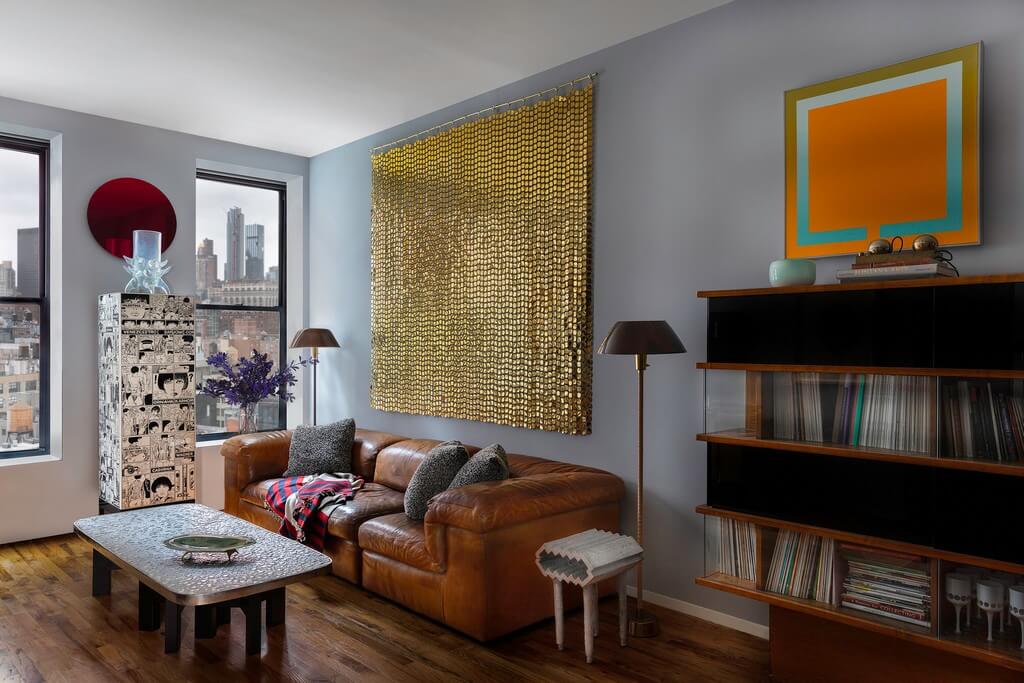 "Although it is a large open space, it has limited light with windows only in the front and back," says Lawson. However, sometimes limitations are the starting point for great ideas.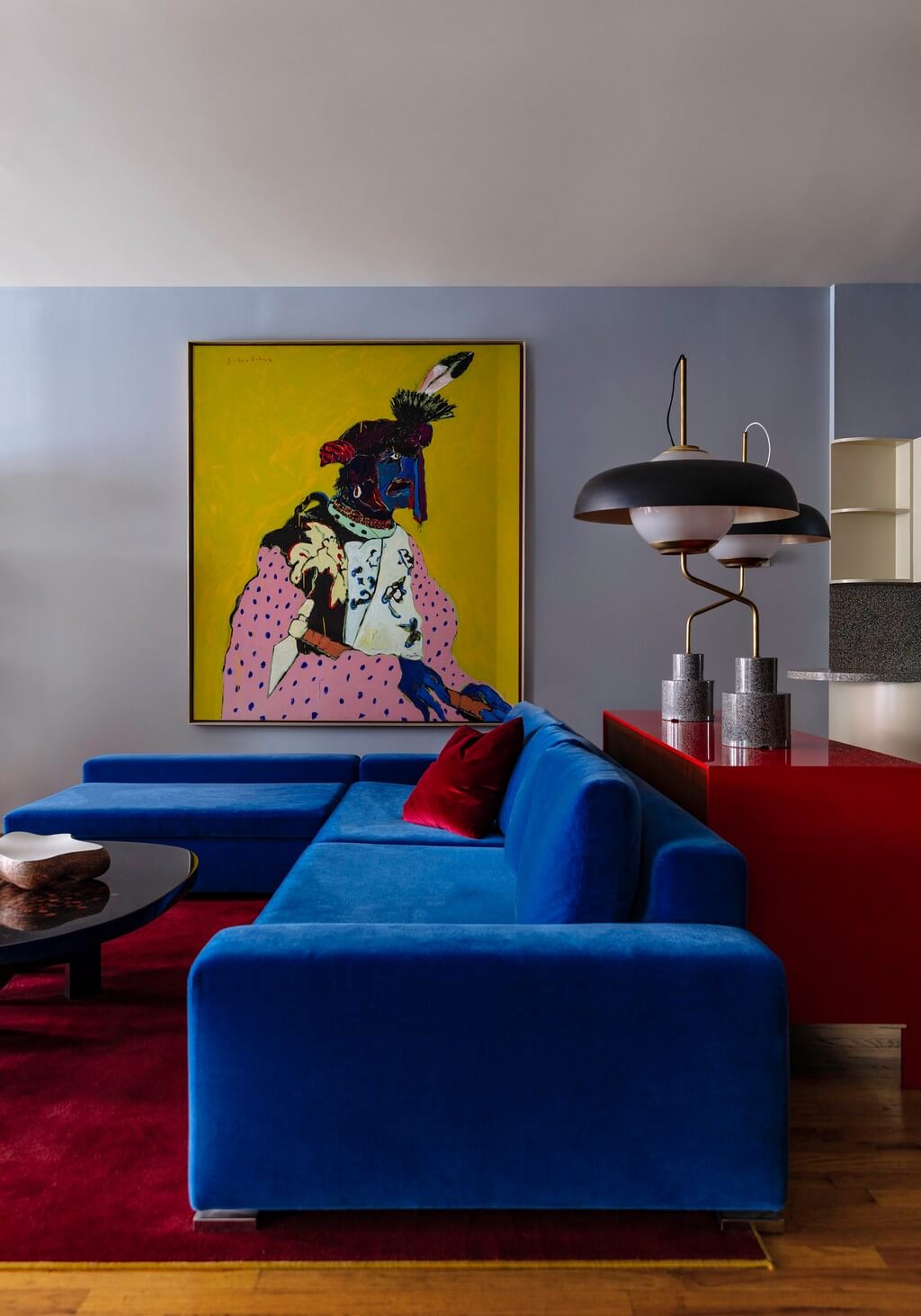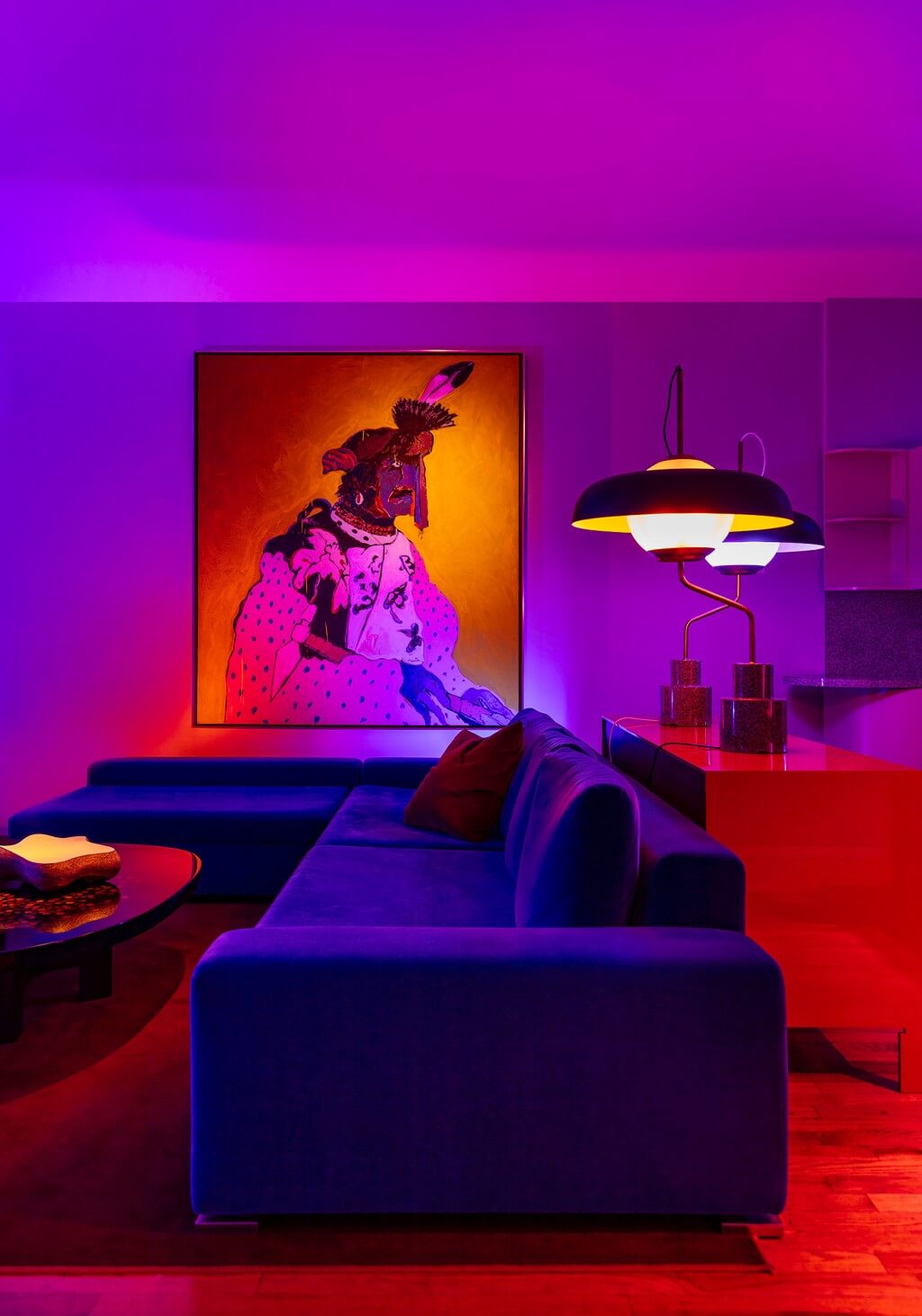 At night, the collection of modernist furniture and art comes to life differently thanks to the intelligent lighting system. This allows the brightness and color of each lamp in the loft apartment to be monitored separately from a digital device.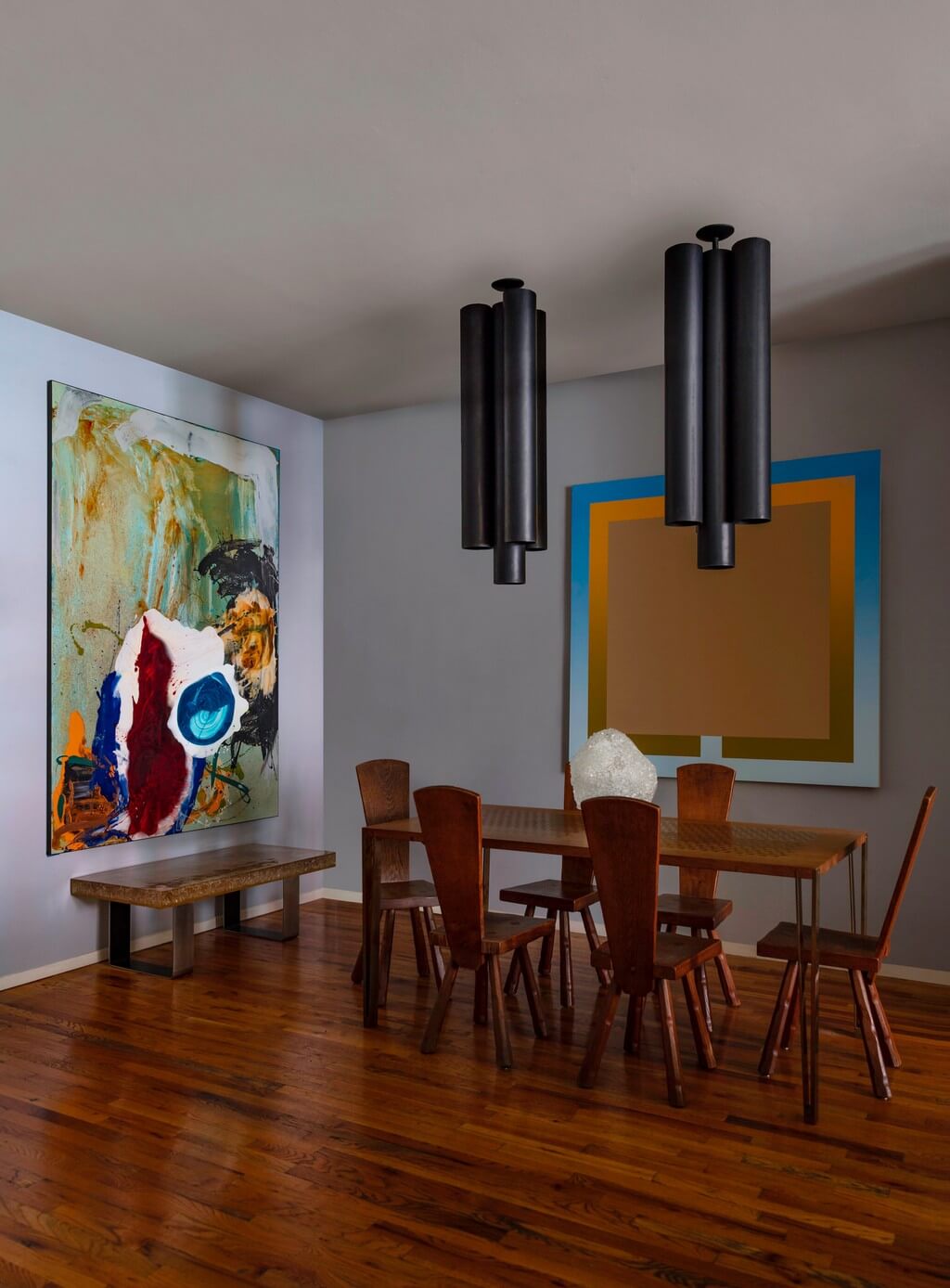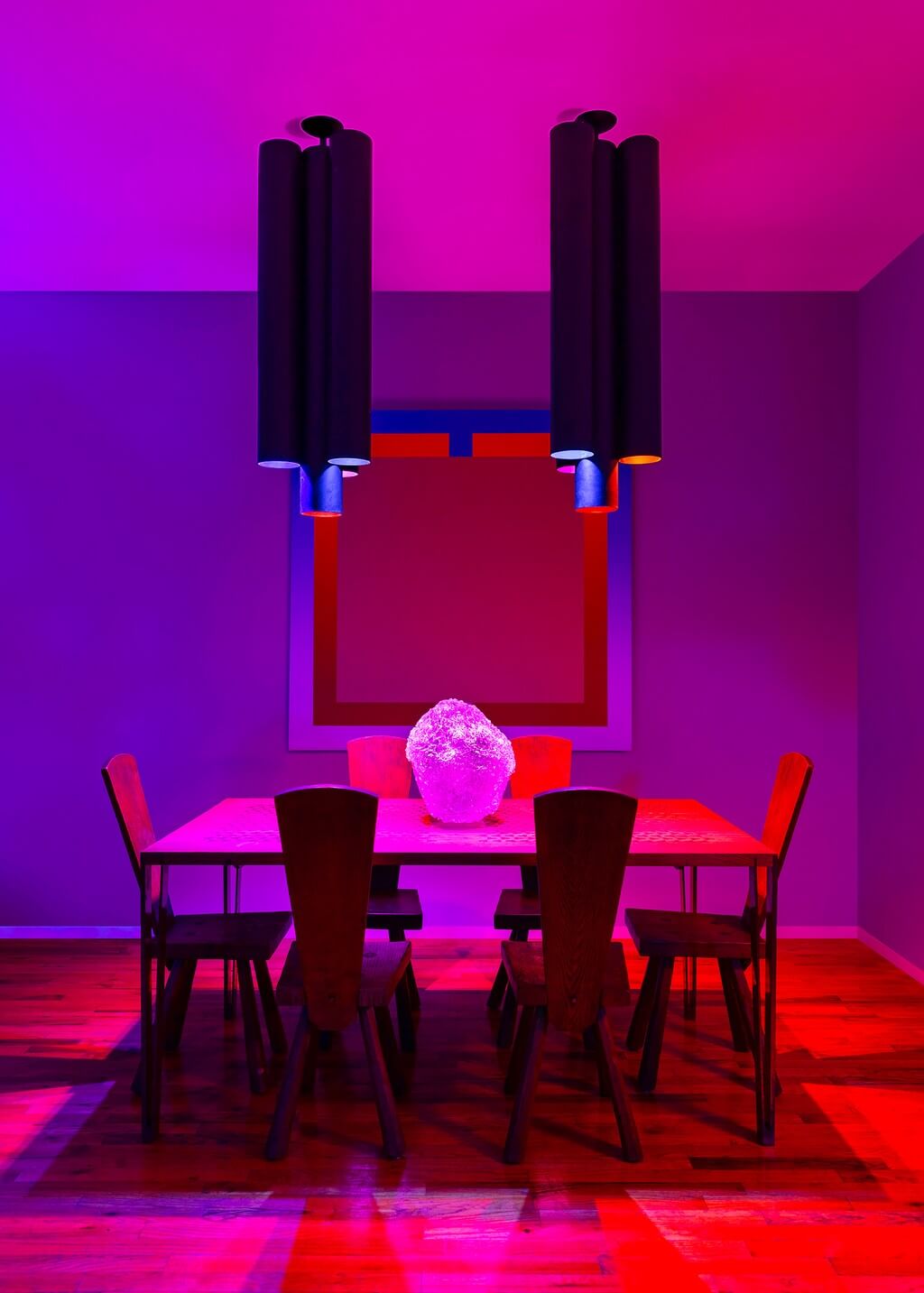 "Sean is a technology fiend, so I never know what is coming next," Lawson confesses. The temperature of all the lights can be warmed and cozy in the way of incandescent light, no matter what type of fixture.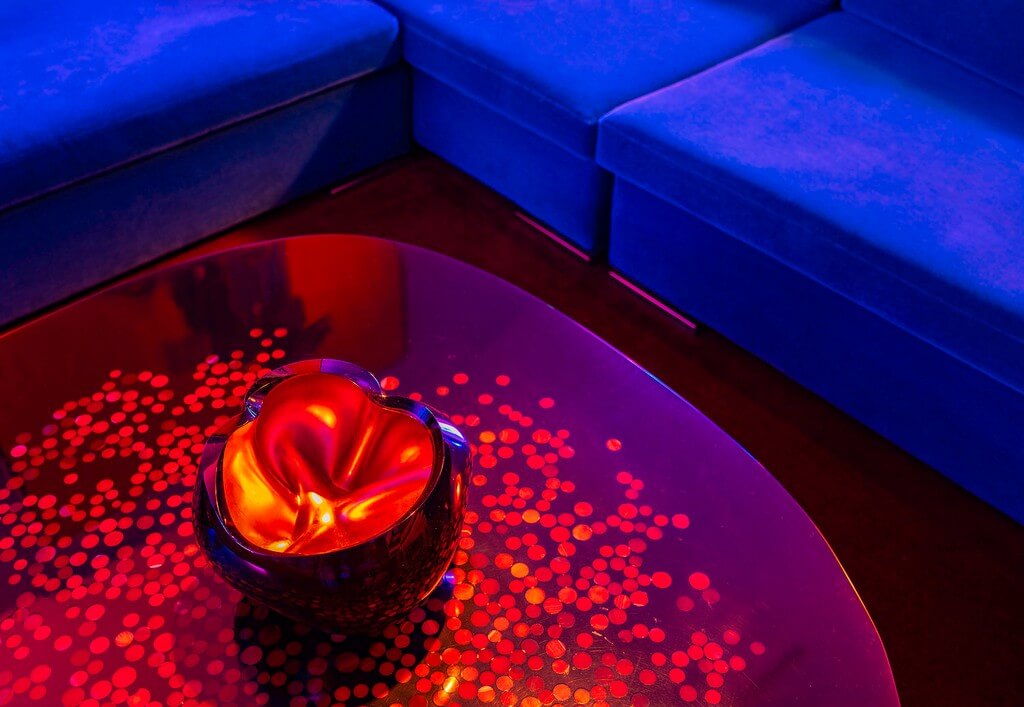 Choosing objects, furniture, and artwork, which would stand out during the day and at night, was not easy. Both work in the design world. There is much visual information they receive every day – historical references, interiors, art galleries, books, auctions. "Throughout the day, we see things. So really, our biggest job is to edit ourselves."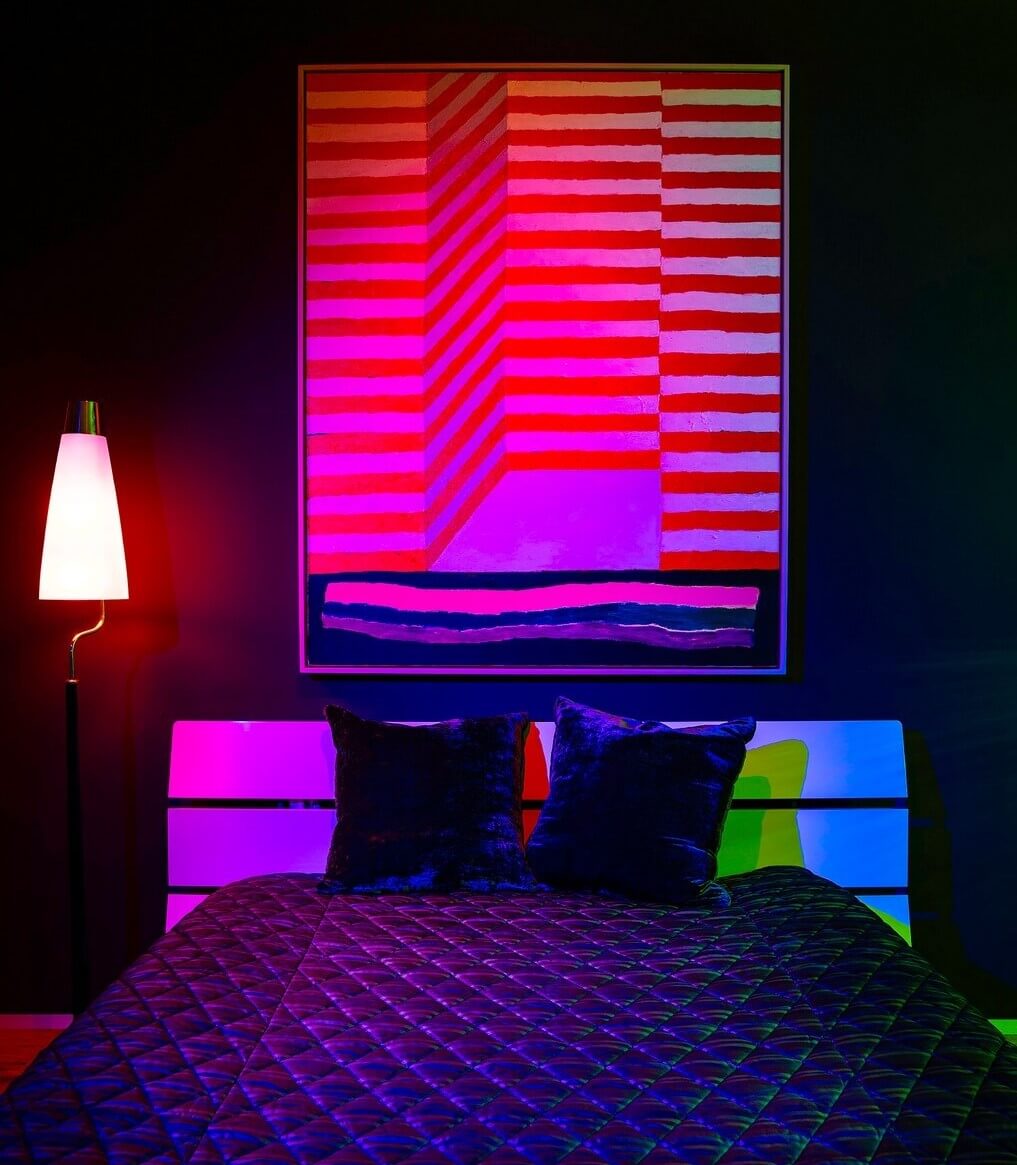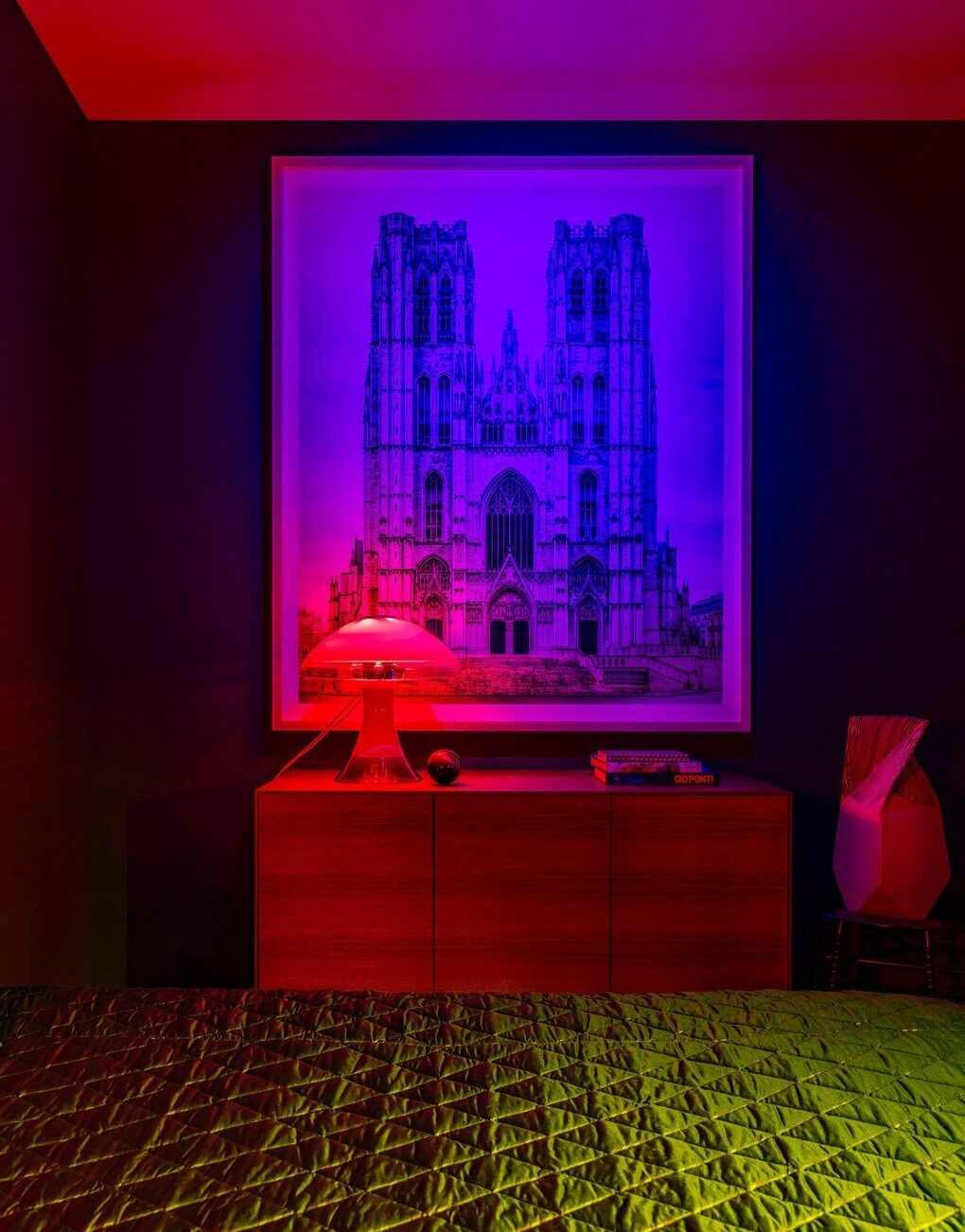 Paintings by Fritz Scholder, Michael Boyd, Ryan Sullivan, and Matthew Kelberg. A photograph of the Brussels cathedral by Markus Brunetti; two coffee tables by Ado Chale. A black and transparent glass cabinet by Maurice Pre. Lamps by Lisa Johansson Pape and Luigi Caccia Dominioni; and the Flag Halyard chair by Hans Wegner are some of the treasures to discover in the different areas.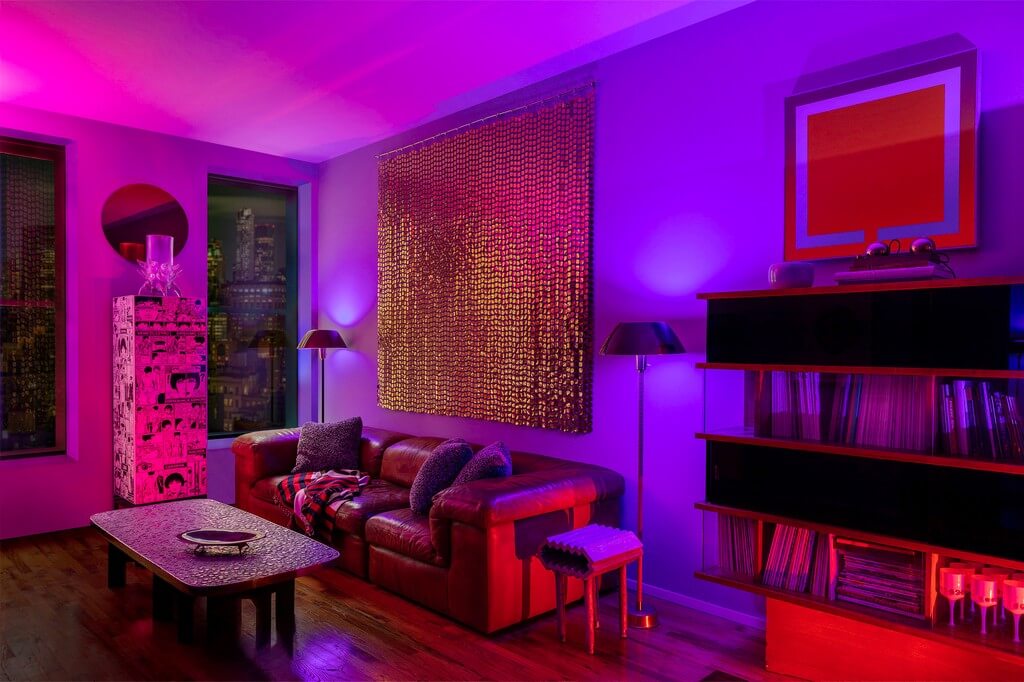 Lawson, however, has two favorites pieces. Firstly, the cast aluminum Zig Zag stool he ordered himself. Secondly, the large vintage pendants from the 1960s by Pierre Szekely on the dining table. Lawson says they "make a huge impact. Furthermore, they are great fun to dine under."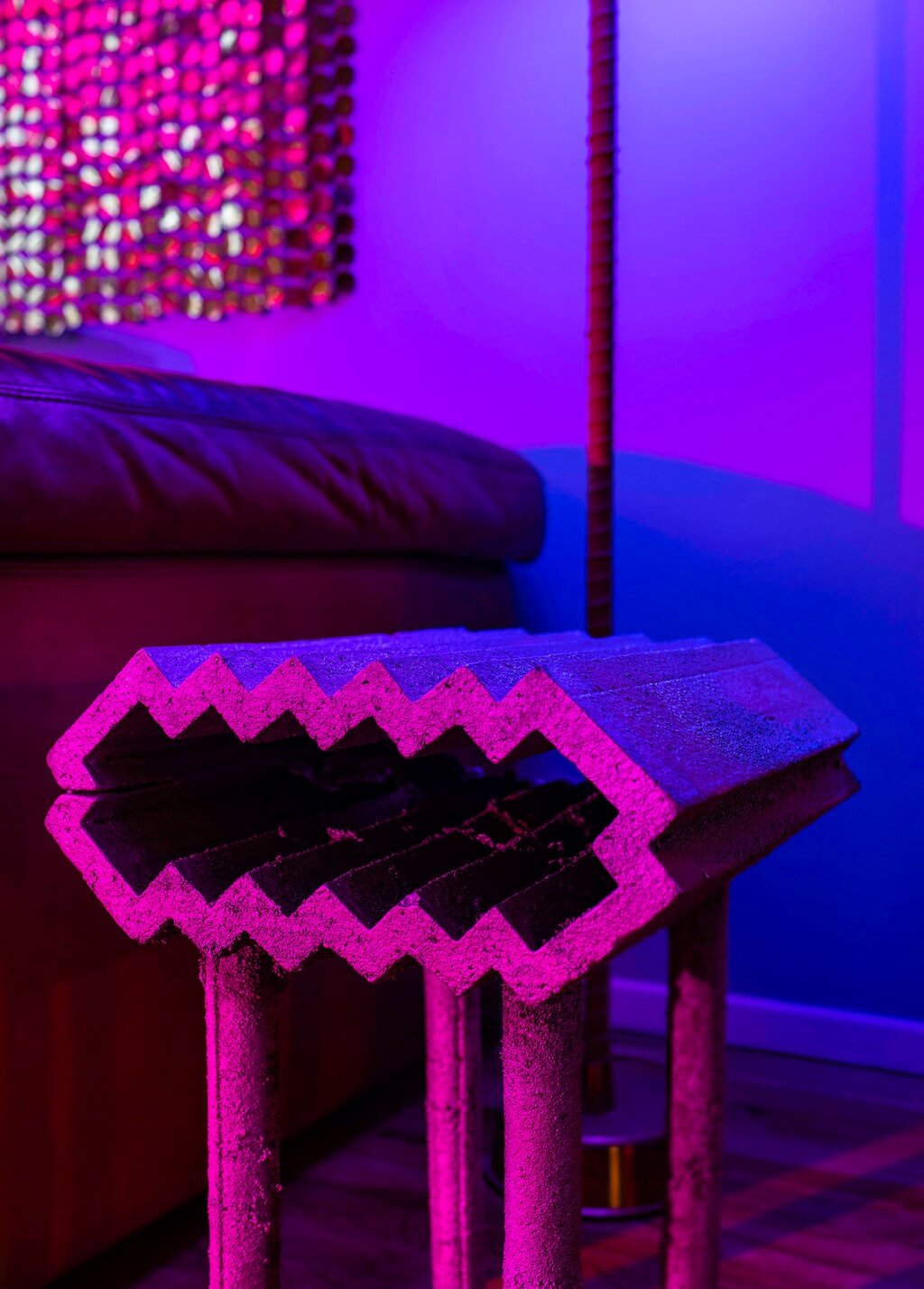 The powerful, saturated colors perfectly suit Robins' taste and lean into the enthusiasm of the space. "I hope the apartment looks overcrowded and edited, but still personal and really shows that all the things have really been collected over time," says Lawson.
We really hope you liked our article. Feel free to pin all the images to your favourite Pinterest board. Meanwhile, you can also visit our Pinterest boards to get more inspirations.
Get more ideas for your projects and find functional, stylish, and sizable lighting and furniture choices: