Discover the captivating world of Memphis style and colorful home decor in this vibrant Sydney residence. Unleash vibrancy and joy in your own space!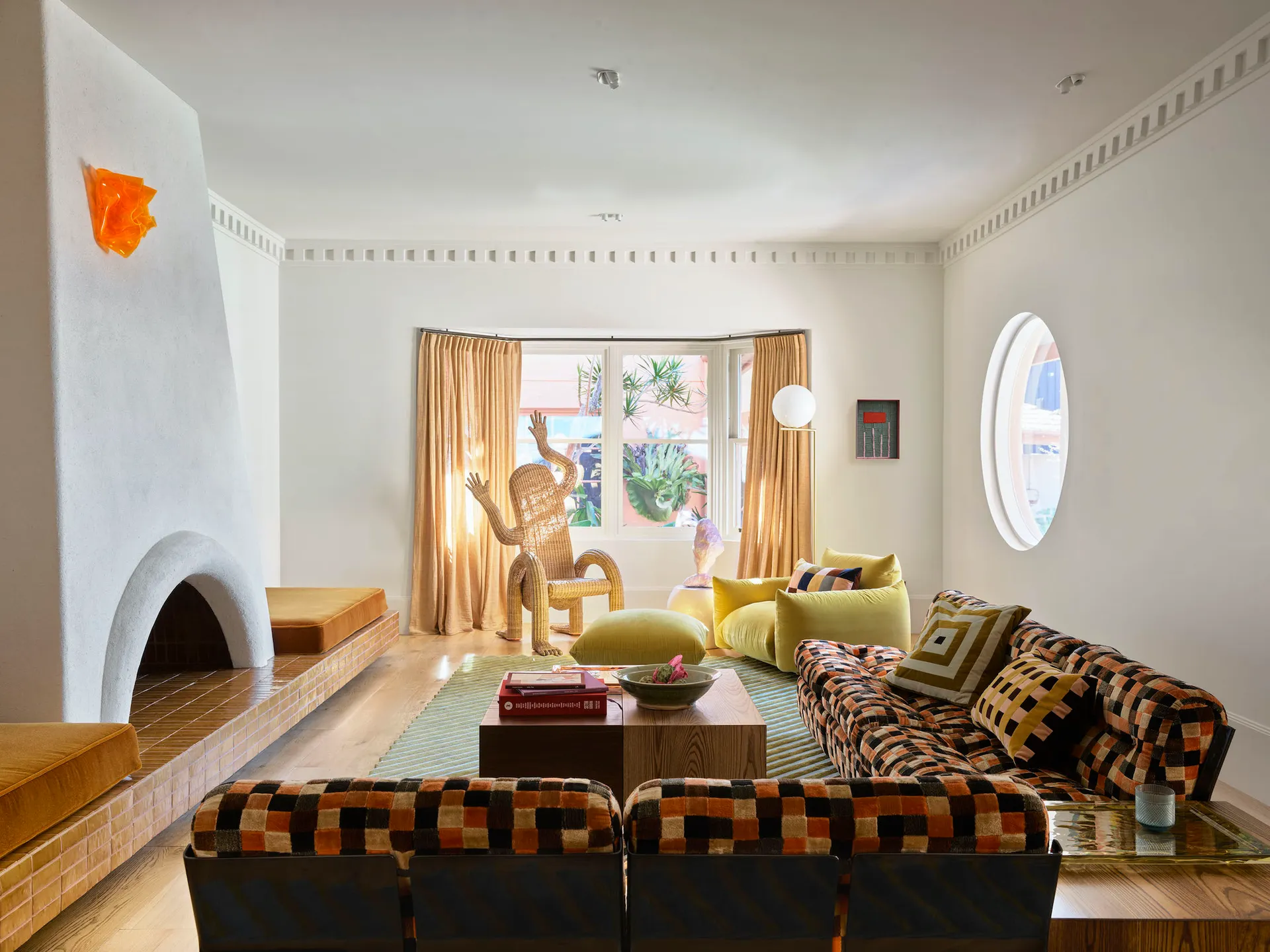 This four-bedroom house in Vaucluse, situated in the eastern suburbs of Sydney, is a testament to the power of creative collaboration between its homeowners (Zoë Foster Blake and her husband, TV presenter Hamish Blake) and its architect. With its eclectic mix of colors, patterns, and textures, this home is a visual feast that challenges conventions and embraces individuality, making it a perfect example of Memphis style and colorful home decor.
Zoë Foster Blake, the owner of this remarkable residence, first encountered architect Yasmine Ghoniem from YSG Studio through their professional collaboration on Foster Blake's skincare firm, Go-To. Impressed by their previous work together, Zoë knew that Ghoniem was the perfect architect to breathe new life into their new home. Despite the challenges posed by the pandemic and their busy schedules, the transformation of the house took a mere nine months.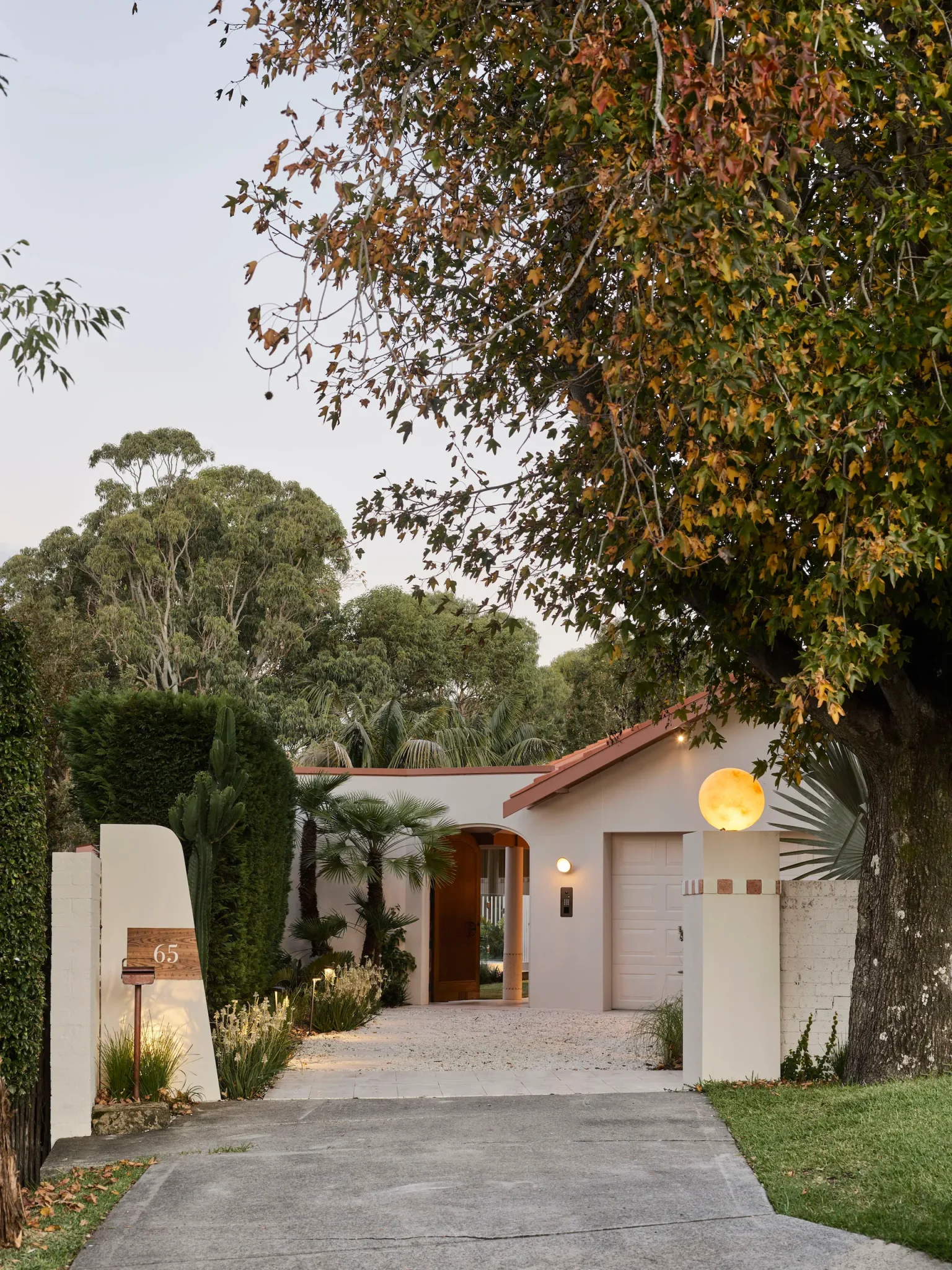 Combined Design Prowess
Right from the outset, Zoë and Hamish wanted to infuse the project with an element of fun and individuality. By conducting a compatibility test, they gained valuable insights into their shared vision and priorities. Zoë's desire for guests to appreciate and feel comfortable in their colorful surroundings was beautifully balanced by Hamish's aspiration for the home to exude a seven-star hotel ambiance while retaining a warm, family-oriented atmosphere.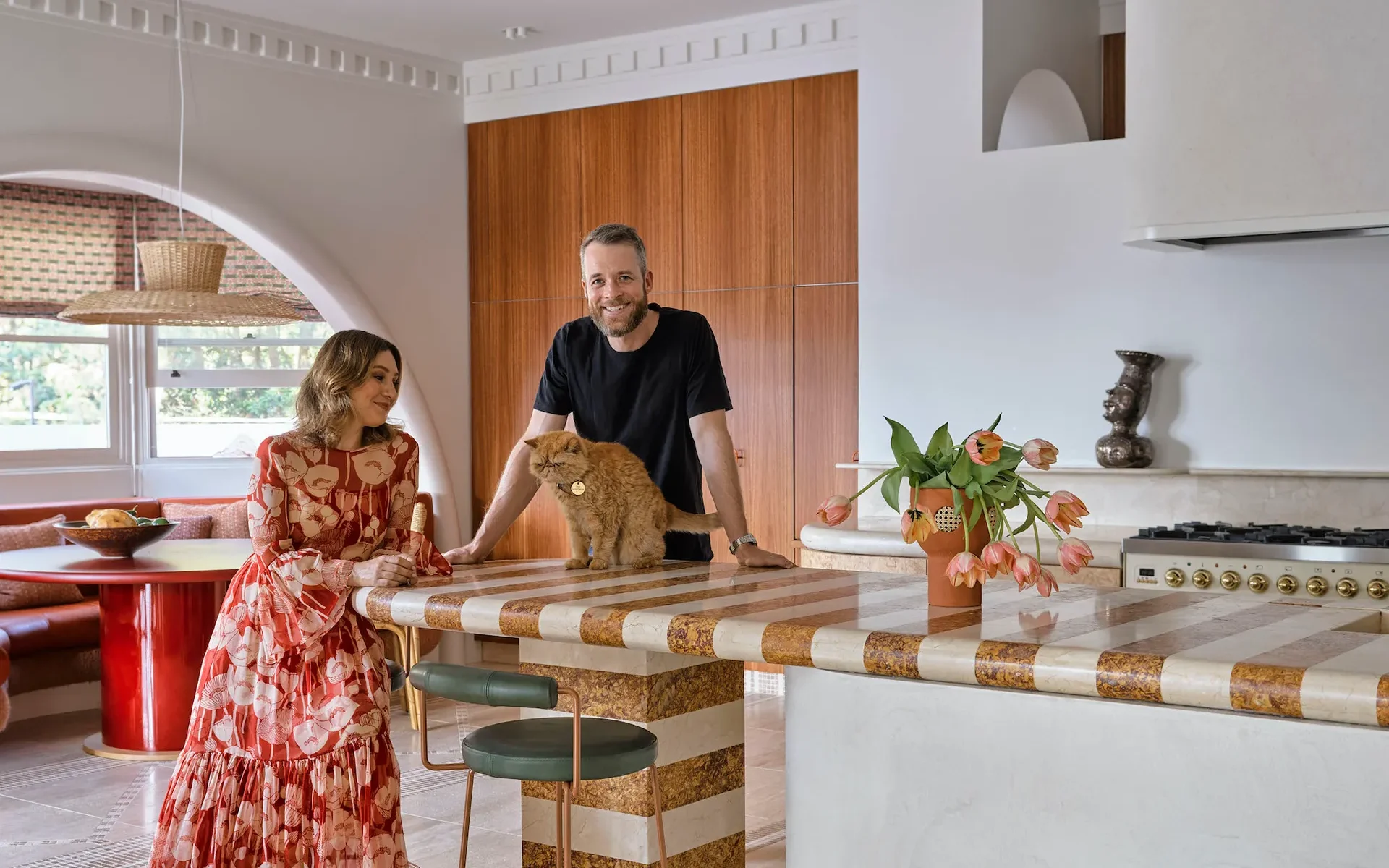 Drawing inspiration from Zoë's affinity for Kelly Wearstler's blend of textures and earthy tones, and Yasmine Ghoniem's unmistakable expression of vibrant colors and materials, the house is a testament to their combined design prowess. Embracing a retro aesthetic, particularly influenced by the exuberant design era of the '60s and '70s, this home radiates joy and an unapologetic celebration of pattern and color, epitomizing the essence of Memphis style and colorful home decor.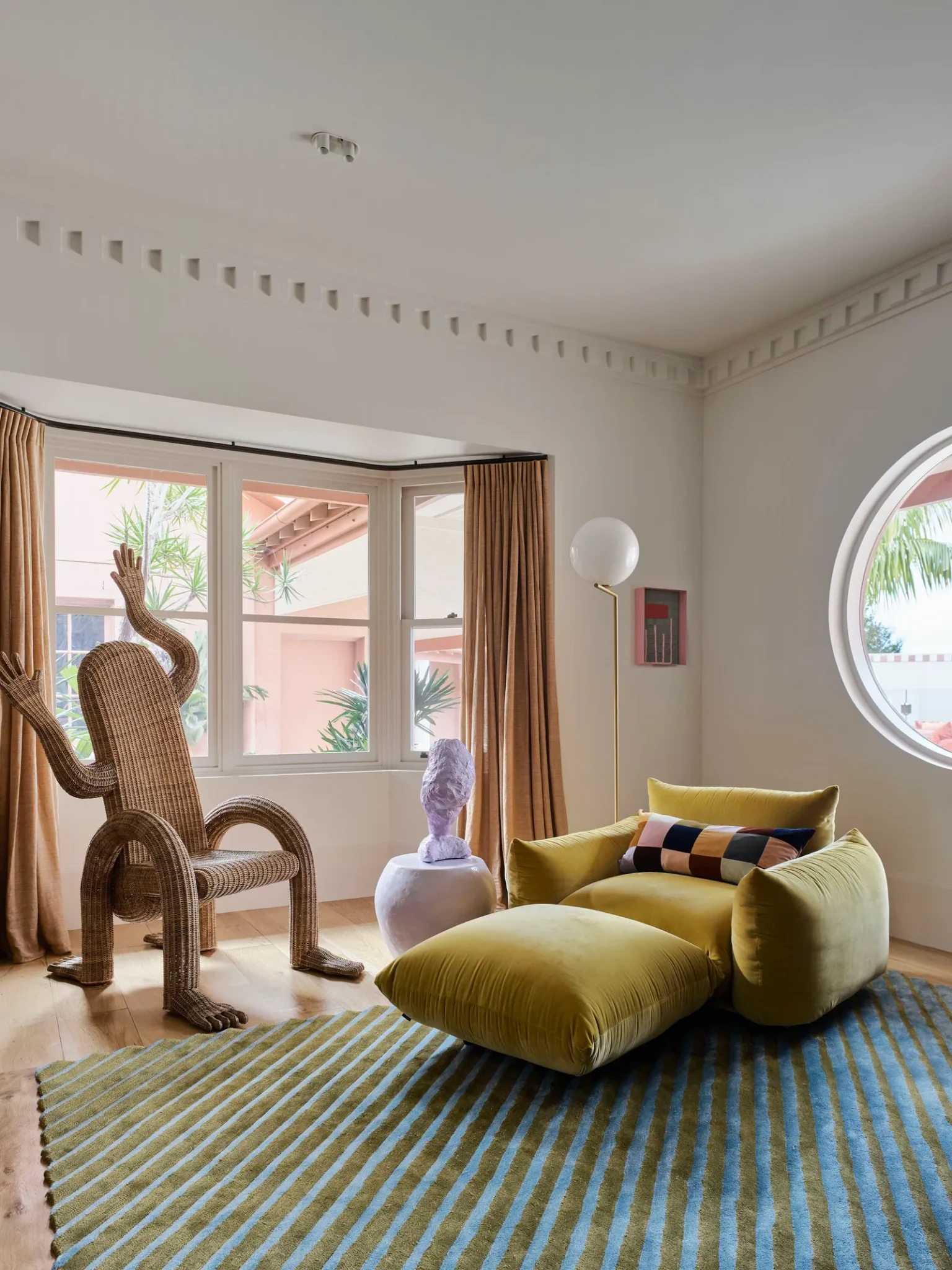 Zoe's Favorite Room
One of the standout areas of the house, according to Zoë, is the guest bathroom. Unexpectedly beautiful, it showcases the owner's fearless approach to design, perfectly embodying the essence of Memphis style. Zoë's boldness is evident throughout the entire residence, where every room has its own distinctive charm and character, all adorned with colorful home decor that captivates the eye.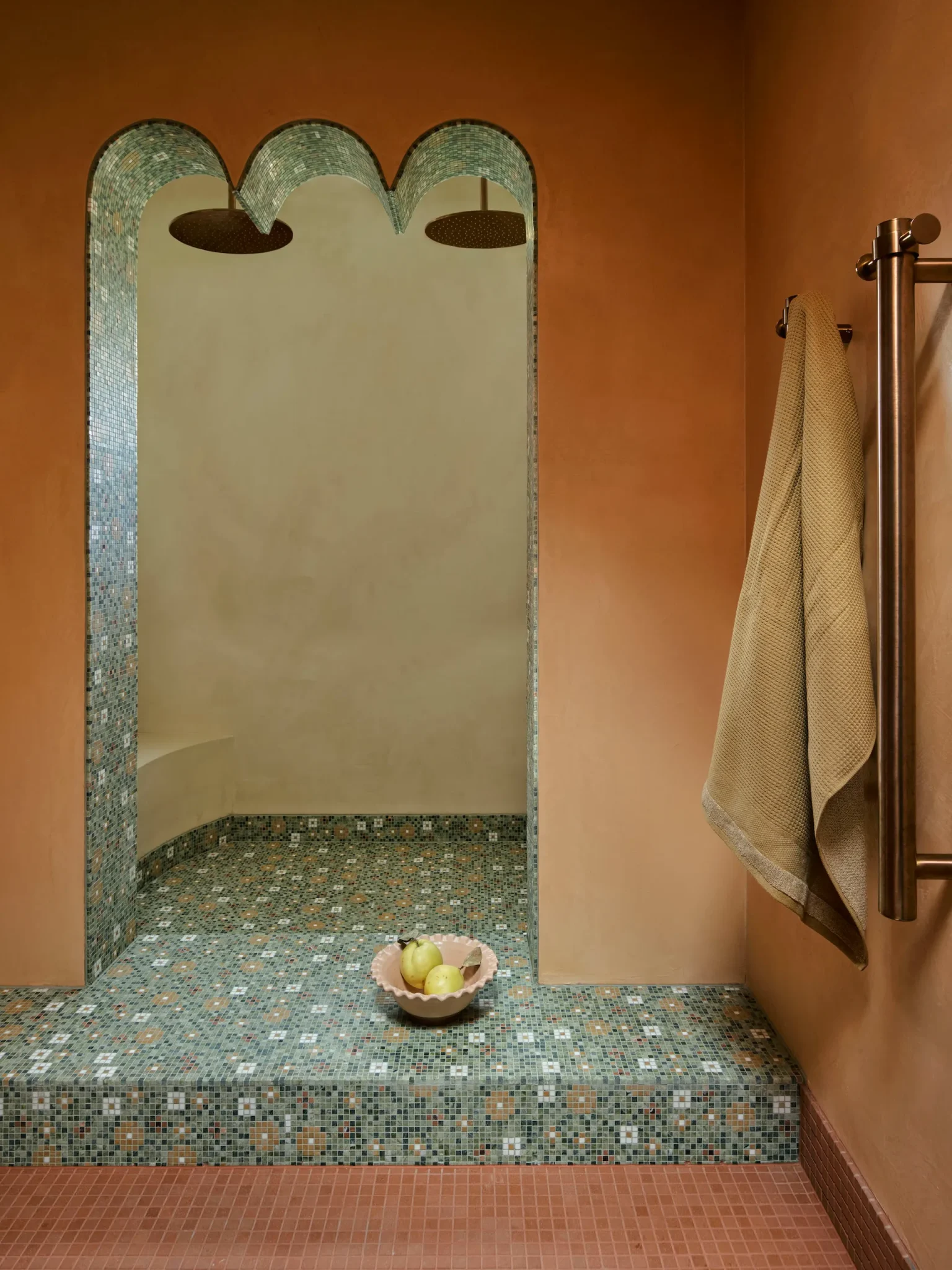 Yasmine's Favorite Rooms
Ghoniem's focus during the renovation was on reconfiguring the living room and kitchen area, recognizing it as the heart of the home where the family would spend most of their time. The result is a harmonious fusion of spaces that seamlessly blend functionality with artistic expression. The renovation also ensured the preservation of the property's strong foundation, while infusing it with a renewed sense of energy and purpose, all adorned with Memphis style and colorful home decor.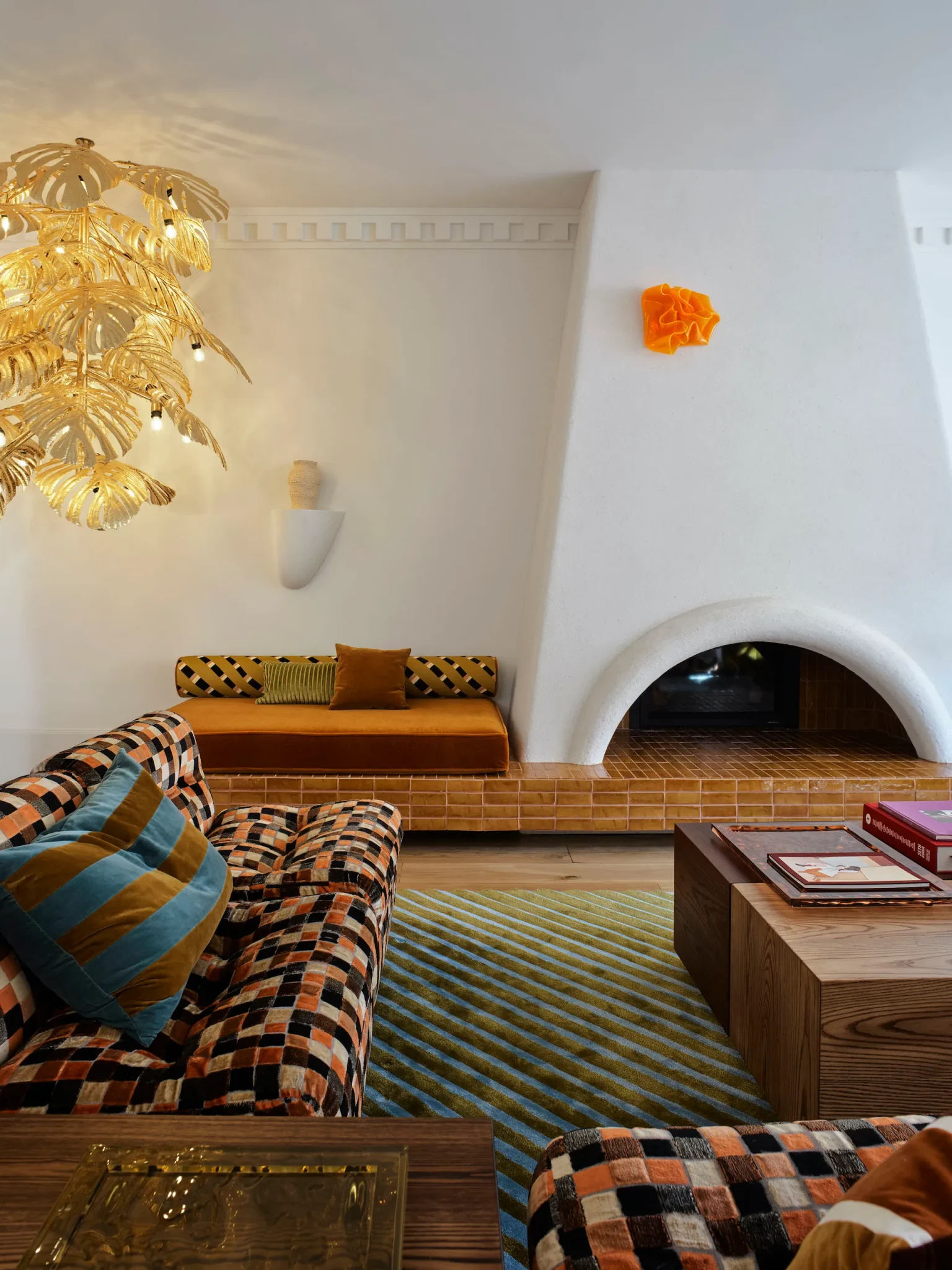 The Ethos of The Space
Generosity is a recurring theme in this home—not only in terms of the plethora of style ideas, design details, and artistic expressions but also in the overall ethos of the space. It's a testament to the power of embracing diverse influences and combining them harmoniously. The seemingly mismatched elements coexist beautifully, creating a tapestry of colors, textures, eras, and art that defies conventional expectations, perfectly embodying the spirit of Memphis style and vibrant home decor.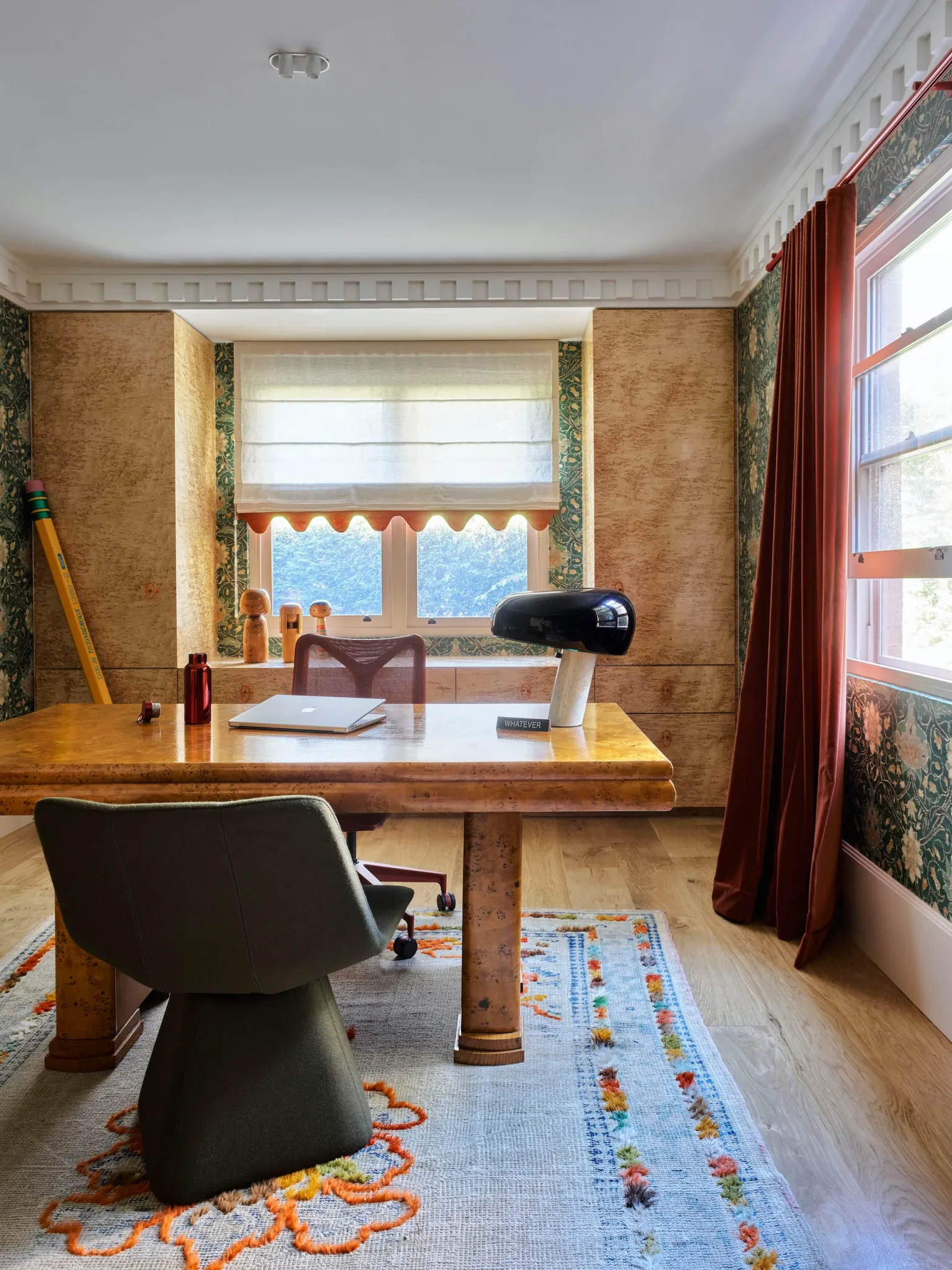 This project exemplifies what can be achieved when confidence and creativity converge. Zoë Foster Blake and Yasmine Ghoniem's willingness to take risks and push boundaries has resulted in a home that is not only visually stunning but also an embodiment of their personalities and design philosophies. Their shared journey of transforming a house into a vibrant and welcoming sanctuary serves as an inspiration to all who dare to embrace the unconventional and infuse their own homes with Memphis style and colorful home decor.
So, let this iconic design inspire you to infuse your own home with unbridled joy, creativity, and a sense of adventure, embracing the essence of Memphis style and colorful home decor. After all, sometimes it's the risks we take that lead us to the most extraordinary and rewarding results.
Shop The Look
Get inspired by this selection of Memphis style and colorful home decor by HOMMÉS Studio, in the style of Zoë Foster Blake and Hamish Blake's Sydney residence.
Discover More
And if by any chance you're interested in discovering more furniture just like this one, all you need to do is click here to find all our products.

Source: AD