Barry and Sheryl Schwartz, the Kelvin Klein co-founder and his wife, own a beachfront property in Santa Barbara, California. Their beach house is a modern eclectic retreat by the Pacific. Although the building and the interior were thought to detail, it is the landscape that makes go weak at the knees.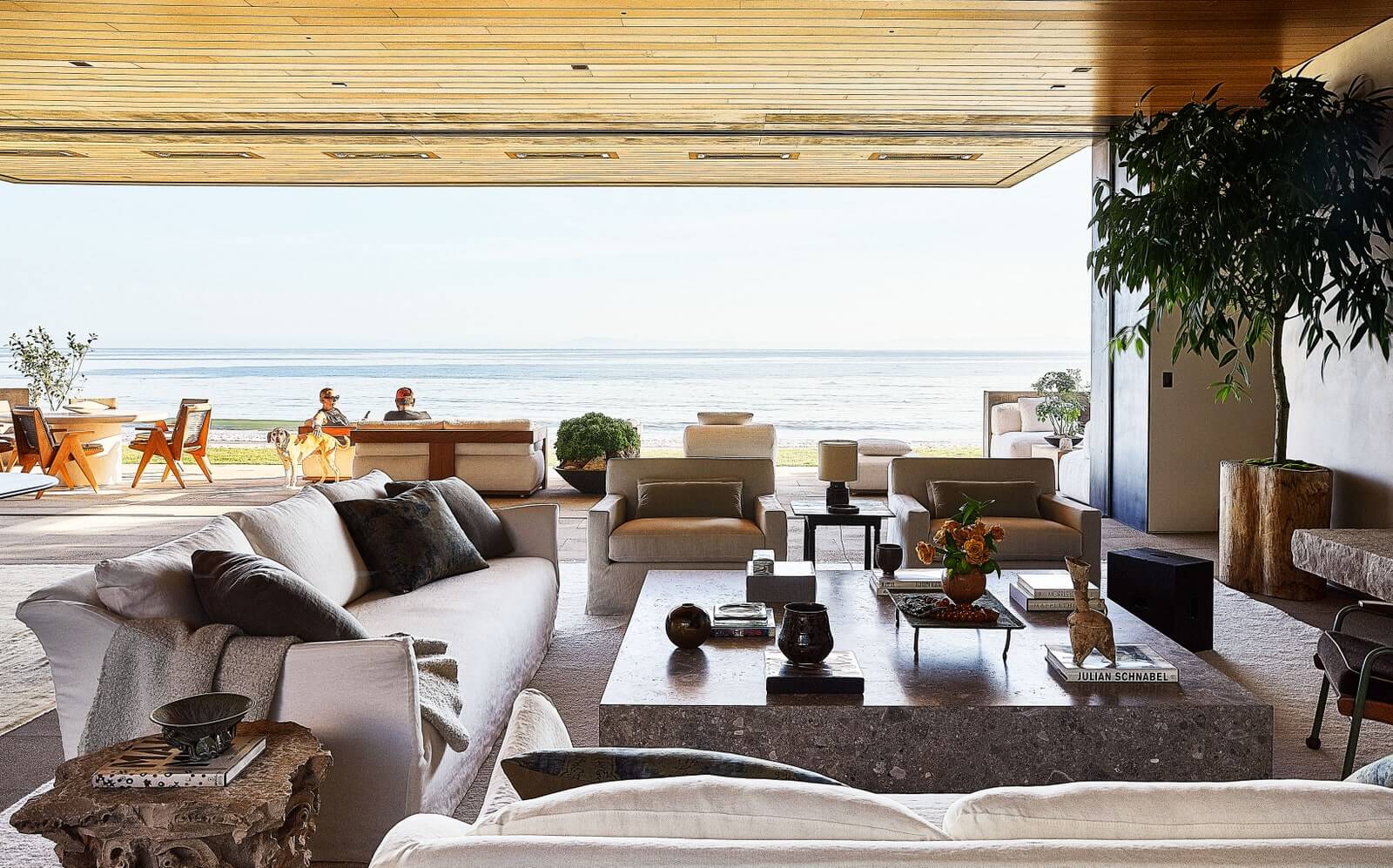 THE NATURAL LANDSCAPE OF THE OCEANSIDE
Above, Barry and Sheryl Schwartz chill out with their dog on the terrace. Starting from the living room, the terrace and the ocean appear to be only one. As Howard Backen of Backen & Gillam recalls, Sheryl wanted the property to be dramatic. "When you reach a certain point, the ocean simply takes over.", says the architect.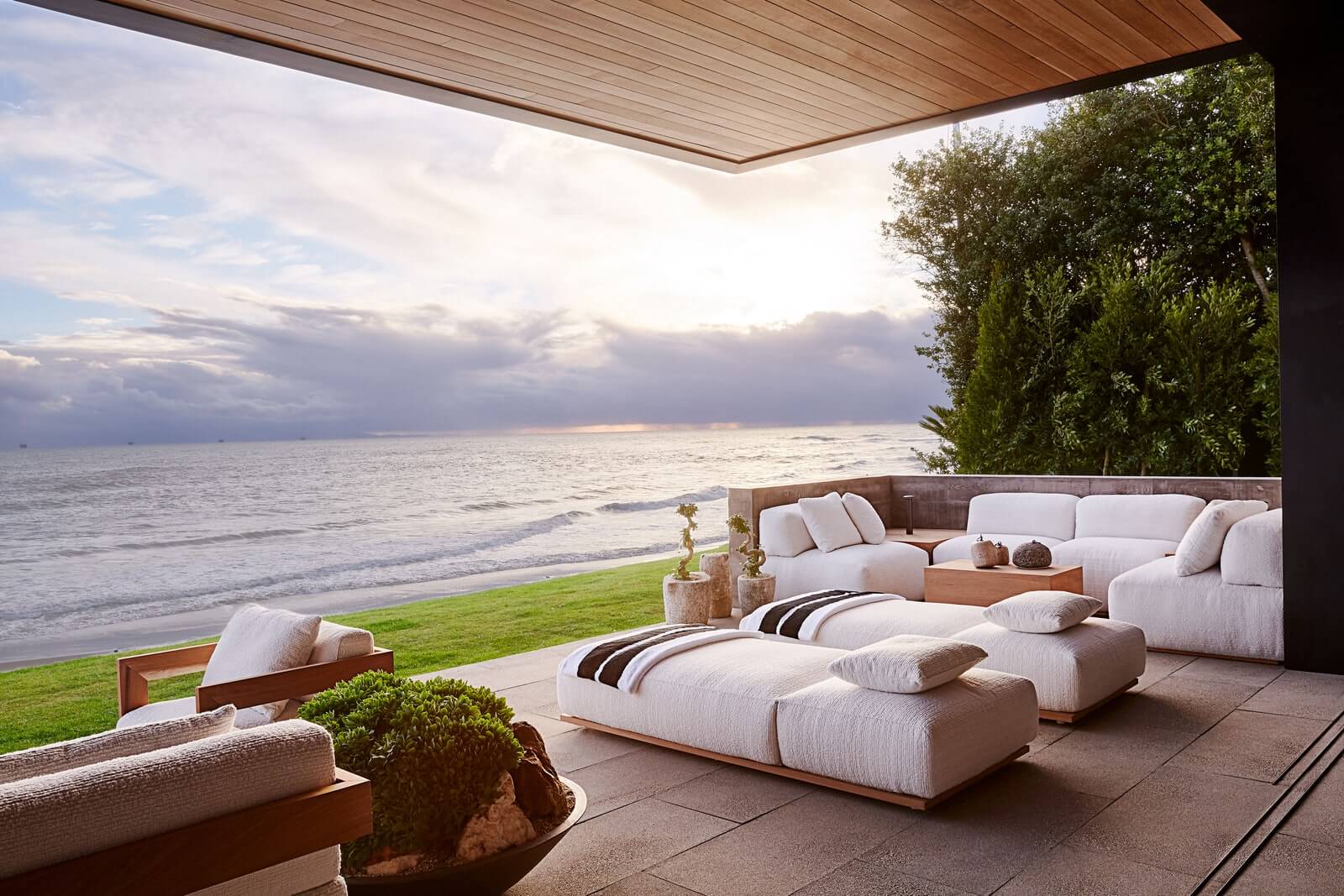 The idea behind this oceanside property was to create a beach house, so serene it could be a retreat. As matter of fact, it does. Regarding its architecture, it was crucial to respect the heavenly location. Therefore, Mark Rios from RCH Studios designed the gardens and the courtyards.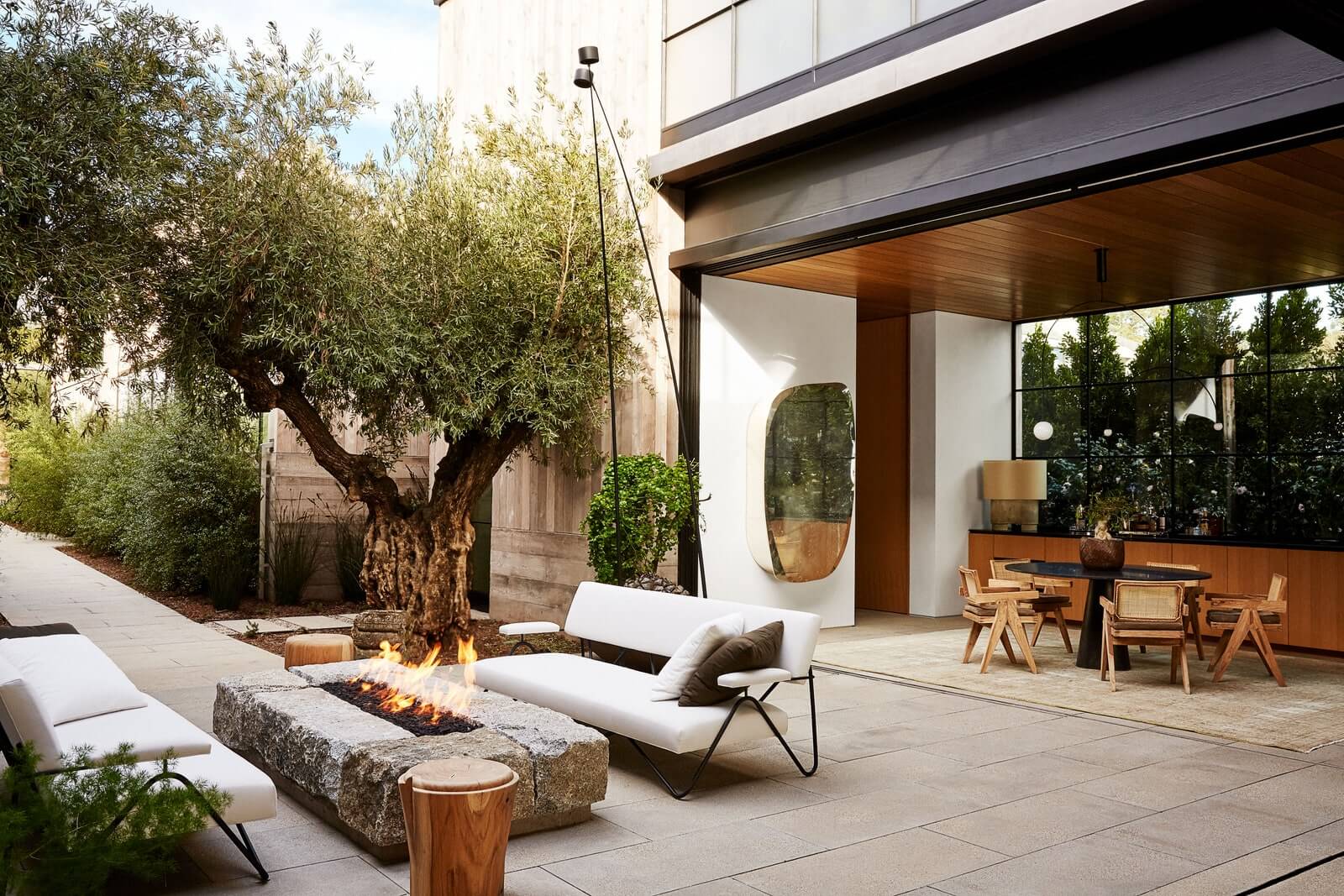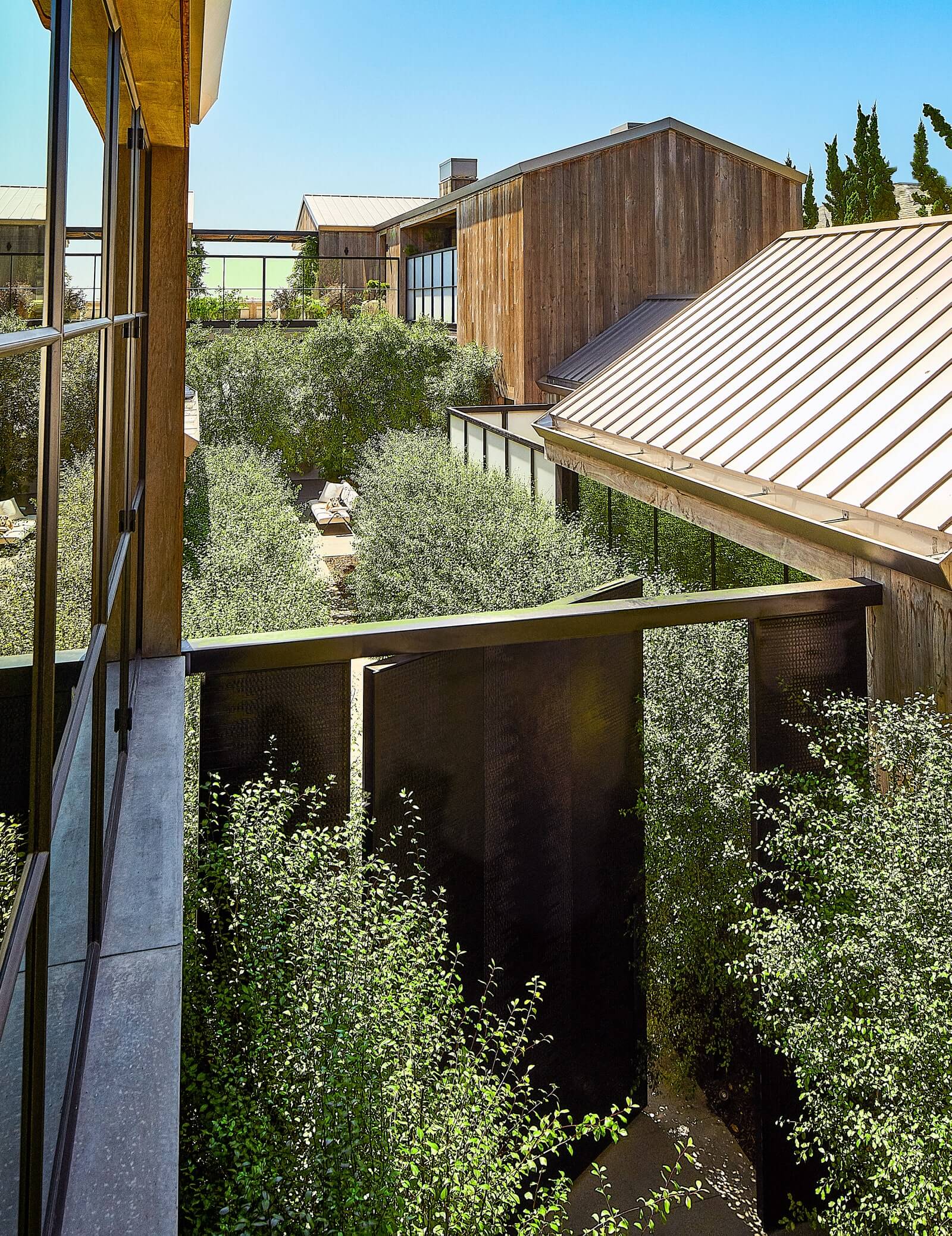 NATURAL MATERIALS AND EARTHY HUES
The materials that hold the house together also respect the privileged site. To illustrate, the walls are made of glass and wood, and the roof is titanium. In addition, the entry gate is in bronze and commissioned work to Swedish sculptor Ingrid Donat. This beach is drop-dead chic.

MODERN ECLECTIC BEACH HOUSE
Since Barry and Sheryl Schwartz's property is surrounded by salt, water, wind and sun, the interior had to pay homage to these elements. Mother and son interior design duo from Clements Design conceived the modern eclectic interior.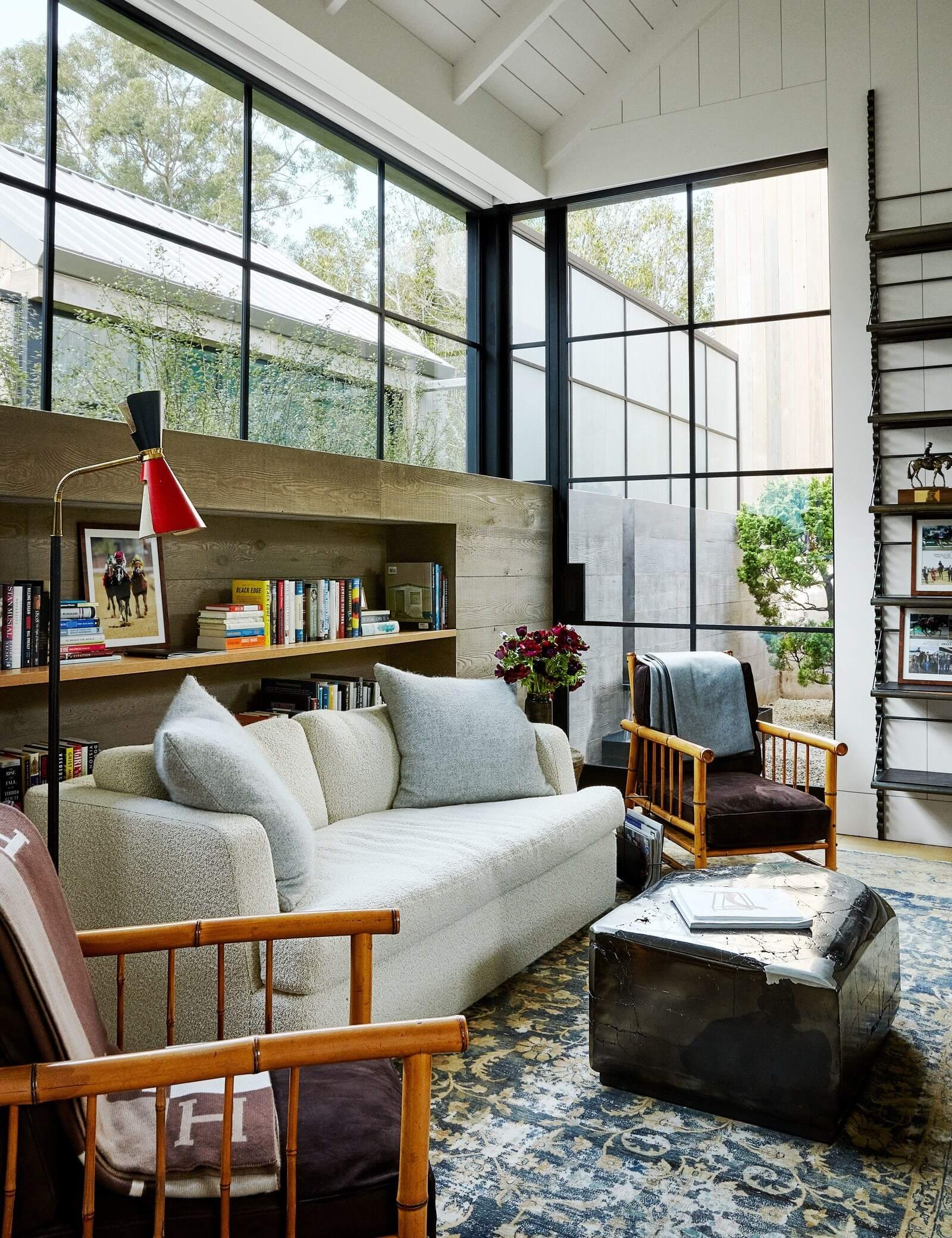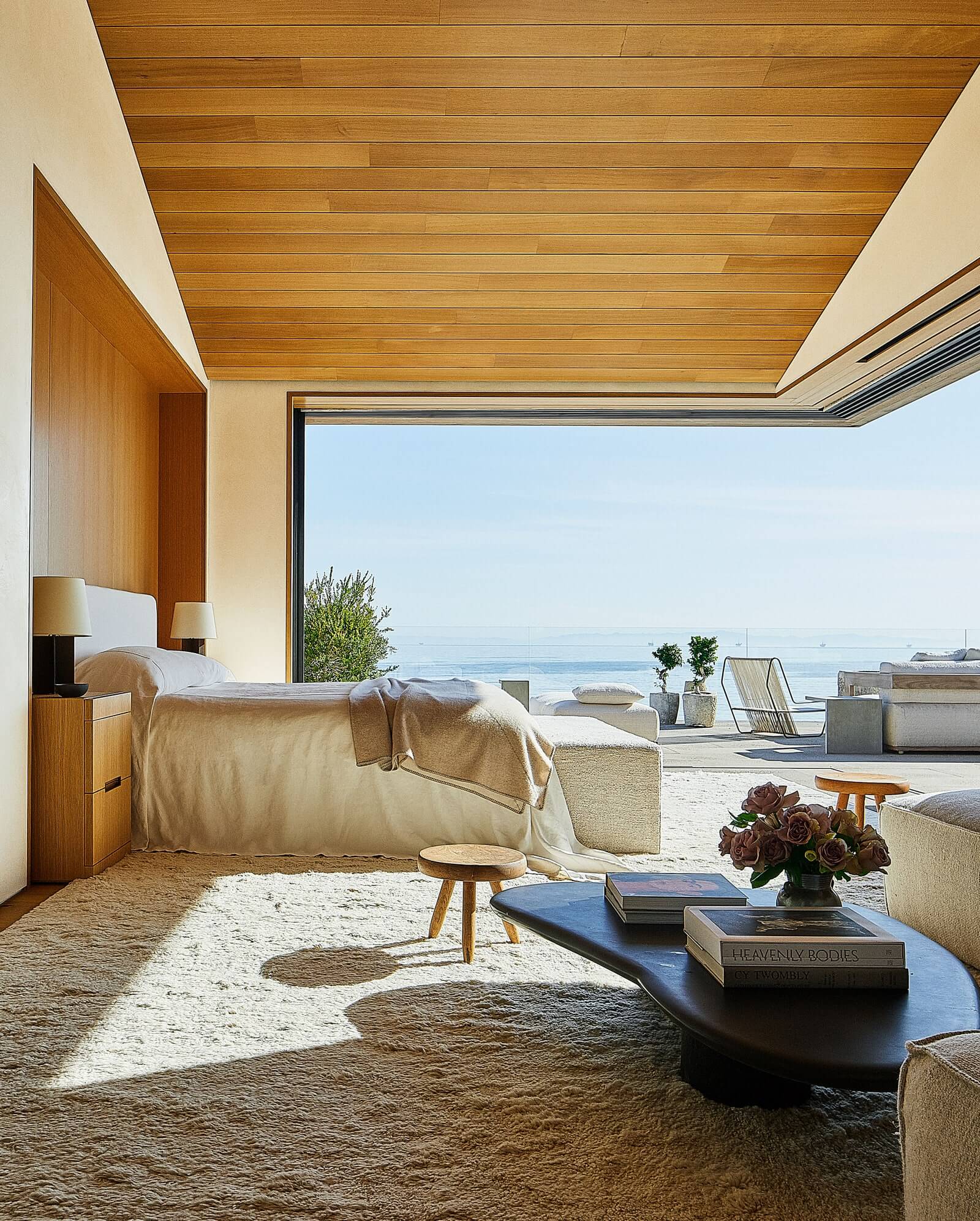 In every room, there's vintage, midcentury, and contemporary furniture. As well as both ancient and modern pieces of art. The color palette is neutral. We can detect several earthy hues, such as cream, beige, brown, green, and blue. Also, the inside pays homage to the natural surroundings while using natural fabrics and wood furniture.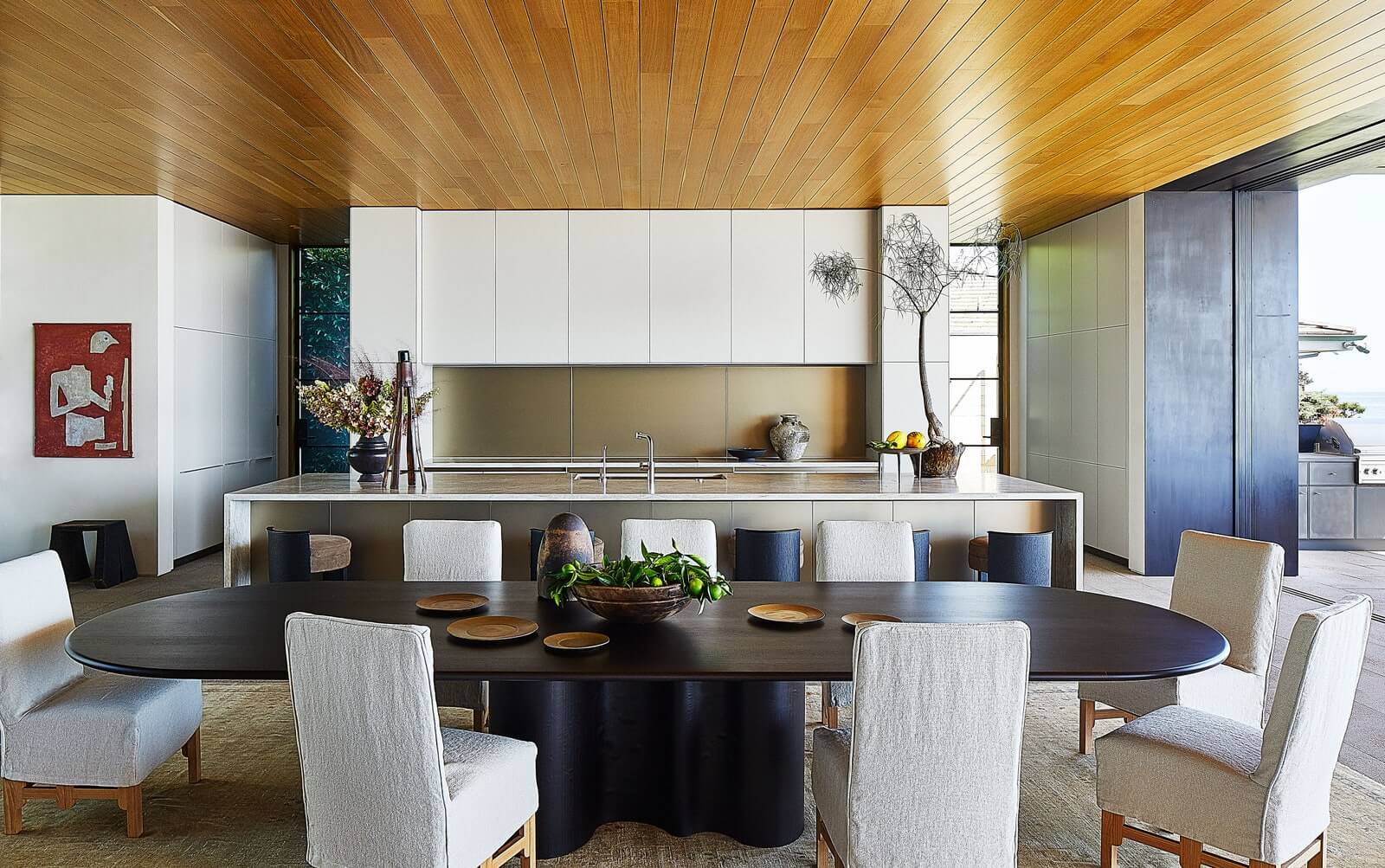 Sheryl Schwartz wanted her Santa Barbara retreat home to be cozy, intimate and welcoming. But also chic and luxurious, while being unpretentious. On one hand, we have a modest color palette. On the another hand, we have finely curated design furniture. The combination effective leads the beach house to have a quit and peaceful atmosphere, but glamorous and chic.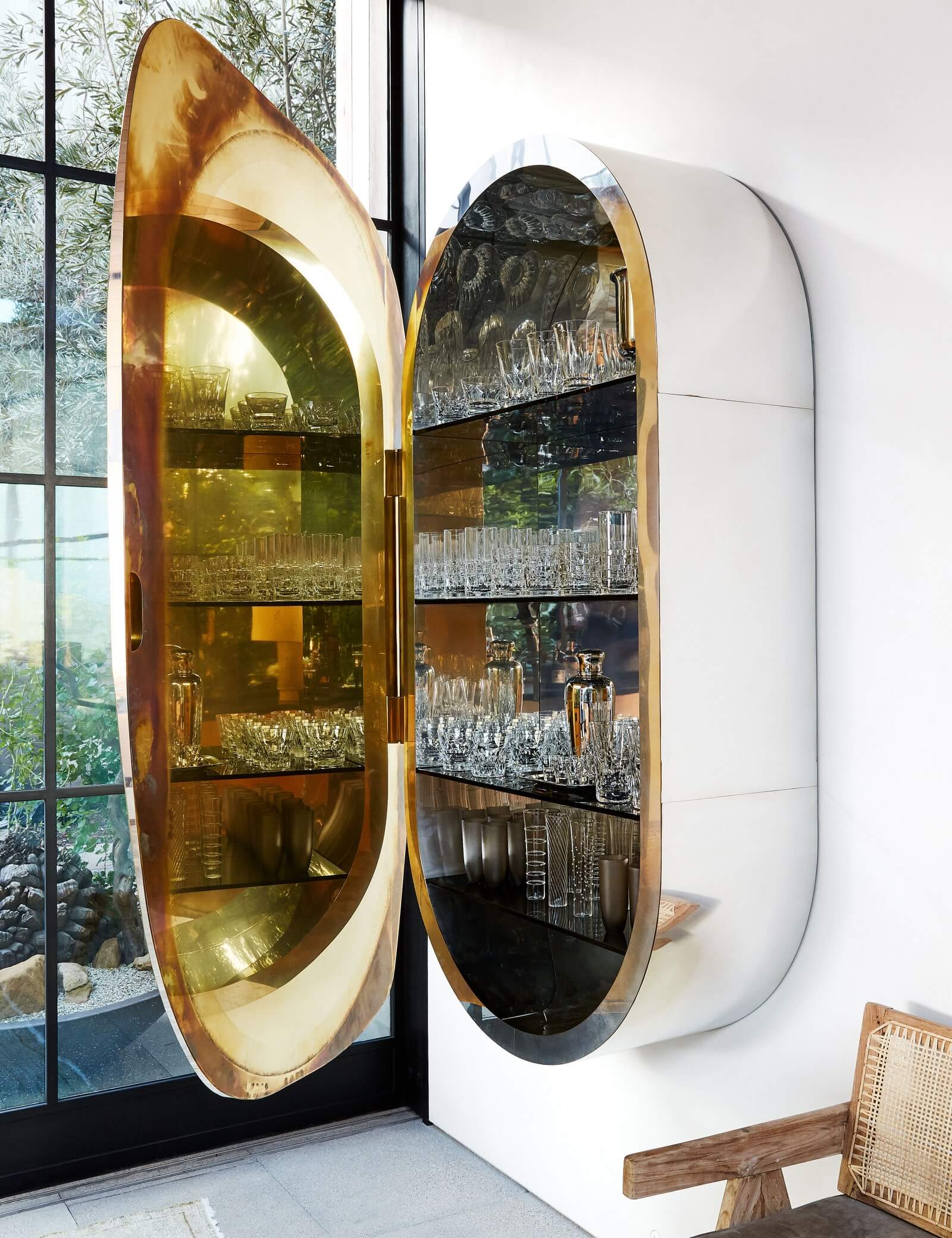 In a second dining room, we find a magnificent cabinet. It is made of polished brass and glass and is a design of Vicenzo de Cotiis. Here, we can perceive some eccentricity, and we are glad we do. This luxury storage furniture is also a piece of art.

Do you still have time to learn more on nature-inspired interiors? Discover a modern penthouse on board a Benetti yatch.
Source: https://thecoolhunter.net/oceanside-retreat-santa-barbara-california/