Art in home design is the perfect way to add personality and style to your space. Learn how to elevate your Living Room with these tips on art integration.
Art has been an essential element of decorating environments for centuries and when it comes to improving your home, there's no better way to elevate your space than with a special piece.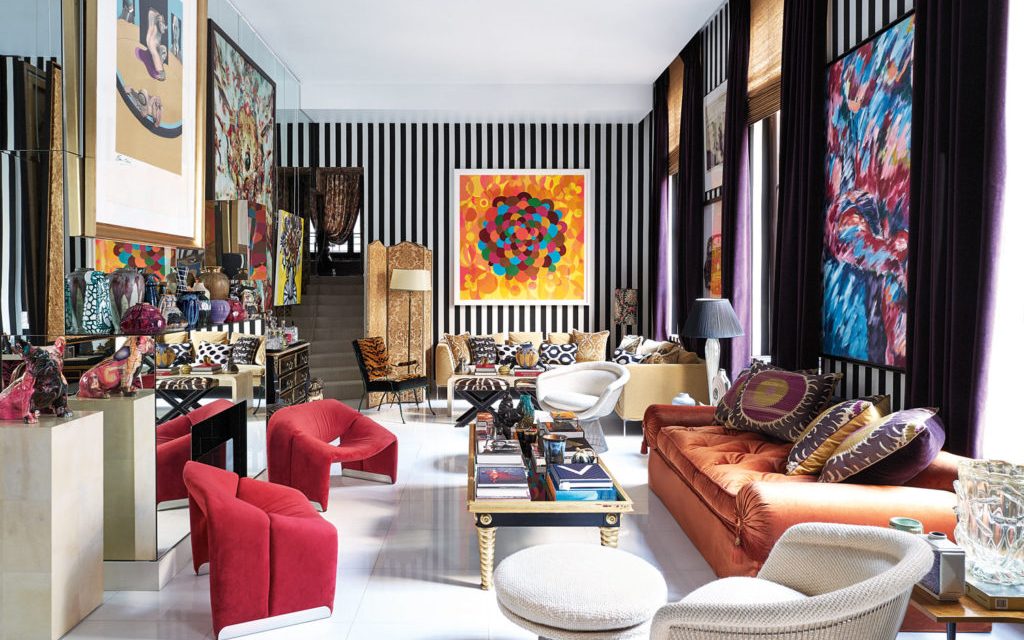 Art is a beautiful expression of human creativity, reflecting life, culture, and emotions. Decorating with art not only showcases its magnificence but also its meaning and emotions. A living room with art can add personality, visual interest, and unify colors, setting the ideal mood and starting conversations (perfect for entertaining guests!).
With that in mind, to enhance your living room design, we have tips and stunning ideas to inspire your next project, from adding a unique flair to telling stories with art. Here are some tips on how to incorporate art into your home design.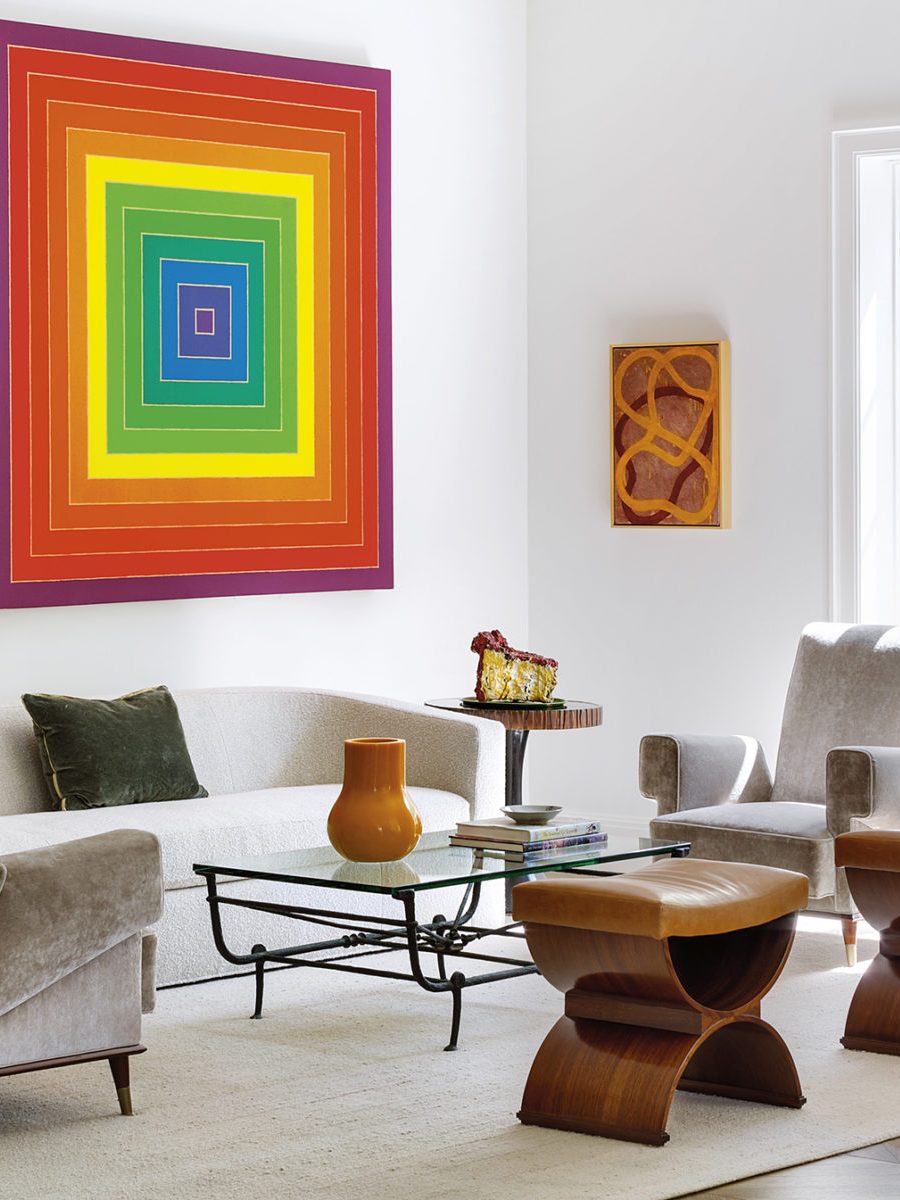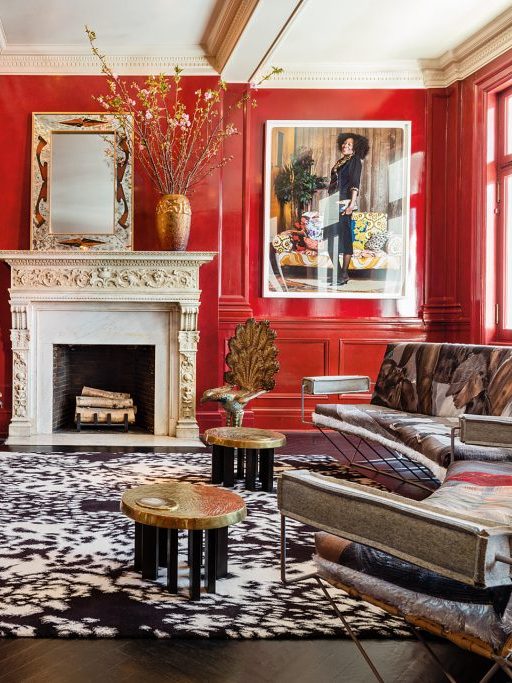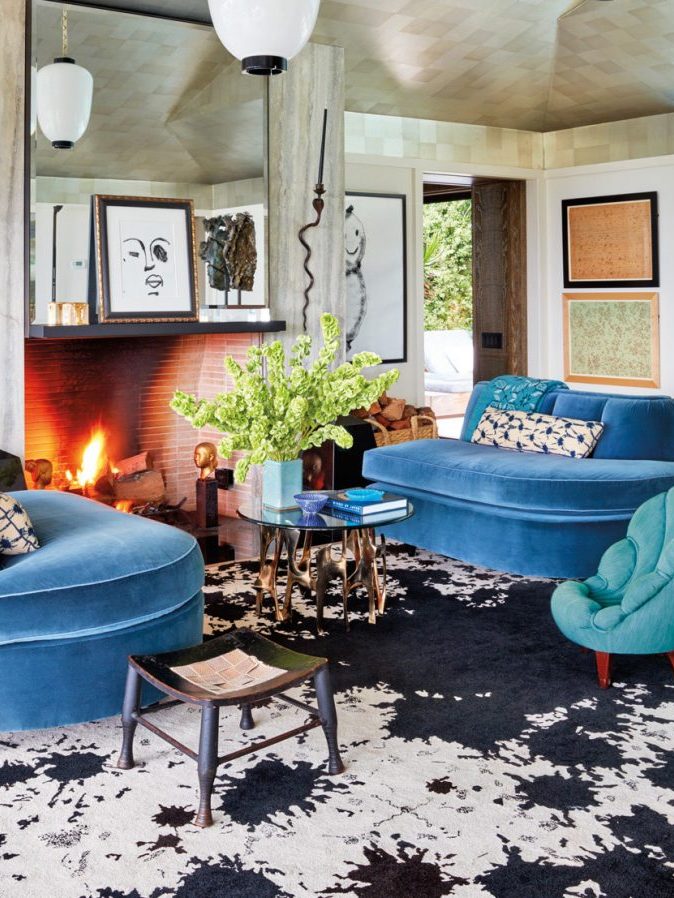 Art in home design: 5 tips to enhance the living room
1 – Choose Art Pieces That Inspire You
The first step in incorporating art into your home design is to choose art pieces that speak to you. Select pieces that you find visually appealing or have a personal connection to. You don't need to spend a fortune on art – consider affordable prints or original pieces from local artists or online marketplaces.
Mirrors, for example, are a fantastic way to add a touch of elegance and sophistication to any living room. They can also make the space feel larger and brighter by reflecting natural light. You can place a large statement mirror above your sofa or hang a cluster of smaller mirrors on an empty wall to create a focal point.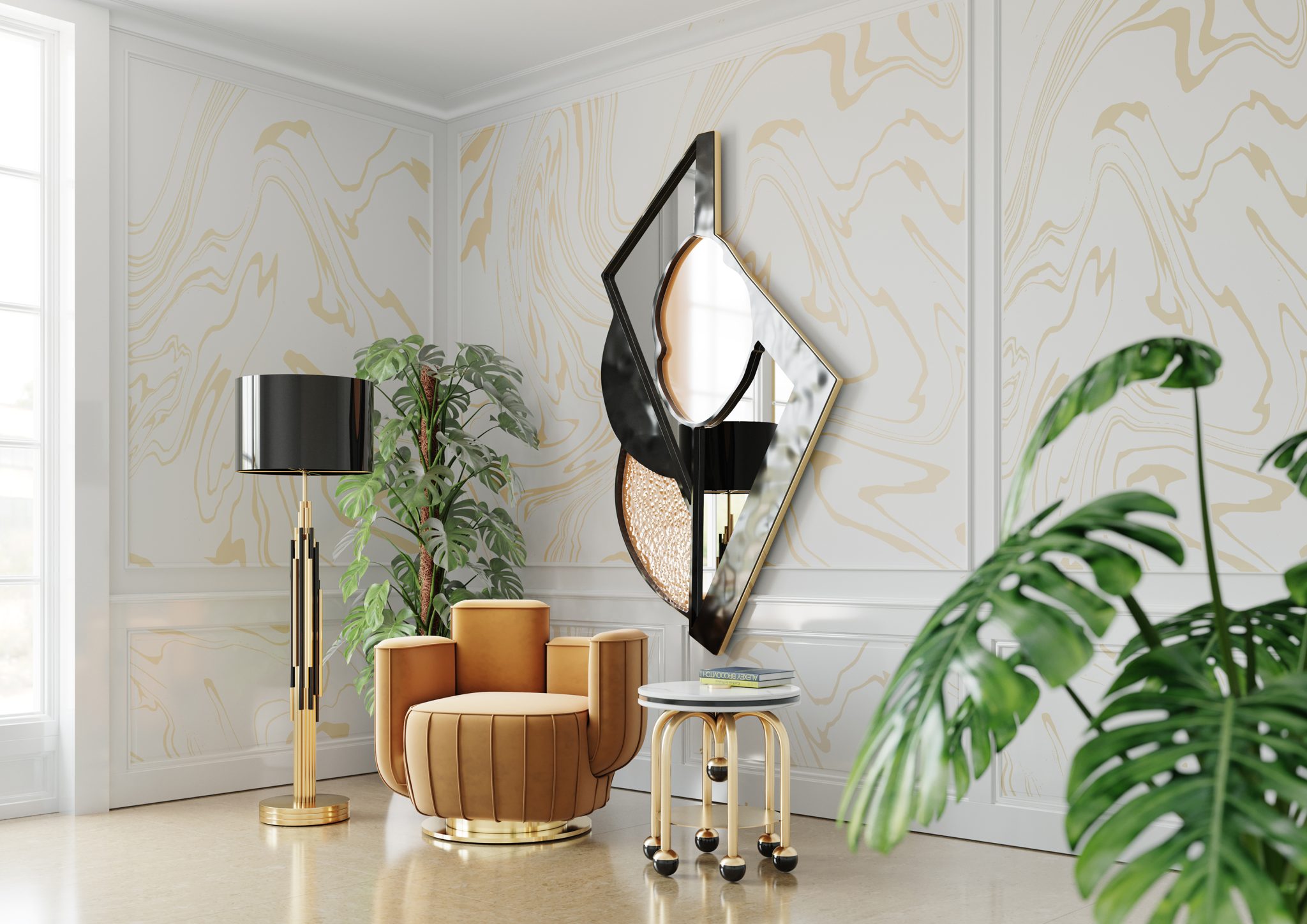 2 – Consider Scale and Placement
When hanging art, it's essential to consider the scale of the piece and its placement in the room. Large pieces of art can make a statement and serve as a focal point, while smaller pieces can add texture and interest to a gallery wall or mixed media arrangement.
Framed pictures, sculptures, and other objects can personalize your living room while also serving as works of art. A gallery wall of family photos or a unique sculpture on a pedestal can create a stunning focal point.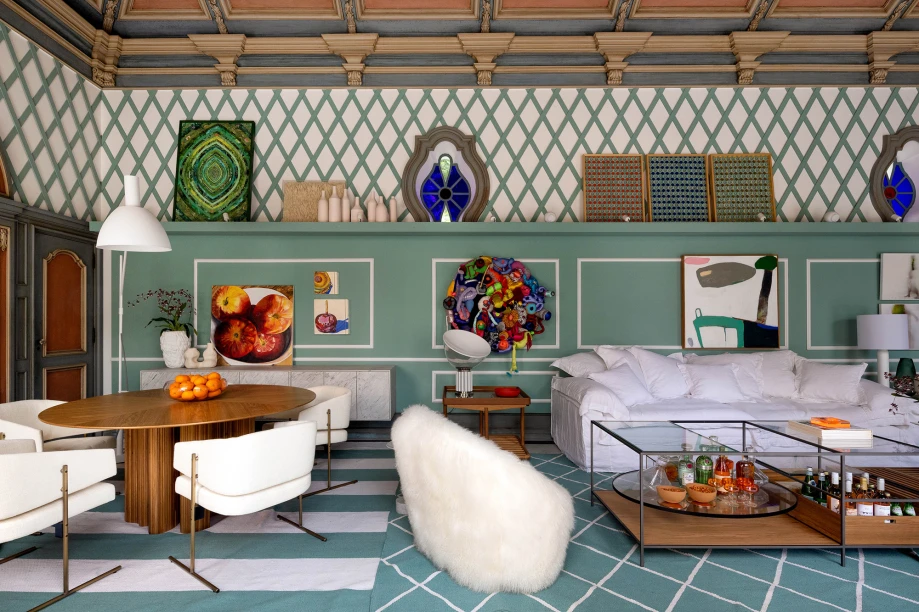 3 – Mix and Match Art Styles
Don't be afraid to mix and match different art styles in your home design. Combining modern and maximalist pieces can create a unique and eclectic vibe in your home. Experiment with different art styles and see what combinations work for you!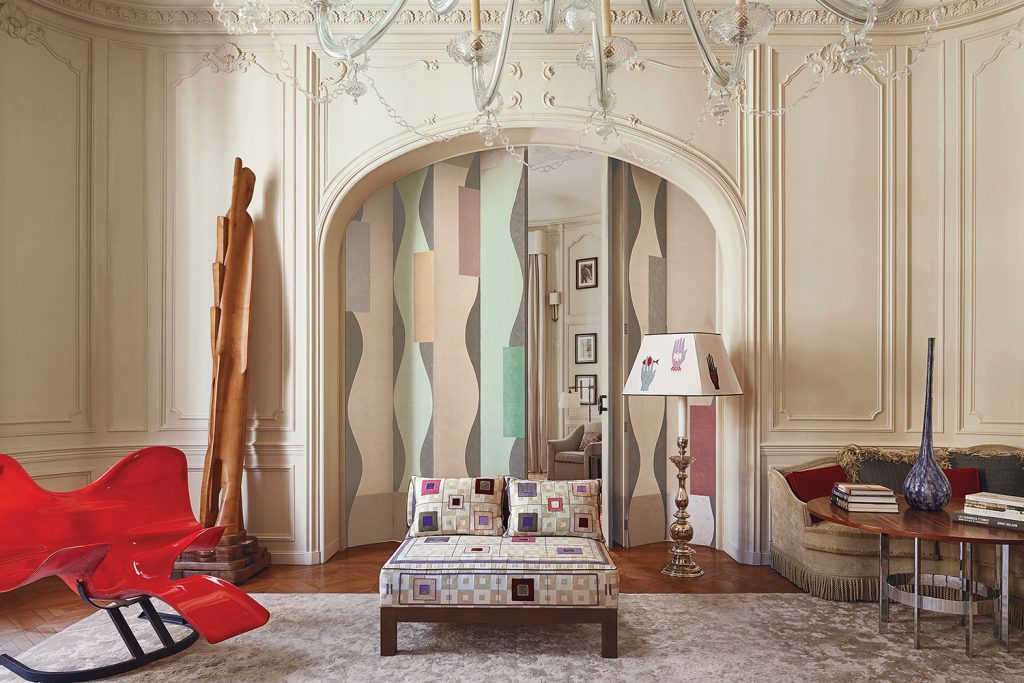 4 – Use Art to Complement Your Color Scheme
Art in home design can also be used to complement your color scheme. Consider choosing art pieces that feature colors that match or contrast with your walls, furniture, or decor. This can create a cohesive look and feel in your home design.
A rug can anchor your living room while adding color and pattern. Consider choosing a rug with a bold design or a colorful abstract pattern to create a vibrant and energetic atmosphere. Rugs can also add warmth and comfort, making your living room a cozy place to relax and entertain.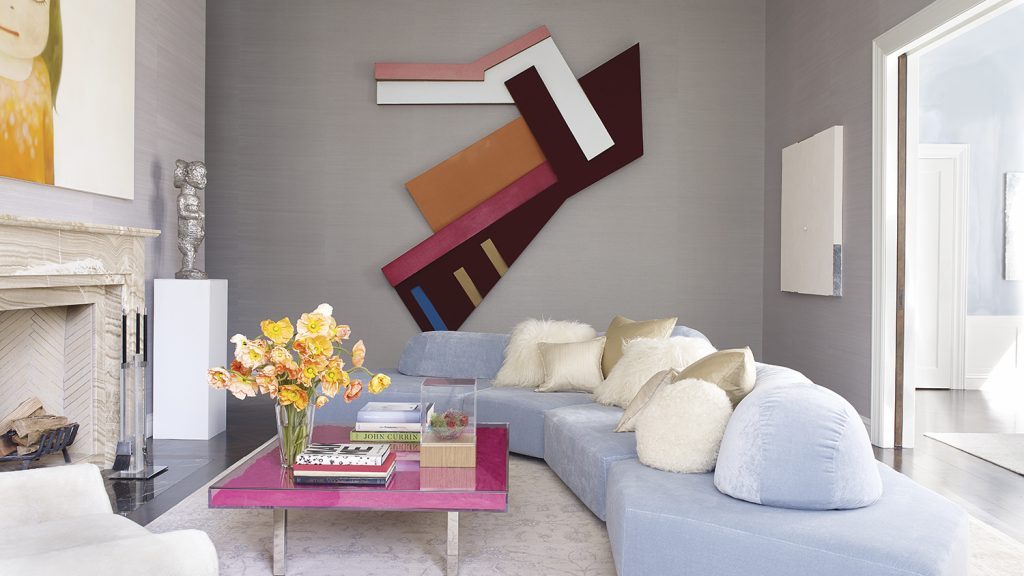 5 – Choose Artistic Furniture
In addition to hanging art, you can also incorporate art into your home design through furniture. Consider investing in artistic furniture pieces, such as a marquetry coffee table or a armchair with an eye-catching design. These pieces can serve as functional art and elevate the overall look of your space.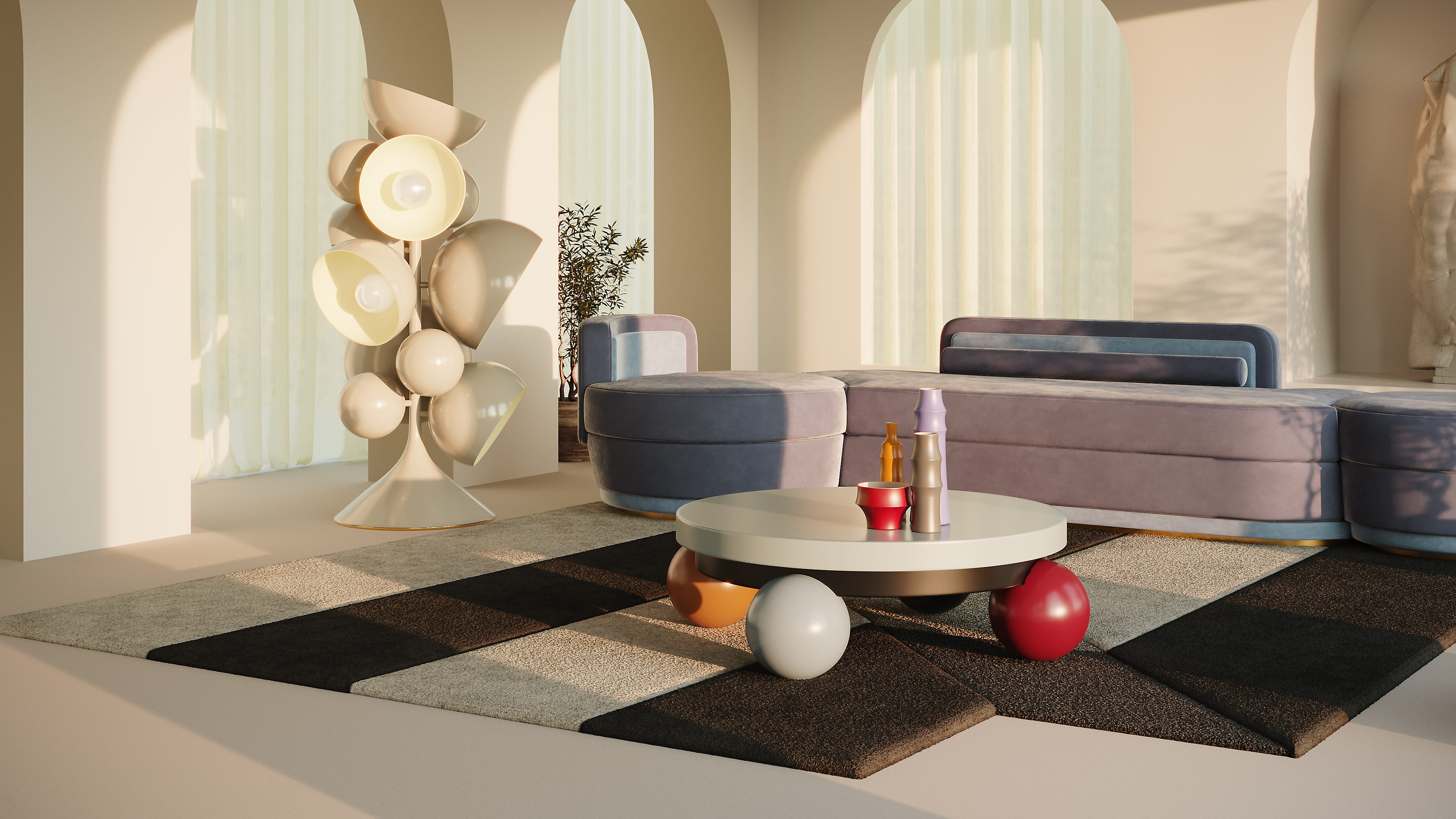 As you can see, art in home design is a great way to add personality, style, and character to your space. With the right pieces and placement, it can elevate the design of your home and create a unique atmosphere that reflects your personality and taste.
Art Genius is the HOMMÉS Studio's Marquetry Furniture Collection. It's about Art inspiring life, bold patterns, striking shapes, reviving aesthetics, and the pure expression of Artistic movements resulting in one-of-the-kind tables inspired by the most Genius minds in Art that shaped history. Check it out!