Transform your bathroom into a bold sanctuary with statement piece furniture. Explore surprising options for bold bathrooms in this unique design guide.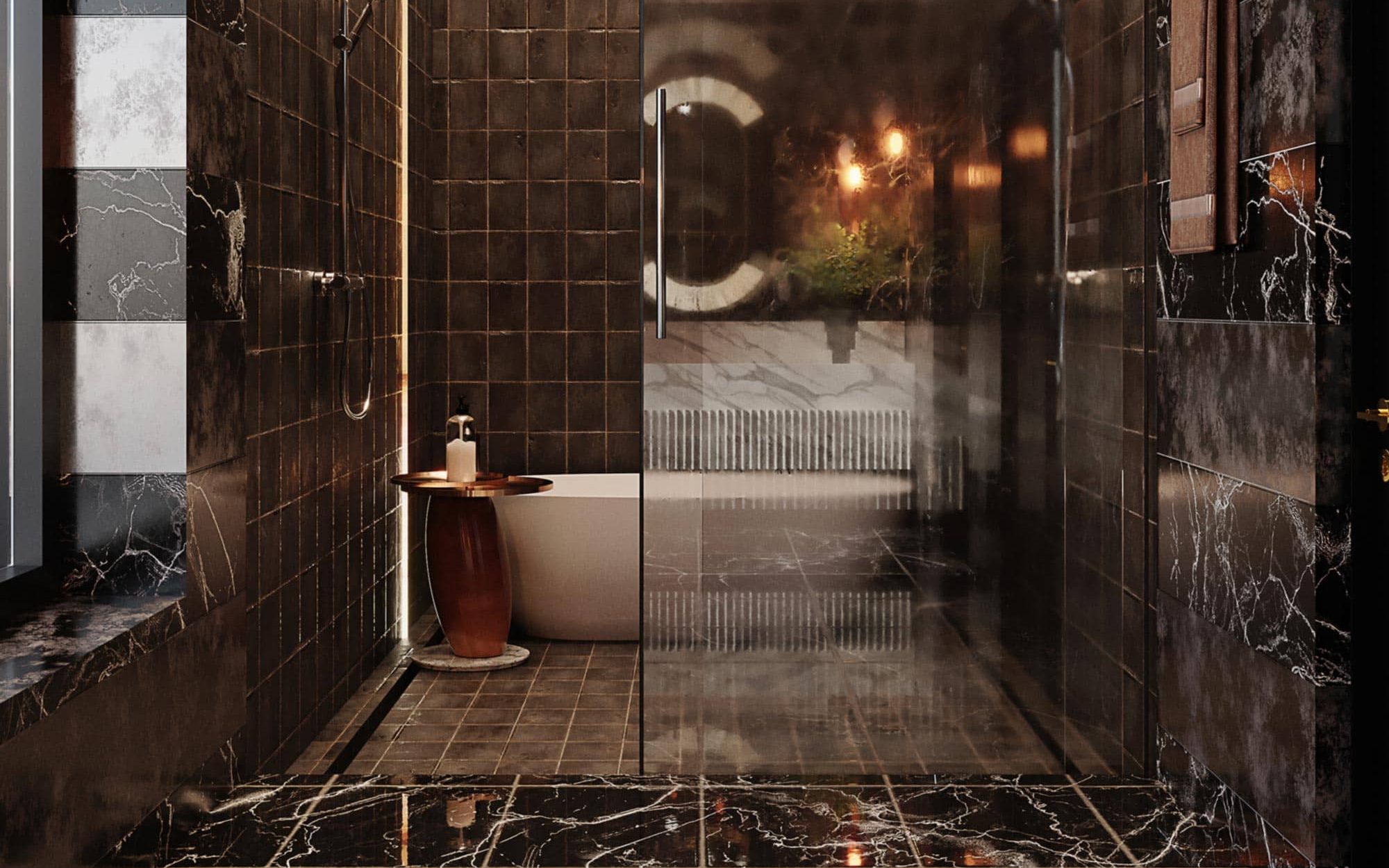 When it comes to interior design, the bathroom is often treated as a utilitarian space, focused solely on functionality rather than style. However, the bathroom is an area of the home where you have the opportunity to create a personal oasis—a space that reflects your unique taste and personality.
Gone are the days of mundane bathrooms with basic fixtures and uninspiring designs. It's time to think outside the box and bring a sense of daring creativity to this often-overlooked space. By introducing unexpected furniture choices, you can elevate your bathroom's aesthetics and create an environment that leaves a lasting impression on everyone who steps foot inside.
In this article, we will explore a selection of furniture options that will help you add a touch of individuality and style to your bathroom. These statement pieces will serve as focal points, injecting your space with personality and turning your bathroom into a standout area of your home. So, get ready to embark on a journey of innovation and design as we dive into the world of surprising statement piece furniture for bold bathrooms.
Sculptural Mirrors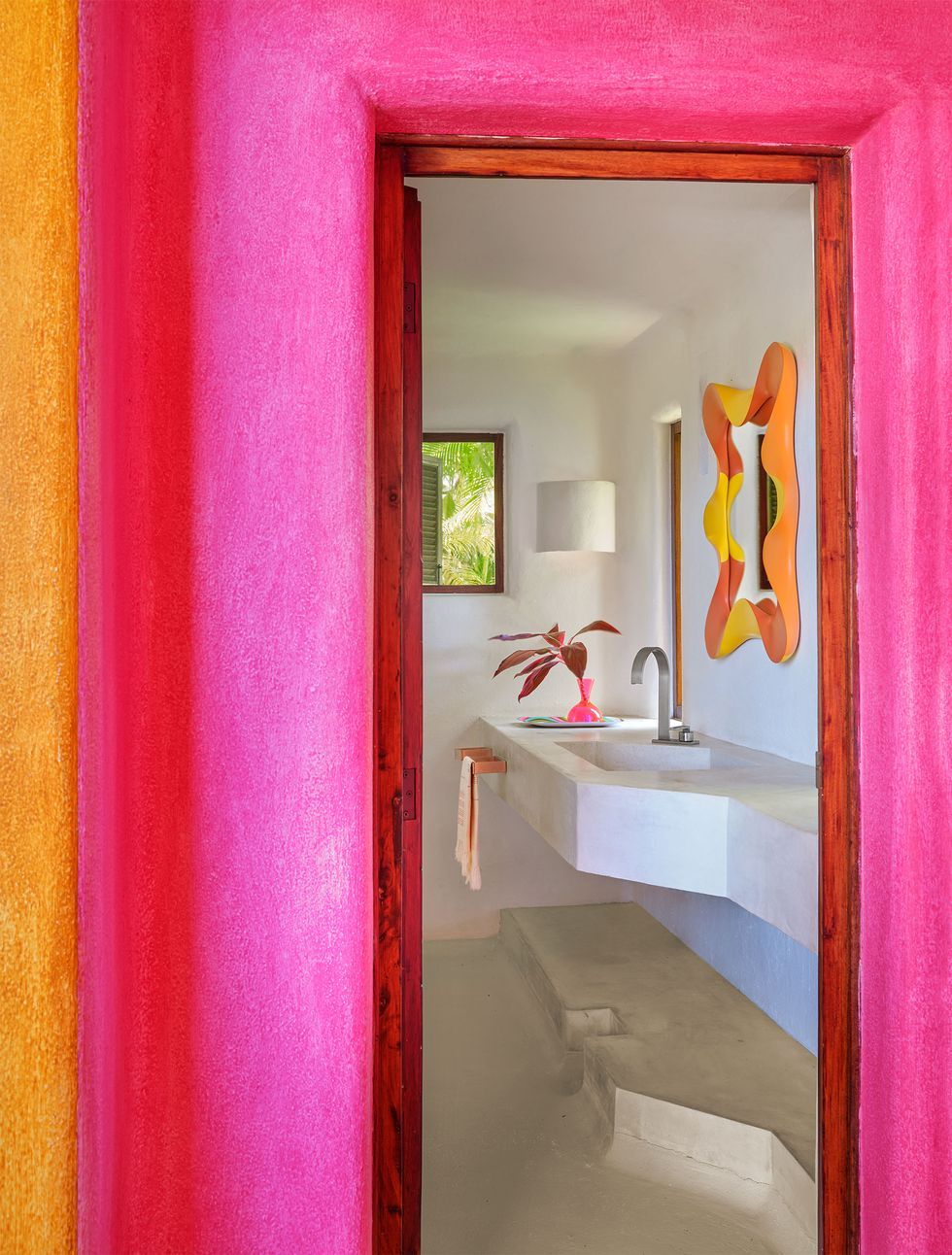 Mirrors are essential in bathrooms, but they don't have to be plain and predictable. Consider incorporating a sculptural statement mirror that doubles as a work of art. Look for unique shapes, intricate frames, or unconventional materials like reclaimed wood or metal. This unexpected choice not only reflects light and makes the space appear larger but also becomes a striking focal point that elevates the overall design aesthetic of bold bathrooms.
Opulent Daybeds
If you want to add a touch of luxury and functionality to your bathroom, consider incorporating a daybed. Daybeds are not only comfortable seating options but also versatile statement piece furniture that can elevate the overall design of your space.
Whether you choose a sleek and modern design or a vintage-inspired piece, a daybed adds an element of sophistication and relaxation to your bathroom. It can serve as a cozy spot for lounging, a convenient surface for placing towels or bath essentials, or even a unique alternative to traditional seating. With their versatility and eye-catching appeal, daybeds are a must-have furniture choice for those interested in bold bathrooms.
Statement Lighting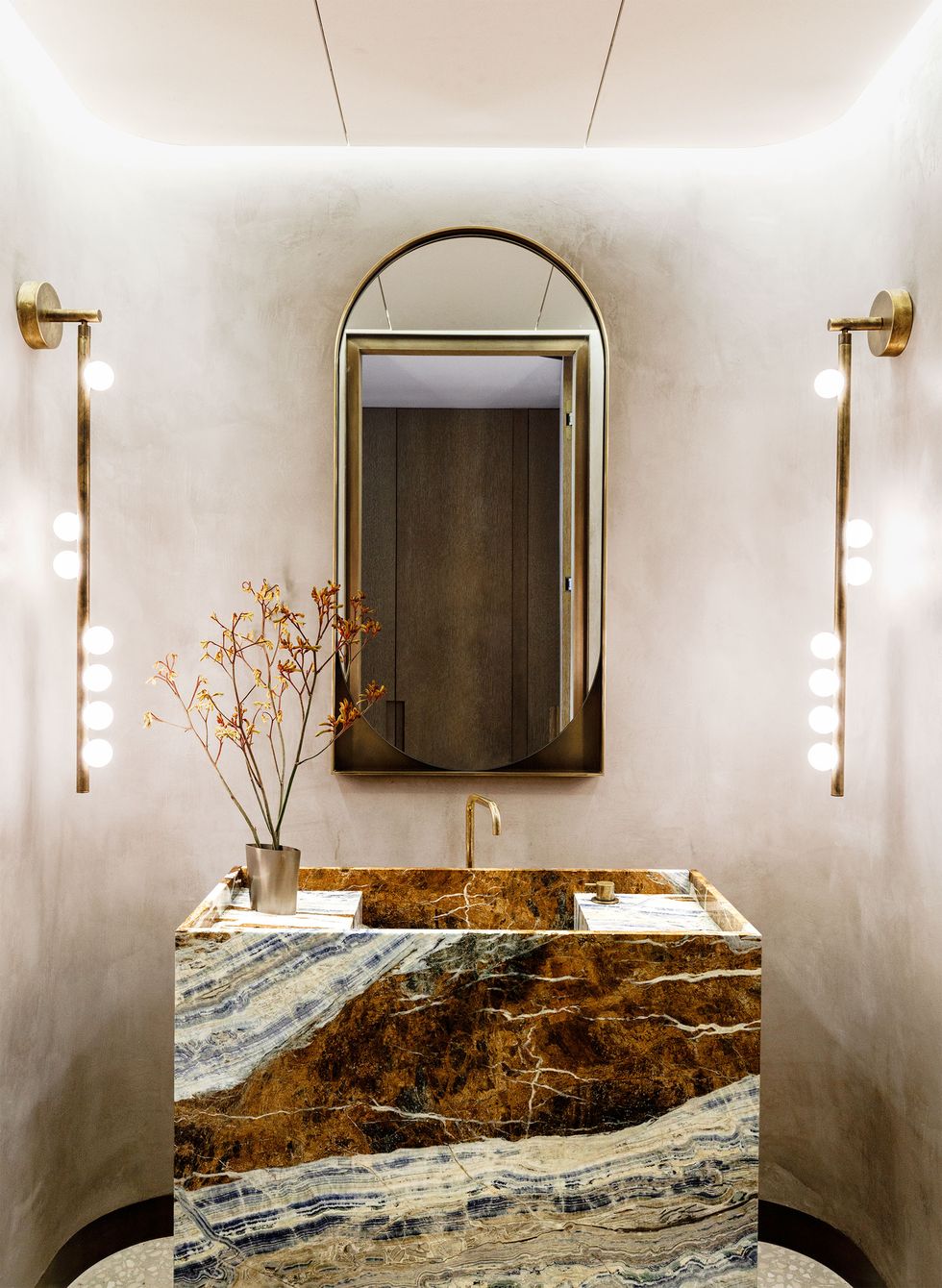 When creating bold bathrooms, don't overlook the power of lighting. Sconces, with their ability to provide both ambient and task lighting, are perfect for adding a touch of drama and style to your space. Whether positioned above the vanity mirror or strategically placed around the room, sconces not only illuminate your bathroom but also serve as stunning statement piece furniture that enhances the overall aesthetic. Let your bathroom shine with the addition of these illuminating accents and elevate your space to a new level.
Bold Benches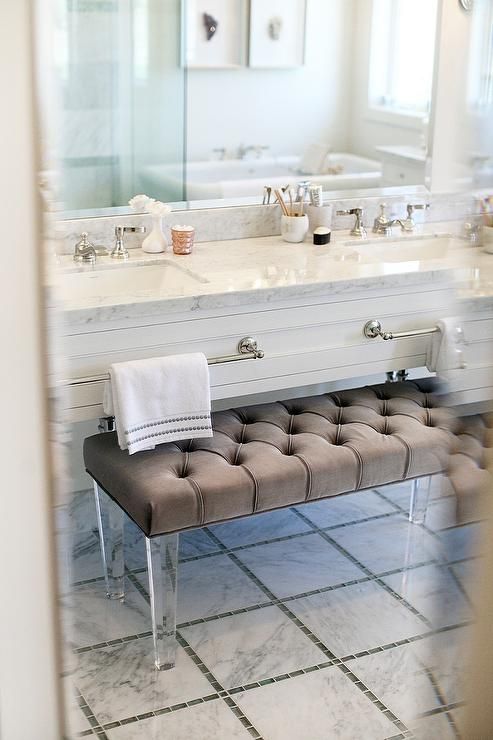 Benches can be another statement piece furniture for bold bathrooms. These stylish seating options not only provide functionality but also serve as eye-catching accents that elevate your bathroom design.
Whether placed near a vanity or alongside a freestanding bathtub, benches add a touch of elegance and personality to your bathroom, making it a truly standout area in your home. Discover the perfect benches to enhance bold bathrooms and create a stunning focal point that showcases your individual style.
Handy Side Tables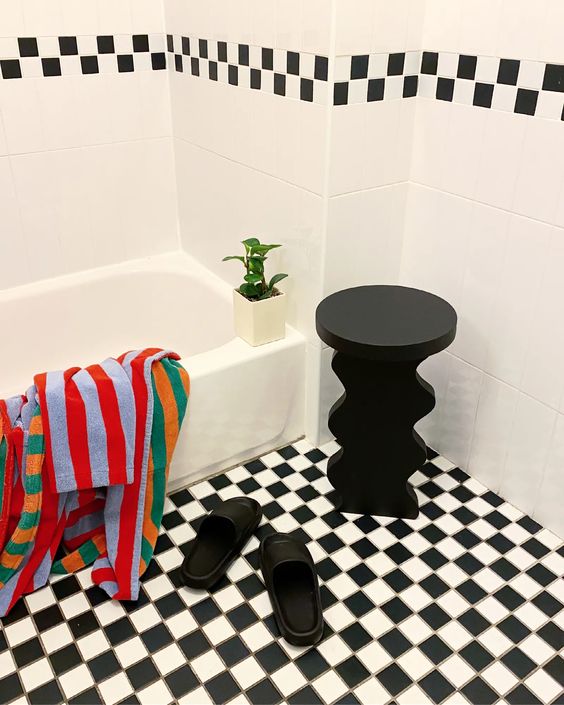 Whether positioned next to a bathtub or near a vanity, don't underestimate the impact of a well-chosen side table. These compact yet captivating pieces can elevate the style of your bathroom while providing a functional surface for essentials or decor.
Embrace the power of side tables as statement pieces in bold bathrooms, and watch as they become a focal point that embodies your distinctive style.
Discover More
Designing bold bathrooms requires thinking outside the box and embracing unexpected elements. By incorporating surprising statement piece furniture, you can transform your bathroom into a visually captivating and personality-filled space, making a lasting impression on anyone who enters your bathroom.
So, dare to be bold and give your bathroom the attention it deserves with these stunning statement pieces! And if you want to discover even more statement piece furniture, all you have to do is click right here to find all our products.