Today we will present the 2022 AD10 III part of the most creative people, studios, and collectives worldwide on decor, architecture, and interior design.
Why should we keep an eye on the 2022 AD100 talents? Project after project they deliver defying innovation. They share with us a peculiar picture of the world – the shapes, colors, and narratives only accessible through their eyes. They build new cities and establish new ways of living and expressing oneself.
These are the 2022 AD100 talents – Part III. Here are the 2022 AD100 Part I, 2022 AD100 Part II, and 2022 AD100 Part IV.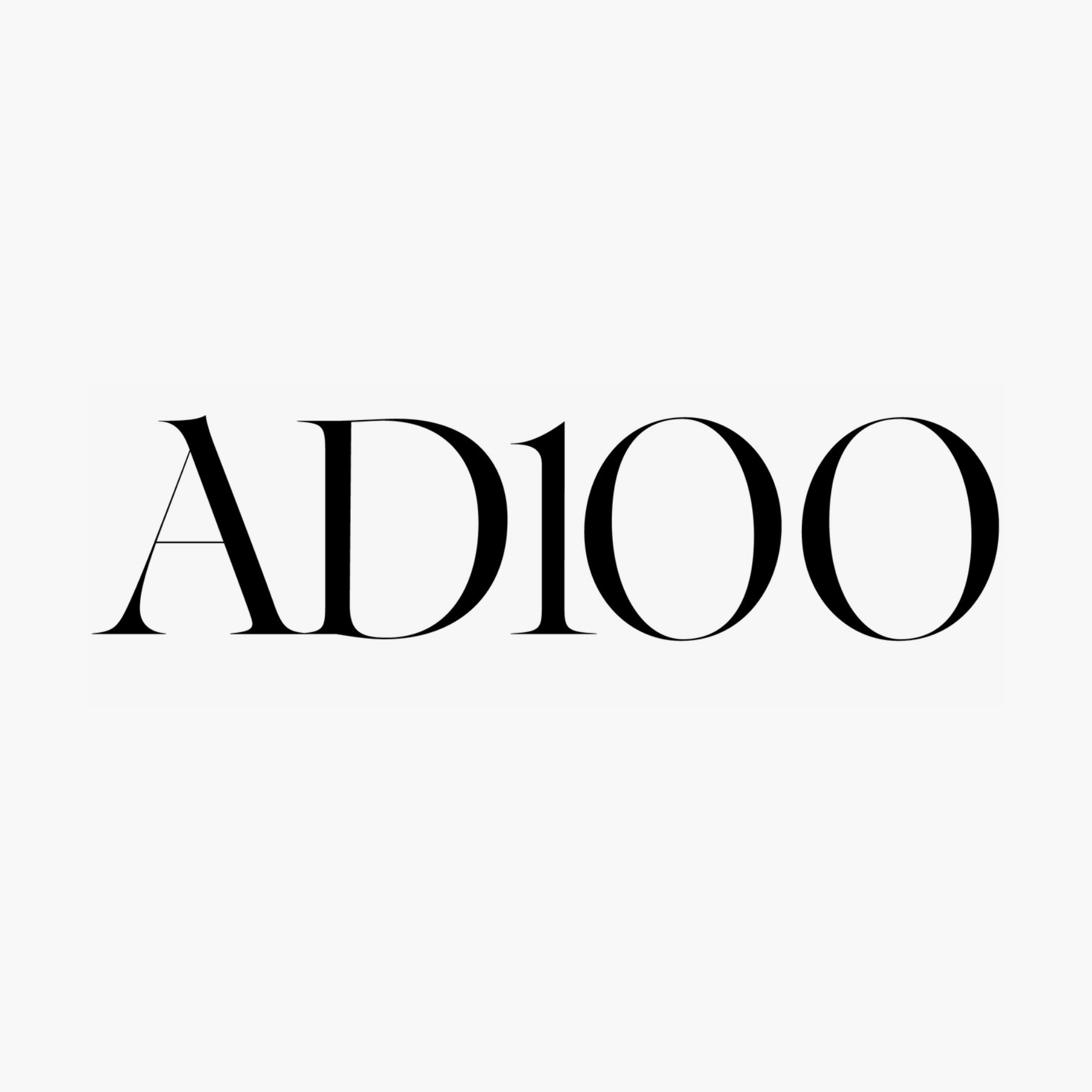 51. ATELIER MASOMI
Mariam Kamara founded the Atelier Masōmī in 2014, a research and archival company. It aims to create solutions for the needs of the 21st century.
Also, addresses a wide variety of public, cultural, residential, commercial, and urban design projects.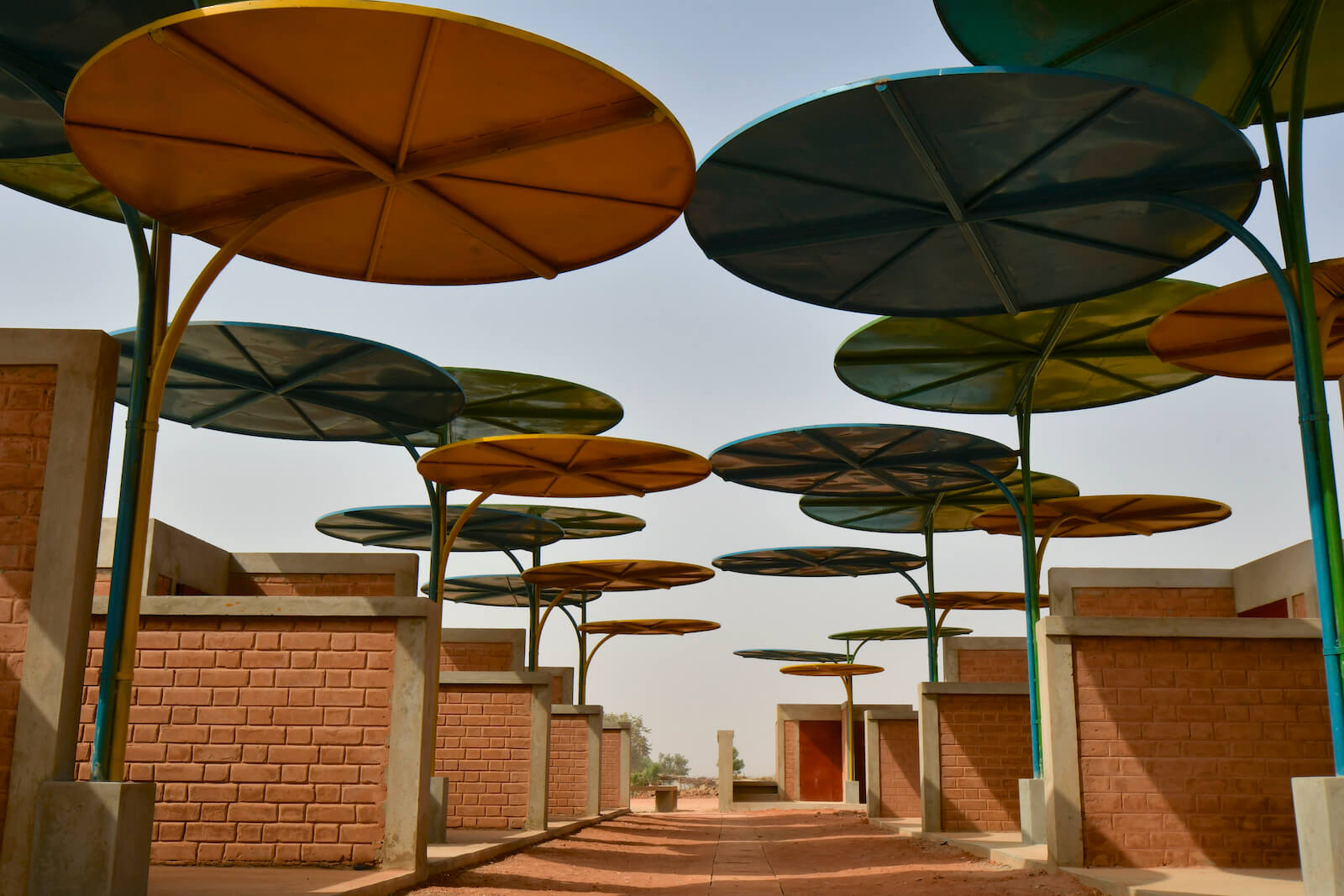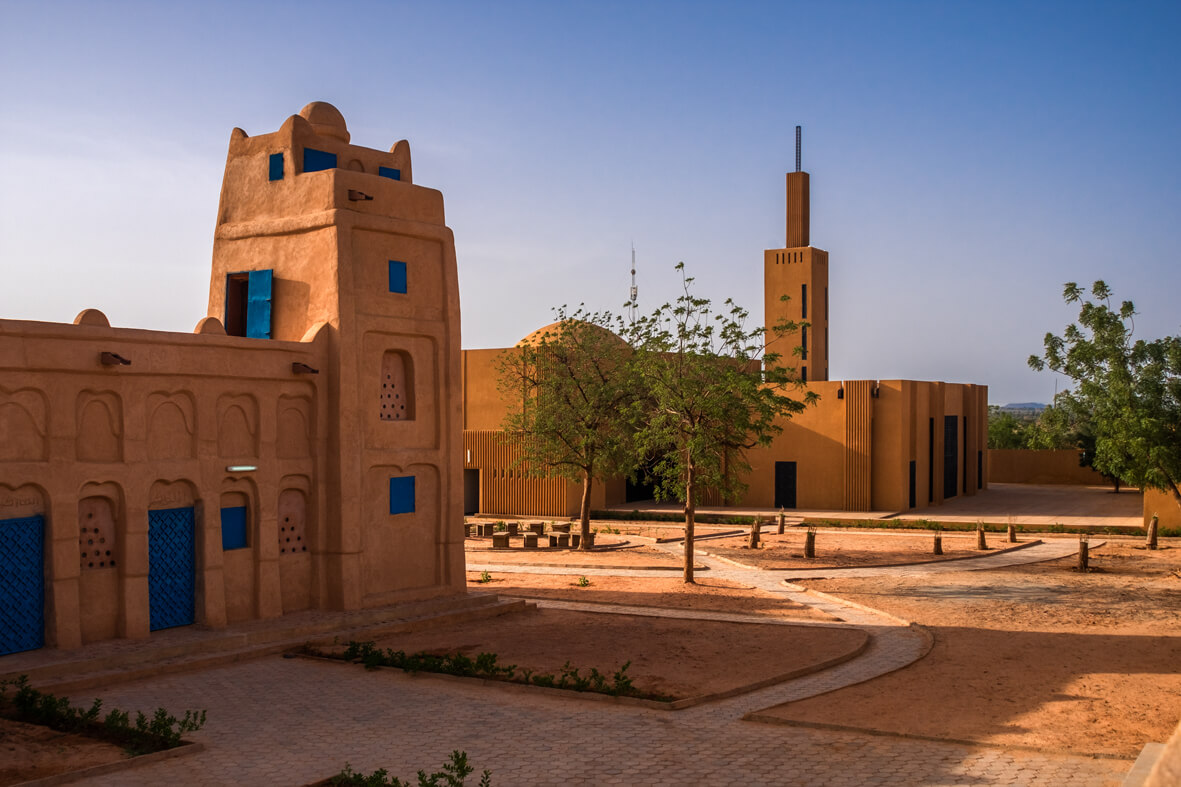 52. COREY DAMEN JENKINS & ASSOCIATES
Designer Corey Damen Jenkins blends vivid colors with layered patterns to create architecturally inspired spaces that are polished, inventive, and unexpected.
The goal is to create elegant and luxurious interiors and functional, practical, and never muffled.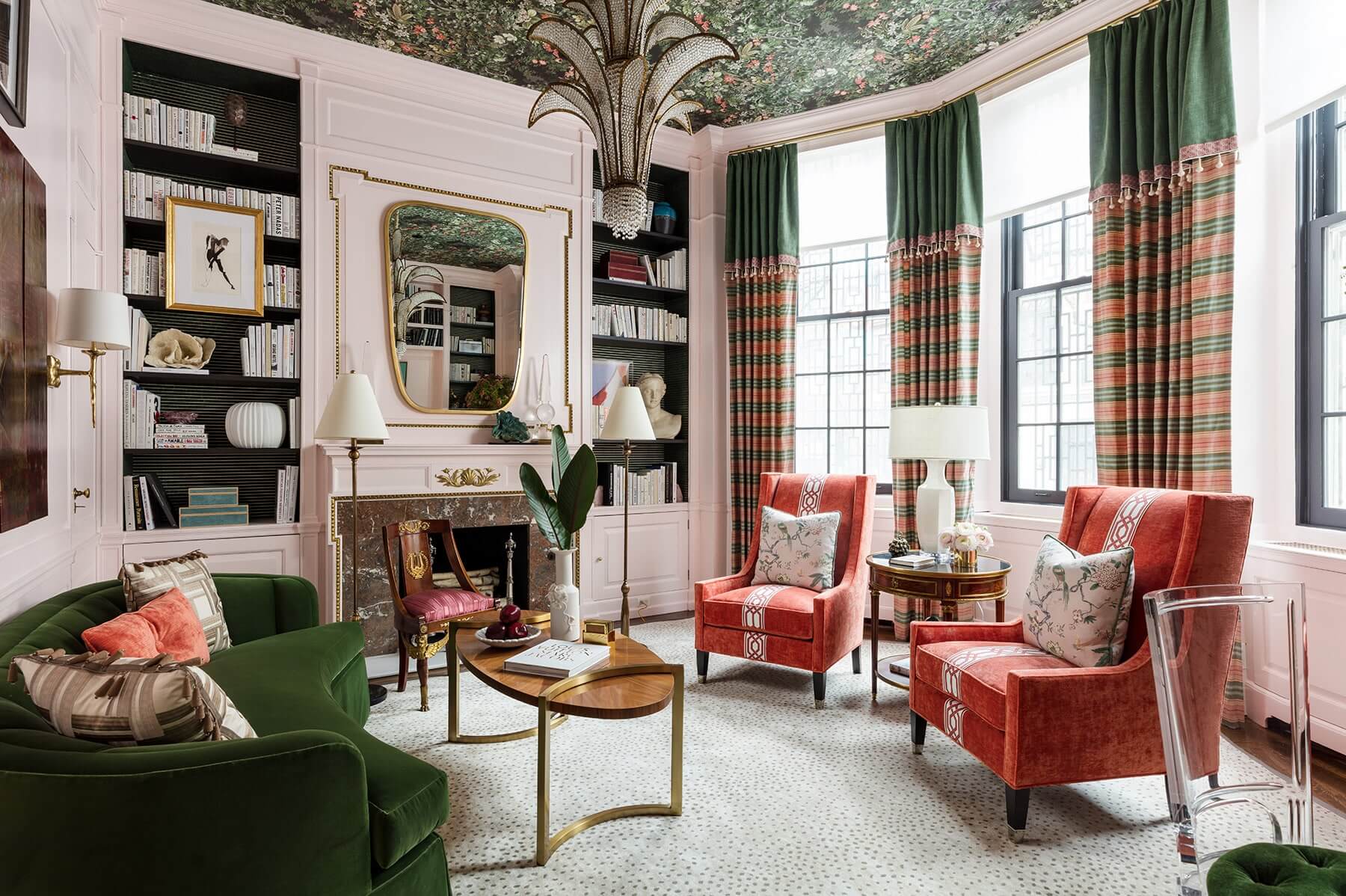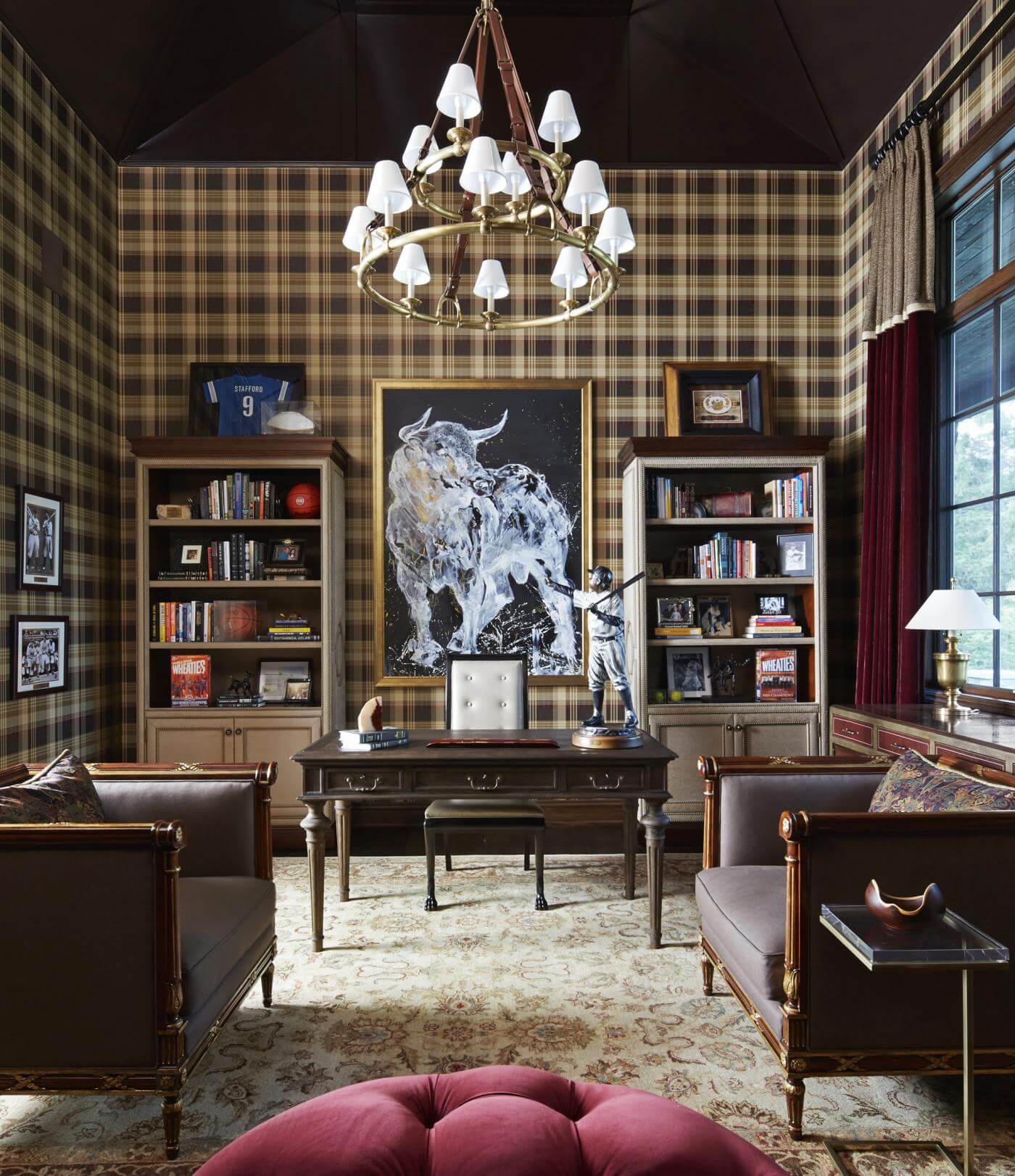 53. DAVID NETTO DESIGN
David Netto is a Los Angeles-based interior designer.
Since the foundation of his studio in New York in 2000, he has specialized in residential decoration in no particular style. It might be said that David's work is known for trying to bring to modernism a touch of warmth and personality, and to traditionalism young energy and a dash of the exotic. For a project to be successful, he believes in the importance of getting the architecture right, but that good decoration should also be a portrait of the person who lives there.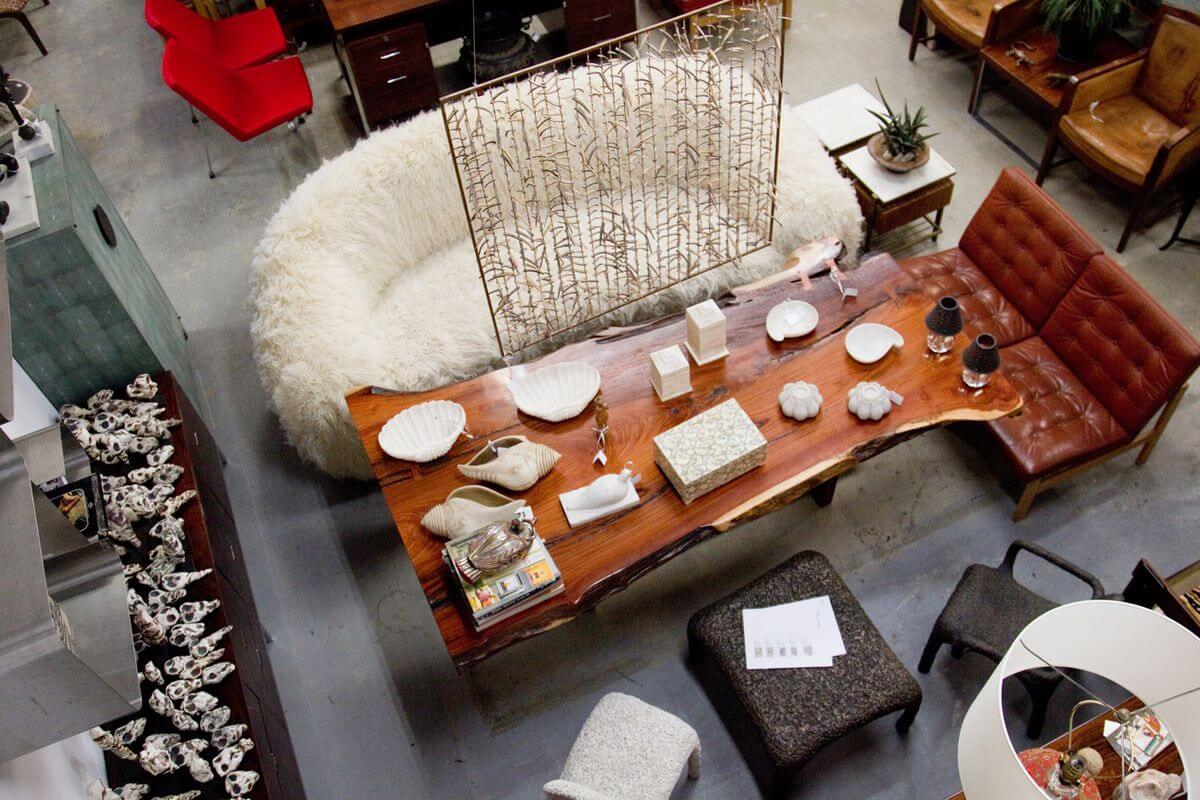 54. DECADA
Decada Muebles was born out of a love of collecting and traveling. Founders Lucia Corredor and Cecília Tena decided to turn their passion into a career, debuting their Mexico City–based design shop in 2010. The storefront has become a testament to both their creative and their professional journeys and a must-visit for anyone interested in midcentury antiques.
Organically, the practice grew into the field of interior design, where the duo has been able to translate the Decada sensibility into serene, soulful spaces.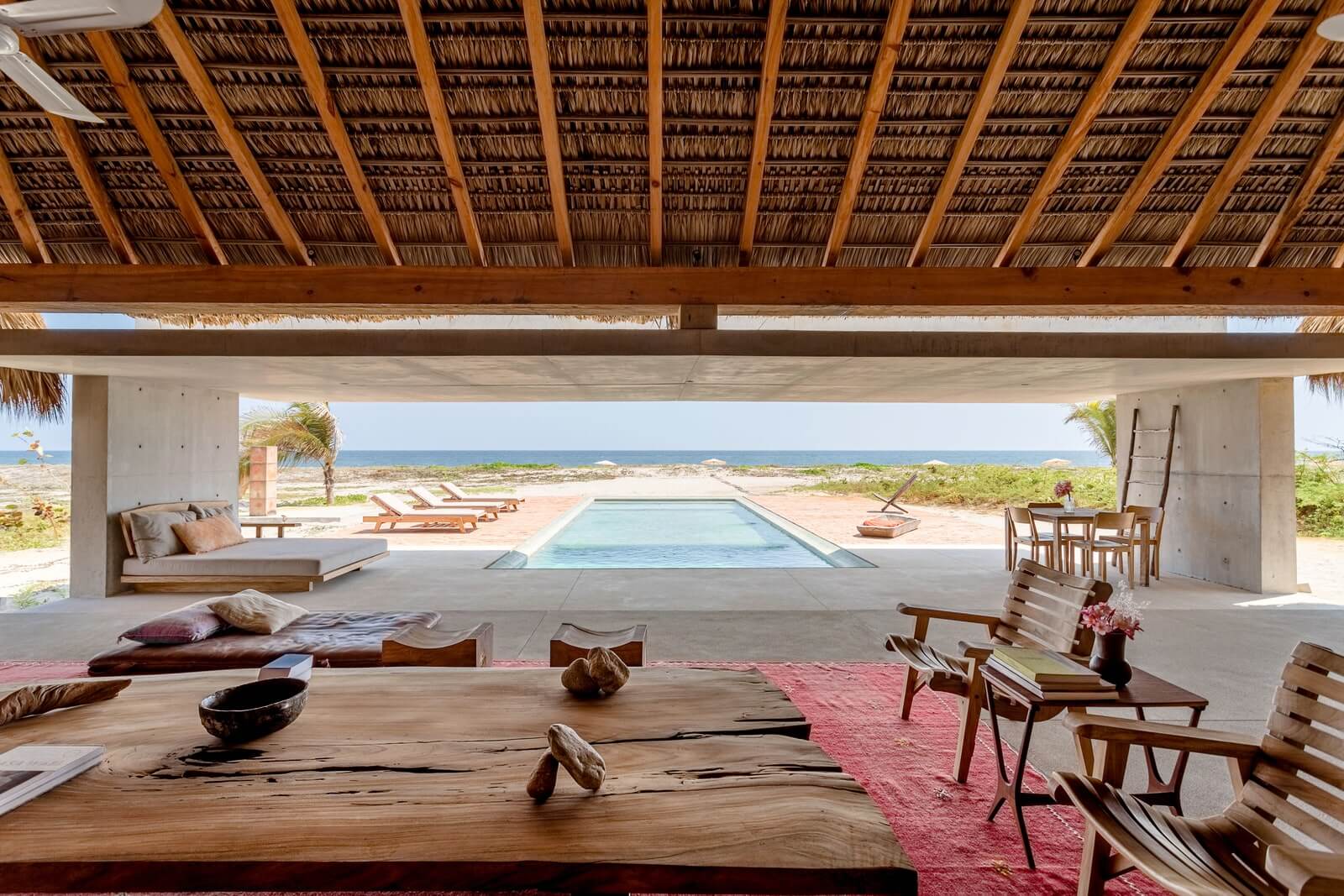 55. MICHELLE NUSSBAUMER DESIGN
Michelle Nussbaumer Design's interiors are inspired by the unique customers they serve and are also inspired by life.
Each space is meant to be lived, and they strive to ensure that you do not look like a designer who has just left the room. The family is a key influence on the entire team.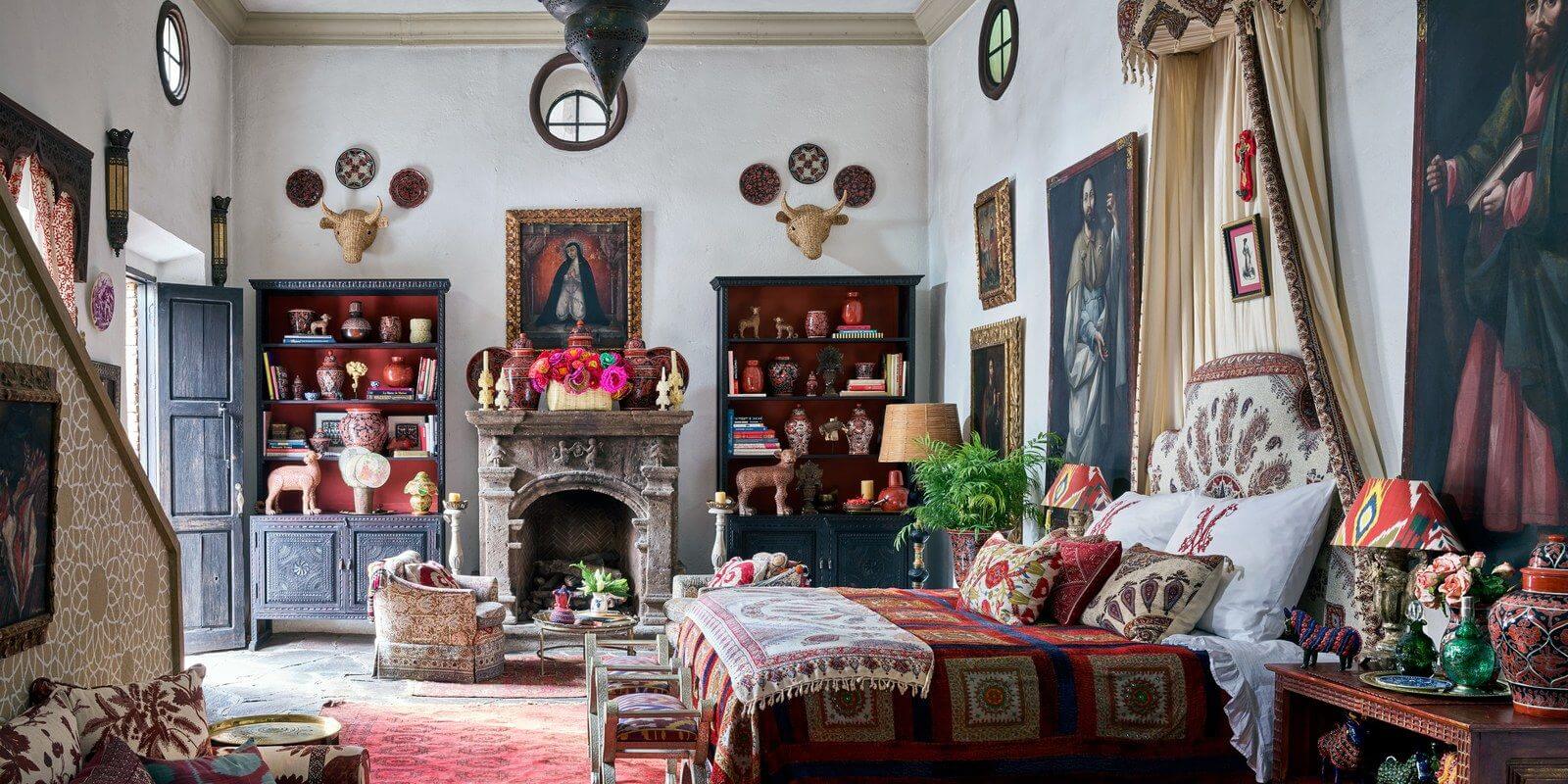 56. MIRANDA BROOKS LANDSCAPE DESIGN
Miranda Brooks is a landscape designer. Her philosophy is to work with earth and nature with a deep understanding and sympathy for her character.
She tries to connect architecture to the natural world in order to create a strong sense of place.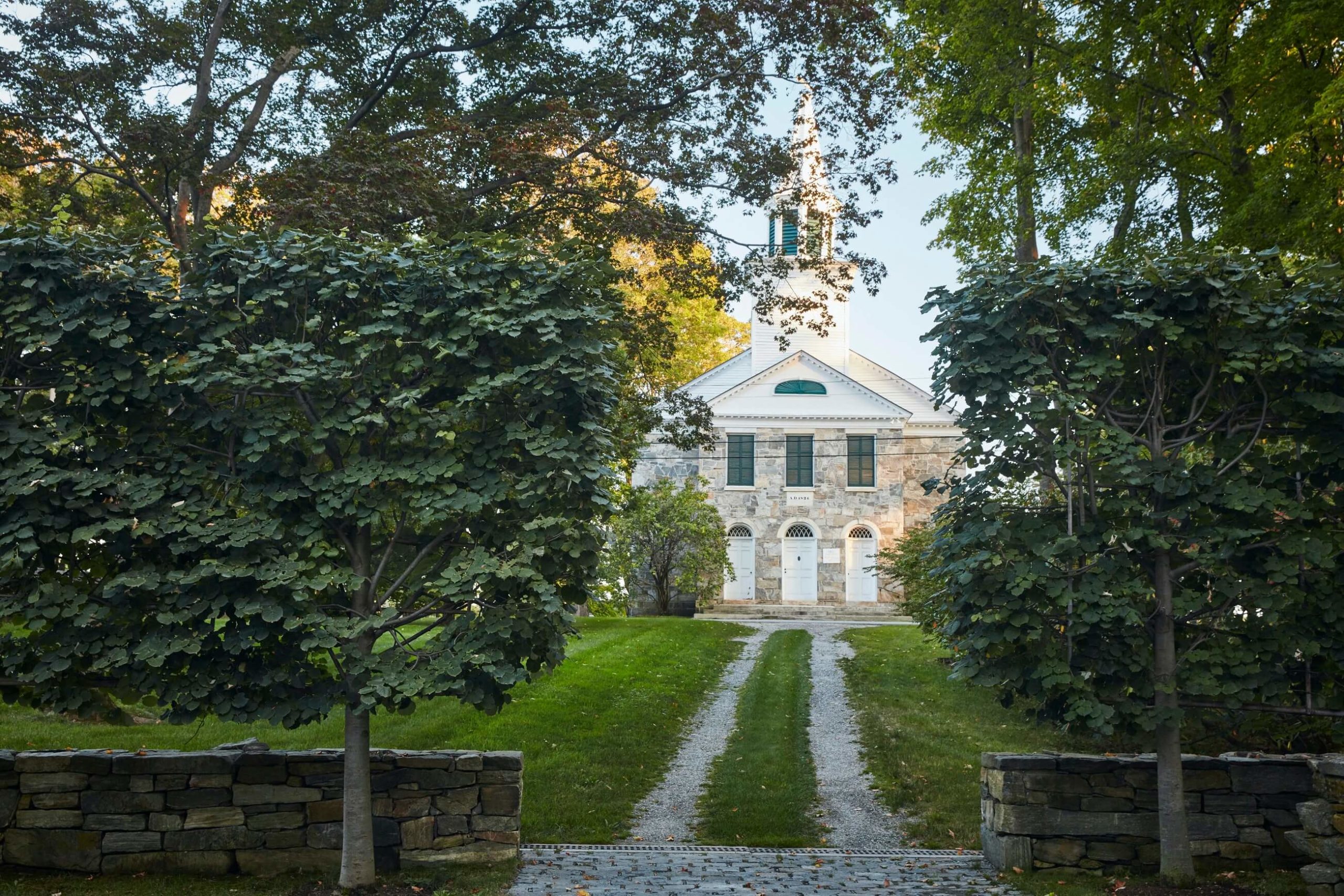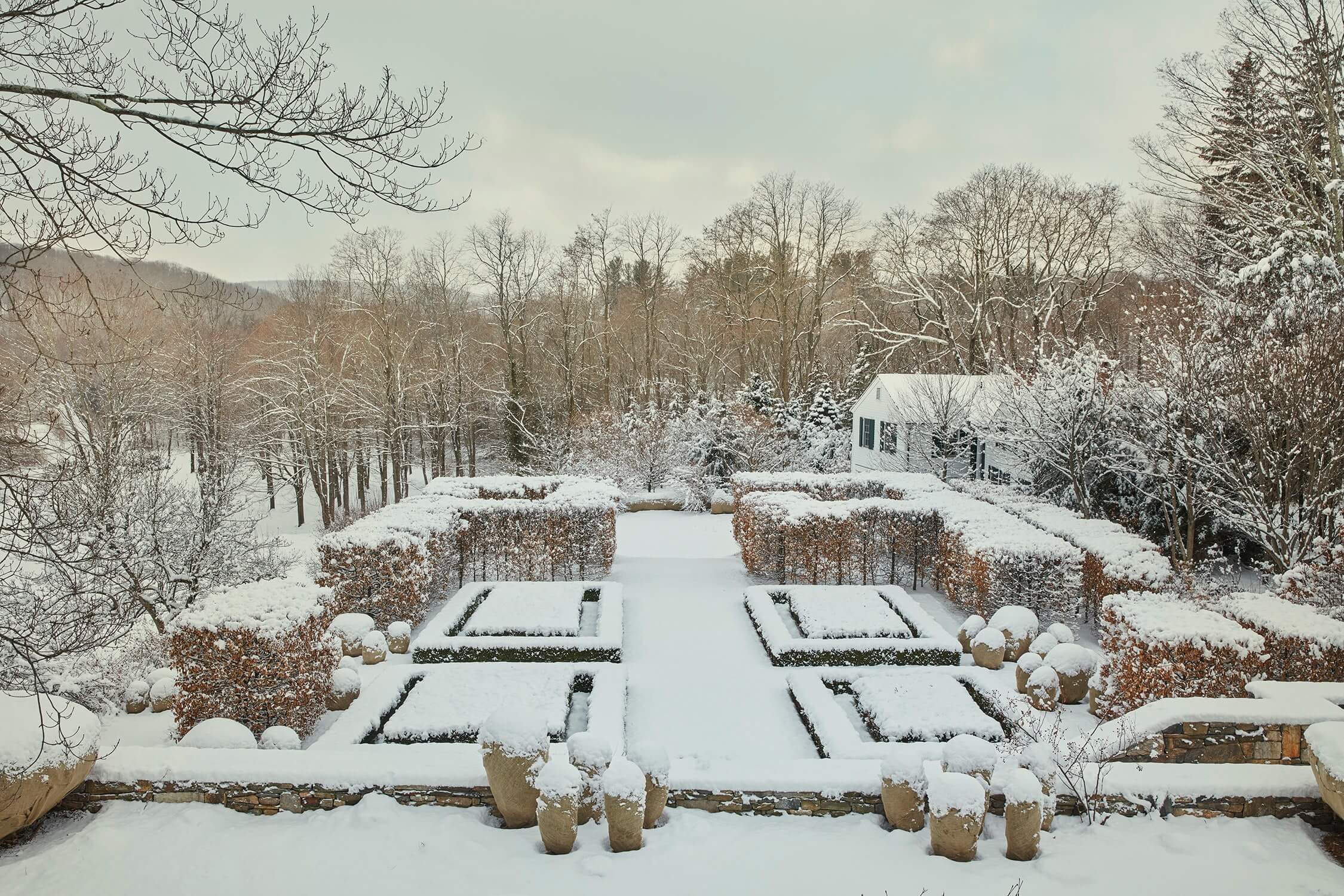 57. MONIQUE GIBSON INTERIOR DESIGN
For Monique Gibson, decorating is not a unique style or strategy. It is about listening to your customers and learning – and allowing them to discover how they want to live.
The key is to ask the right questions and create an atmosphere of openness. The designer is passionate about people and love learning their stories.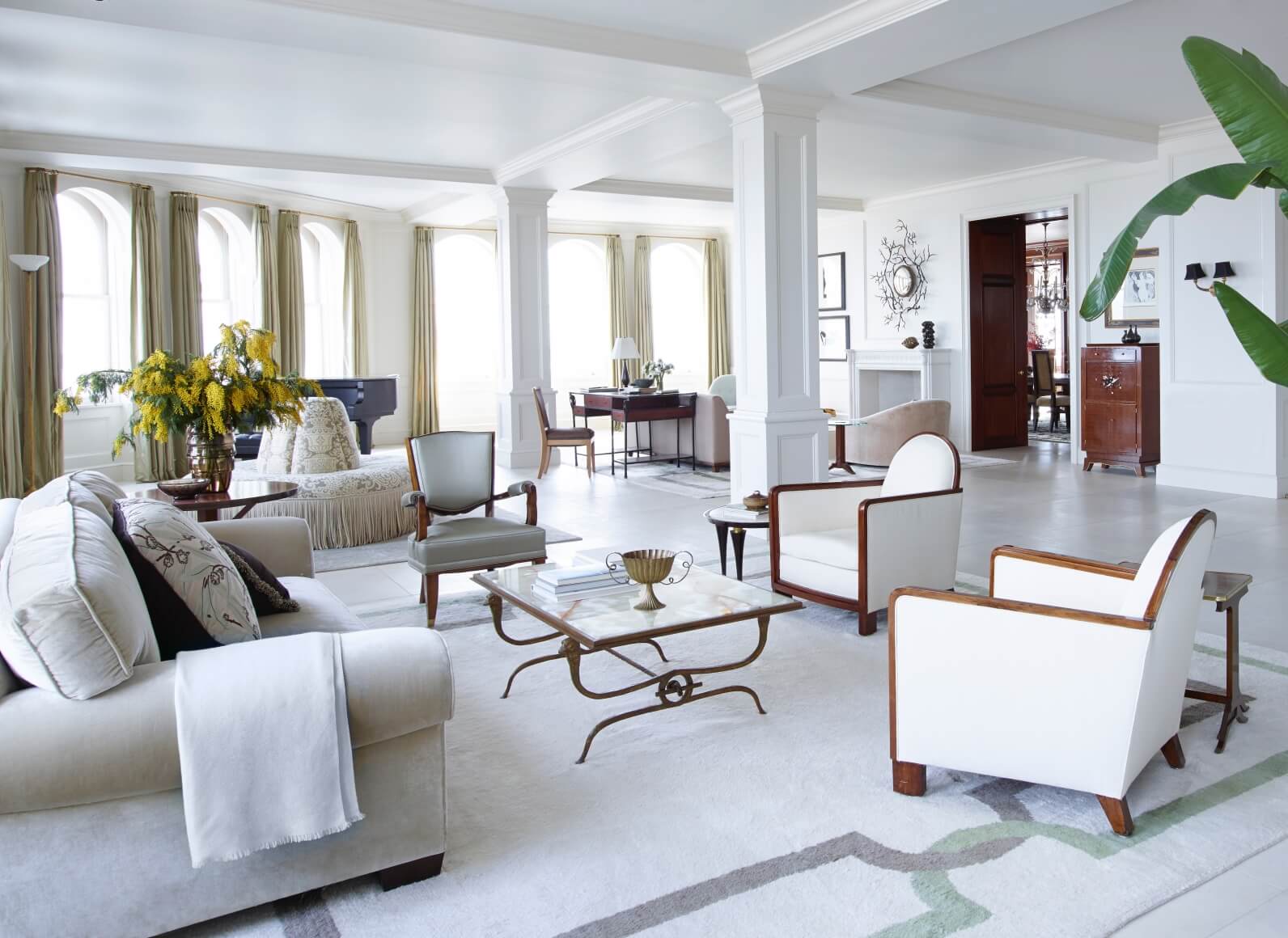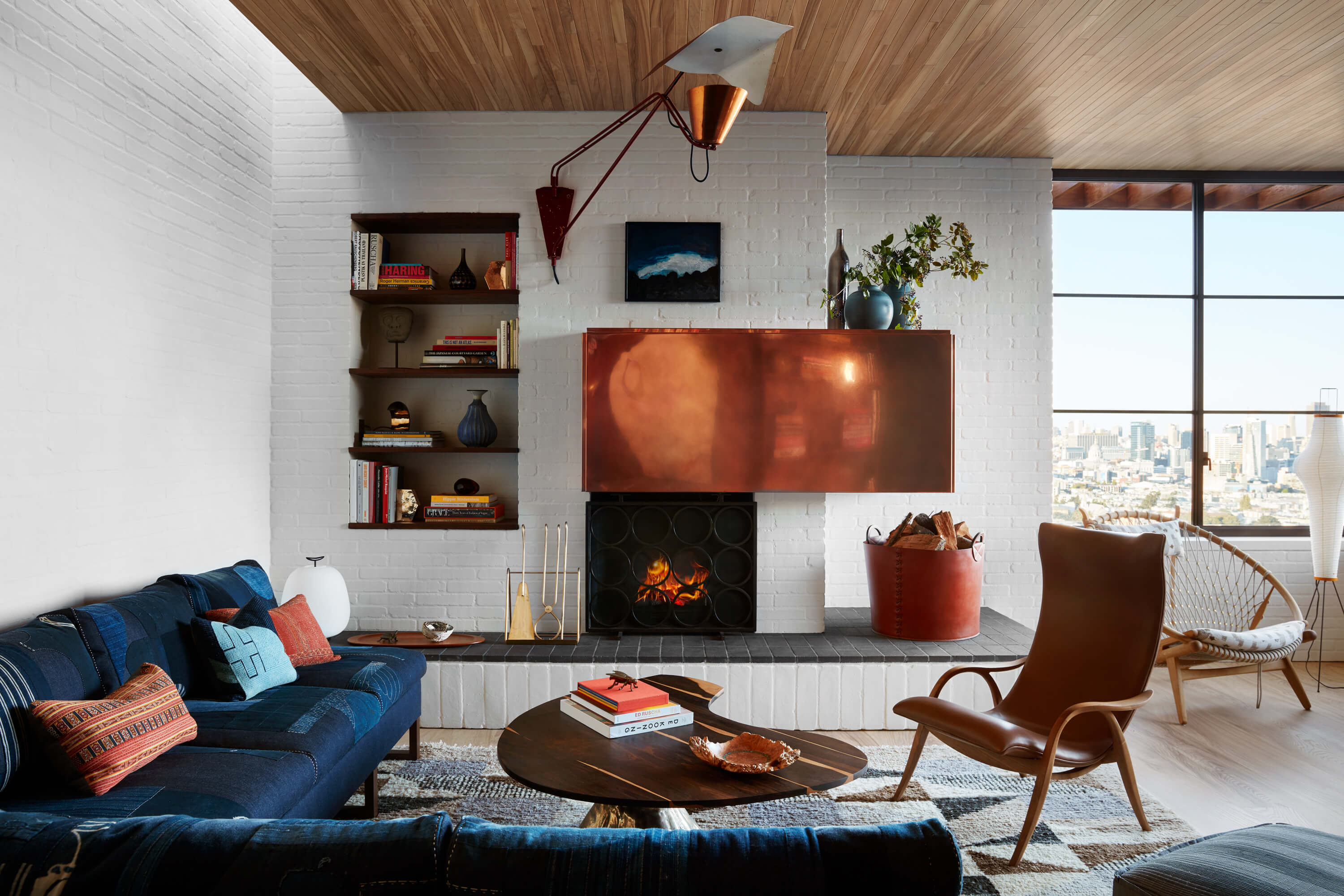 58. NICOLE HOLLIS
Nicole Hollis conceives timeless interiors that lift the human spirit. The Studio offers a holistic approach to the art of living through residential, hospitality, and product design.
The client portfolio includes global leaders and outstanding innovators who appreciate the ability to create a home that supports and improves the lifestyle chosen by their families.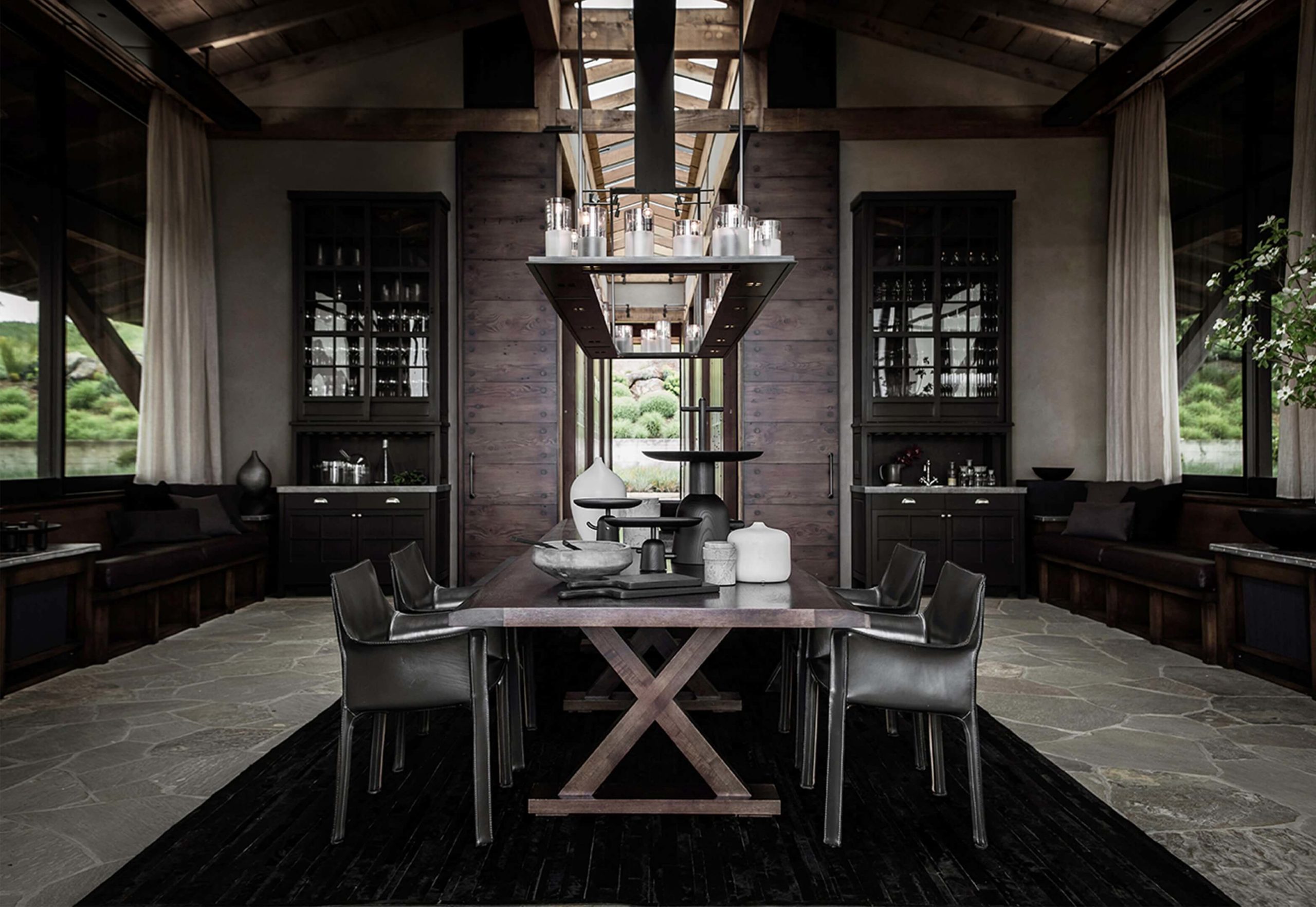 59. OLIVER M. FURTH DESIGN & DECORATION
Interior Designer Oliver M. Furth, a native of Los Angeles, is a prominent figure in his city's cultural and design communities.
Furth is known for his knowledge and expertise in both historical decorative arts and contemporary collectible design.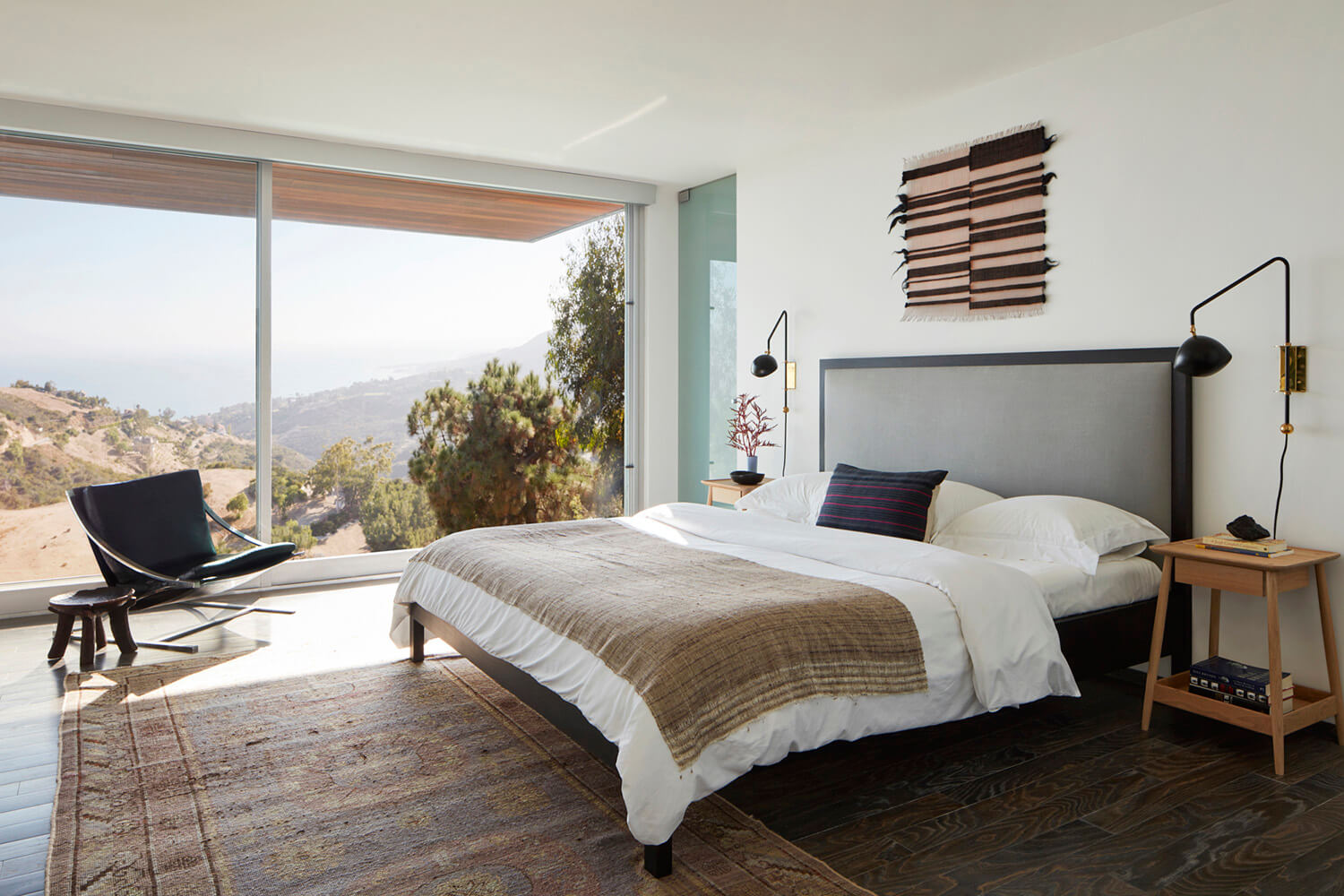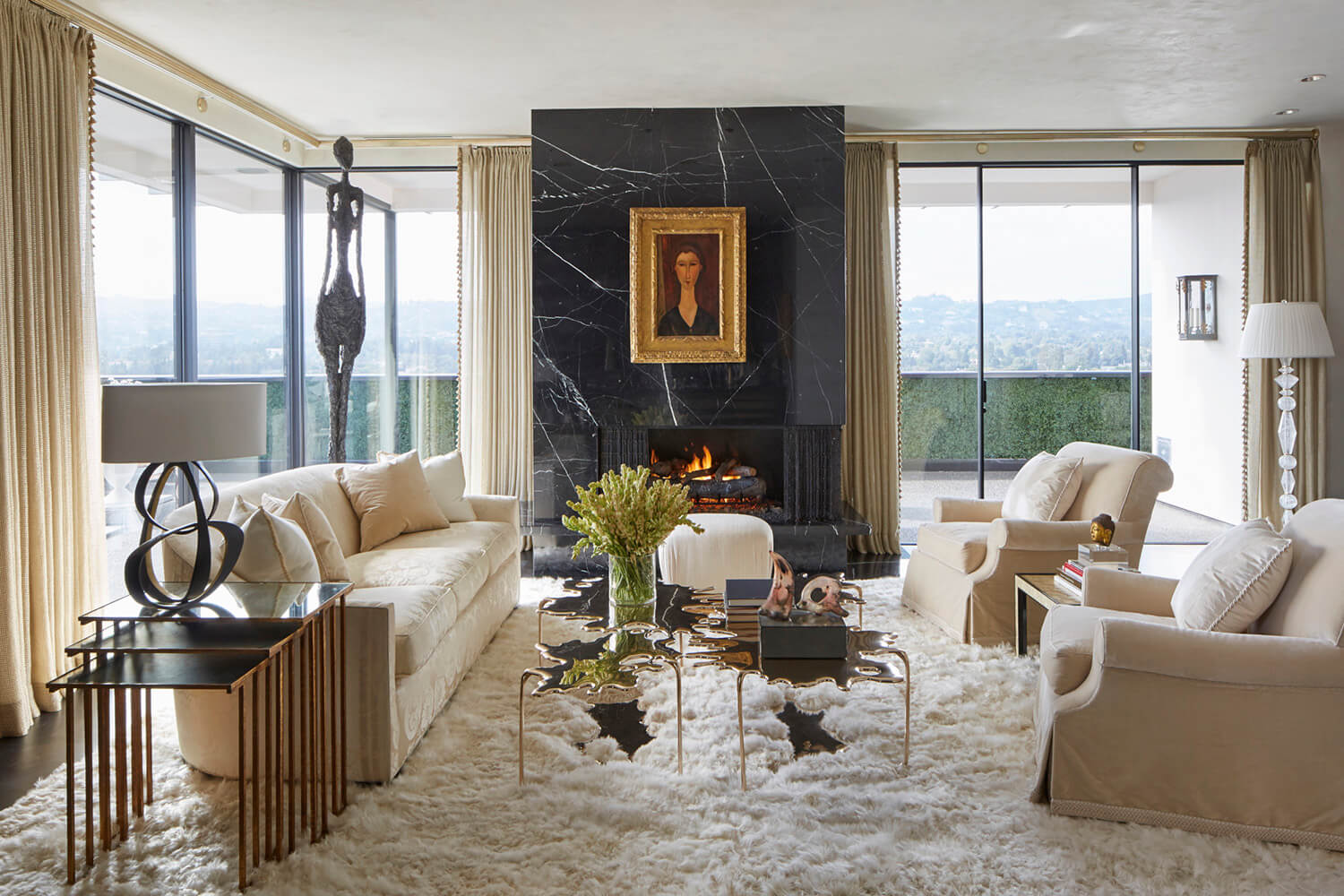 60. OLSON KUNDIG
Olson Kundig is headed by five owners – Jim Olson, Tom Kundig, Kirsten R. Murray, Alan Maskin, and Kevin Kudo-King. The firm opened a workspace in New York City in 2014 to better serve its growing list of East Coast and international clients.
The in-house interior Studio provides a full range of services, including material selection, custom furniture design, and purchasing capabilities.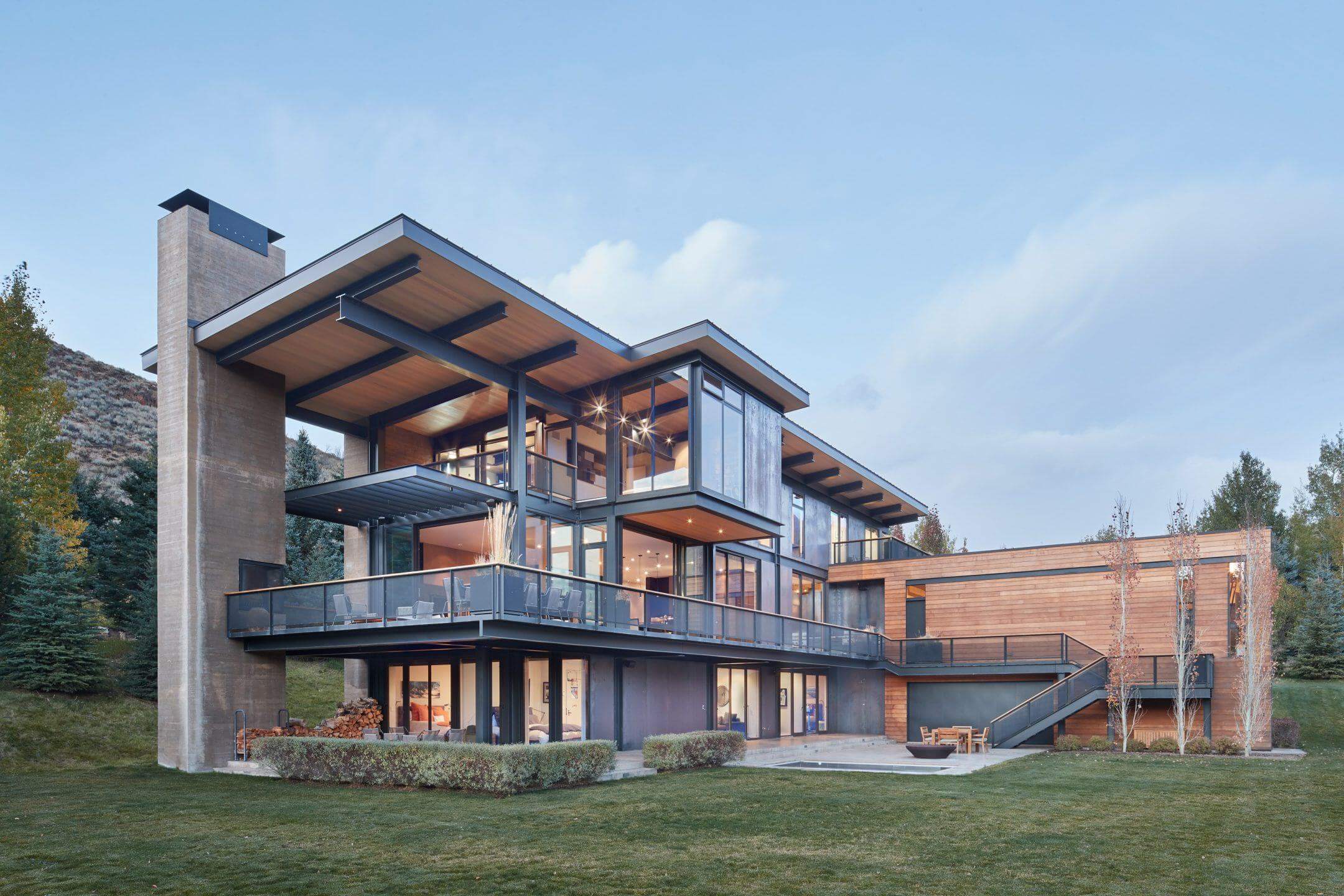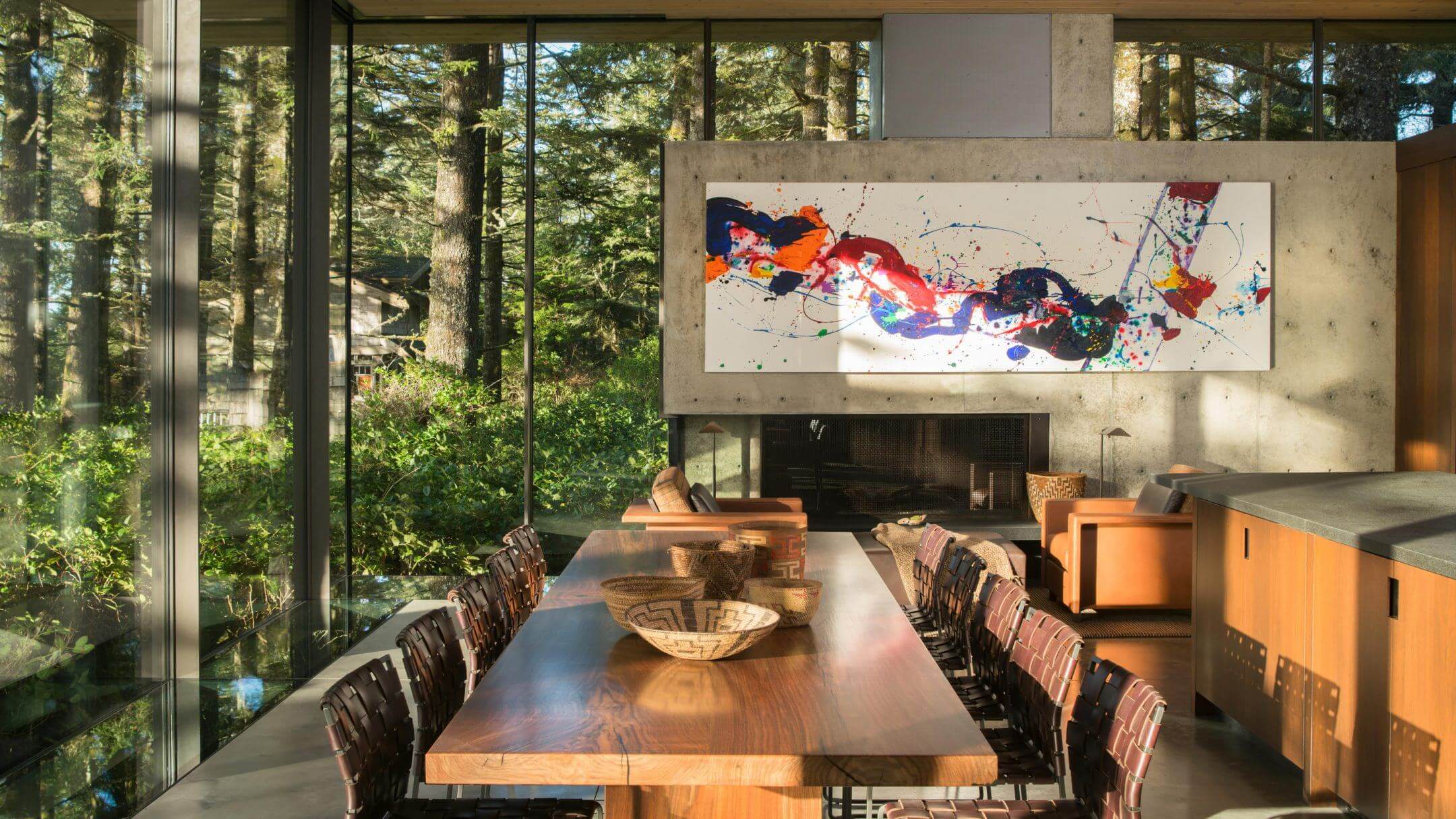 61. PATRICK MELE
Recognized for his unique approach to the world of decoration and design, Patrick Mele creates timeless environments.
With a passion for broad style, Patrick cultivates dynamic rooms that tell a stratified story based on their architecture, location, and the people who inhabit them.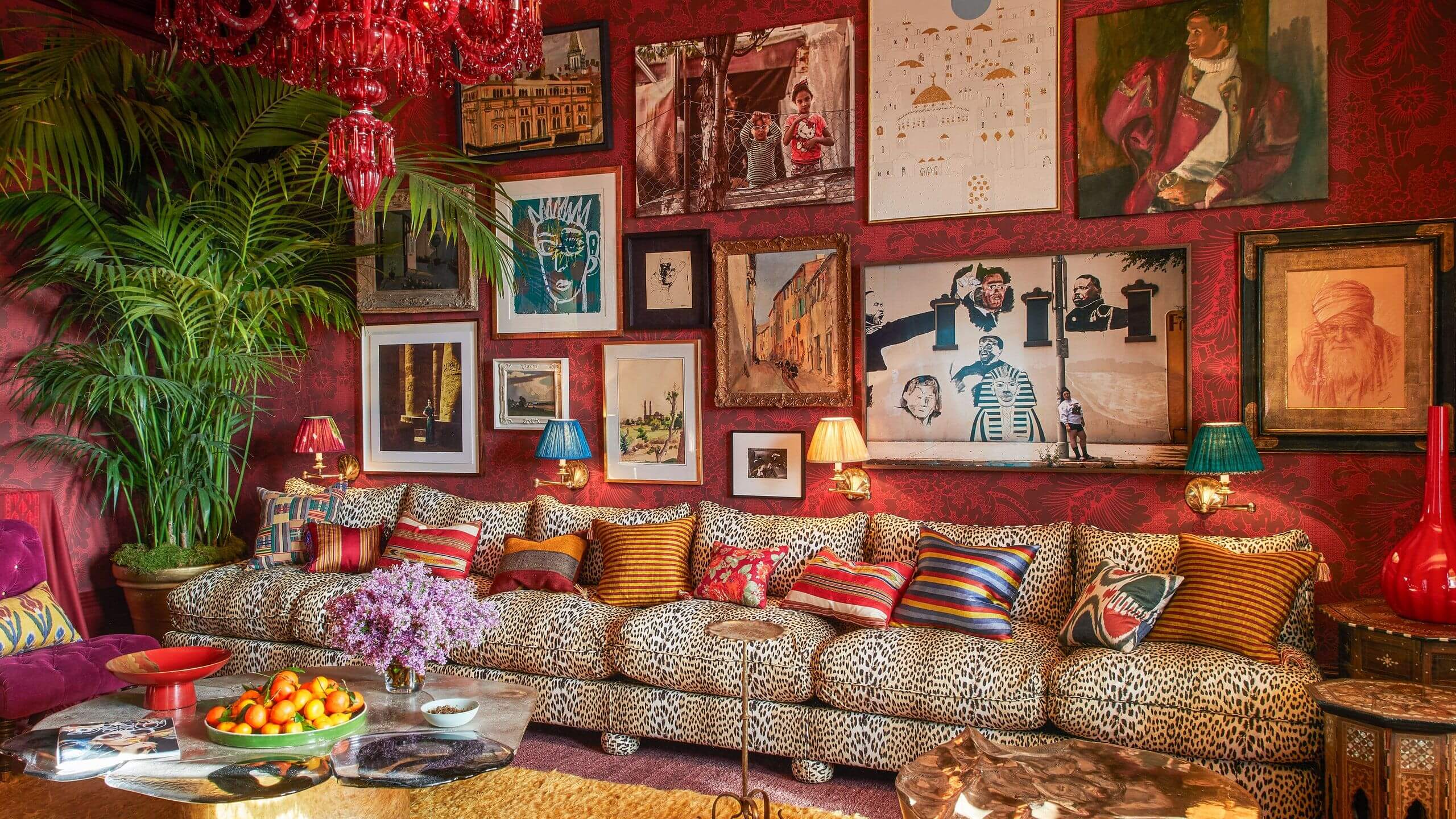 62. PIERCE & WARD
Pierce & Ward know that glamour is essential, but never at the expense of comfort. All their projects are "A Tale of Interiors," where the most transparent inspirations and the brightest futures are surrounded by undeniable beauty. These mottos swirled and swelled into a style that transcended the eclectic for an electric collective!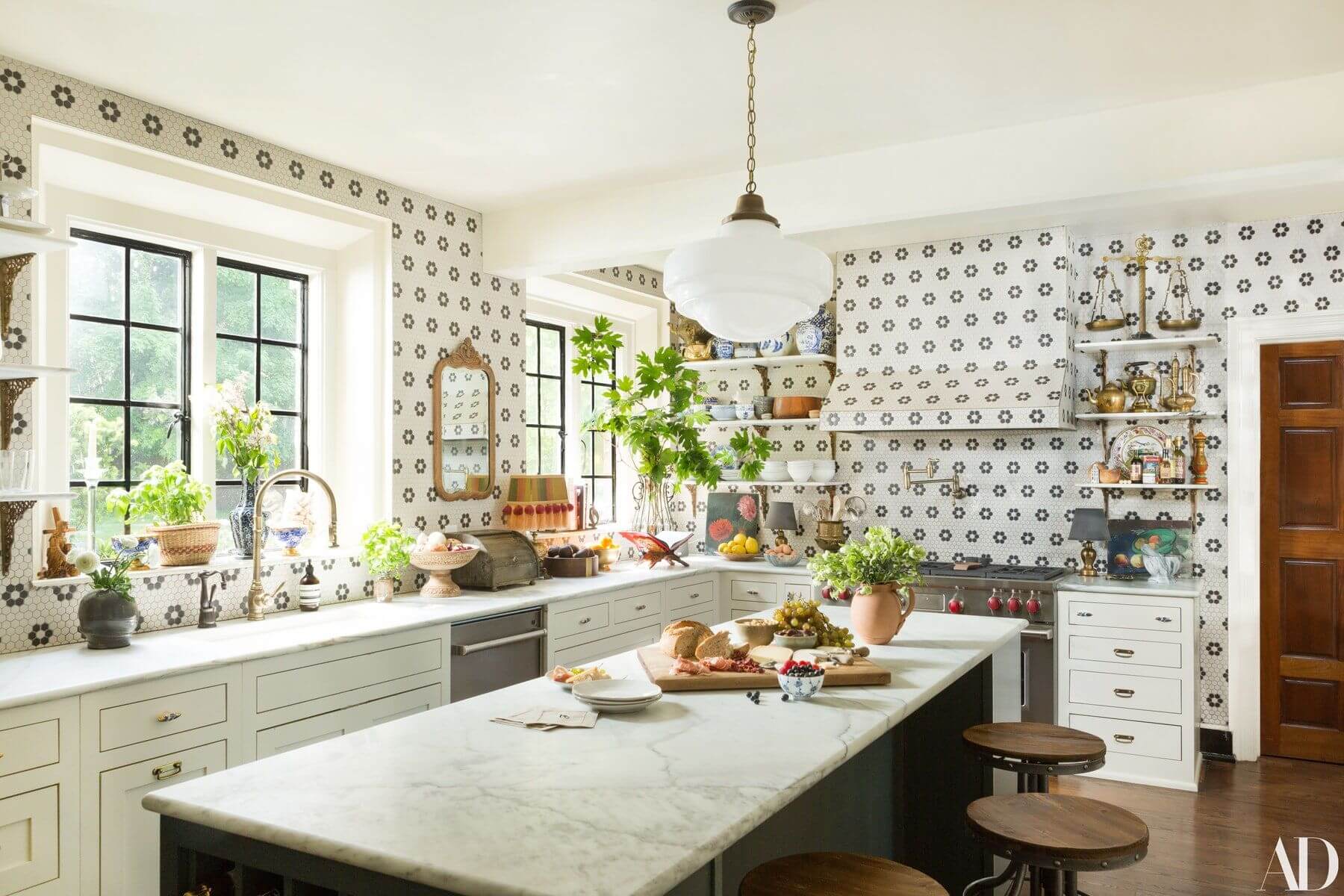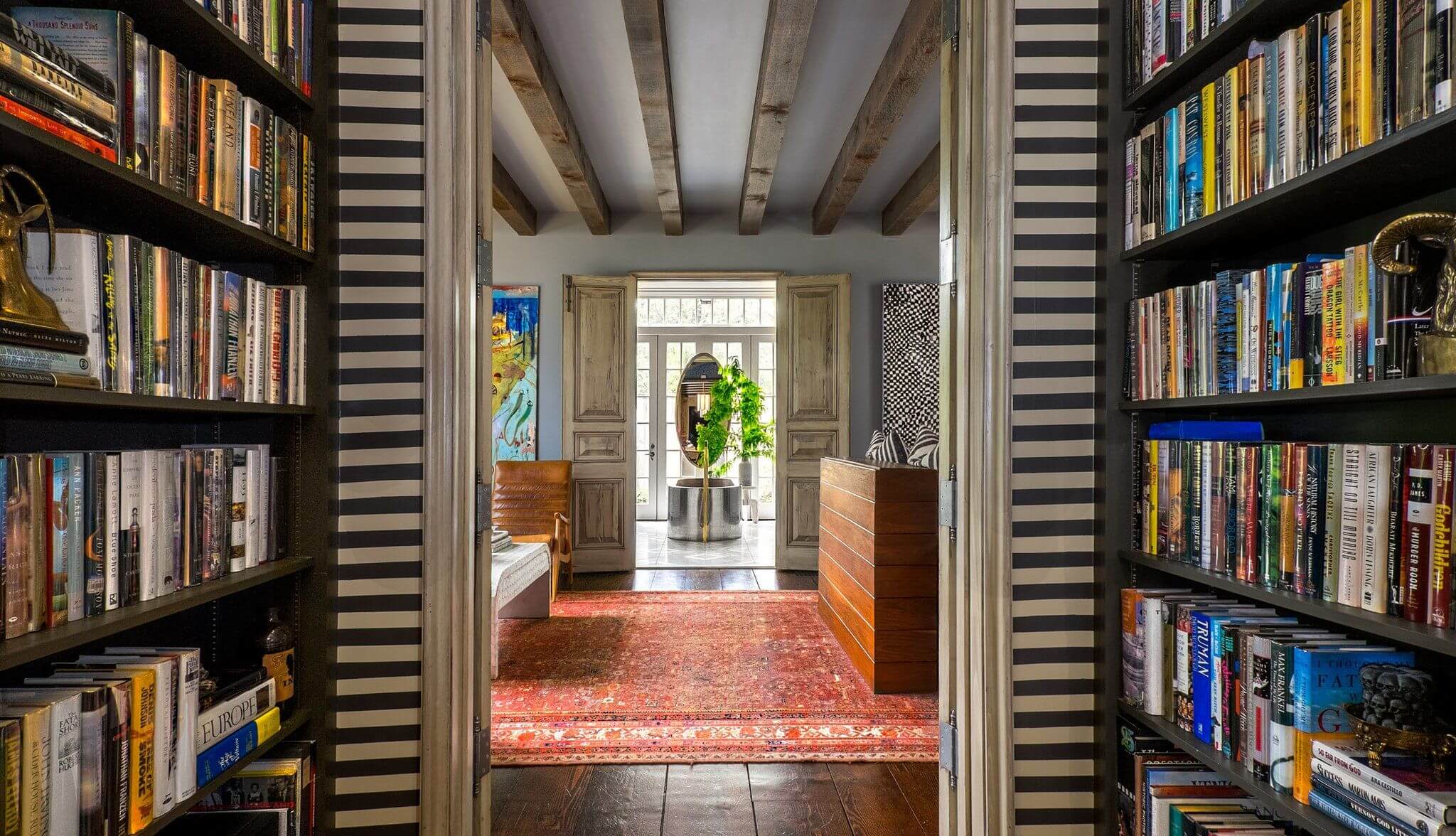 63. PIERRE YOVANOVITCH
Known for his mastery of volume and space, Pierre Yovanovitch creates unique interiors adapted to the client's personality and lifestyle. Favoring noble materials – precious woods, stone, marble, and metal – transforms space into a visually powerful example of elegant harmony.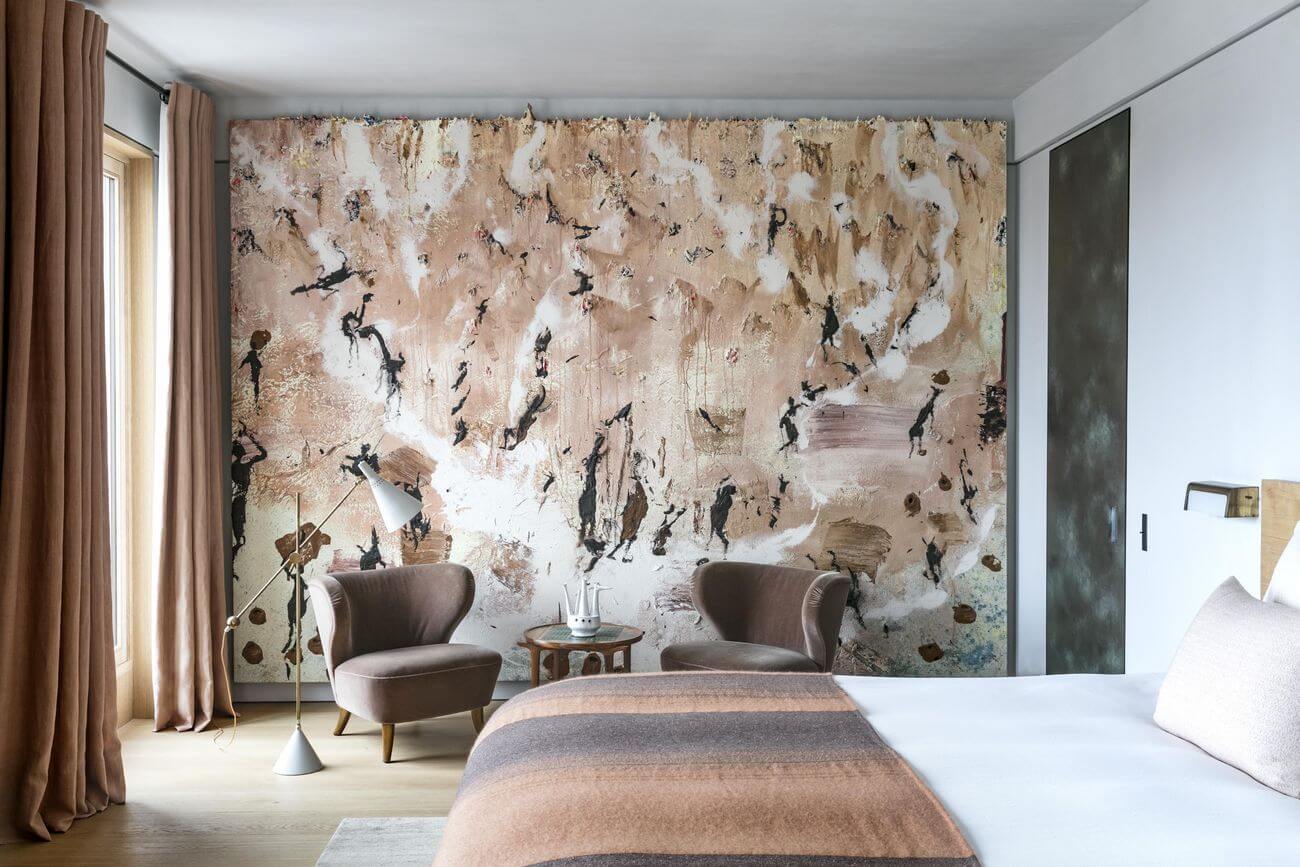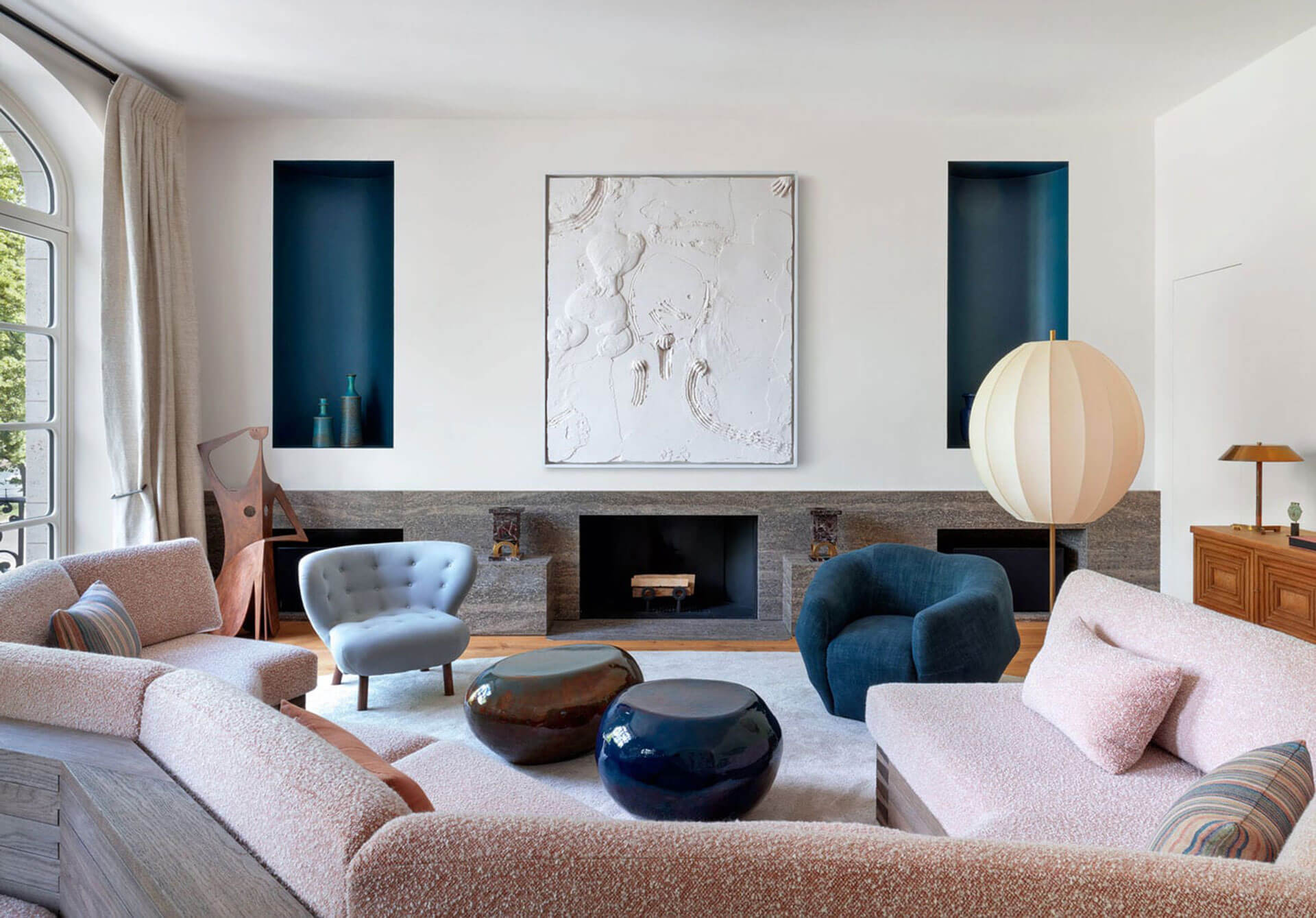 64. RAFAEL DE CÁRDENAS LTD
Rafael de Cárdenas, founded in 2006, is an interdisciplinary practice in design and creative direction.
The Studio works globally, specializing in residential and commercial interiors, architecture, furniture design, art advisory, and brand development.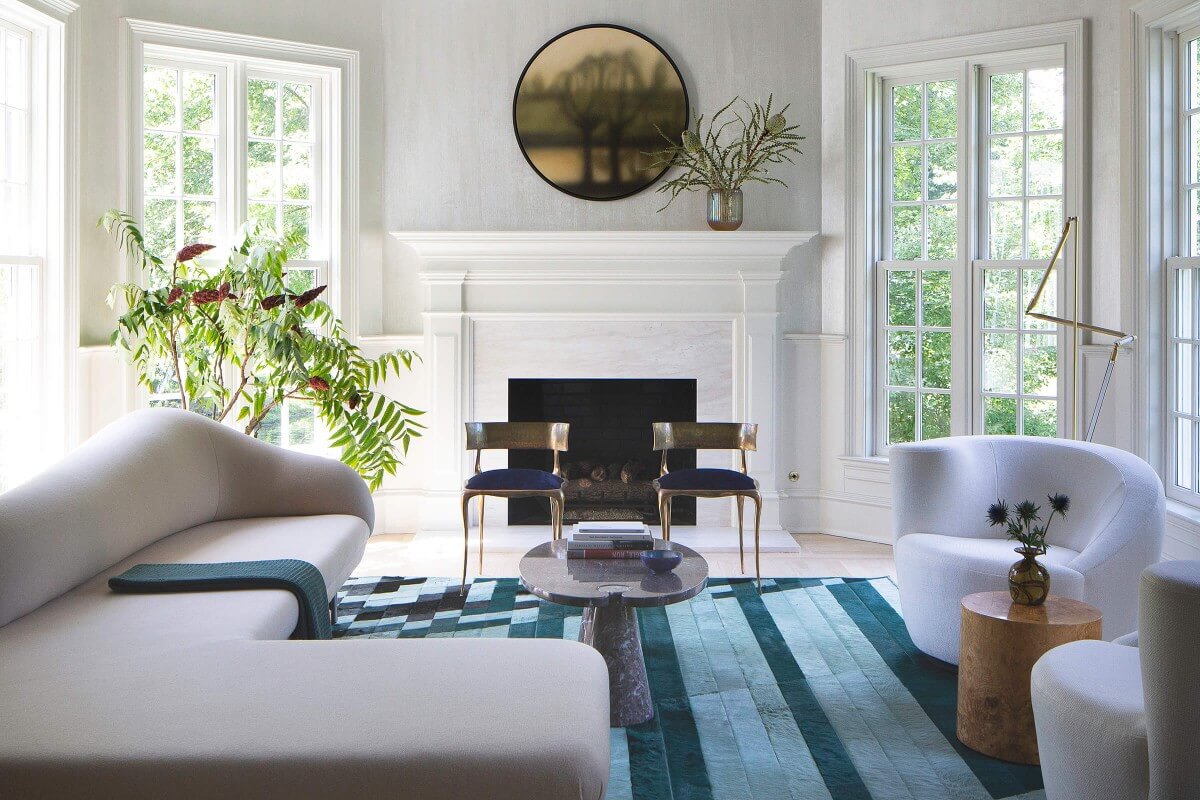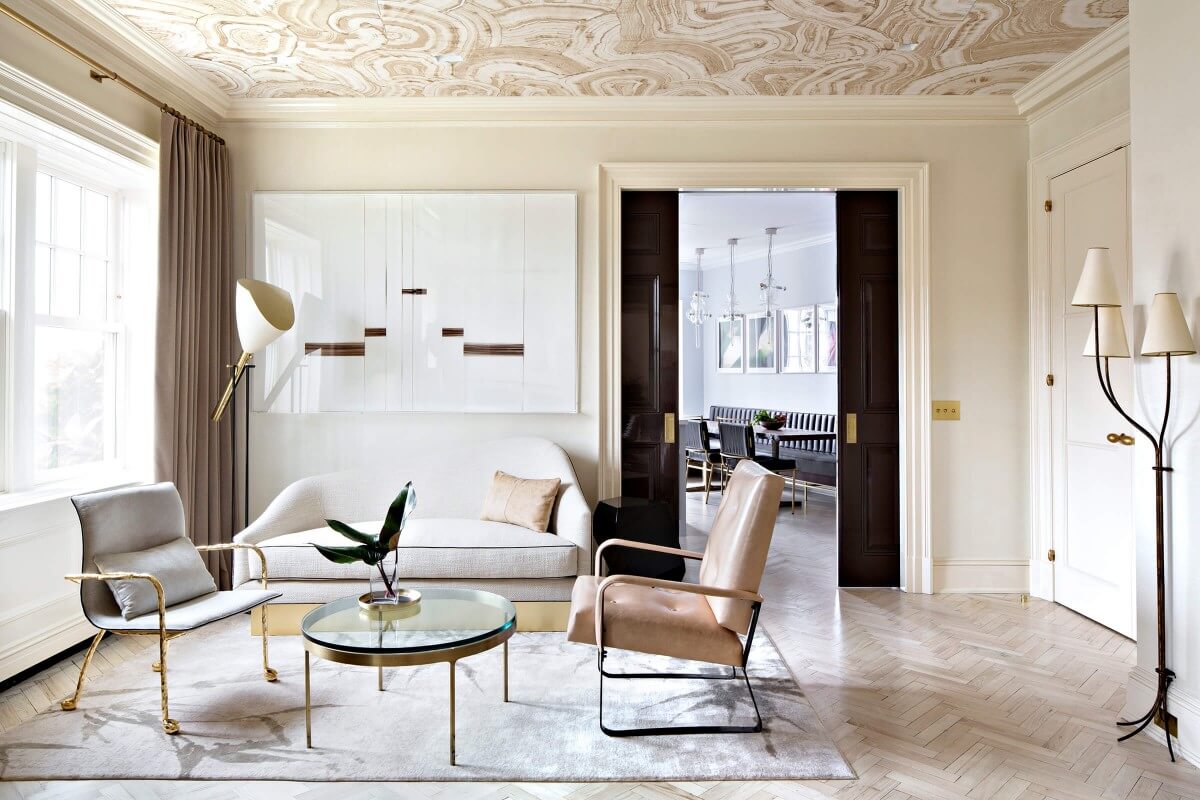 65. REATH DESIGN
Founded by Frances Merrill in 2009, Reath Design is known for creating immersive interiors that tell the story of its inhabitants and enhance the place's experience. The Studio's work focuses on private residences, hotels, restaurants, and spaces for relaxation and leisure.
At the center of the Studio's approach is the love for colors, patterns, and textiles. It manifests itself in the desire to create spaces that are both warm and elegant.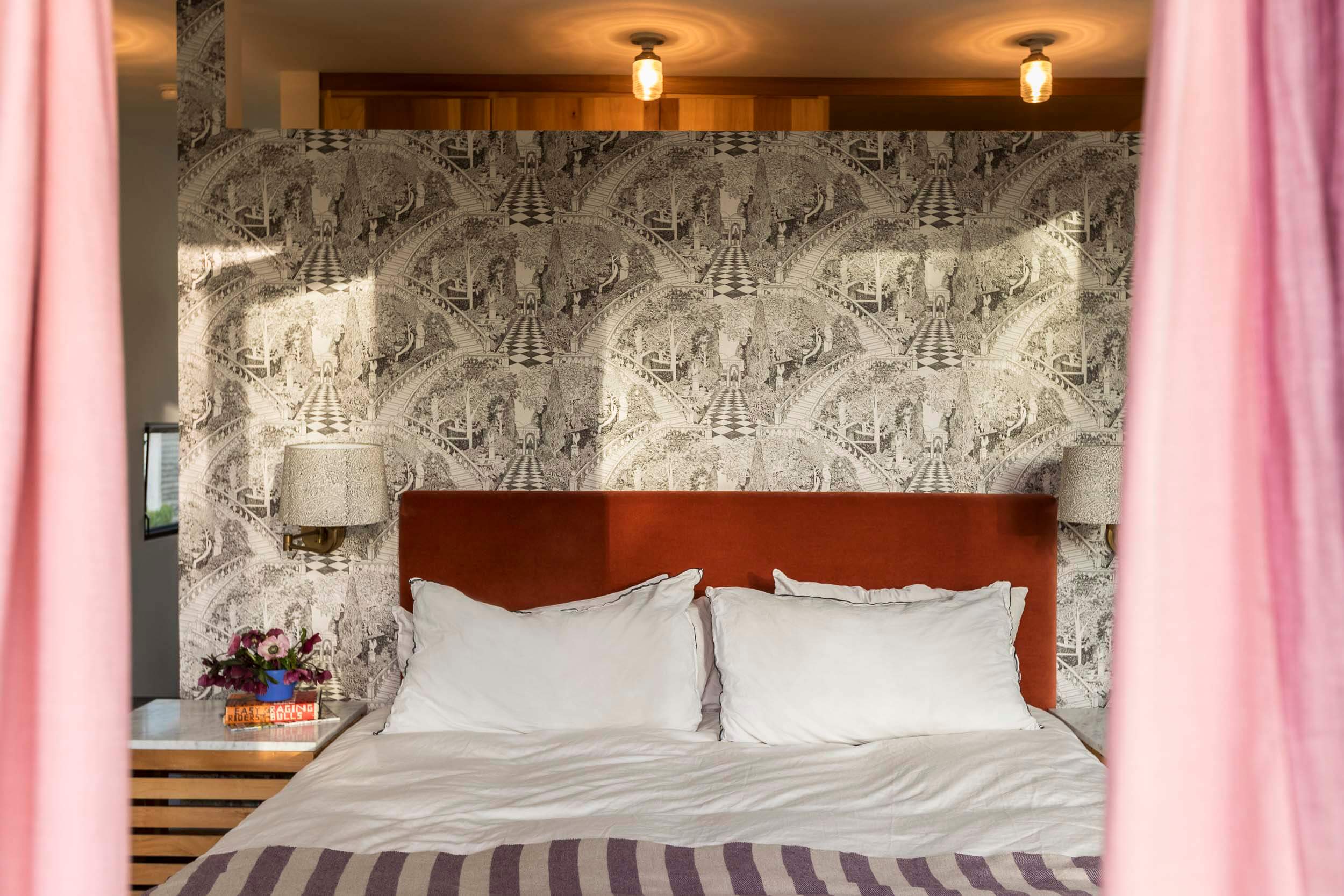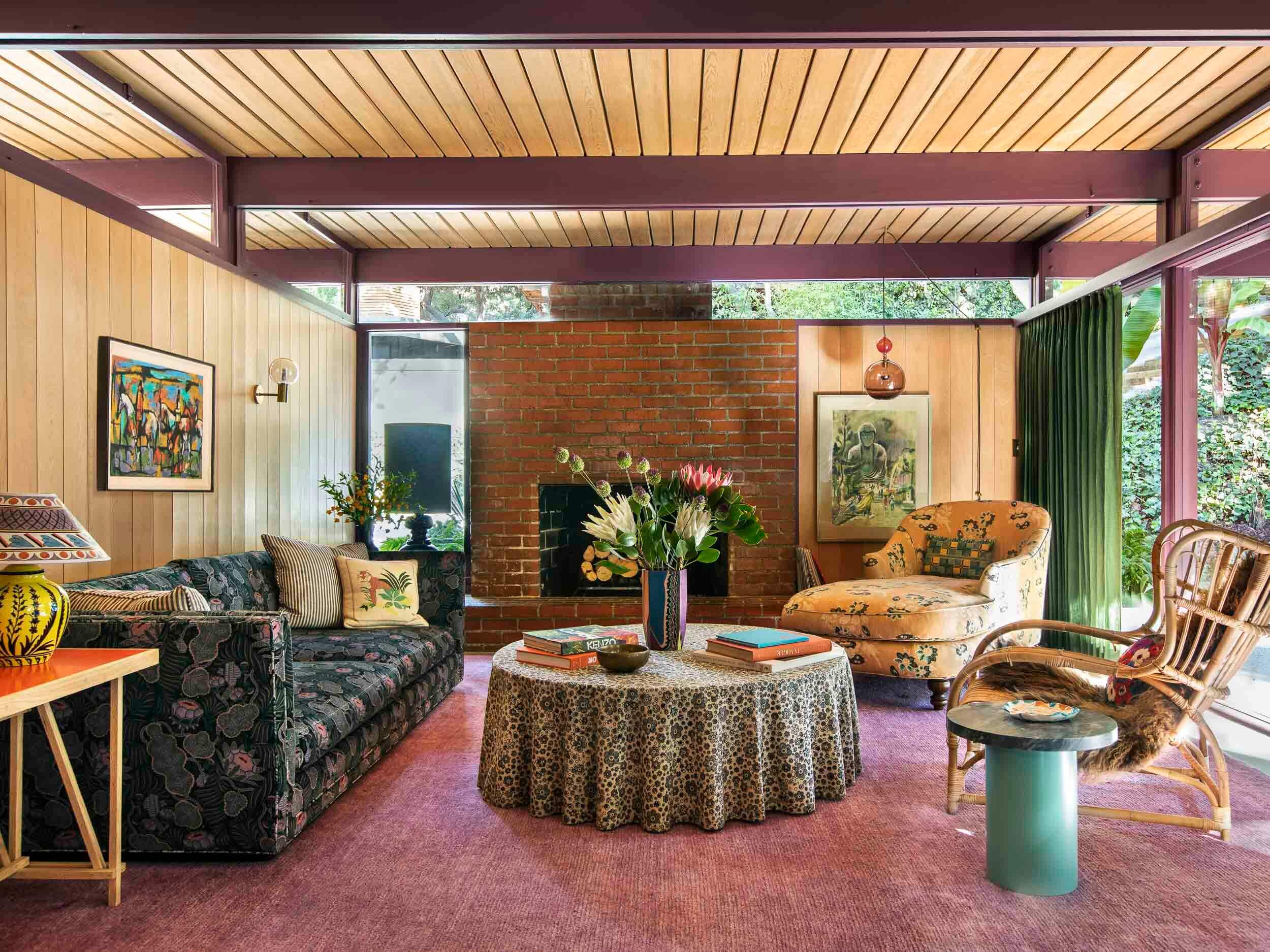 66. REDD KAIHOI
Miles Redd embarked on his interior design career after graduating from NYU, where he honed his skills.
He is known for his peculiar brand of welcoming glamour. His unique aesthetic vision is characterized by playful blends of high and low, invigorated with whimsical splashes of color and modern gestures.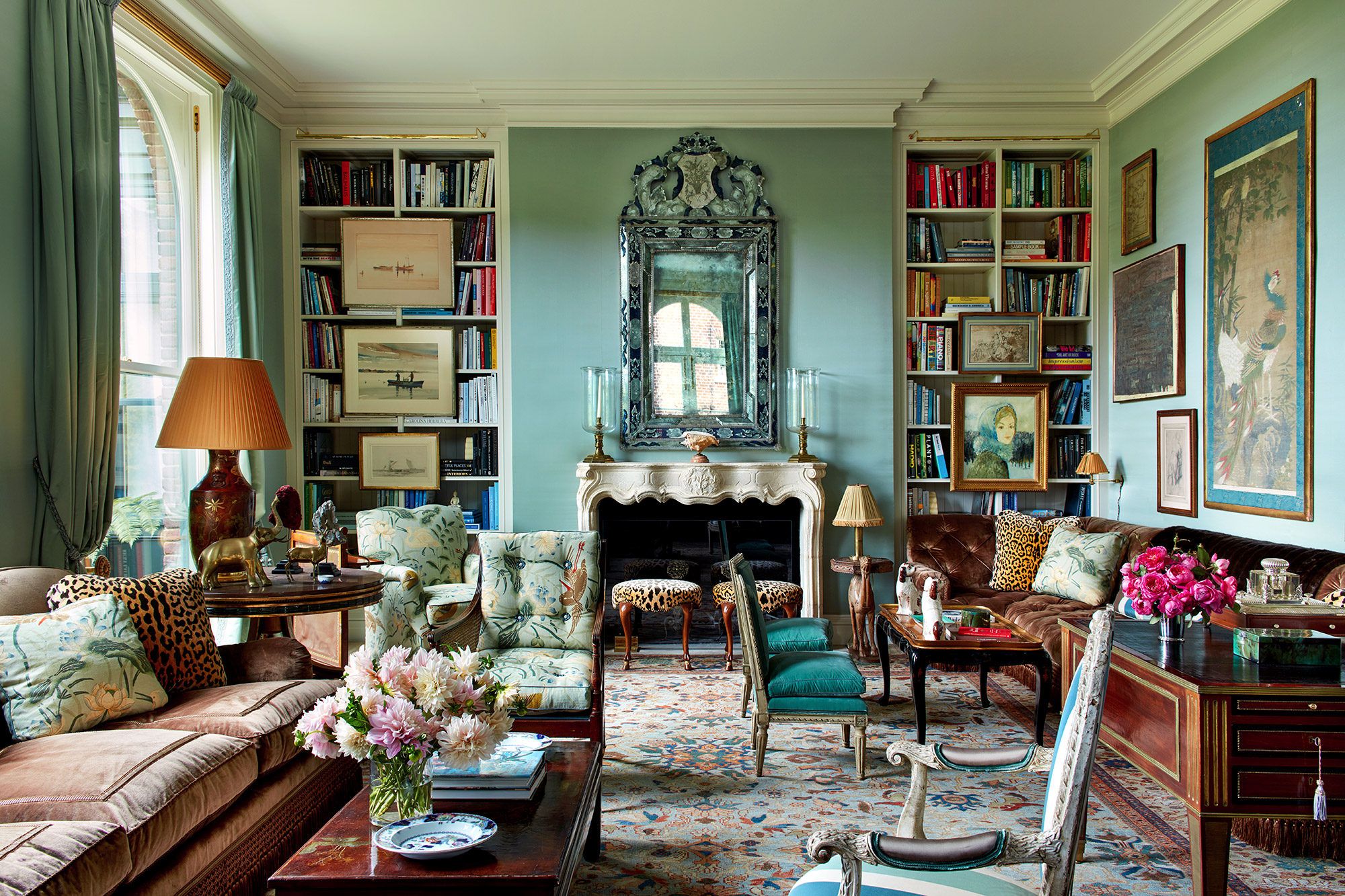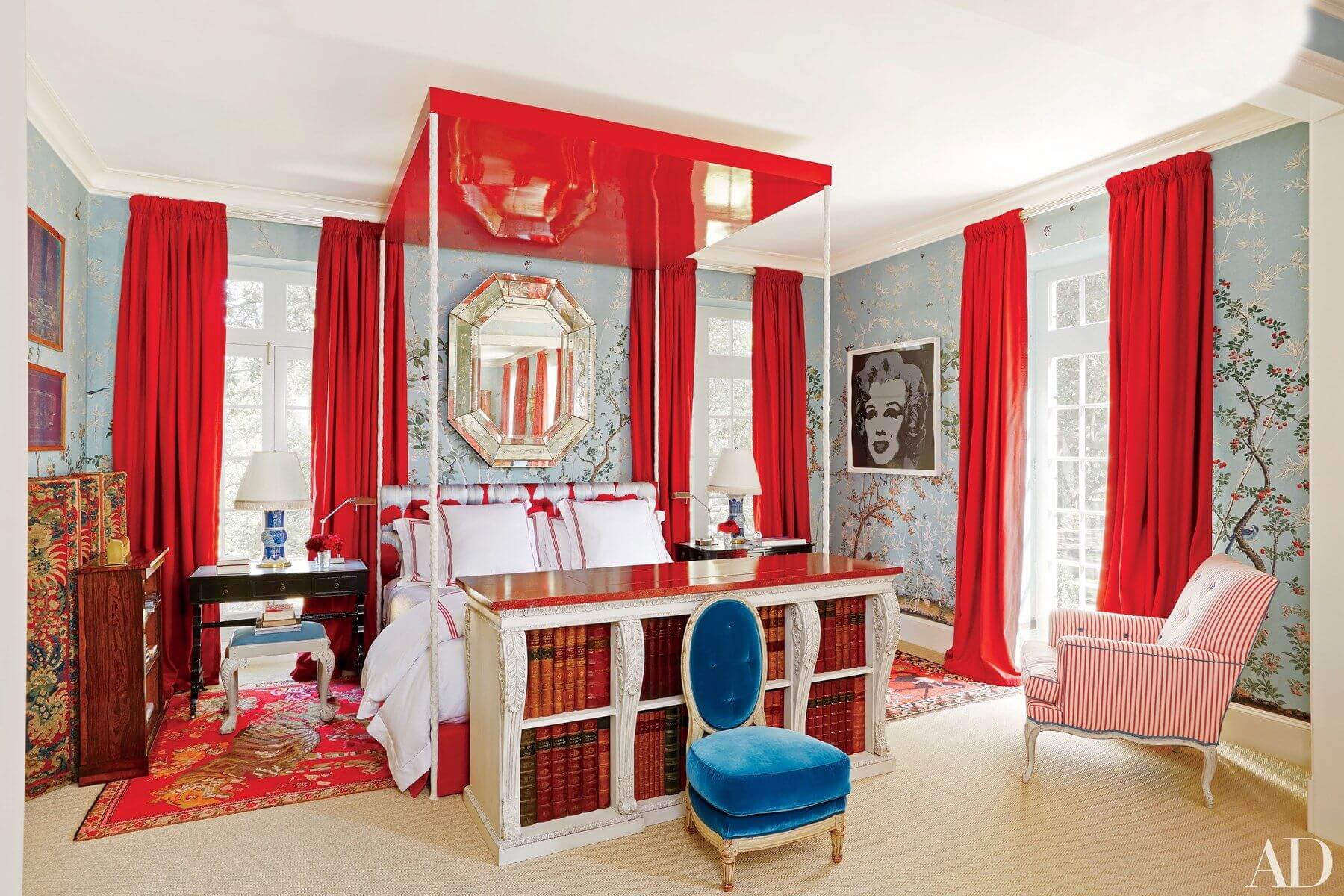 67. ROBERT STILIN
Robert Stilin is known for effortlessly combining clean, crisp architecture with custom upholstery, antique and antique furniture, and modern and contemporary art to create casually elegant homes that are warm, comfortable, and very livable.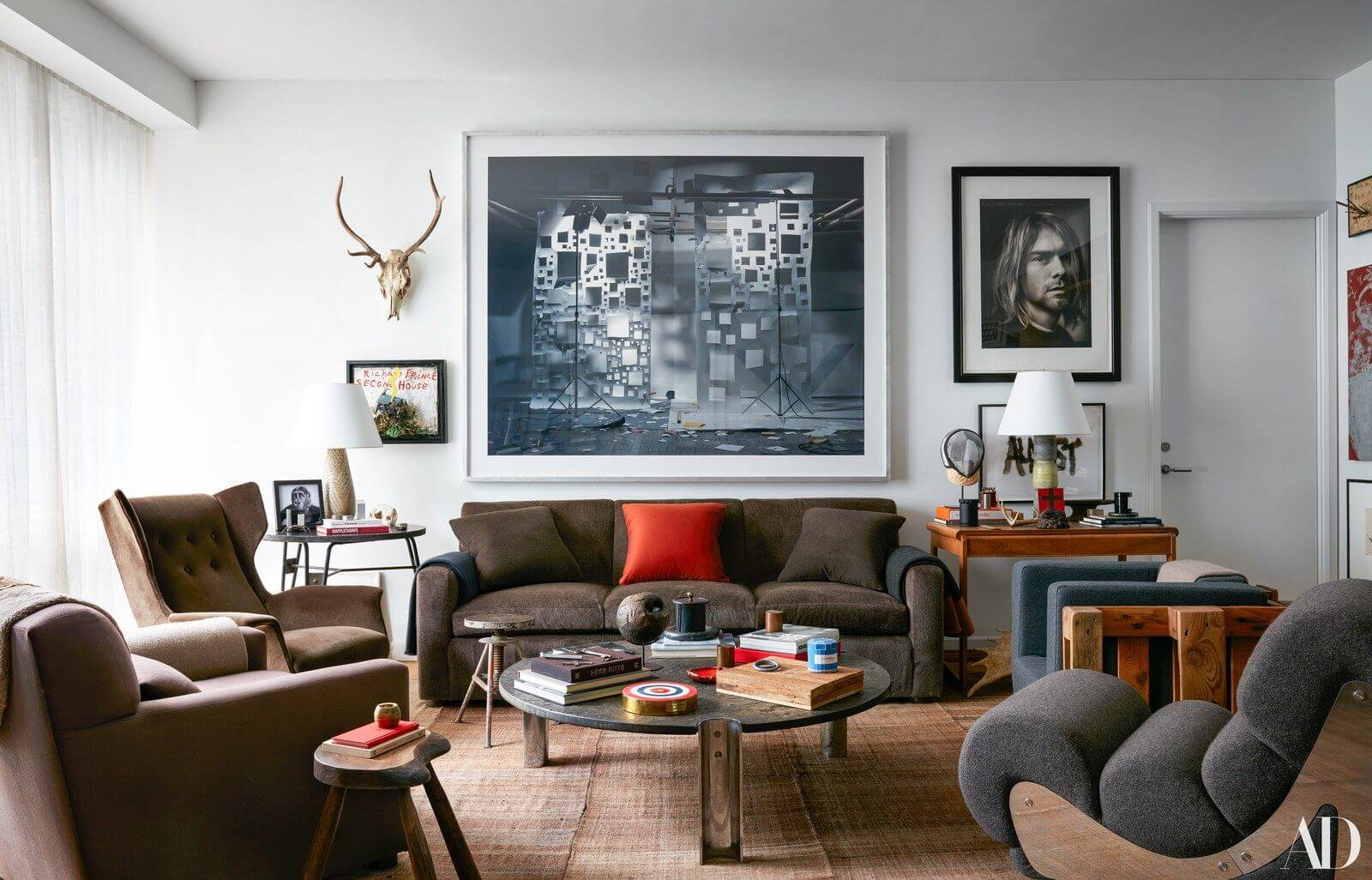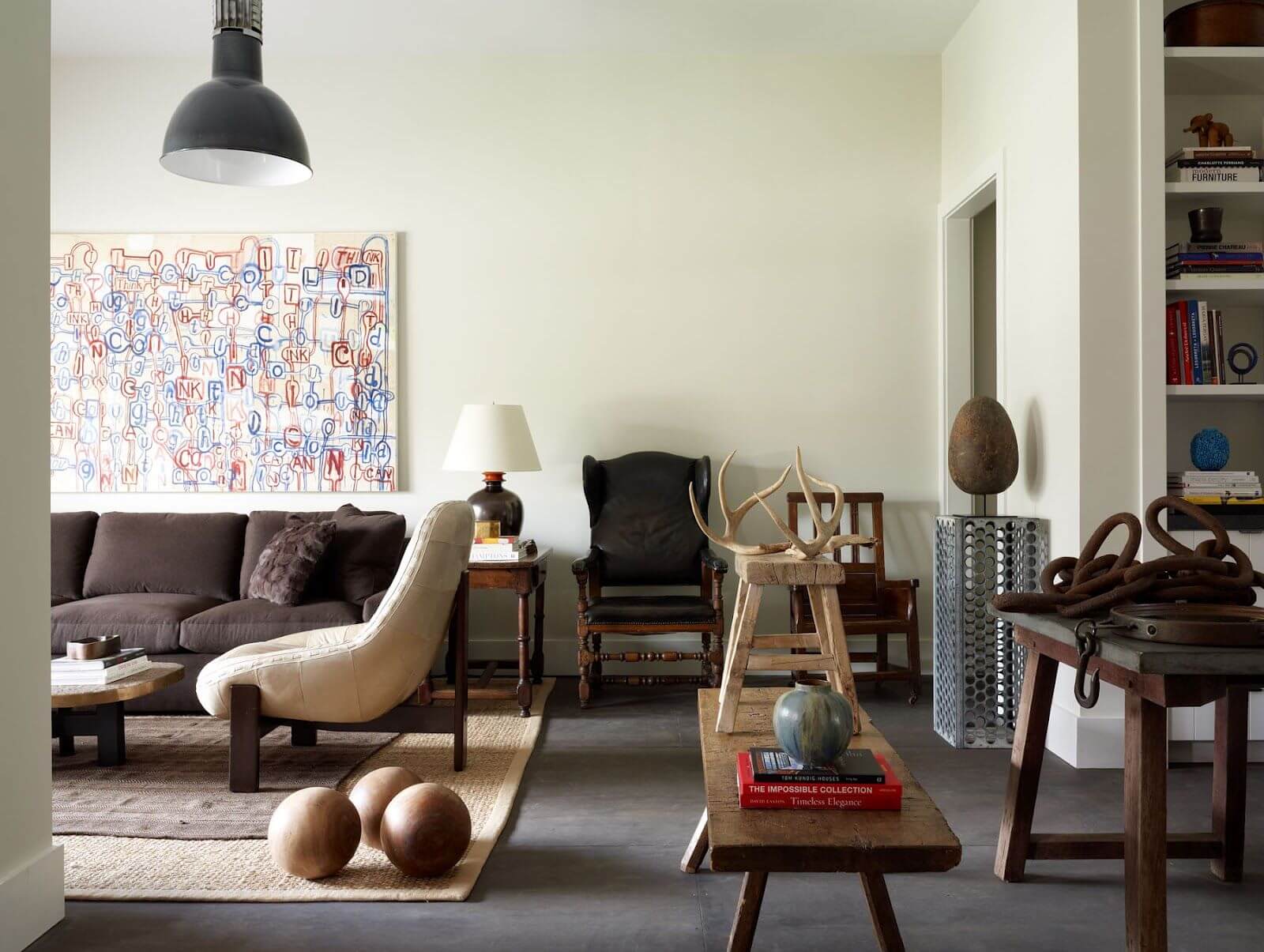 68. ROMAN AND WILLIAMS BUILDINGS AND INTERIORS
Roman and Williams Studio, founded in 2002, is a design studio known for its work in hotels, restaurants, commercial spaces, homes, product design, and, more recently, cultural work.
Their work used a range of ideas, materials, objects, and references – from the unexpected to the lineage – and instilled with a high narrative sense.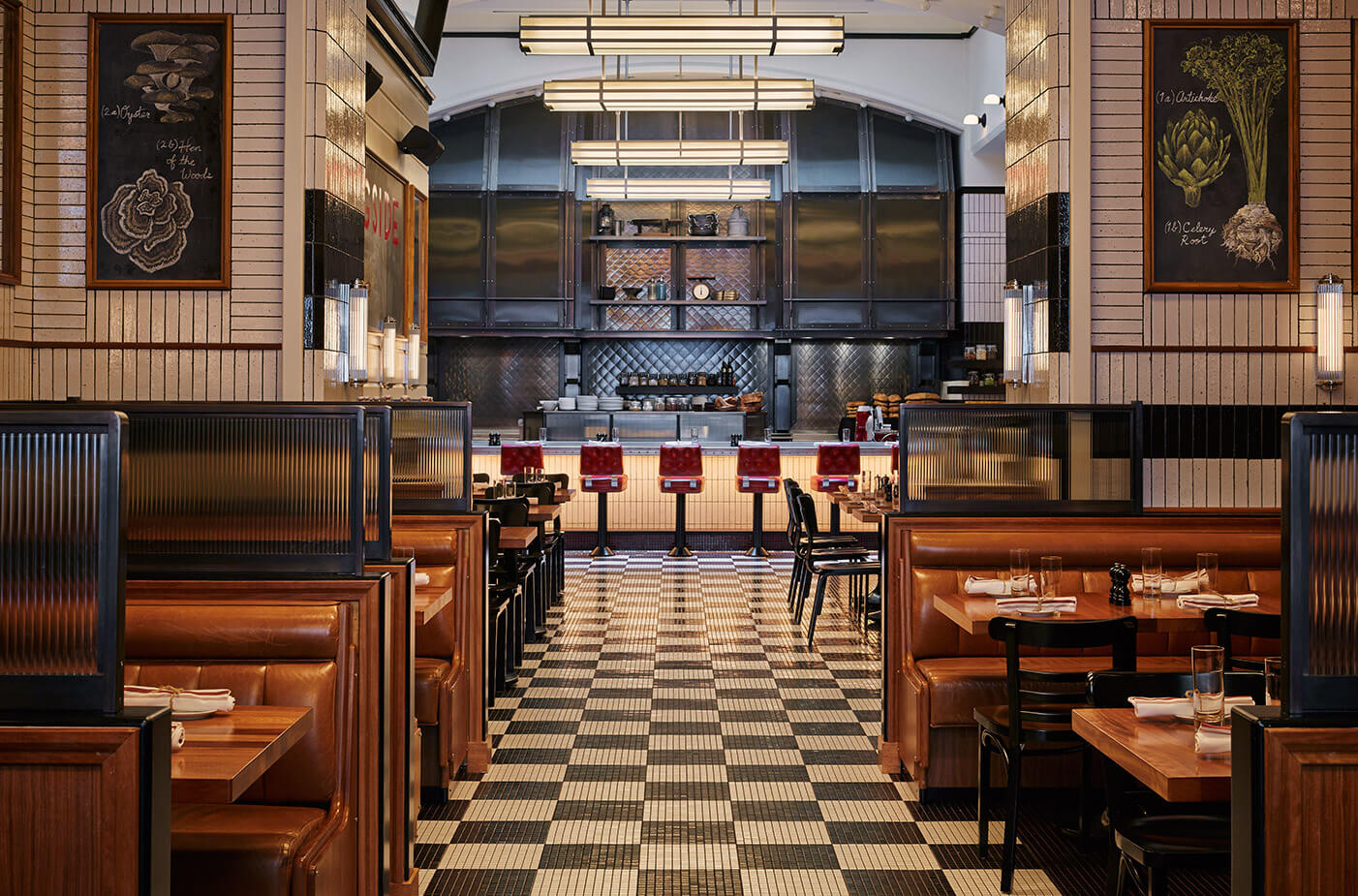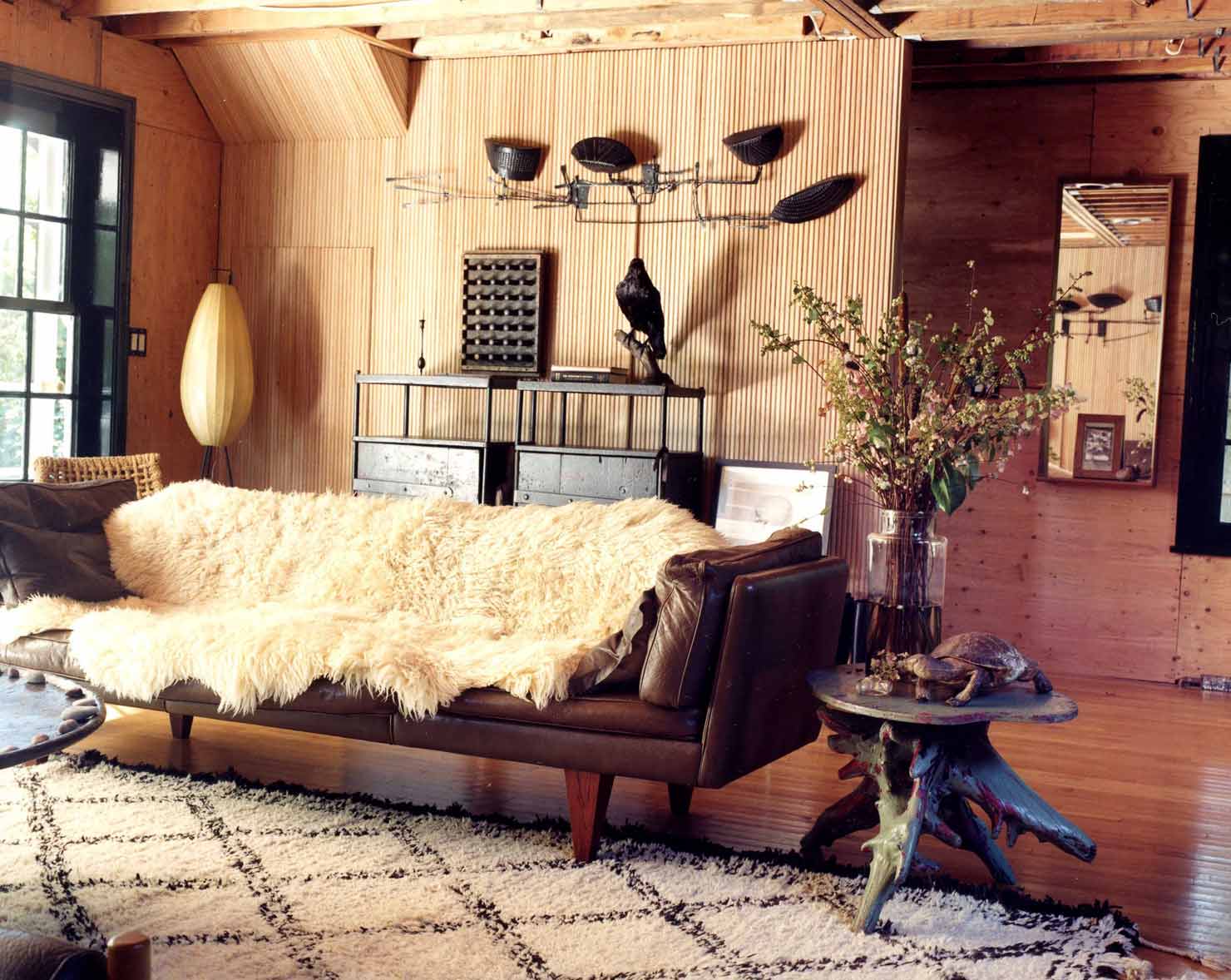 69. ROMANEK DESIGN STUDIO
Romanek Design Studio was created to offer custom architectural, design, and project management solutions to a wide range of commercial and residential clients.
Romanek Design Studio presents new and exciting designs for the most demanding clients. The Studio team has the creativity, passion for detail, and global resources to help clients achieve their dream space.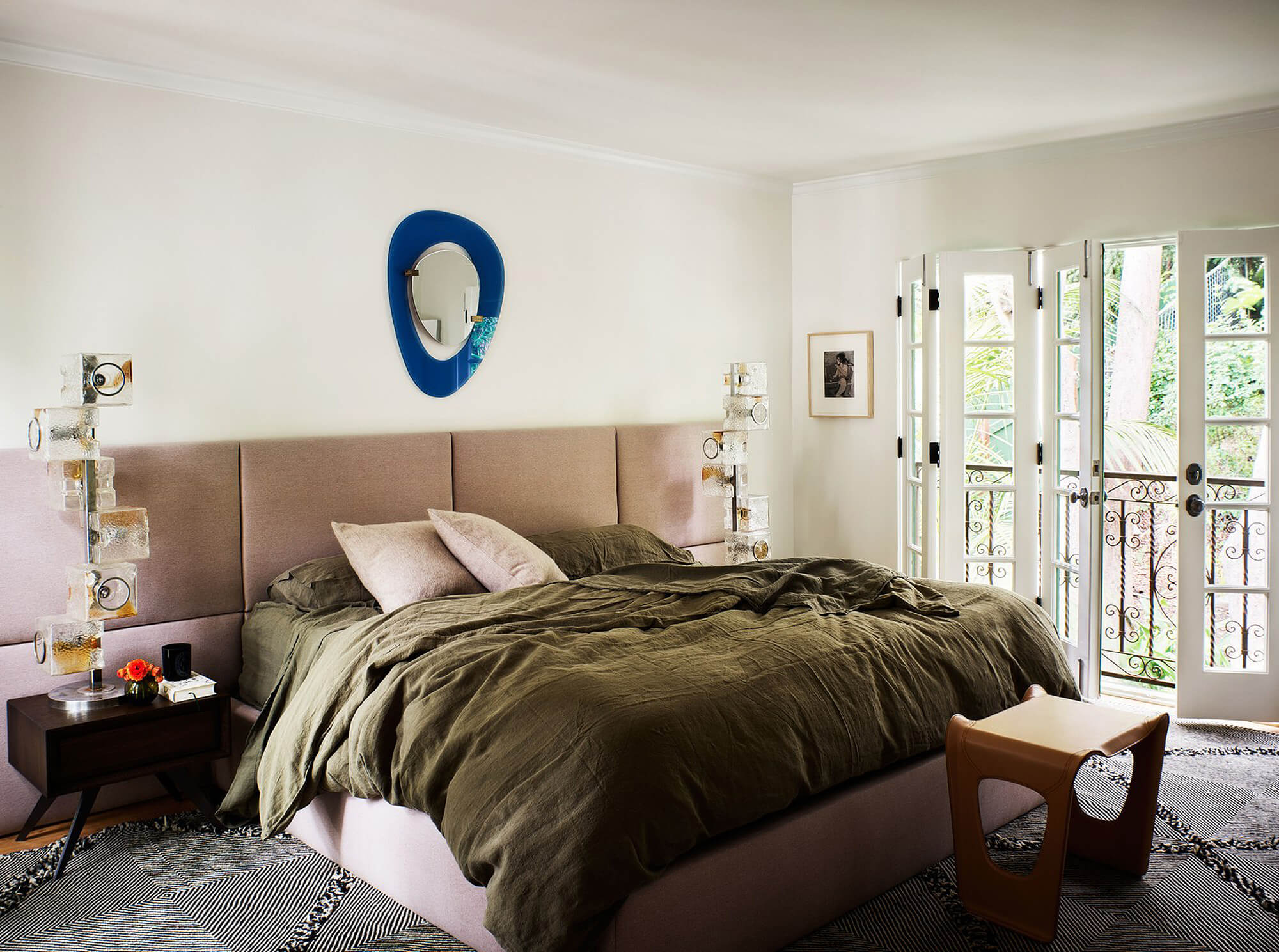 70. RP MILLER
Founded by Rodman Primack, RP Miller is a global design company serving clients in the United States, Europe, Latin America, and Asia.
Always driven by Rodman's passion for great design, contemporary art, and essential furniture, the projects range from the new construction of a complex to the remodeling of a house. The company is attentive to detail and uncompromising quality and establishes a close working relationship between the client and the designer.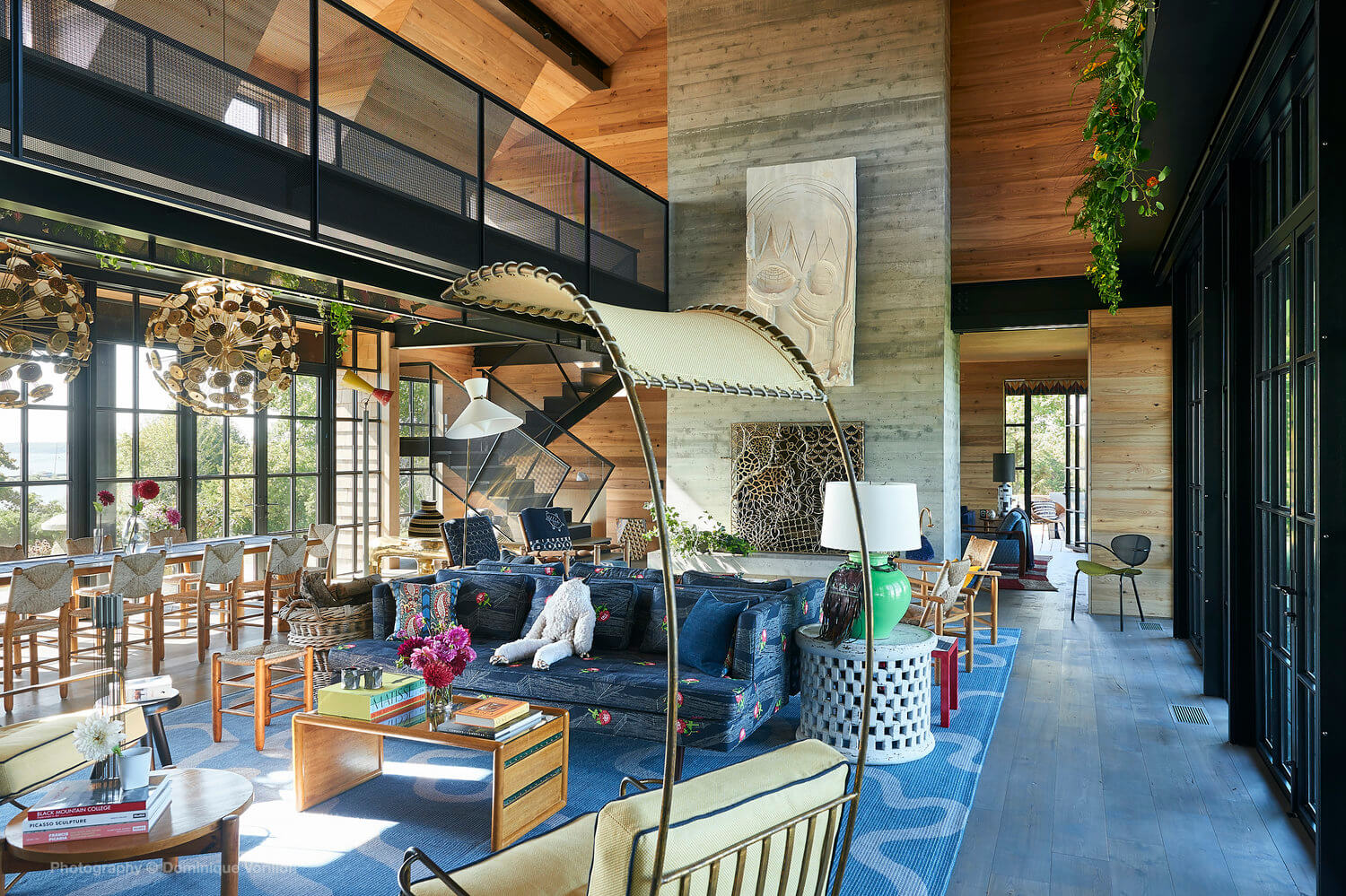 71. S. R. GAMBREL INC.
Steven Gambrel is the founder and president of S.R. Gambrel, Inc. in 1996, an influential interior design company specializing in residential and commercial projects as well as custom products and furniture.

Steven has been recognized for his endless dedication to creating highly personalized interiors and architectural details for each project. The designer serves each client's needs with his passion for timeless, comfortable homes that improve with age.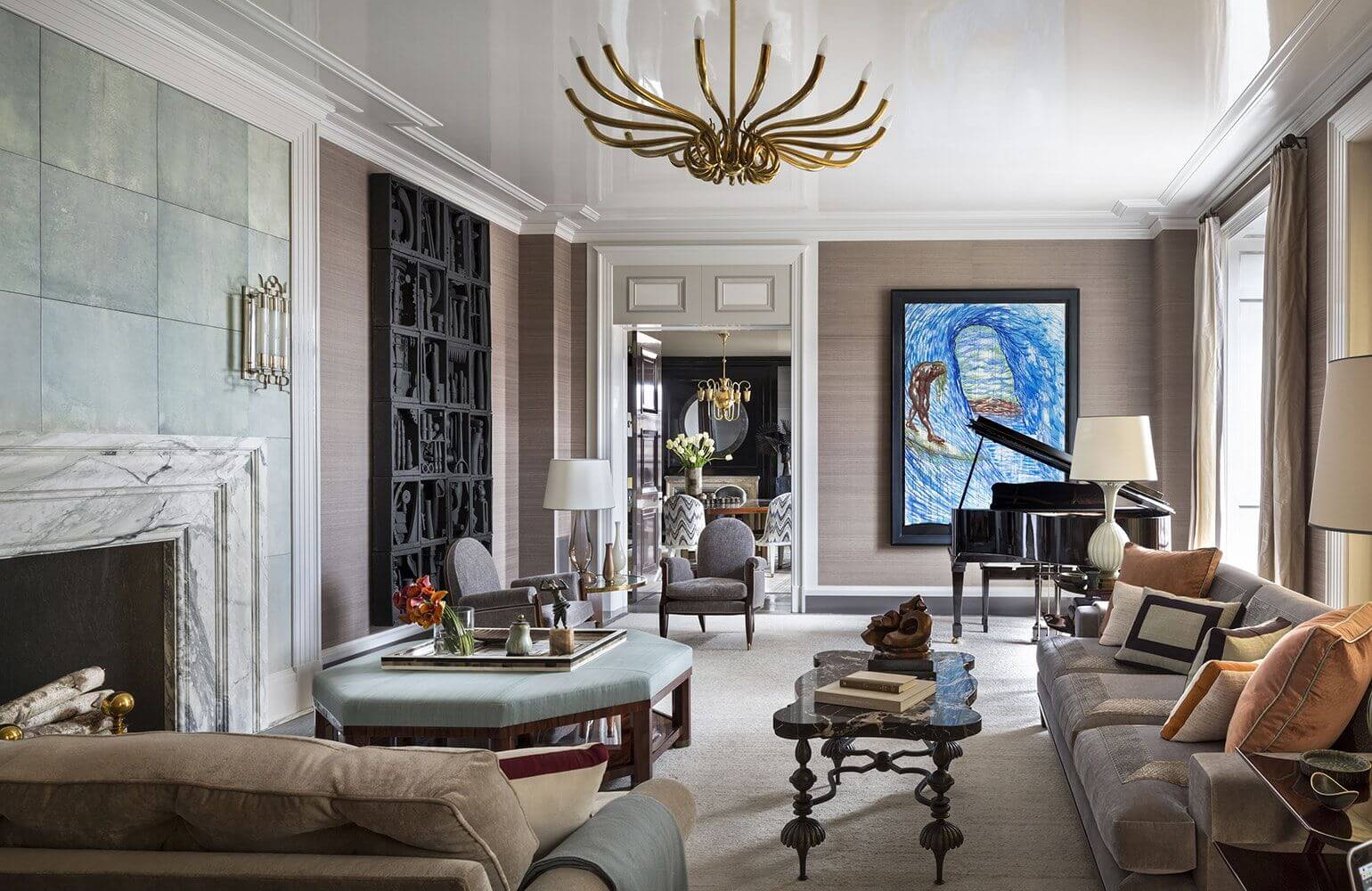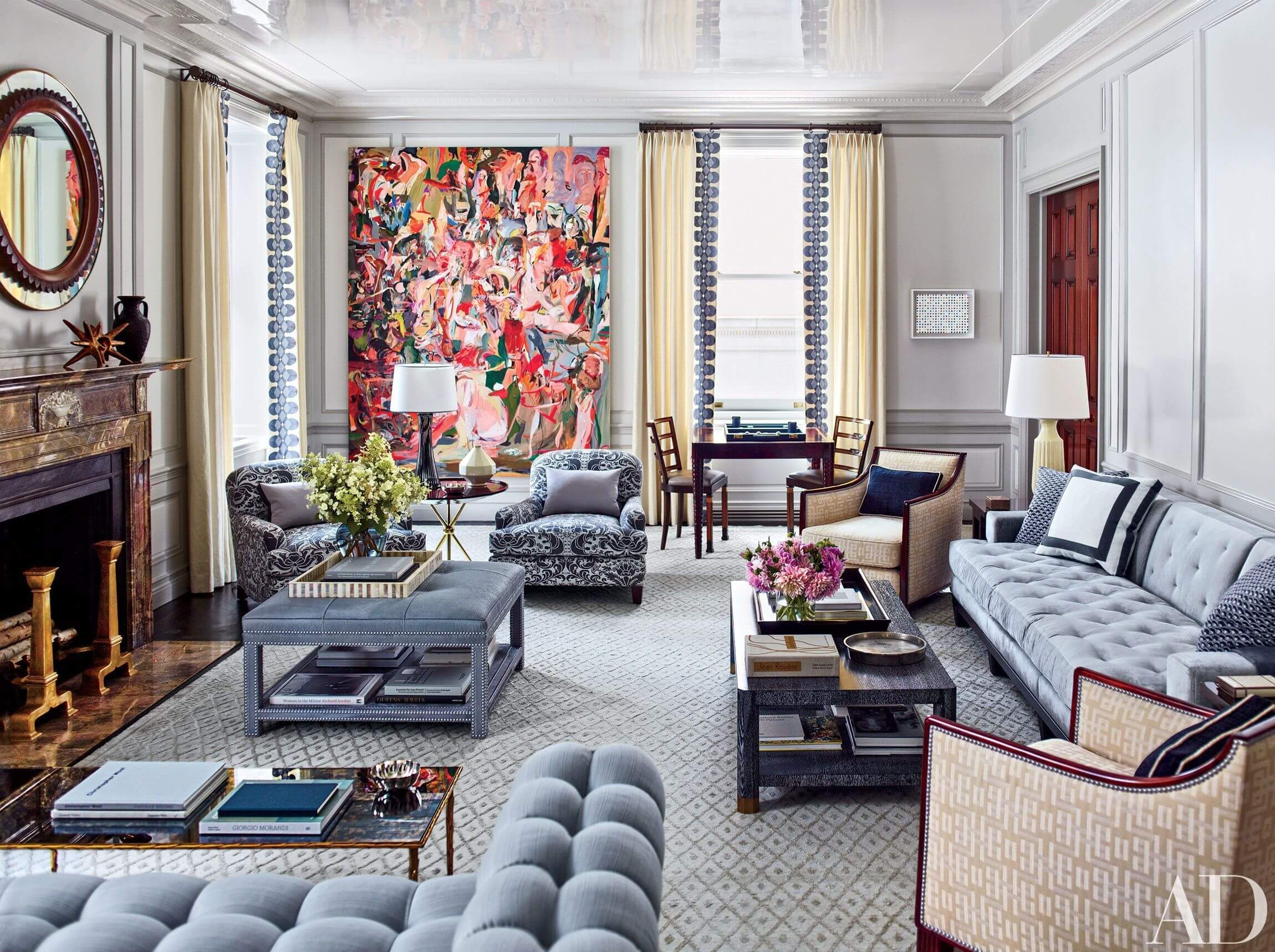 72. SAWYER | BERRSON
Sawyer | Berson, founded in 1999 by Brian Sawyer and John Berson, is an interdisciplinary firm that practices architecture, landscape architecture, and interior design.
The office work includes private houses and gardens, apartments, townhouses, urban roof terraces, and commercial and institutional projects.
The firm works in various styles and seeks to achieve unique designs in both traditional and modern vocabularies.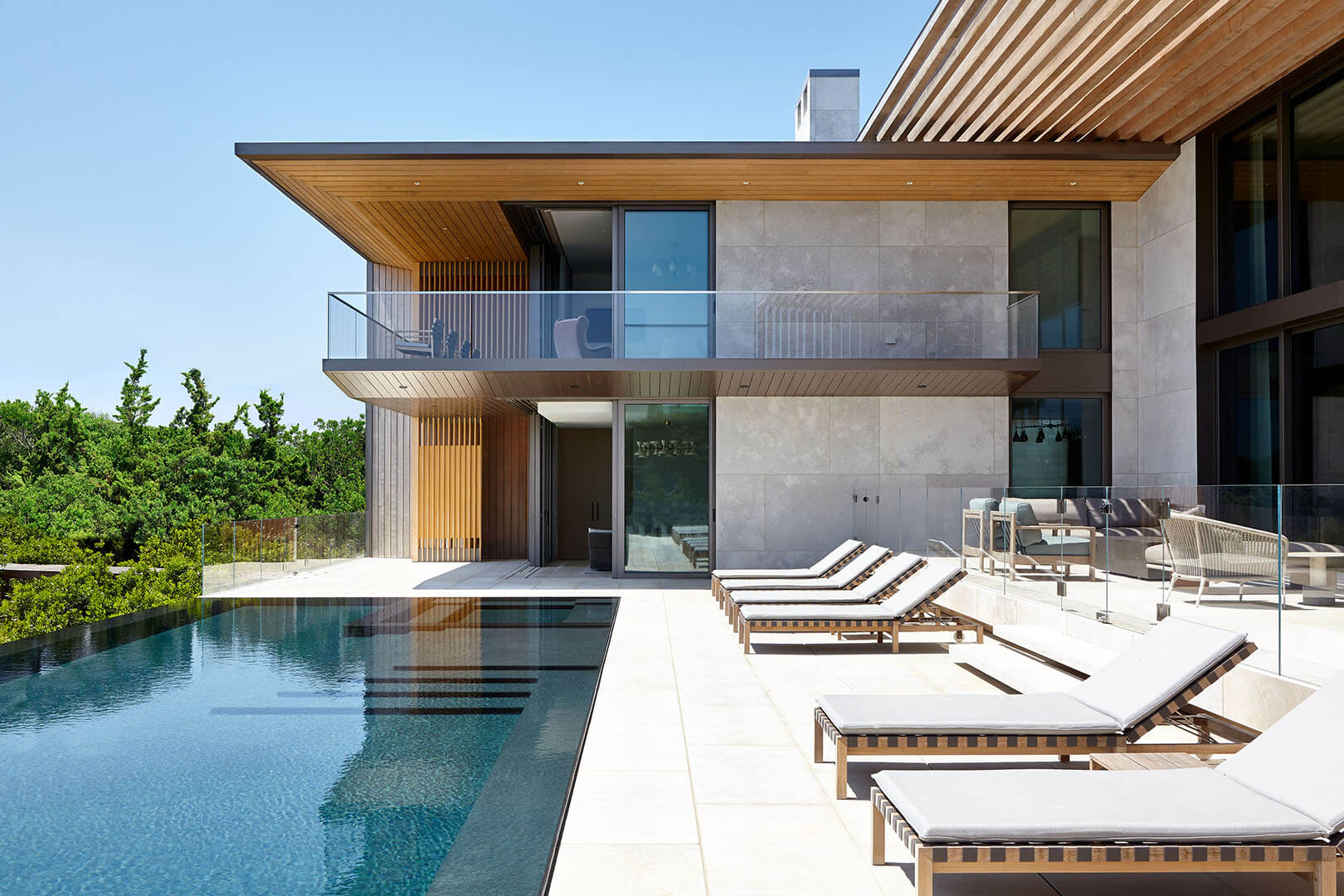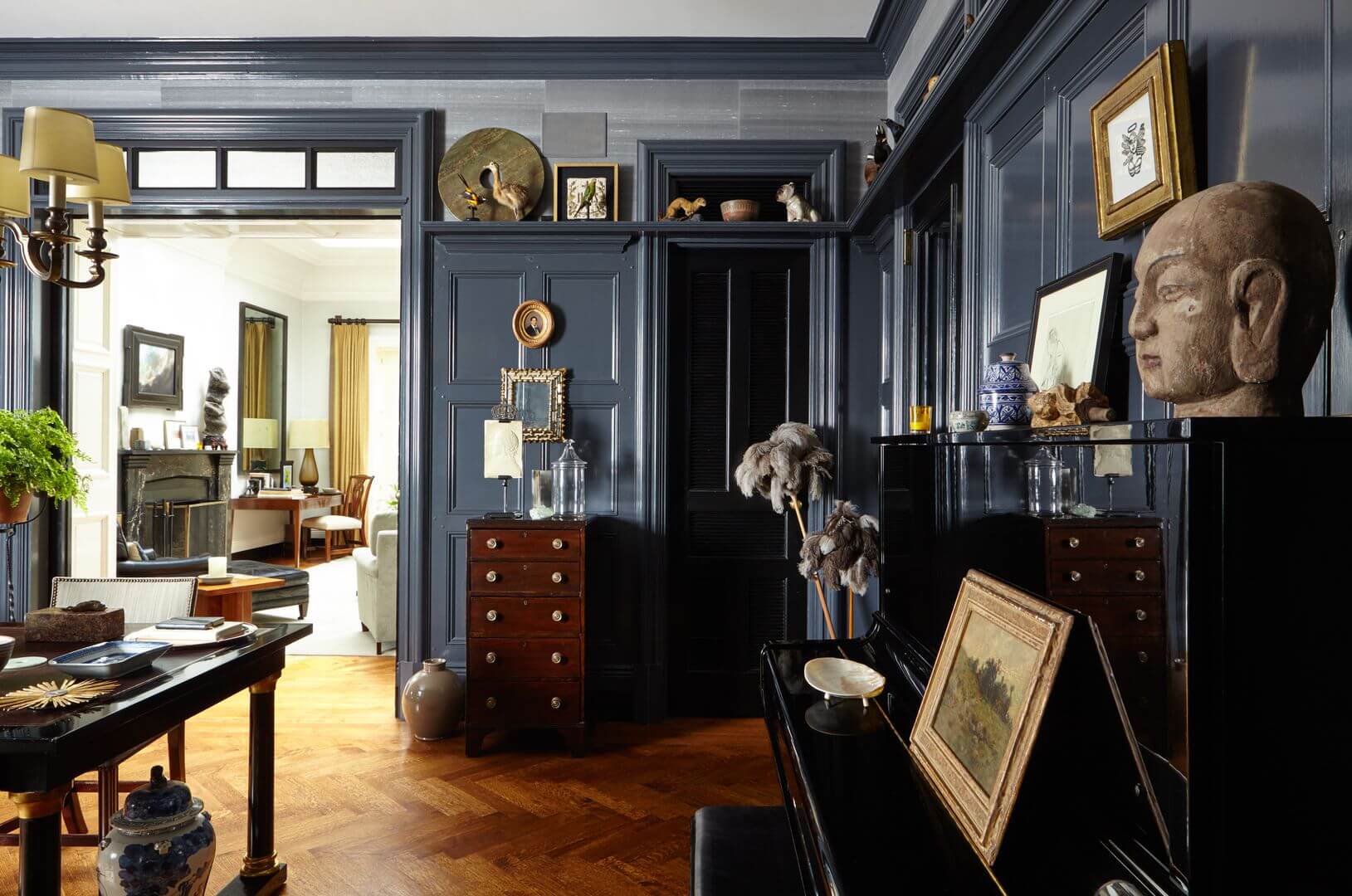 73. SHEILA BRIDGES DESIGN
Named "America's Best Interior Designer" by CNN and Time Magazine, Sheila Bridges founded her own interior design company in 1994. Sheila has carefully designed residences and offices for many prominent artists, entrepreneurs, and business professionals.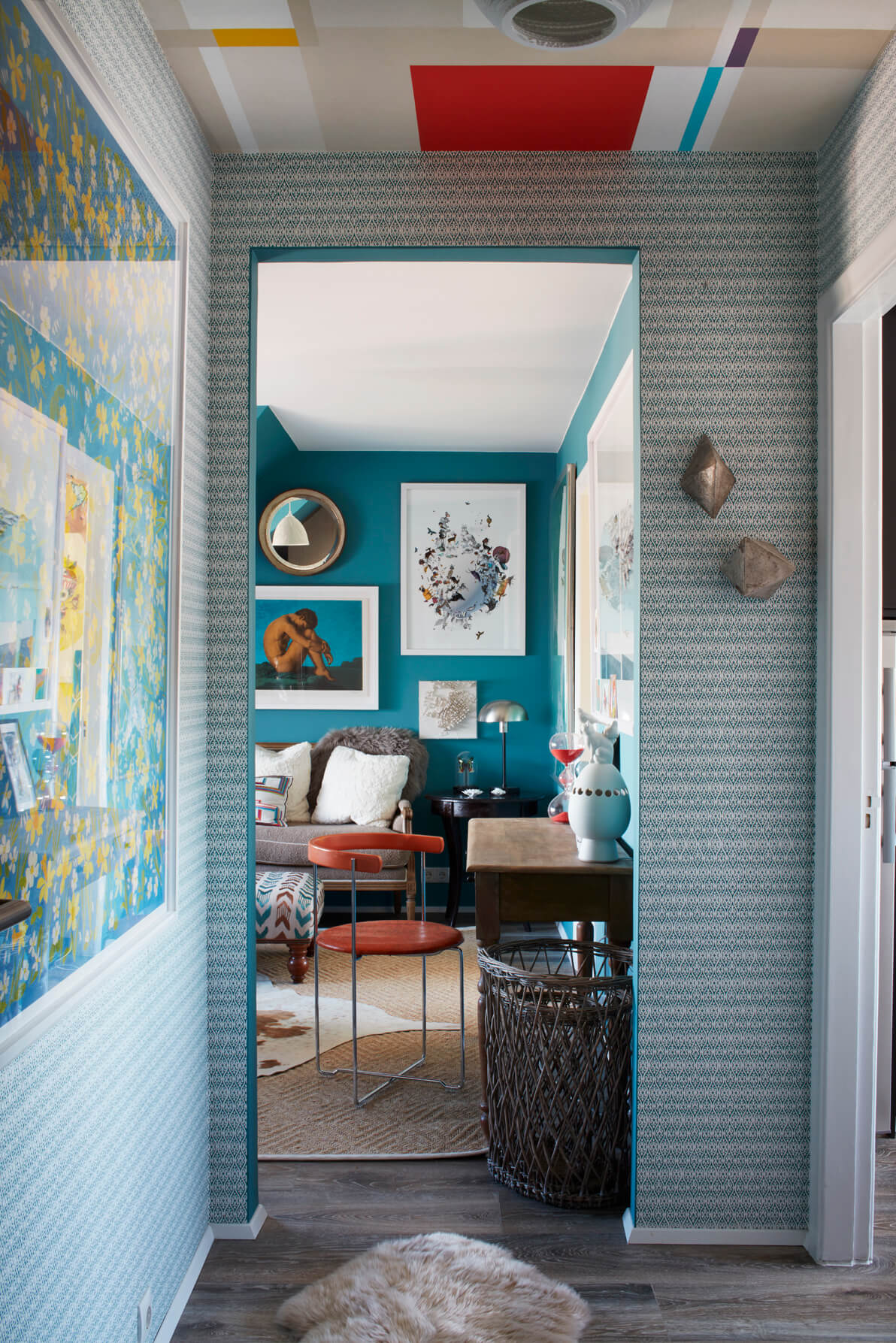 74. STEPHEN SILLS ASSOCIATES
Stephen Sills is a famous interior designer specialized in transforming interiors into timeless and unique environments for modern life. He approaches each project with sensitivity to architecture, function and history of space, enriching the client's vision.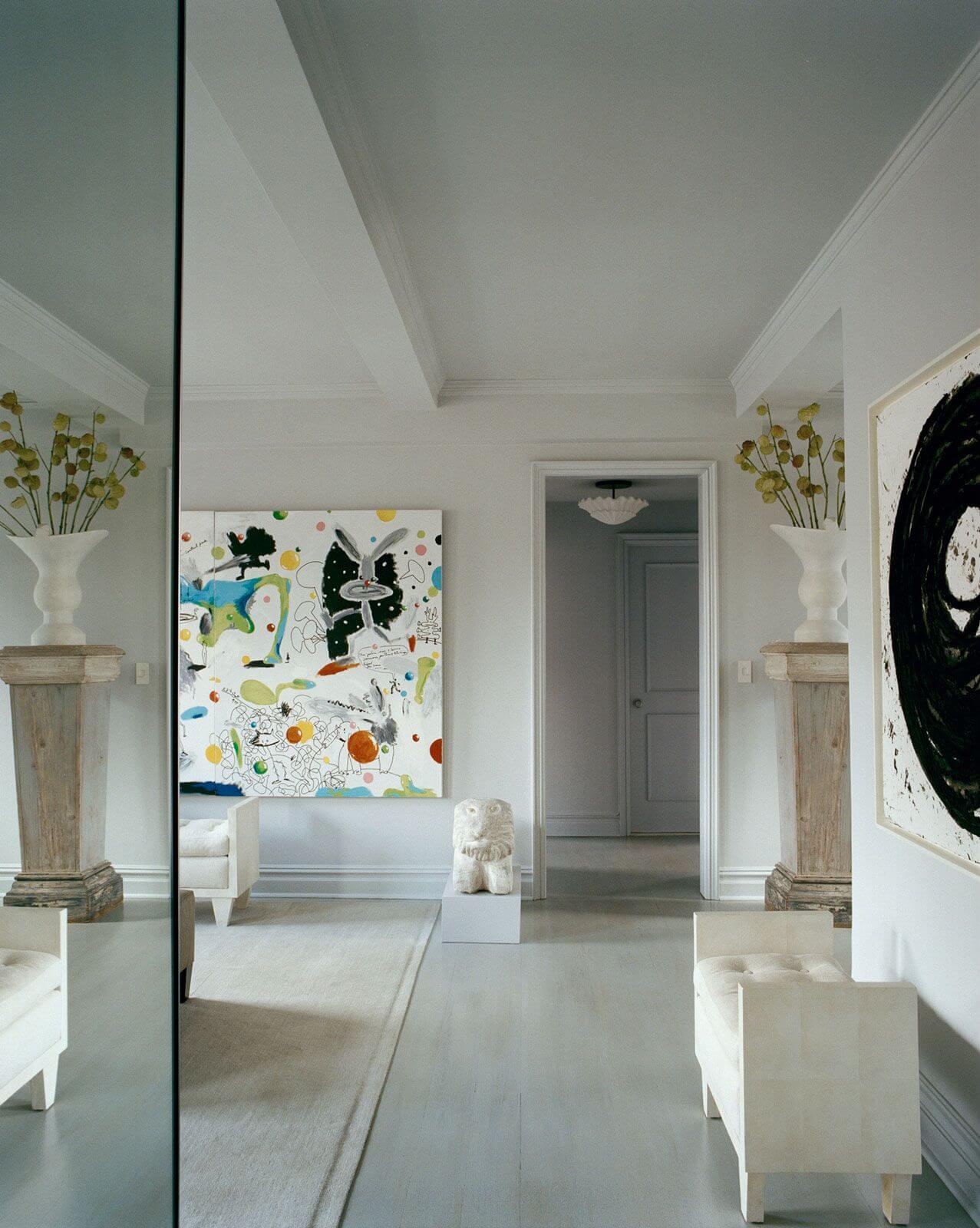 75. STUDIO GANG
Founded and led by Jeanne Gang, Studio Gang is an architectural and urban design practice.
They use design to connect people, their communities, and the environment.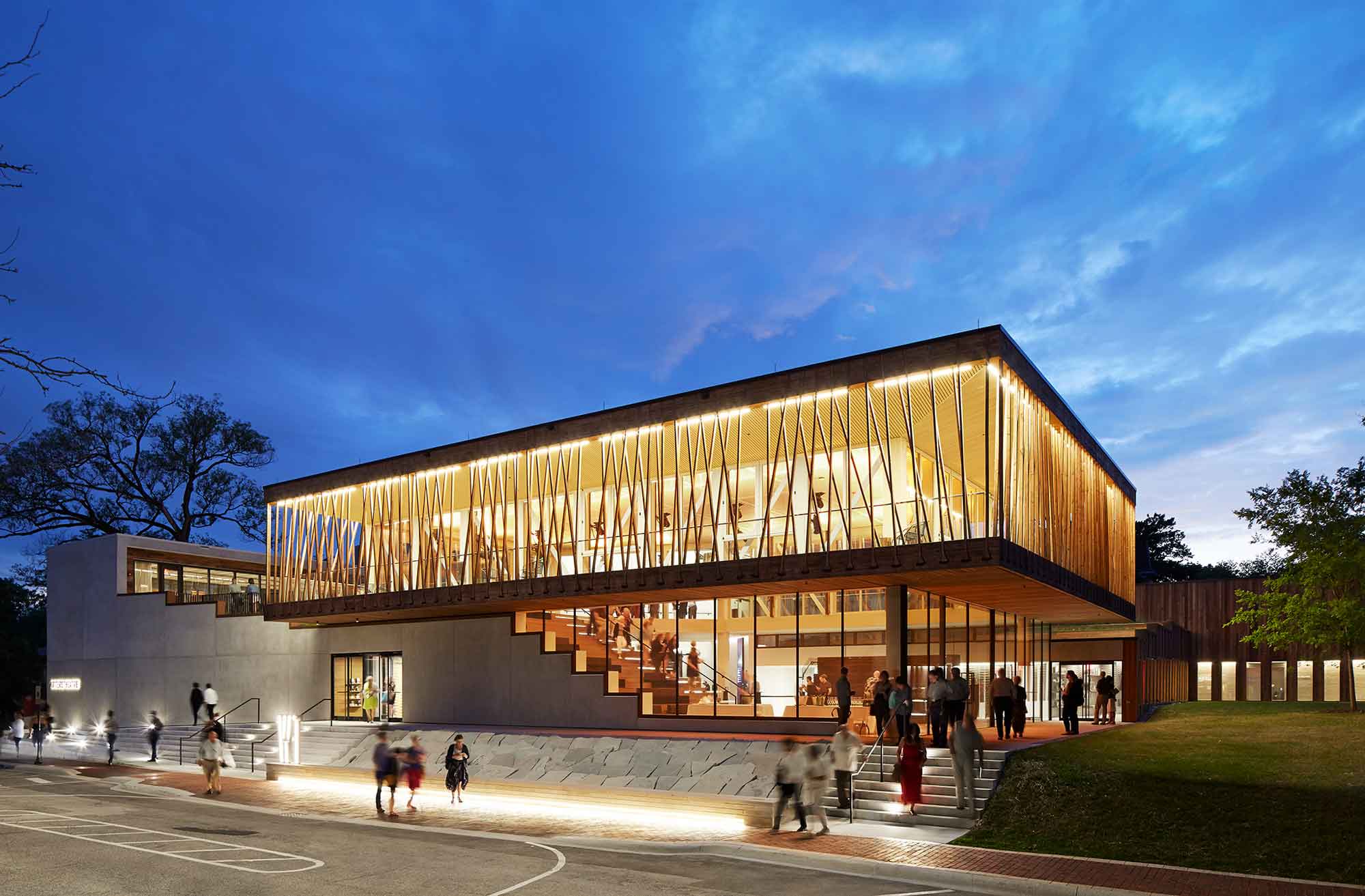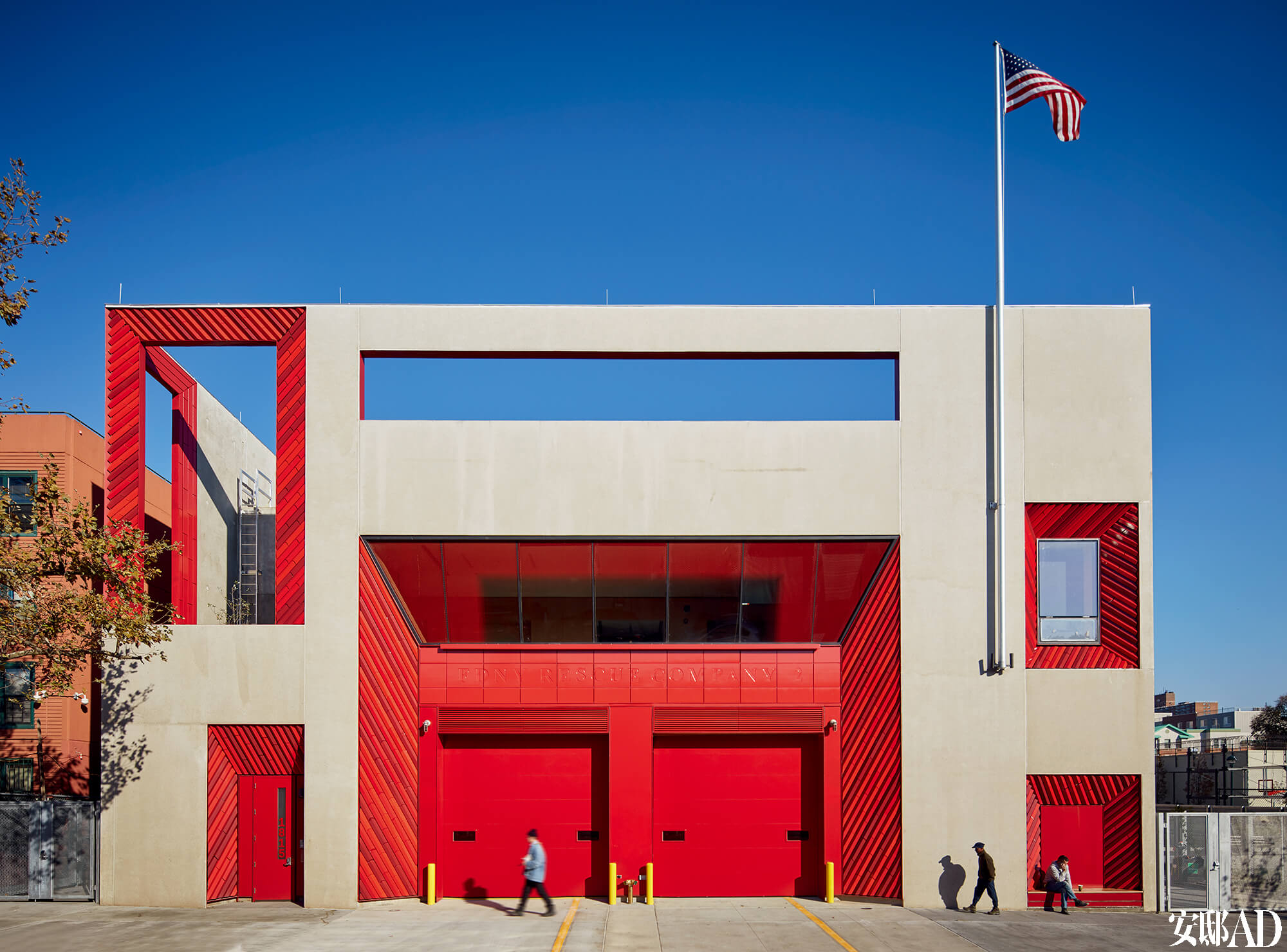 2022 AD100 – The Best Of Architecture And Interior Design PART I, PART II, and Part IV.
GLAD YOU'RE HERE
Since you have come this far, we kindly invite you to download the Hommés Studio's Catalog and discover furniture, lighting, and home accessories to design an iconic home.
Pay a visit to ACH Collection website as well and discover high-end homeware and pet accessories for a wholesome modern lifestyle.

Source AD