The Memphis Style is one of the most instantly recognisable design styles!
It's known for its use of bright neon, primary and pastel colours, geometric shapes, and bold, repetitive patterns. Whether you love it or hate it,
you can't deny the influence of the Memphis Group on interior design today.
Memphis design is simply one of those movements that, in the early aughts, would've seemed ridiculous,
but is now back in style among influencers and tastemakers.

What is Memphis Design Style?
Memphis design movement began in 1981 in Milan, Italy.
Designer Ettore Sottsass founded the Memphis Group with other 22 designers and architects. A Bob Dylan song titled "Stuck Inside of Mobile with the Memphis Blues Again" which was played on repeat during their first meeting was what inspired the group's name.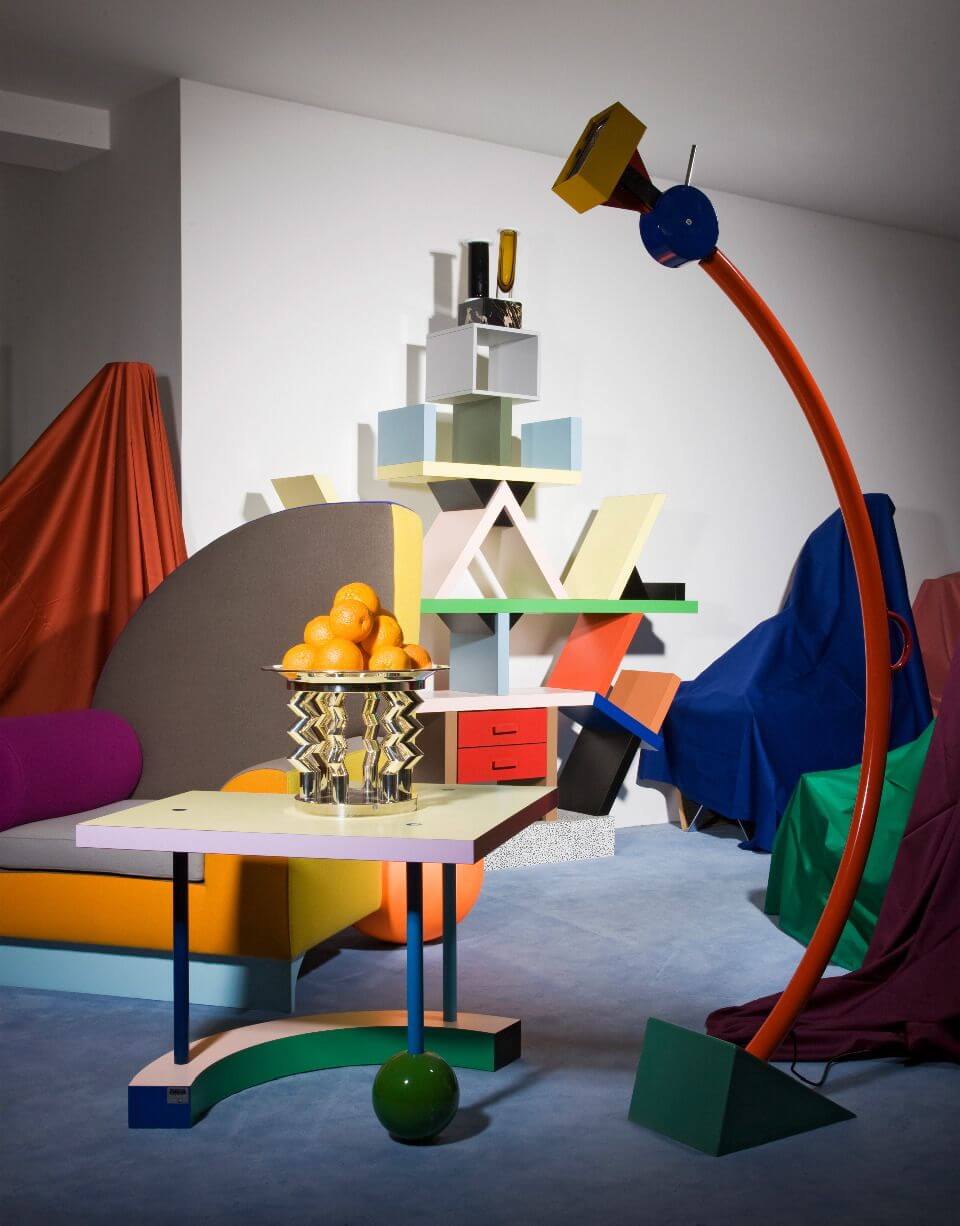 After the inaugural meeting, the Memphis Group went on to create furniture, fabrics, patterns, ceramics and other products in a distinctly Postmodern style that blended stylistic traits of 1950s kitsch, Art Deco, and Pop Art.
Initial critical reaction to the designs produced by the Memphis Group was not the best.
The group's use of conventionally 'bad-taste' plastic laminate and clashing colors challenged the widely accepted design standards of the time.
However, we can now look back on the designs created by the Memphis Group and recognise that they were ground-breaking. They marked a complete separation from the dark, overly tasteful and serious design styles of the 1970s.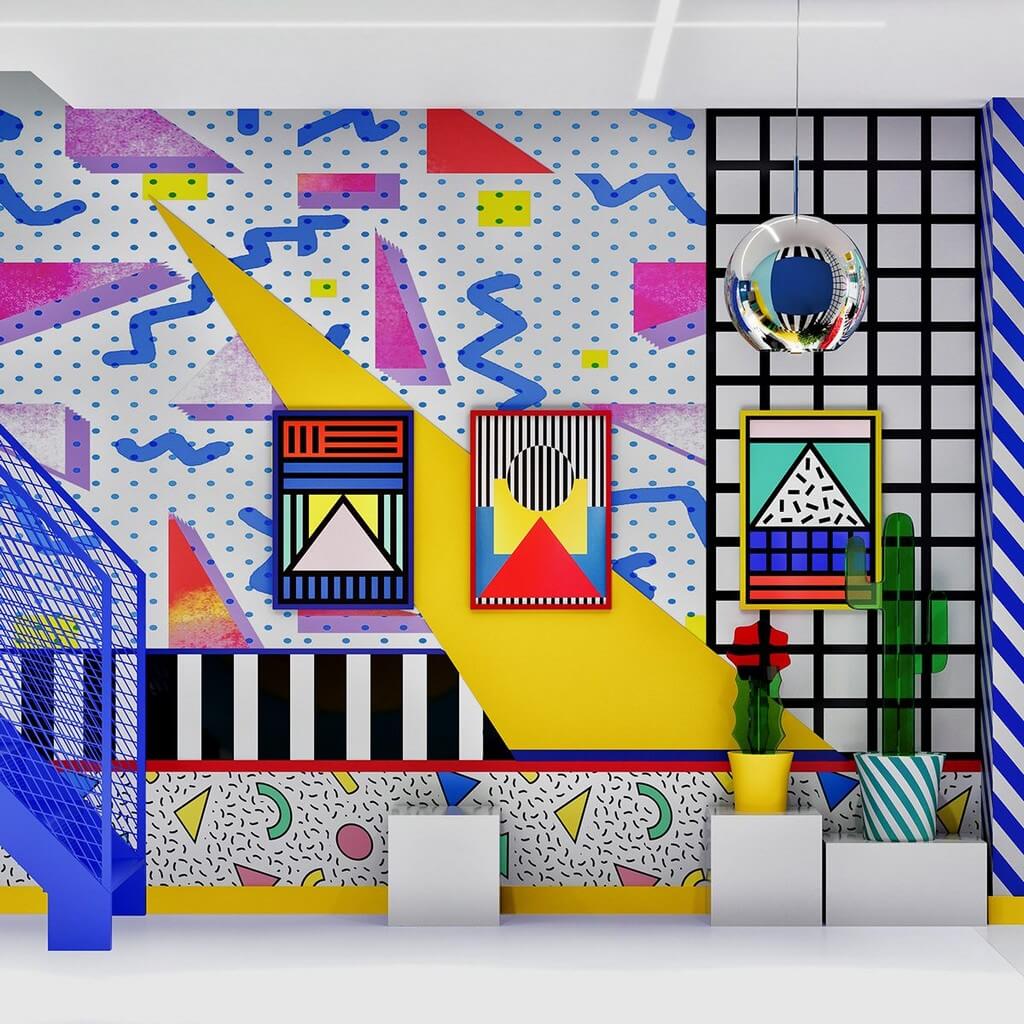 How is Memphis Style Making a Comeback

Memphis design began to reemerge in 2005 in Los Angeles. LACMA exhibited a survey of Sottsass' designs a year before he passed away.
After Sottsass' death, interest in the Memphis style began to grow. It influenced high fashion houses Missoni, Karl Lagerfeld and Christian Dior, and the latter's 2011 collection helped kick-start the movement.
Many years later in 2014, Nathalie Du Pasquier—a founding member of the group—designed a collection of patterns for American Apparel.
In 2016, the brand Supreme released a series of skate decks and clothing designed by Alessandro Mendini, who appeared in the first Memphis show.
In 2017, the movement made its way to a big box retailer—West Elm debuted a series from contemporary Du Pasquier-inspired brand Dusen Dusen.

Memphis design fell out of fashion, as minimalism took hold of the 1990s. Nevertheless, almost 40 years on since its influential debut, this design movement is back in vogue with its "Less is Bore" vibes.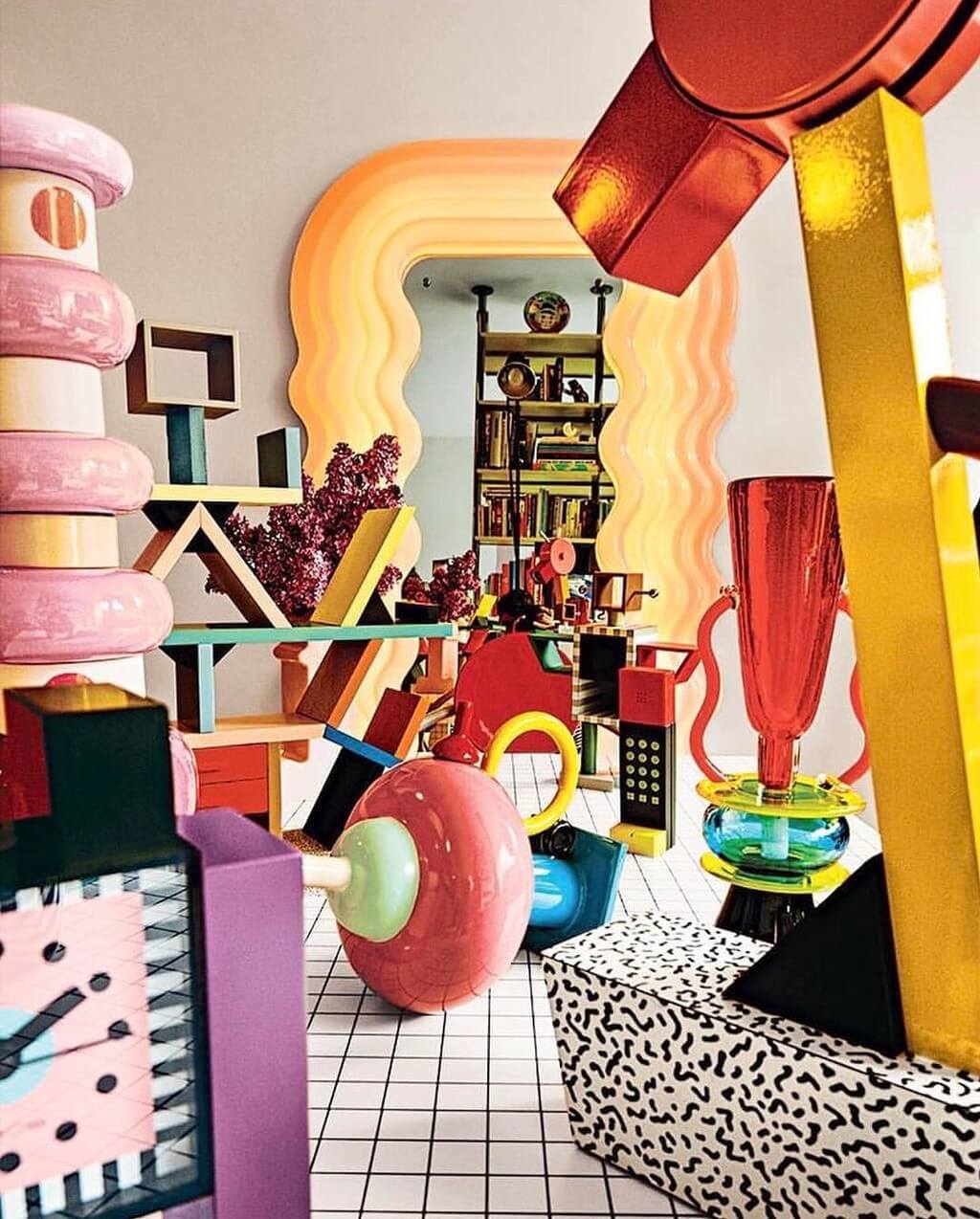 We really hope you liked our article. Feel free to pin all the images to your favorite Pinterest board or to print it and use it on your projects' mood boards.
You can also visit our Pinterest boards in order to get more inspirations.