Biscayne hides in the sleepy area of Mount Martha on Victoria's Mornington Peninsula. The holiday state-of-mind of this resort-style home can be felt in each and every detail.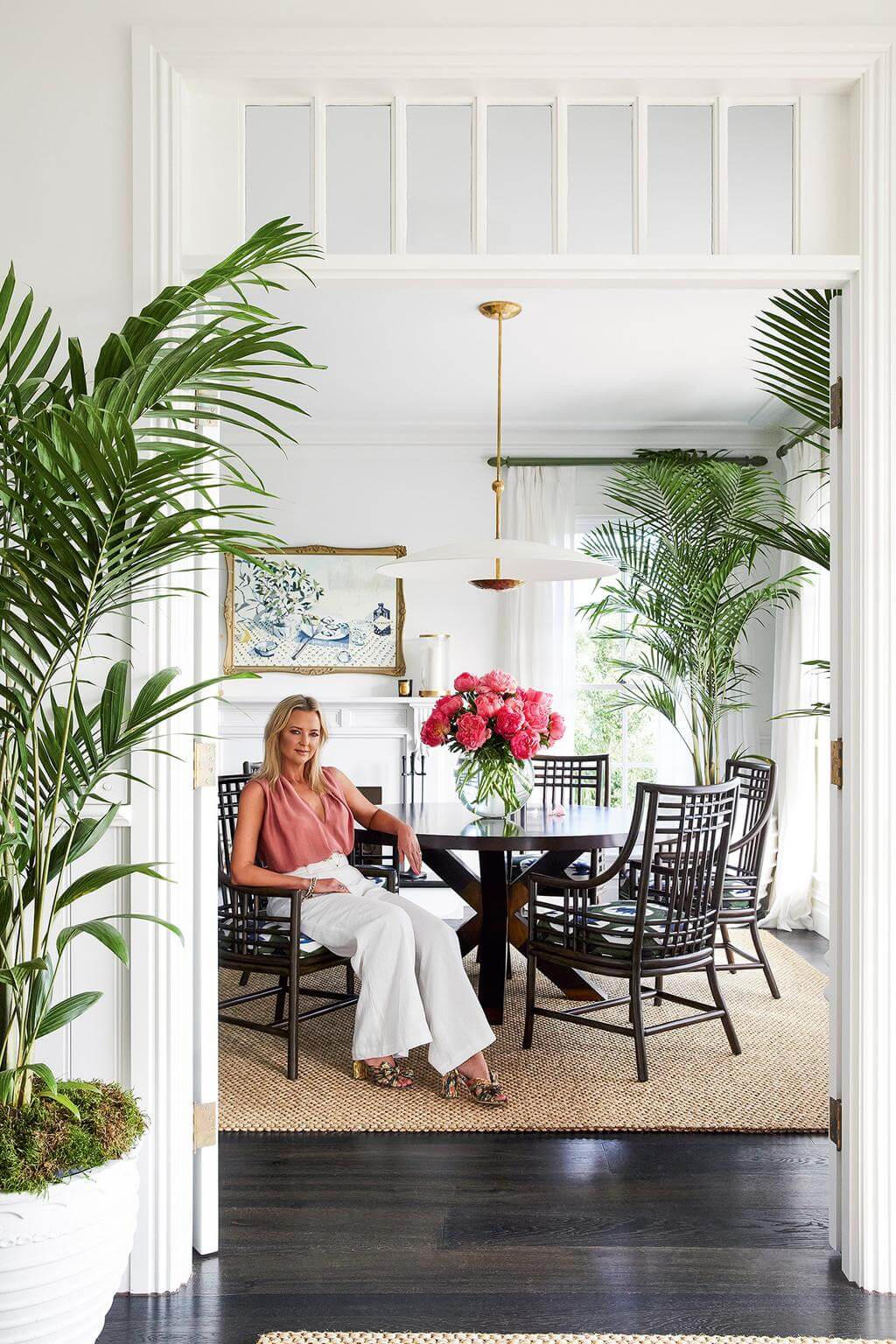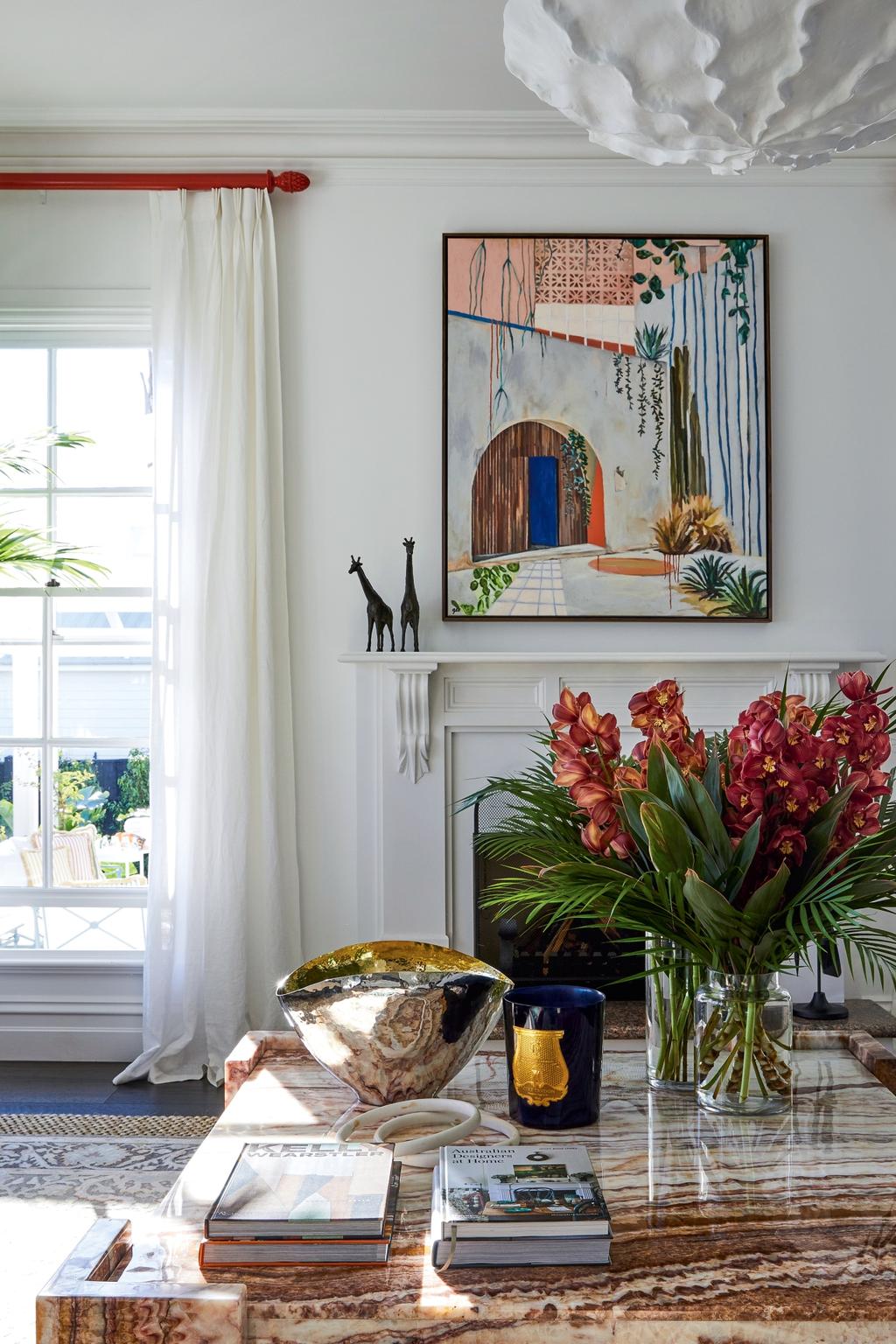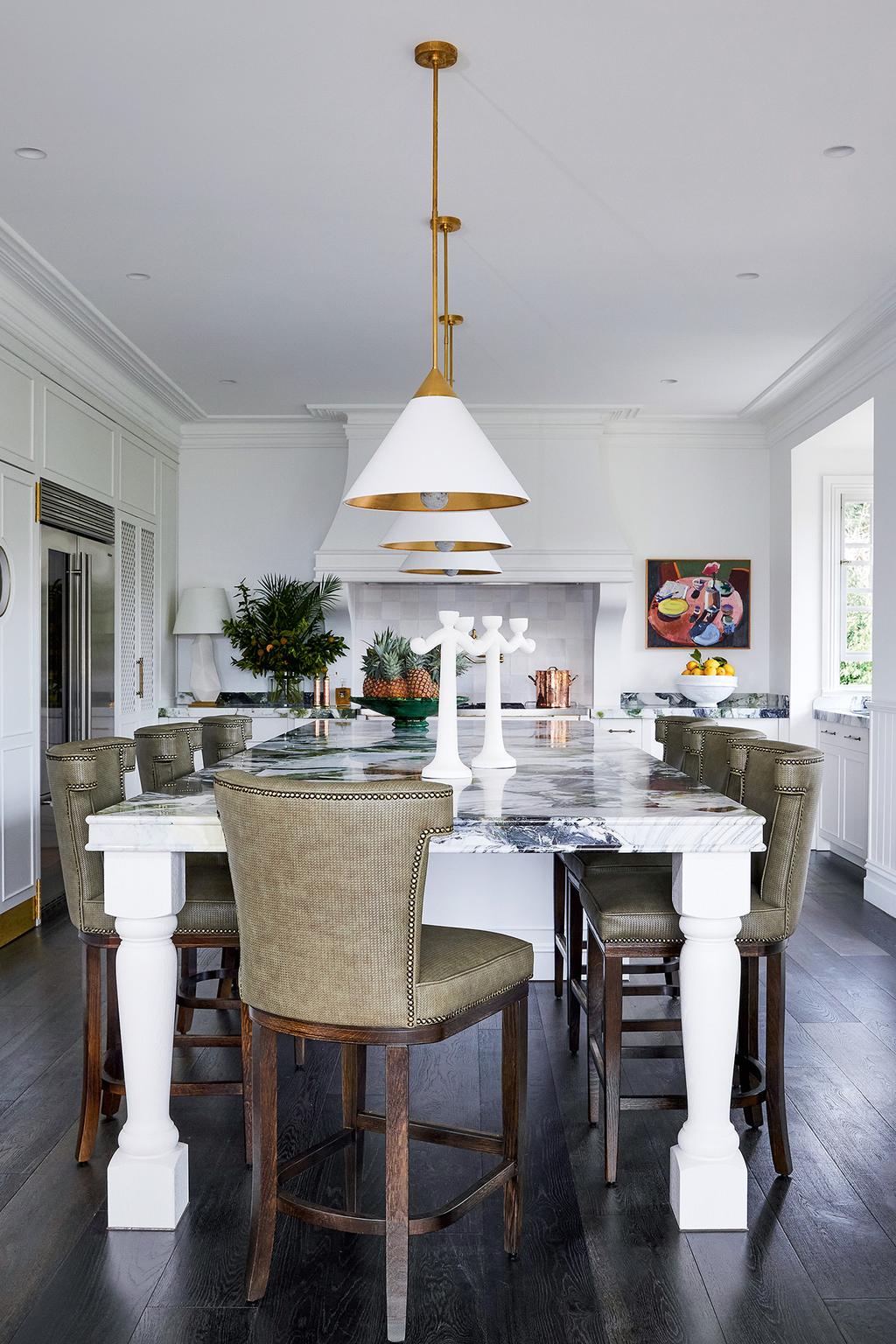 Walker saw immense potential in the house's orientation. "It was a challenge. The backs of houses aren't normally as pretty as the front," observes the designer and founder of her eponymous studio, Kate Walker Design. "But I was immediately drawn to the colonial aesthetic; the home had all the hallmarks of that design style, and it became all about articulating those features.
"We closed in the old verandah and extended the front entrance to make it a real focal point, and we looked a lot at connectivity between inside and outside. With the landscape design, it became about creating outdoor rooms, similar to how all of these different moments and experiences can be contained within the grounds of a hotel."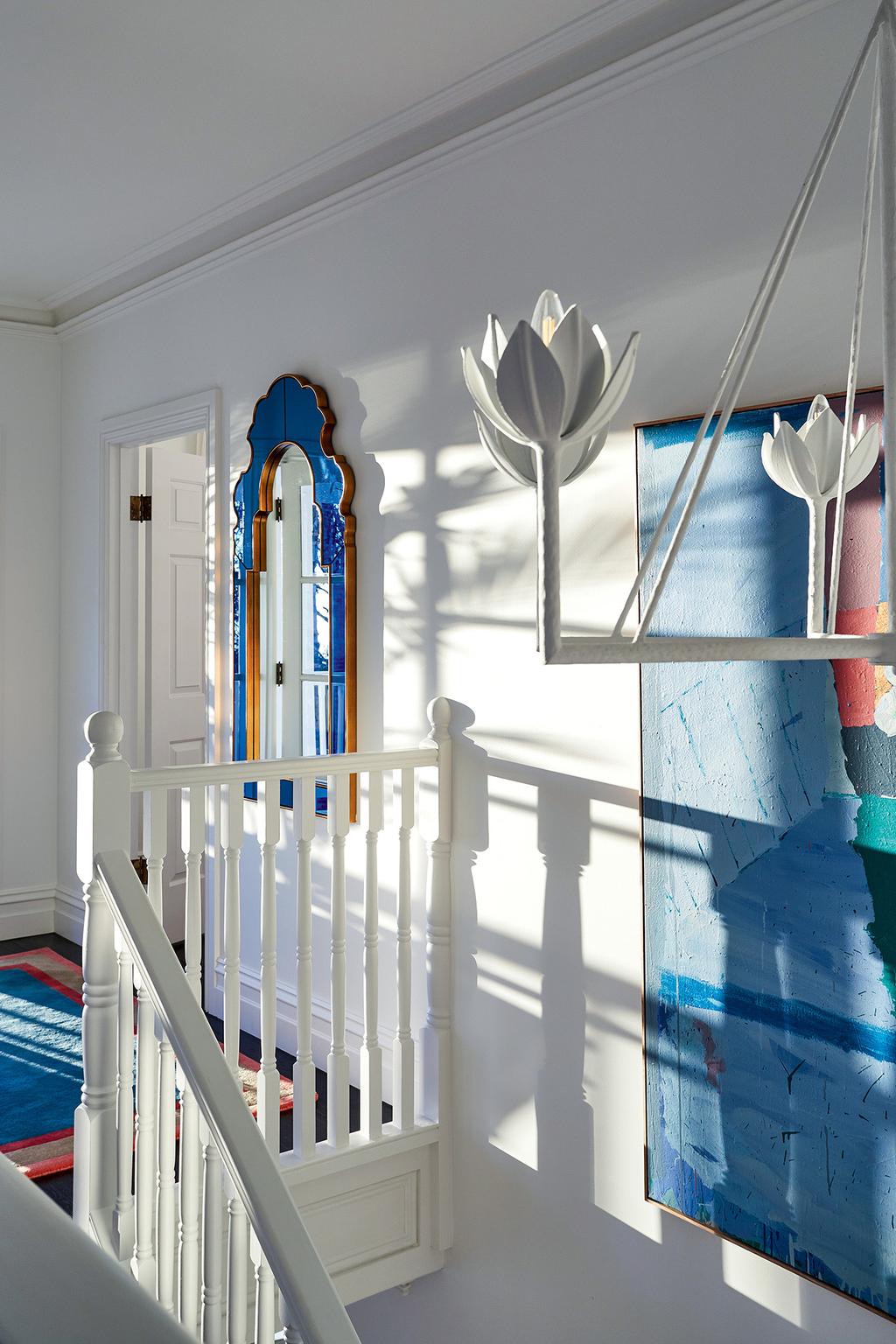 Inside this resort-style home, the kitchen forms the nucleus of the home. The stately slab of Amazonia marble plays host to a school lunch production line and breakfast on the run in the mornings. From 4pm it transforms into a homework bench. By dinner, meals that are cooked in a palatial oven are served and devoured on the island's surface.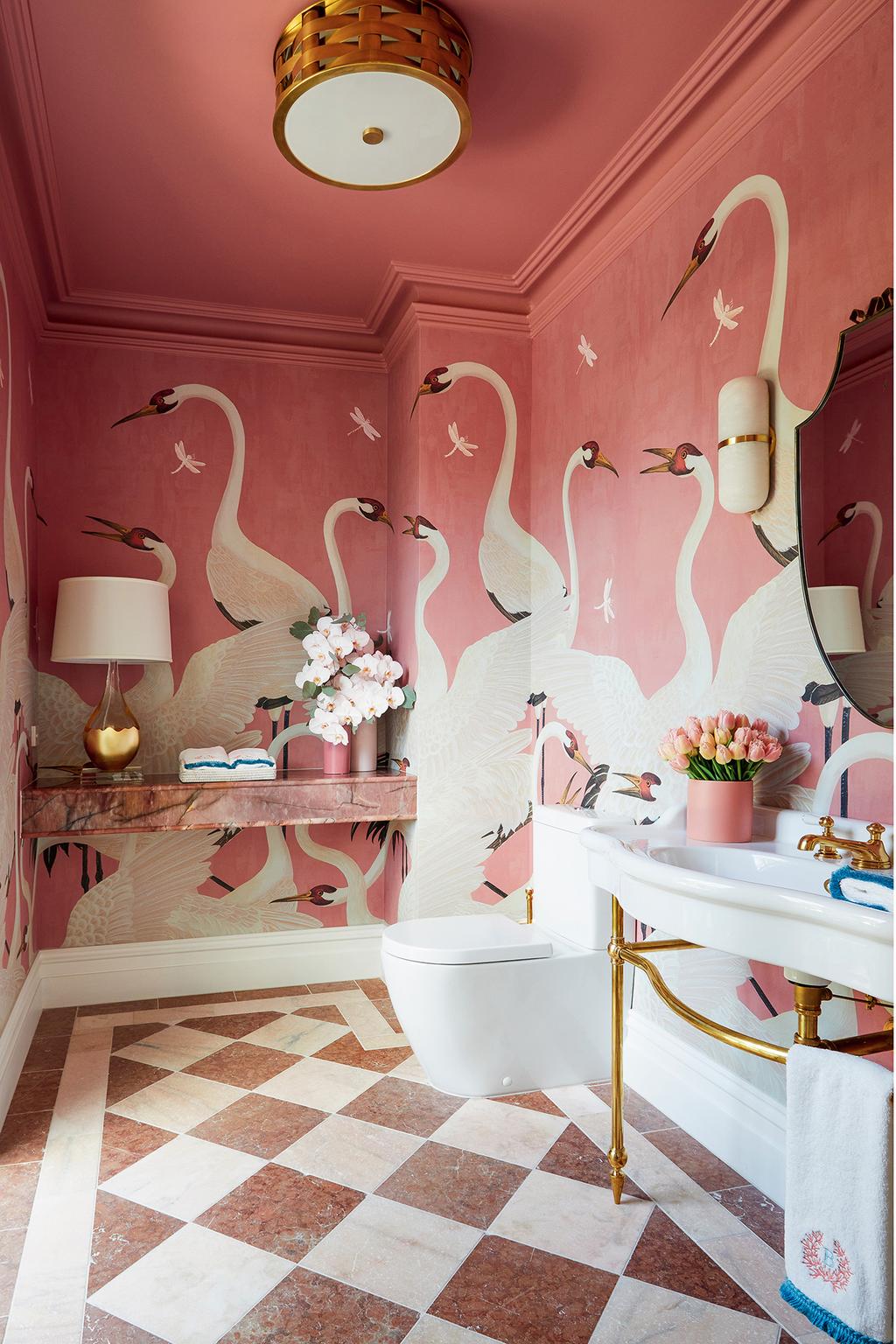 This sense of exuberant energy extends throughout the entire home and up the stairs. In the powder room, a flock of pink-and-white herons dance along the walls. In the main ensuite, a bench-like basin stand that doubles as an exquisite piece of furniture subverts the notion of conventional joinery.
Udoubtedly, the art collection gives Biscayne its sentimental value. We can find here a special commission by Australian artist Craig Parnaby and also while a trio of works by Brooklyn-based artist Wayne Pate, hangs in the entrance foyer.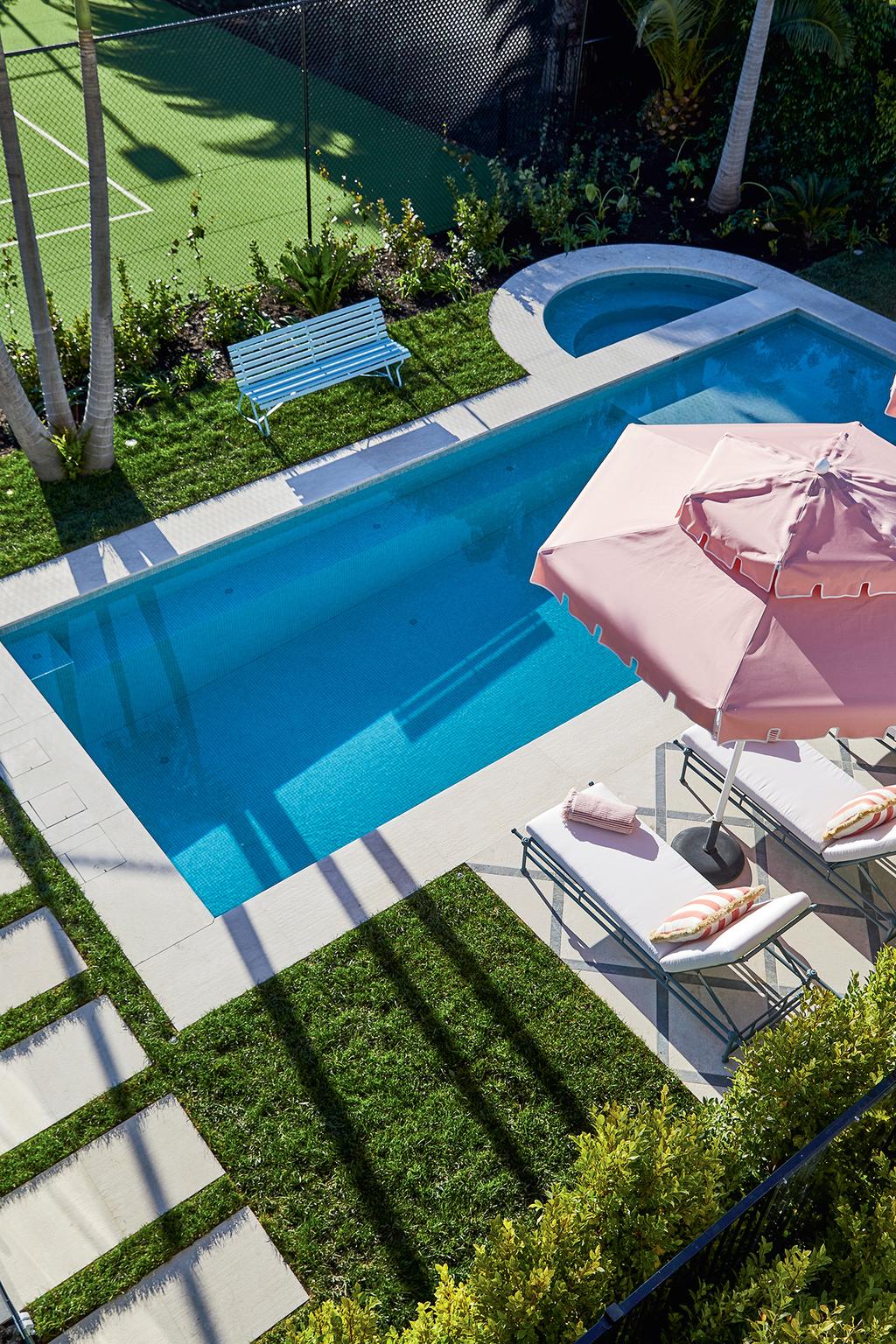 Check out our journal to discover more inspiration and find daily dose of modern and spectacular interior design trends. Do not forget to follow Hommés Studio on Pinterest to stay on top of our architectural moodboard.

Photos: Armelle Habib