From a modern living room to a vintage living room at Hommés, we believe that a home should express the soul and personality of those who live there.
The living room can be the most intimate and personal place in a home. It should reflect not only your personality but also your soul and taste. Additionally, we see new emerging home decor trends every season, which tempt us to update (or completely change) our homes.
The mid-century modern style features innovative clean lines combined with organic curves, a passion for different materials and shapes.
The mid-century decor reflects the extraordinary charm of a bygone era. From marble stones to genuine eco-leathers, a contemporary aesthetic vibe characterized by angular structures and brilliant shades. Moreover, a collection of timeless design products conceived to drive your modern living room project into a mid-century journey.
THE FURNITURE PIECES USED IN THIS LOOK
Firstly, the Arcadia Center Table is a Mid-Century influences blend. A four-layer center table with a 50s vibe perfect to stylish a modern living room interior design project.
Due to its tops' different heights, this coffee table can serve different purposes, such as showcasing coffee table books, statement pottery, or luxury scented candles.
Kongo Armchair is a mid-century modern armchair. It is an accent armchair, designed to add elegance to a modern living room design project. Its prime silhouette will add the perfect touch of elegance to any living room.
Enliven any interior with the beautifully bold Bombom Stool. Adding a focal feature to any interior space, the stool would work wonderfully in the luxe lounge or could also perhaps lend itself to boutique bedroom environments.
Luminous Floor Lamp is a classic reinterpretation turned into a modern unique floor lamp. This piece's design revives the timeless shapes of the 30s. An accent floor lamp with bold and elegant forms for your next high-end interior design project.

THE ACCESSORIES USED IN THIS LOOK FROM ACH COLLECTION:
ACHI candle releases a hypnotic perfume adding extra value to a space thanks to its eye-catching container design. The natural composition of scents promises to excite sensorial experiences through your Home.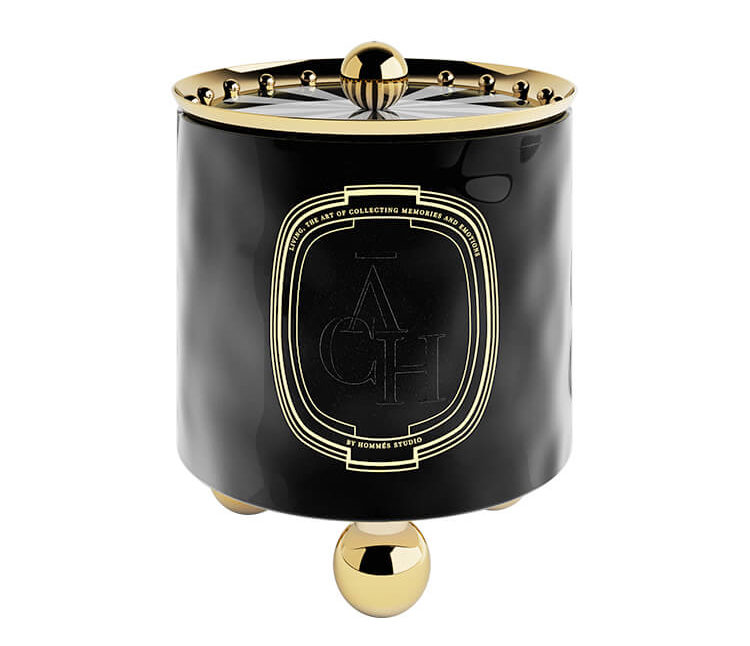 SEE ALSO: Safari Dining Room
We really hope you liked our article. Feel free to pin all the images to your favorite Pinterest board. Meanwhile, you can also visit our Pinterest boards to get more inspirations.
Get more ideas for your projects and find functional, stylish, and sizable lighting and furniture choices: