A small kitchen design with clean lines and textured surfaces. A wave of rusty hues and autumn accents spices up the cooking space.
We picture it on a contemporary interior design project, perhaps a loft in an industrial site in London or a small apartment in Soho, New York City.
The white marble countertop has the ideal room for 5-minutes meal preparations, including scrambled eggs in the morning.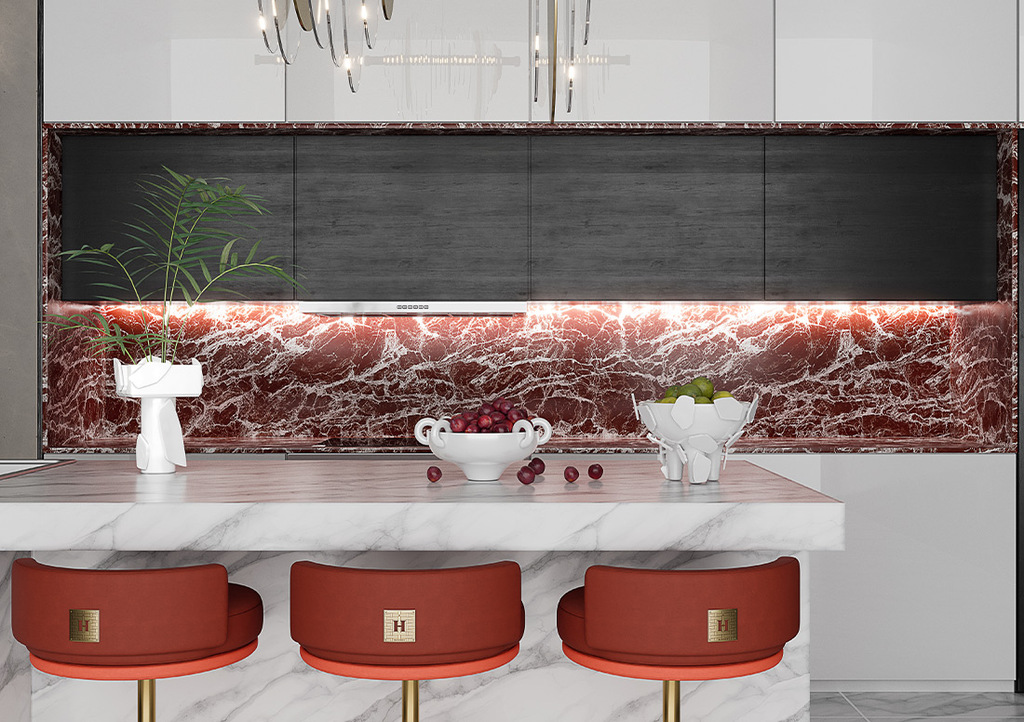 A couple of modern bar stools are essential in a small and functional kitchen. You can enjoy your meal comfortably and wash the dishes right away before departing for work.
CLUEDO BAR CHAIR
Cluedo bar chair is a Memphis design style chair. A swivel counter stool that brings comfort and modernity into a luxury hospitality project. This modern chair enlivens a contemporary interior kitchen design project.
CHER SUSPENSION LAMP
Cher Chandelier features irreverent shapes. Inspired by the mid-century style, this ceiling lamp owns an exquisite selection of materials. A handmade outstanding piece for any living space.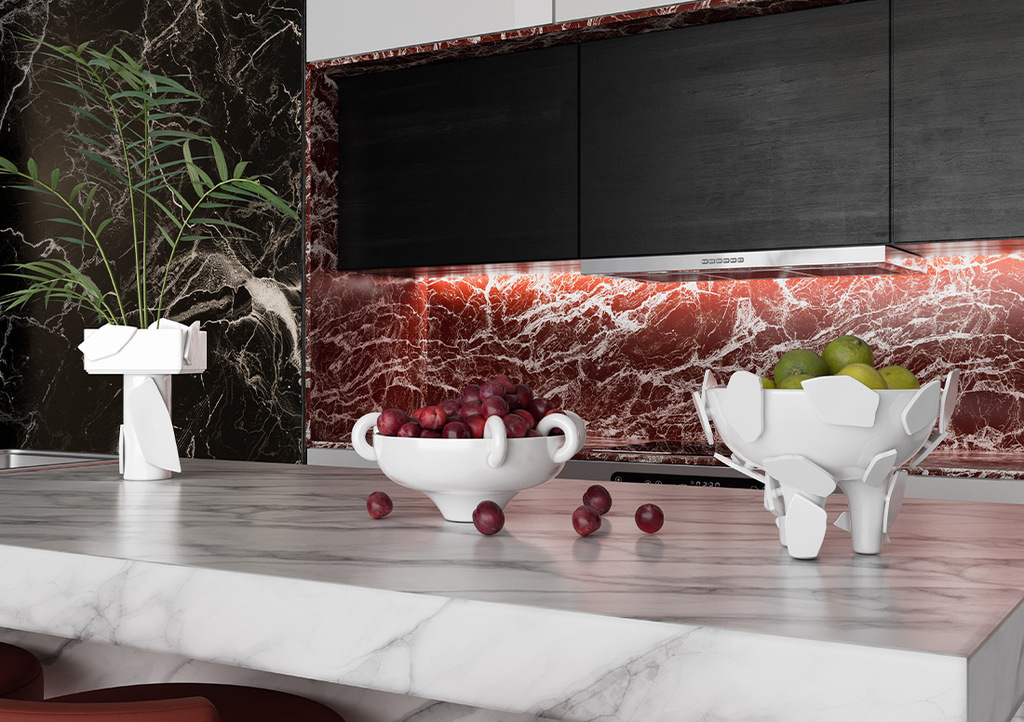 ACH COLLECTION PRODUCTS
You may also like: WARM LUXURY KITCHEN
Bring together a perfect modern kitchen with Hommés Studio's luxury modern furniture. Discover our furniture collection and customization options in our catalog which you can download for free.