After leaving a beloved Haussmannian apartment, Thierry Gillier, founder of the Parisian firm Zadig & Voltaire, his wife, artistic director Cecilia Bönström moved to a 500 m2 duplex. An apartment is kept with a minimalist interior that frames an abundant and varied collection of art. 
Before leaving his mark on fashion, Gillier was an artist. Also he was a fan of furniture and objects so collecting arts became a passion. His love for the minimalist and monochromatic trend began when he lived in New York. After working at Yves Saint Laurent, he created his own brand with the name of his favorite book, Zadig de Voltaire. For this Frenchman, fashion is an art as important as literature or cinema.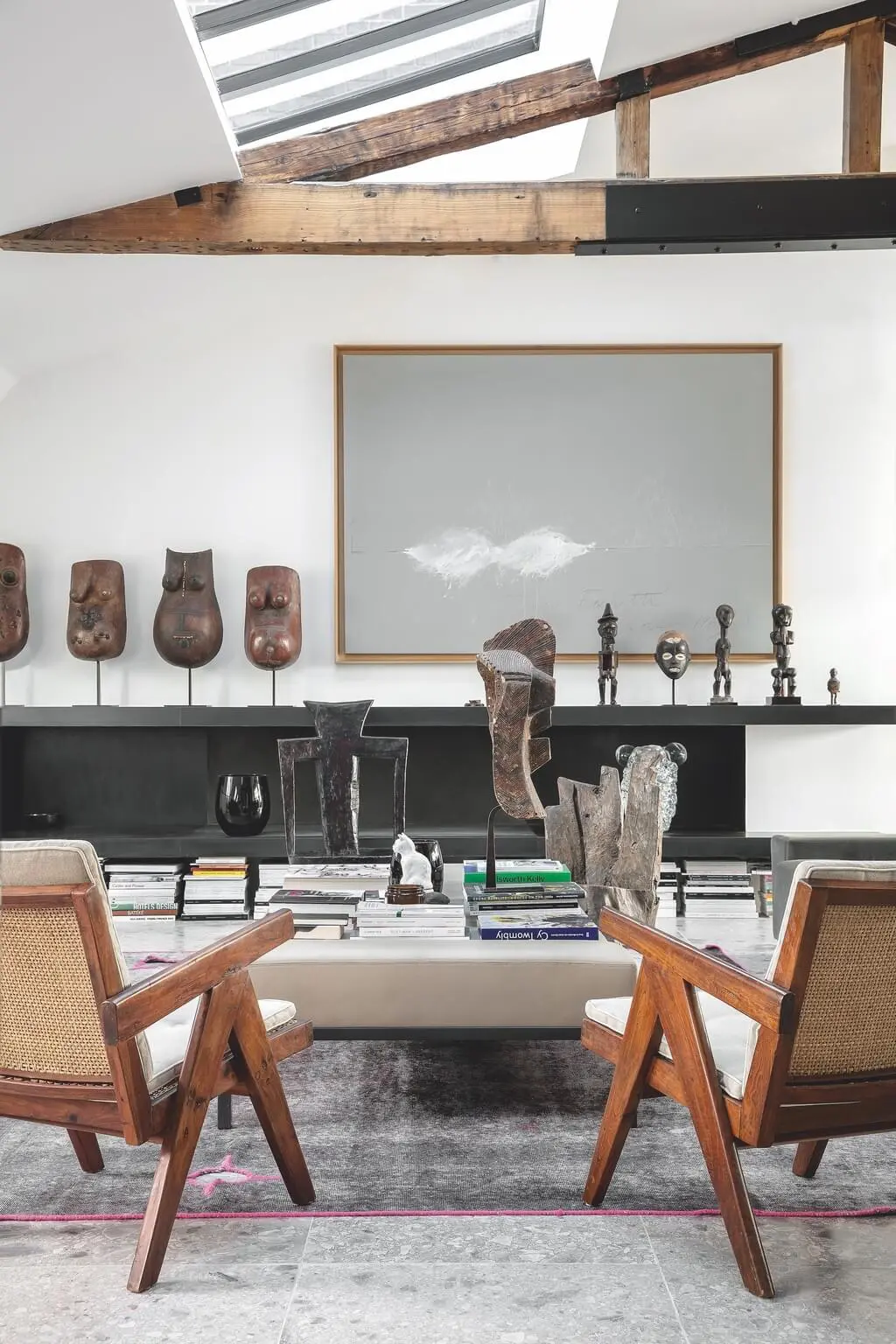 As an artistic director, Cecilia Bönström brings her own aesthetic. Originally from Sweden, the basis of her vision we can find in Scandinavian minimalism. However, there are subtle differences with the simplicity her husband seeks. In fact, their collection of arts evolved from quiet refinement to something more imaginative. This is how their two-story house on Rue Galilée shows elegance and play in the minimalist interior. Here, the couple share their aesthetic vision transferred to interior design.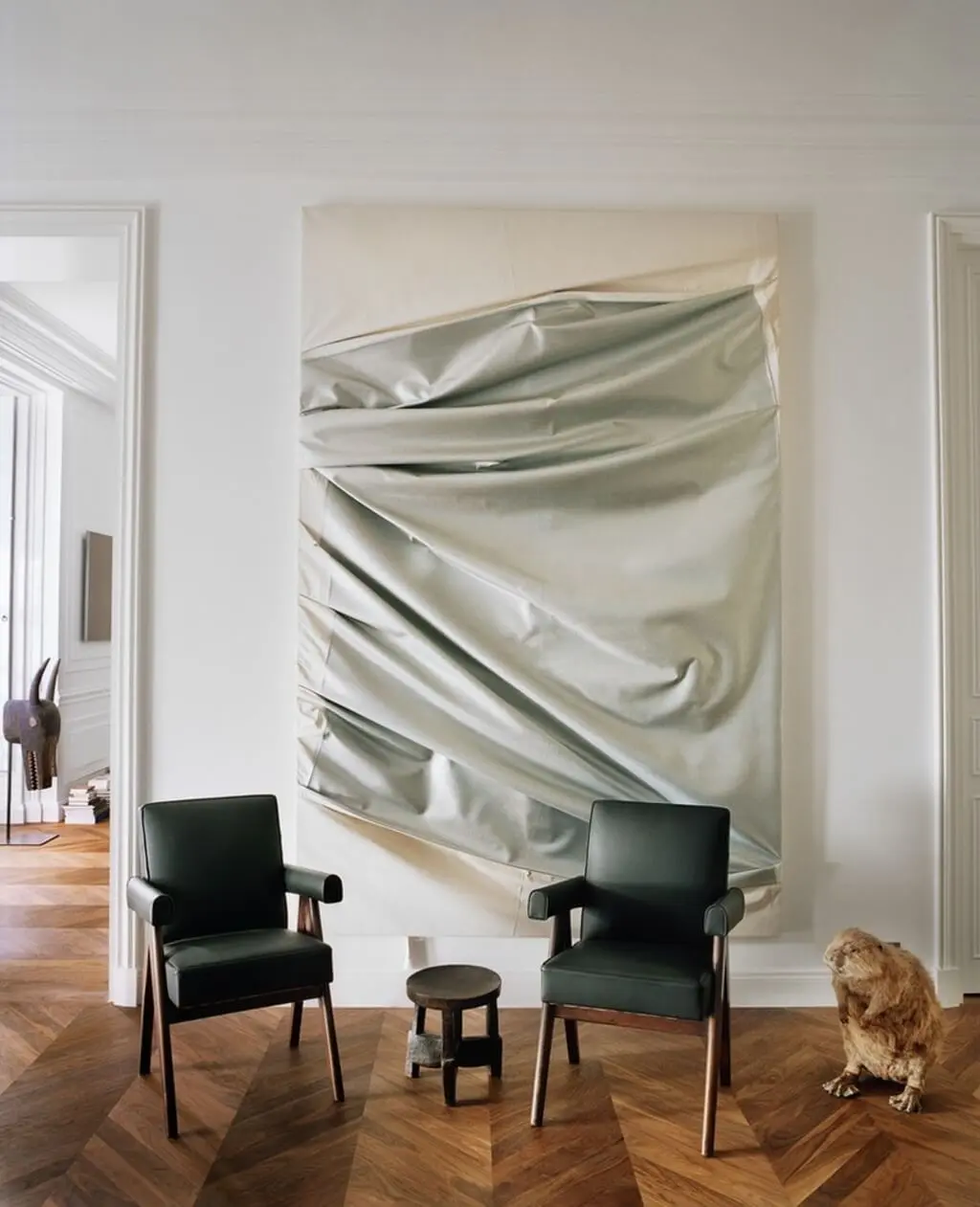 Minimalist Interior And Private Museum
"I dreamed of a place that would capture our minimal style and at the same time harmonize with our collection" says Gillier. "Every time we buy a new place, we look for a new designer. This time a Belgian architect, Bernard Dubois, was in charge. I wanted to create an atmosphere where the past and future coexist" the couple explains.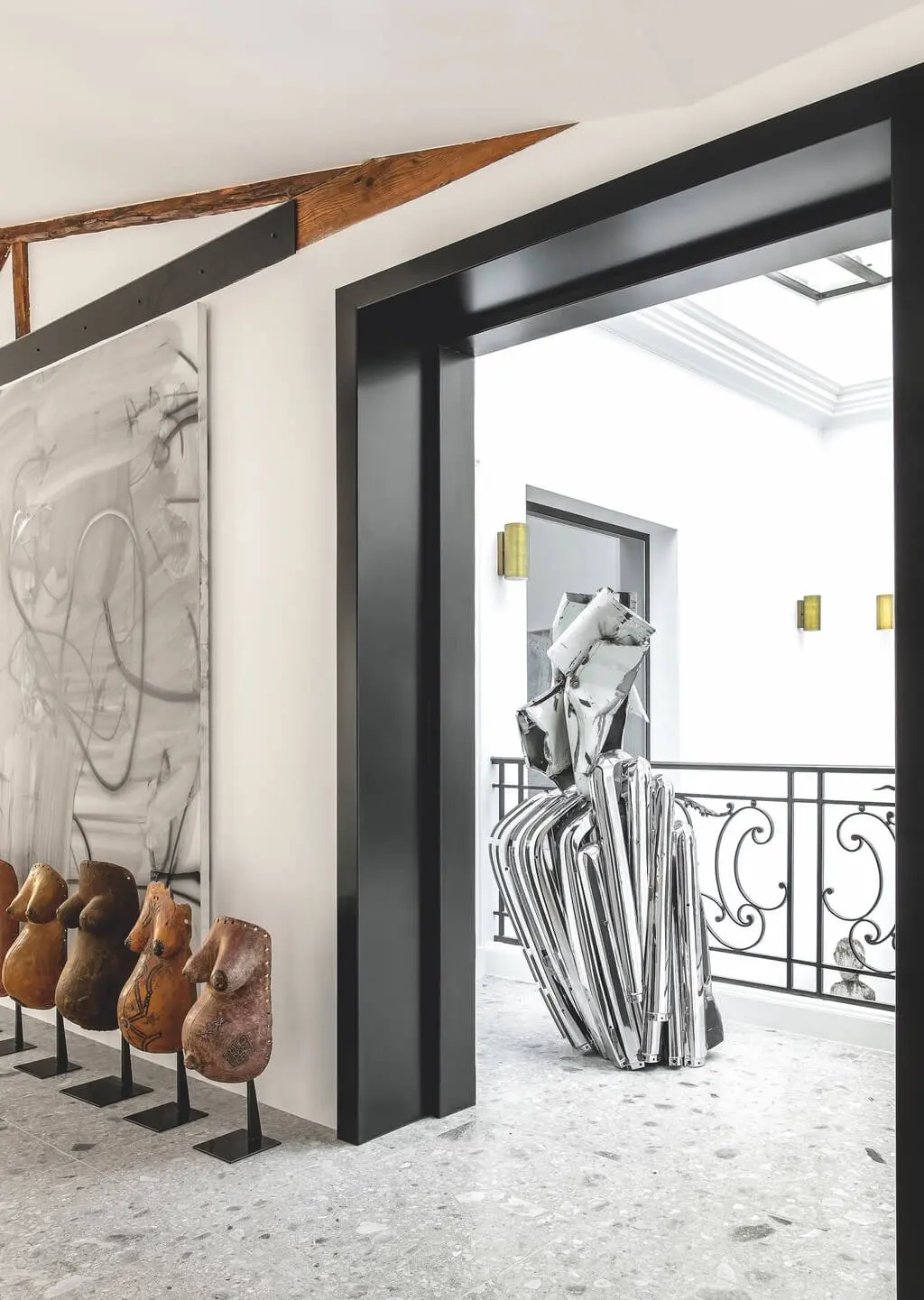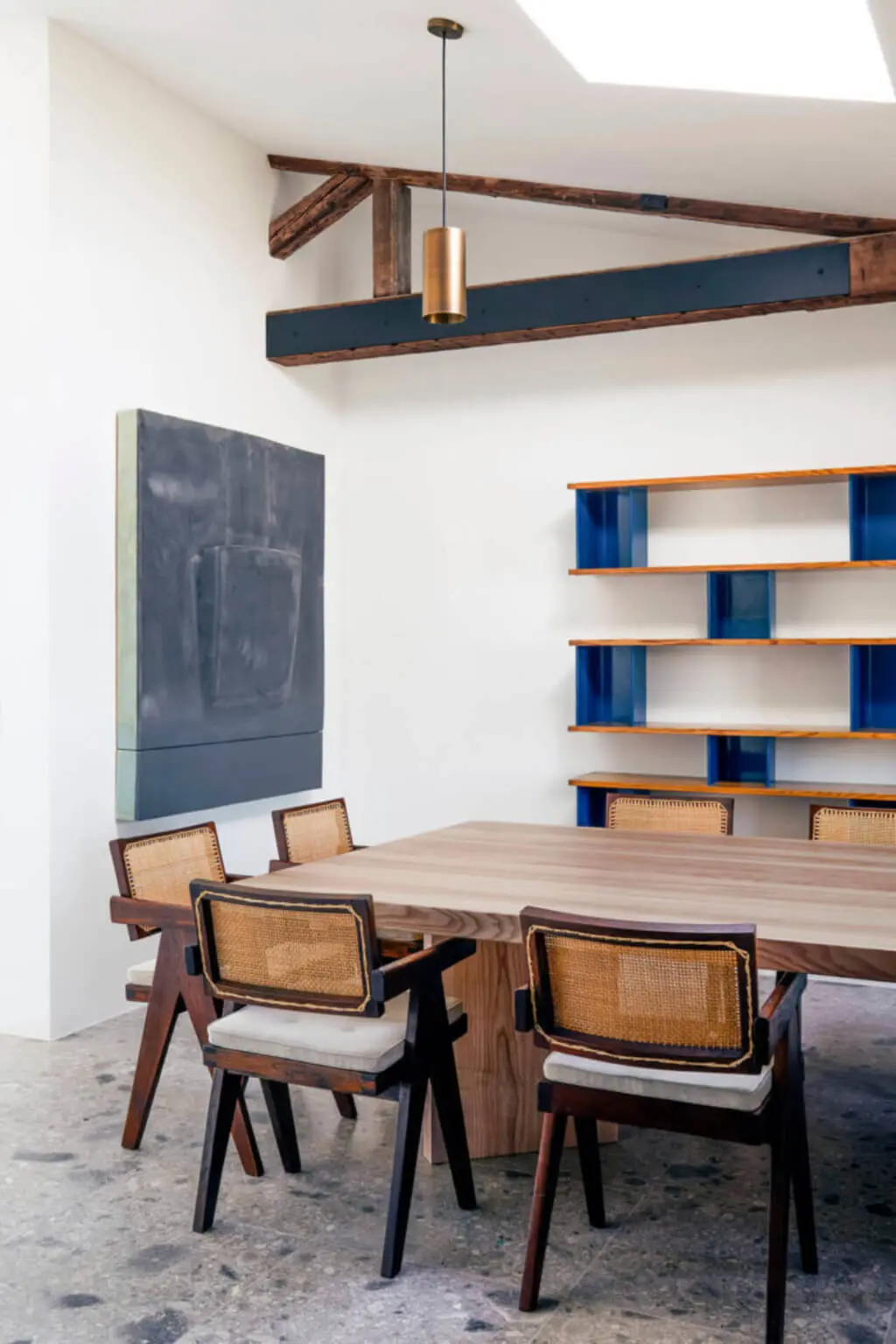 Every inch of this minimalist interior is carefully thought out. Large-format paintings and photographies fill the walls. Moreover, ancient figures from Africa and Indonesia add warmth to the modern atmosphere.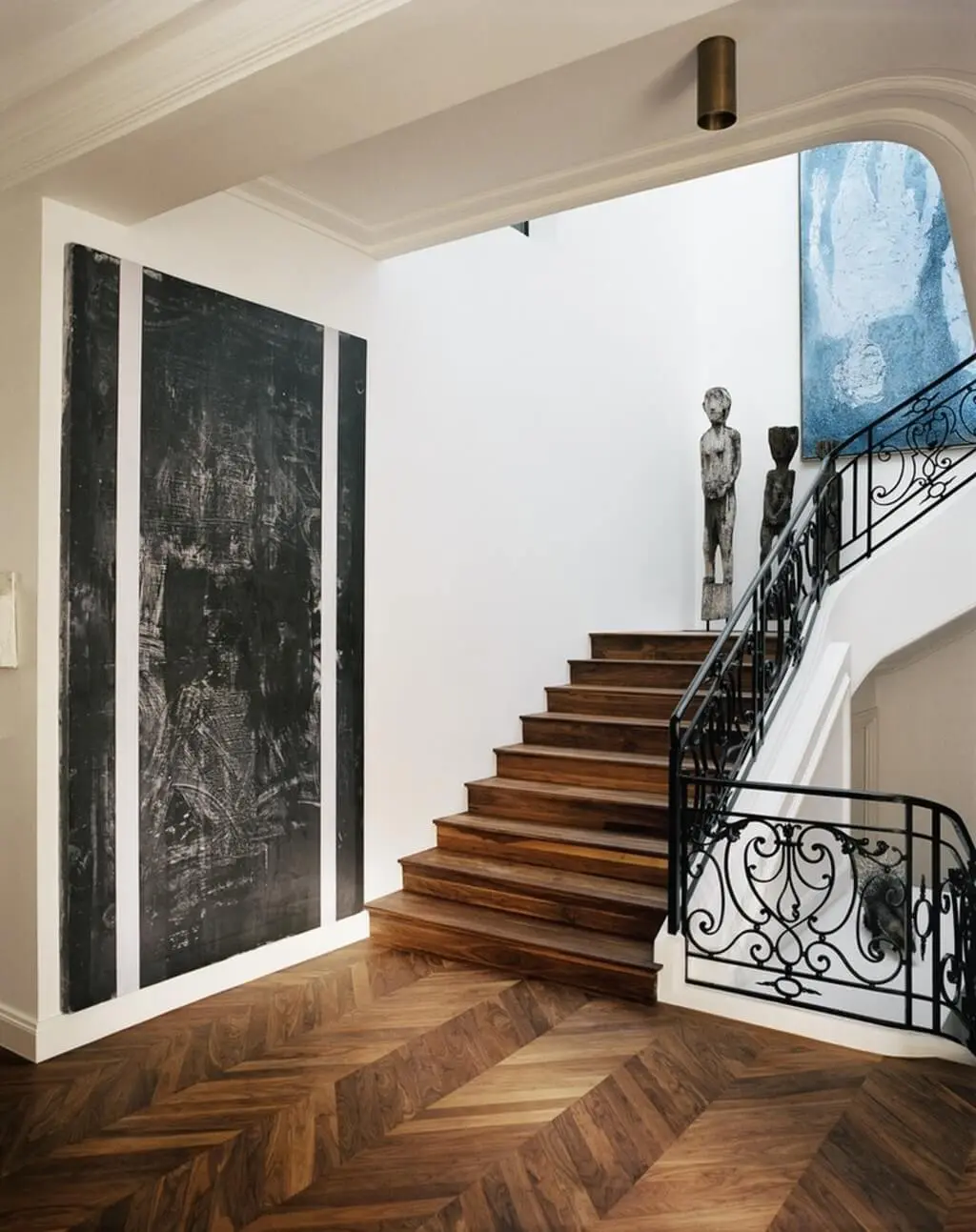 The top two floors of the building, including the rooftop, have become home to the family and art pieces. The window on the roof allows for the sunshine to enter each corner. The terrace has a clear view of the Eiffel Tower. On a starry night the family gathers here for a meal.
The apartment is not only an oasis of calm for the artists. It is also the best home museum for the duo's art collection. "Collecting art is like collecting stories. Interestingly, my line has not evolved over time, but now I have more ability to choose. I make fewer mistakes. We buy to the point of not being able to house all the works at home. If necessary, we sell. We also have many in our office " highlights the couple.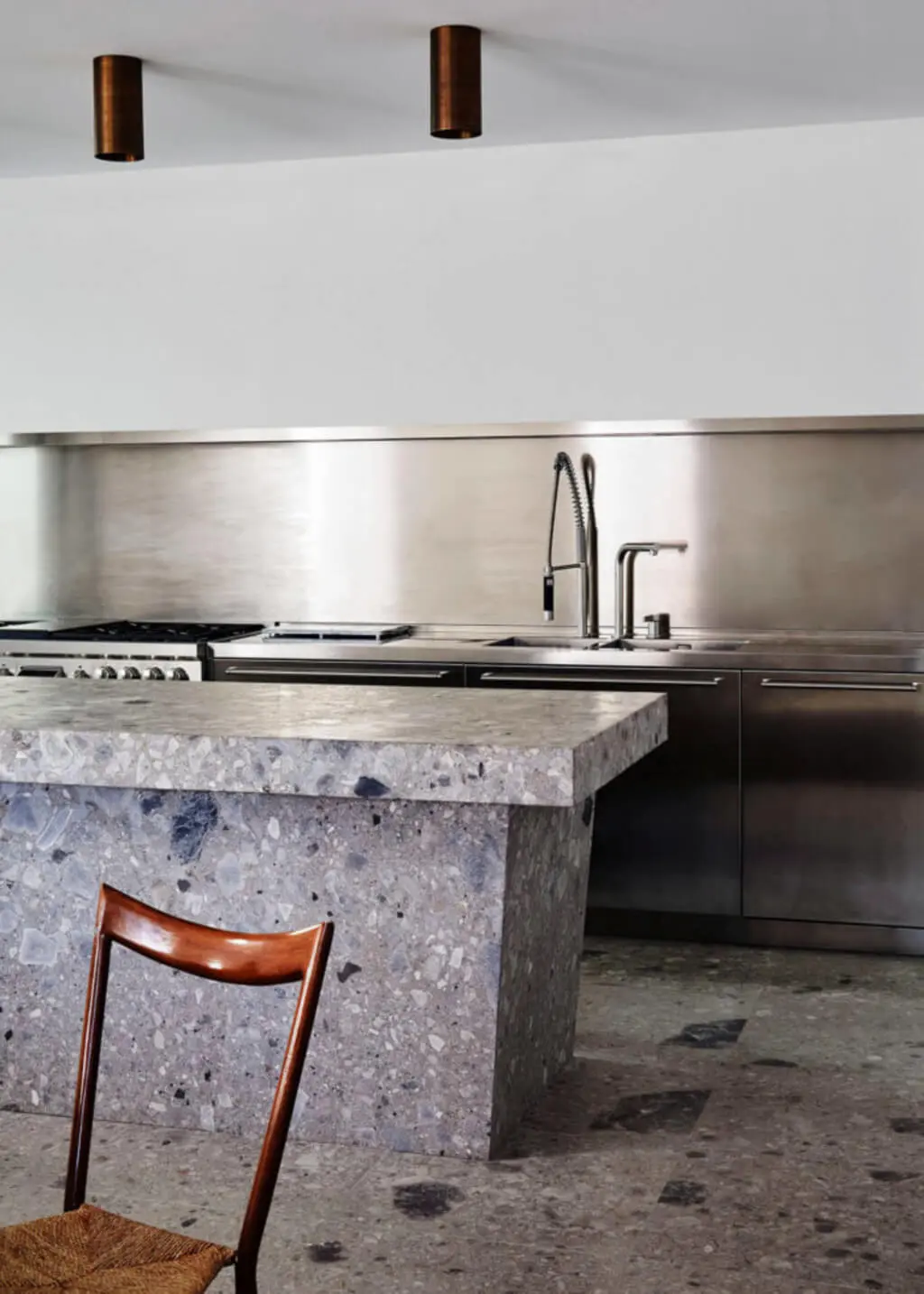 Check out our journal to discover more inspiration and find daily dose of modern and spectacular architecture designs. Do not forget to follow Hommés Studio on Pinterest to stay on top of our architectural moodboard.

Photos: Rei Moon