Located in the Mayfair area, The Beaumont Hotel in London surprises the guests with an impressive interior full of luxury and art deco inspiration.
The stunning interior of the Beaumont hotel makes us travel in time. Inspired by the great hotels of 1920, the Beaumont takes place in an Art Deco building in a charming square, close to galleries, boutiques, and museums of Mayfair. But it's not just the location that takes attention; the interior of this hotel is outstanding.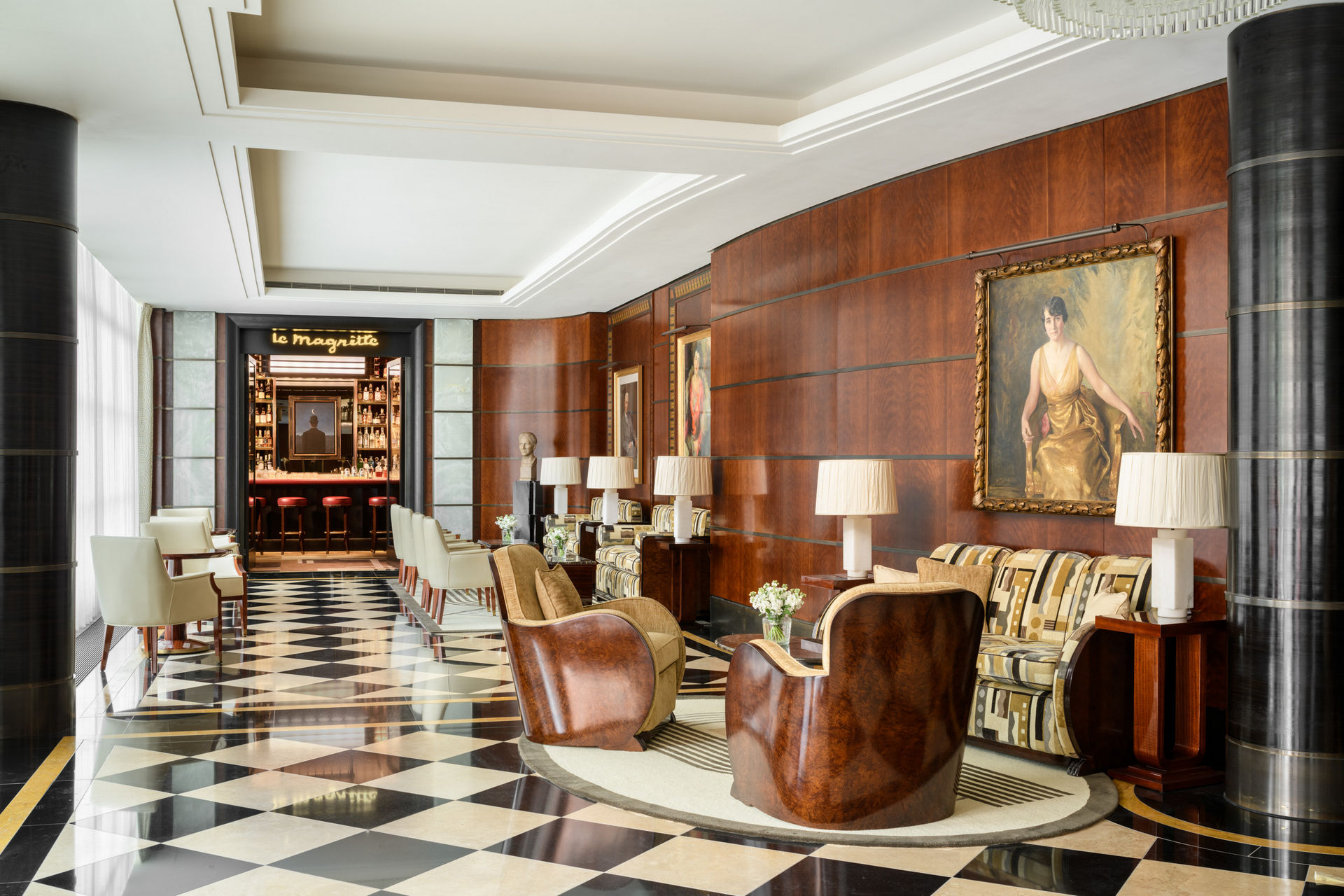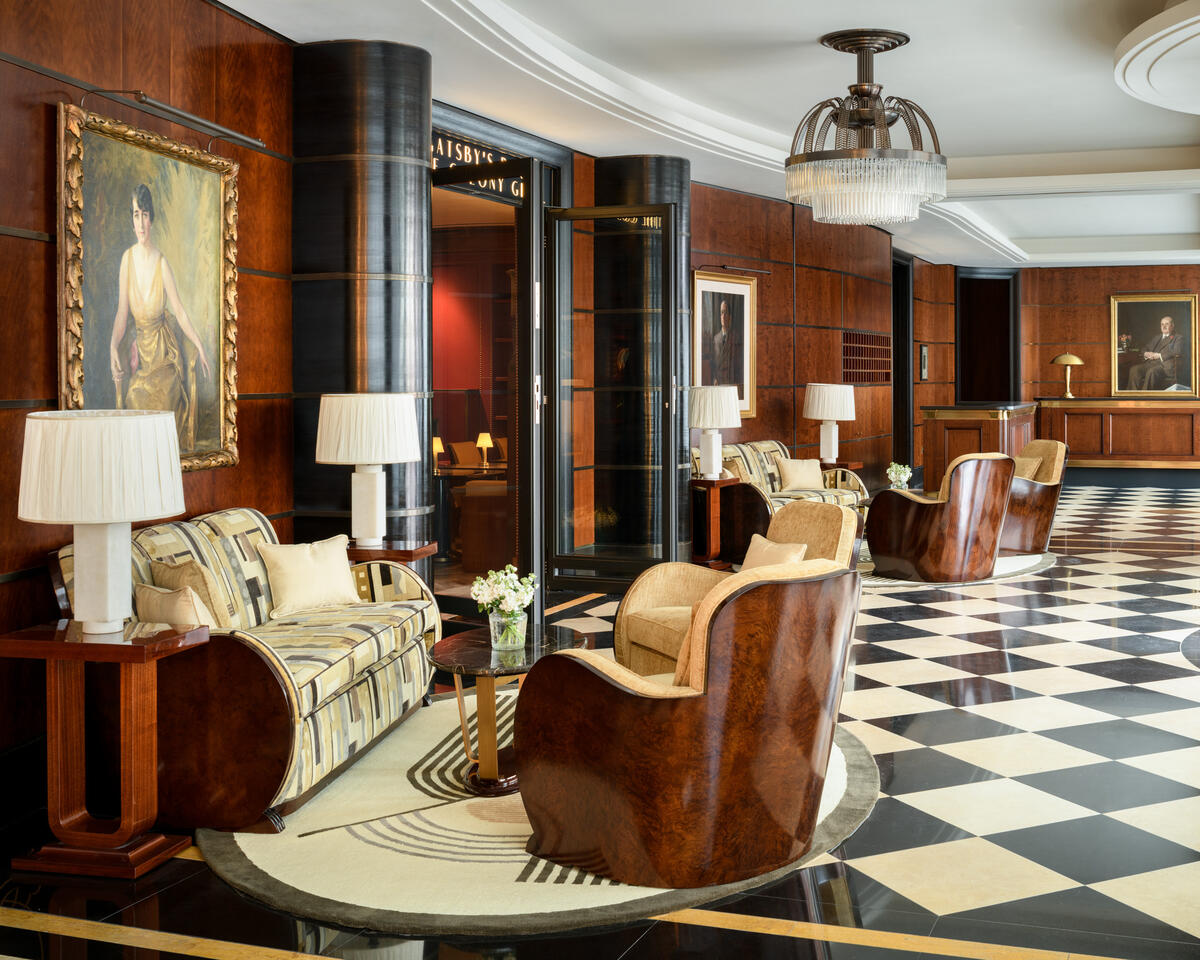 In this luxury hotel, the interior aims to be an intimist space to welcome the guests and revive some of the gold years of Art Deco; the layout blends the vintage aesthetic with the technology of the 21 century and is a true jewel of Art Deco. With 50 rooms and 22 suites, the Beaumont could ideally be a scenario of old movies with all the London glamour- a real prof that interior design also can make us travel – in time and styles.
Beaumont Hotel breaths the Art Deco style and all the elegance from the 1920s, but more than that – it offers everything a refined guest needs – a fantastic restaurant, impressive rooms, and great staff. Therefore, it also offers all the refinement and luxury of the Art Deco Style – it's the perfect scenario to feel London.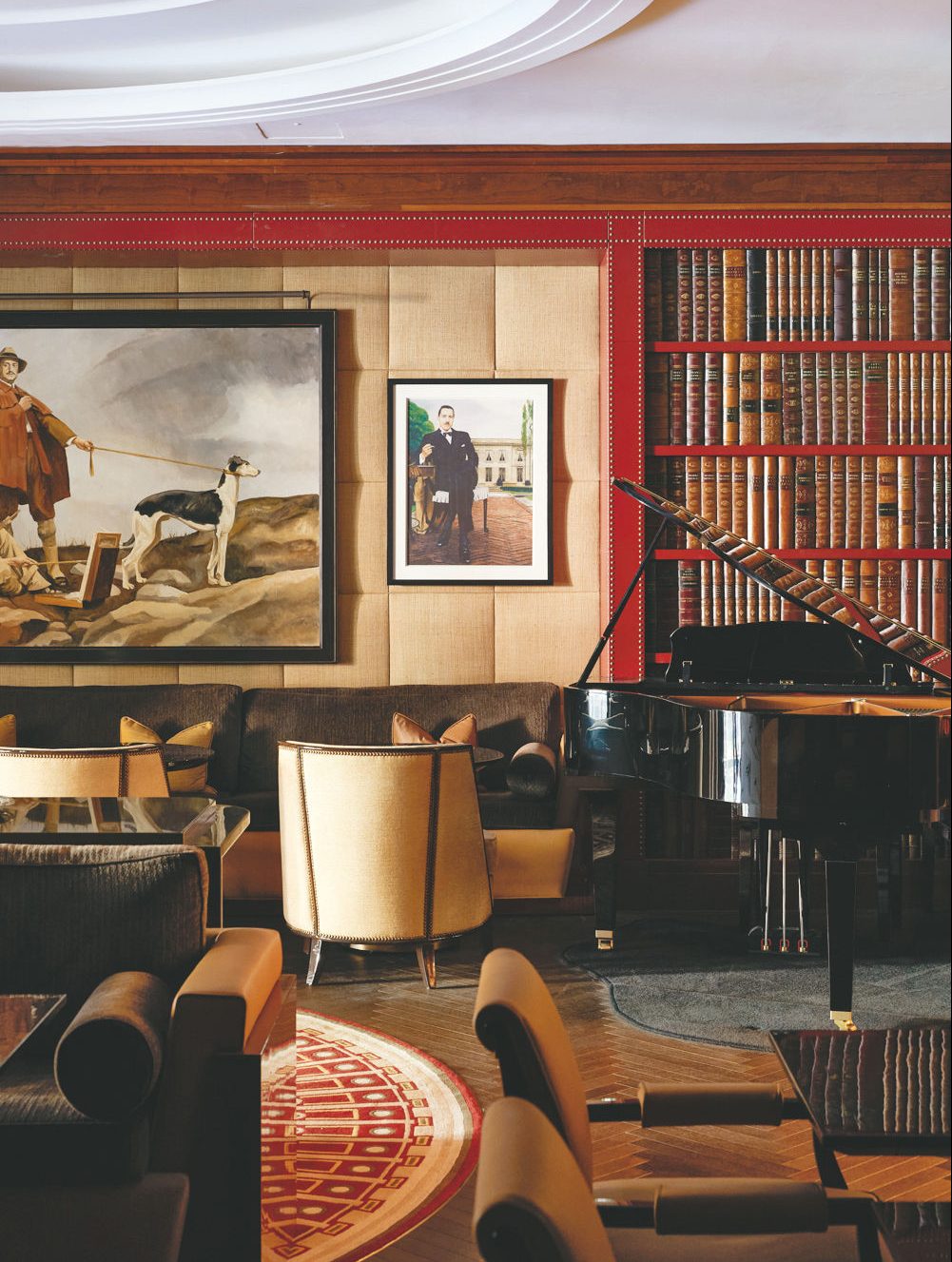 The charming hotel opened its doors in 2014, and since then, it's a must place to stay in London – offering a plus to all the charm that a visit to this enchanting city can provide. In 2021 a refurbishment took place in the bars and restaurants of the hotel. It even offered a new lounge and dining terrace – elevating this incredible hotel with comfort and luxury. The additions are signed by the New-York based designer, Thierry Despont.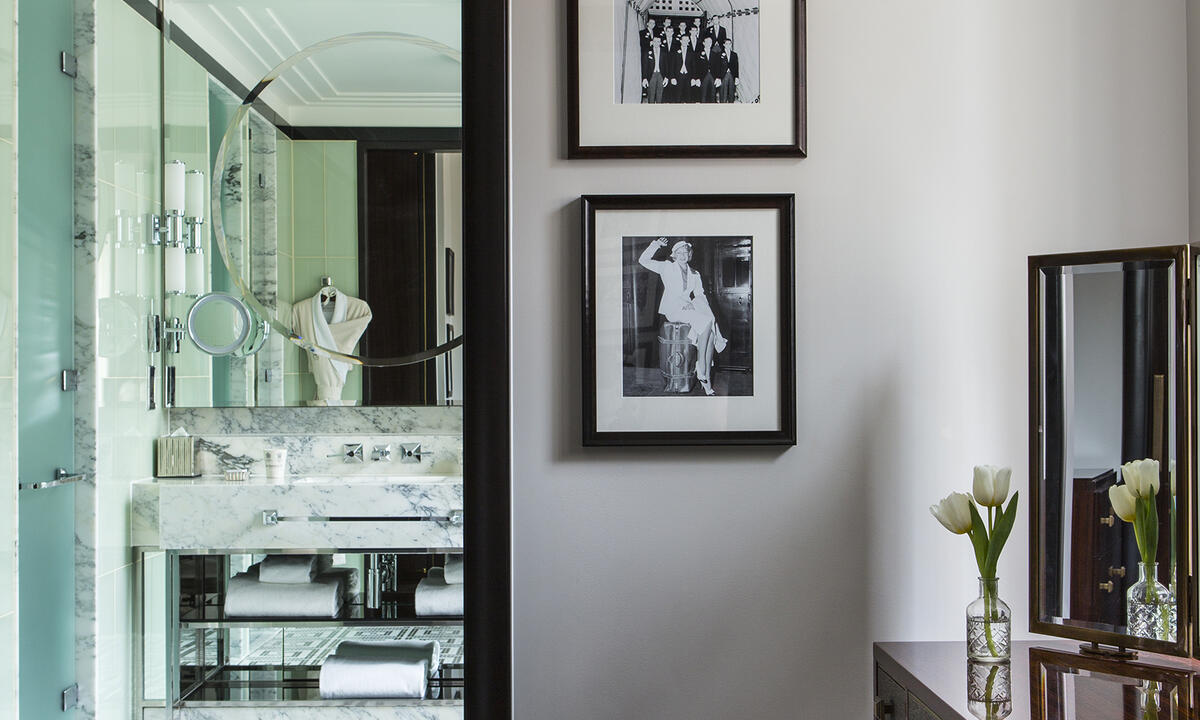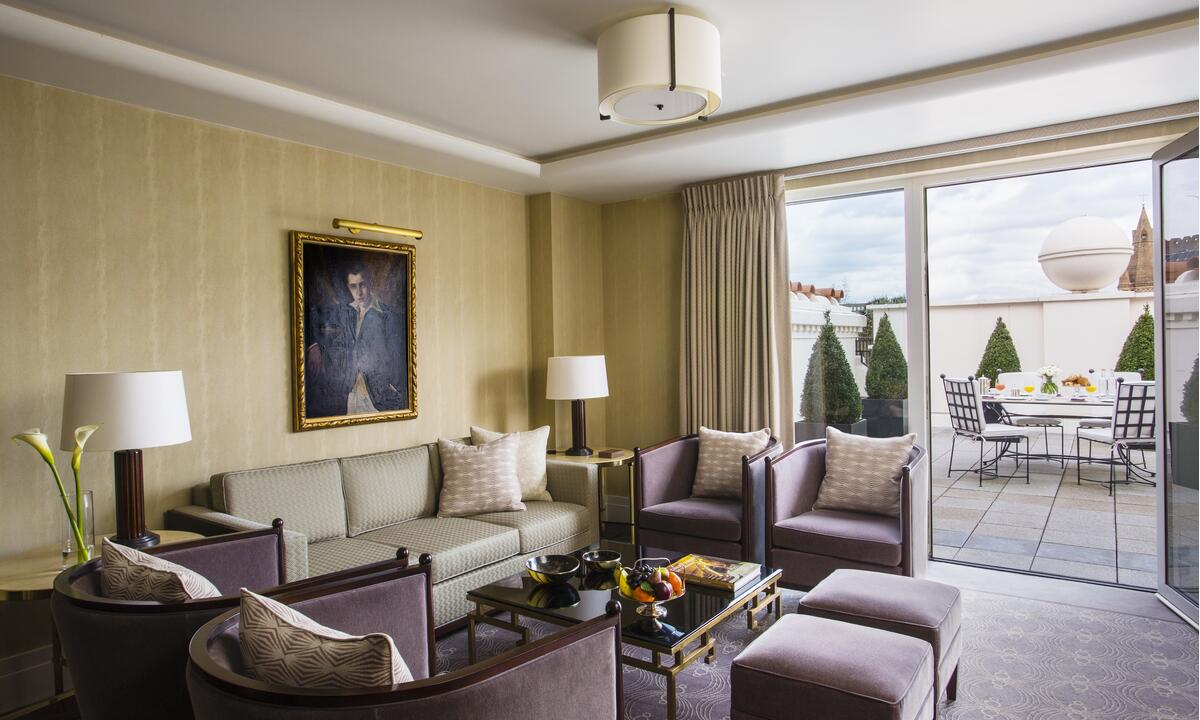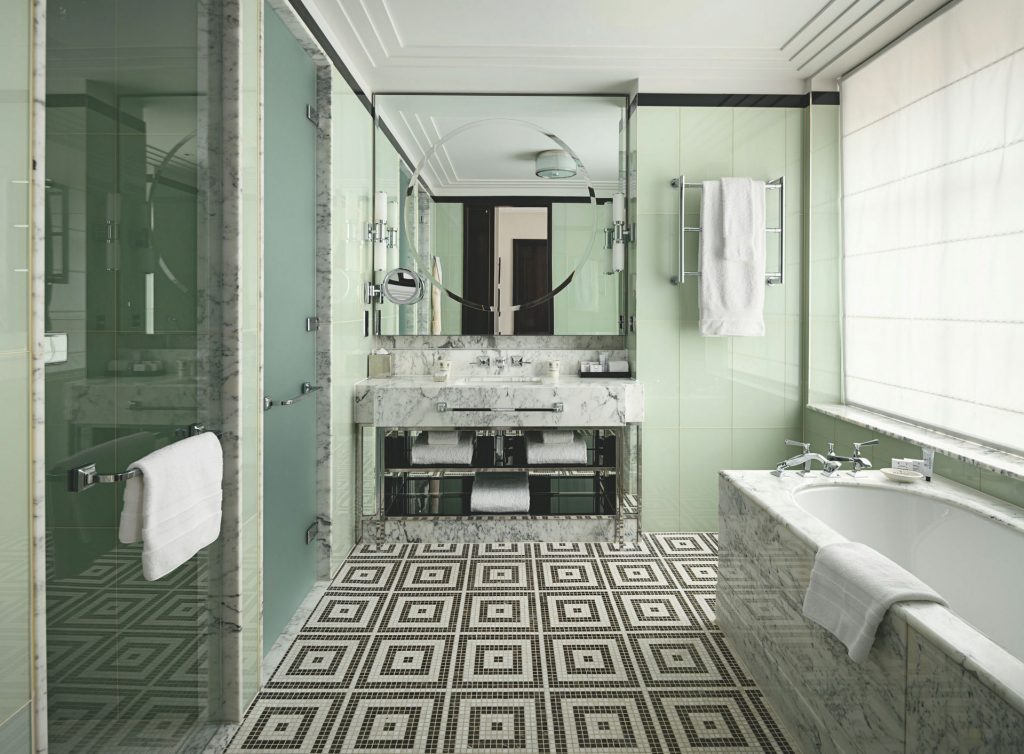 The hotel's interior combines luxury furniture, a beautiful art collection, and premium materials that make it an almost statement of art. Even if the interior is full of inspiration and charming details, a highlight of this hotel is the bathroom – covered with white marble and a fabulous shower that can refresh the guests after a long day exploring London.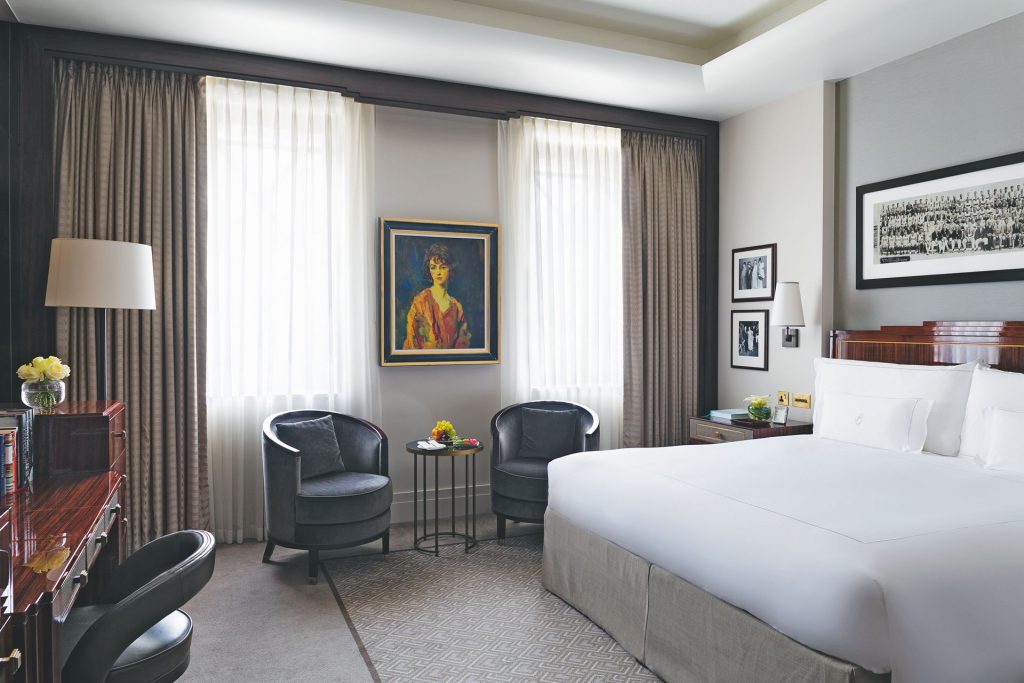 Stay in the Beaumont Hotel is a journey in time that can add the perfect glamour that London requires – showing that the Art Deco Style also can make us travel. If you like to travel in styles, you should check our article about Luxury Art Deco Hotel around the world; click here.
DO YOU LOVE INTERIOR DESIGN?
If that's the case, discover modern furniture and lighting pieces designed by design lovers for design lovers. All you need to do is to download the Hommés Studio catalog. Choose the high-end homeware by ACH Collection to complete your interior design project with style.

Source: AD / The Beaumont