Growing old makes us crave different things – a high-quality mattress, comfortable shoes, and the perfect art deco clash kitchen to have breakfast with the family in the early morning.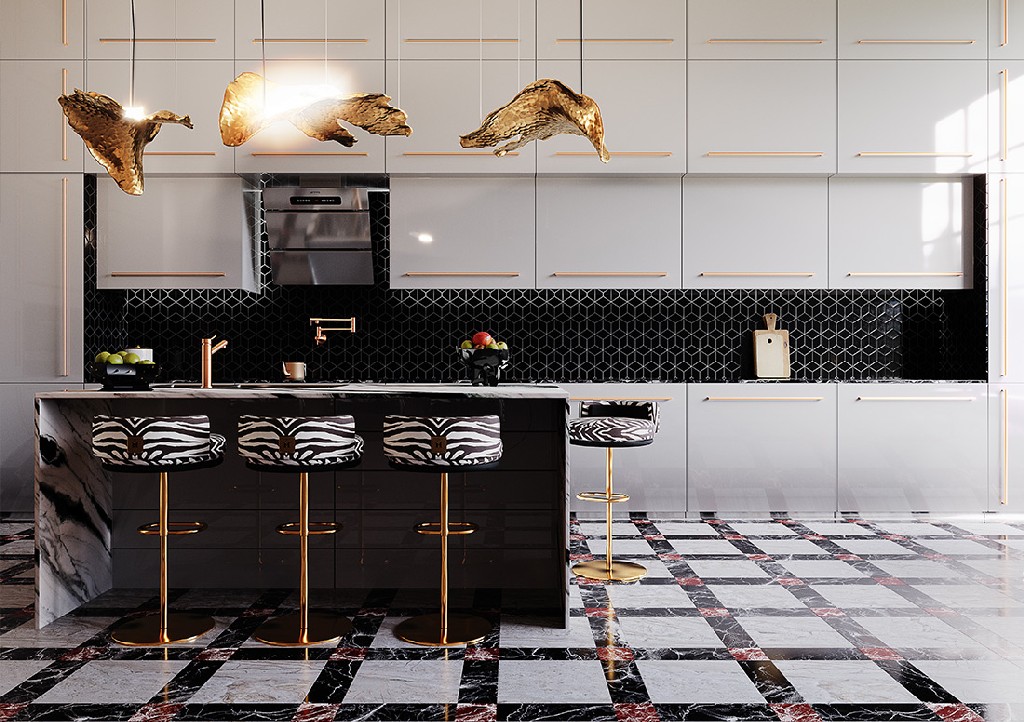 That is an art deco clash kitchen with a fragrant space composition, dynamic flooring choices, a quiet palette, and sculptural elements such as a dramatic suspension lamp that emanates a warm glow or a seductive bar stool with sleek shapes.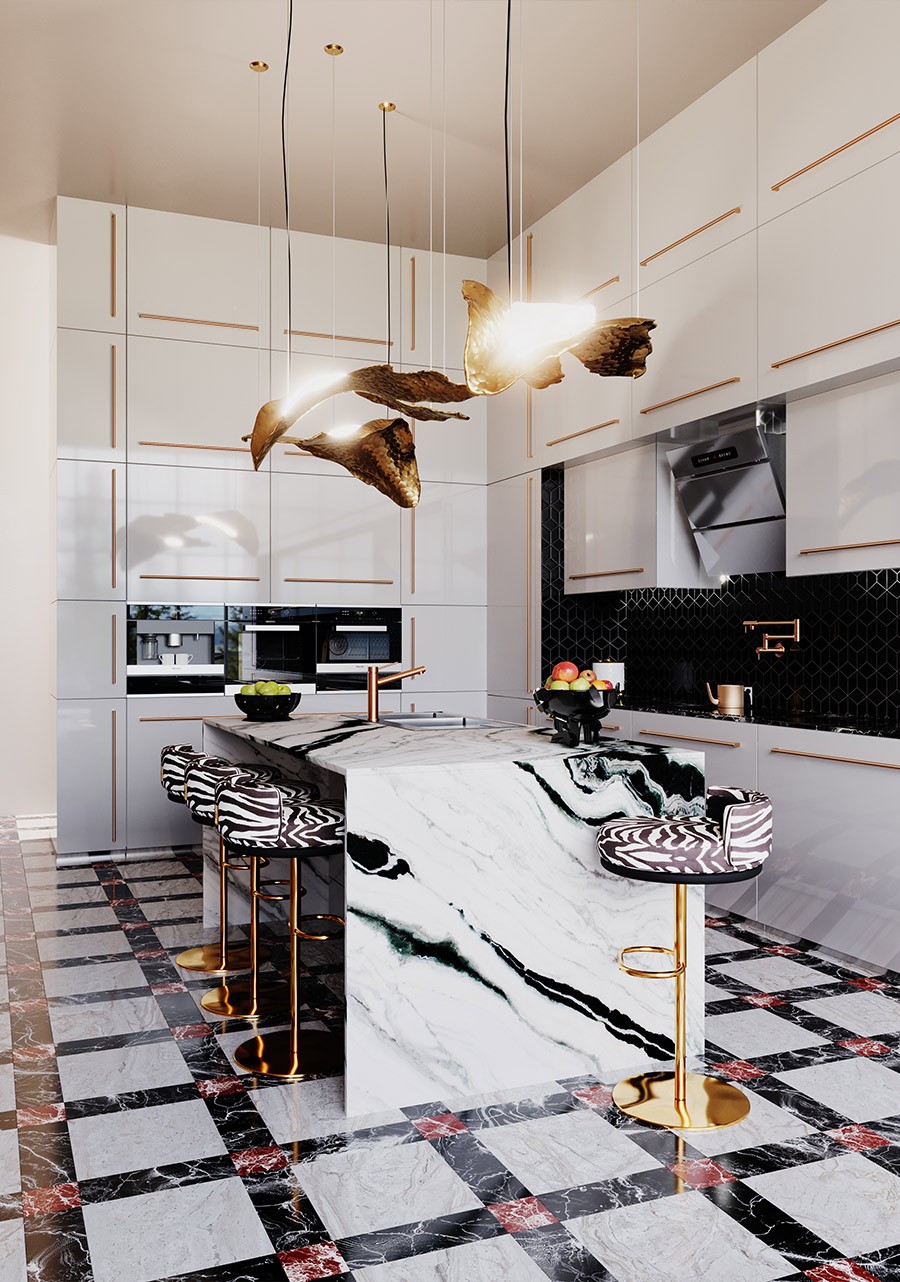 That is a kitchen that is luxe in every sense. An art deco kitchen with art deco colors and motifs hosting the modern lifestyle – and those joyful moments with family right before the day starting off.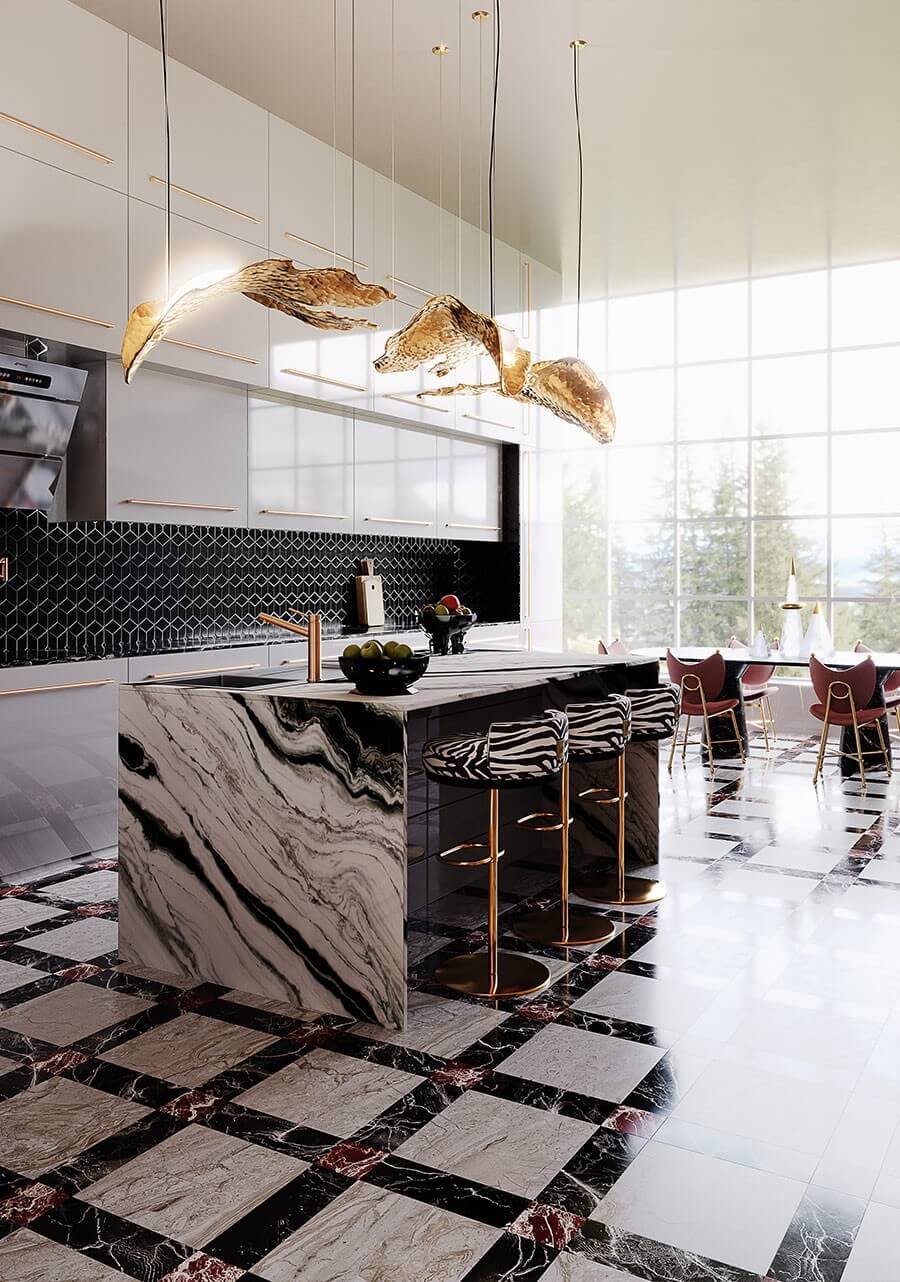 Leafus suspension lamp unveils a subtle breeze of fresh and modern design. This luxury suspension lamp is full of sophistication with an organic and elegant shape. Nature-inspired, this design lamp is perfect for enhancing any contemporary living area.
Cluedo bar chair is a Memphis design style chair. A swivel counter stool that brings comfort and modernity into a luxury hospitality project. This modern chair enlivens a contemporary interior design project.
Tower Dining Table adds glamour to your gastronomical gatherings. Perfectly proportioned and specifically shaped for sociable settings, it's the best modern choice for your luxury dining room project.
Samira Dining Chair is sophisticated in the shape of a chair. This exclusive upholstery piece works wonderfully around a statement dining table.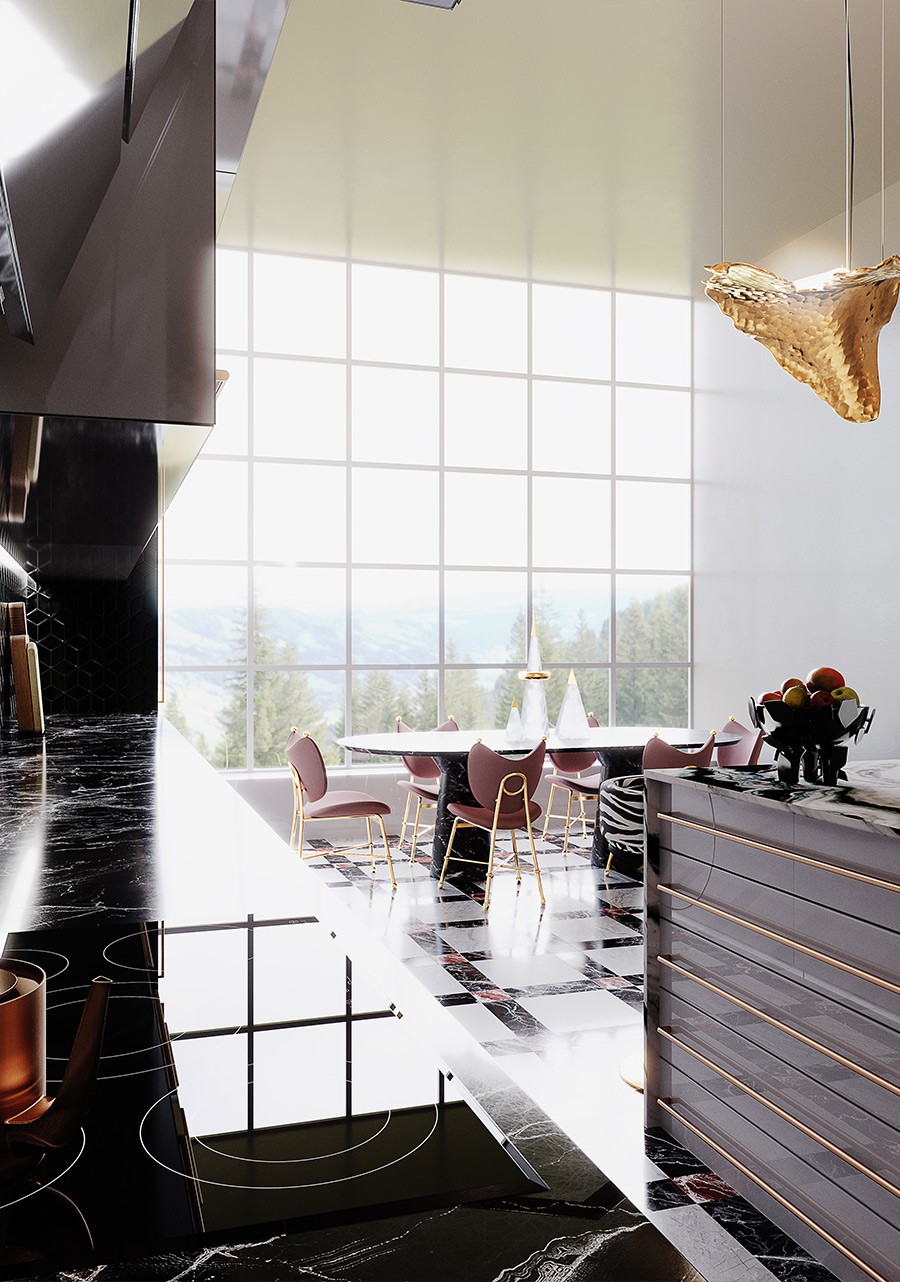 ACH Collection Products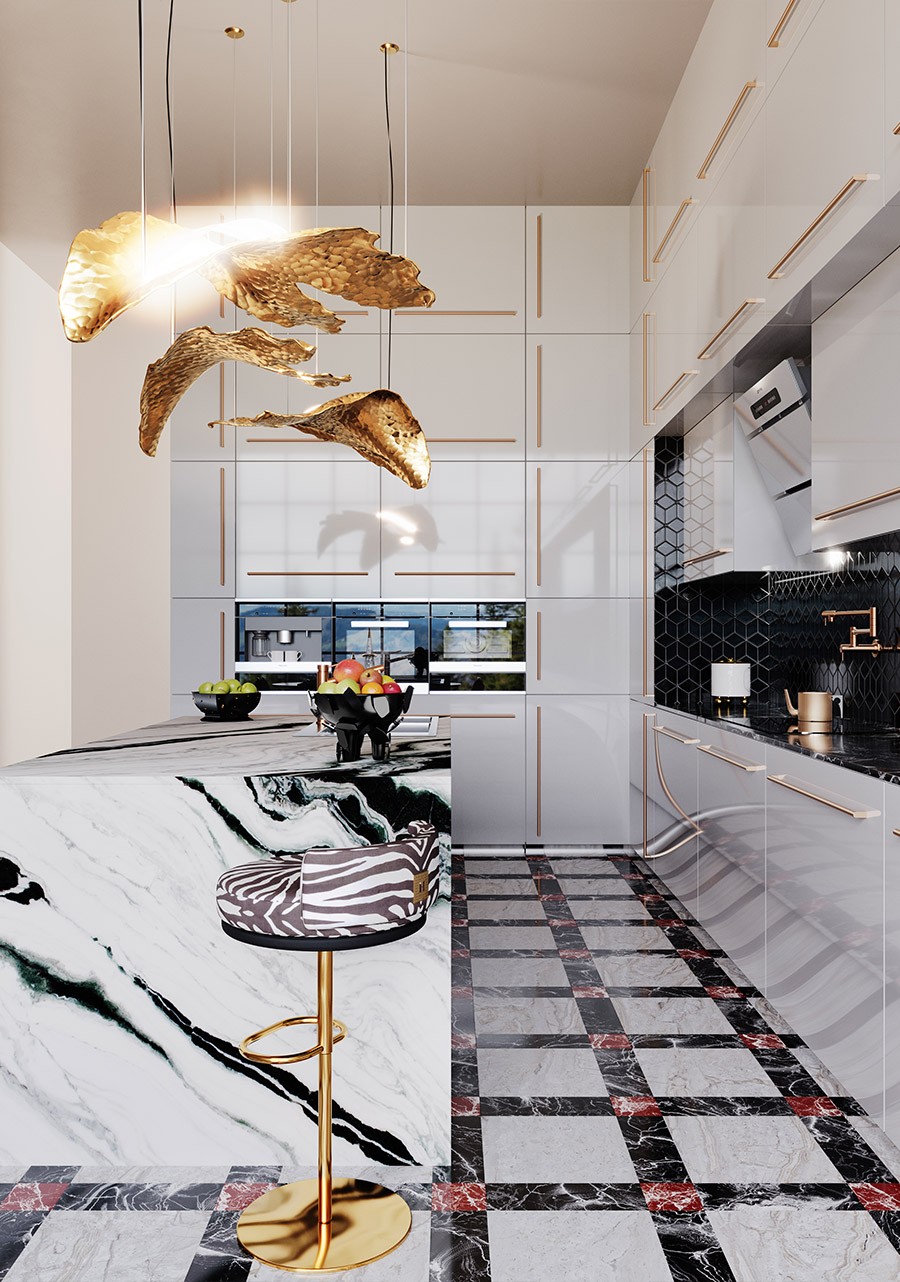 Download the Hommés Studio catalog and discover furniture, lighting, and home accessories to design a modern and sculptural interior. Pay a visit to ACH Collection website as well and discover high-end homeware and pet accessories for a wholesome modern lifestyle.