The new Manhattan tower by CookFox Architects is Studio Mellone's first residential amenity space inspired by Art Deco Interiors.
With falling terraces, graceful verandas, and botanical-inspired motifs, the new 25 Park Row tower by CookFox Architects elegantly soars above City Hall Park in Lower Manhattan. The first high-end residential offering from L+M Development Partners, the 50-story building comprises 110 units and an envy-inducing amenity floor conjured by acclaimed designer Andre Mellone. He is known for bringing his refreshingly understated brand of luxury to retail clients like Thom Browne and Carolina Herrera.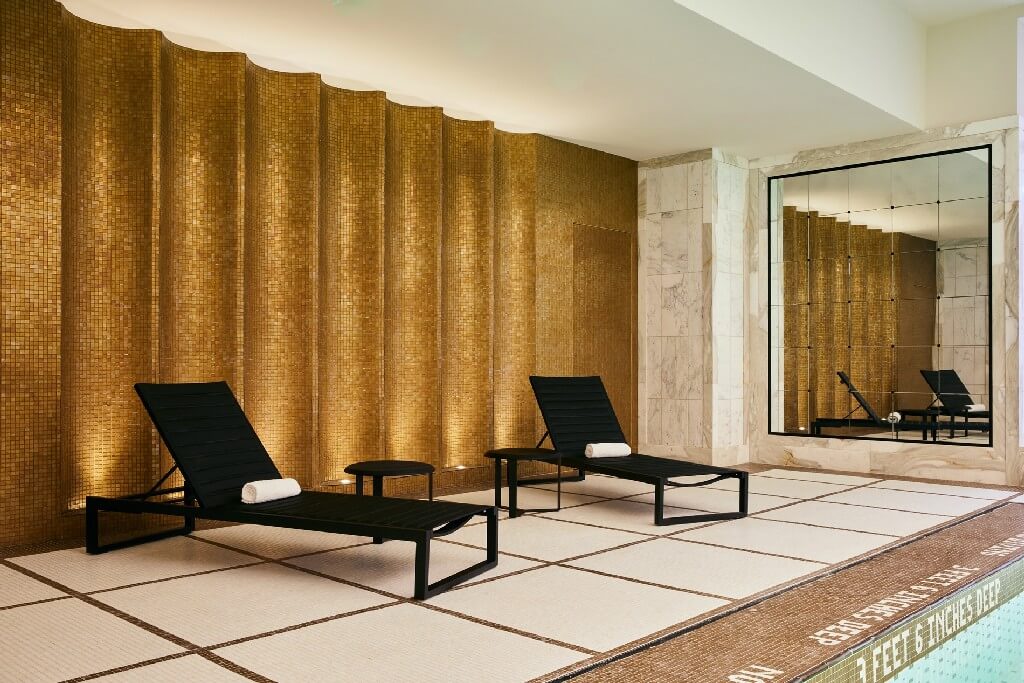 Tasked with creating a series of common areas occupying the entire fifth floor, Brazilian-born Mellone, who founded his firm, Studio Mellone, took design cues from the ornamented Art Deco towers built in the 1920s and 30s, many in the surrounding neighborhood.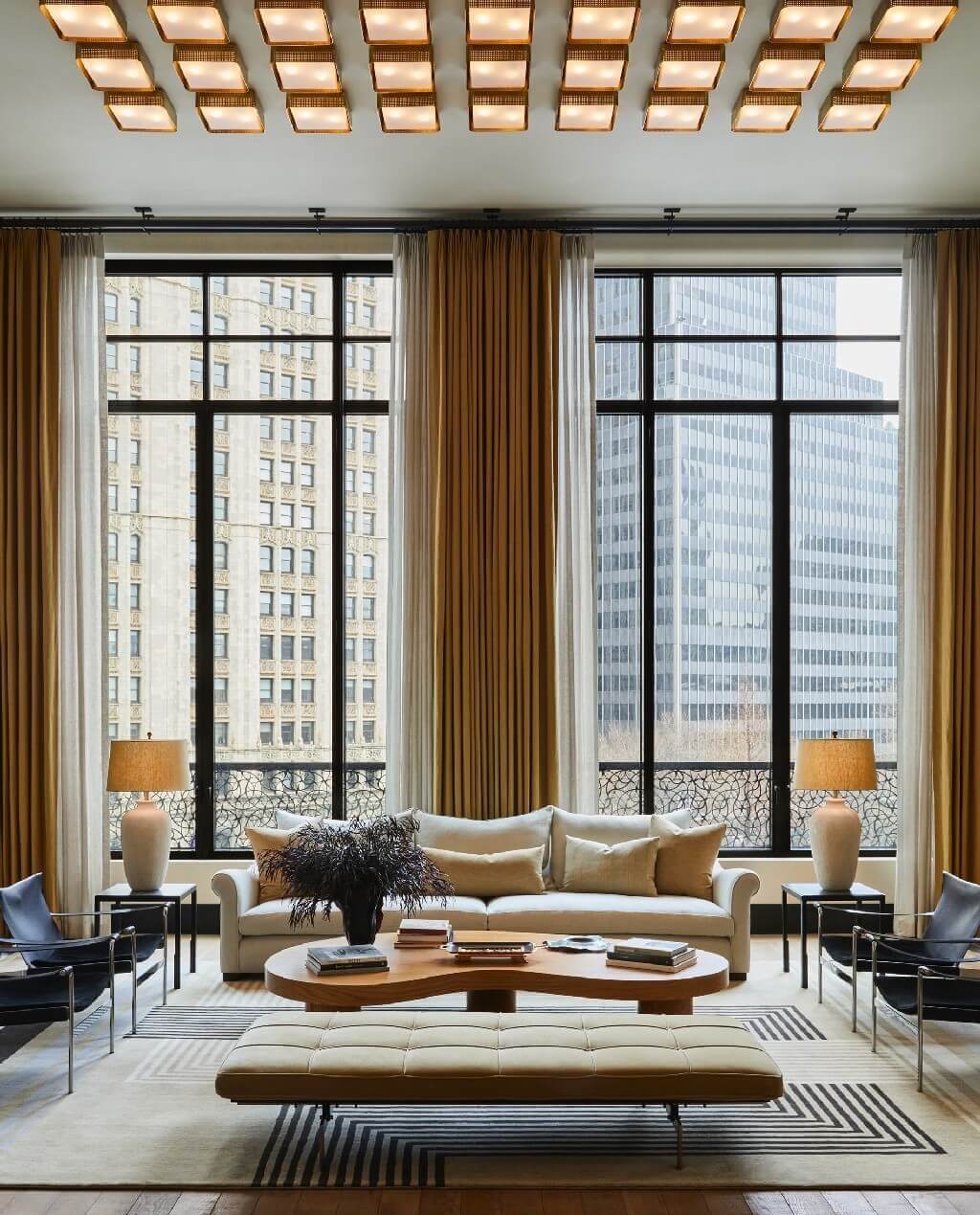 Dividing the floor into separate collective and health areas, Mellone was able to put a contemporary twist on that high-glam vintage aesthetic in a way that still felt distinctly residential.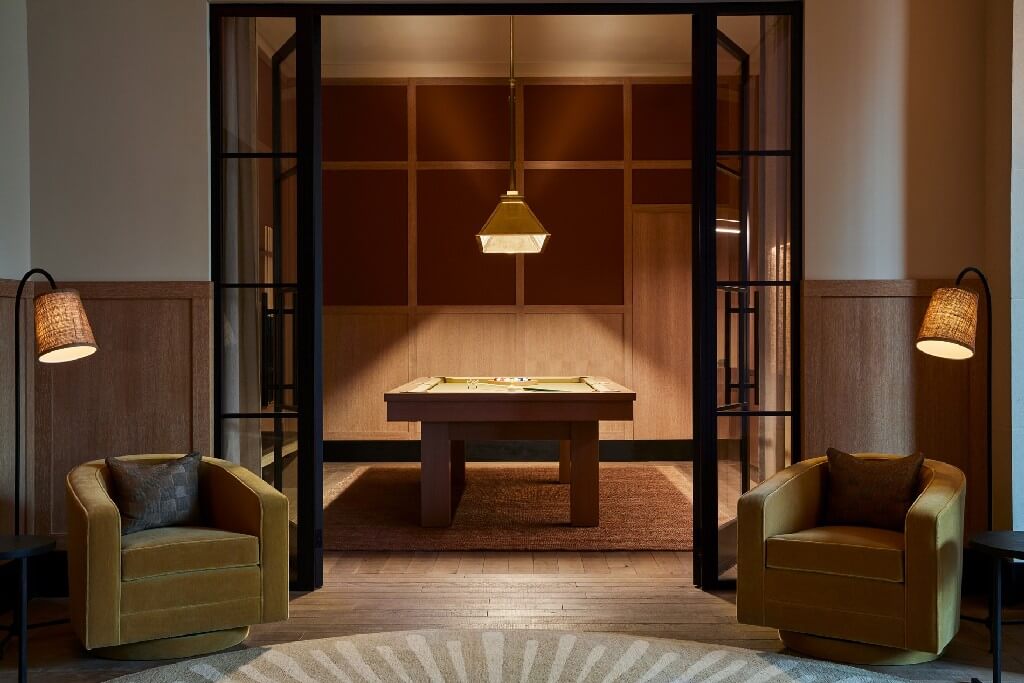 The result is nothing short of stunning. Among the social spaces are a series of high living rooms, chic reading areas, and a media lounge where people can comfortably relax and watch TV.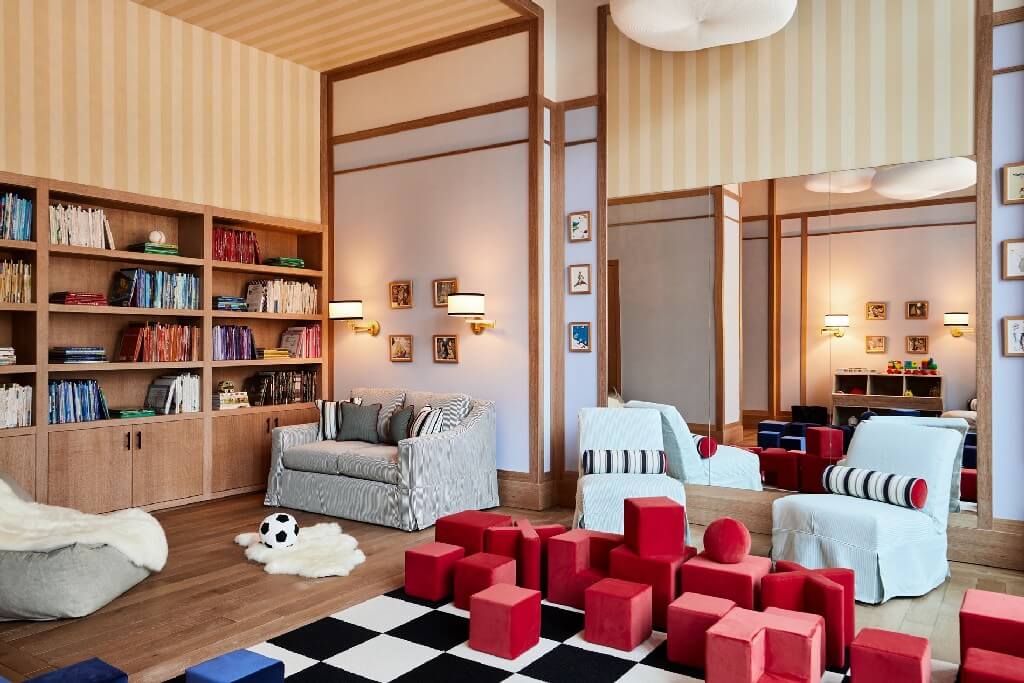 Floor-to-ceiling bookshelves and curtains amplify the tall ceiling heights and help frame the views of the surrounding cityscape. There is also a dining room and chef's kitchen, plus a cheerful children's play area with a checkerboard rug, a golf simulator, and a billiards room.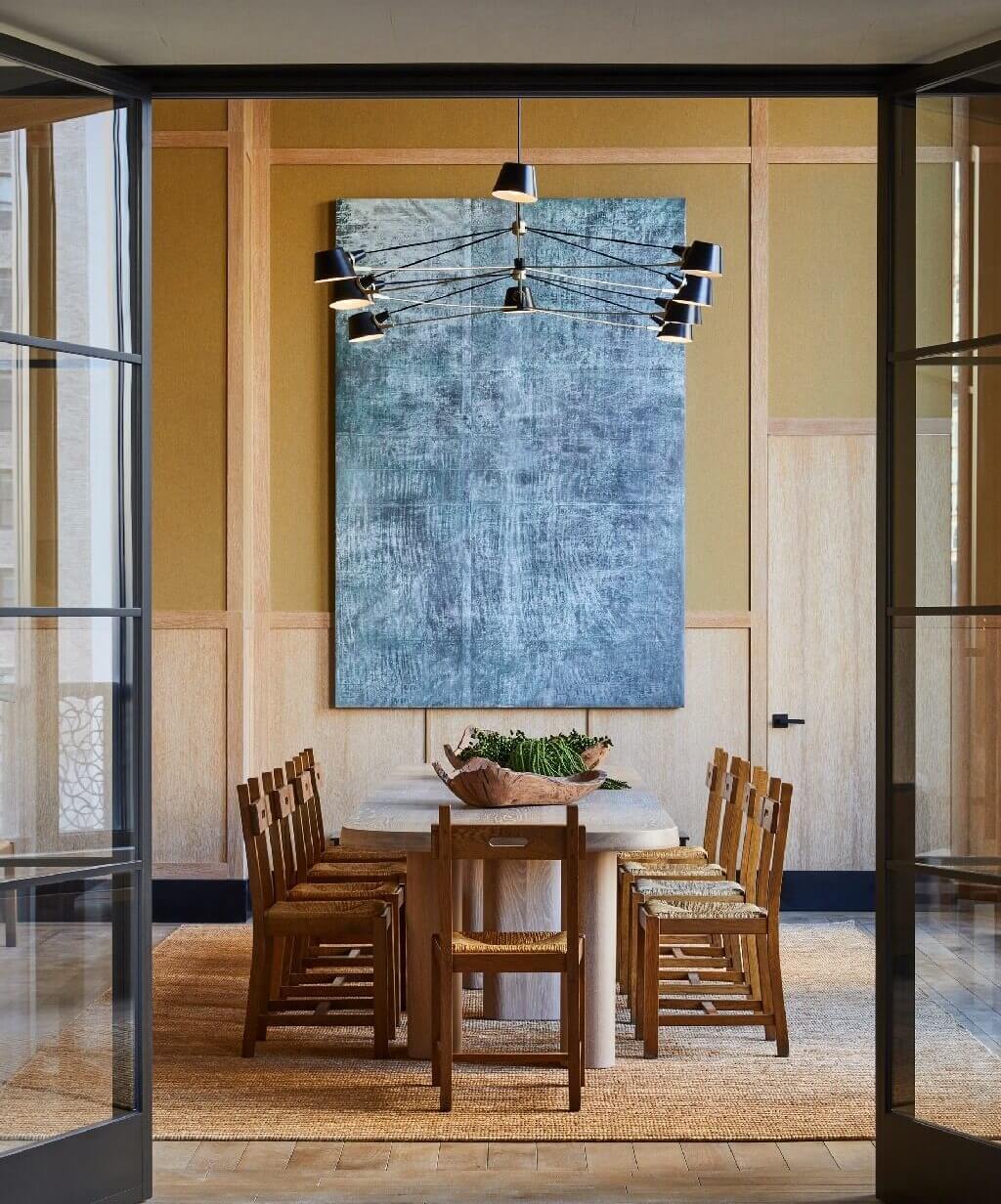 The textural variance was an essential element for Mellone, who finished the walls in a faux-limestone plaster and custom white-oak millwork inset with fabric. A pair of striking fireplaces are lined with richly veined black marble, while plush furnishings and soft rugs he custom-designed provide extra warmth and sophistication.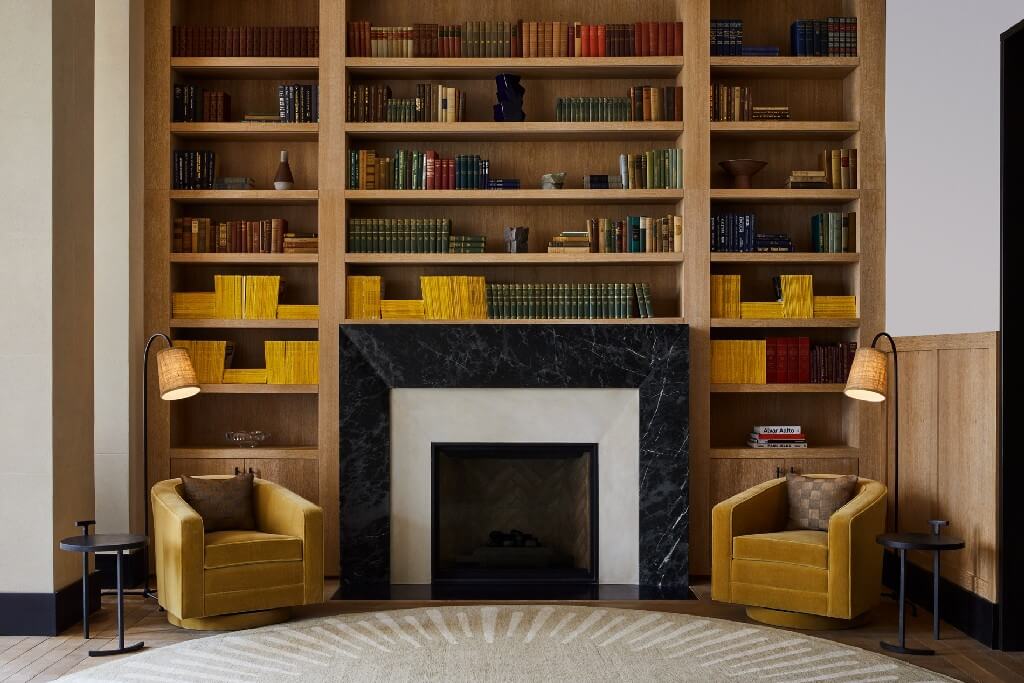 Any notion that the health club might somehow be less glamorous than the social portion is soothed after seeing the stunningly gilded indoor pool area, which features rolling walls of shimmering gold-and-white mosaics inspired in art deco interiors.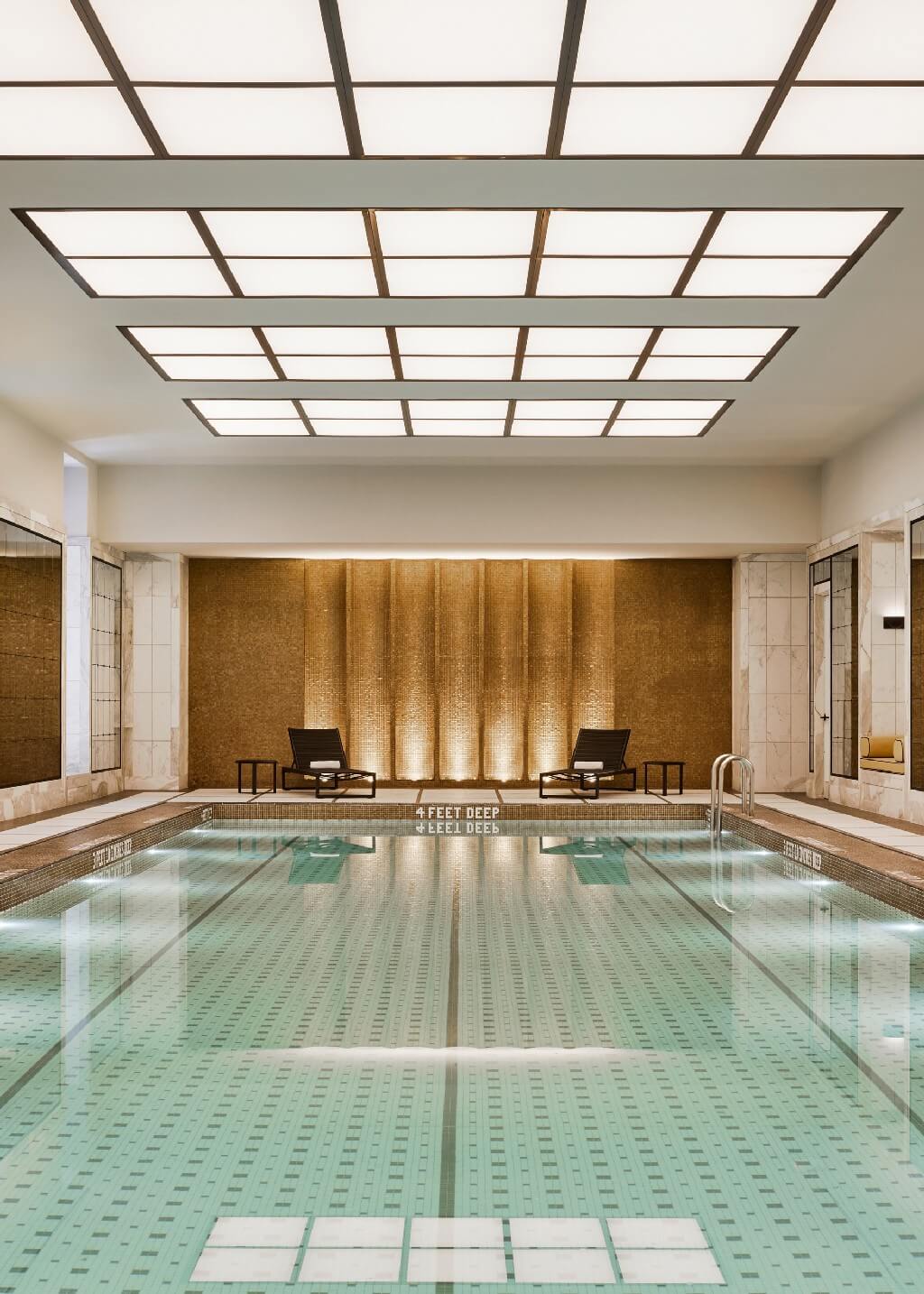 The developers allowed them to illuminate the pool with lay light panels recessed into the ceiling, which give it an old-fashioned sensibility. Among the club's other amenities are a gym, sauna, yoga studio, and locker room.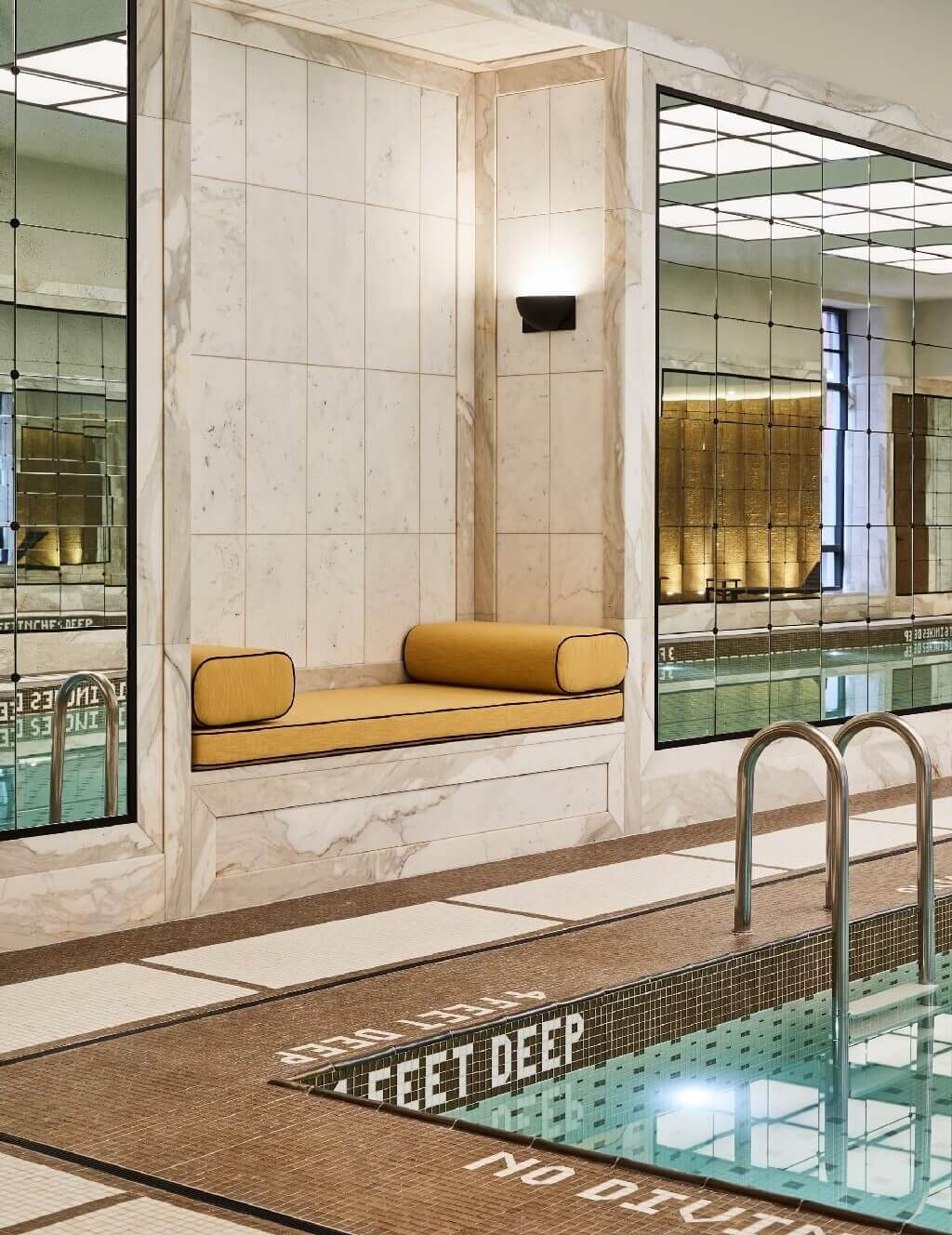 Although he does not live in the building, Mellone says that the one space he would try to use every day is the gym. "Every time I go to the building, I start to like one room better than the other," he laughs.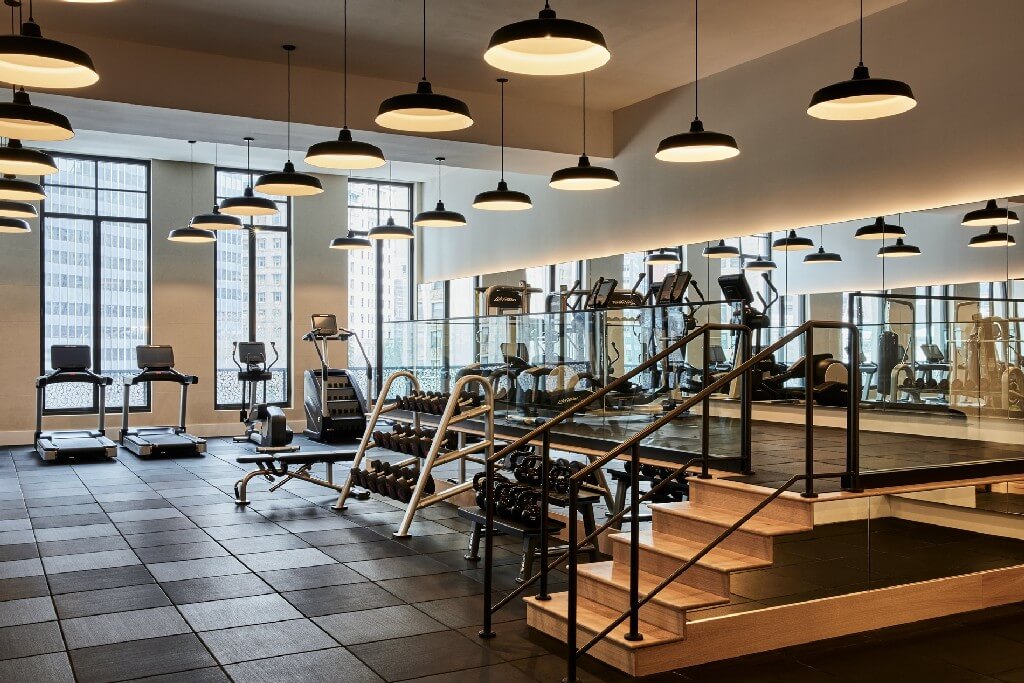 We really hope you liked our article. Feel free to pin all the images to your favorite Pinterest board. Meanwhile, you can also visit our Pinterest boards to get more inspiration.
Get more ideas for your projects and find functional, stylish, and sizable lighting and furniture choices: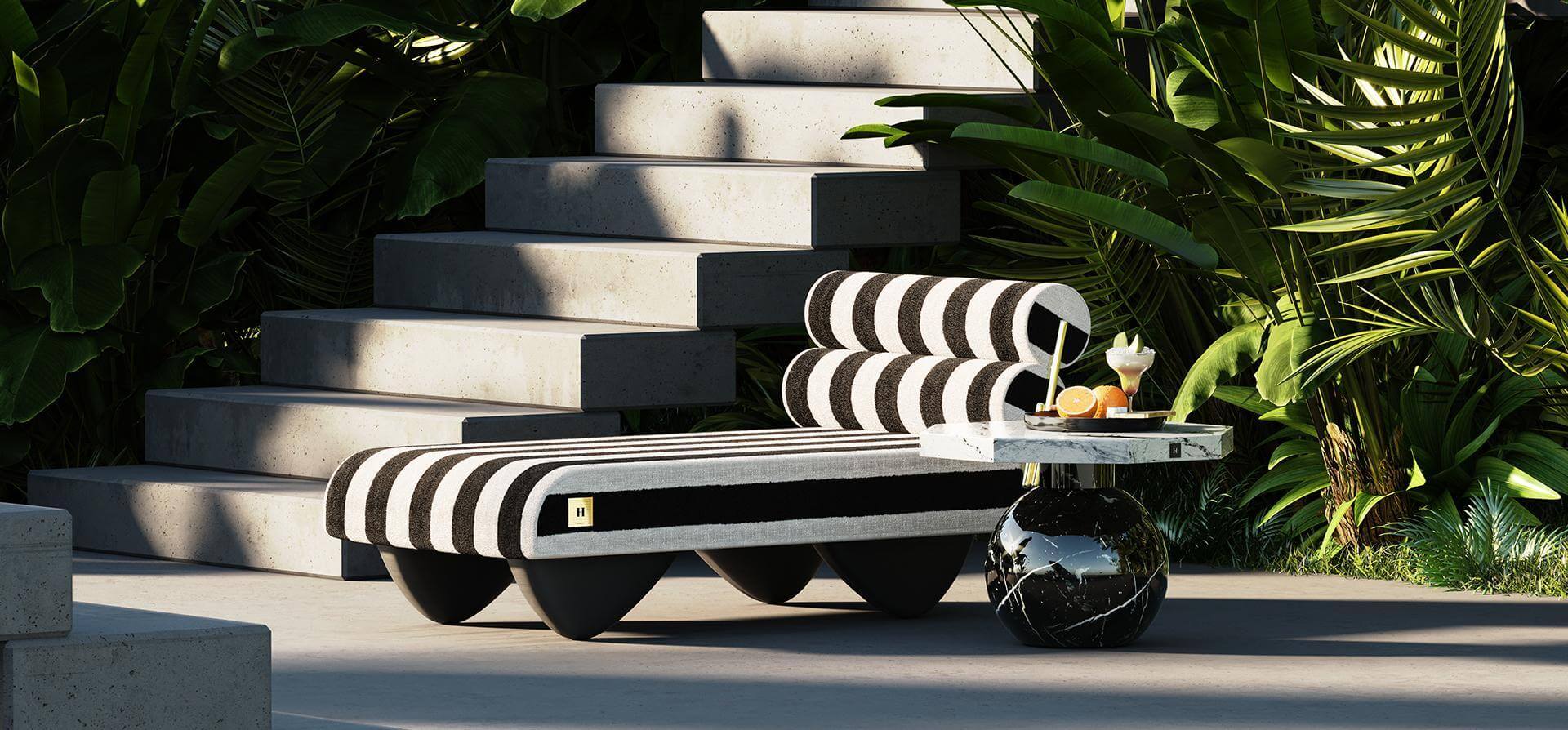 Source: Galerie