With an ultra-elegant and timeless Neo Art Decó Style, the designer Oscar Lucien Ono from 'Maison Numéro 20' signs the renovation of this apartment in Paris.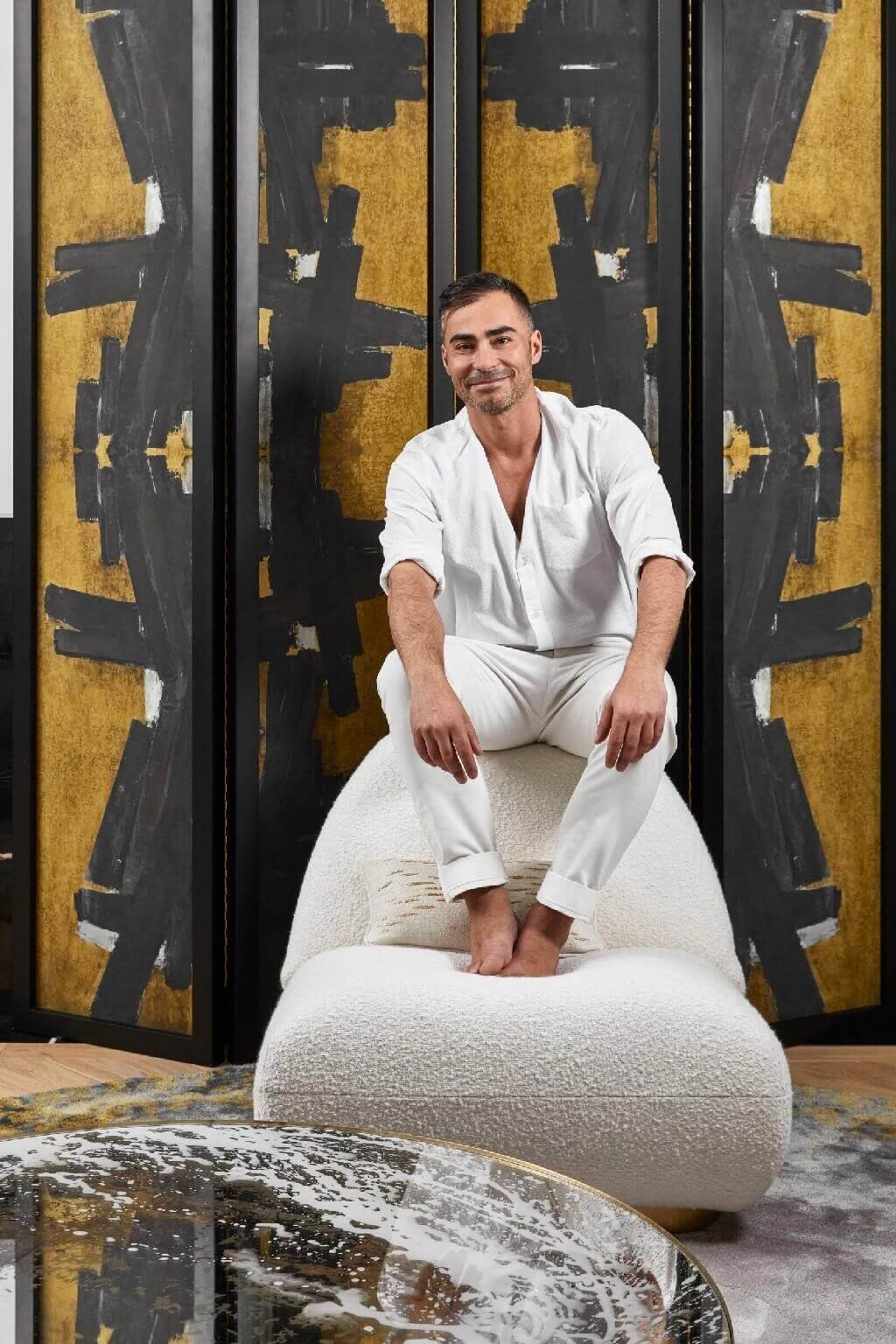 A few meters from the Arc de Triomphe, this apartment endless visual surprises thanks to the intervention of the Maison Numéro 20 studio. Oscar Lucien Ono has reflected many Neo Art Decó Style references in the interior. He plays with the classical Haussmann-style codes.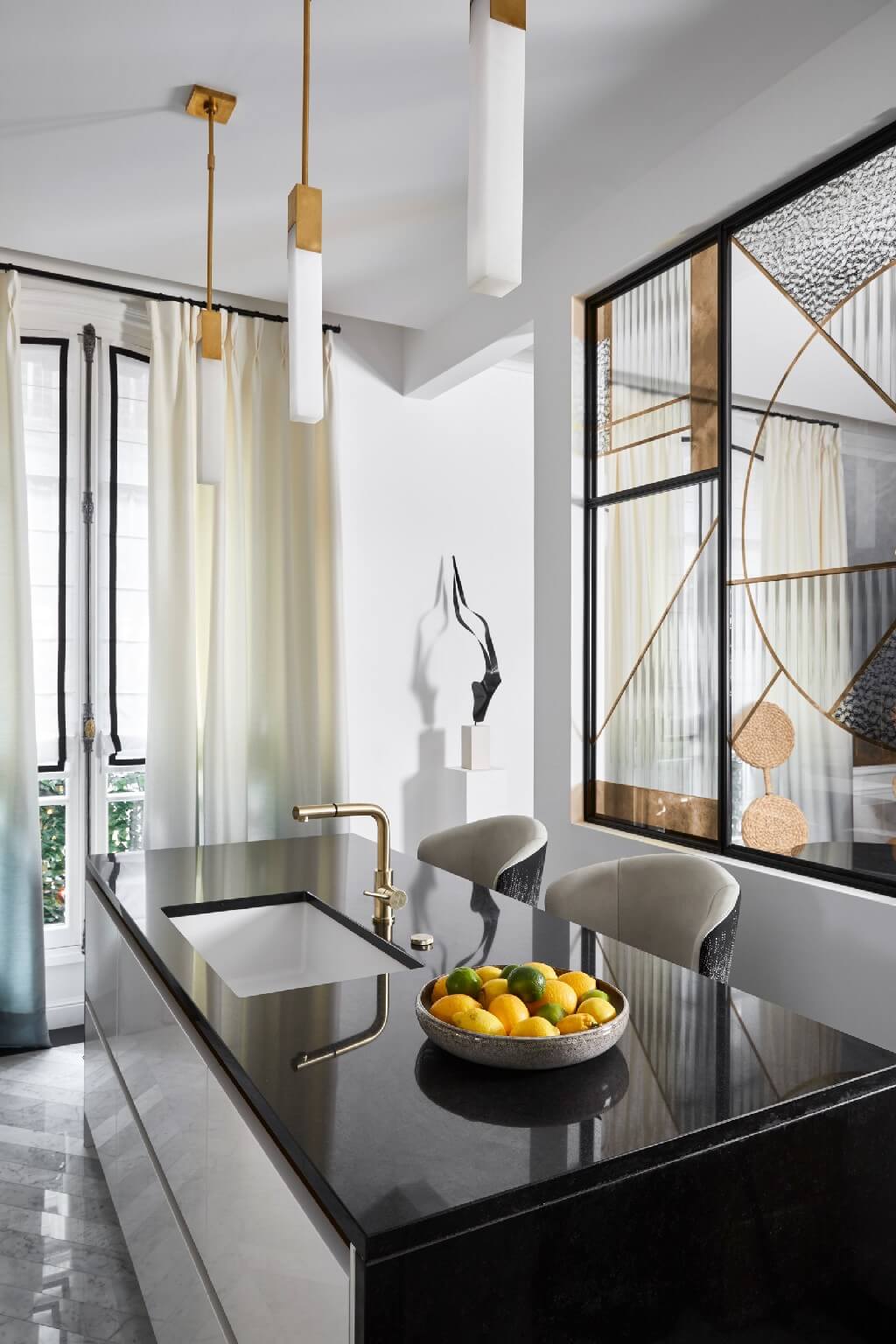 As a result, the atmosphere created is stylish and elegant, thanks to the selection of valuable and timeless materials. The wood Macassar ebony is combined with alabaster, bronze, brass, silk, velvet, and leather. In all areas, the mirrors give a feeling of greater depth.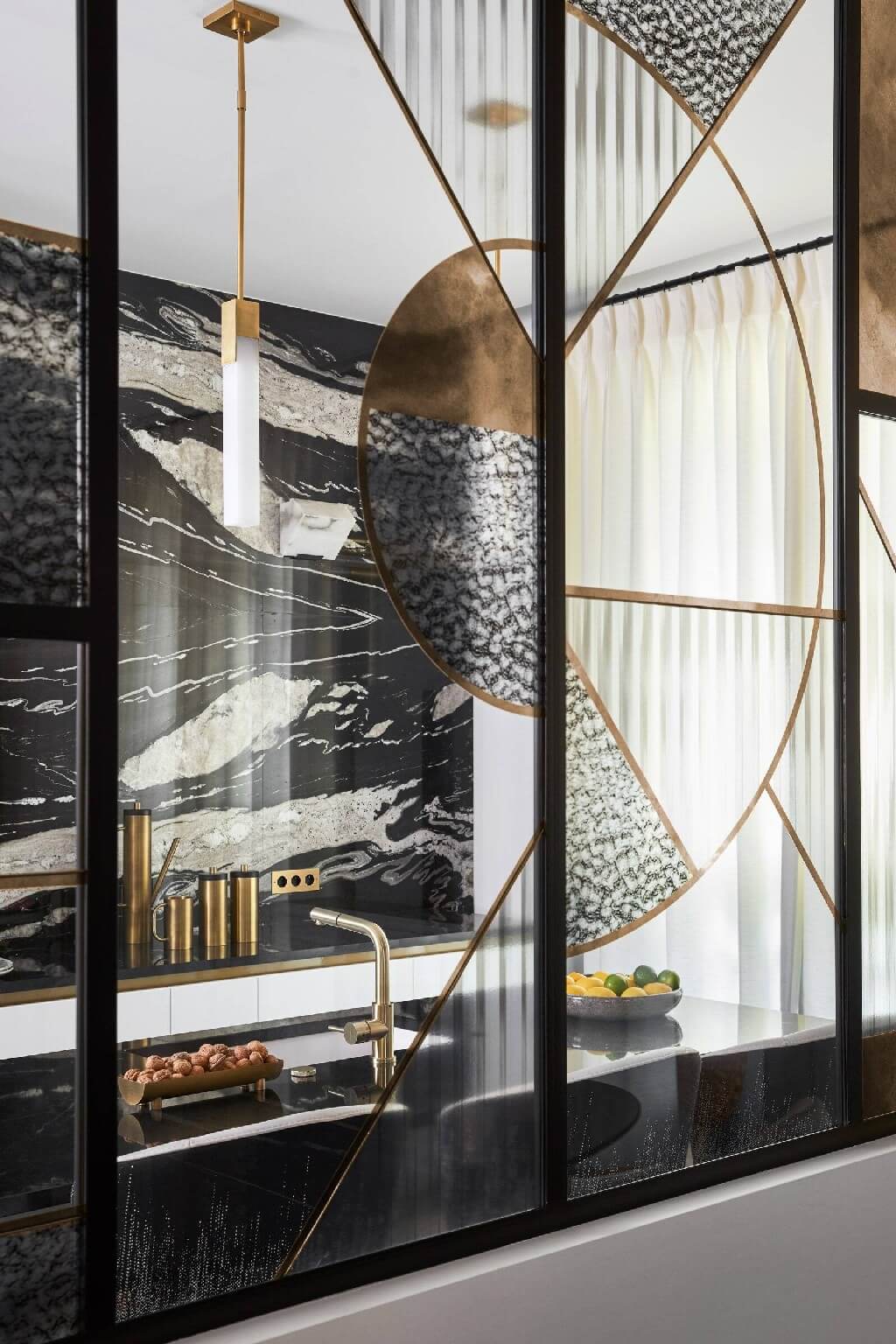 The references to the neo art deco style are visible from the entrance. The geometric shapes and the contrasts between the black and white marble evoke luxury.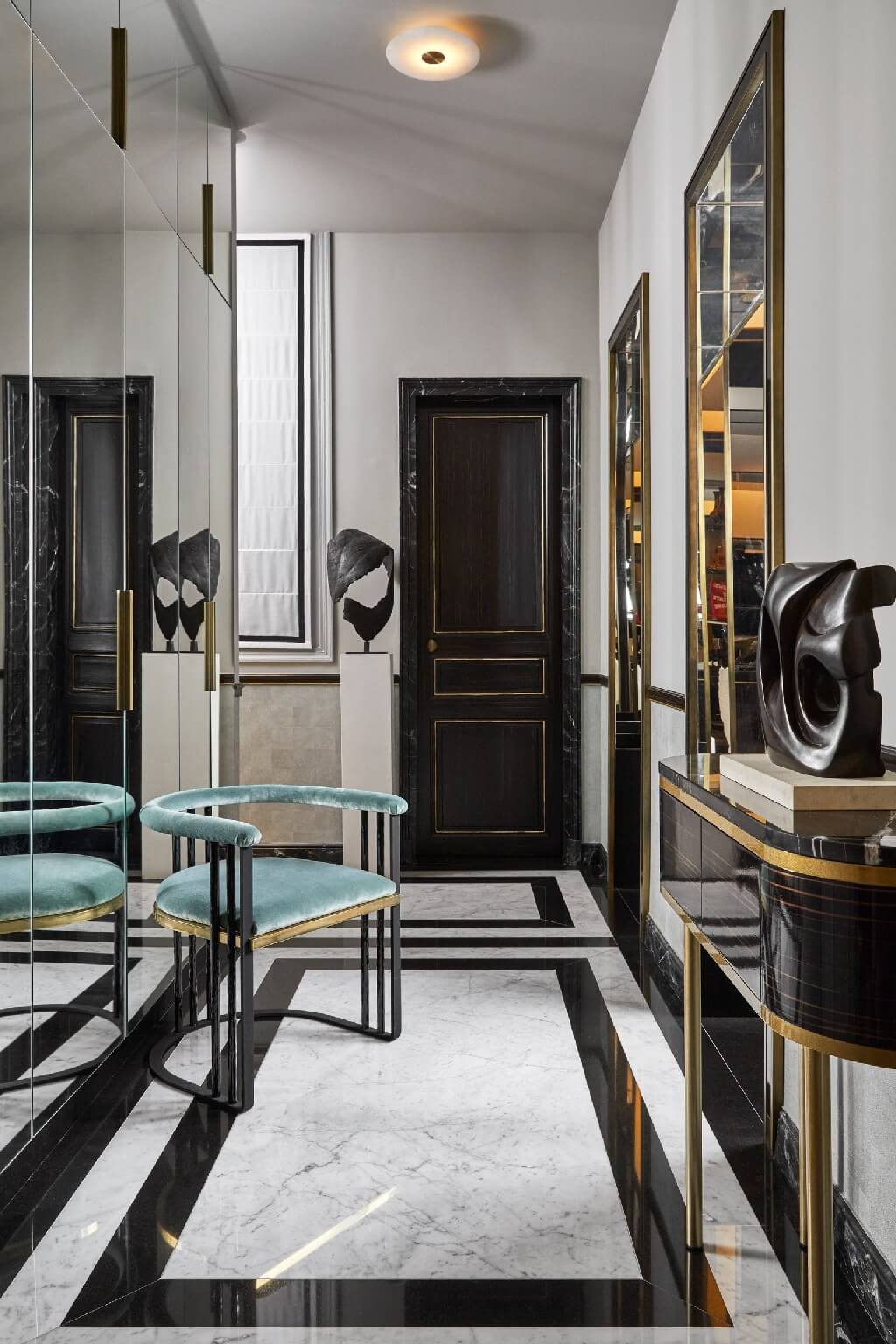 The black lines allow the delimitation of the different spaces. This feature is also reflected in various details of the curtains, cushions, and rugs. In this way, it is possible to create a visual coherence throughout the apartment. The graphic motifs and the harmony between the tones – mainly gray, beige, and white – also link the spaces.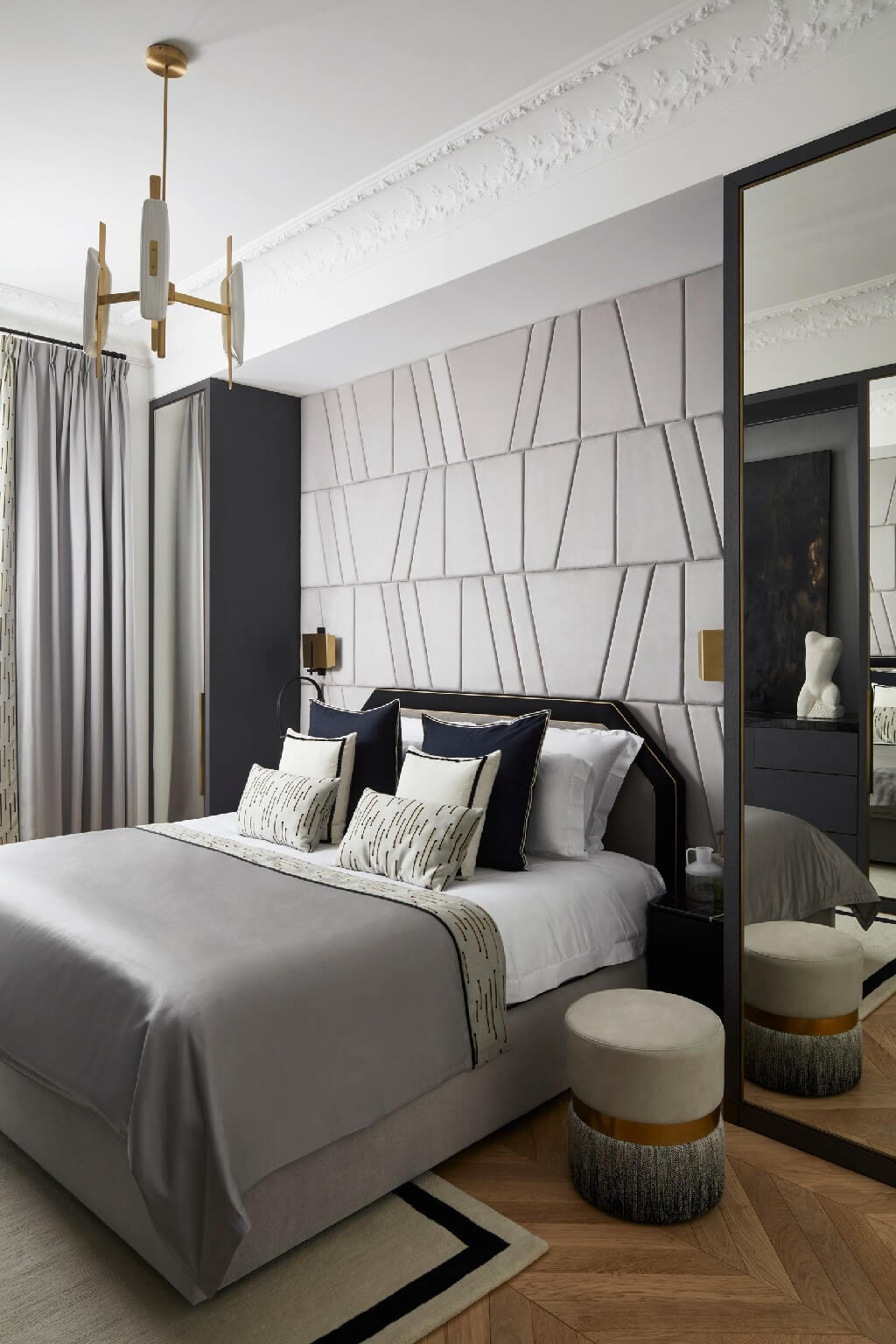 What gives personality to the apartment is the large glass element that separates the dining room and the kitchen. With its geometric shapes, it has the presence of pictorial work. 
Custom-designed, the headboard in the master bedroom visually recalls this piece. Across the floor, Oscar Lucien Ono managed to create a dialogue between the sculptural furniture. So, it brings together a brass table designed by Maison Numéro 20, metal chairs by Pouenat, armchairs by Atelier 55. Also, a pedestal table conceived by Hélène Paoli, an armchair created by François Champsaur, and a coffee table by Florence Girette.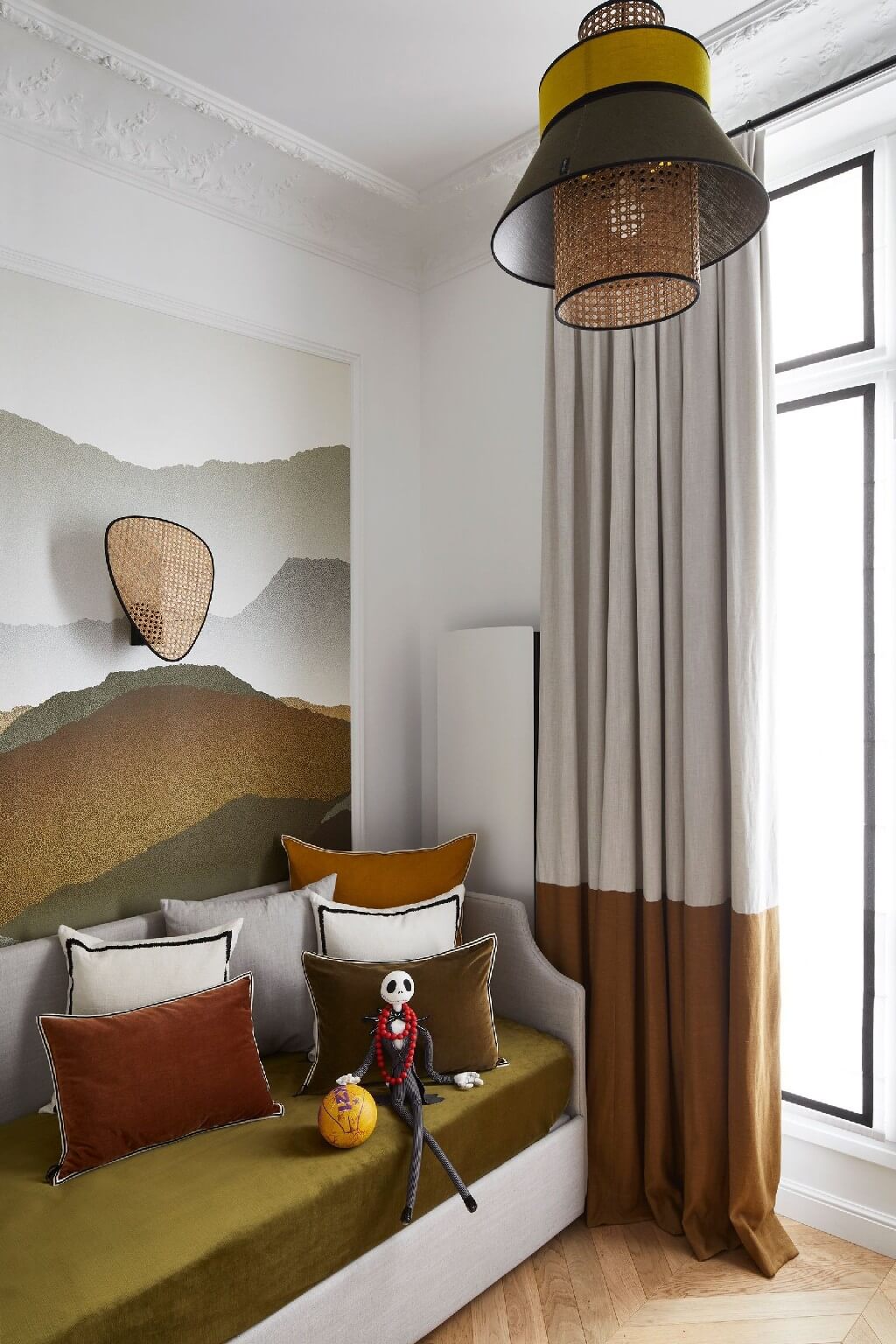 The gold carpets refer to the paintings of the artist Cécile Gauneau. At the same time, the marble lamps by Pierre Chareau, the ebony wood stool from the MCDE gallery, and the screen with colors reminiscent of the 30s evoke even more art deco aesthetics.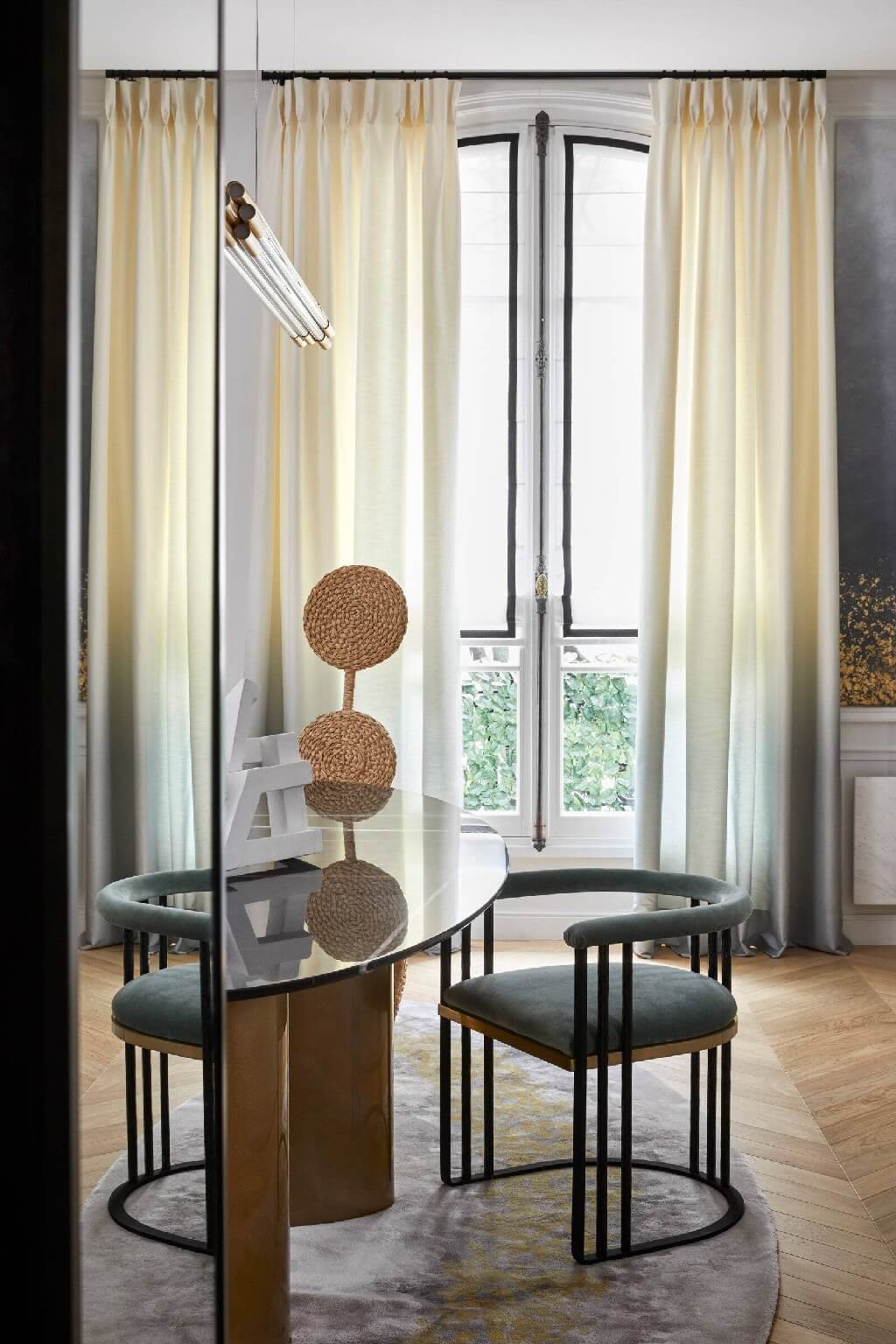 Various references to animals are found throughout the Cyril Guernieri gallery works. To complement this fantastic visual universe, the white chair was designed by Maison Numéro 20 in the spirit of the creations of Pierre Paulin, while the large plaster sculpture of Philippe Valentin gives a fantastic touch that evokes Cocteau.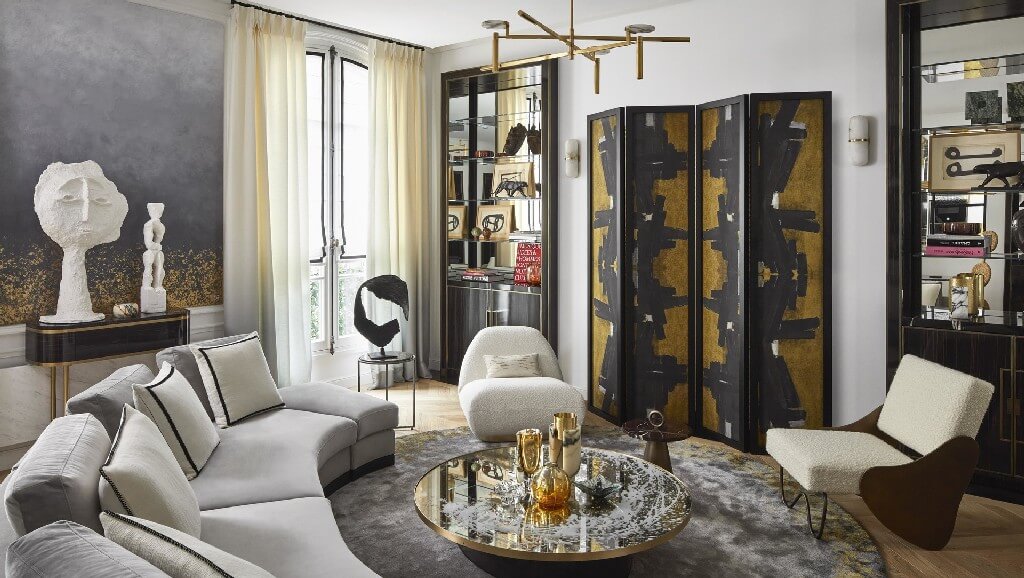 The 160 square meters of this Parisian apartment offer a surprising and refined journey that transports you to another world and another era – Neo Art Decó Style.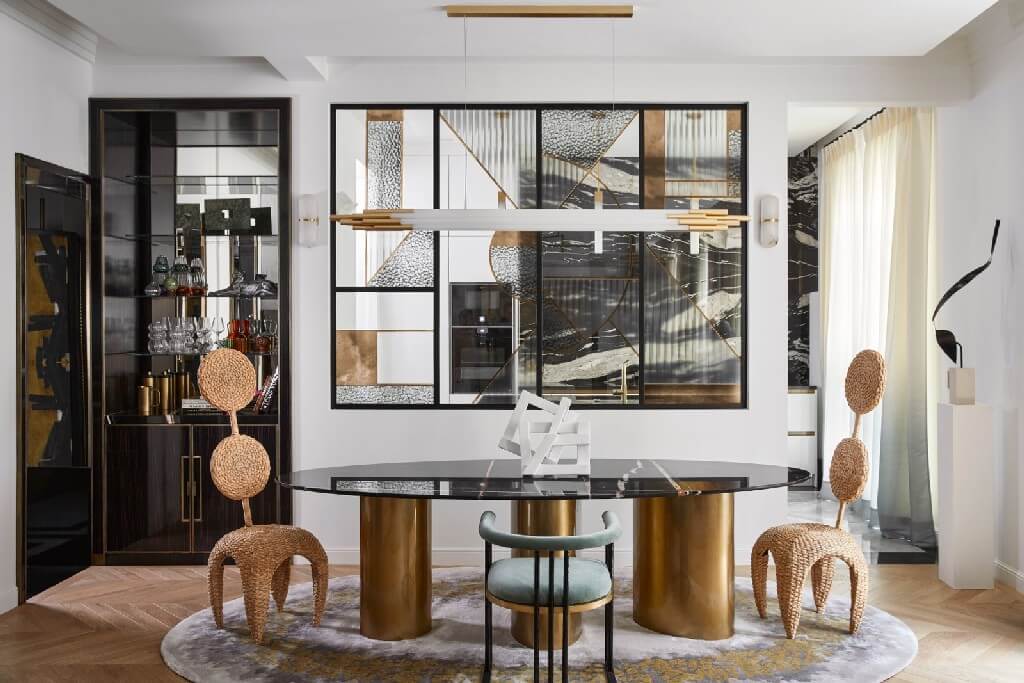 We really hope you liked our article. Feel free to pin all the images to your favorite Pinterest board. Meanwhile, you can also visit our Pinterest boards to get more inspiration.
Get more ideas for your projects and find functional, stylish, and sizable lighting and furniture choices:

Source: AD