This duplex apartment is located on the top floor of a building near Trocadéro in Paris. It is both combination of eras and styles. Altogether the Parisian studio Hauvette & Madani created an amazing art deco interior.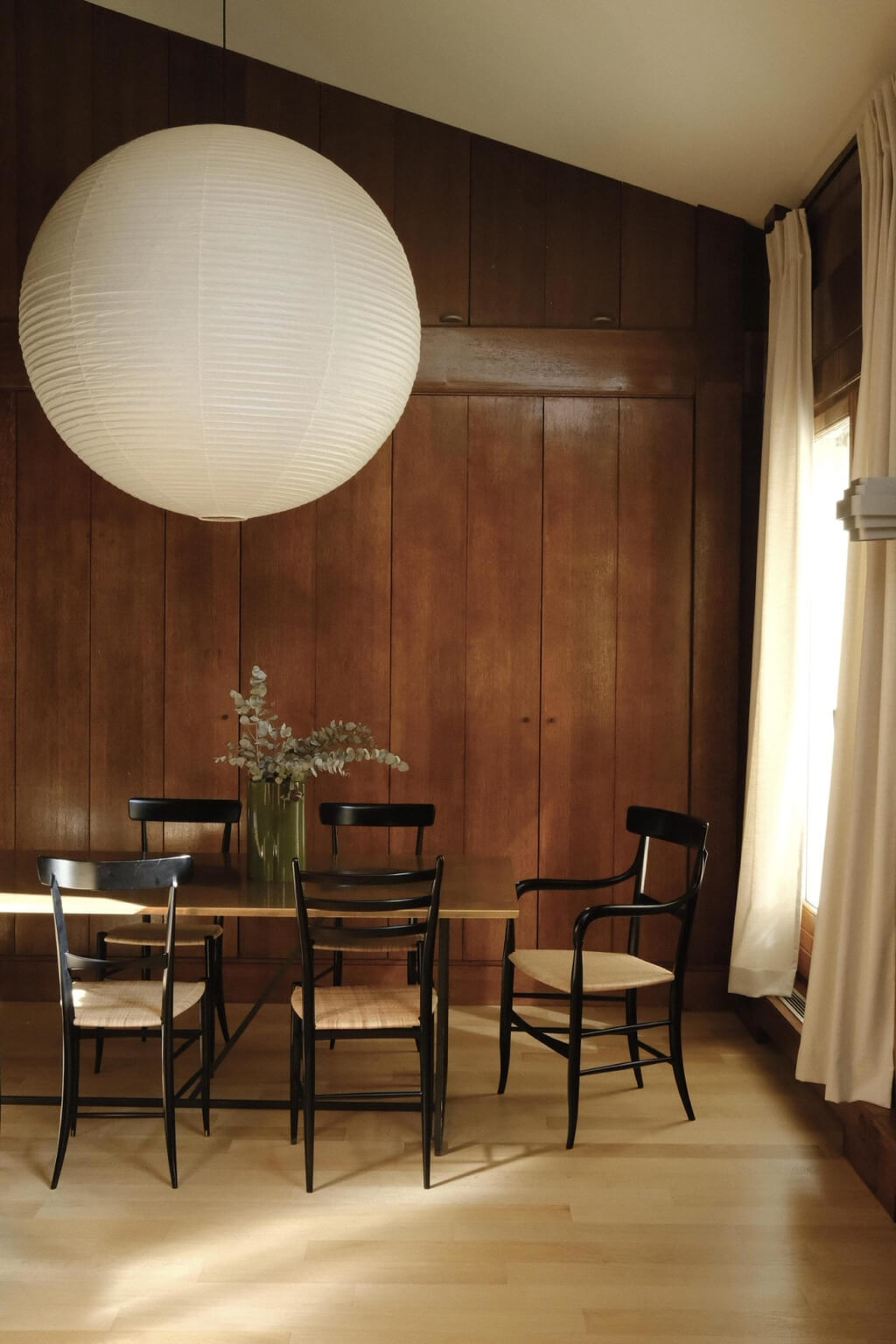 Samantha Hauvette and Lucas Madani met on the benches of the prestigious Camondo school. They have been working together ever since. Complementary in their timeless approach to design they sign elegant and refined interiors, tinged with the patina of modernism.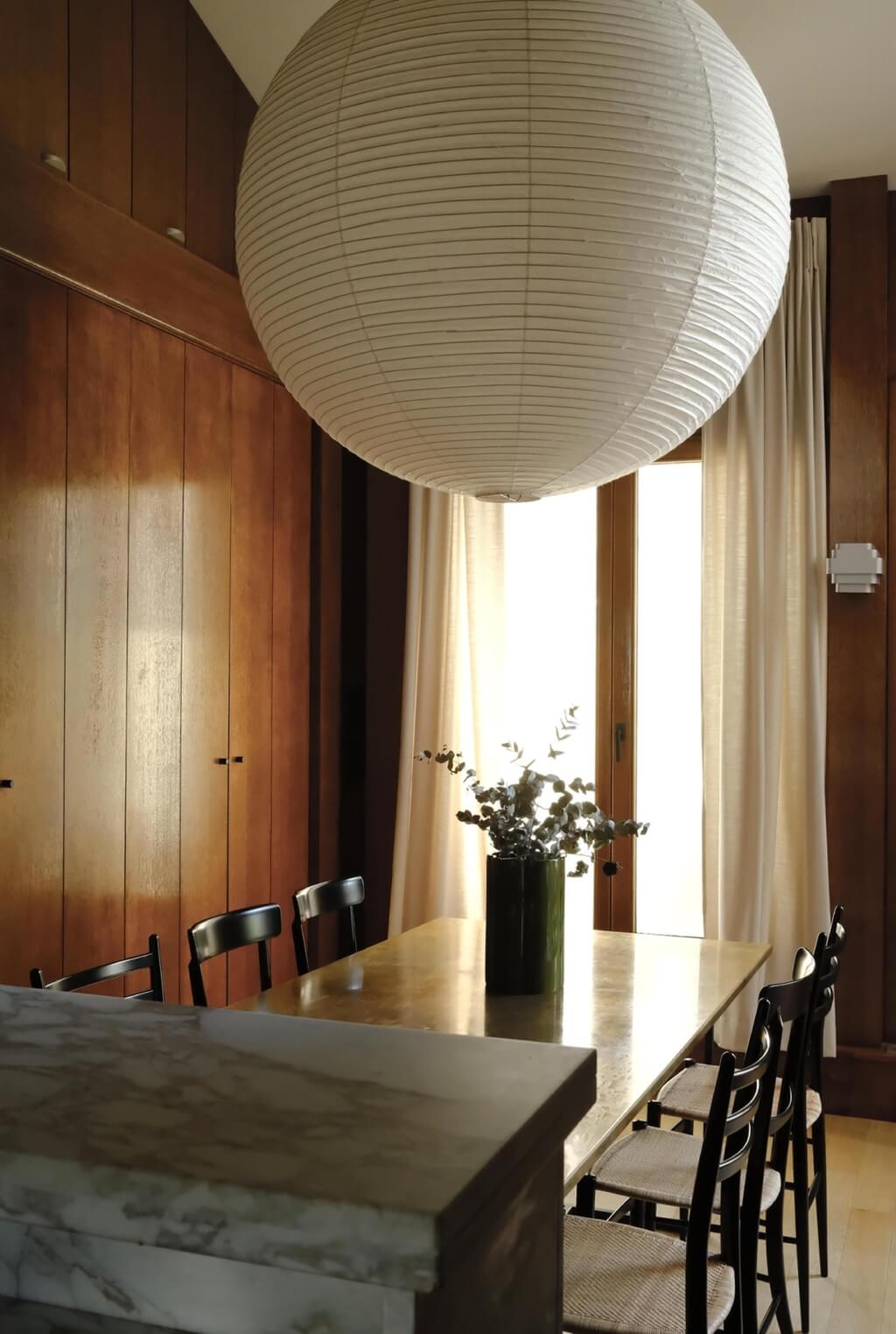 The design team wanted to keep the spirit of 1930s while renovating. Consequently, they created the space like it was frozen in time.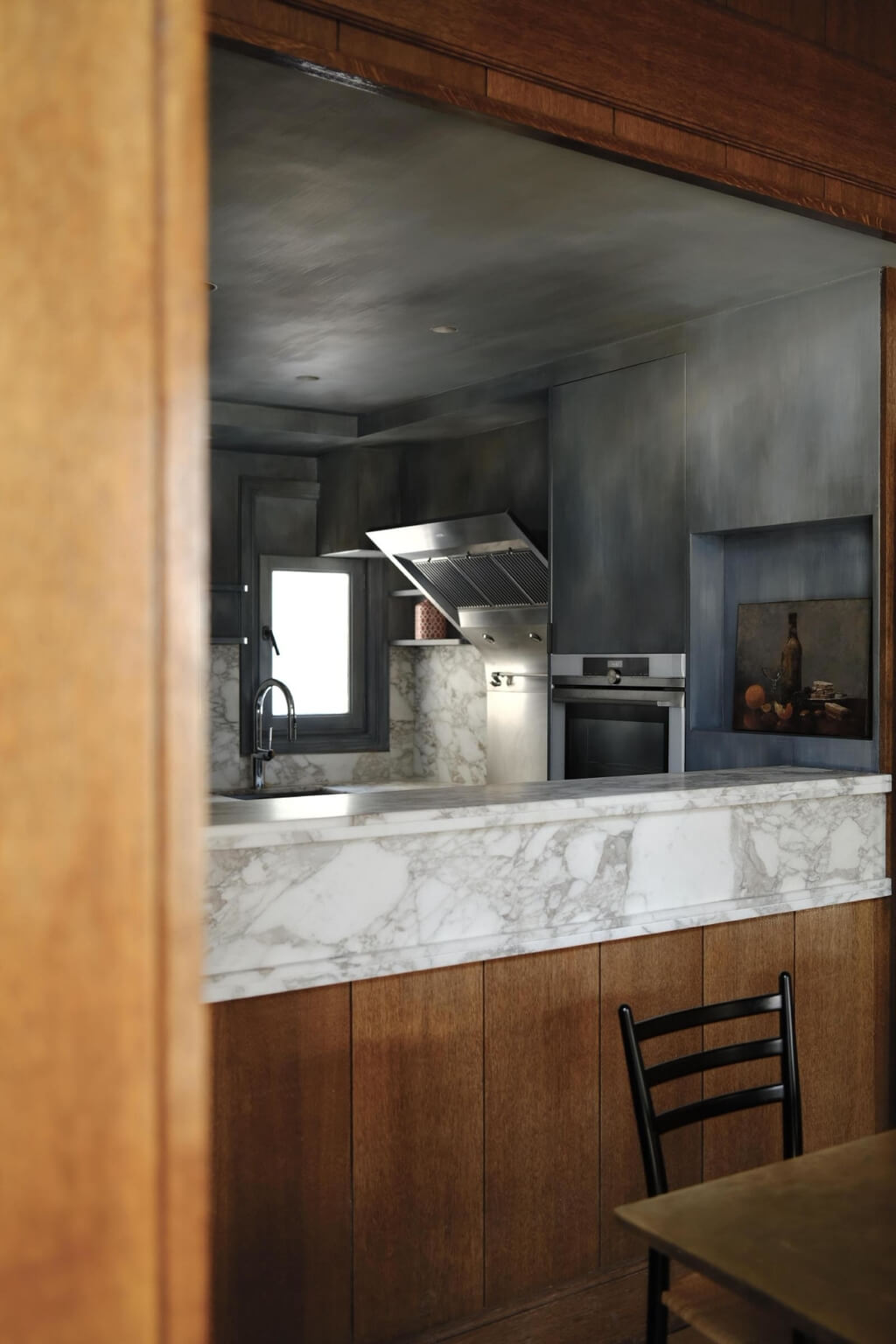 Woodwork lines obviously emphasize this art deco interior. They cover almost all the room of the ground floor. They had been damaged through time. That is why the studio decided to cover the wood with darker oak shades. This process created depth of the interior.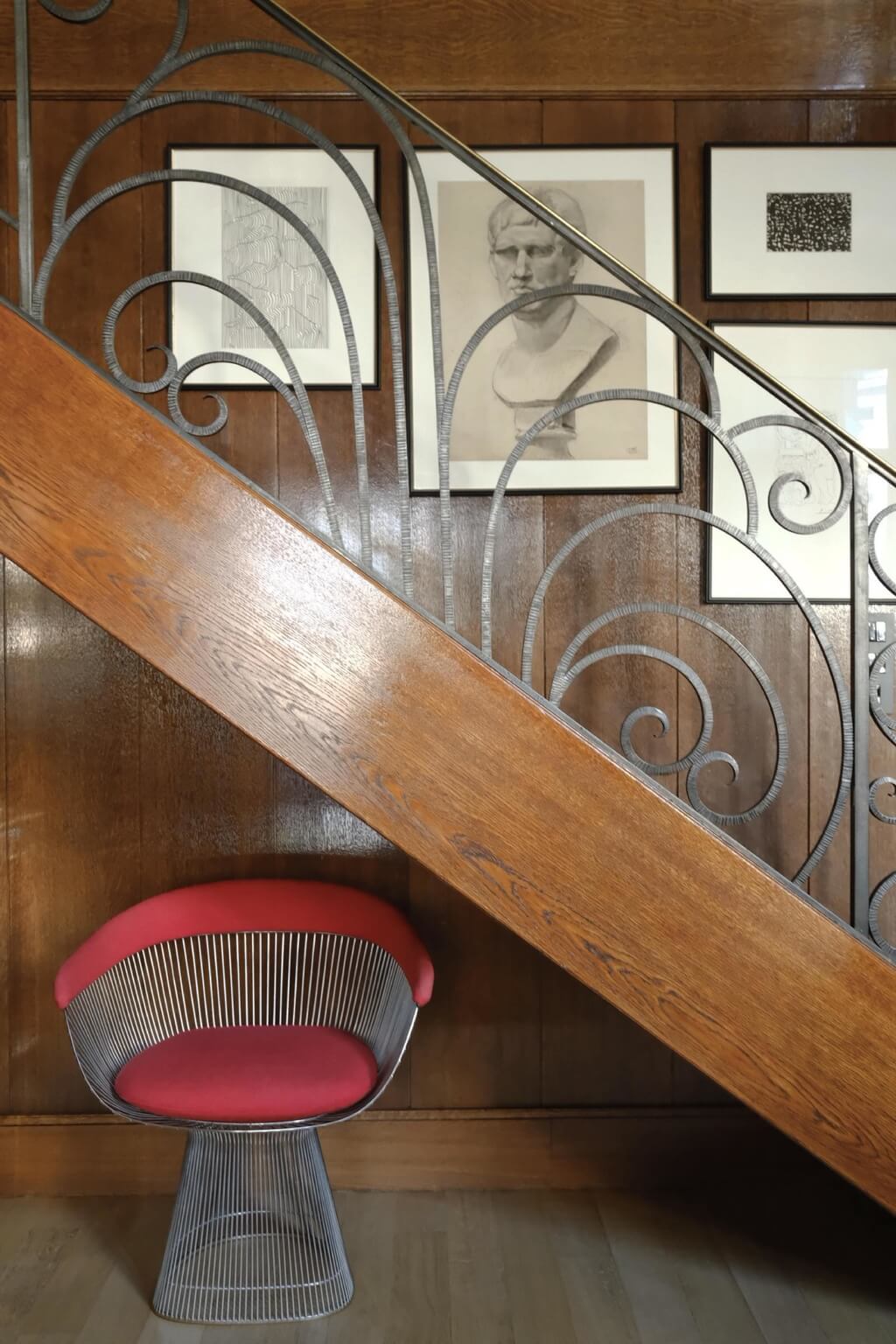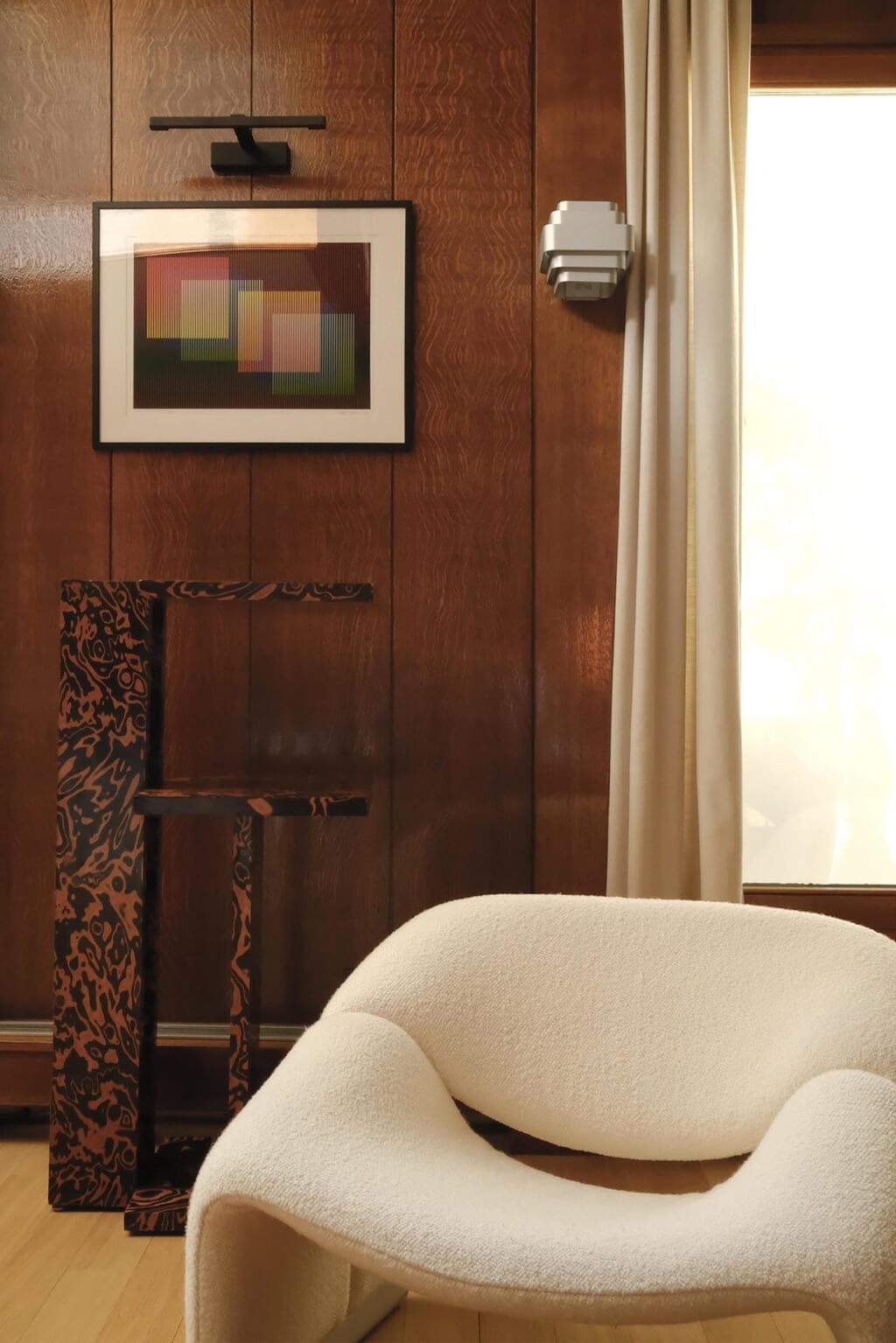 The dark panels needed contrast. That is why in the apartment we can notice strong eclectic style. Eclectic furniture and adornments decorate that art deco interior.
We can find here groovy armchairs and Aldo Tura Coffee Table. For sure they add 70s glam look. To keep the contrast, the designers used contemporary pieces in the interior.
The bathroom keeps the Art Deco soul with the marble that covers the space. The bespoke vanity is another element made of wood.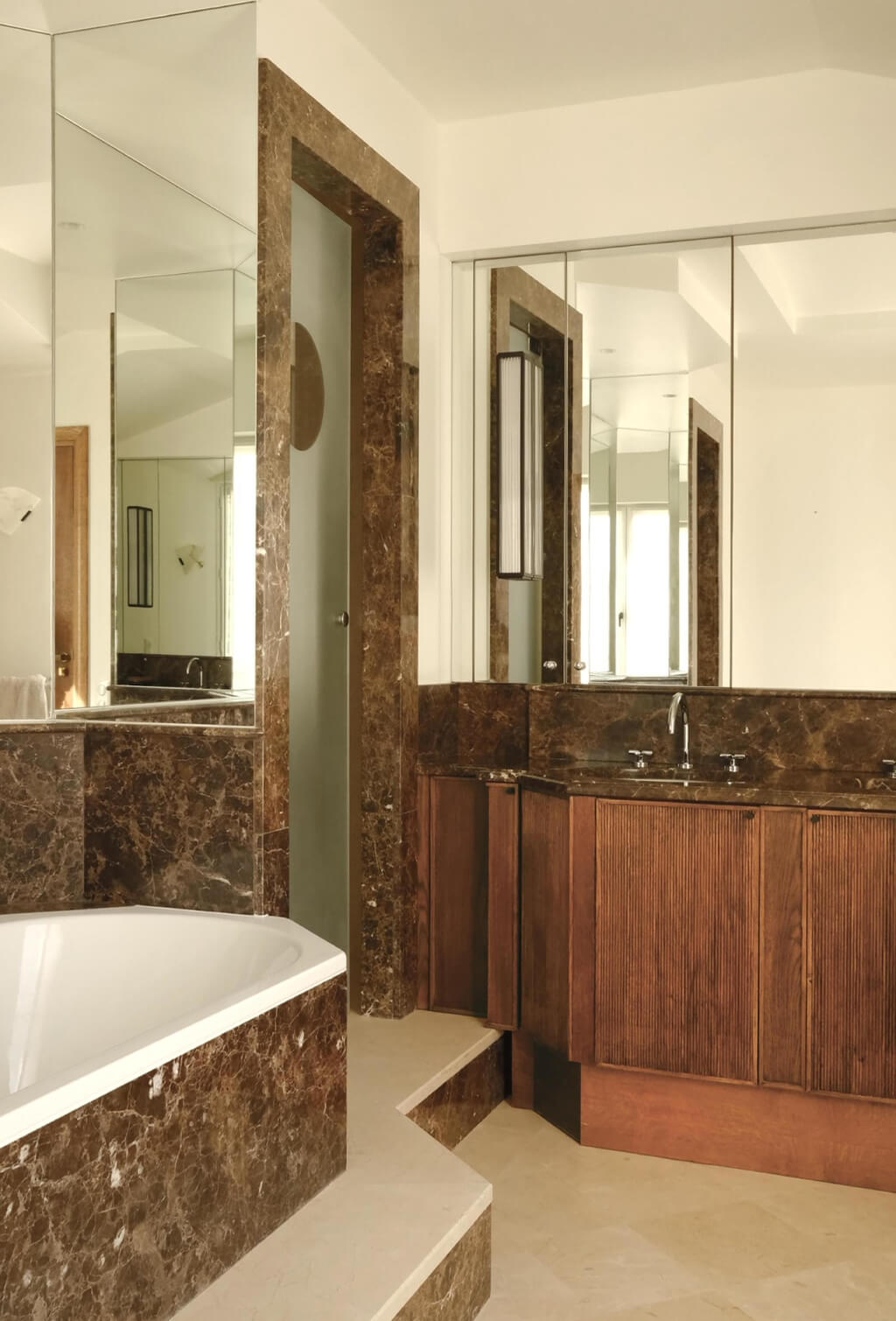 An extensive selection of artworks complements the material choices. Galerie Française curates the paintings, photo prints and drawings that decorate the interiors of the apartment.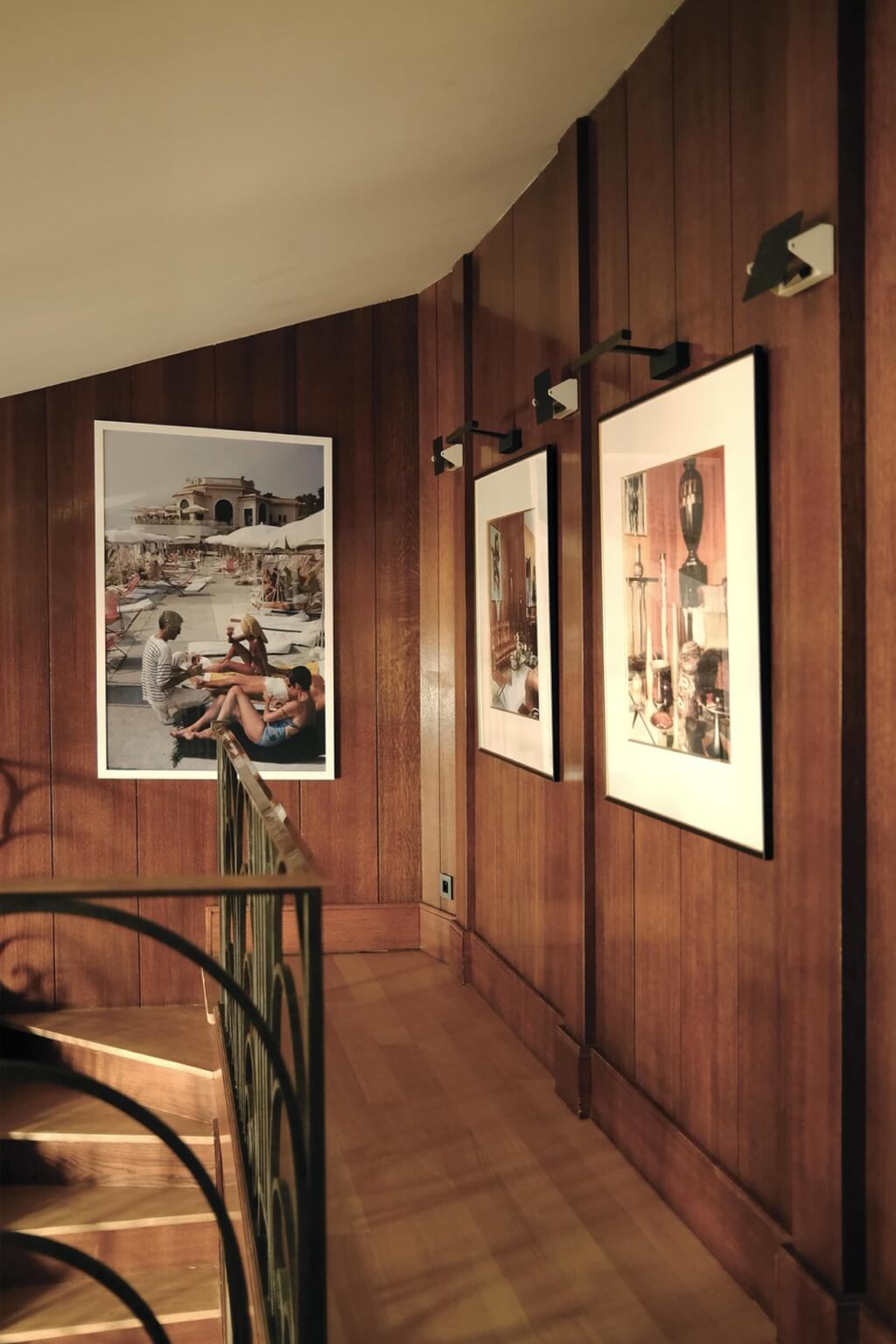 Hauvette & Madani restored the Mansion through noble materials and an old-world sensibility. They gave the new fresh look on the design that still feels natural.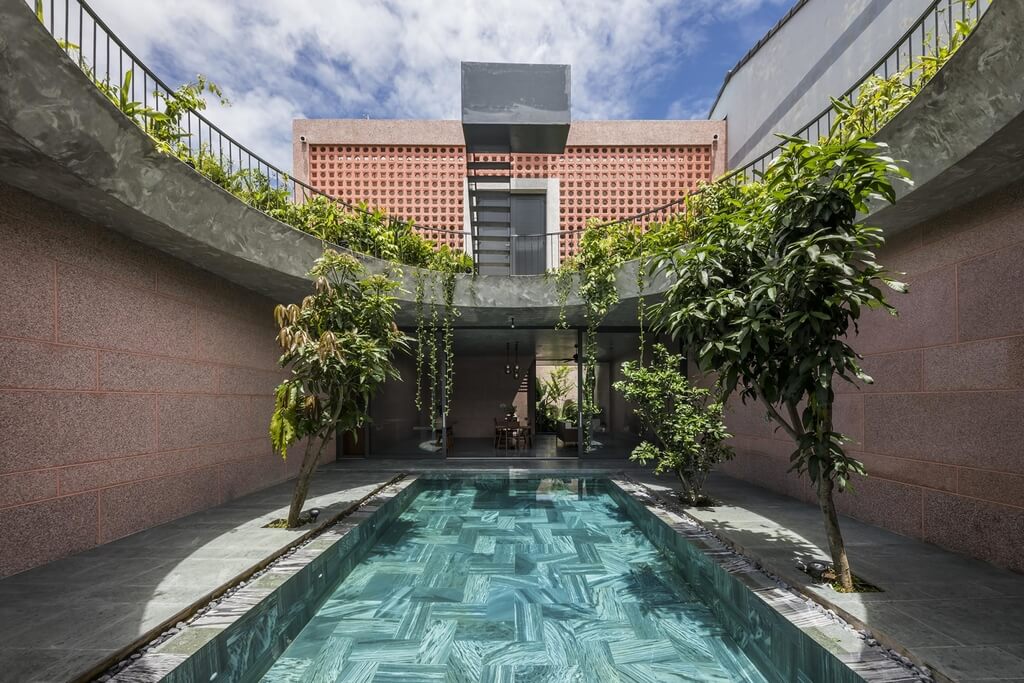 Check out our journal to discover more inspiration and find daily dose of modern and spectacular architecture designs. Do not forget to follow Hommés Studio on Pinterest to stay on top of our architectural moodboard.

Photos: Lucas Madani