Discover five amazing projects by the top designers Nate Berkus & Jeremiah Brent.
When the topic is about interior design, it's almost impossible not to mention two of the brilliant minds in this field, Nate Berkus & Jeremiah Brent. Together they share a life, a tv show, and the interior design passion. Even though they usually work separately, Berkus develops interior projects on Nate Berkus Interiors while Brent works as an interior designer for his own company, Jeremiah Brent; sometimes, they combine their styles to create unique homes. To celebrate their exceptional work, we highlight five of their top projects.
1. A Fashion Sanctuary by Nate Berkus & Jeremiah Brent
The first project by Nate Berkus and Jeremiah Brent that we highlight is the project of their own home in Montauk – as expected for the house of two renewed interior design names – the project is full of beautiful inspiration and stunning details. The story of this home remained from August 2019, when the couple had just returned from three years living in Los Angeles. They weren't looking for a weekend home, but this house made them change their minds. The building dates from the 1980s but had a previous remodel to boost the landscape and takes place in a nature reserve.
Even though they were in love with the home and its details – of course, a couple of interiors designer wouldn't resist a renovation, so they made a renovation to match the house and their needs. For the exterior, Nate and Jeremiah chose to use black paint to contrast the nature and add ground floors to increase the light. They also converted an outdoor kitchen into a dining area and added 40 percent more native vegetation to the surrounding landing.
The black exterior contrasts with the green nature. It's just stunning and perfectly matches the house's neutral interior. Besides the neutral palette, the couple also incorporated some details from their trips together to Portugal, Mexico, and Peru, showing that a personal touch is always a good choice for passionate interiors and pretty layouts.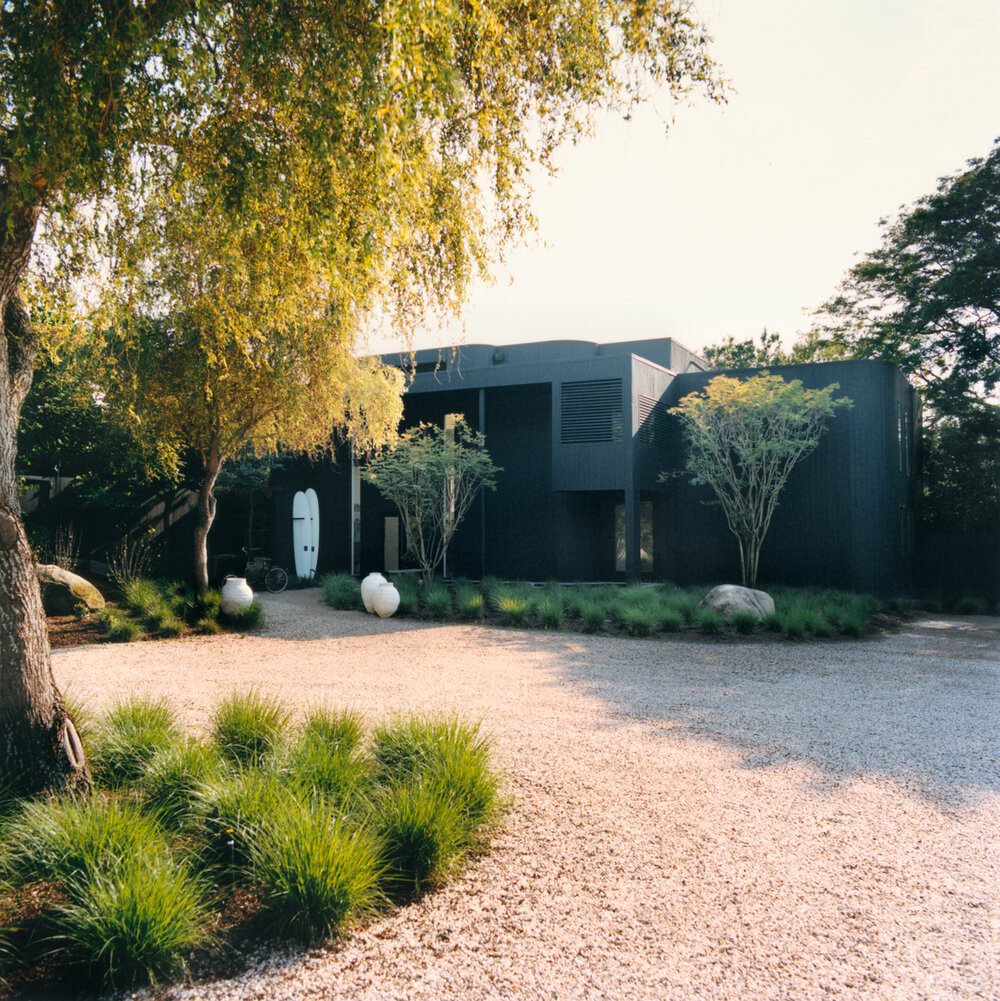 2. An emotional home – by Jeremiah Brent
Most of the time, the beauty of a home is in the memories created there; this apartment on Park Avenue is a real example. The place was a family home for many years, and the memories of those times remained there. When the family decided to go for a remodel, they wanted to modernize its interior but keep the memories alive.
Jeremiah Brent was signed up for this challenging task, which he nailed. When Jeremiah Brent saw the apartment for the first time, he saw a charming and spirit space – located in a 1920s building on the city's Upper East side and with a 2.600 square-foot flat; the area had potential but required an upgrade.
Before starting a new work, Brent always asks his clients the three essential things of their daily – this question aims to understand the client's needs and make a design that matches their essentials. In that project, the owners pointed out that they were missing a quiet space in the apartment – to read a book and write letters.
The designer found the ideal space for it – near the living room and transformed the area with a touch of color and furniture from the client's mother. As in that space, where Brent mixed new references with emotional furniture and belongs – the rest of the apartment also features the family belongs with a modern approach. Brent proves that it is possible to remodel a space without missing its core, in that case, the memories.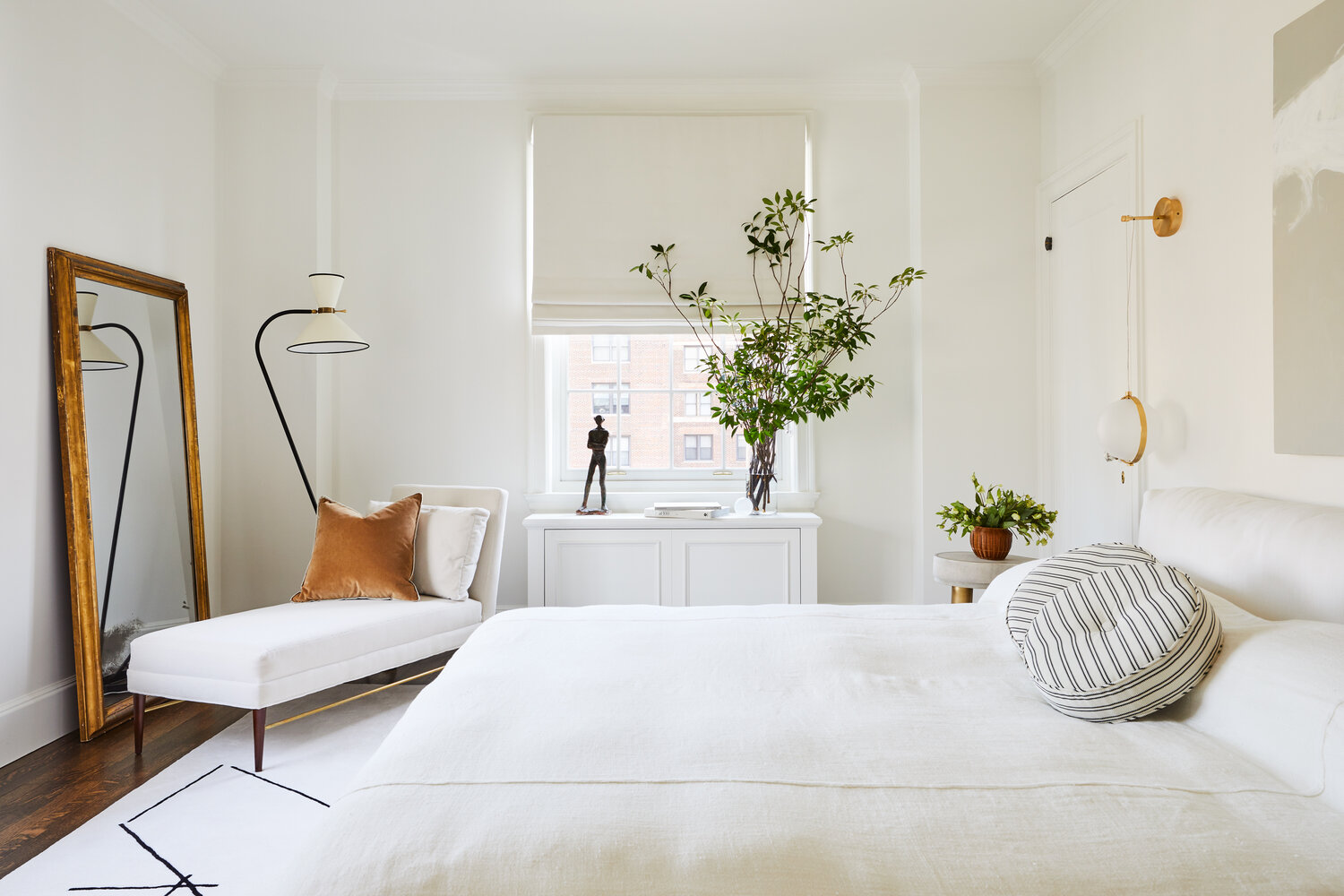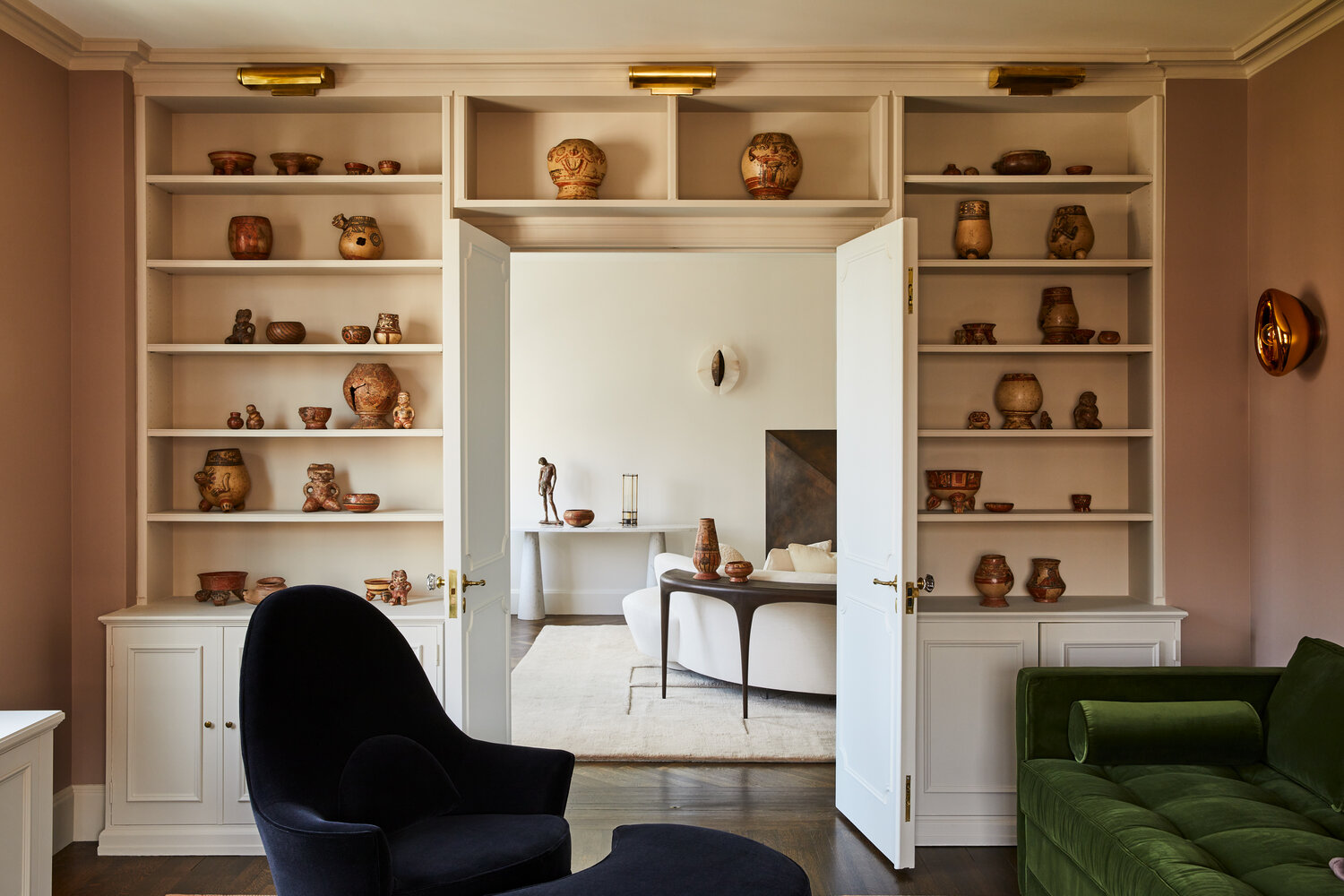 3. A chic apartment – by Nate Berkus
We already shared a project where Nate Berkus & Jeremiah Brent worked together and one for Jeremiah Brent; now it's time for our favorite project by Nate Berkus. This elegant apartment in West Hollywood shows a chic approach and stunning elements. This apartment is a style journey that reveals pretty details in every corner.
The apartment was transformed from a futuristic time capsule into a chic apartment where every adornment has a touch of glam. Therefore the pretty details, the project also features an incredible view from the living room to the patio.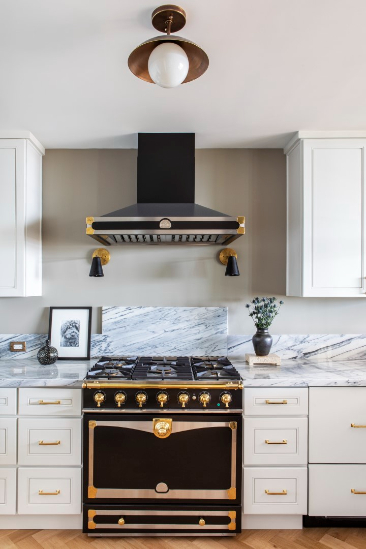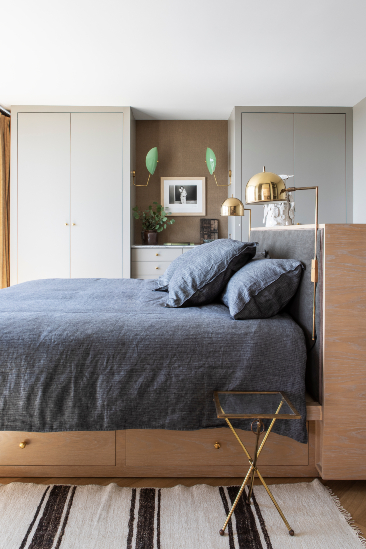 4. Family home – by Nate Berkus & Jeremiah Brent
We already shared Nate Berkus & Jeremiah Brent's home in Montauk, but before that, the couple also worked together to create their first family home in New York, and that project wouldn't be missing from this list cause it's just amazing. When the couple started looking for apartments, they fell in love with a two-bedroom penthouse, but the layout was a problem. They decided to move on and continued their search until the day that they found out that the owner of the one-bedroom next door opted to sell. And that's how the story of their first home together started.
They had a long path to create their dream home, especially in understanding how to combine two different visions and styles. Berkus focuses on crafting and sophisticated interiors – he is always looking for more in a room, while Brent has an approach that less is more. For them, working together in this house was like seeing with other eyes to create a unique narrative and a spectacular home. The result is a stunning house that blends their styles and consecrates their family.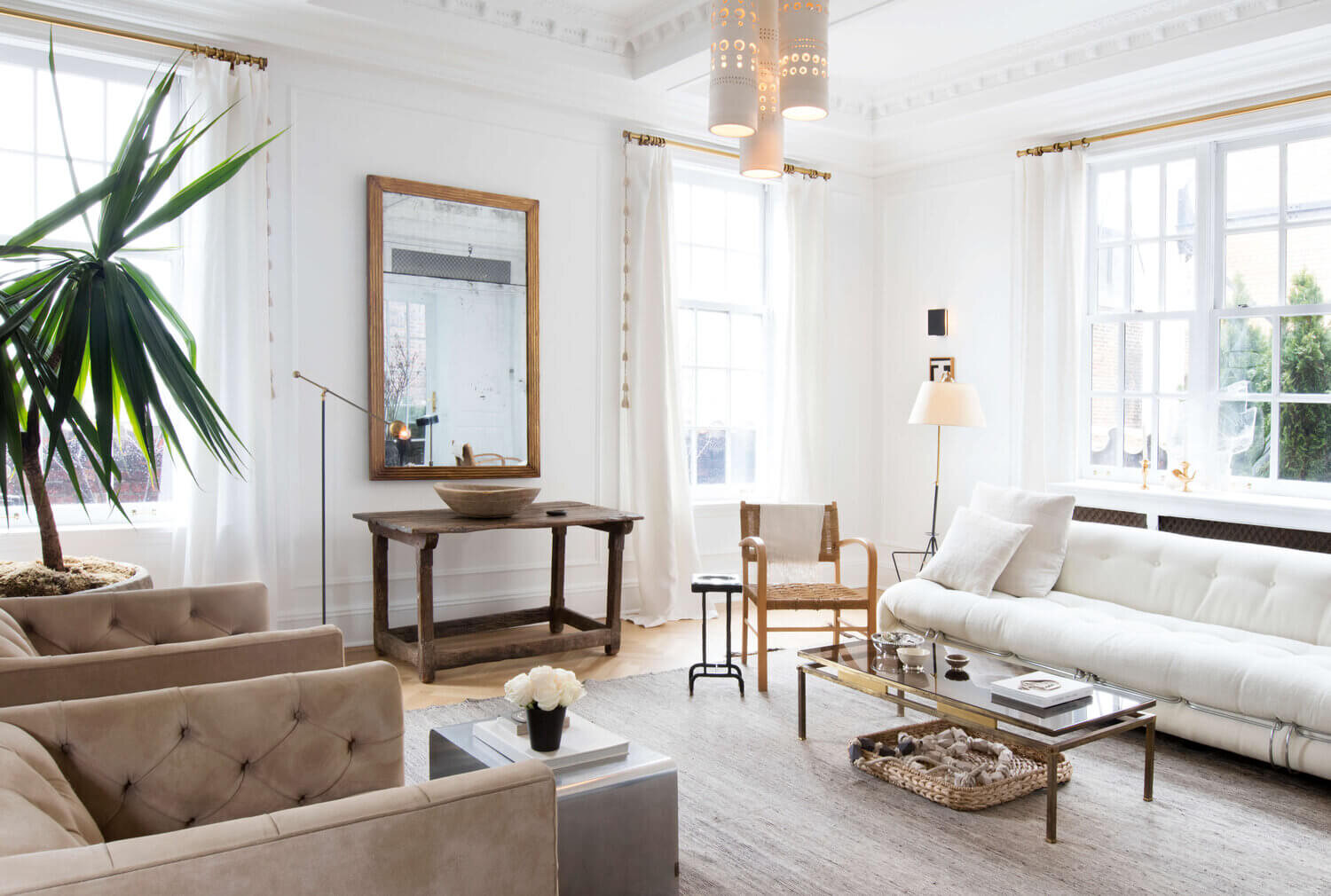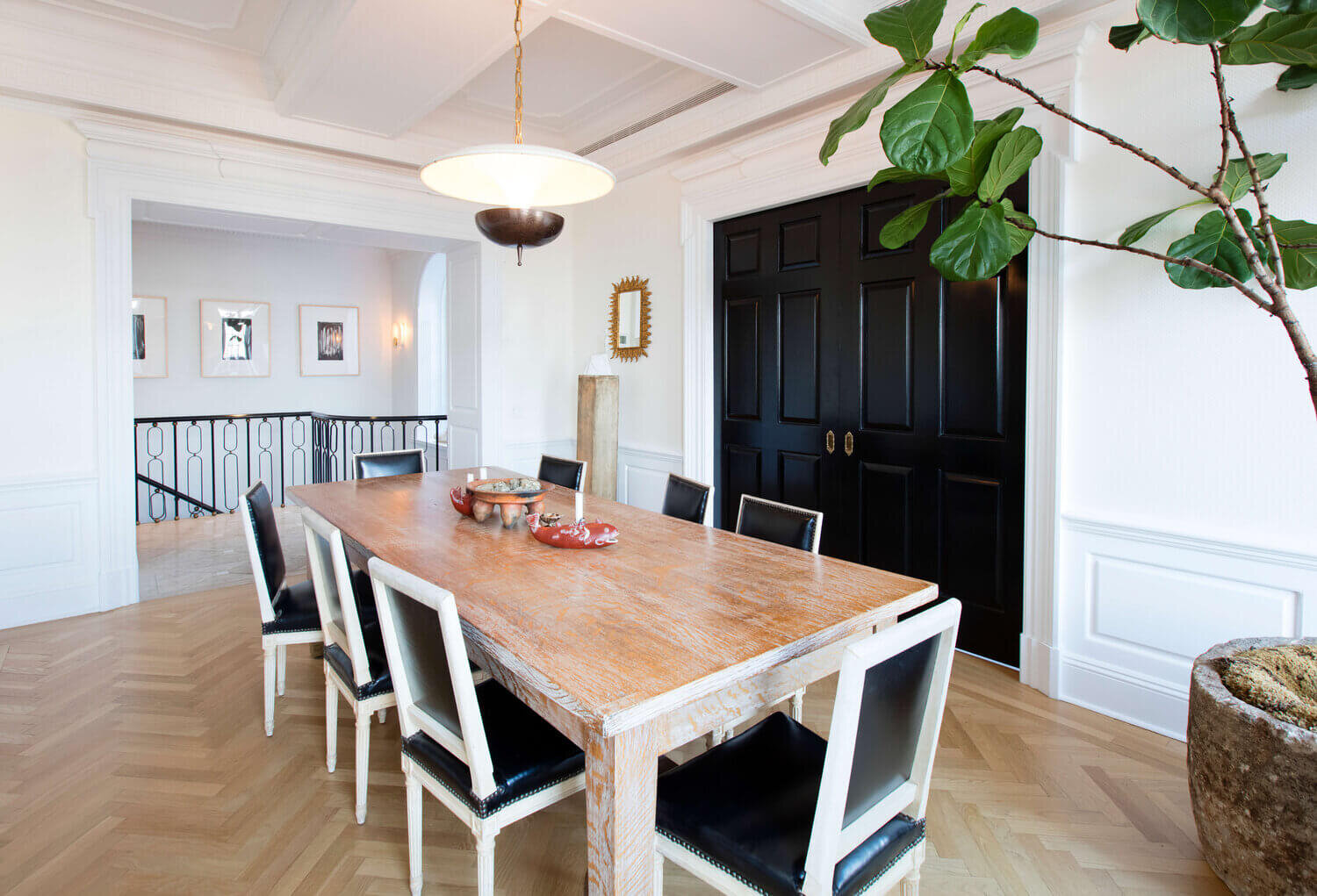 5. Paradise Home by Nate Berkus & Jeremiah Brent
Lastly, we would like to share this incredible project where Nate Berkus & Jeremiah Brent worked alongside contemporary architect Paul McClean and landscape designer Kathleen Ferguson to create a home with the best California living. The stunning project is now home to Nickelodeon's president Brian Robbins and her wife, the fashion designer Tracy James.
The interior design of this house highlights the beautiful landscape while blending modern furniture and charming details that bring a comfortable vibe to the space. Each room of this project has a unique charm, but the living room with creamy hues combined with the green landscape is stunning in that room; an eye-catching item is the Lunarys center table from Hommés Studio.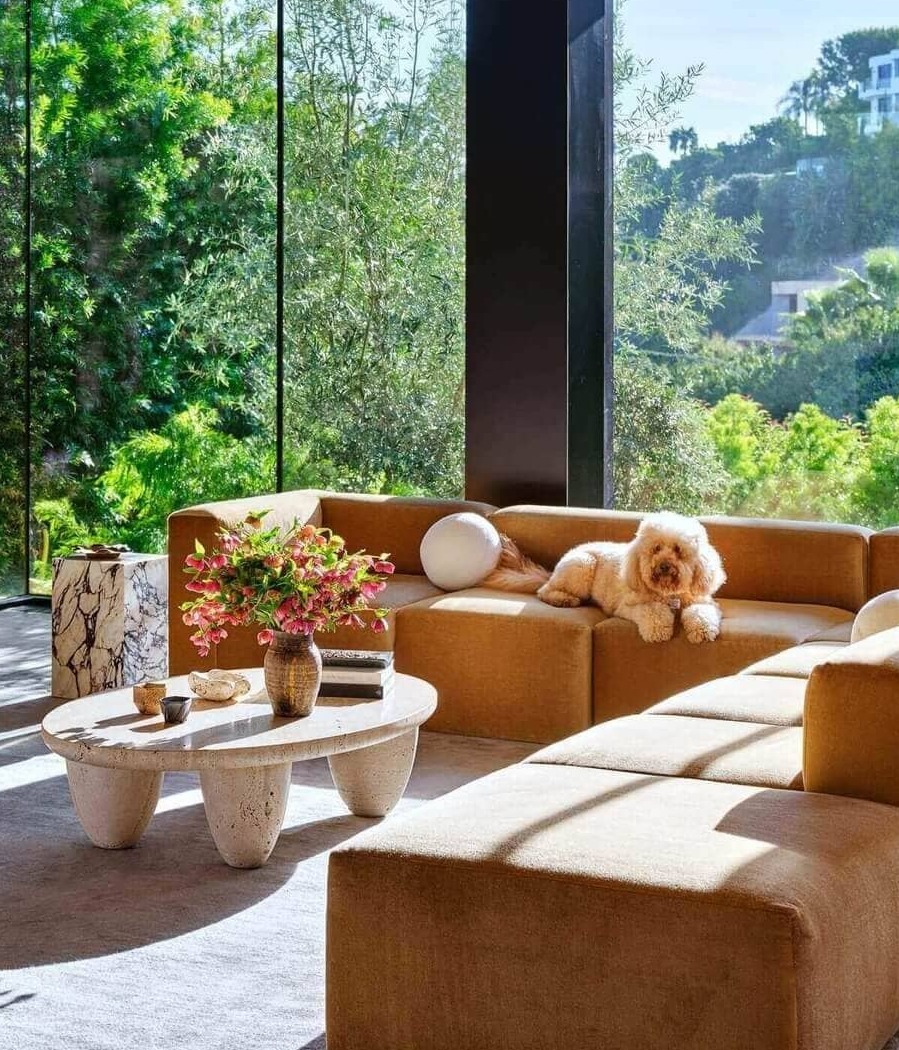 OUR SUGGESTIONS:
Source: Nate Berkus / Jeremiah Brent