Center Tables, or Coffee Tables, are absolutely essential to a living room. For that reason, we present you 10 Exclusive Center Tables by HOMMÉS Studio.
Coffee tables perform all sorts of different tasks: a place for your mail, a place for your two-dozen remotes, a place for your feet, and – of course – a place for your coffee. However, center tables have the potential to be so much more than another drop zone for your accumulated stuff.
These 10 exclusive center tables have bold shapes, ancient techniques, and challenging modernity.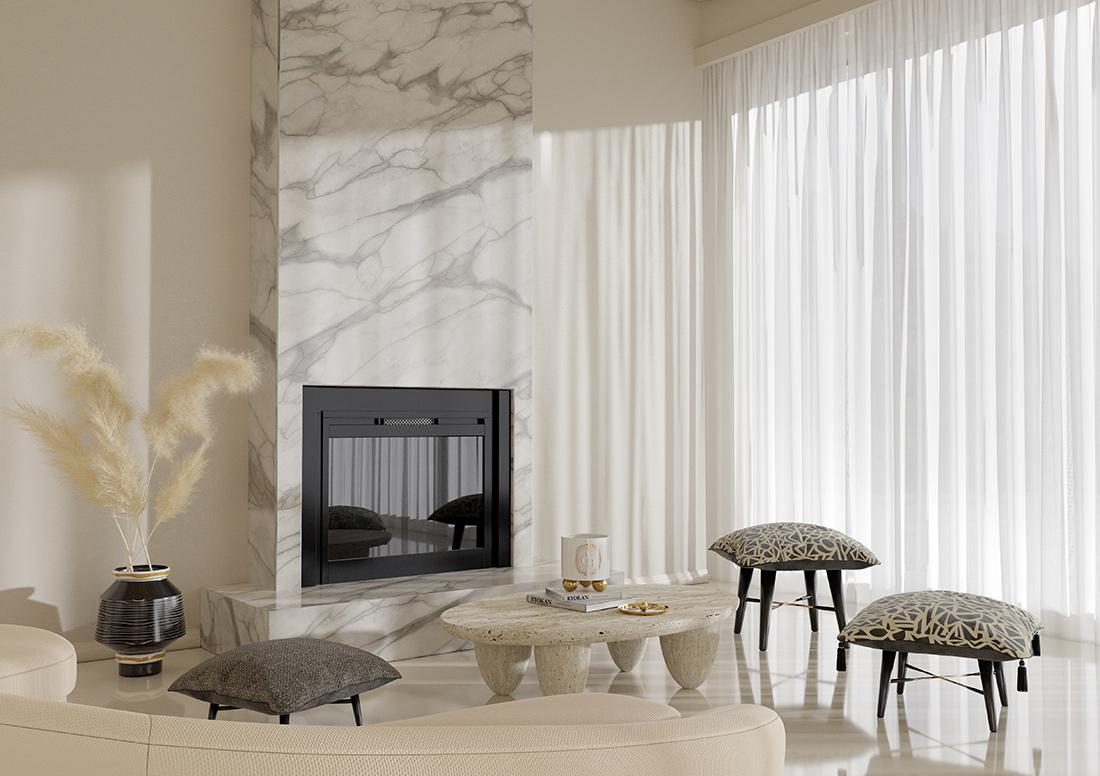 1. CHESS CENTER TABLE
Chess Center Table is one of the exclusive center tables by Hommés Studio, perfect to have in a game room. Even if you're not a big chess player, you will checkmate in any high-end residential project. With a chessboard on top, this coffee table is elegant and functional. Its hues and shapes elevate Chess to an artistic furniture piece.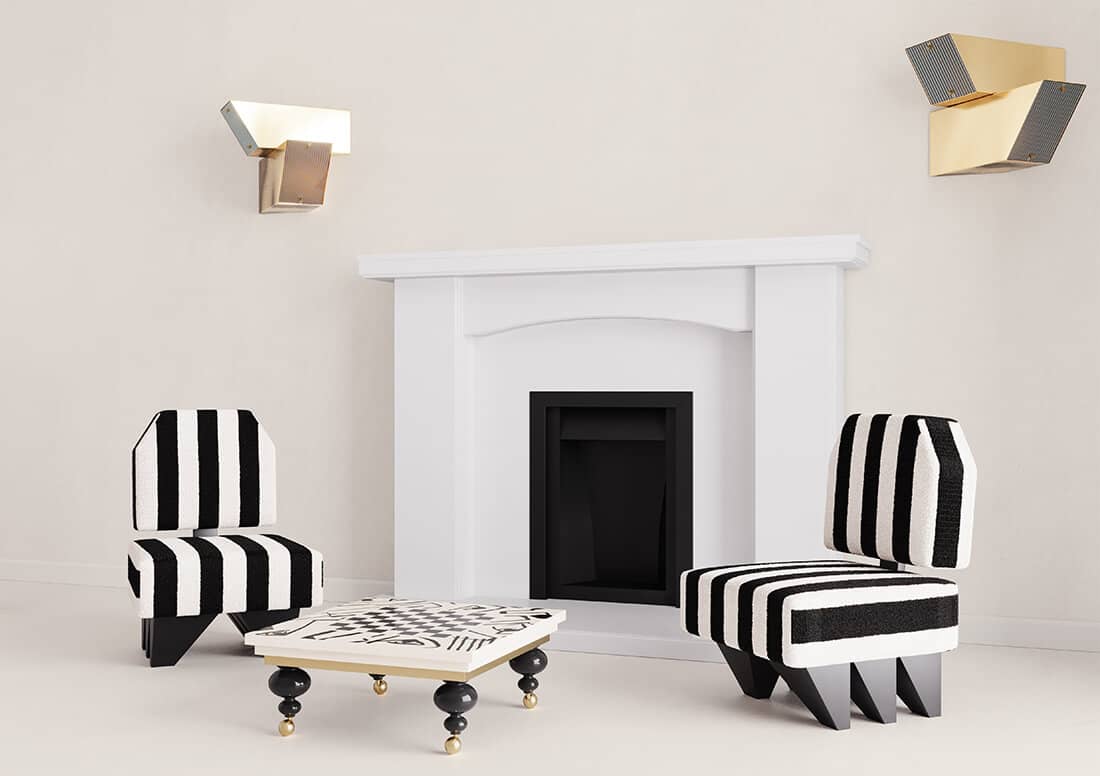 2. KÓSMOS CENTER TABLE
Kósmos Center Table is a sculptural table with a unique is a design that designates modernism and elegance as a whole. Etymologically, Kósmos is order and balance. But the Kósmos Center Table without a worthy living room is just Chaos.
One of our exclusive center tables, Kósmos' luxurious marble spheres in the legs will make anyone around the table levitate above the room. They will float in an infinite universe of beauty and harmony, where everything makes sense.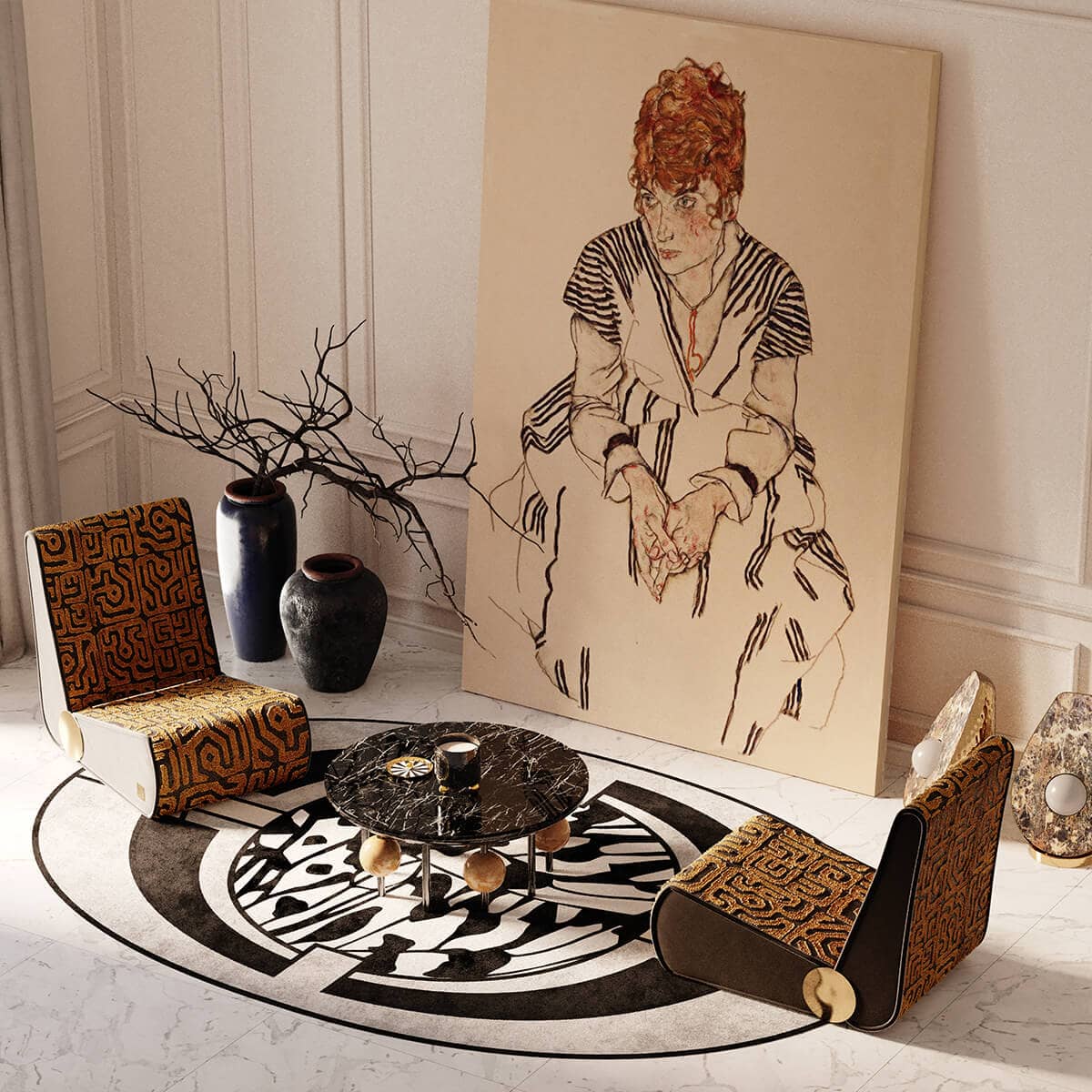 3. BOSSA CENTER TABLE
Bossa Center Table is a hymn to the simplicity of 70s furniture items. The decade where lines were rigorous and where sophisticated finishes used to take the center stage in interior design projects. Hommés Studio brings you many exclusive center tables with a modern and sophisticated style like Bossa.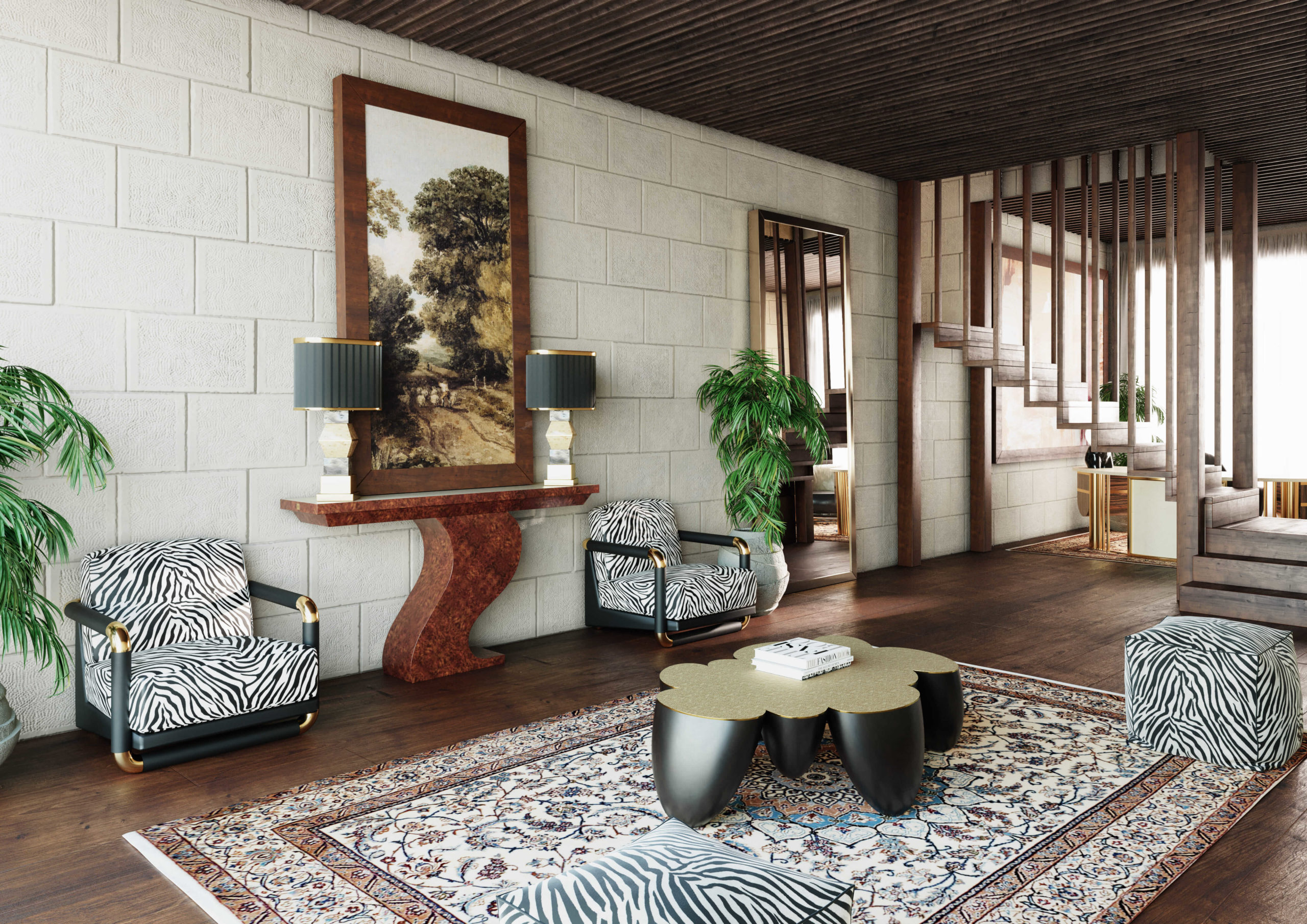 4. LUNARYS CENTER TABLE
Lunarys Center Table is an outstanding piece made of travertine stone. As one of our exclusive center tables, Lunarys is also one of our best-sellers. A key item for any contemporary living room project that seems to come directly from space. Available in three different versions and with multiple customization options.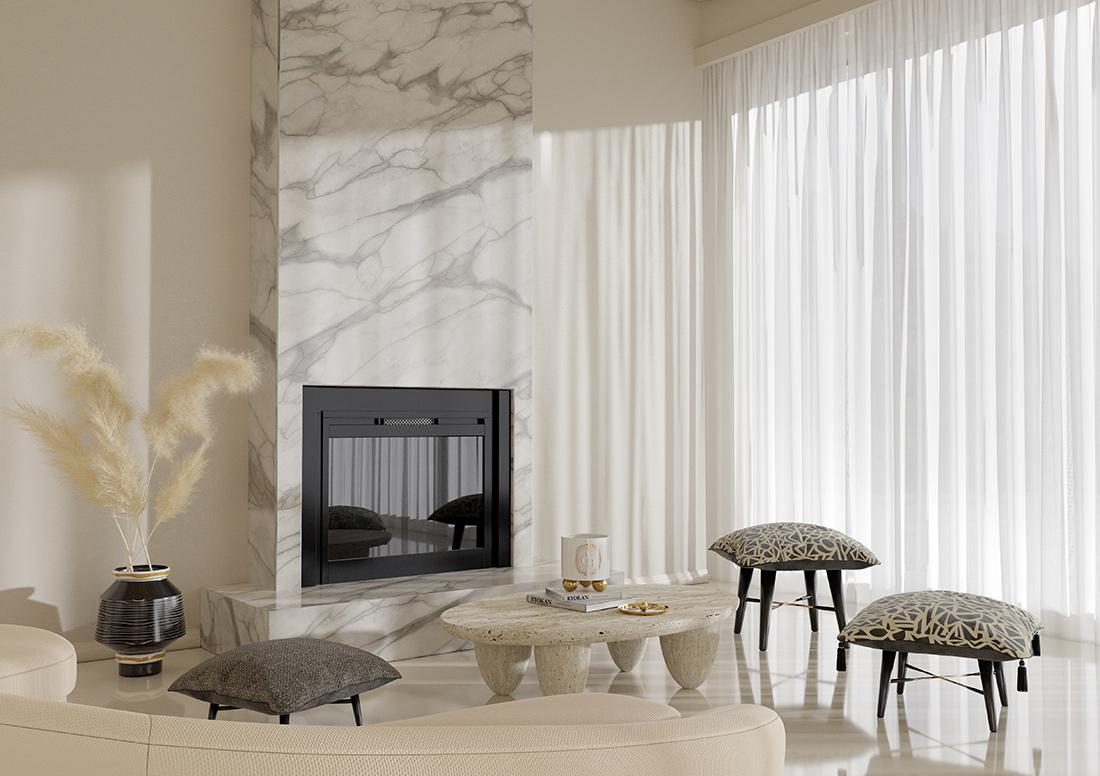 5. UTAH CENTER TABLE
Utah Center Table owns a contemporary vibe. An unusual coffee table inspired by the peculiar shapes of the Moab pools in the Utah Desert.
This nature-inspired coffee table was designed to be the ultimate item of an outstanding living room.
6. YVES CENTER TABLE
Yves Center Table is a design masterpiece inspired by Yves Klein, his work, and his unique blue pigmentThis unique cubic-shaped coffee table is the perfect choice for a modern penthouse project.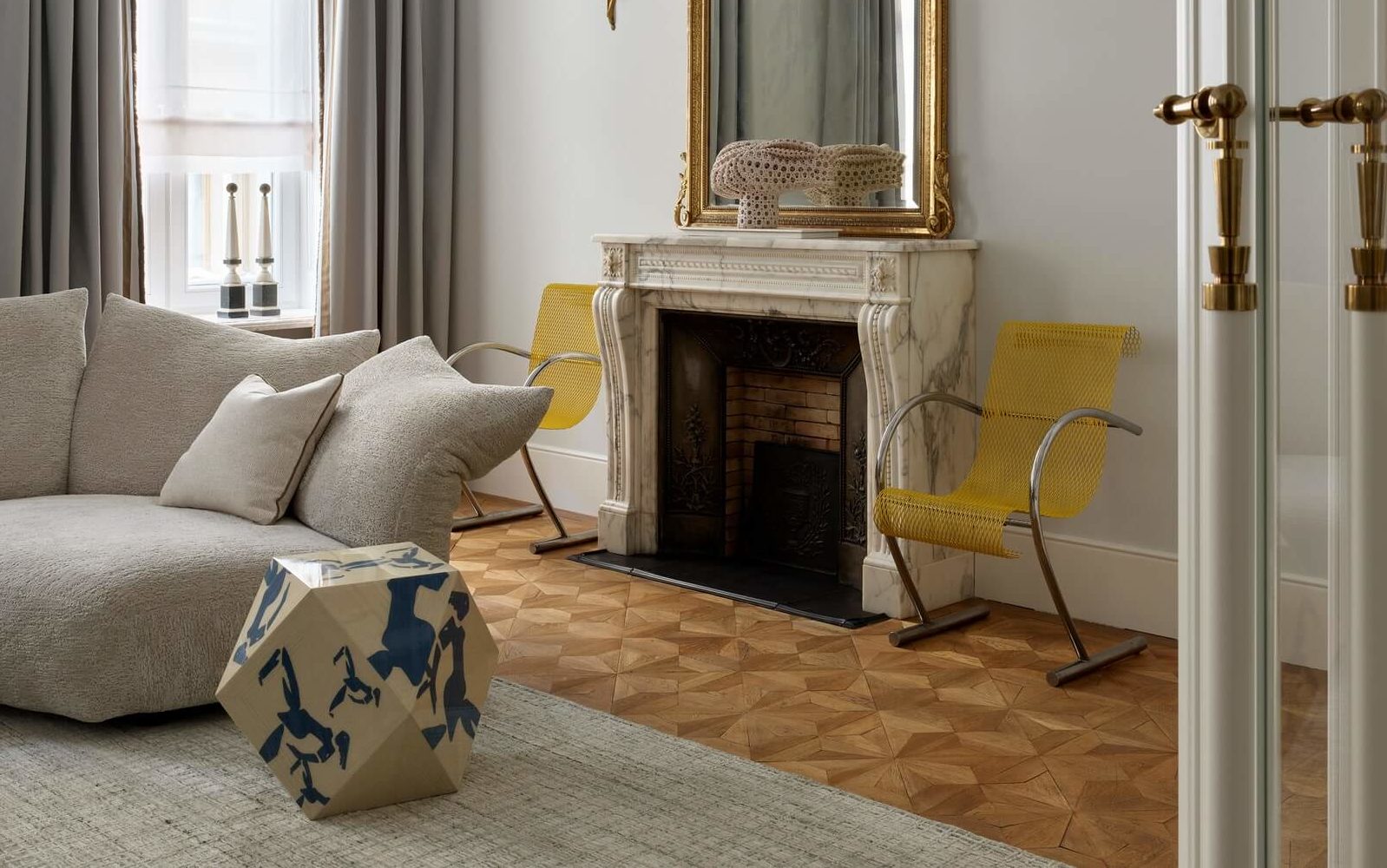 MUST-READ: THE CONTEMPORARY APARTMENT OF ANNA ZINKOVSKAYA IN MOSCOW
The contemporary apartment of Anna Zinkovskaya in Moscow features Yves Center Table and is on the cover of the AD Russia December/January 2022 issue.
7. ODONTO CENTER TABLE
Odonto Center Table was designed as an outdoor center table. It was created in an attempt to re-interpret the hexagonal shapes seen in the Islamic Culture mixed with a funny Memphis design extra.
This elegant outdoor center table is a great choice for a contemporary luxury garden design. Also suitable for indoor usage.
8. CLYDE CENTER TABLE
Clyde Center Table is a manifestation of a modern design. The luxurious combination of shapes and materials makes it an outstanding modern coffee table. Clyde Center Table is the 'ride or die' to any design collector appreciating a distinctive piece of art. It must be owned by someone equally provocative and passionate about design.
Clyde is part of a wicked love story. Ain't no Clyde Center Table without a Bonnie Chair.
BONNIE CHAIR
Bonnie Chair is a statement seating design that will perfectly fit any contemporary interior design project. Bonnie chair is the ride or dies to a bold interior design project.
9. LOS GORDOS CENTER TABLE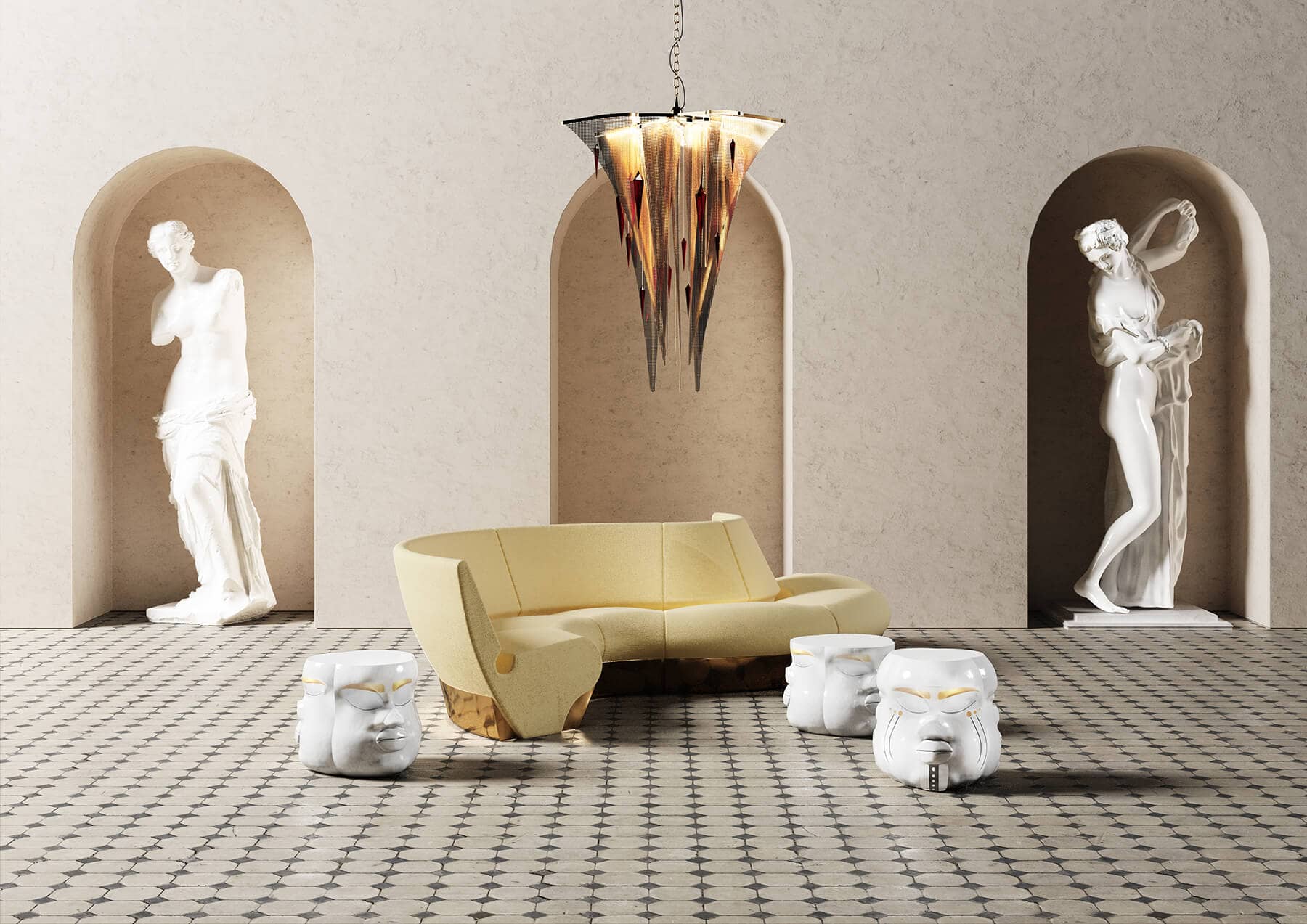 Los Gordos Center Table is a piece of exclusive center tables by Hommés Studio. Featuring a bulky anthropomorphic face with dual functionality, this coffee table set was conceived not only to enhance outdoor spaces but also to adorn the interiors.
10. PICASSO CENTER TABLE
Picasso Coffee Table celebrates with handcraft expertise the 20th-century art movement – Cubism. Picasso is another one of our exclusive coffee tables inspired by a great artist, Pablo Picasso.
Rough and natural materials approach us with a very precise message: modest luxury. This simple yet artistic center table invites you to join a simple and honest way of designing a contemporary interior design project.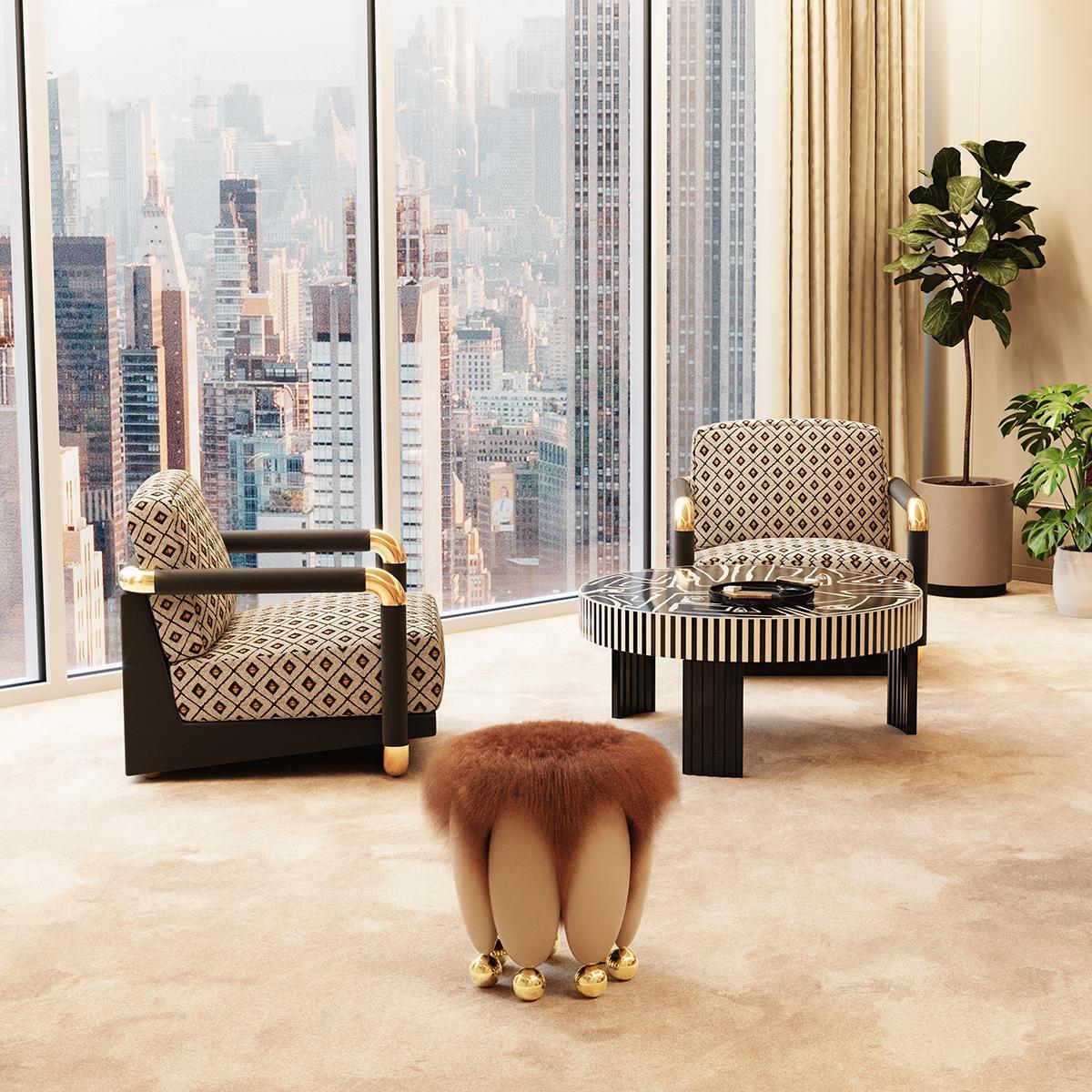 DO YOU LOVE INTERIOR DESIGN?
Since you have come this far, we kindly invite you to download the Hommés Studio Catalog and discover furniture, lighting, and home accessories – designed by and for interior design lovers.
Pay a visit to ACH Collection website as well and discover high-end homeware and pet accessories that no design lover has ever imagined even in their wildest dreams.