Revamp your living room by taking inspiration from these 14 living room decor ideas. We've selected 14 modern layouts for designing a stylish living room. What will you need? At least one coffee table, and striking seating furniture. A stylish rug is also a must-have. Then you just need to be bold and creative. Take a peek at our suggestions, and be inspired.

ALL-WHITE LIVING ROOM LAYOUT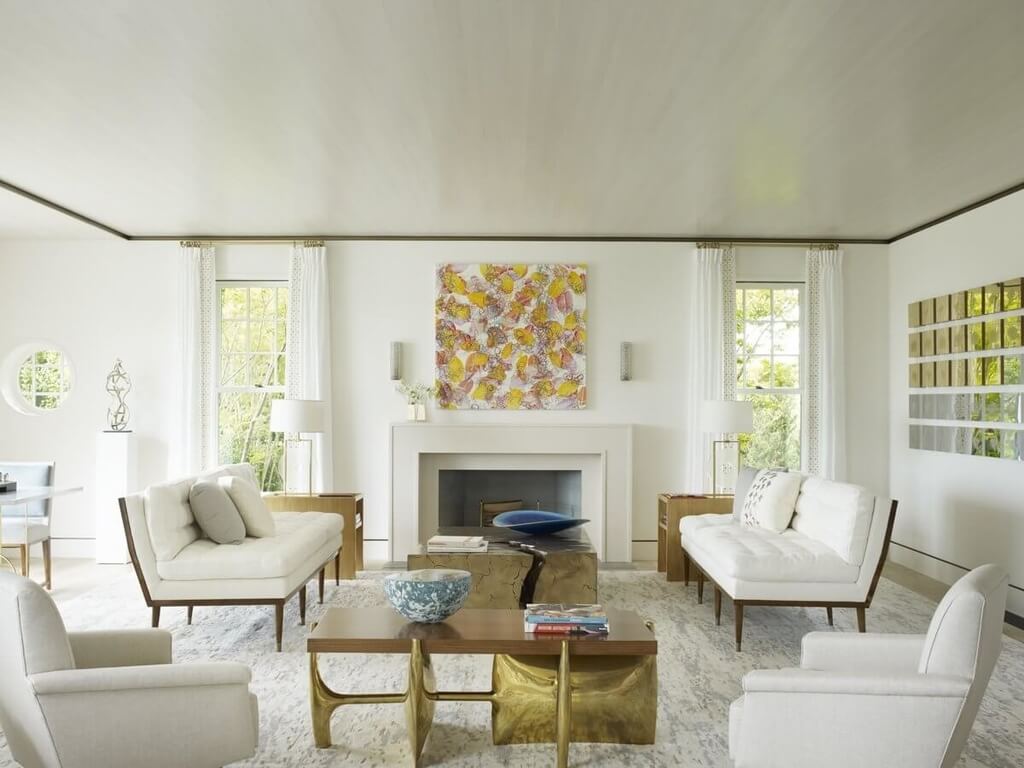 An all-white living room won't be necessarily minimal. In fact, white hues are very versatile. Mix modern seating furniture with contemporary fixtures, such as art. This all-white living room by Cullman & Kravis in a New York vacation home is the first of the living room decor ideas that inspire us to design a spotless living room.
MODERN DARK LIVING ROOM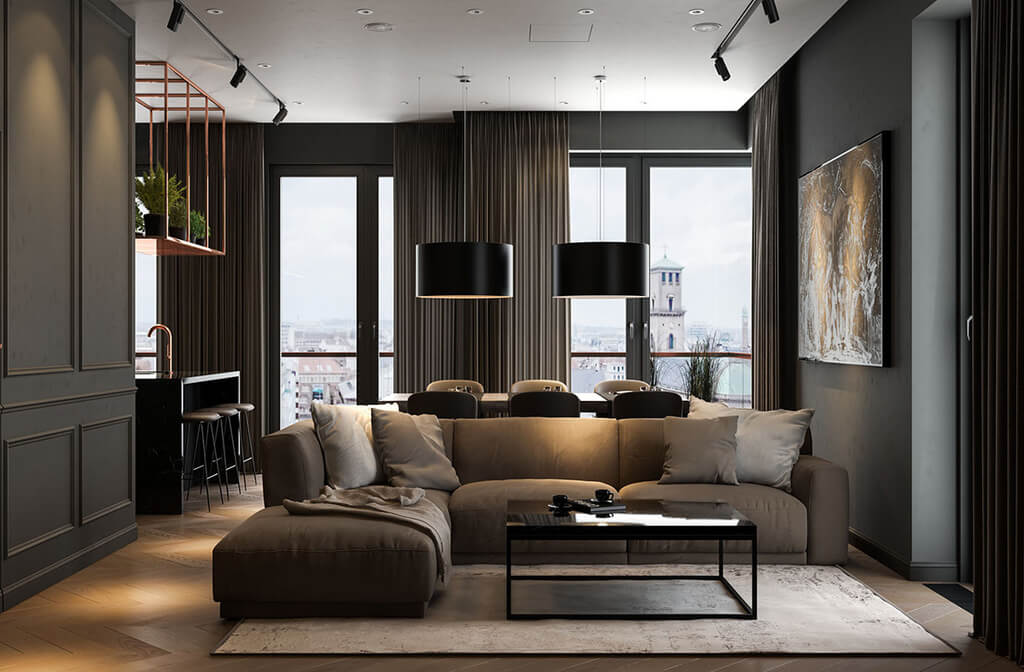 Nothing is more cosmopolitan than a living room in dark hues. Beige, brown, gray, and even black. Pick your color and style a contemporary living room. To light up the room, add up earthy colors and natural fixtures, like plants.
LIVING ROOM WITH PASTELS COLORS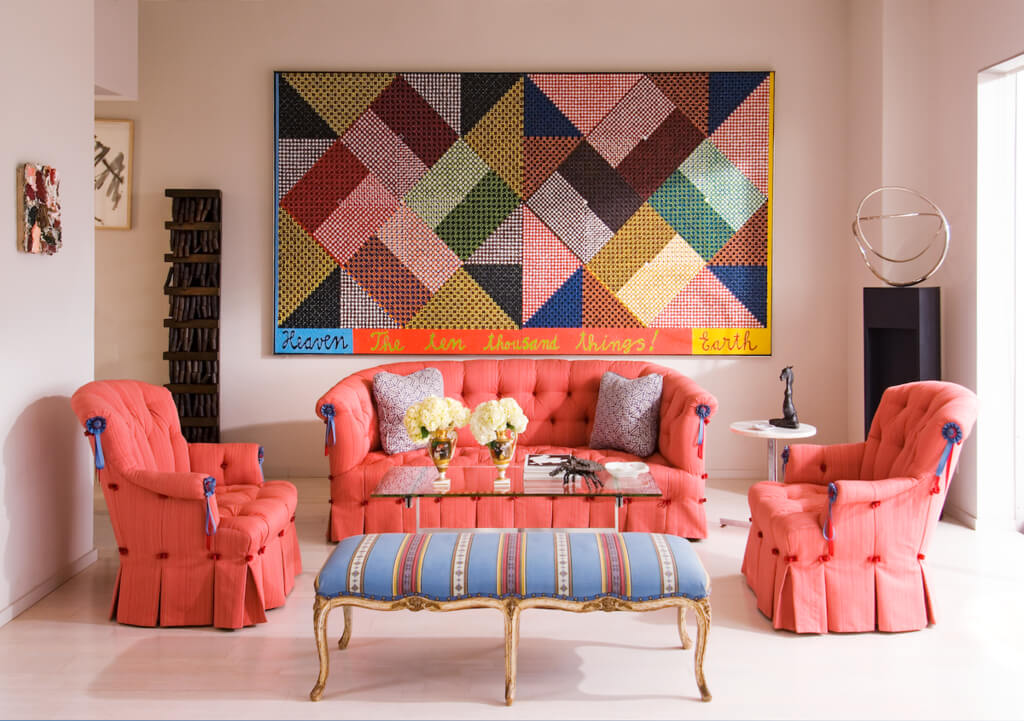 For a dreamy living room, choose a pastel color palette. It will give a romantic and classic touch to your interior design. In addition, it is the perfect excuse to style an interior in the millennial pink hue that you've been in love with.

LIVING ROOM WITH A VIEW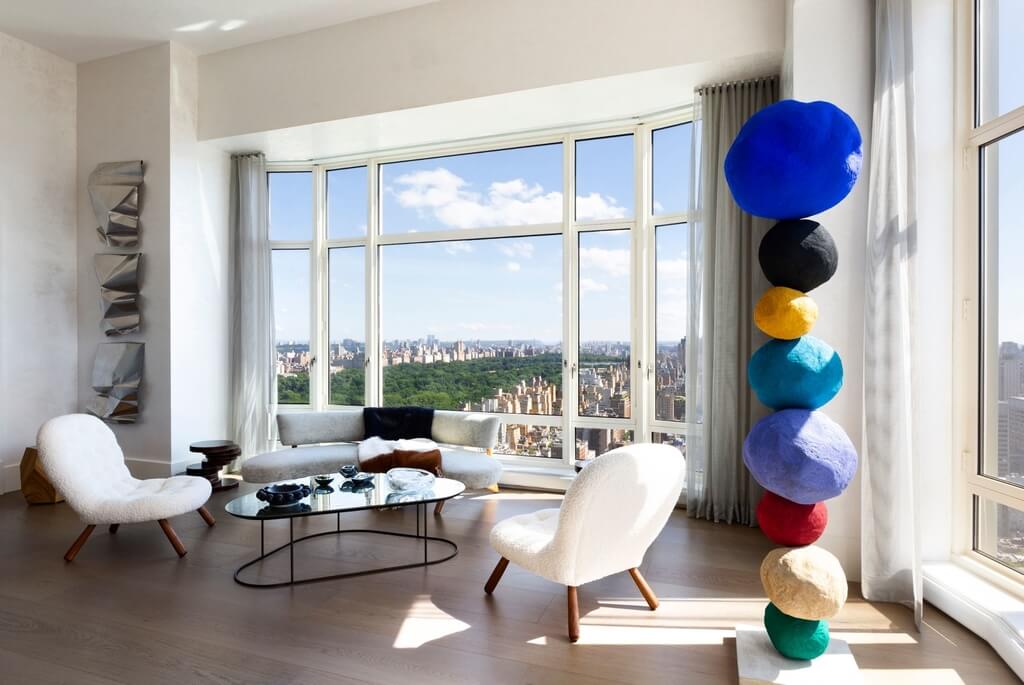 Make the view the showstopper of your living room design, as Samuel Amoia did. At this apartment in Manhattan, the young designer made the view the focal point of the room. To achieve that, Amoia just placed the conventional living room elements next to the big window wall.
DRAMATIC LIVING ROOM LAYOUT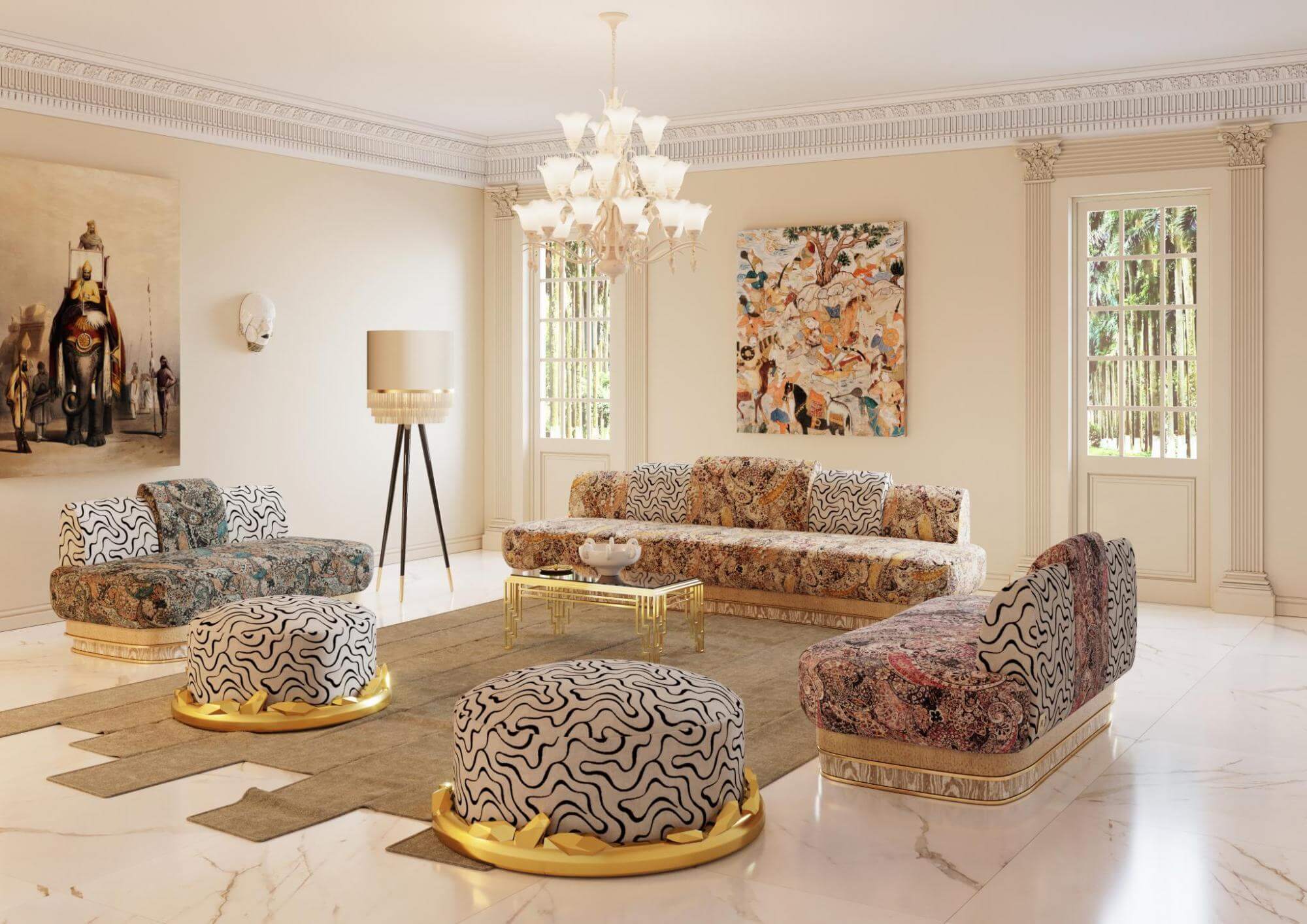 When styling a living room, be dramatic. Not because you can but because you should. A dramatic living room will be unforgettable. But how do you get the drama? Mix and match bold patterns and get the Italian Lush look.
UNCONVENTIONAL LIVING ROOM LAYOUT
Do it like Serena! Serena Williams teamed up with her sister, Venus, to create her dream home in Florida. However, Serena was tired of the conventional living room. She wanted her living room to be an ice-breaker, a place for conversation and sharing, and stimulation. Therefore, instead of a traditional living room, Serena and her sister designed an art gallery. Bold. No doubt!
MIXED SEATING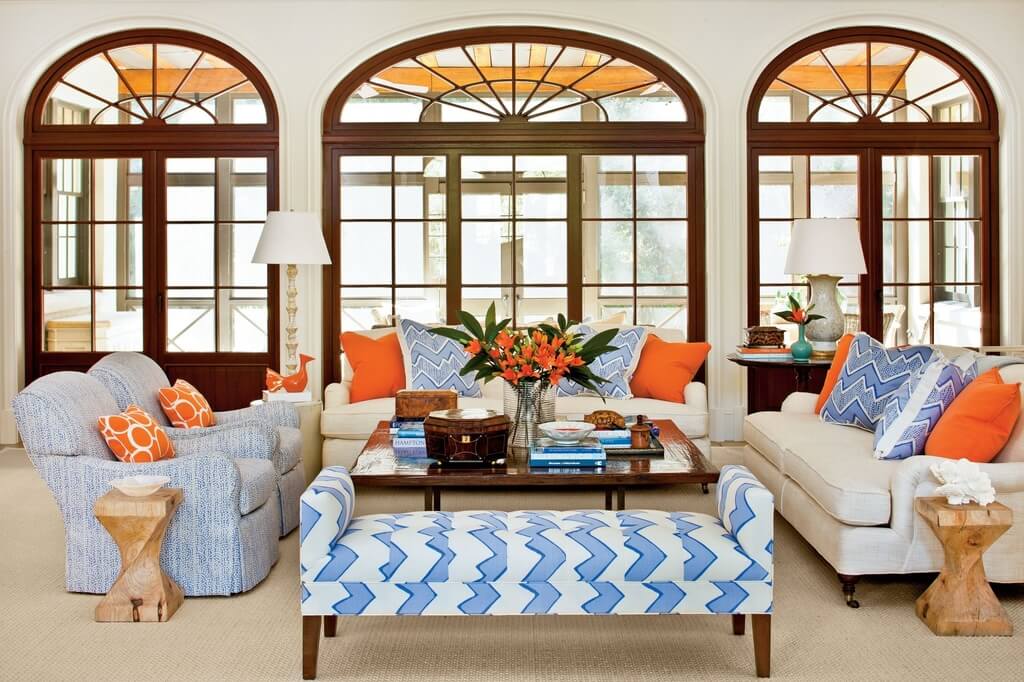 Combine different types of seating furniture. Even different styles! Stools, benches, chaise lounges, sofas, armchairs. Everything at once! It will hand out a different perspective of the room.

INDOOR-OUTDOOR LIVING ROOM LAYOUT
If you're working on an interior design project with outdoor space, don't miss the chance to create an outdoor living room. Trip Haenisch decorated the home for actor Hank Azaria and his family. Outdoors, we find a classic modern outdoor living room in neutral hues. The perfect room to enjoy summer nights.
ROUND LIVING ROOM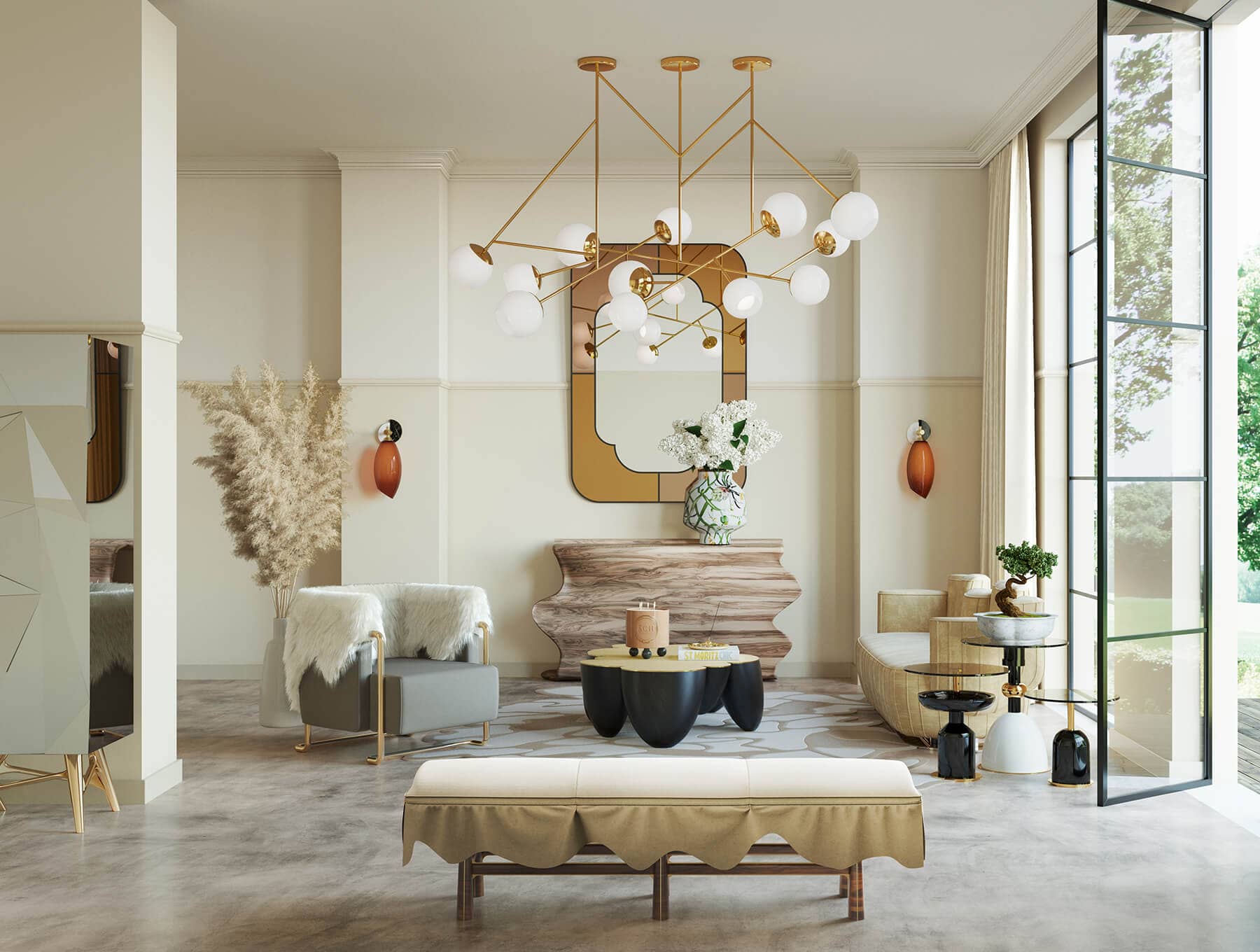 Round shape furniture has warm and welcoming vibes. The guest will feel at home in this living room. Additionally, if the room is neutral, it will have a unique sense of fluidity. Almost ethereal. Get the look.
MODERN AND FUN LIVING ROOM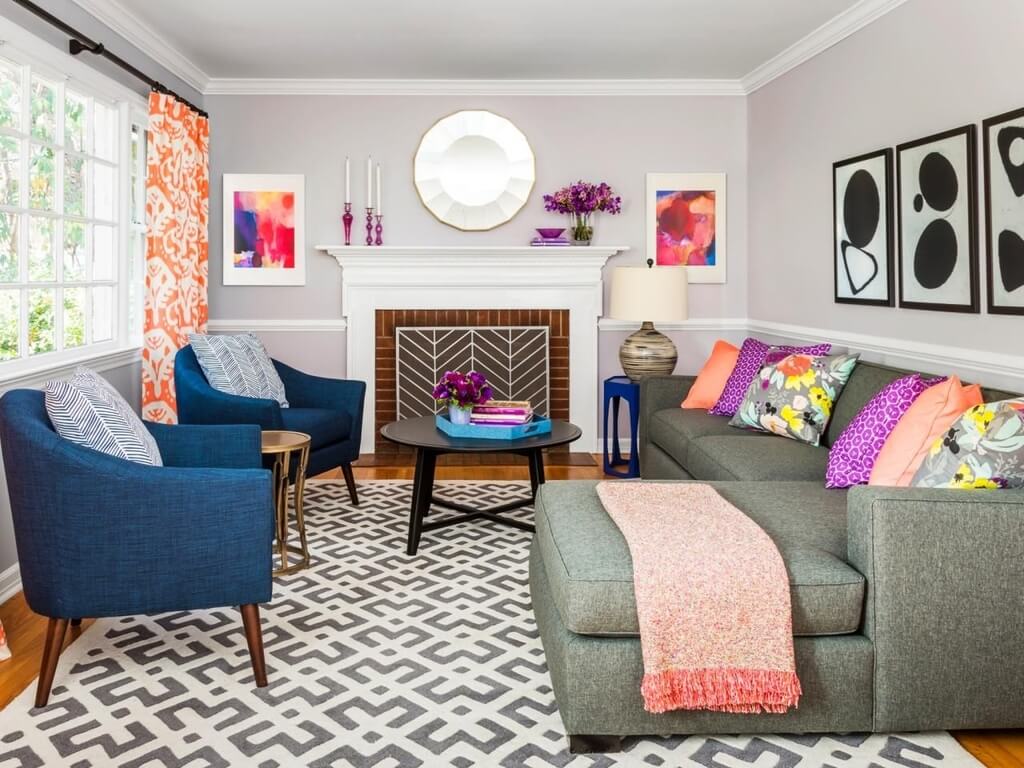 You want a modern living room with timeless furniture, yet funny? Add pops of colors, patterns, or irreverent decor pieces.
MINIMAL LIVING ROOM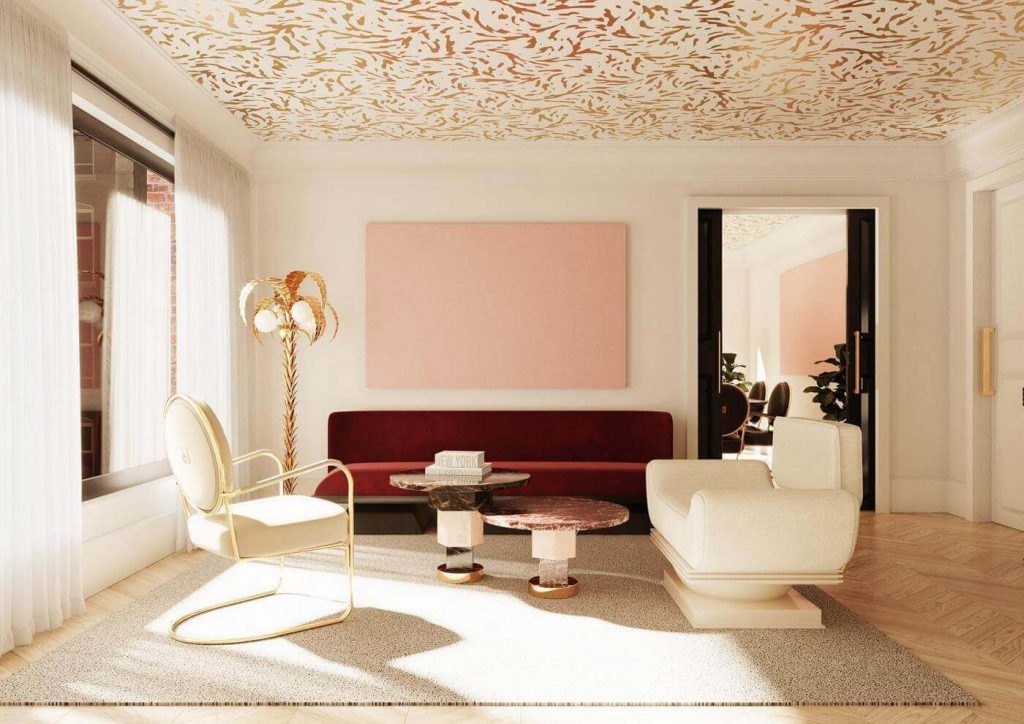 An effortless luxury living room often is also minimal. Buying signature design pieces is the go-to to luxe up the room. In addition, neutral hues are trendy as they never did before. It's time to revamp the living room, so get this look.
TIMELESS LIVING ROOM
The best you can do is to have a timeless living room with timeless vintage furniture. Just like Elsa Hosk does. Not only will it never go out of fashion but also will increase its market value over time. For the ones who want luxury without following trends, vintage furniture is the way to go.

MULTIPLE COFFEE TABLES
To design a stunning living room you need at least one coffee table. But what if two, or more? The coffee table is the focal point of the living room, usually, the action happens around it. Having two distinct areas within the living room is great for a modern family home with big family gatherings.
SEVERAL SEATING AREAS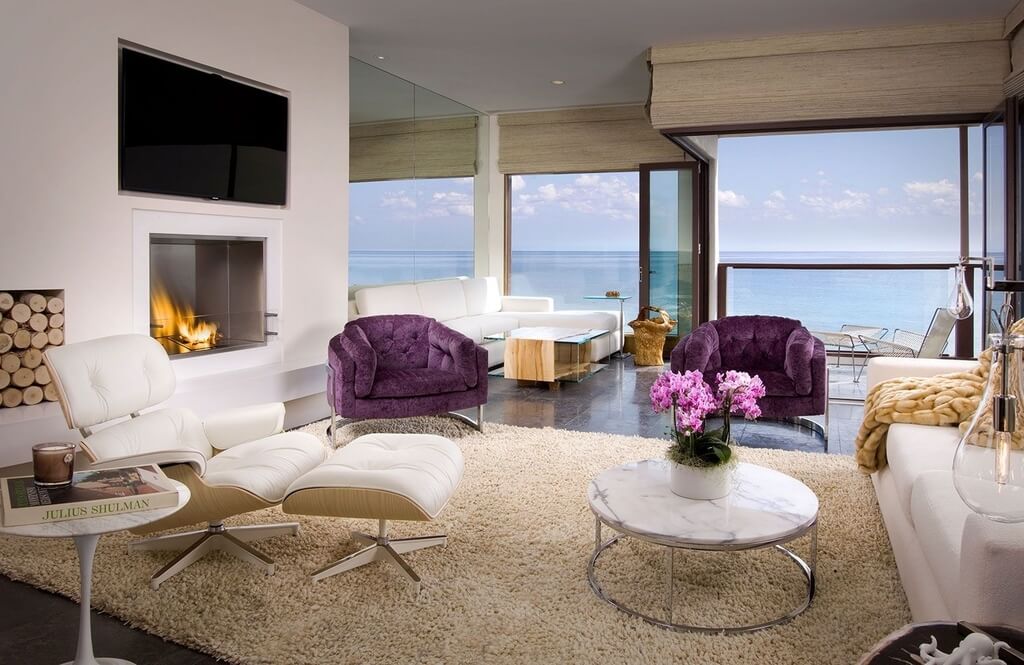 Similar to multiple coffee tables, multiple seating areas will create small rooms within the living room. In this interior design project in Coastal style, Tracy Murdoch creates several spaces. Here you can be alone staring at the Ocean or engage in a conversation with friends.
Do you want to save this layouts of later? Then find them in our Pinterest!
Source: https://www.elledecor.com/design-decorate/room-ideas/g22550984/living-room-seating-ideas/